In an effort to not become a human marshmallow I try to work out on a regular basis. I'm lucky enough to have a gym at my work and in my apartment building, which provides me access to lots of treadmills that I huff and puff away on thirty minutes a day, five days a week.
While the benefits of exercise are numerous, getting stinky and sweaty is a definite downside. And if you're not careful workouts can wreak havoc on your skin. I work way too hard for a clear complexion, so I am not about to let a little sweat mess with that.
I've recently discovered the power of a post-workout facial and want to share one of my favorite beauty secrets with you today.
A post-workout facial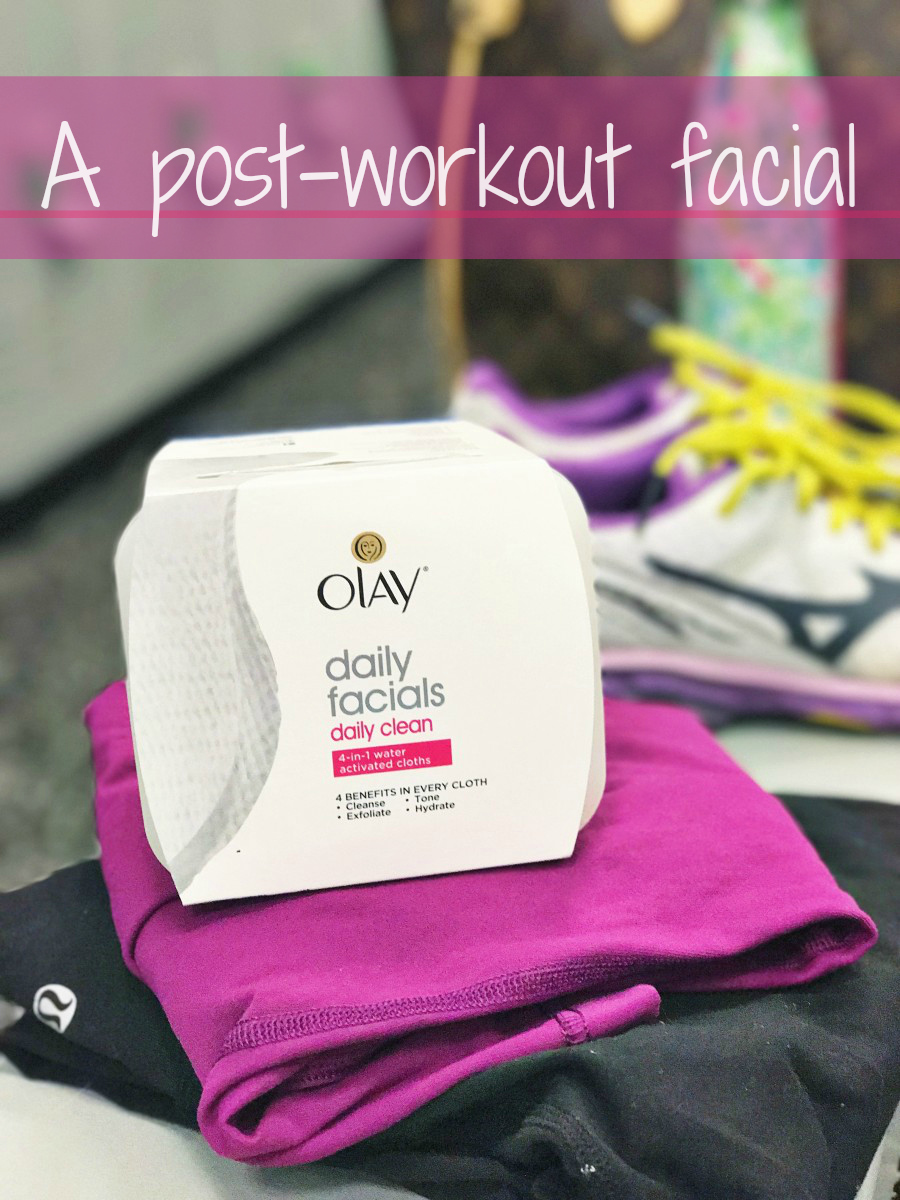 The skinny on sweat:
While many people assume that sweat is bad for your complexion, it's actually not. Sweat draws dirt and oil out of your pores. This is essentially what a facialist is doing when she uses a facial steamer on you at the spa. The difference (and damage!) comes in when you let that sweat dry on your face after a workout. All that grime you just sweated out of your pores is settling right back into your face. This can cause fun things such as blackheads, pimples, cystic acne, and bacne. Yuck!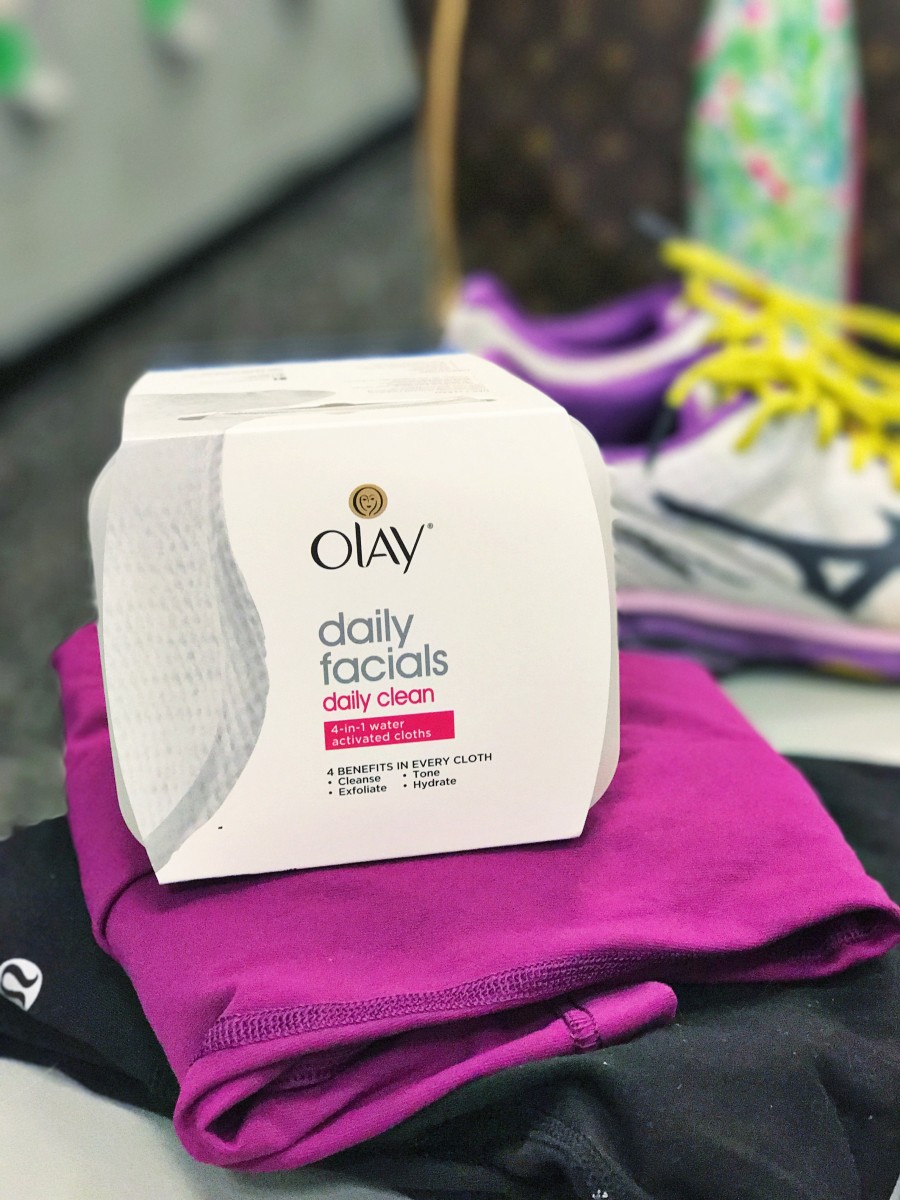 When I get off the treadmill, after taking a few deep breathes and gulping down some water, I make a beeline to the locker room to wash my face. My pores are open and ready for cleaning!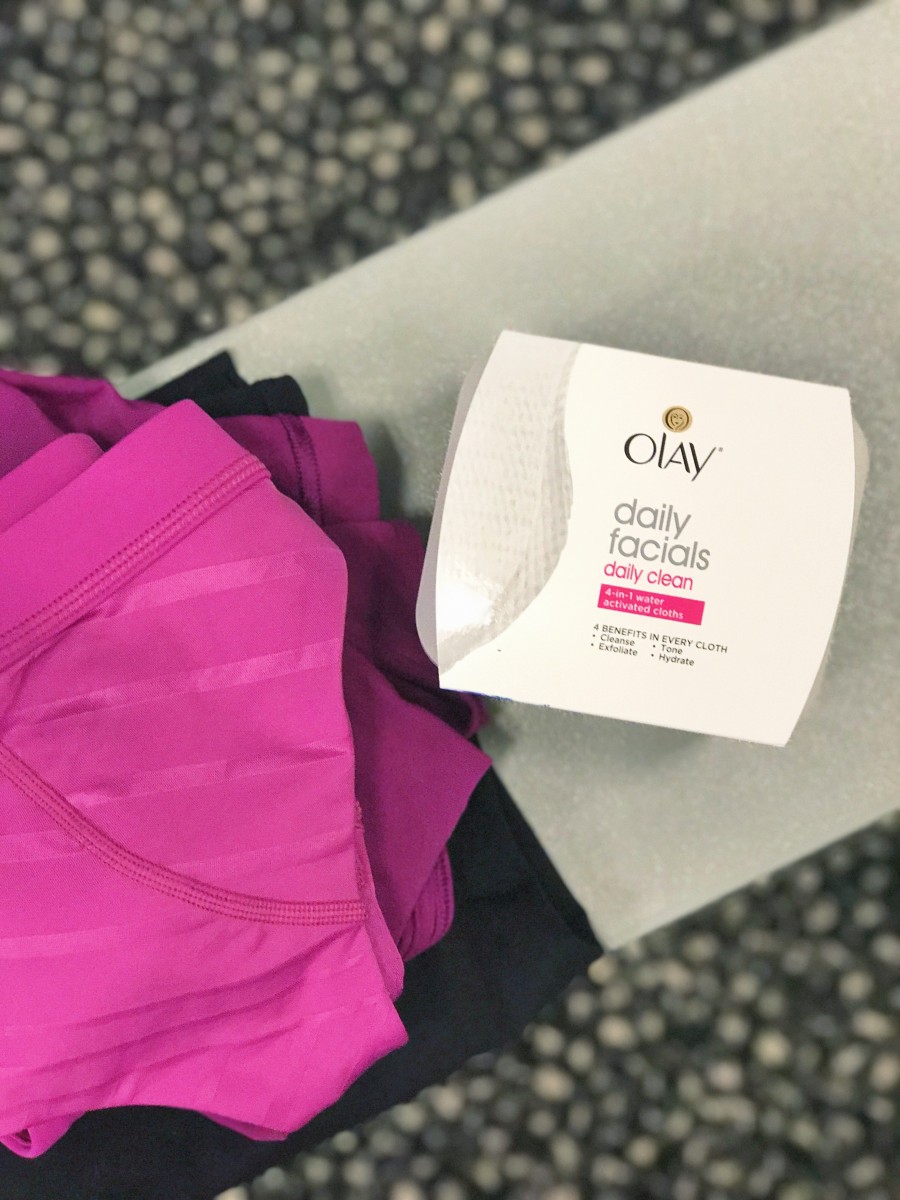 While I treat myself to a full at home facial with various products and steps every Sunday, post-workout facials are meant to be quick and easy. I want to clean my face and get the heck out of the gym.
A four-in-one clean:
Thanks to Olay, my post-workout routine really is a breeze. Olay Daily Facials Daily Clean 4-In-1 Water Activated Cleansing Cloths easily break up and lift away dirt, oil, makeup, and whatever other gunk you may have hanging out on your face. They clean, tone, moisturize and exfoliate, all with one simple wash.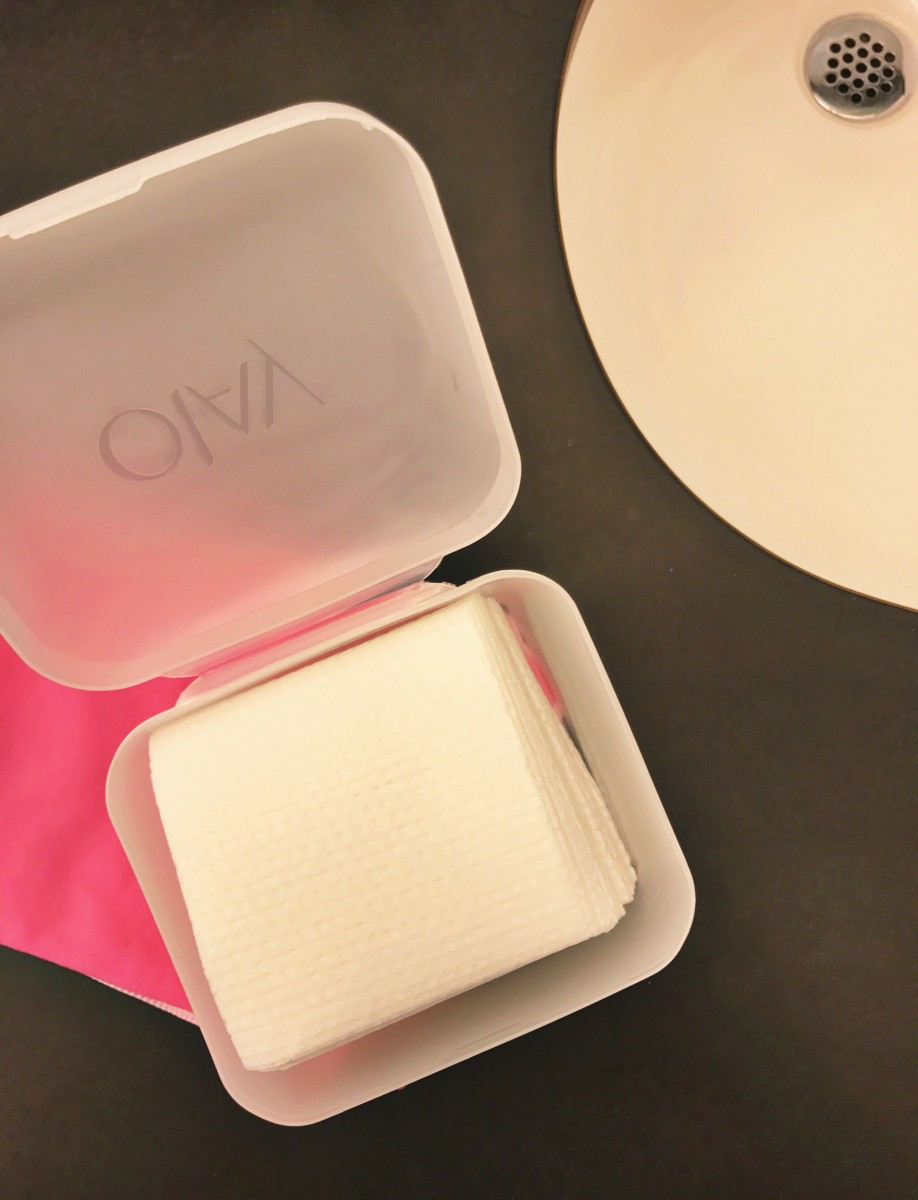 My past experience with cleansing cloths has not been good. They're typically just meant to remove makeup, feel scratchy against your skin, and then leave your face feeling dry and tight.
You can really tell the difference with these Olay Daily Facials. The cleansing cloth is super smooth and doesn't act as an astringent on my skin. My face just feels super clean and hydrated afterwards.
The best part:
One of my favorite things about these cloths is that they're dry until you activate them with water. This means I can throw an entire pack in my gym bag and don't have to worry about leaking.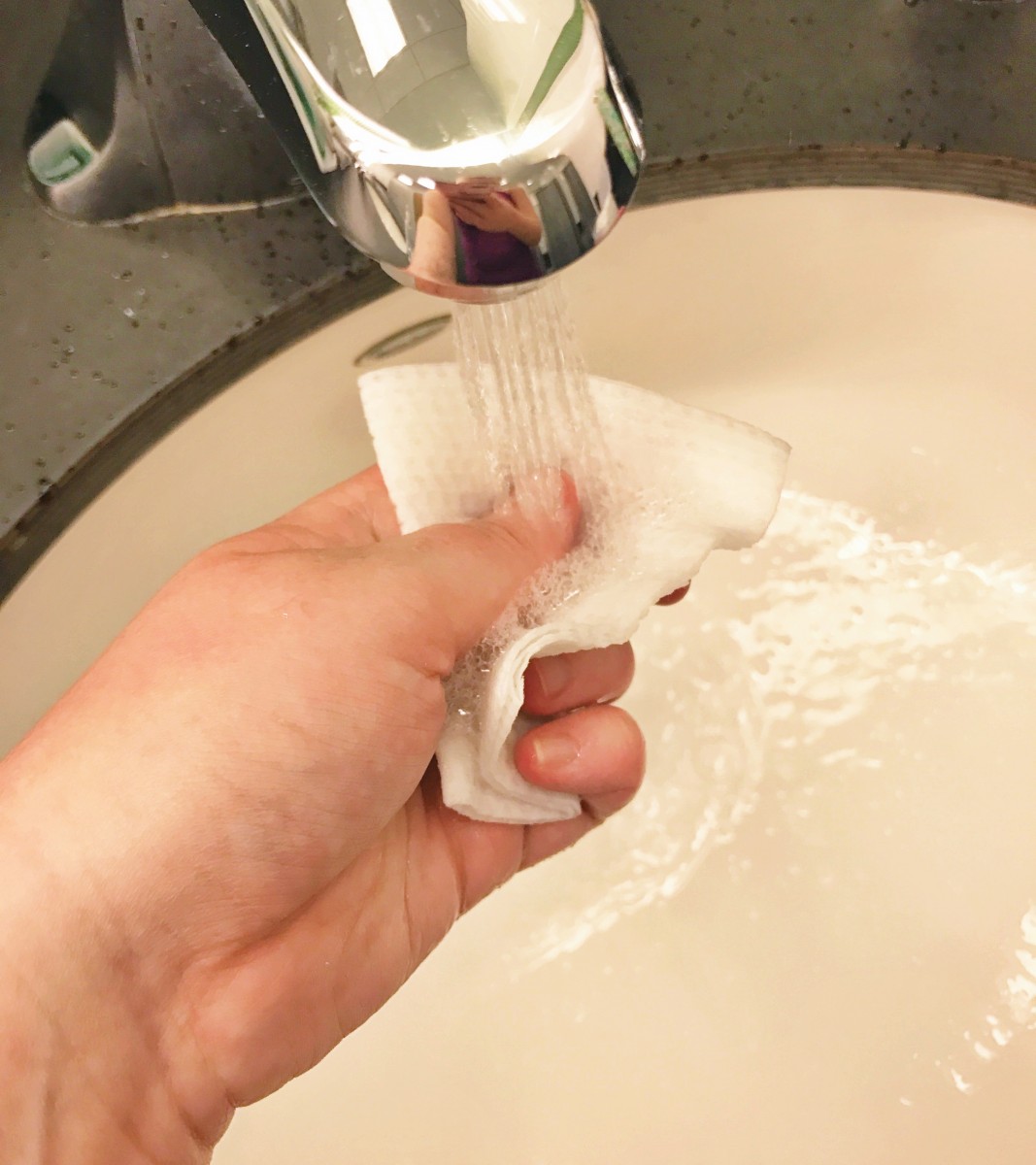 You just simply wet and lather the cloth, clean your face, rinse your face, and then pat your skin dry.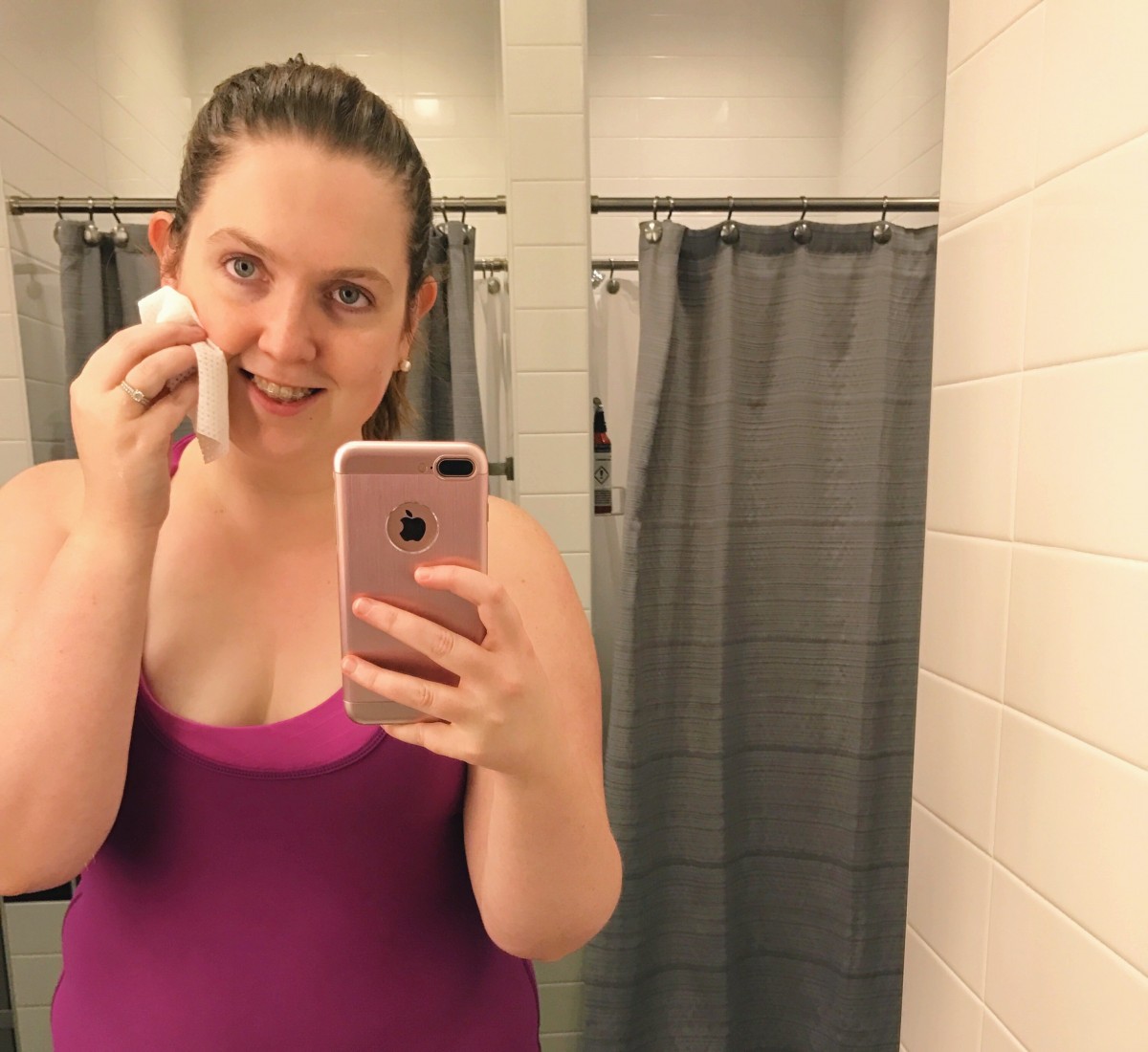 Easy, peasy, lemon squeezy. In the time it would take me to simply rinse and dry my face after working out, I'm washing, toning, conditioning, and smoothing. Here's to fitness, facials, and feeling great about your skin!
If you're looking to add a little facial to your post-workout routine, pick up a pack of Olay Daily Facials!
Questions of the Day: Do you wash your face after a workout? Are you a fan of Olay? How do you feel about post-workout facials?
This is a sponsored conversation written by me on behalf of Olay. All opinions are my own.