I've been using and loving Beautycounter for the last four years. Their commitment to clean, quality products with good-for-you ingredients is one I can stand behind. My skin has never looked better and I love getting to share the gift of clean beauty with others!

Whether you're already a Beautycounter convert or looking to see what all the fuss is about, now is the time to buy. Right now Beautycounter is running 15% off everything in the store AND free shipping. It ends TONIGHT! Don't miss out on this great opportunity to save!!

Here are my top 10 picks for the best deals to gift others (or yourself!!). Things are selling out quick so make sure to snag 'em fast today!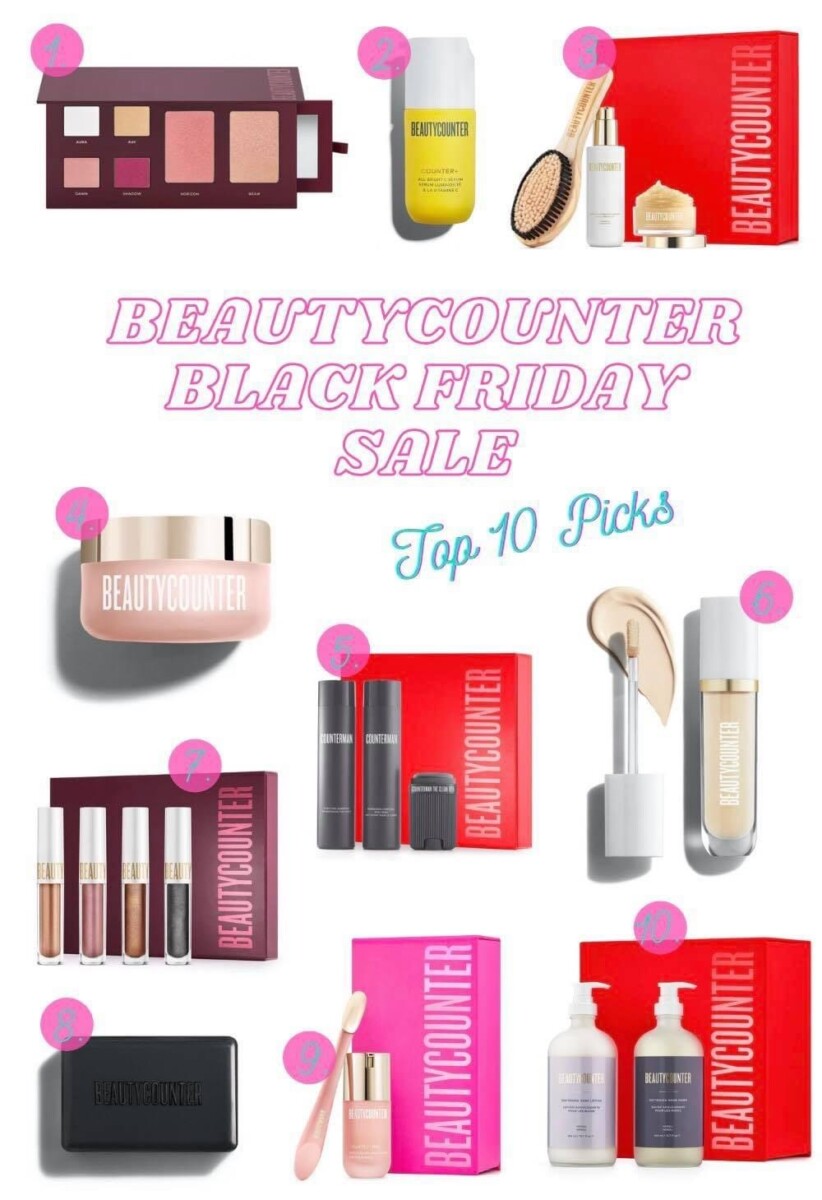 1 | 2 | 3 | 4 | 5 | 6 | 7 | 8 | 9 | 10
1: This is the perfect all-in-one palette. Just use and go, you've got your whole face covered! Once we can travel again, it's perfect for on-the-go makeup!
2: EVERYONE should be using a Vitamin C serum in the morning. It keeps your skin bright, even, and looking fresh. I love this one.
3: If you want your body to feel as soft as your face I HIGHLY recommend dry brushing and exfoliating weekly. This kit has everything you need.
4: This is my nightly moisturizer and hydration in a jar. This is a must for these dry winter months.
5: This is a great gift for the guys. (And one I'm treating Josh to this year!) Josh loves the charcoal body wash and I'm excited for him to try the clean deo.
6: I'm so happy I learned that concealer isn't just for hiding blemishes! This is great to help brighten and contour your face.
7: Cream eyeshadows are so much fun! These add a fun pop of concentrated color.
8: Charcoal is the BEST for deep cleaning. I love using this soap bar.
9: This is my PM serum that keeps wrinkles at bay. I love that this set comes with a face roller for lymphatic massage.
10: This is the perfect gift for 2020. A beautiful glass set of hand wash and hand lotion. It helps keep hands clean and soft.
Questions of the Day: Have you tried Beautycounter? Do you use clean beauty?