This sweet noodle kugel recipe is perfect for your Hanukkah celebrations. Easy to make and delicious to eat, this is traditional comfort food at its best!
Sweet Noodle Kugel
Happy Hanukkah friends! This will be my ninth year celebrating Hanukkah with Josh. Where does the time go? I absolutely love being a dual-holiday family, and getting to learn all about the Jewish culture and embrace its traditions.
One of my favorite Hanukkah traditions is the food! Latkes, blintzes, and sweet noodle kugel. It's crazy to me that before meeting Josh I had never tried these foods. They are fan-freaking-tastic.
Noodle kugel is also incredibly easy to make. You basically get some ingredients, a bowl, mix 'em all together, and bake. You're left with a dish that is sweet enough to be a dessert but savory enough to act as a meal. I can't get enough.
Josh and I pick a night of Hanukkah each year to go all out with food. We cook, we light the menorah, we eat, and then we exchange gifts. It's a perfect tradition that is uniquely ours, which is the very best kind. We picked up all the ingredients for this year's celebration at Family Fare. You can't beat their prices and fresh ingredients. We love their Our Family brand.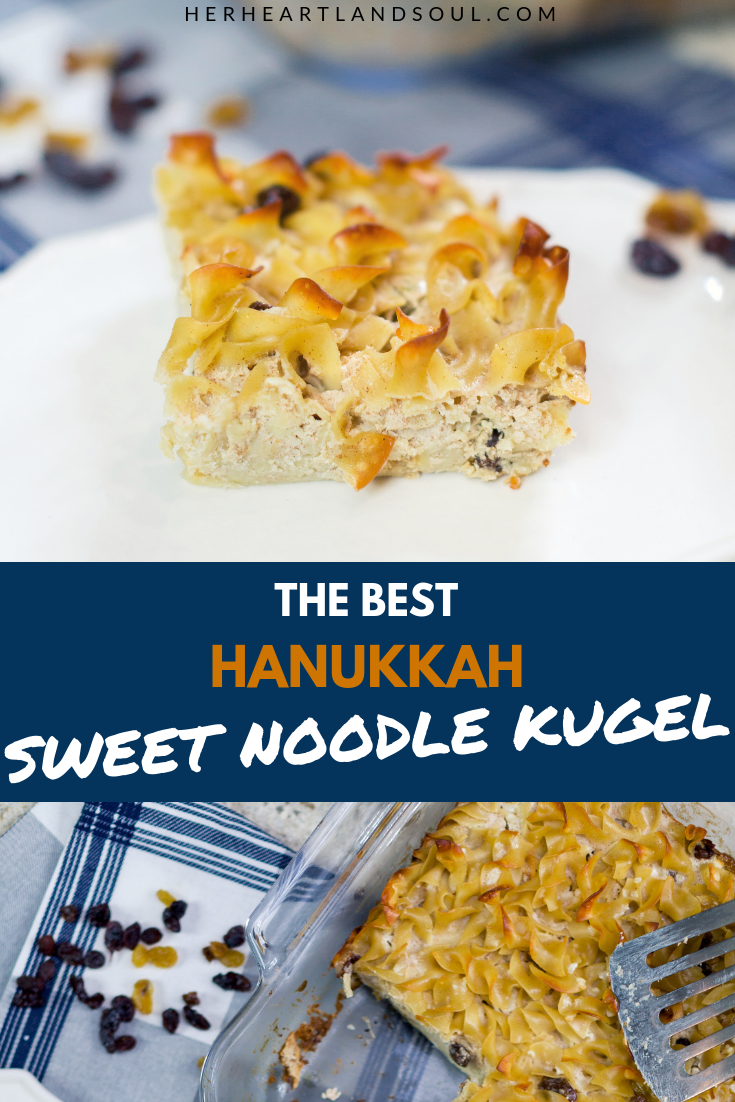 Pin me!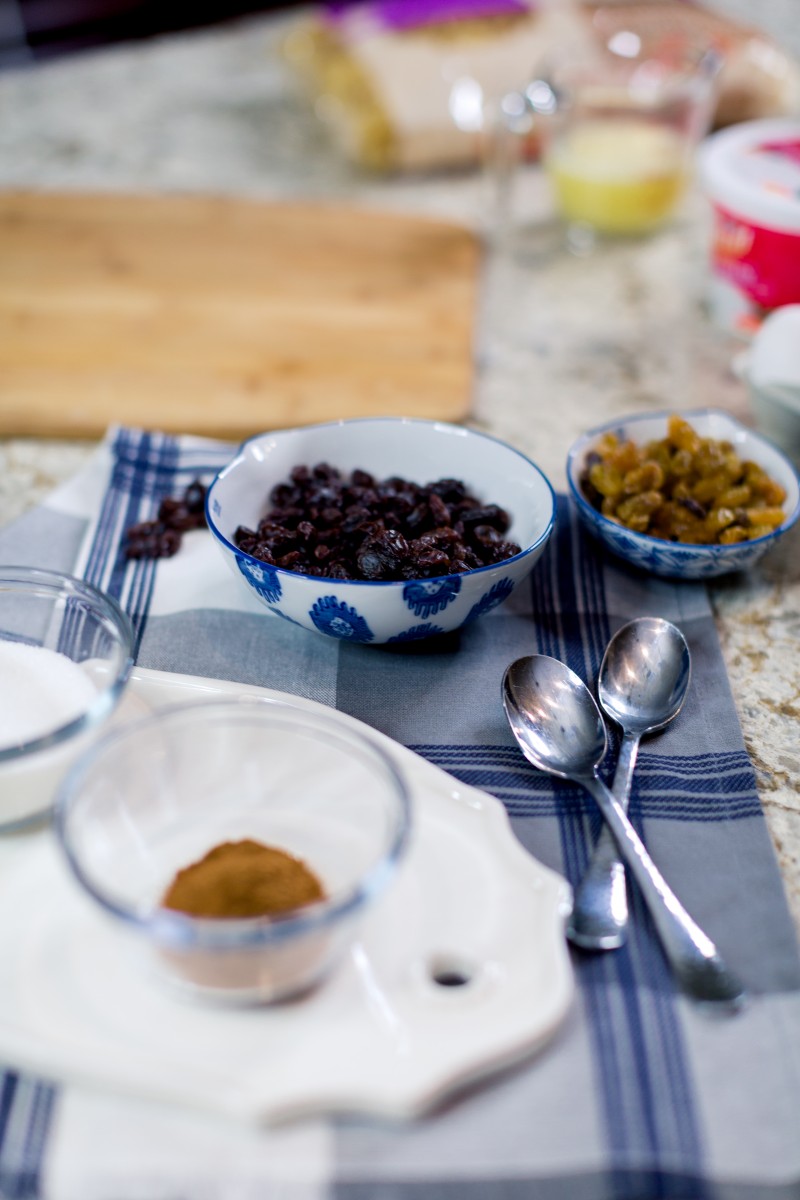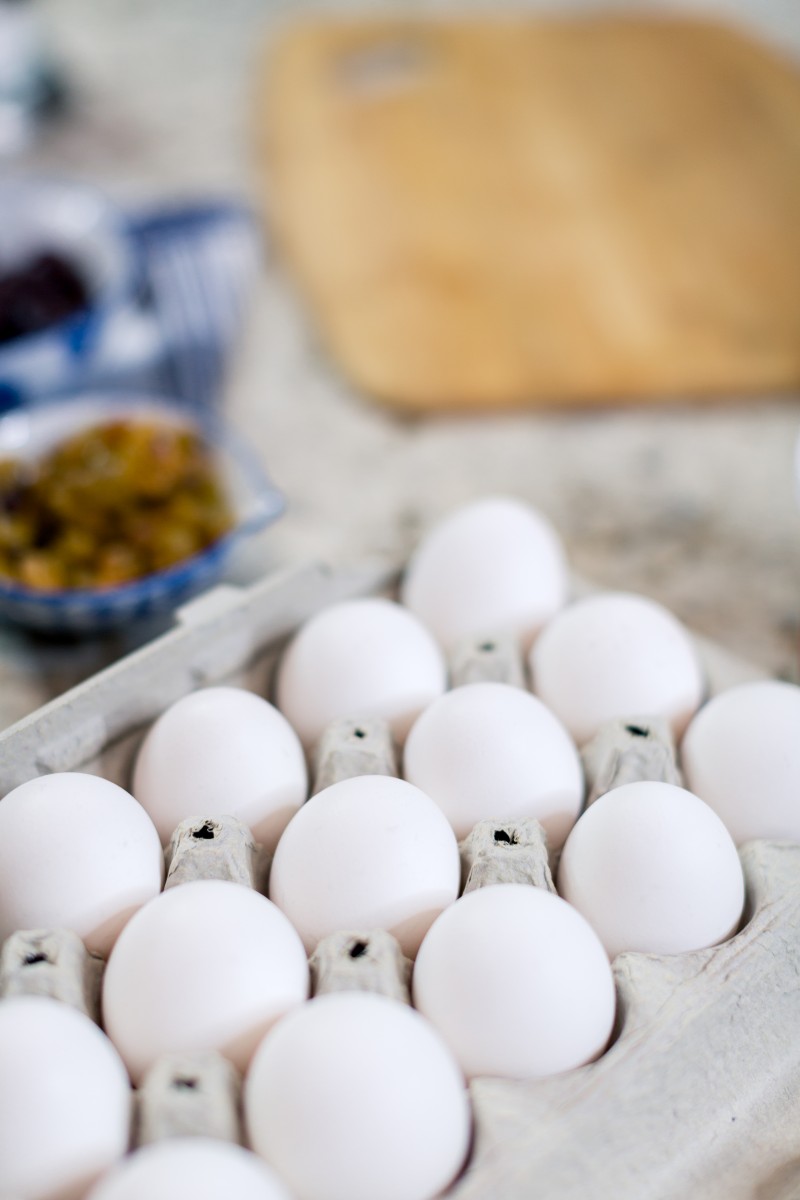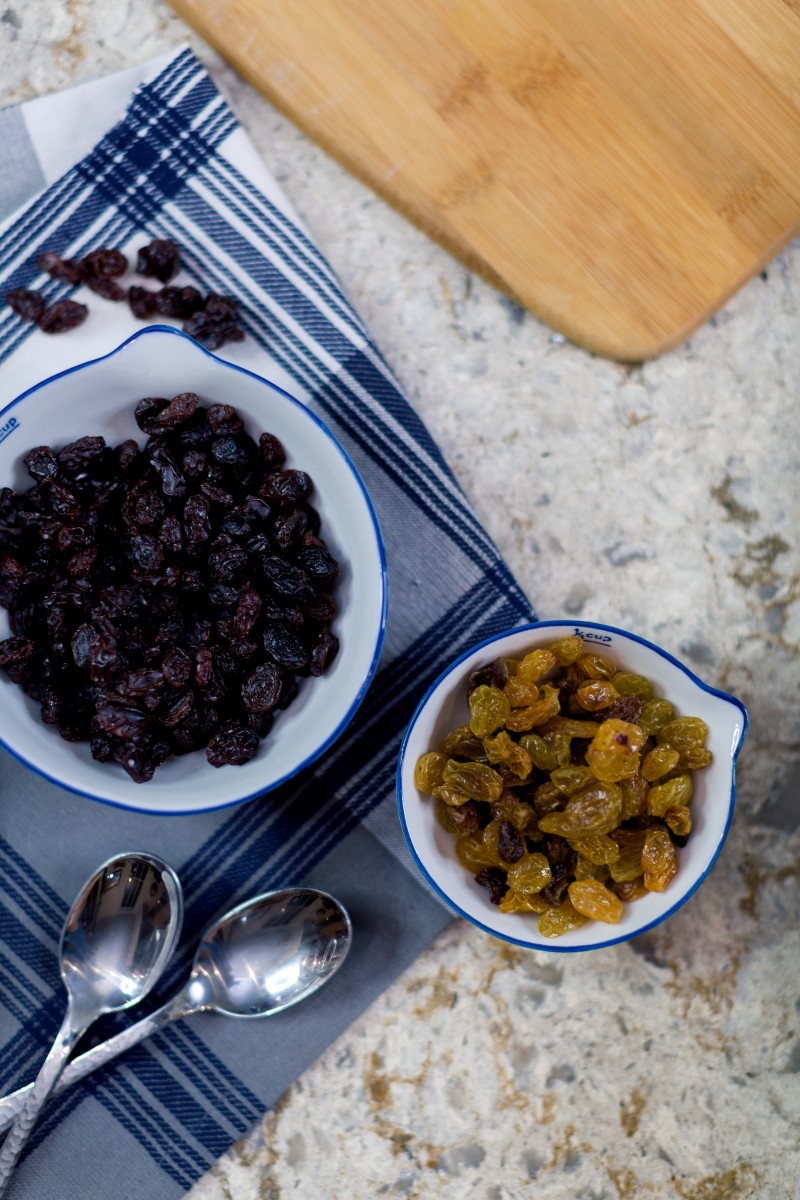 Sweet Noodle Kugel Recipe
Serves 8-10
Ingredients
1 lb wide egg noodles
7 Eggs
16 oz cottage cheese
16 oz nonfat Greek yogurt
1/2 Cup sugar
8 Tbsp unsalted butter, melted and cooled, plus 1 Tbsp for greasing the pan
2 Tsp cinnamon
¼ Tsp salt
2/3 Cup dark raisins
1/3 Cup golden raisins
Directions
Preheat oven to 350 degrees
In a microwave safe dish, melt the 8 Tbsp of butter and set aside to cool completely
Bring a large pot of salted water to a boil
Add the noodles and cook until just softened (about 4 minutes)
Drain and set aside
In a large bowl, whisk together the eggs and sugar
Add the cottage cheese, Greek yogurt, and melted butter and whisk until combined
Stir in the cinnamon, salt, raisins, and noodles
Coat a 9×13" pan with butter, then pour the noodle mixture into the pan
Bake until mixture is set and the top is golden brown (about 50 – 60 minutes)
Remove from oven, allow to cool, and enjoy!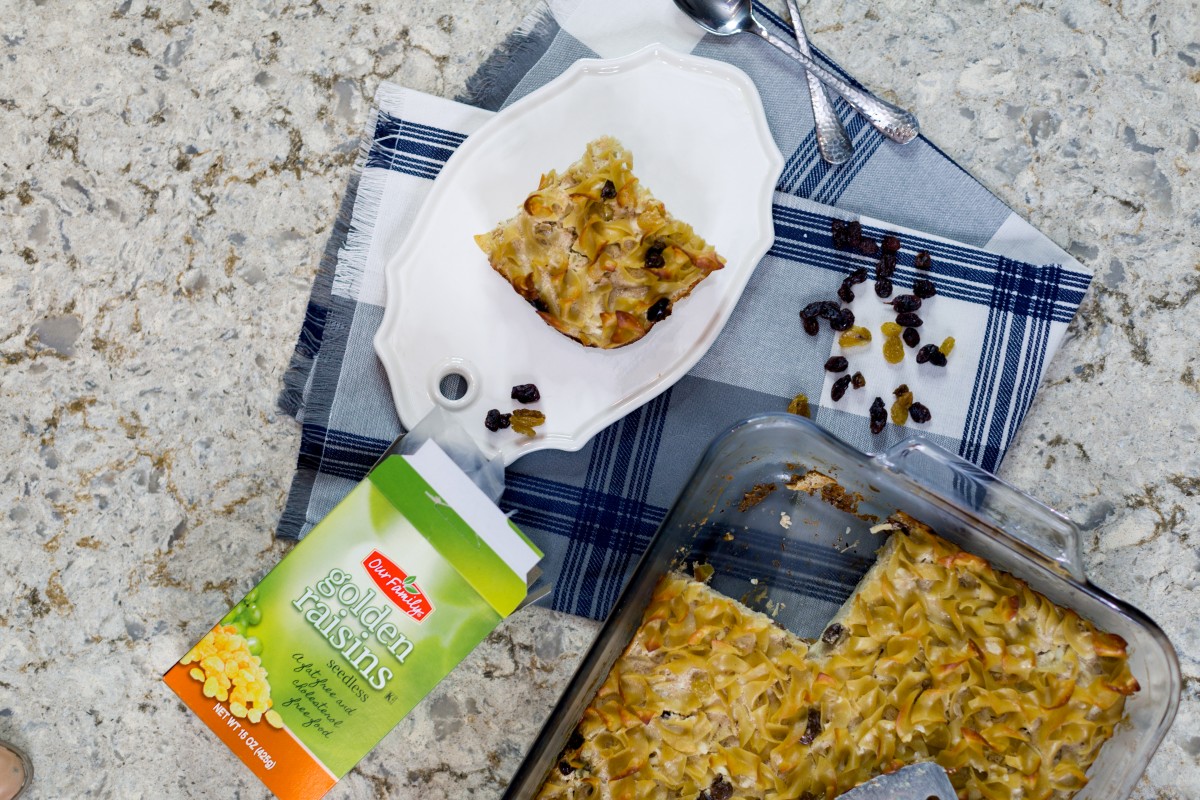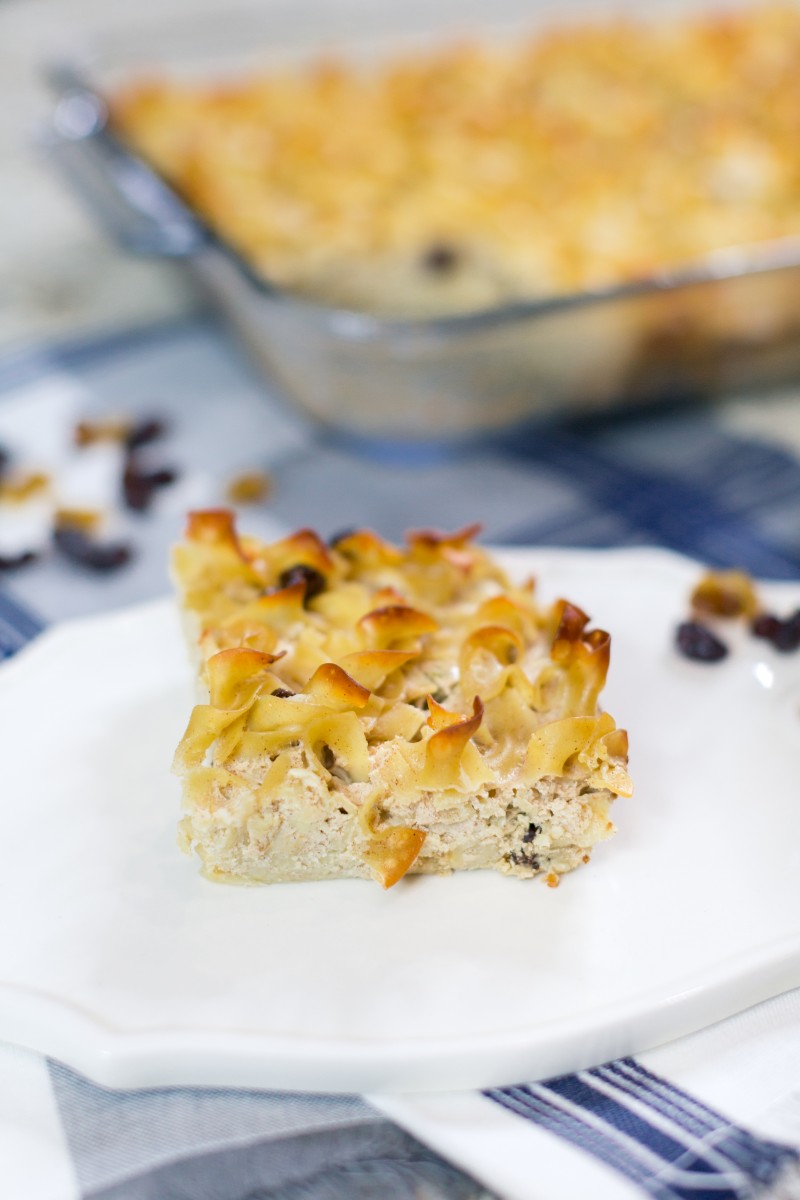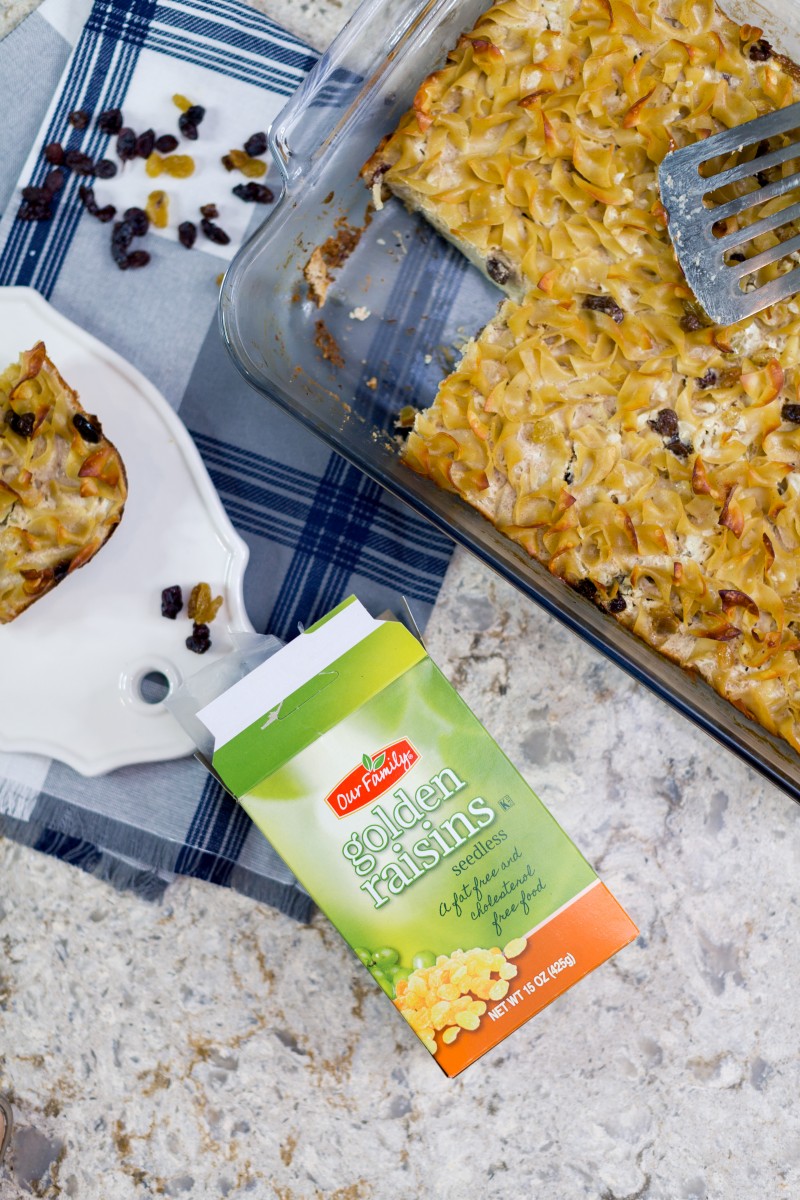 A big thanks to Ashley for the fabulous photos and video in this post!
Questions of the Day: Do you celebrate Hanukkah? What is your favorite Hanukkah food?
Thanks to Family Fare for sponsoring this post!