Who doesn't love fresh summer berries? They're perfect for bite-size snacking or as the star in delectable desserts like this Strawberry Honey Crisp recipe.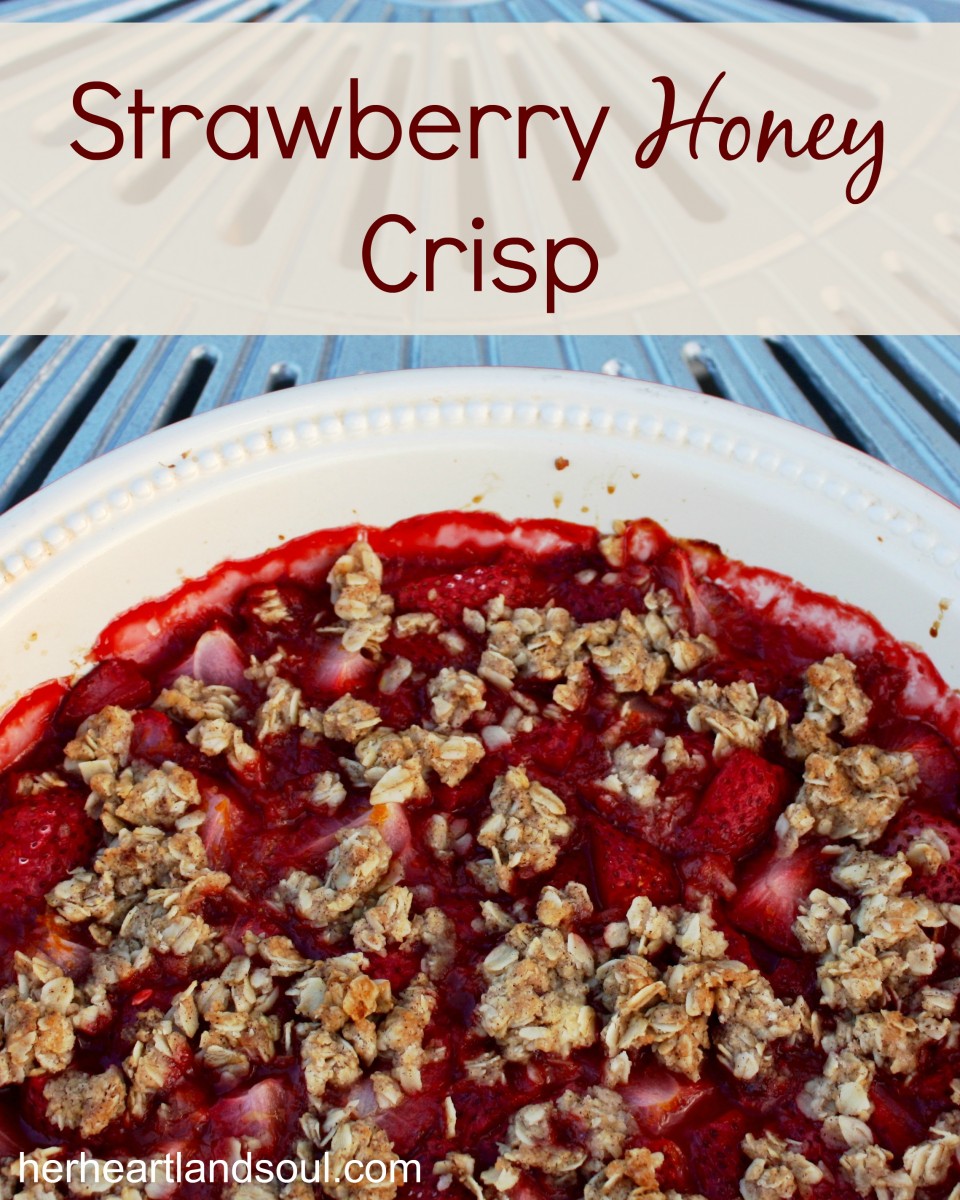 I love rooftop get-togethers with friends. They're a great way to get in some girl talk and enjoy a night outside. These get-togethers have been happening a lot this summer on Jordan's fabulous rooftop. We all bring some protein to grill, some veggies to munch on, a bottle of wine, and something sweet for dessert. Unfortunately our latest get-together was to celebrate one of my best friends getting an awesome new job. While I'm so happy for her this new job is hours away in Iowa. And she's leaving us in less than a month. 🙁 Sad news calls for something sweet!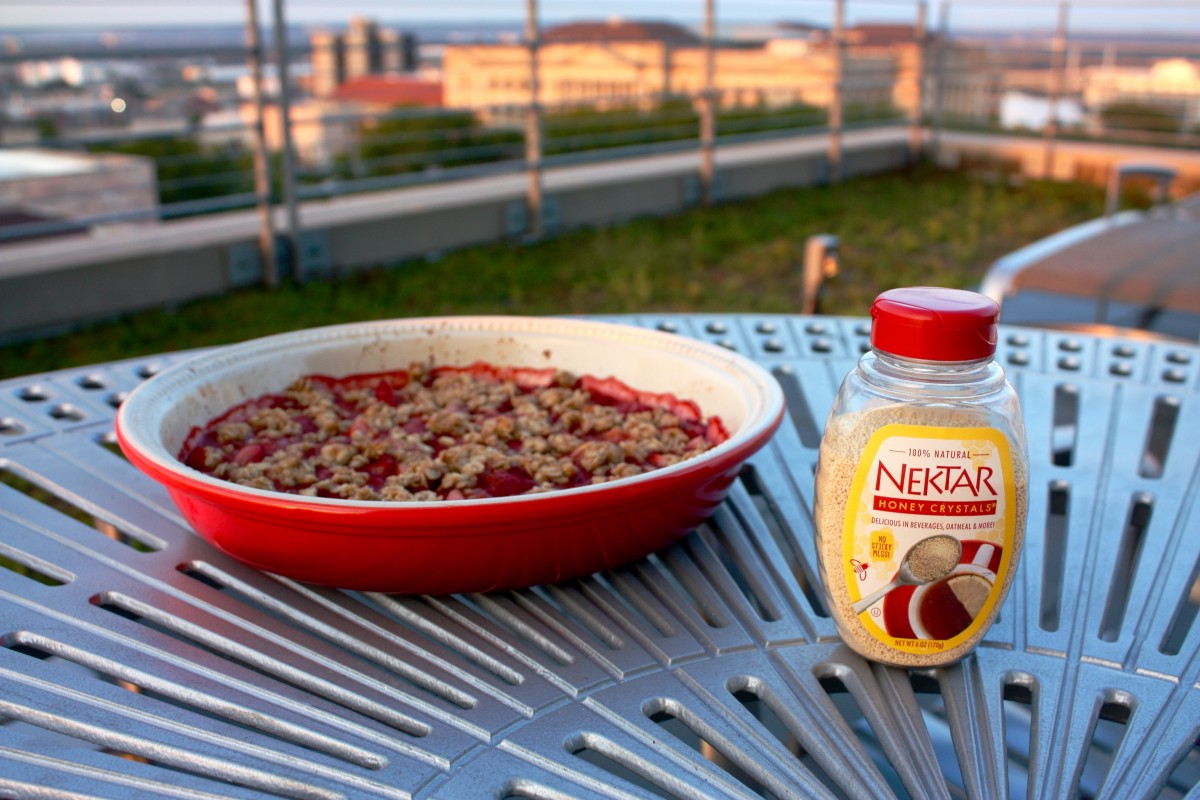 The berry crisp had a little extra sweetness thanks to Nektar Honey Crystals. I love cooking with honey because of the rich flavor it brings to a dish. (Especially on fruits!) Unfortunately, measuring out honey can quickly turn a kitchen into a sticky mess. When Nektar Honey Crystals reached out to me and told me about their dry honey crystals that offer the taste of honey with the convenience of cane sugar I was pretty excited. I couldn't wait to get baking!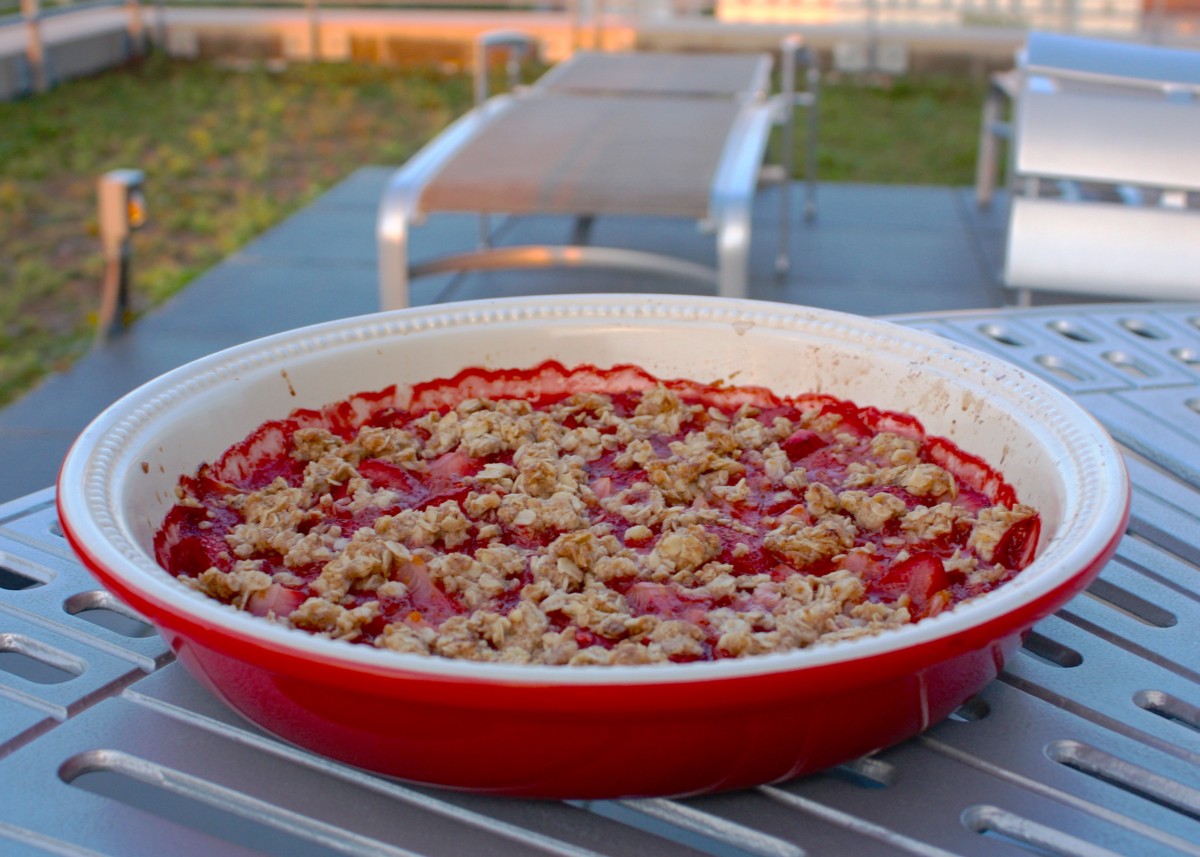 Strawberry Honey Crisp
Serves 4
Ingredients
1/2 orange, zested and juiced (3 tablespoons juice and 1 tablespoon zest)
1 tablespoon cornstarch
4 tablespoons Nektar Honey Crystals
1 pound strawberries, hulled and quartered
1/2 cup oats
1/2 cup all-purpose flour
1/2 teaspoon cinnamon
1/2 cup butter, melted
Directions
Preheat oven to 375.
Prep an 8 or 9 inch baking dish with nonstick spray.
In a large bowl mix together orange juice and zest, corn starch, and 2 tablespoons of Nektar Honey Crystals.
Add strawberries and coat.
Place in baking dish.
In a separate medium bowl, mix together oats, flour, 2 tablespoons of Nektar Honey Crystals, cinnamon, and butter until fully combined.
Sprinkle evenly over strawberries and bake for 30 minutes.
Cool for 5-10 minutes.
Serve and enjoy!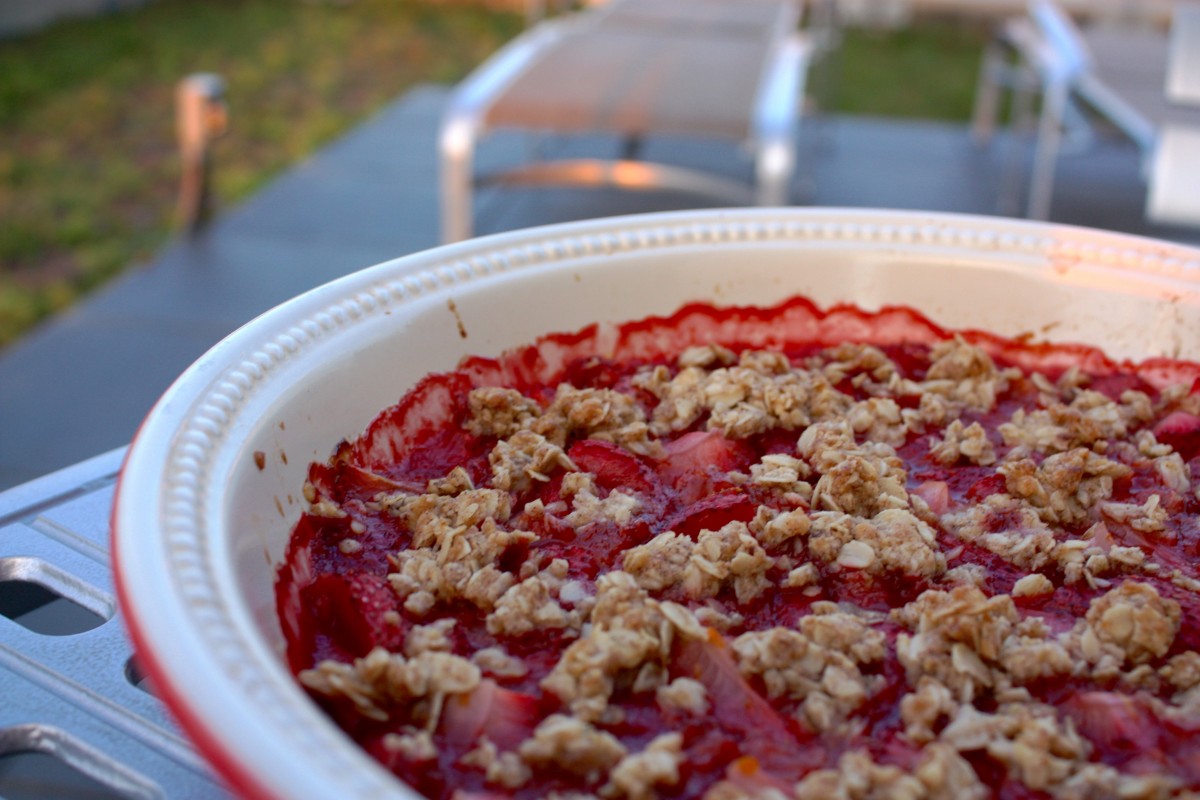 This dish was so easy to make and absolutely delicious. It added some much needed sweetness to the night.
Questions of the Day: What's your favorite summer berry? Do honey crystals sound like something you'd enjoy cooking with? How do you deal with sad news?
Special thanks to Nektar Naturals for sponsoring this post! Order online or buy exclusively at Walmart stores nationwide.