This is a post for all my fellow fans of smoothies and liquid meals. I've been a fan of Smoothie King since one first opened in my area and they just released some pretty cool new products I'm excited to tell you about!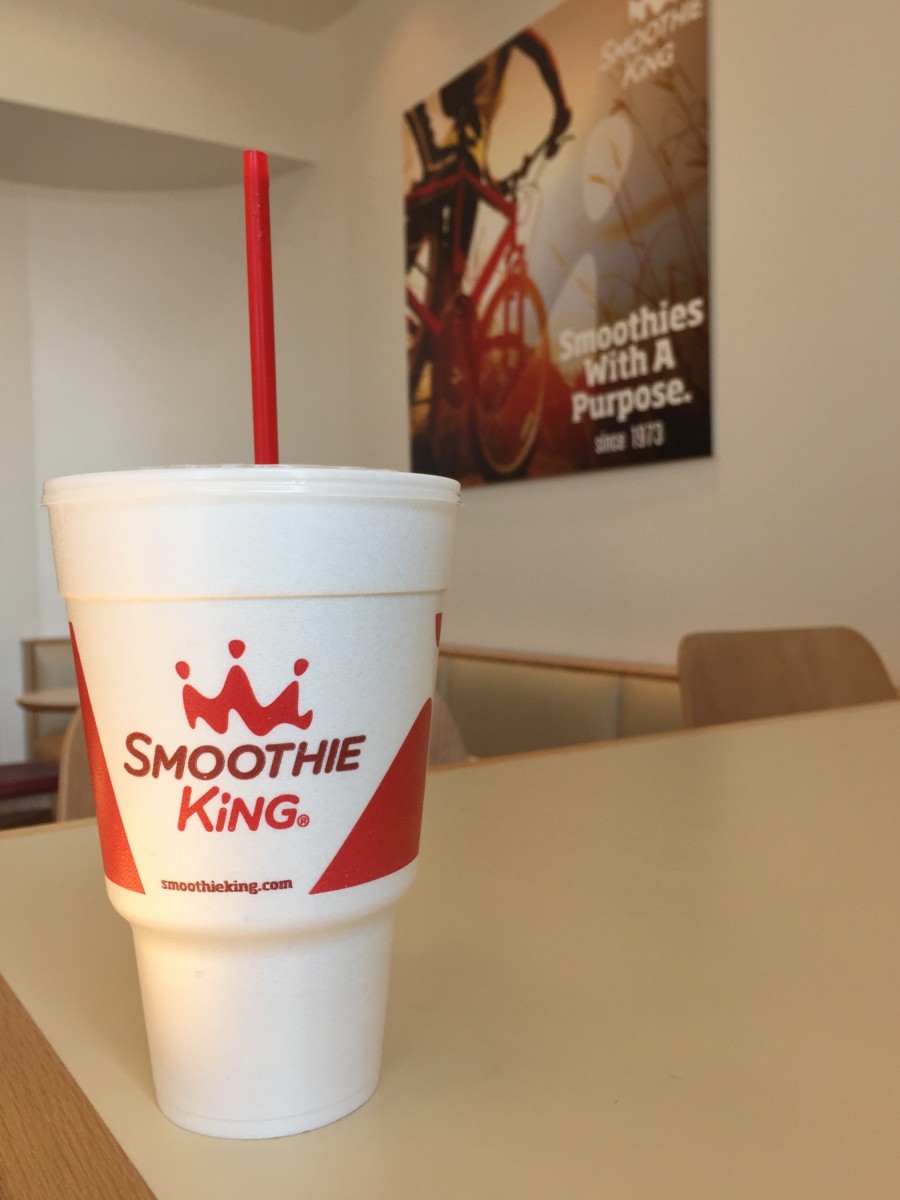 If you haven't heard of Smoothie King before, they're a smoothie place dedicated to making smoothies with a purpose. They have smoothies for people looking to lose weight, smoothies for people looking to gain weight, smoothies for vegans, smoothies for vegetarians, smoothies for people looking for more protein, etc etc. They basically have smoothies for everyone, with a million different tasty flavors.
In the spirit of helping people reach their health goals, Smoothie King just debuted Meal Replacement Smoothies.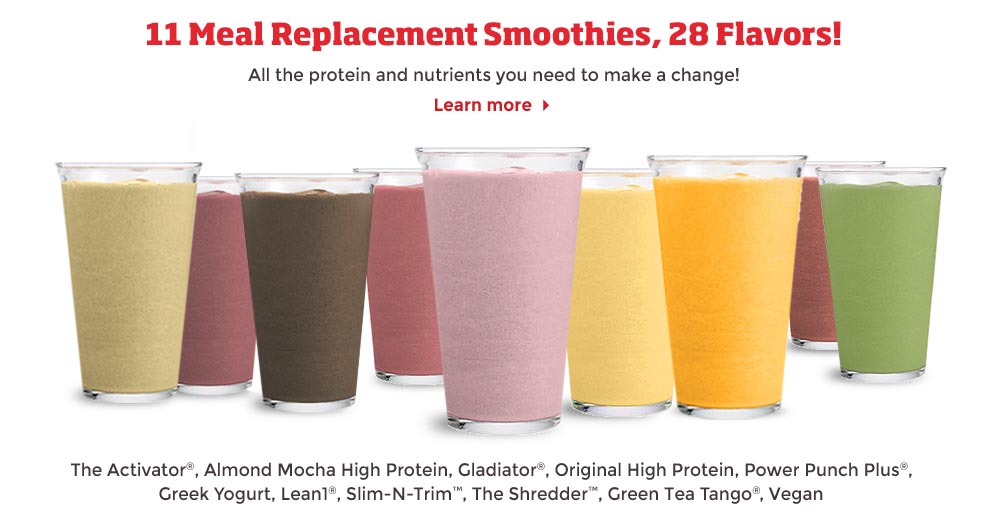 These meal replacement smoothies are all intended to give you the nutrition you need for your next meal while saving you calories when compared to going somewhere like a fast food joint for lunch. All the Meal Replacement Smoothies are under 400 calories (based on 20oz serving), and have a minimum of 10 grams of protein and 35 grams of quality carbs.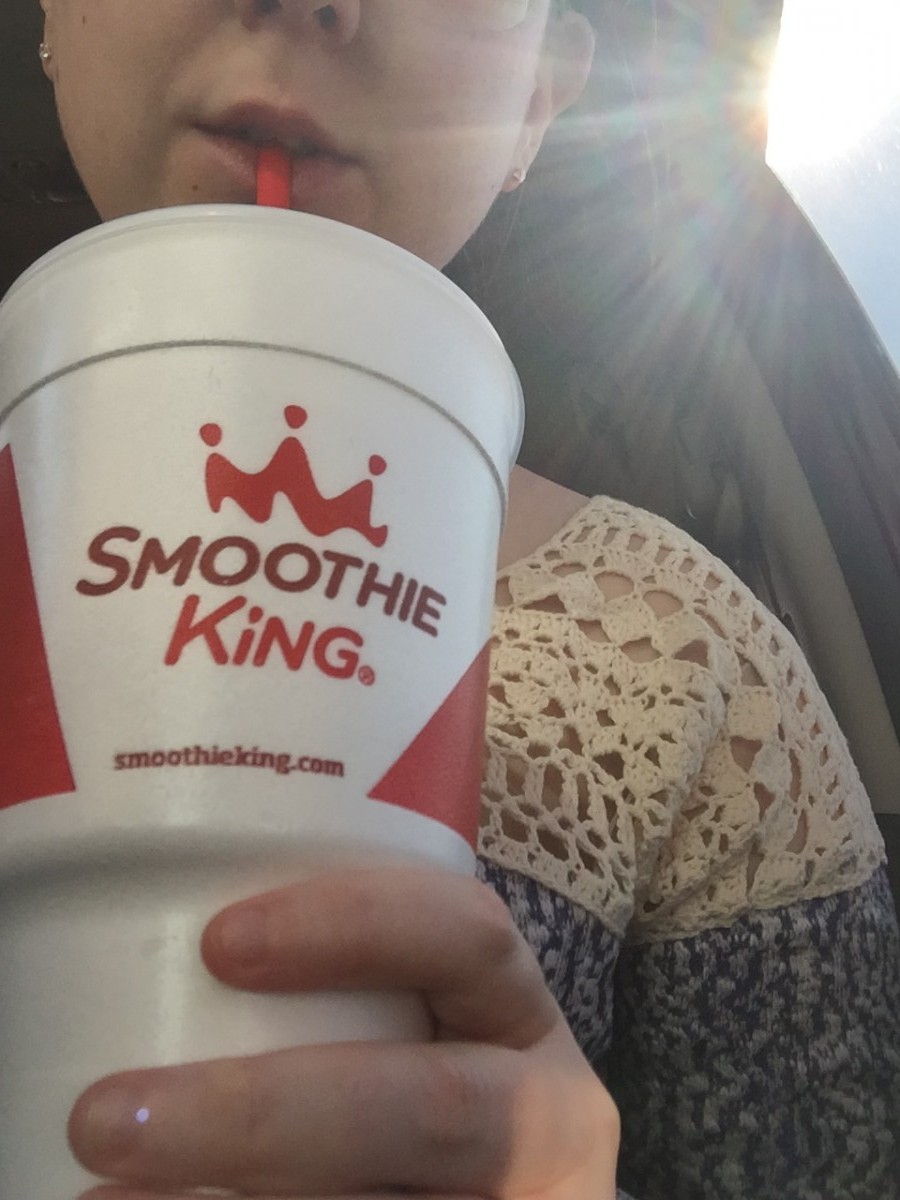 Being a huge Smoothie King fan, I naturally had to test these out for myself. The other day while running errands on my lunch break I swung by Smoothie King and ordered the Vegan – Dark Chocolate Banana Meal Replacement Smoothie. It was delicious!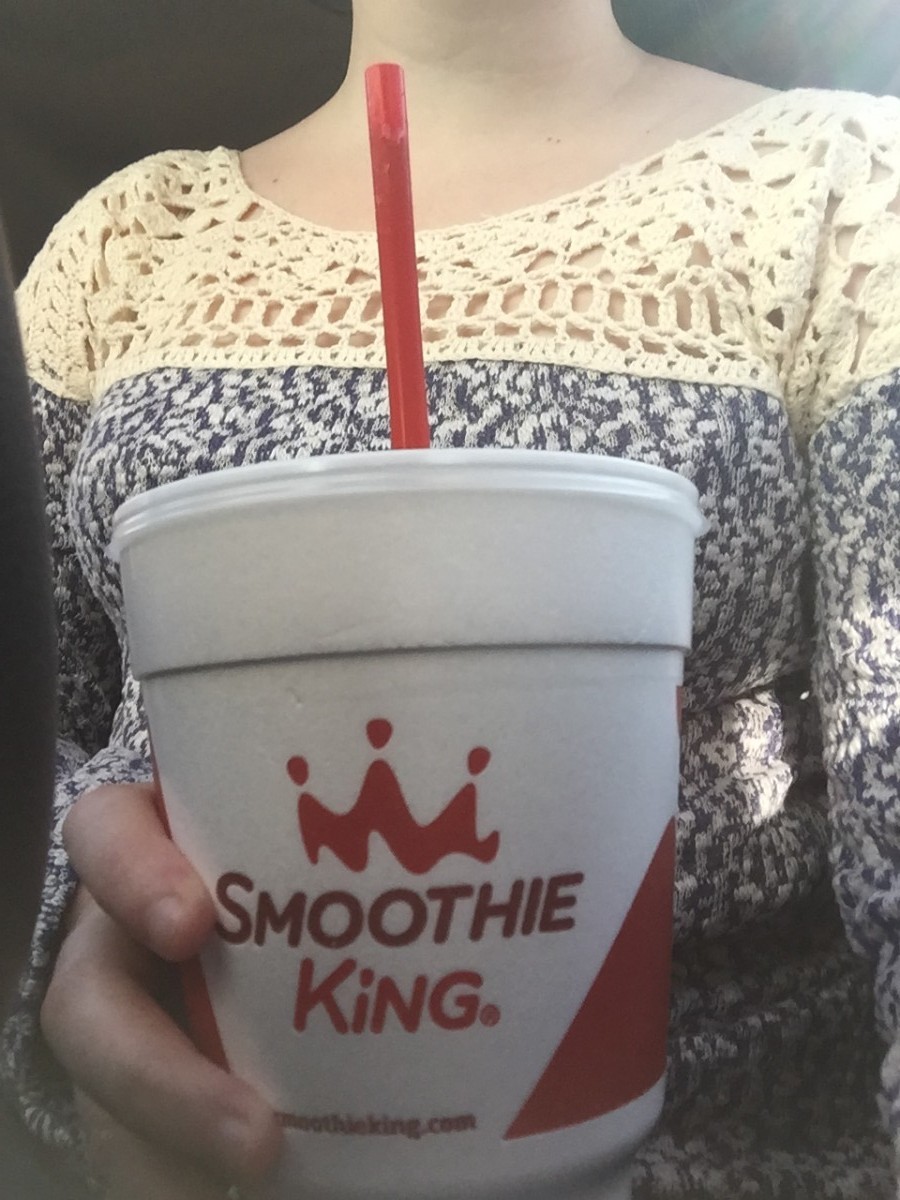 It was also gigantor. 32 ounces is a lot of smoothie, but at only 480 calories it fell right into my target lunchtime goal. It kept me filled until dinner and helped make eating lunch and running errands over my break possible. Liquid lunch for the win!
Questions of the Day: Are you a fan of smoothies? Have you tried Smoothie King? Do you drink smoothies for a meal? Which Meal Replacement Smoothie flavor sounds best to you?