Life has changed a lot in the last few weeks. Josh and I are both working from home. I haven't been around people in a month. We get all our groceries delivered to our front door. I half cover my eyes before loading news websites, scared for what the latest headlines are. I feel like there's a steady low-level hum of anxiety just hanging out in the back of my brain as I worry for the world, everyone's health, and the economy.
I feel like some people are really crushing quarantine. They're taking this time to do more, be more, learn and grow. As an Enneagram 3, that is normally my default state, but I just…can't do it right now. 
If you're struggling with the pandemic, you are not alone. I'd argue that it's more normal to focus on surviving rather than thriving during this crazy time. I wanted to share some of the things I've been doing these last few weeks that have really helped me reign in my anxiety and let me make the most of each day. There's nothing revolutionary in this list, but these tips really can make a difference.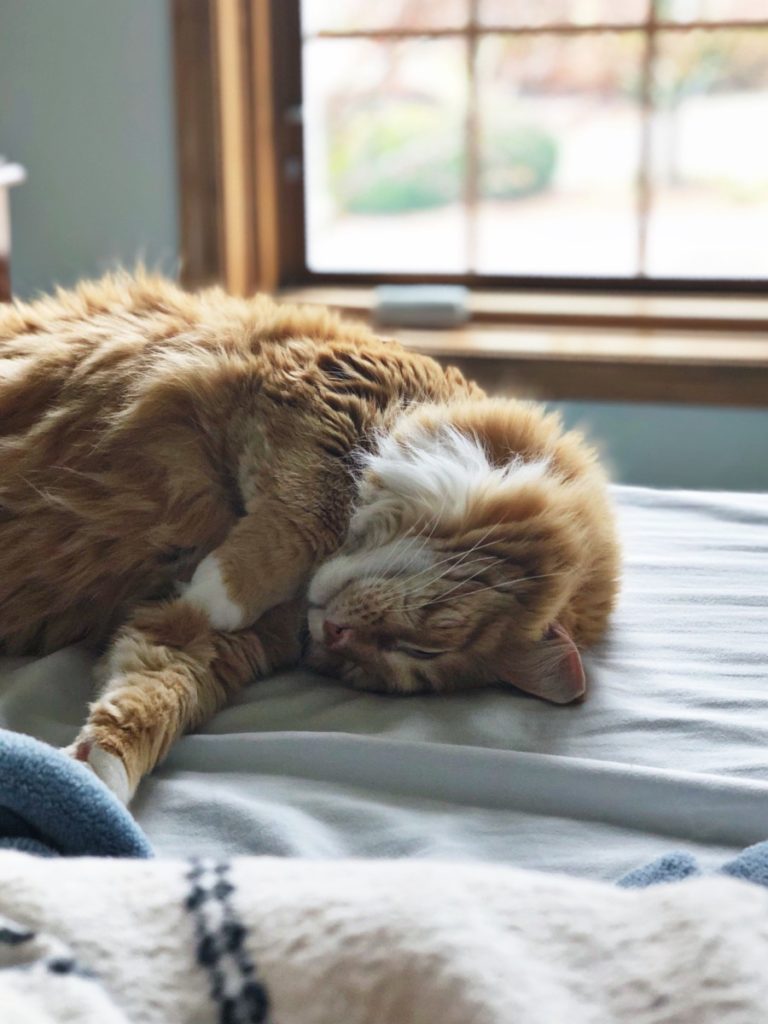 1. Get 8-9 hours of sleep a night
I am someone who naturally needs more sleep. (I've always wished I could be one of those people who wakes up totally refreshed after five hours.) While I can (and before quarantine usually had to) function on less sleep, giving my body the rest it needs during this time has been amazing. I don't think I've ever been this consistently well rested in my life. It's also just nice to get to take some extra time to cuddle with Punkin and Josh.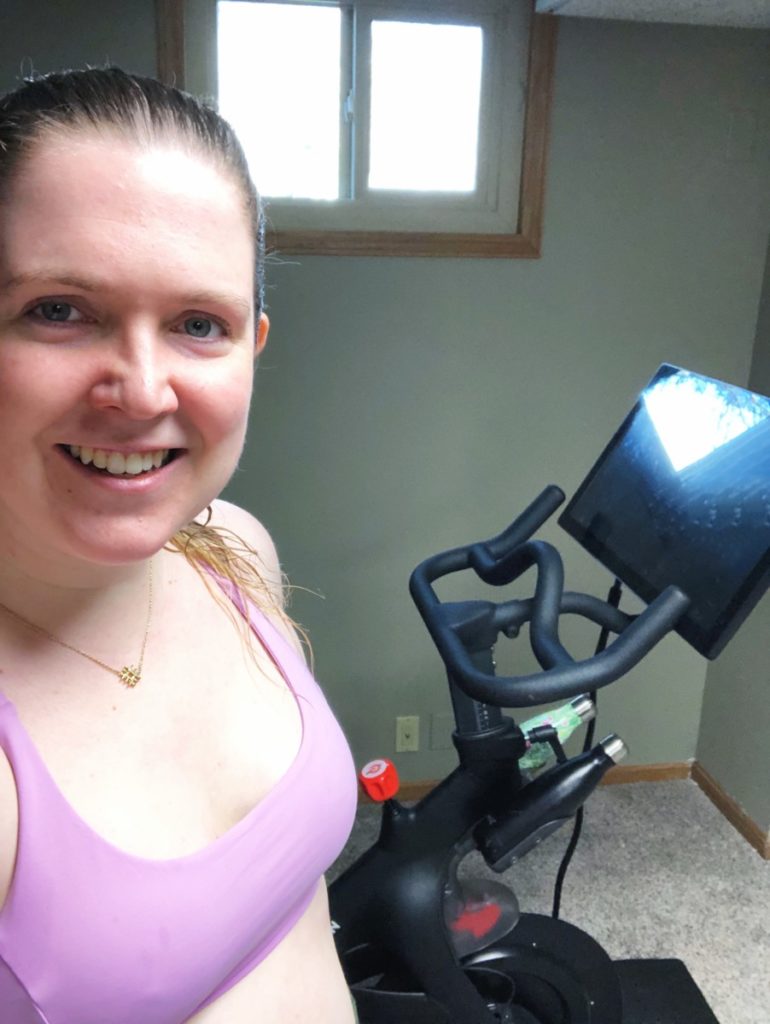 2. Sweat every day
This one is not even optional for me. I am walking around less than ever and snacking all damn day. To keep my mental sanity and not turn into a baked potato, I have to workout every day. I alternate between Peloton bike rides and runs around our neighborhood with Josh when the weather is nice. The Peloton app has running guides which are the best. The music is great and having someone cheering me on in my ear always makes me run faster. If you're interested in trying out Peloton they are offering a 90 day free trial of their app! I can't recommend it enough.

Use my code FN993G for $100 off your Peloton purchase!
3. Get lost in a good book/puzzle/podcast/series
There has literally never been a better time to escape into a book, zone out with a puzzle, laugh along with a podcast, or binge watch a series. I am sticking to ones that are lighthearted and fun!

Books
If you like romance: anything by Lucy Score
If you like YA: The Selection (It's being turned into a TV series and is currently free for Amazon Prime members!) or Red Queen
Puzzles
Podcasts
Series
Schitt's Creek
Grace and Frankie
Chuck
Virgin River
The Good Place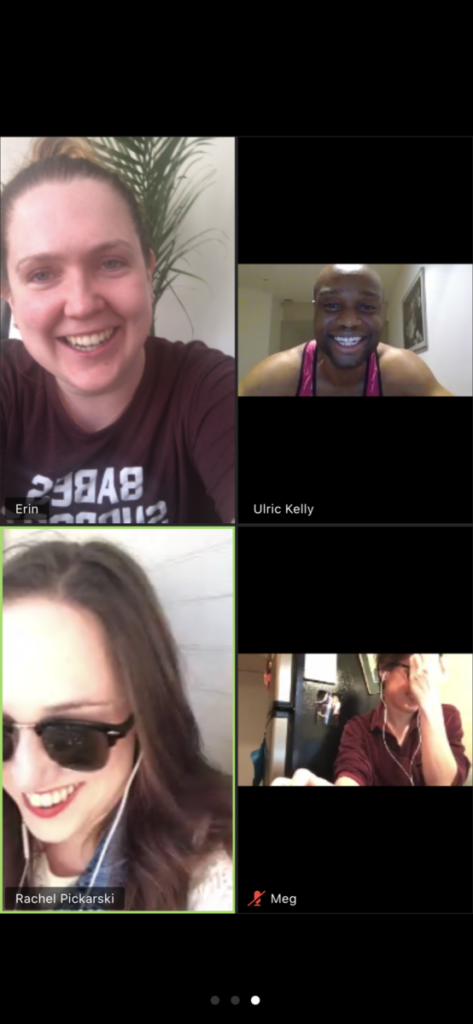 4. Schedule virtual friends and family dates
You guys, I feel like I've almost been more social in quarantine than out of it. I have a weekly Zoom with my family, one with my brunch group, one with my high school besties, and one with my blogger-turned-best-friends. It's good for my soul to sit down in front of my computer and laugh and catch up with those I love. We are so blessed to have the technology we do during this time. In the Zoom pictured above I'm catching up with friends in London, New York, and Colorado!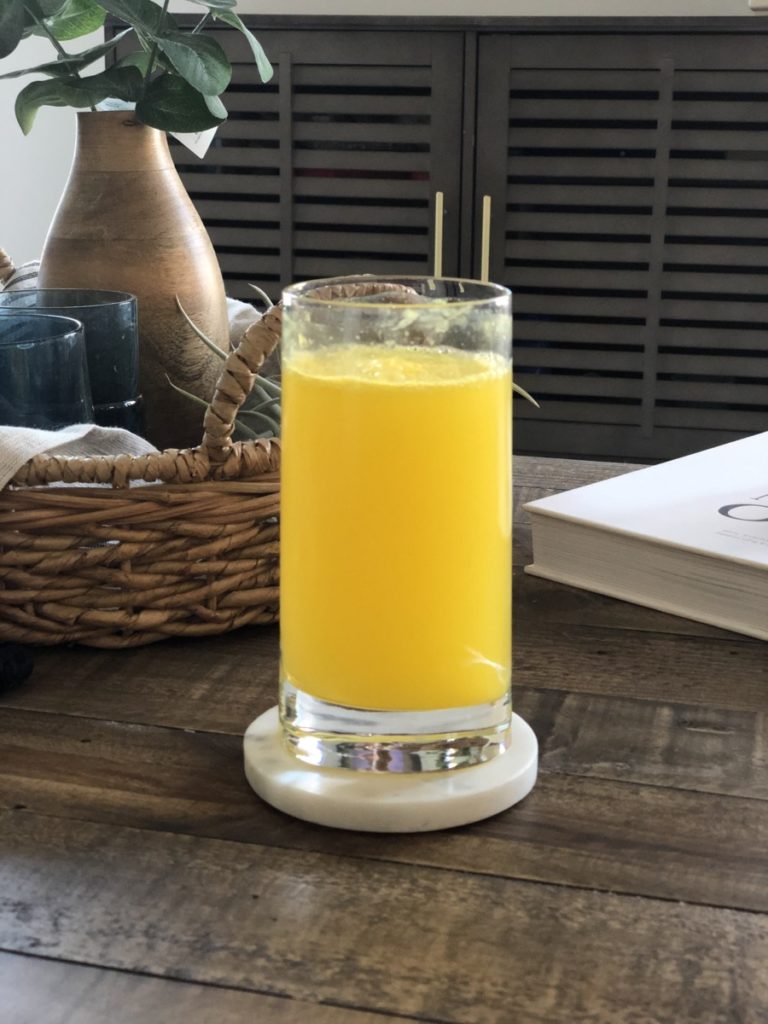 5. Enjoy a cocktail (or two)
I am very thankful to live in a state that will deliver booze to your doorstep. Because friends, we need booze during this time. That is all.
6. Practice gratitude
Every day (usually multiple times a day) I run through all the things I am thankful for in my head. Josh and I are healthy. As are our families. We both have jobs that let us work from home. We can have food delivered. We like spending time together. We have a house with a yard and a neighborhood we can walk/run around in. We're going through a pandemic at a time when Netflix, the internet, FaceTime, and Amazon exist. 
It's much harder to be stressed, scared, and upset when you realize just how dang much you have to be thankful for.
Questions of the Day: How are you doing? How are you surviving this?