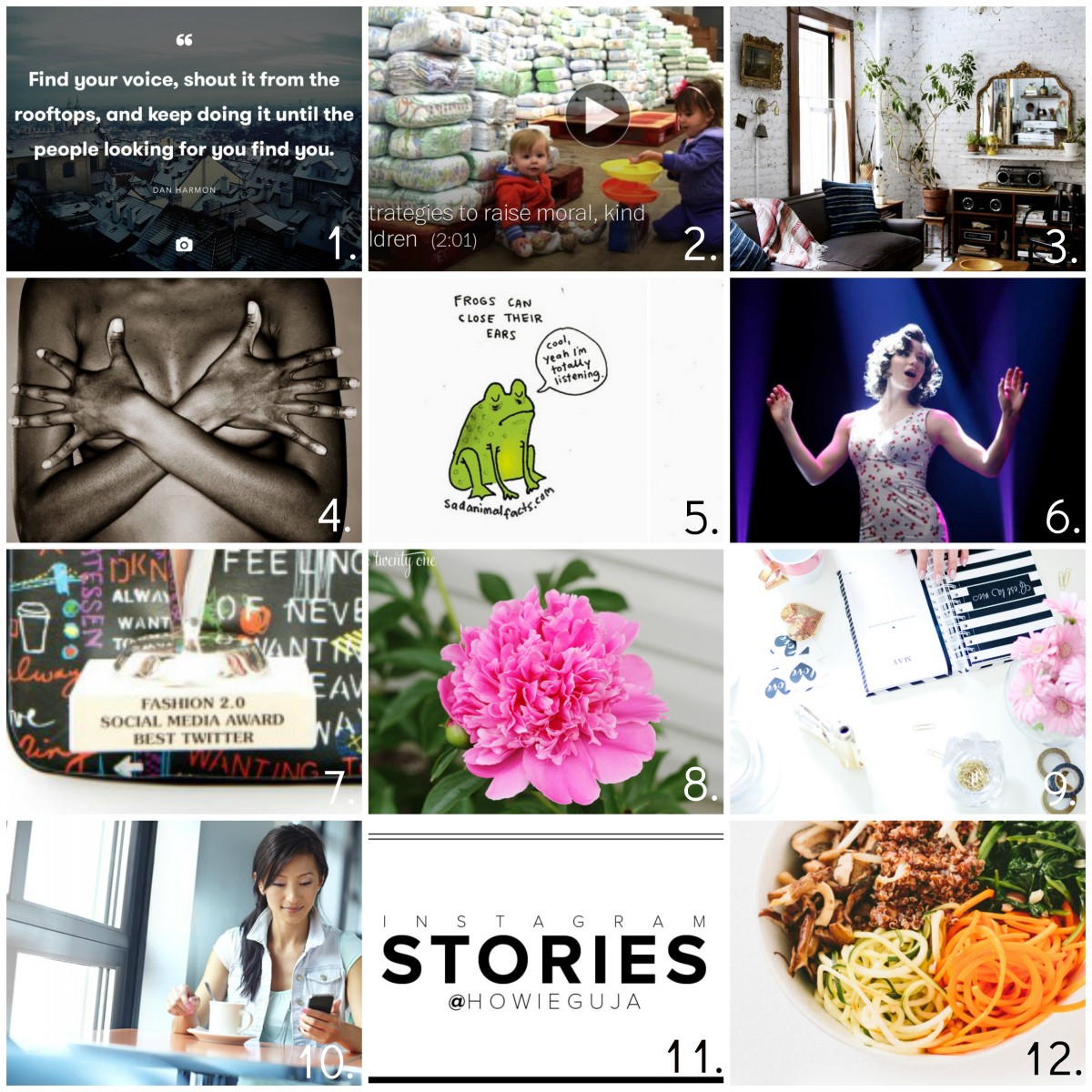 1. Tribes, rat people, and the importance of knowing your audience <— Such good food for thought. It makes me want to be more cognizant of the messages I share via Her Heartland Soul.
2. Are you raising nice kids? A Harvard psychologist gives 5 ways to raise them to be kind <— Josh's parents did such a good job with this. He's seriously the kindest person I know.
3. 7 decorating tips for creating a thoughtful home
4. This nipple tattooist is changing women's lives <— An incredible story about a part of breast cancer recovery I never really thought about
6. I gave up my dream, and I'd do it again
7. DKNY PR girl's top 10 social media pet peeves <— I'm in love with her Twitter account.
8. Growing peonies <— If they didn't attract ants I would live in a peony bush
9. 9 organizational tips to tackle your ever-growing to-do list
10. "I got a job through social media": 5 Millenials share their stories <— True story, my blog mattered more in getting my professional jobs than my degree. I needed to have my degree but my blog is why I've been hired for every big-girl social media job I've had since graduating college.
11. Instagram stories: summer at the shore
12. Spiralized vegetarian bibimbap with quinoa <— This with a scrambled egg instead of a runny one is calling my name right now
Question of the Day: What are you reading around the web and loving this Saturday?