This post is going up late because I stayed out late celebrating a friend's birthday last night. Sleeping in until 10:30 this morning felt glorious. Happy Saturday!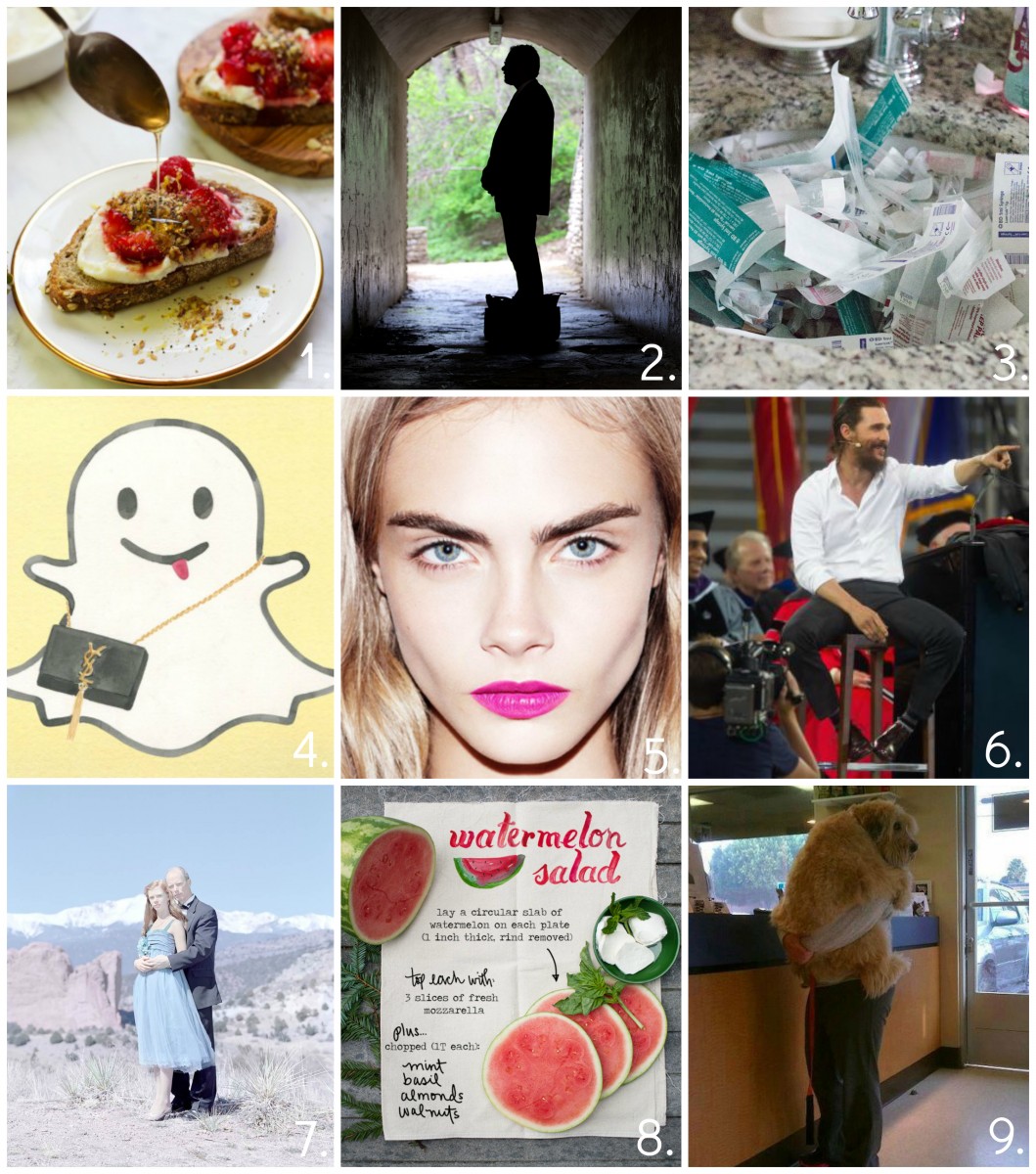 1. Smashed Berry and Lavender Almond Whipped Ricotta Toasts Such a yummy way to utilize all those in-season berries!
2. I had no idea Omaha has a mystery mailman named Benjamin Blue. My mission is now to find one of his letters!
3. A real look into living with infertility. Heartbreaking, but also inspiring. I know they'll get their miracle baby!
4. Here's How To Snapchat I love Snapchat. Are you following me yet? @erin.fairchild
5. Get Your Skin Together: Advice from Cara Delevingne's Esthetician The same pimple has been plaguing me for over a week now. #overit
6. 14 Life Lessons From 2015 Commencement Speeches Matthew McConaughey absolutely nailed his advice. I wish I had been in the audience to hear the rest of his speech.
7. Have you heard of Purity Balls? Teen girls pledge to remain chaste until marriage and their fathers pledge to help them keep that promise. A photographer shares the stories of some of the balls' participants.
8. A mouthwatering watermelon salad. I can practically taste this!
9. 25 Pets Who Will Do Anything To Get Out Of A Vet Visit #Truth Punky cries the whole way there and back. 🙁 
Question of the Day: What are you reading around the web and loving lately?