It is officially pumpkin season! I feel bad for people who do not like pumpkin because it is everywhere right now. Thankfully I'm just as obsessed as everyone else so I am all about this time of year. I wanted to share a tried and true pumpkin recipe with you guys that is one of my favorites. I hope you enjoy my pumpkin pie mookies!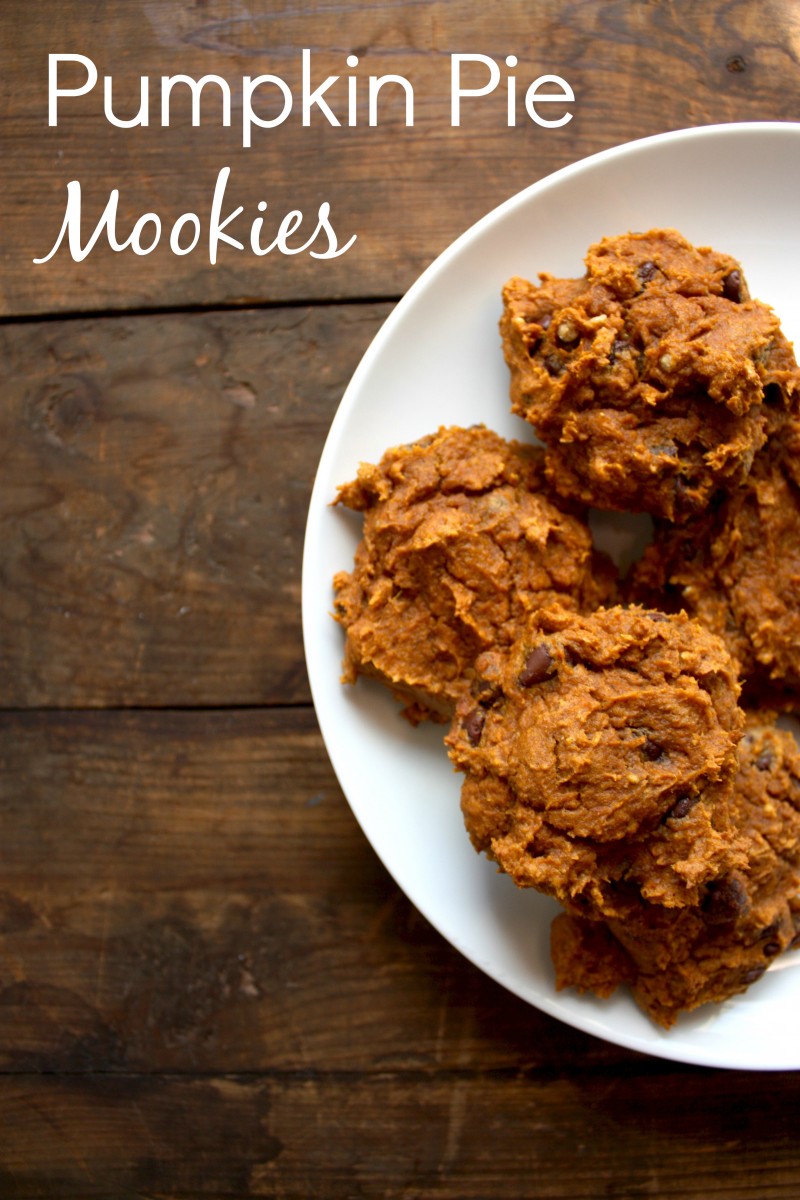 I actually shared this recipe way back in 2011 but I thought I would spruce it up a little on here with some new pictures. If you haven't been reading my blog for four years you may be wondering what the heck a mookie is. It's a cross between a muffin and a cookie. It has the texture of a muffin but the shape of a cookie. Mookies have chewy exteriors with doughy interiors. They're basically balls of pumpkin perfection. Oh, and the best part? They're ridiculously easy to make.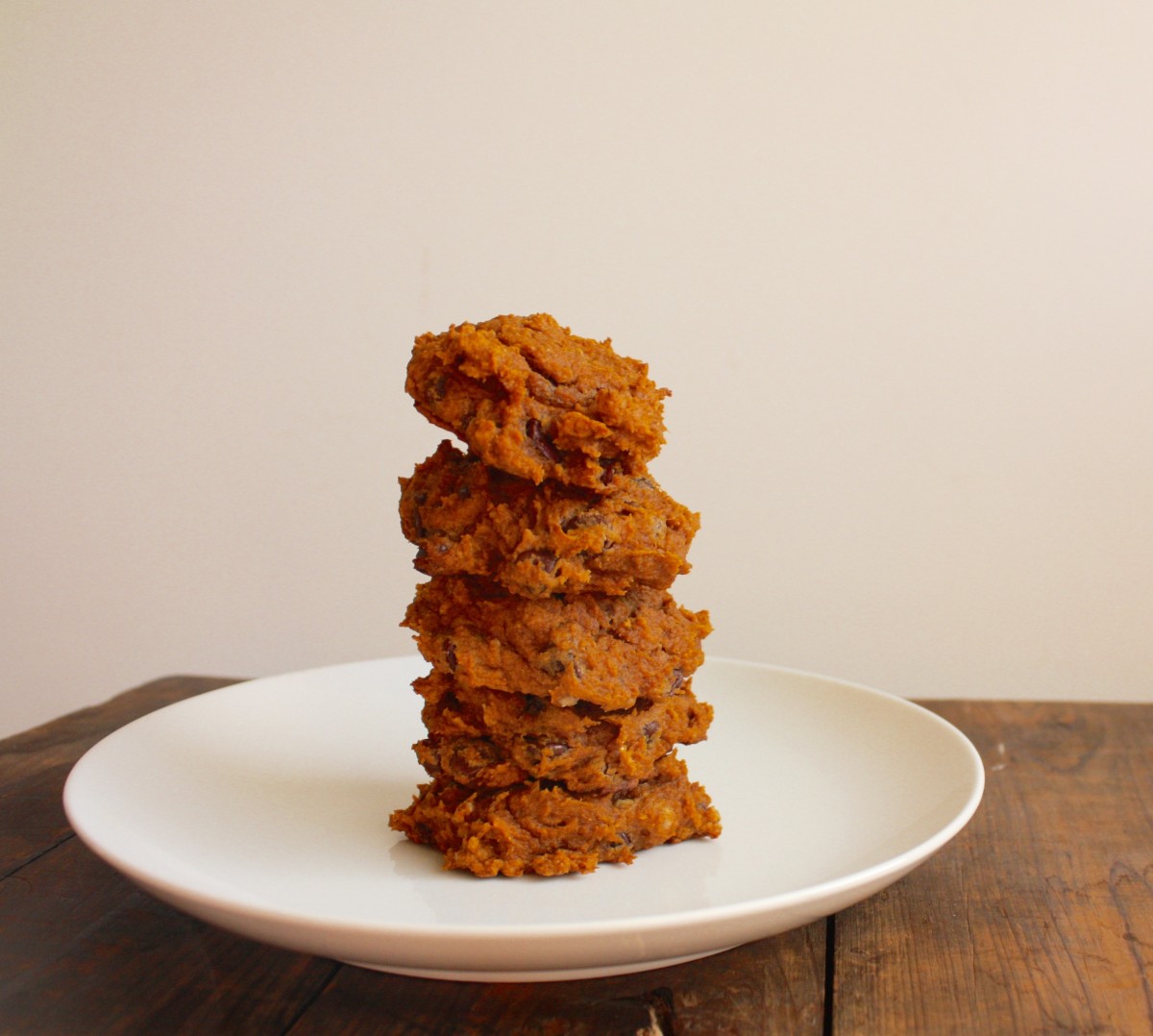 Pumpkin Pie Mookies
Makes 24 cookies
Ingredients
1 box spice cake mix
1 can pumpkin
1 cup chocolate chips
1/2 teaspoon pumpkin spice mix
Directions
Preheat oven to 350 degrees.
In a large bowl mix all ingredients together until well blended.
Spoon balls of blended mookie mixture onto greased cookie sheets.
Bake for 20 minutes or until mookies are firm to the touch.
Remove from oven, let cool, and enjoy!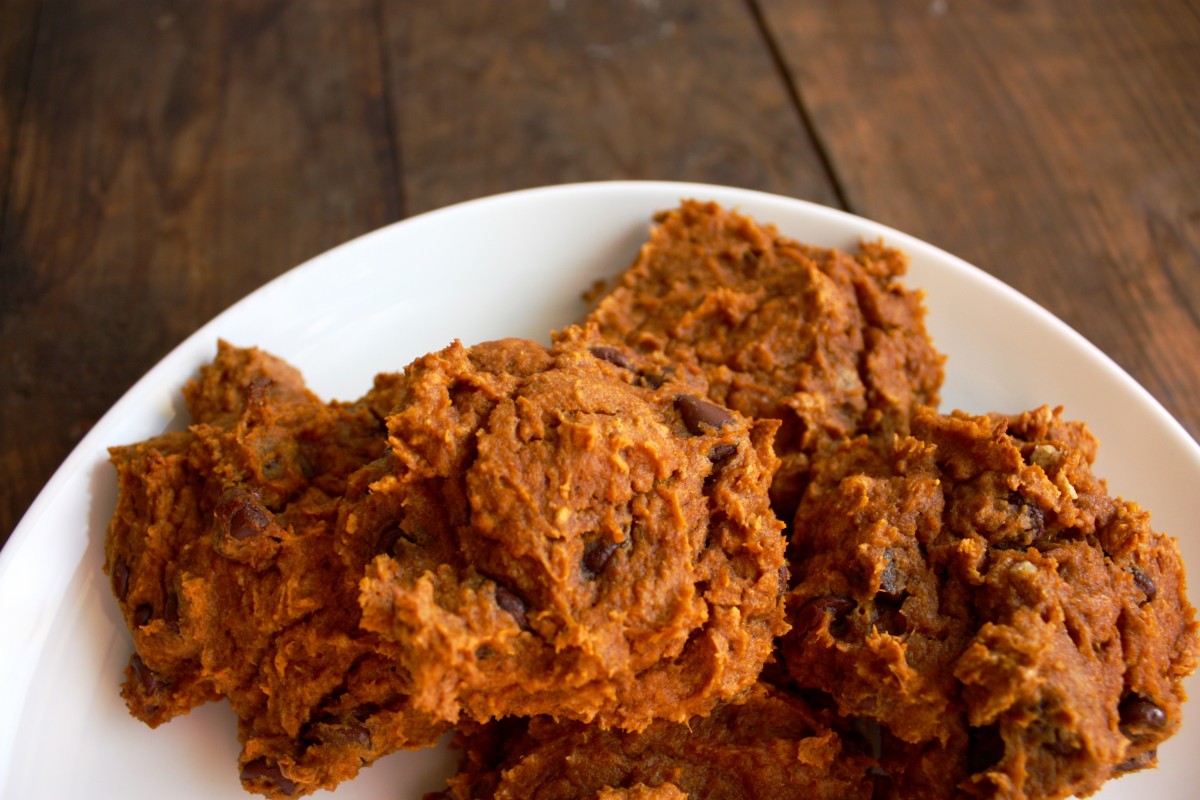 Do you have recipes that always bring back a flood of memories when you make them? Pumpkin pie mookies are one of mine. This was one of the first things I ever baked for Josh. They were a staple of ours in college. Josh raved about them so much I've sent a few packages to his parents. Josh's dad is actually the one who gave mookies their name! Mookies are a sweet treat and an equally sweet memory for me.
Questions of the Day: Are you a fan of pumpkin? What is a recipe you make that brings back special memories? Do mookies seem like something you would enjoy?