Last weekend as flurries started to fall I drove out West to try a new salon in Omaha.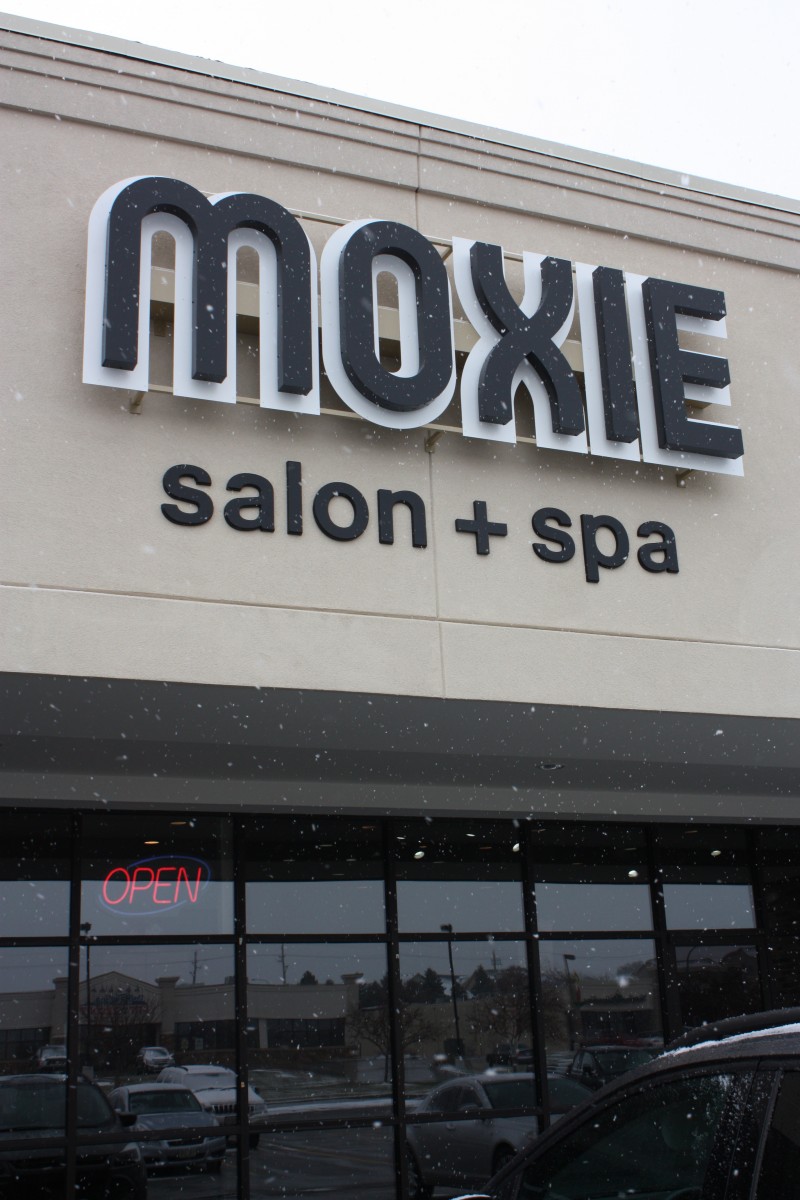 The full service salon is called Moxie — a name I instantly loved. They invited me to try a free 60 minute massage and give away the same service to a lucky reader!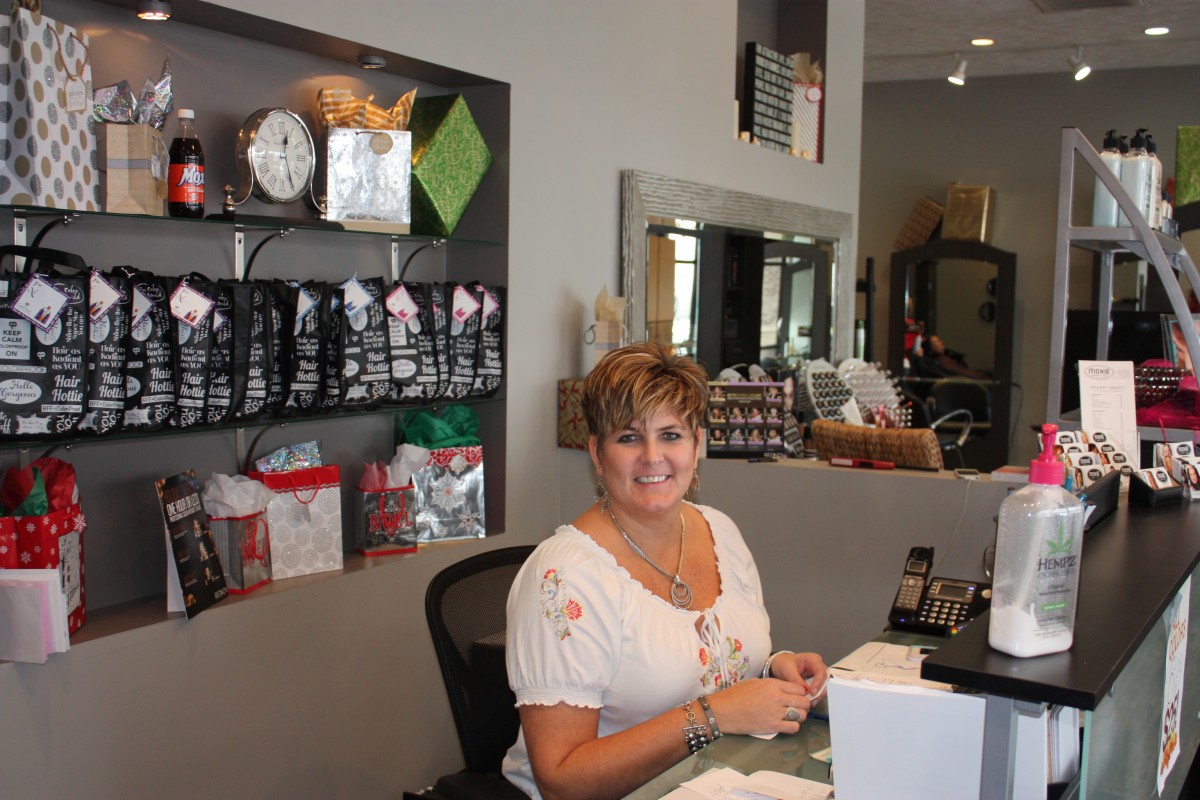 When I walked into the salon I was greeted by a friendly receptionist.
She offered me a cup of hot apple cider. Yes, please!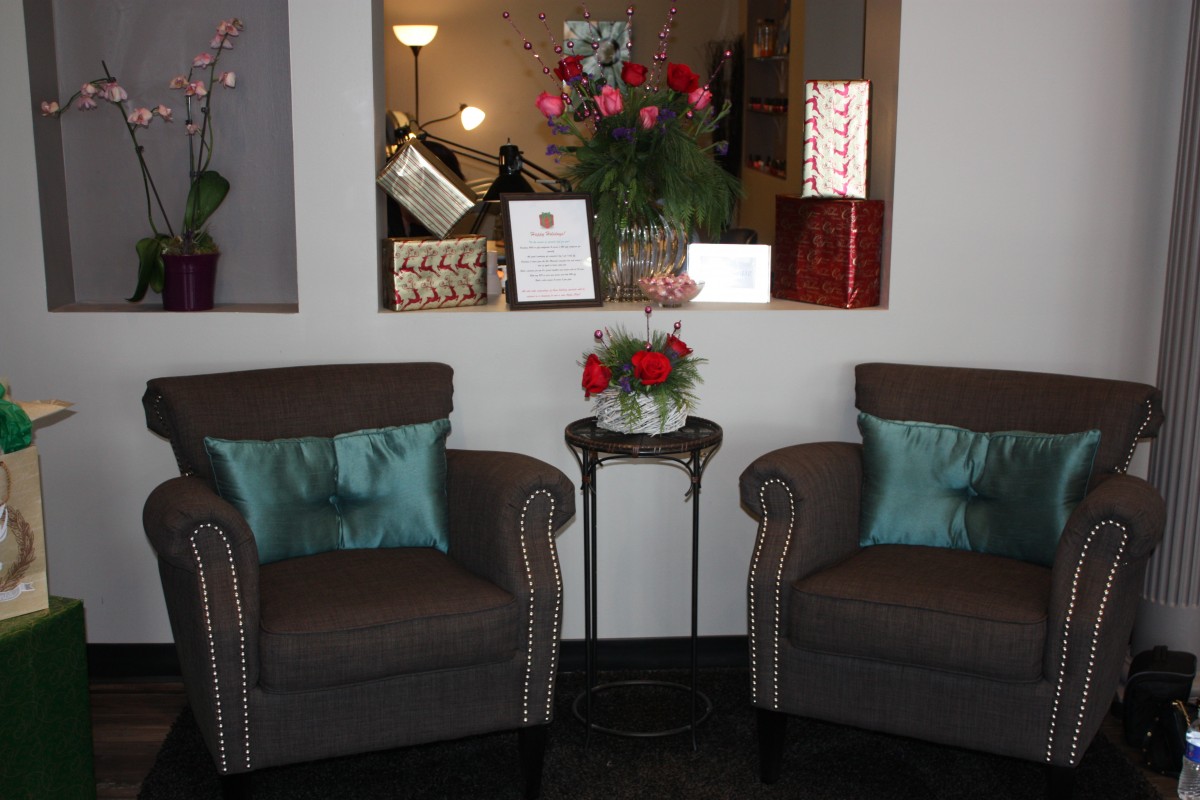 And invited me to relax before my appointment.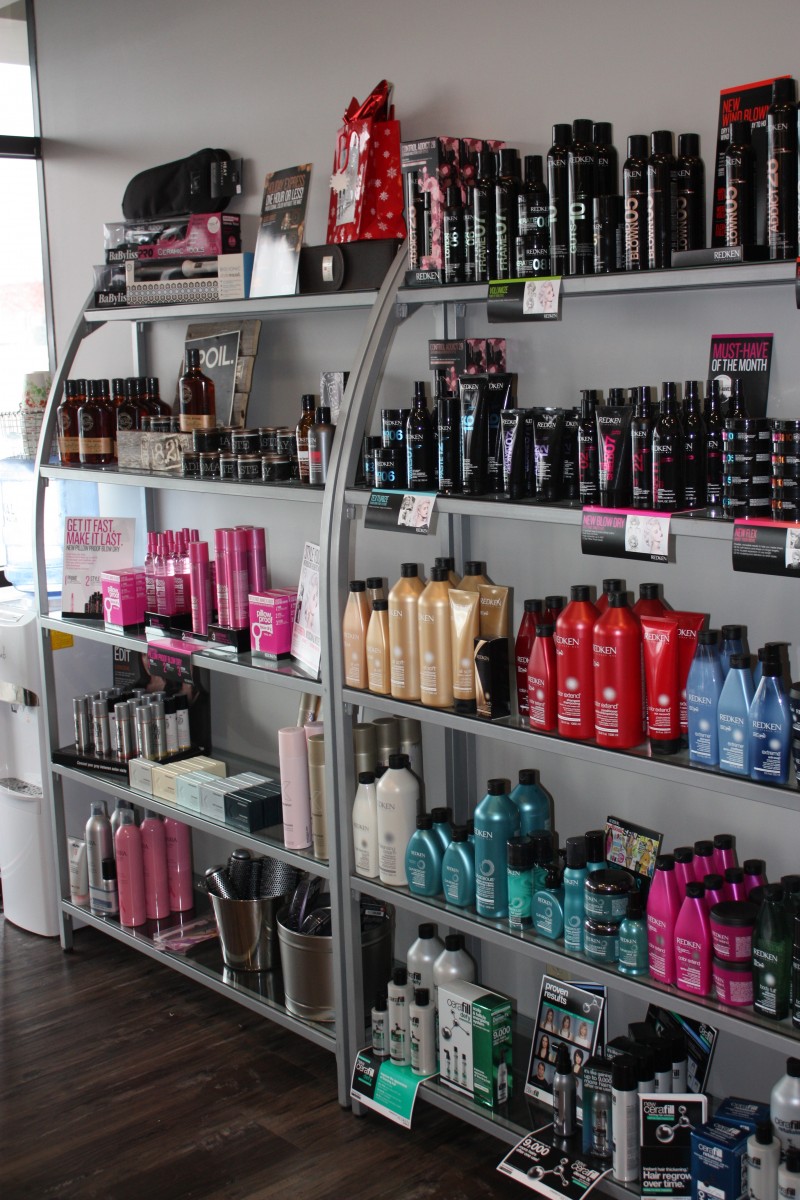 While I drank my cider I meandered around the salon to snap some quick pictures.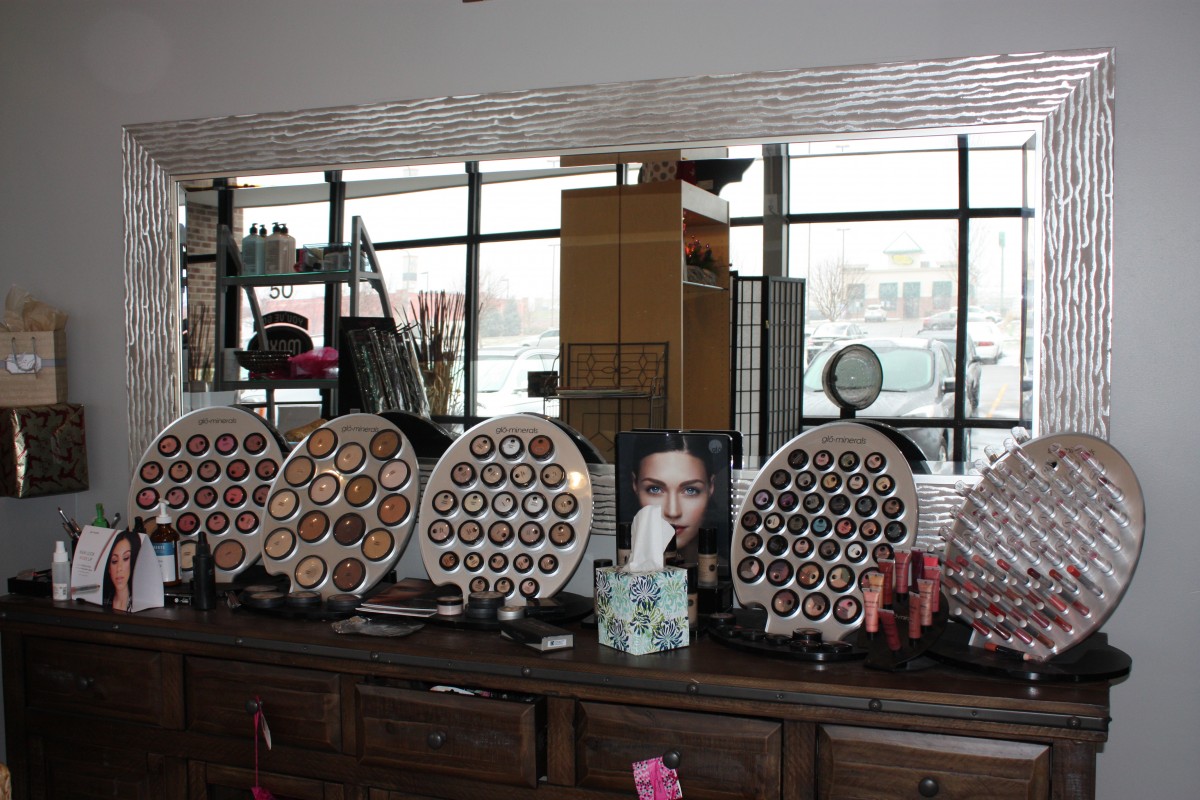 I love how beautifully  they display their products.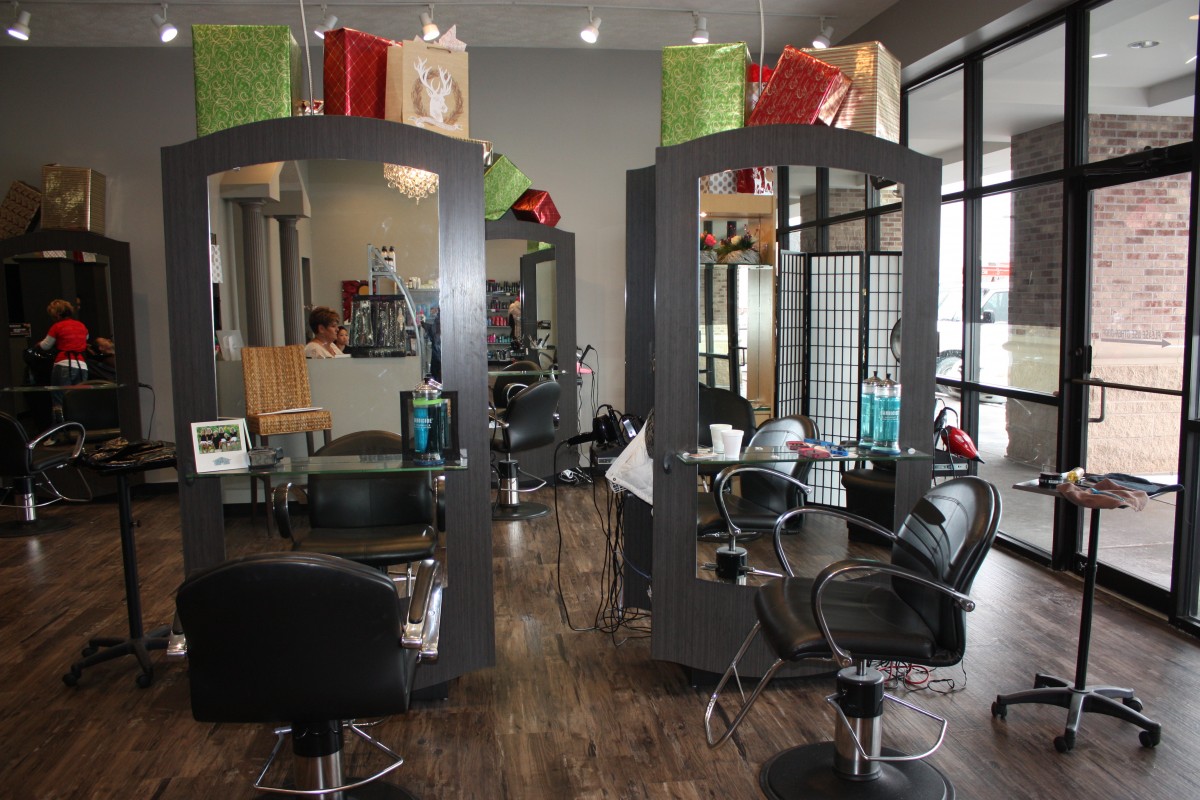 And that their salon is all decked out for the holidays! It made it such a festive experience.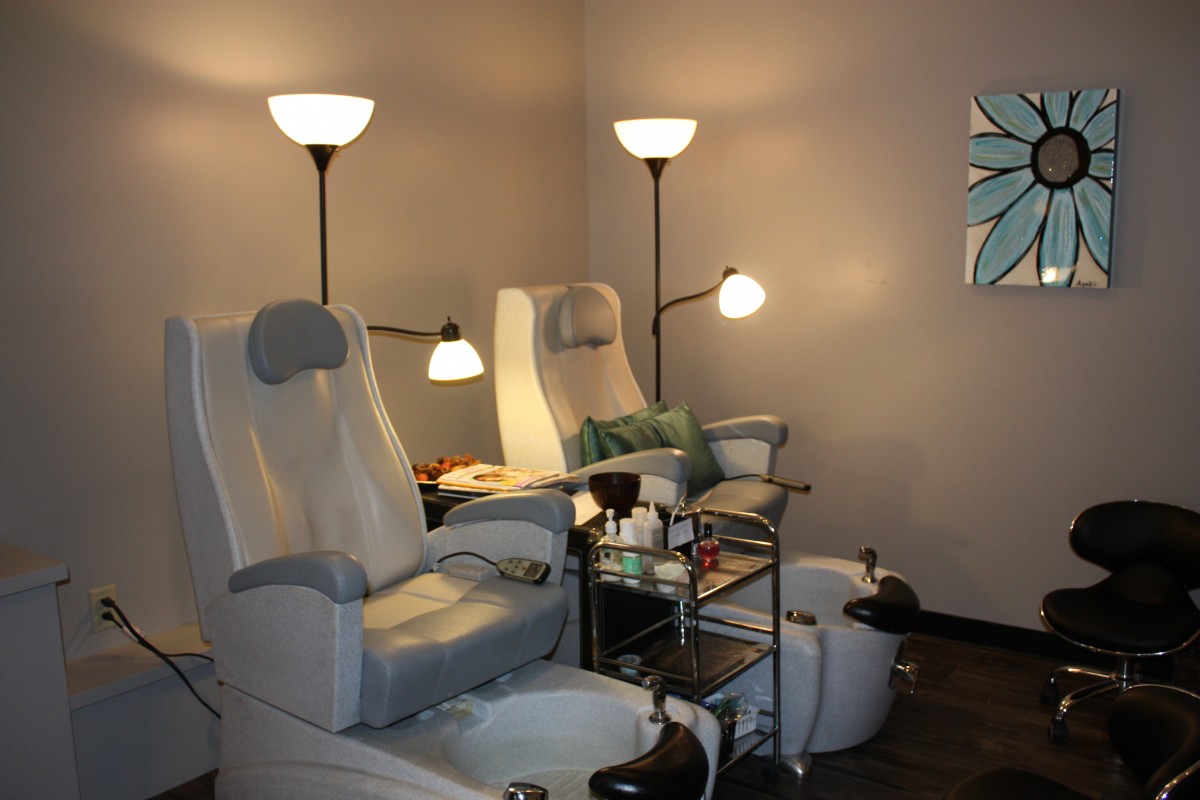 If you're not sure what to get a female in your life for a holiday present, get her a pedicure. She will love you forever.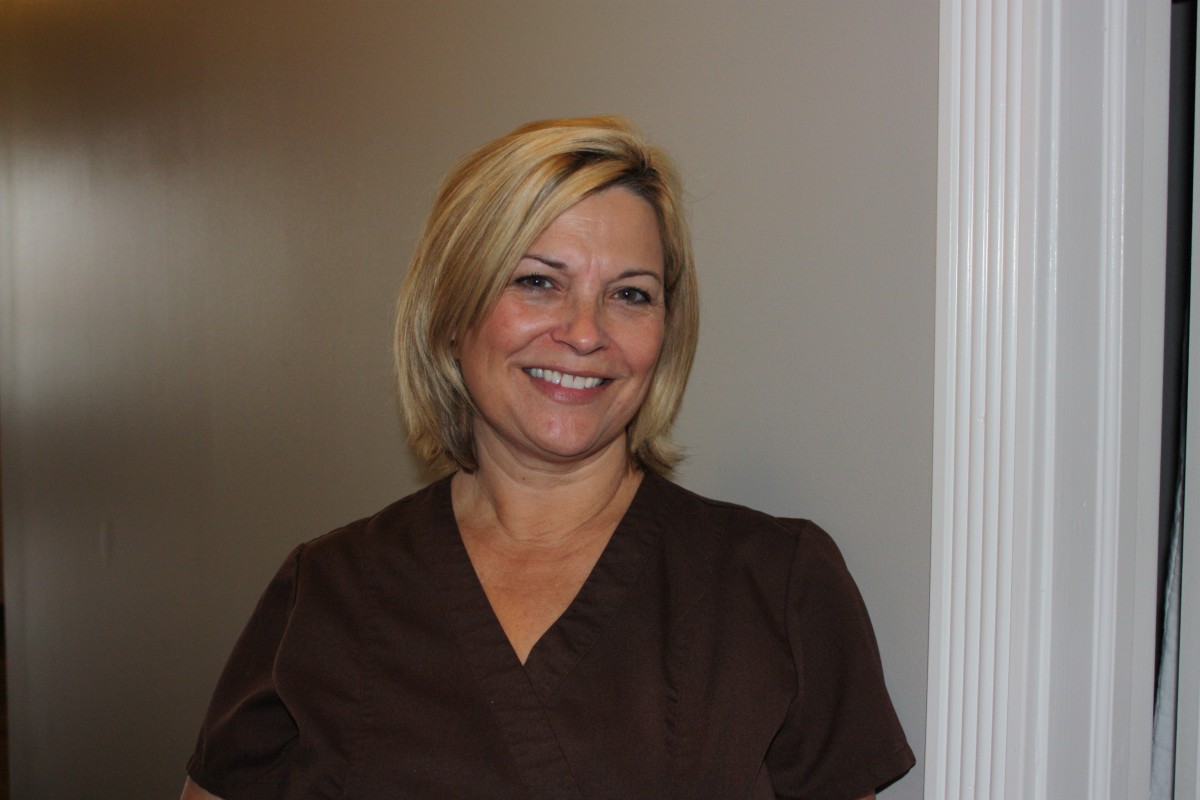 While browsing around the salon Norma came out and introduced herself. She was going to be my masseuse for the afternoon. We talked about the areas I wanted to work on, and what I could expect for the next 60 minutes. I chose Norma as my masseuse because she is known as the relaxing massage therapist at Moxie. There is another masseuse who is an RN that is known for working out any serious aches or sore spots you have. Since my body is pretty ache- free I felt Norma was the right choice for me.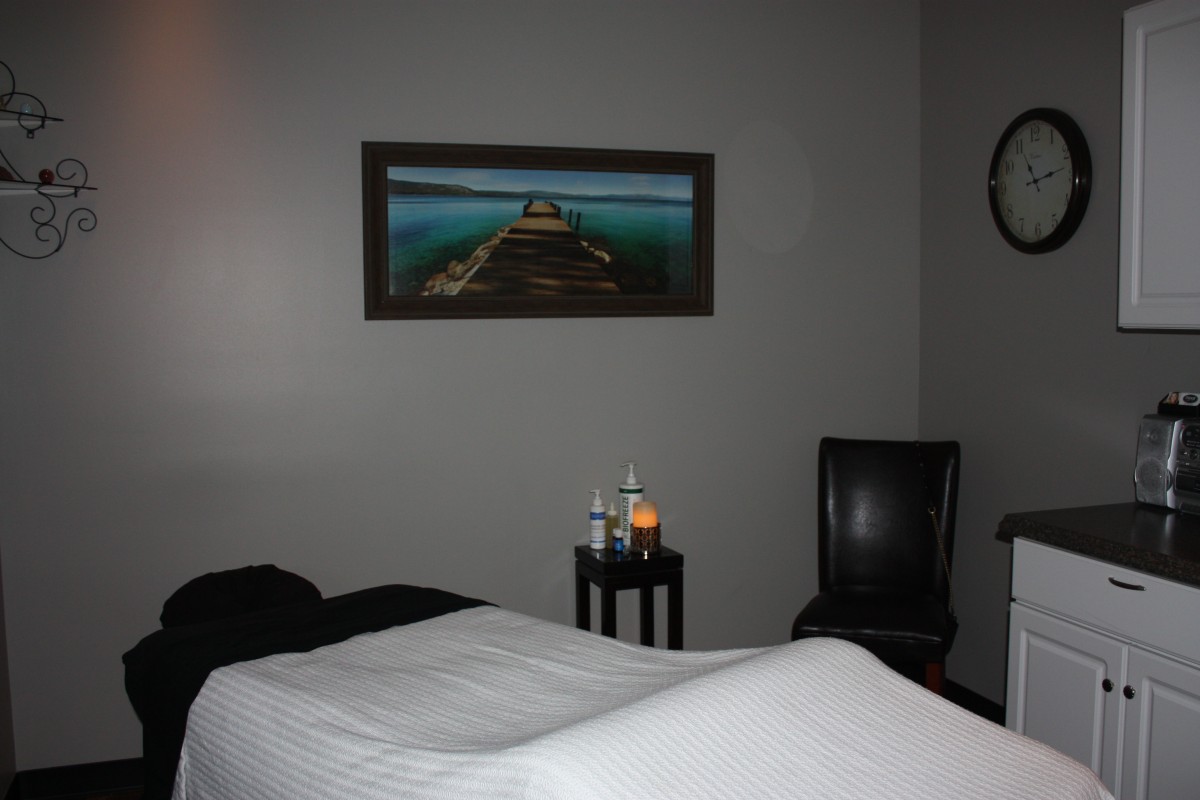 I then got comfy in this warm and tranquil room and my message began. I blissed out and my mind began to wander. I thought about all the things I'm excited for: my new job, the holidays, an upcoming trip to California. I thought about all the things I have been stressing out about lately: my weight, time management, the continual messy state of my apartment. I felt like I was able to organize my thoughts and then let them go. I woke myself up with a snort in the middle of the massage and while horribly embarrassed I had to laugh about how totally zen I was.
Before I knew it  I was being tapped on the shoulder and told that I was all done with my massage. Time had flown. I felt like jello and was totally calm. Massages are one of the best luxuries in life. I was already thinking about when I will go back.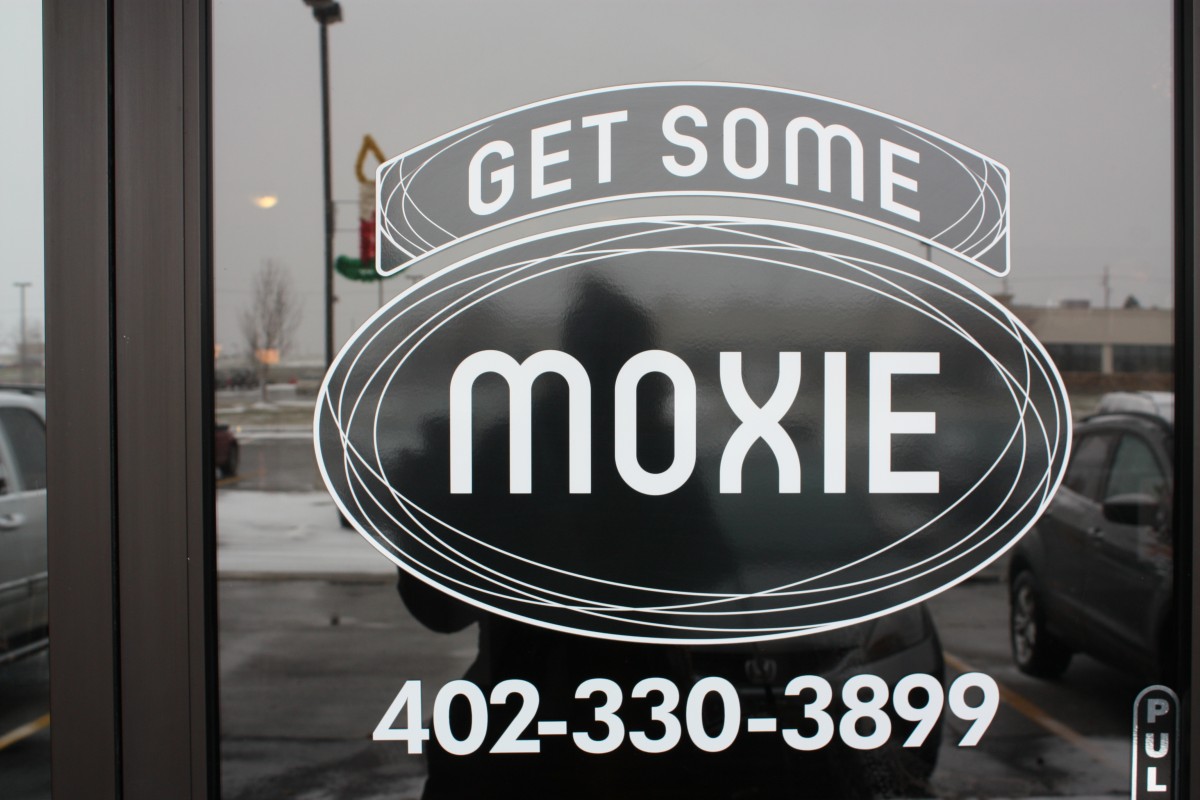 If you want to try out Moxie's massages for yourself, you're in luck! They're giving away a free 60 minute massage to one Her Heartland Soul reader. To enter you can do one or both of the following:
Leave a comment letting me know what you think about while getting a massage (1 entry)
Like Moxie on Facebook (1 entry)
Make sure to leave a comment for each entry! I'll pick a winner Monday, December 1st.
To see the rest of the services Moxie offers check out their website. They've got something for everyone!