Lower your carbon footprint in time for Earth Day by making this one seriously simple change to your everyday routine.
The older I get, the more I realize how blessed we all are. Blessed to live in the time period that we do, with technology, information, and truly the world at our fingertips. We have access to so many resources, in such abundance, it's easy to take them for granted.
When I walk outside and take a big, deep breath, my lungs fill with clean air. When I stroll through the grocery store aisles looking for food for the week, the shelves are well-stocked. When I turn on my water faucet, clean drinking water runs out.
These resources that are vital for human existence, are all gifts from Mother Nature. And they are not limitless. The more I realize that, the more I realize how important it is for each and every one of us to help do our part to keep the Earth healthy. We're all in this together. And we all truly can make a difference.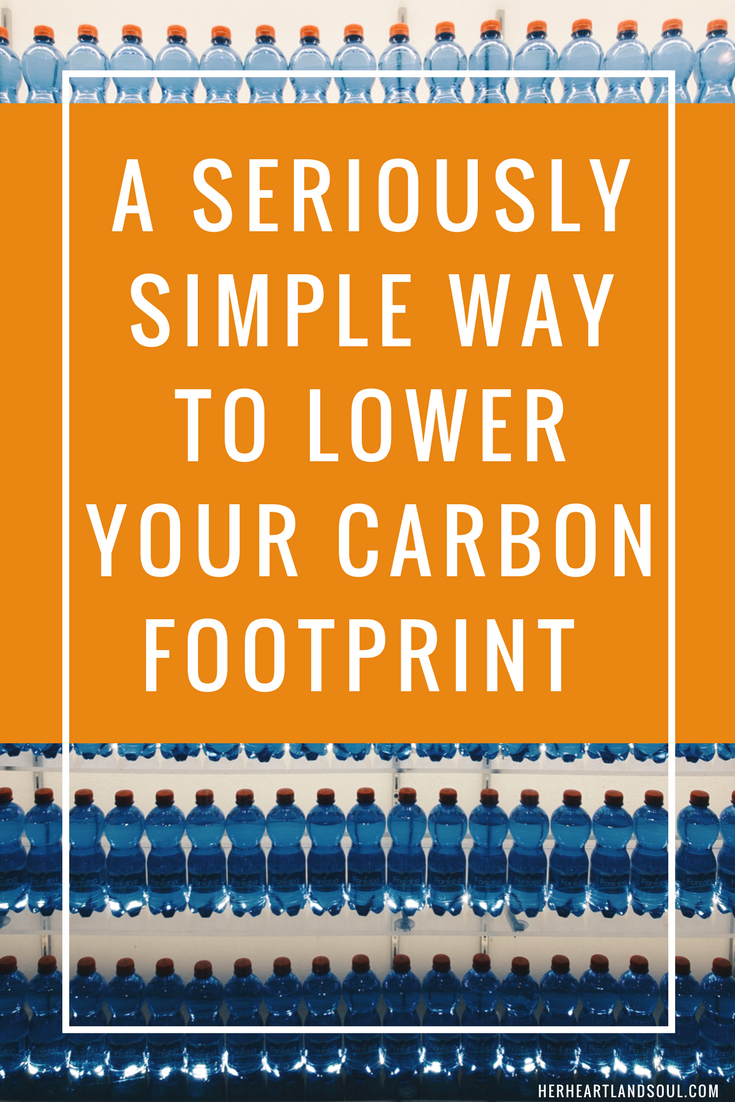 Some ways I try and reduce my carbon footprint each day:
Recycle
Turn off the water while brushing my teeth
Bring cloth bags to the grocery store
Use glass/metal water bottles
Support politicians that care about the environment and believe in climate change
One of the biggest ways we can all personally reduce our carbon footprint is by limiting our trash output. Humans create tons of waste. And unfortunately for us Americans, we lead the world in the production of waste. If we all started recycling the basics, we could reduce the amount of trash in our landfills by 50%. That's huge! If you start doing one thing today to lower your carbon footprint, let it be recycling more.
Just like individuals like you and me are trying to step up and do our part, companies are too. Hefty® is known for making strong, dependable trash bags, slider bags, foam plates, and plastic cups. They know a lot about waste, and realized that they can help the world in a large way by shedding light on the importance of recycling and making it easier for their customers to do so.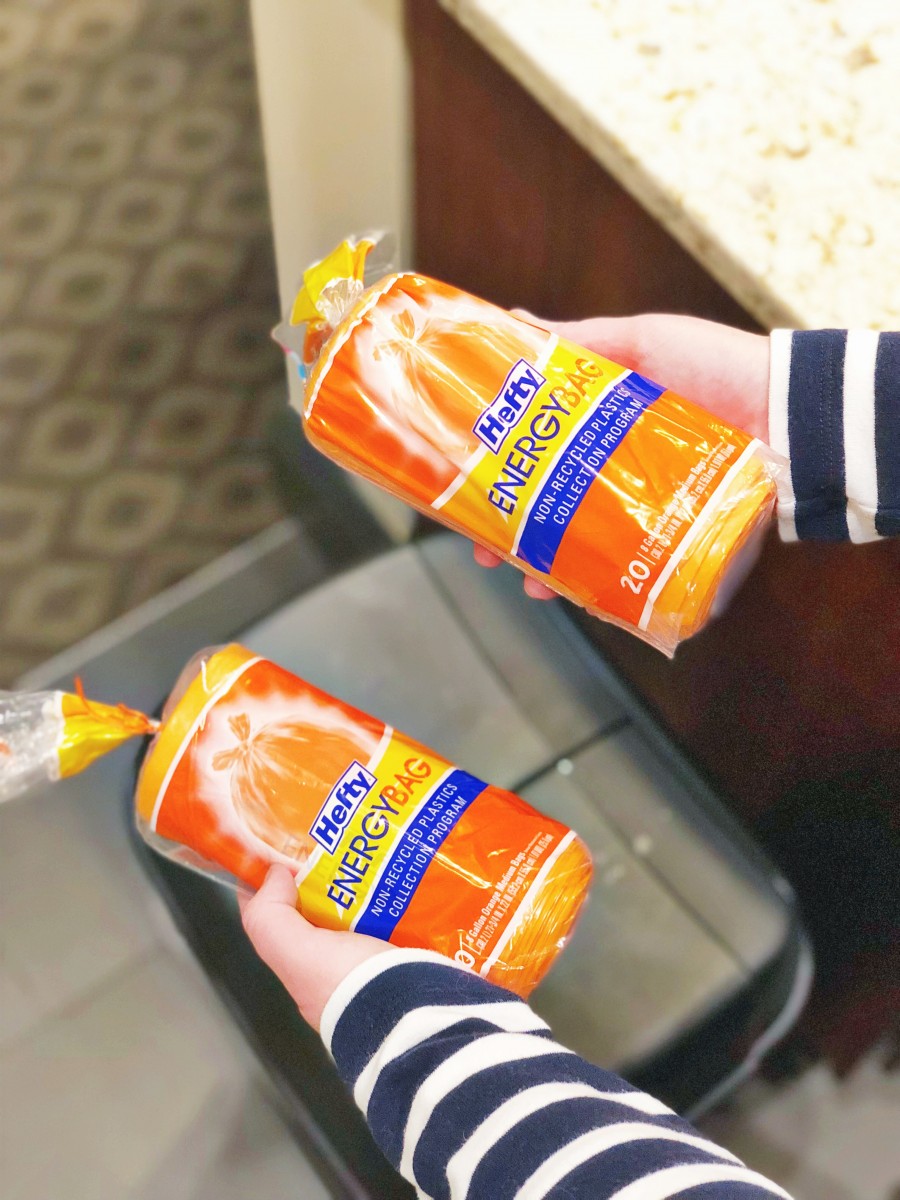 That's why Hefty® created the Hefty EnergyBag™ program and orange bags. These orange bags allow previously non-recyclable plastics to be collected and converted into valuable energy resources. The program can help reduce landfill waste, reduce the amount of fossil fuels that are extracted from the ground, and make it possible for non-recycled plastics to be collected for recycling curbside.
Omaha is the only area in the entire nation right now participating in this innovative program, which is pretty freaking exciting. If you're local I highly recommend trying out the program so we can help get it rolled out nationwide.
How it works is simple:
Step 1: Pick up your own Hefty® orange bags. They can be bought online at HeftyEnergyBags.com or at the following locations:
Hy-Vee #2 14591 Stony Brook Blvd
Hy-Vee #3 8809 W Center Road
Hy-Vee #6 9707 Q Street
Hy-Vee #9 17810 Welch Plaza
Hy-Vee #11 1000 S. 178th Street
Hy-Vee Papillion 11650 S. 73rd Street
Step 2: Fill them with the following:
 Potato chip bags and other snack bags
 Candy wrappers
 Granola bar and energy bar wrappers
 Plastic and foam cups, plates and bowls
 Shredded cheese packages
 Salad bags
 Plastic pet food bags
 Frozen fruit & vegetable bags
 Pudding cups
 Stand-up pouches
 Squeezable baby food pouches
 Foam to-go boxes
 Packing peanuts
 Plastic utensils
 Plastic straws and stirrers
 Cake mix liners and other dry powder mix liners
 Plastic toothpaste tubes
 Condiment packets
 All other non-recycled plastic bags
Step 3: Securely tie bags once they're full.
Step 4: Place the filled bags inside your recycling bin to be picked up during your regular recycling pickup.
Thanks to Hefty®, saving these plastics from a landfill fate is just as easy as putting them in an orange bag and putting them in my recycling bin. With Earth Day coming up on April 22nd, I'm excited to step up my conservation game and start recycling otherwise non-recycled plastics with Hefty® orange bags.
If you're up for the challenge, I'd love for you to join me. Let's reduce our carbon footprints together! I'll be checking back in with you guys in a few weeks with an update on my thoughts about the program.
Questions of the Day: Do you recycle? How do you minimize your carbon footprint? Do these Hefty® orange bags sound like something you would use?
Thanks to Hefty® for sponsoring this post! All thoughts and opinions are my own.