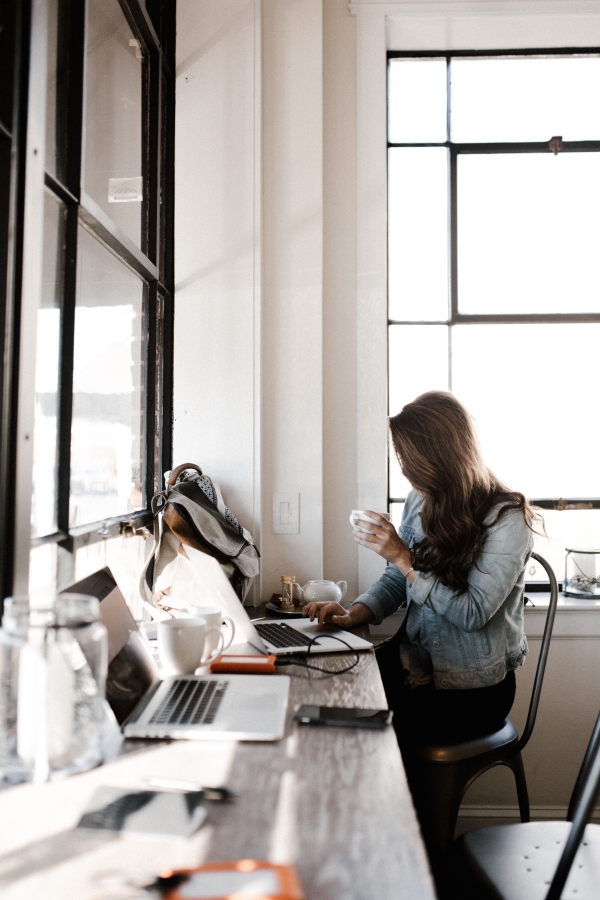 If I had to describe my summer so far in one word it would be whirlwind. Life has sped up around these parts the last few months and I'm doing my best to hold on and enjoy the ride.
I thought it would be fun to do a little life updates post today. Very blogging circa 2011. 😉 Catch up on what I'm up to and tell me what's happening in your neck of the woods!
Life Updates
This summer I'm participating in a program called ExO at work. It's a really cool program based on the book Exponential Organizations. Essentially I'm pulled from my day job for 12 weeks and put on a startup team that's tasked with disrupting our industry and solving for consumer pain points in a very large way. I'm five weeks in, and to say it has consumed my life is a huge understatement. I'm learning so much, especially about new technologies and concepts like blockchain, SSI, mixed reality, quantum computing, and artificial intelligence. Technology is blowing my mind. It's crazy to know society is on the precipice of very cool, very terrifying breakthroughs. I'm learning so much I feel like my brain is bleeding when I go to bed each night. They say what doesn't challenge you doesn't change you, right? I fly out to Jersey tonight for the first round of idea pitches to the SOC and am starting to get really nervous. Wish me luck!
The day I found out I got picked for an ExO team at work is also the day our house fell through. I was absolutely crushed. After two years of looking, it felt like we had found "the one." We were in the midst of packing up our things into boxes and I was already ordering lawn furniture for our new deck. It sucks when life throws you a curveball but all you can do is roll with it. One day, we will find our house!
After a year of braces, the end is in sight! I have jaw surgery scheduled for late August, just a few weeks after ExO wraps up. I'll be down for the count for two weeks and then on a smoothie and juice diet for a good two to four months. I'm terrified of the surgery but know it will be worth it in the end.
Josh is on summer break and in the midst of applying for tenure! It is crazy how fast five years have flown. One of the ways he unwinds during the stressful (and long!) application process is by cooking. Please pray I don't gain 500 pounds from all the delicious breads, pastas, lasagnas, and pizzas he has started cooking on a routine basis!
Questions of the Day: What are you up to this summer? Any big and exciting changes on the horizon?