I hope everyone is having a wonderful start to their Monday! This weekend was a busy one for me. Friday after work I headed to State College to meet up with Josh and friends from his program who were all getting together to celebrate Daniel proposing his thesis.
We went to Ottos, where I went last week to meet with our wedding photographer. They have some amazing food. Josh got the walnut burger loaded with cheese and onions and I was having serious plate envy. It was such a good burger!
I got the veggie panini with a mountain of sweet potato fries and it was so good.They dust their sweet potato fries with cinnamon sugar and it makes them so delicious.
Stephanie made blueberry cupcakes for Daniel and he was so sweet and shared them all with us. Ohmygoodness they were amazing!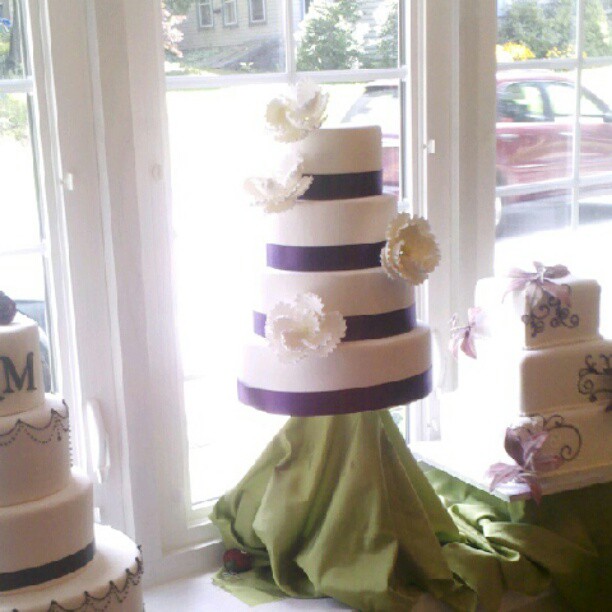 Speaking of cake, the next day Josh and I woke up and headed over to Lemont for a cake tasting. It was so much fun, the cake was delicious, and we now are pretty confident on our flavors. We are in love with the style we are having the cake done in and now know the size we want. To feed all of our guests we will need a four tier cake like this. I love the shape and size and how full and beautiful it looks. Now to just envision it all made up like how we want it!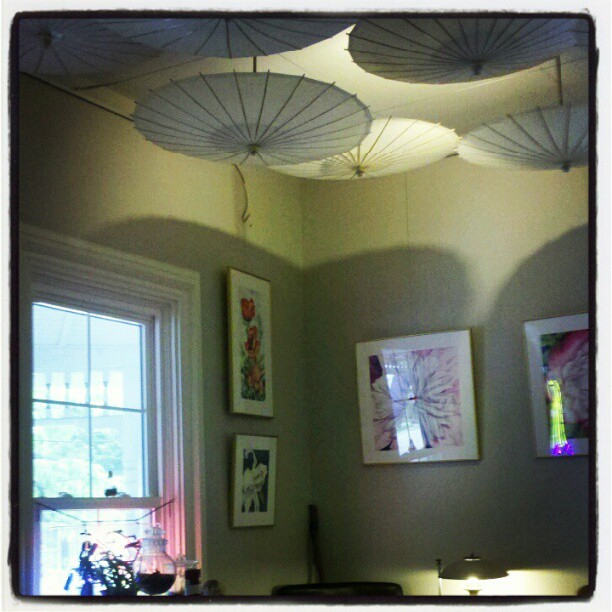 To celebrate a successful cake tasting Josh and I headed over to Cafe Lemont for lunch. It was the cutest cafe, with so much style and whimsy.
Josh got the vegetarian chili which was amazing.
Along with a bagel and homemade hummus. It was so good.
I got the curried egg salad sandwich and it was delicious. I was intrigued as soon as I saw it on the menu but wasn't sure what it would taste like. The waitress was so nice and let me sample it beforehand and I loved it. It's so cool how one simple ingredient can completely change the taste of a traditional dish.
Josh also got a big mug of their tea and it was great. He was really sweet to let me share! 🙂
Sunday was a hang around the house and work on projects day. While Josh was working on his dissertation I headed over to TJMaxx to try and find an engagement shoot dress. I'm happy to say it was a huge success. We're getting our photos done on Thursday and I'm so excited. For lunch I swung by Pizza Heaven and picked up a large pie for us. It's thin crust pizza with parm crust and margarita sauce with one half having basil, feta, and garlic on it while the other has green peppers, onions, and gouda. It was so freaking good. This is the second time Josh and I have been to Pizza Heaven and it is quickly becoming one of my favorite State College pizza places.
The rest of the night was spent relaxing and cuddling up and watching episodes of the craziest Holmes Inspection. Josh and I both love HGTV and I feel like we learned so much from watching the show about what not to do when buying a home!
Question of the Day: What was a highlight from your weekend?