These BBQ chicken sliders are the perfect game day recipe. Pulled chicken is easy to make in the Instant Pot and tastes great with a carrot slaw and pretzel buns.
Instant Pot BBQ Chicken Sliders
We are deep in the middle of college football season and it is such a fun time to be in Nebraska. Even though this is a rebuilding year for the Huskers, Nebraska has so much pride in Husker football. I have been learning a ton about the sport and am having so much fun watching the games and cheering on the Huskers.
One of the things that makes football games so fun is all the good food. I love having some yummy snacks to munch on while we watch the game. These BBQ chicken sliders are a true fan favorite. They're so easy to make thanks to my handy dandy Instant Pot. You just set it and forget it and have a delicious meal in no time.
We picked up all the slider ingredients at Family Fare. Everything tastes better when it's on a pretzel bun, and a tangy slaw adds a fun kick to the BBQ chicken.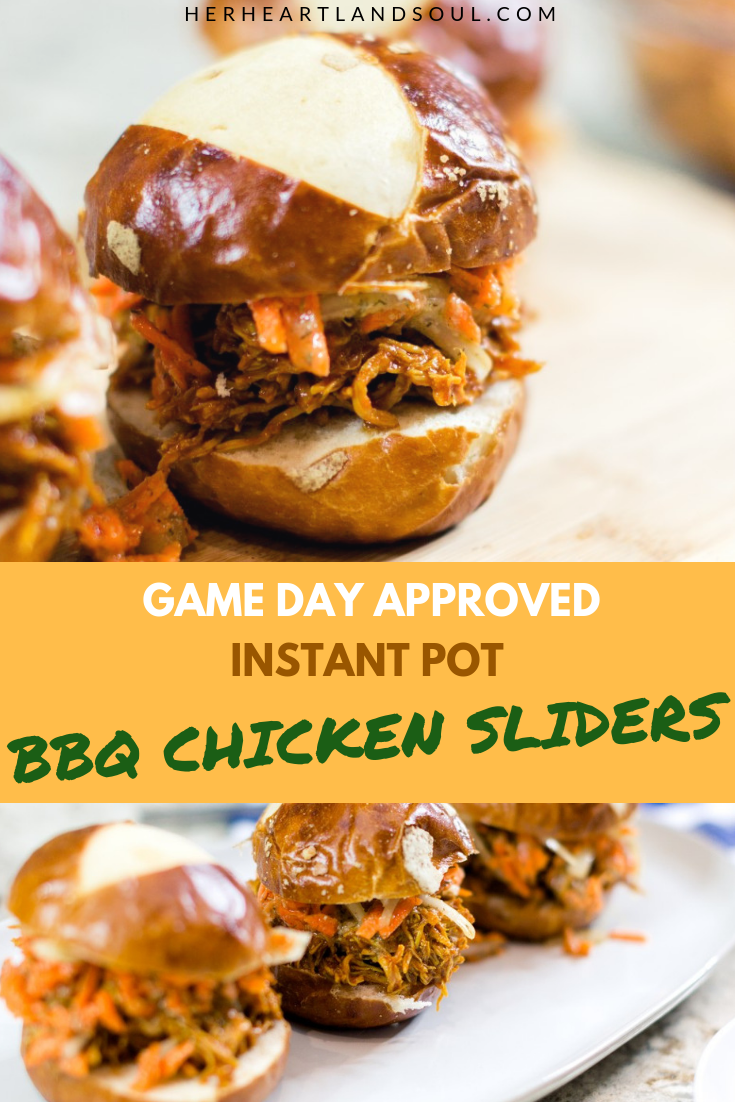 Pin me!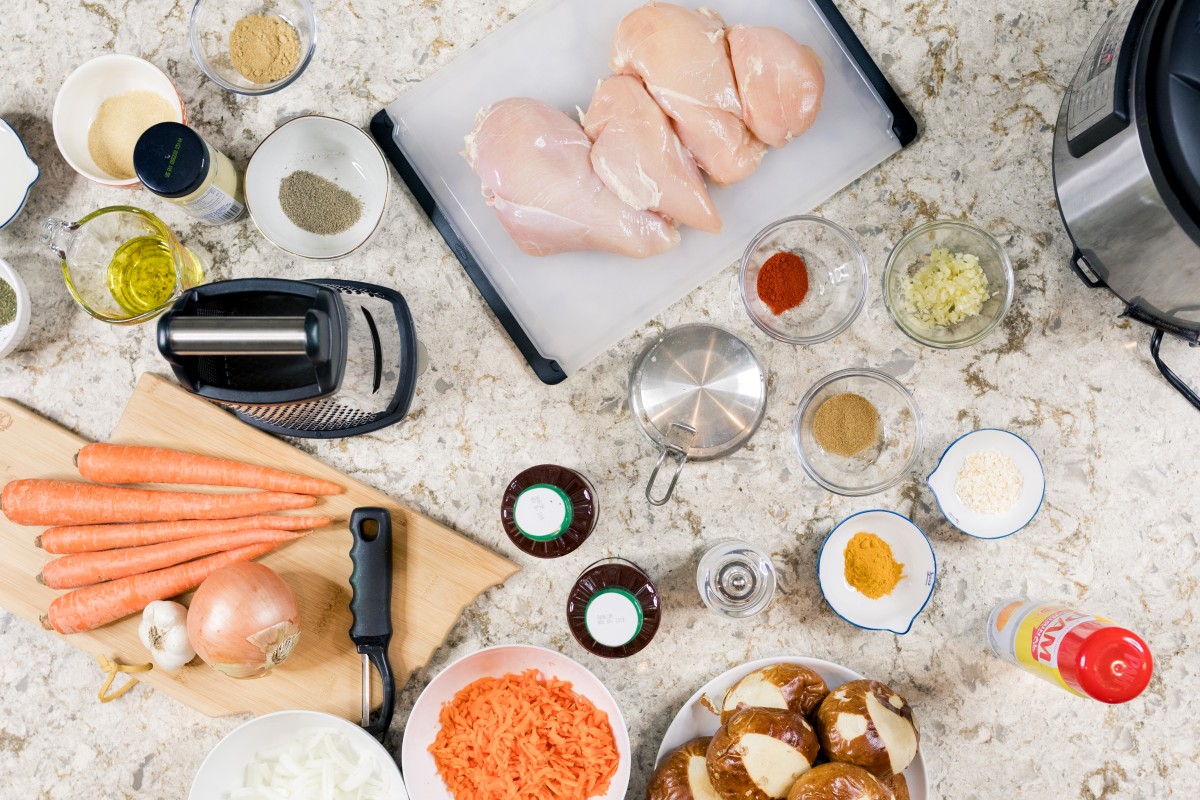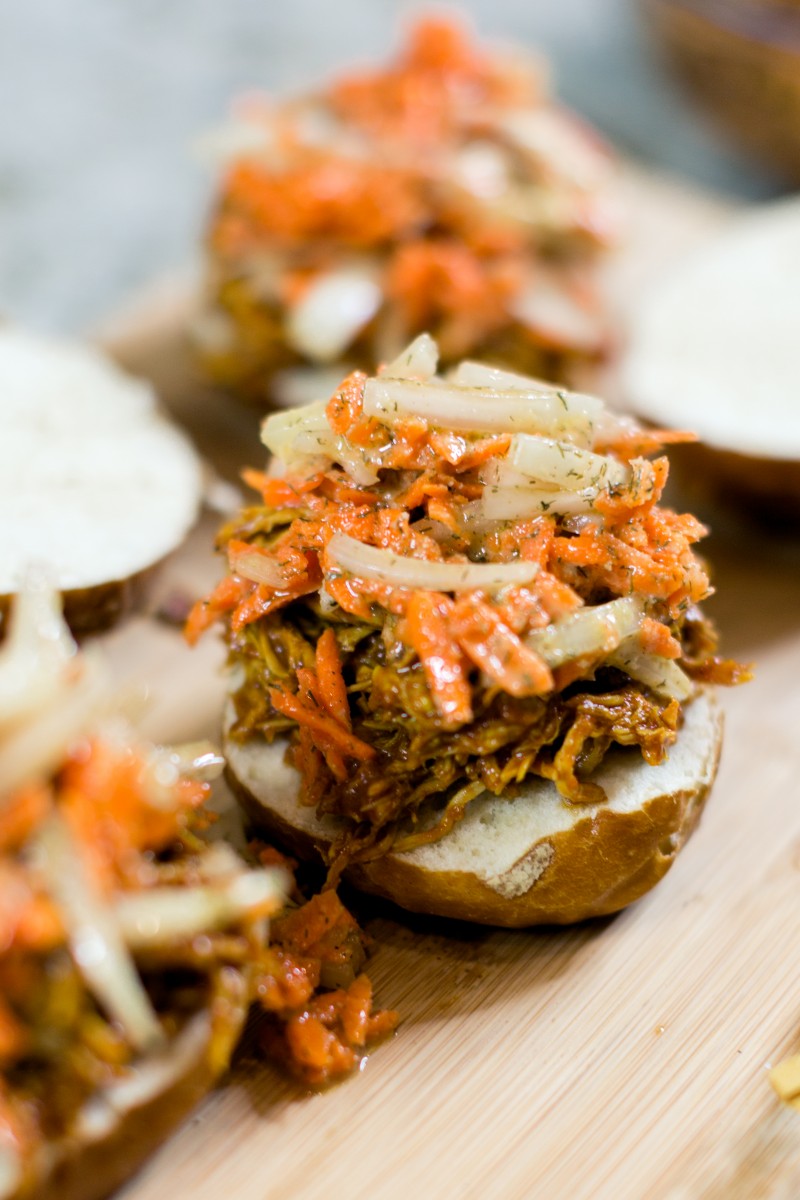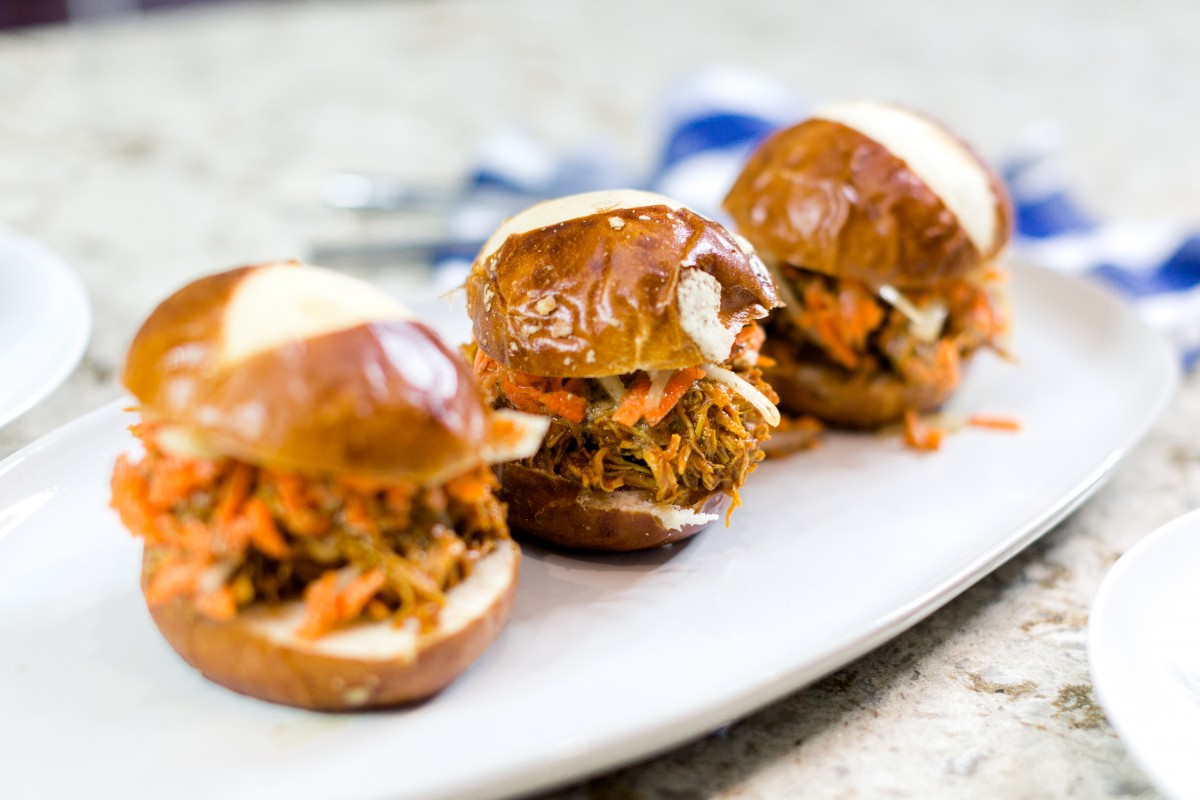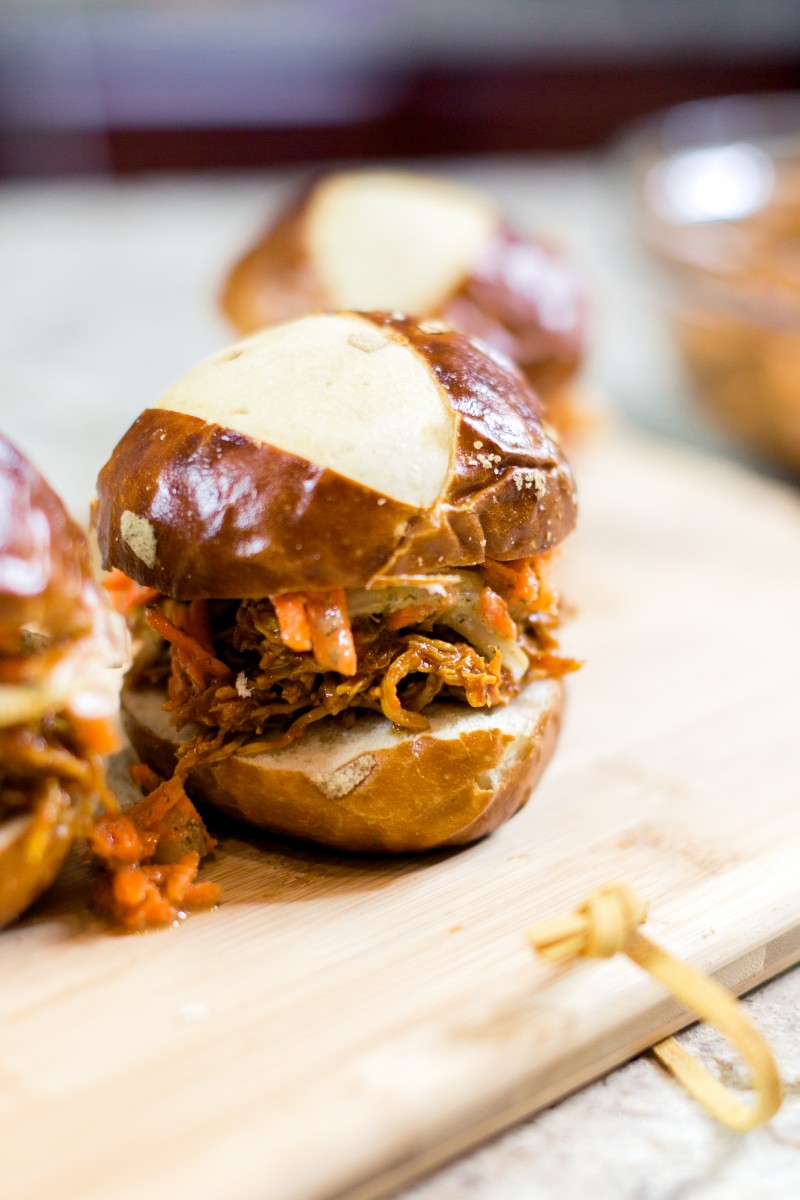 Game Day BBQ Chicken Sliders Recipe
Pulled Chicken Ingredients
2lb boneless chicken breasts
2 Cups Barbecue sauce
2 Tbsp water
4 cloves garlic, fined minced
1 Tsp dehydrated onion
2 Tsp turmeric
1 Tsp cumin
1 Tsp smoked paprika
Salt and pepper, to taste
Nonstick cooking spray
8 Pretzel slider buns
Carrot Slaw Ingredients
1 lb carrots
1 medium sweet onion, finely chopped
2 Tbsp Dijon mustard
2 Tsp granulated garlic
2 Tsp dried dill
1 Tsp dried ginger
½ Tsp salt
1 Tsp black pepper
1/4 Cup olive oil
1/2 Cup white wine vinegar
Carrot Slaw Directions
Shred carrots using a box grater, add to a large bowl
Finely chop the onion, add to the bowl with the carrots
Add the dried seasonings and Dijon mustard
Add the olive oil and vinegar and toss to combine
Let sit at least 30 minutes before serving
Pulled Chicken Directions
Finely mince the garlic
Rub the inside of the Instant Pot with vegetable oil
Add the chicken breasts to the Instant Pot
Add the minced garlic and dried spices, still thoroughly to combine everything
Mix 1 cup of barbecue sauce with the water and add to the pot
Seal the Instant Pot, set to high pressure, and set the timer for 15minutes
When time is up, let the pressure naturally release completely (about 10 minutes)
Open the Instant Pot and, using two forks, gently shred the chicken
Add the remaining cup of barbecue sauce and stir to combine
With the lid open, set the Instant pot to sauté
Cook, stirring frequently, until the barbecue sauce has thickened and reduced slightly (about 5 minutes)
Serve on pretzel sliders and top with carrot slaw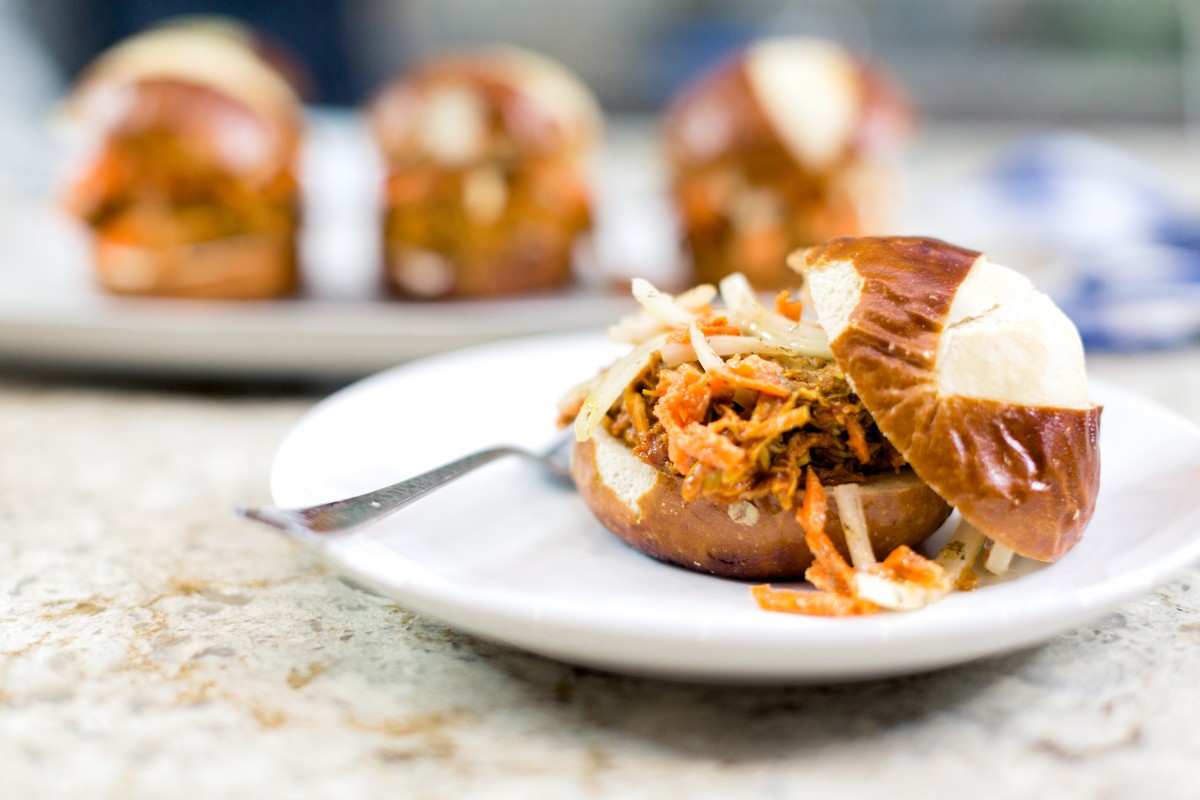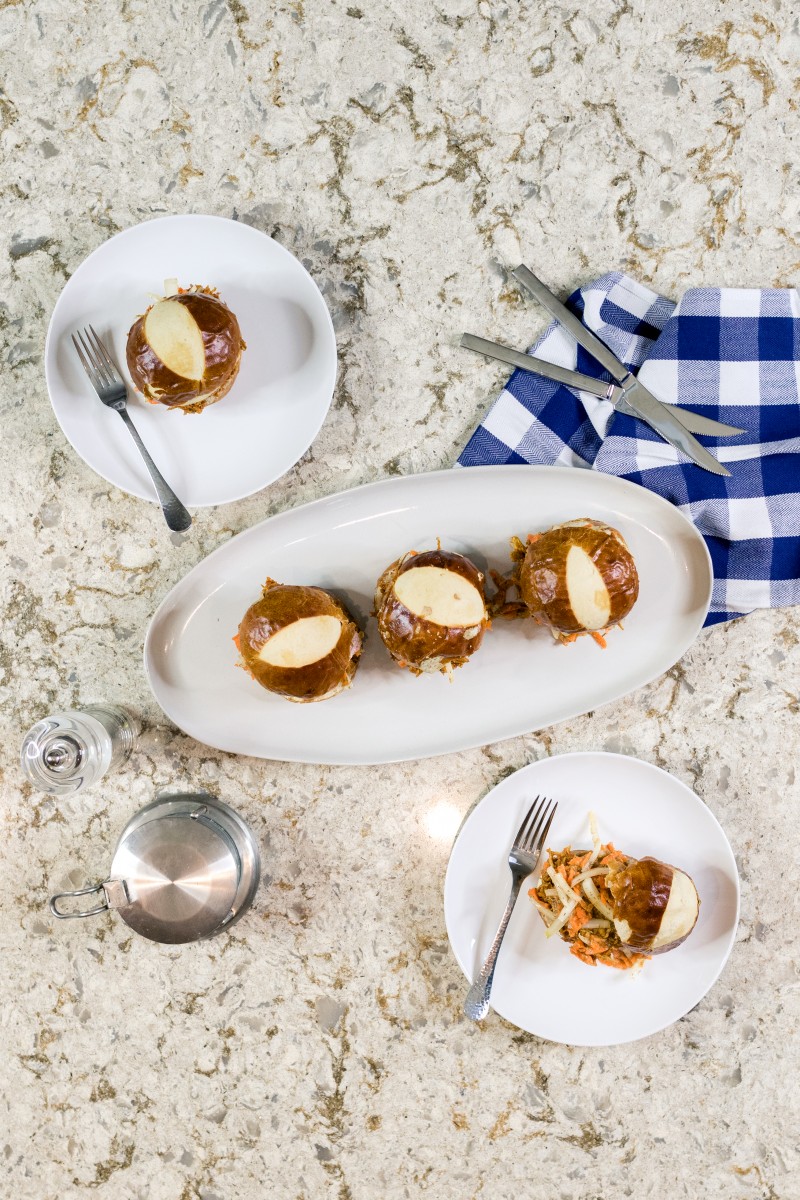 A big thanks to Ashley for the fabulous photos and video in this post!
Questions of the Day: Are you a football fan? Do you host game day parties at your house? Are you an Instant Pot fan? 
Thanks to Family Fare for sponsoring this post!