Josh and I are almost two months into homeownership. We are generally loving it, but oh wow is it so much work. We've had some awesome highs (moving in and celebrating our first Christmas here) and already some lows (discovering mice in the basement and going through 300 million leaf bags thanks to trees with literally all the leaves – thankfully we've survived both).
One of the first things we're tackling in our new home is some of the comestic chanes. We moved into a house with brown ceilings and a living room with glitter walls. Getting things a little more neutral, and changing the color scheme from browns and tans to greys and whites was our first priority.
Whitewashing a fireplace is a surpringly easy DIY project. In just a few hours, and under $50 you can totally transform your fireplace brick from  blah to crisp and clean.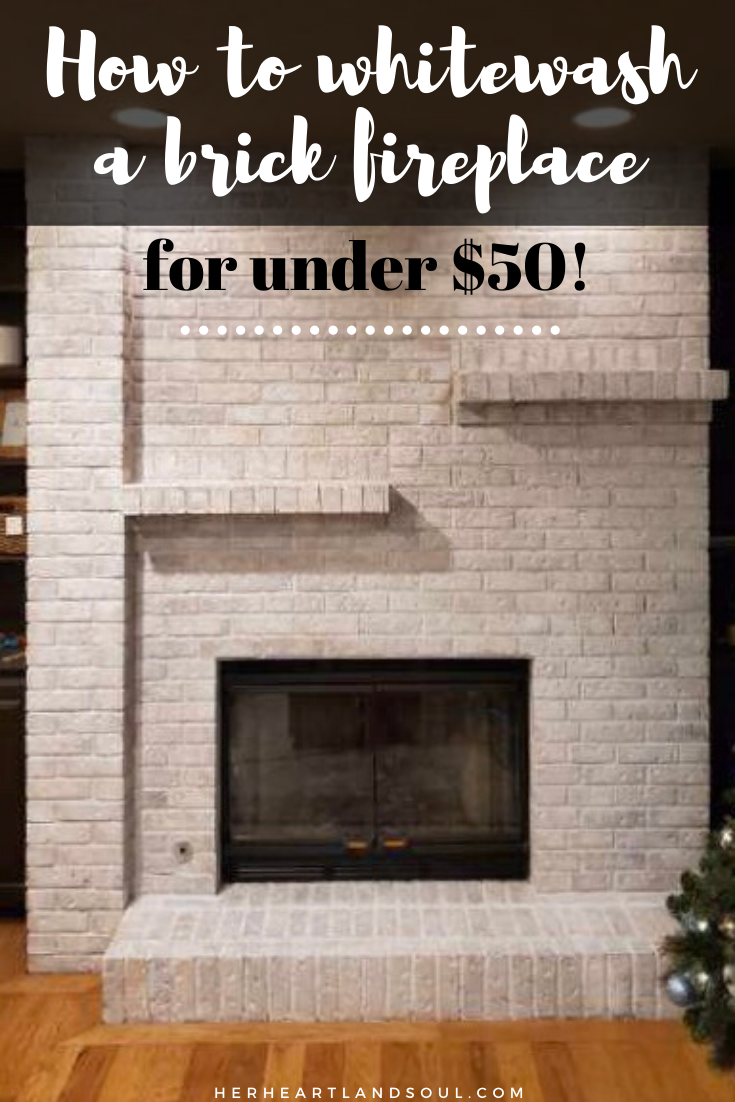 Pin me!
How to whitewash a brick fireplace for under $50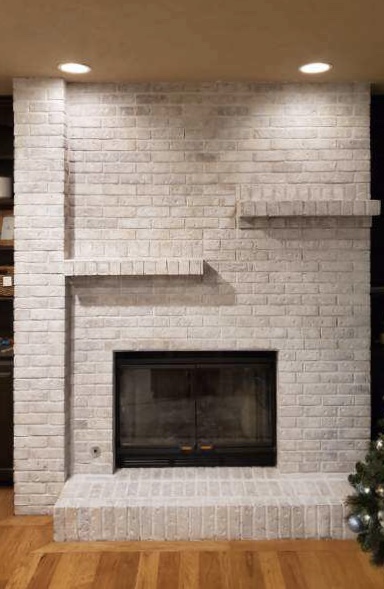 Whitewashing a brick fireplace is quick and easy to do! In just a few hours (and less than $50!) you can completely transform your space with this fun home DIY.
Total Time
3 hours
5 minutes
Tools
Paintbrush
Rag
Paint bucket
Instructions
Wipe down the fireplace with a rag to remove any dust
Pour paint into a bucket and mix with equal parts water (more water if you want a more sheer look, less water if you want an opaque look)
Brush paint onto the surface of the brick
Wipe the painted brick with a rag to smudge the paint for a softened "whitewashed" look
Recommended Products
As an Amazon Associate and member of other affiliate programs, I earn from qualifying purchases.
What the fireplace looked like when we started. It had so much potential but definitely needed some love.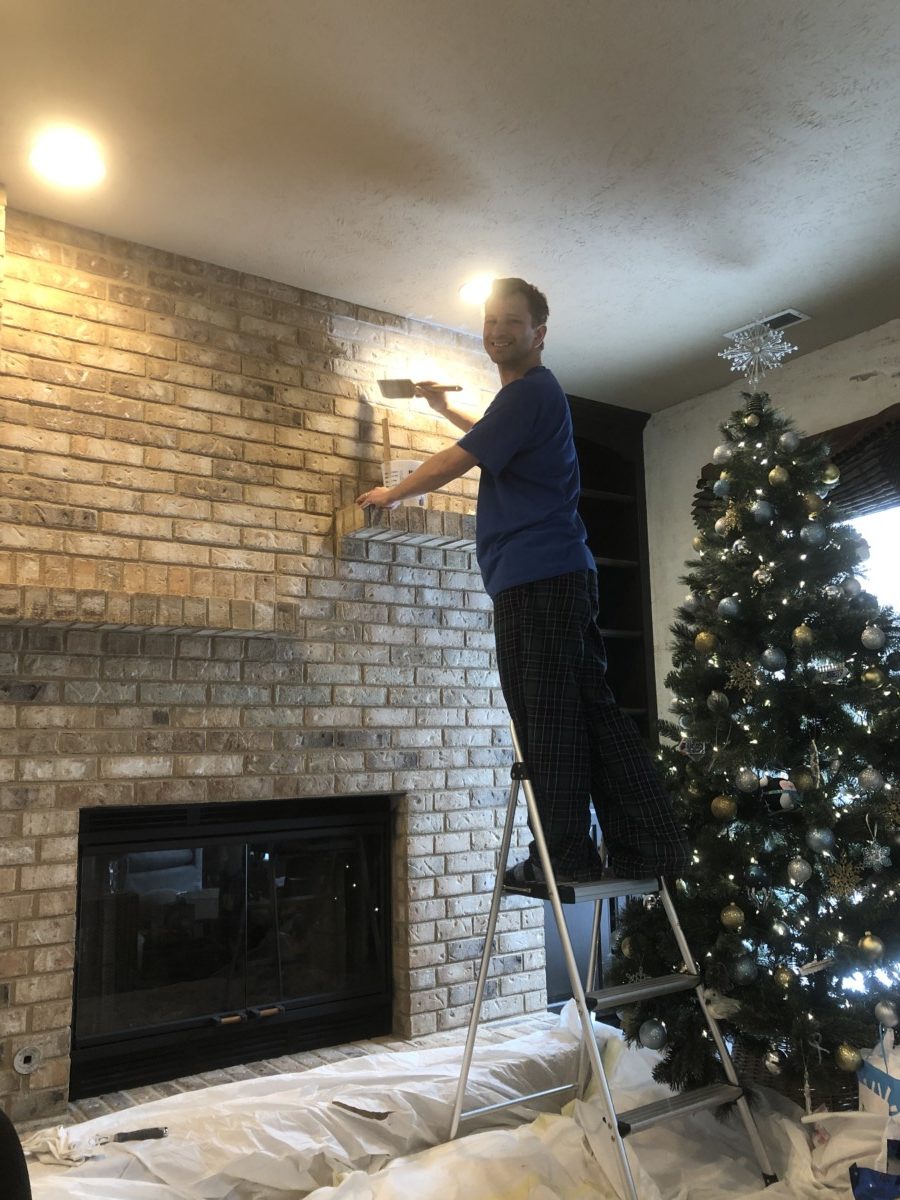 Josh painting the top of the fireplace. We went with a paint specifically for whitewashing fireplaces. You just add equal parts water and get painting. This made whitewashing the fireplace super easy. As did investing in a good paint brush. Seriously, don't skimp on paint brushes!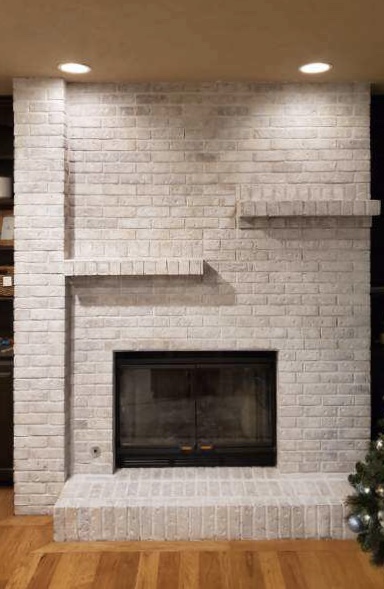 What the fireplace looked like when we were done!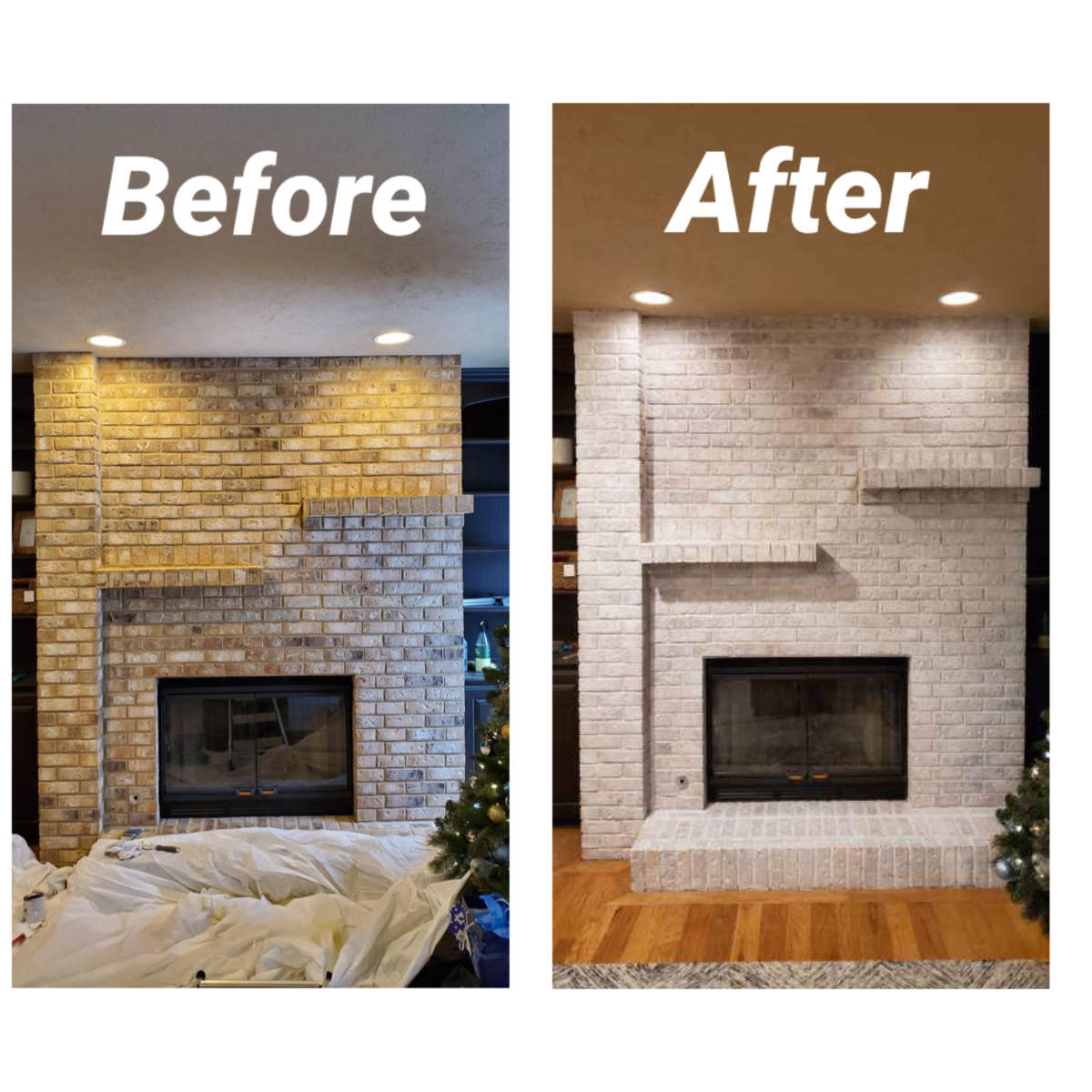 It's truly a night and day difference! Since we finished this we've also had the ceilings, cabinets and walls painted. I can't wait to show you guys an entire room before and after! That's coming soon!
Questions of the Day: Do you like the whitewash fireplace look? Do you do a lot of DIY projects?