When Josh and I bought our house in November, we never imagined that four months after moving in we'd be experiencing a pandemic. (I mean, who would have?!) We unpacked boxes over the holidays and immediately got to work making over some of the rooms that would be our most lived in. We really wanted our house to feel like it reflected us and our taste. We never envisioned at the time that we'd be spending literally all day, every day living in those rooms now.
Big lesson learned: a well-designed room is one you love to live in. I am so glad that we dove into renovations like we did. Our sunroom faces south and gets some of the best light in the house. When we moved in, this room felt blah, odd-shaped, and rather unusable. (It also had brown ceilings.) It's amazing what some fresh paint, quality décor, and a few live plants can do. It has quickly become our favorite room in the house and is now where I comfortably burrow to work from home each day.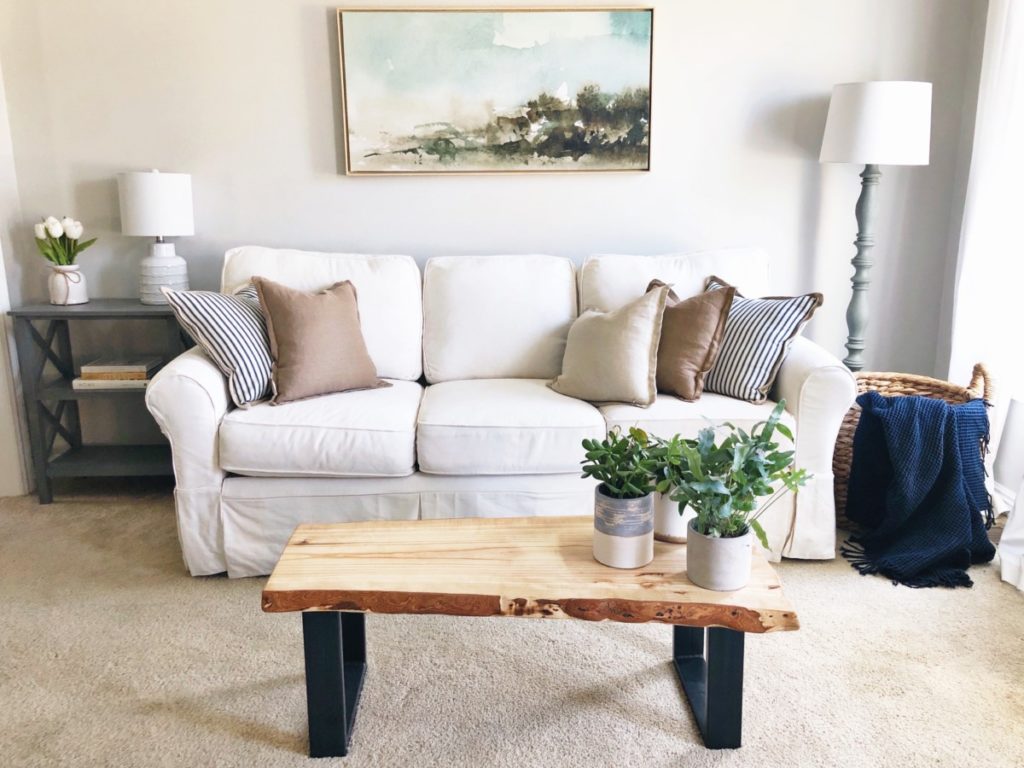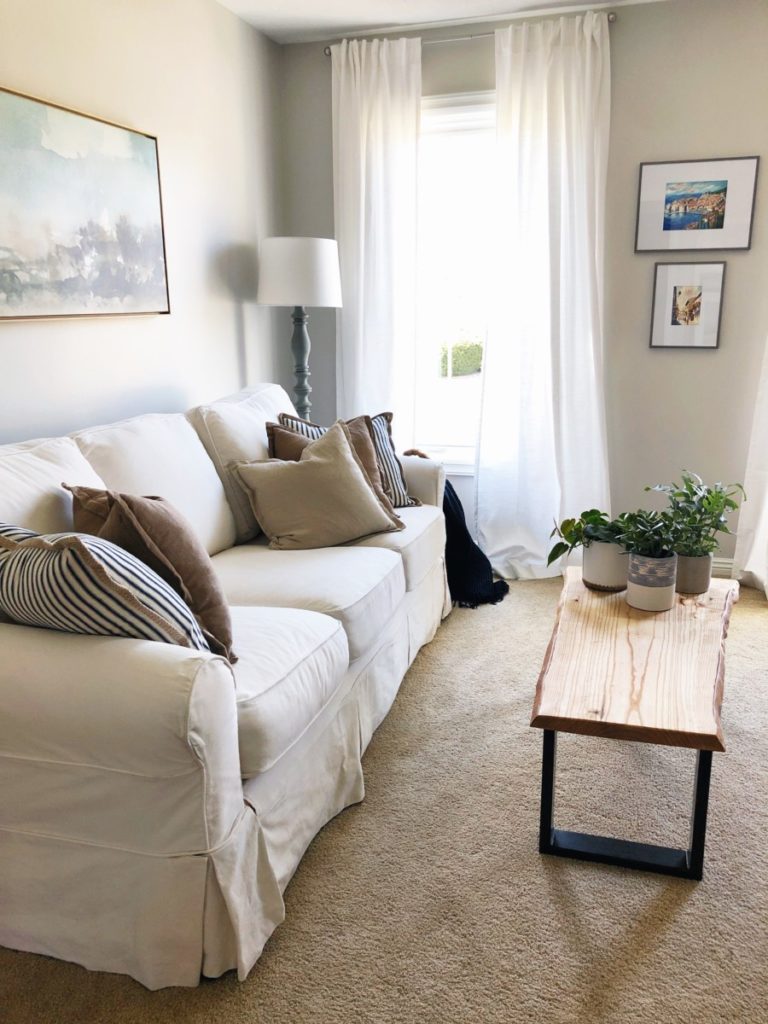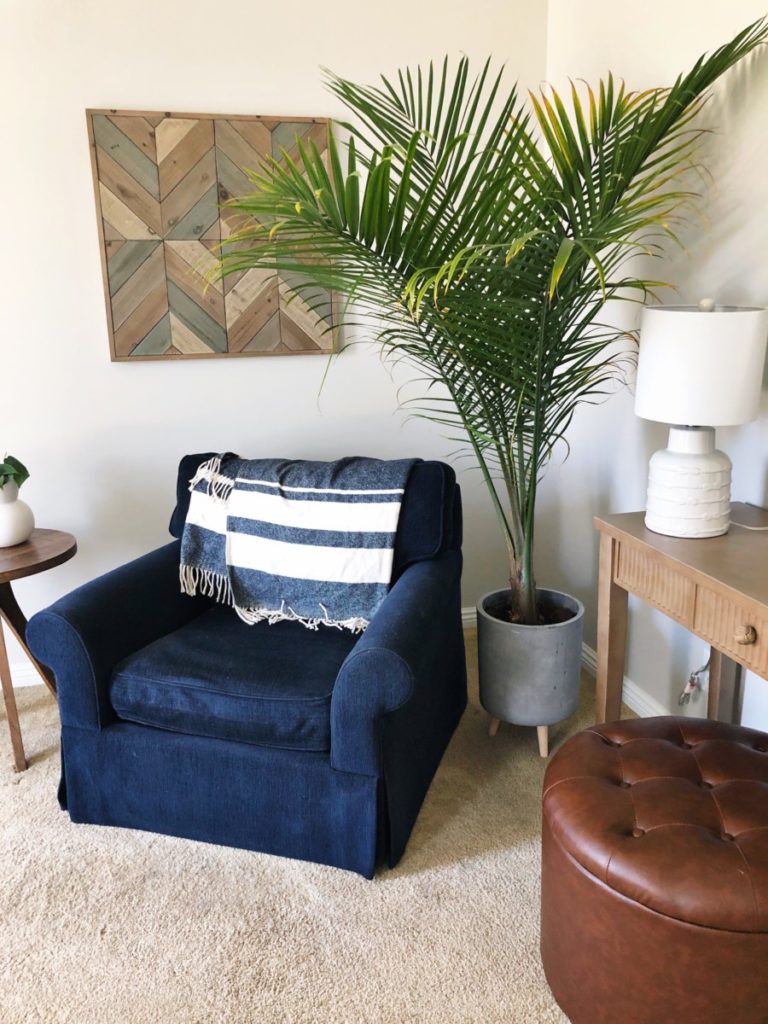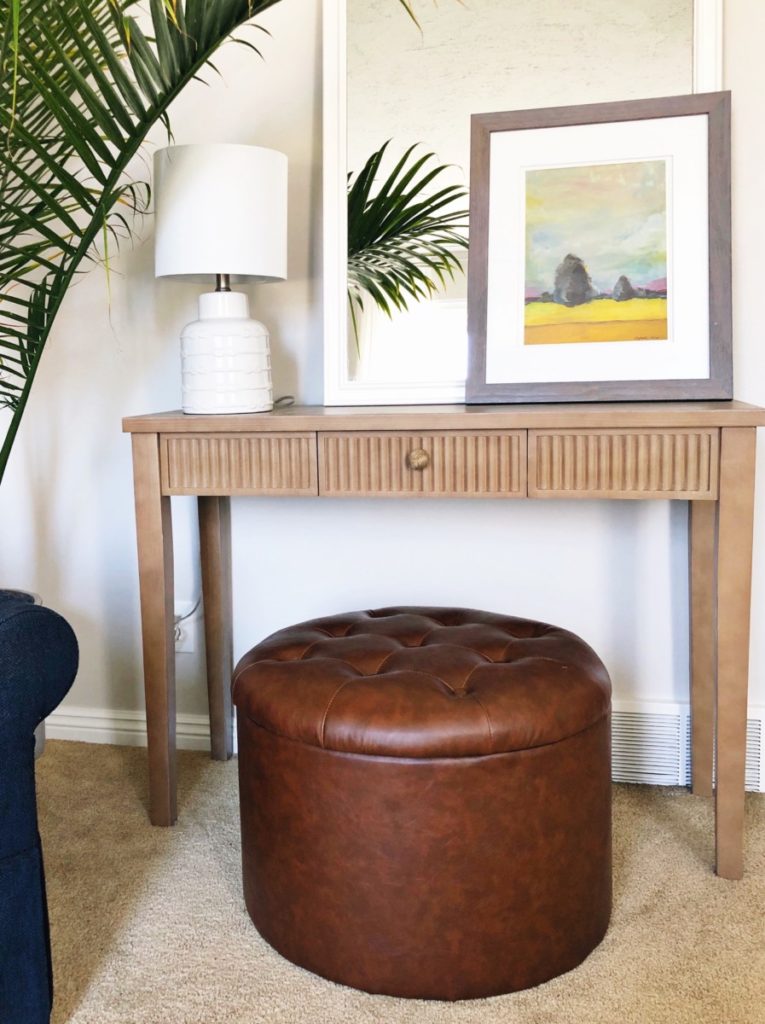 It's also the room where I partnered with Urban Bark to commission a custom coffee table. We connected about this partnership long before the world pandemic was even a part of my daily vocabulary. As a new homeowner, I wanted to highlight local Omaha makers that produce high quality goods that you'll want to invest in for your home. Now more than ever, supporting the artists and makers in our community is so important.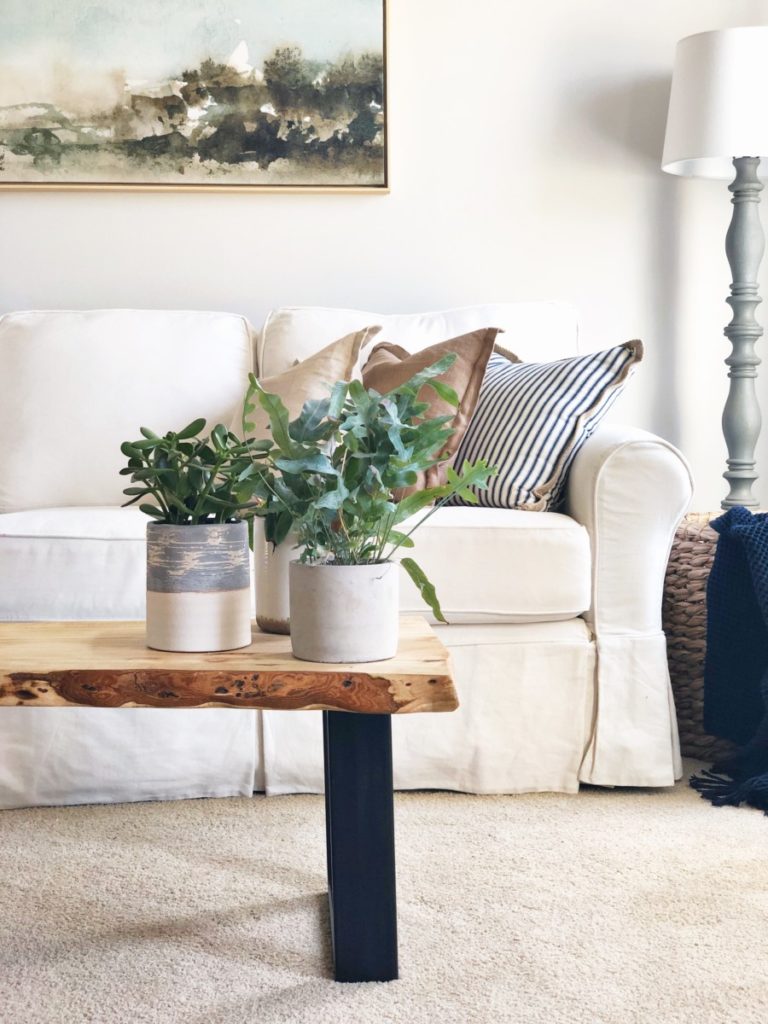 Urban Bark makes true works of art. Their slogan is where functionality meets exquisite beauty and it could not be more true. Corey Kinnan is the woodworker and owner behind Urban Bark and he is so passionate about his craft. He grew up on a farm working with his hands and learned woodworking from his grandpa. It was from him that Corey learned the value of quality, the benefits of working with local materials, and how important it is to not cut corners.
While Corey has been woodworking for fun his whole life, he decided to take his business full-time in 2017, when this hobby and small side-business for friends started receiving large corporate commissions. Today, Corey makes everything from cutting boards to tables, desks, coffee tables, and countertops. It's all custom and he works with his clients every step of the way. He sources all his hardwoods from right here in the Omaha metro area (and partners with a local sawmill and a steel fabricator). He primarily uses walnut, maple, and ash woods as those are most common in Omaha and give a nice spectrum of color options, but he's also able to source elm, sycamore, cedar, and oak.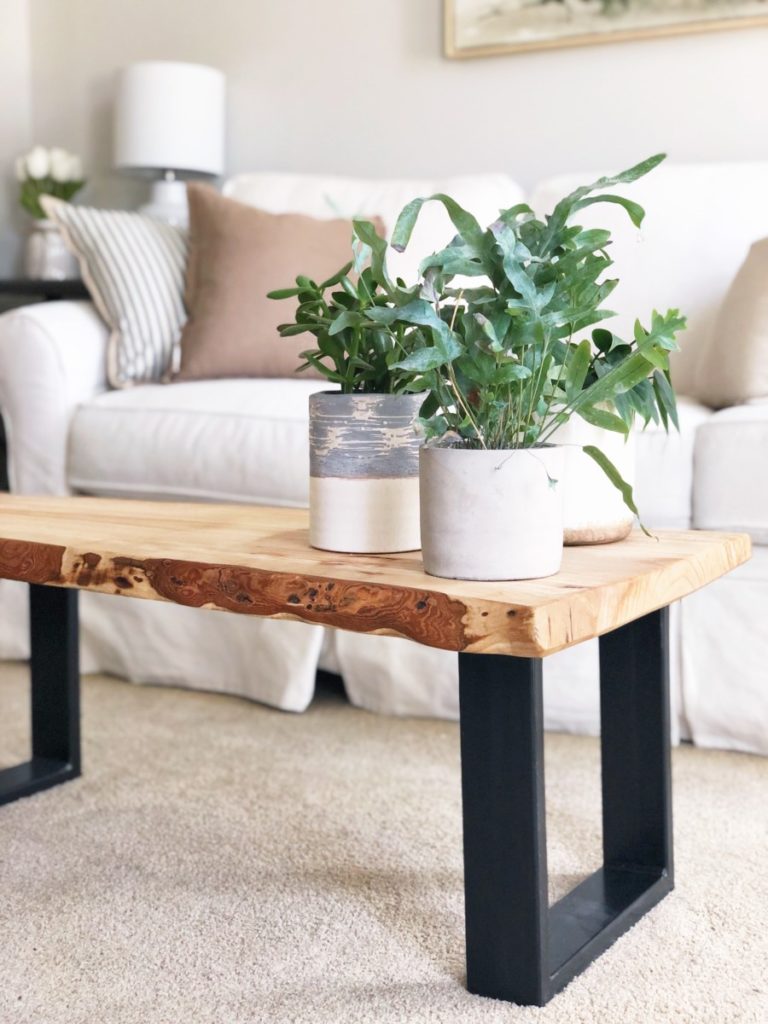 Corey's goal with the pieces he builds is to create heirloom quality pieces that people will cherish for generations. He works with you on every little detail of your piece and truly thinks of everything. One really sweet touch he offers is the ability to burn notes into pieces in a loved one's handwriting. (All by hand! He has videos of him doing it on his YouTube.) Imagine getting a cutting board as a wedding present from your grandparents with a note for the newlyweds in their handwriting. I personally wish I had something like that from my grandparents.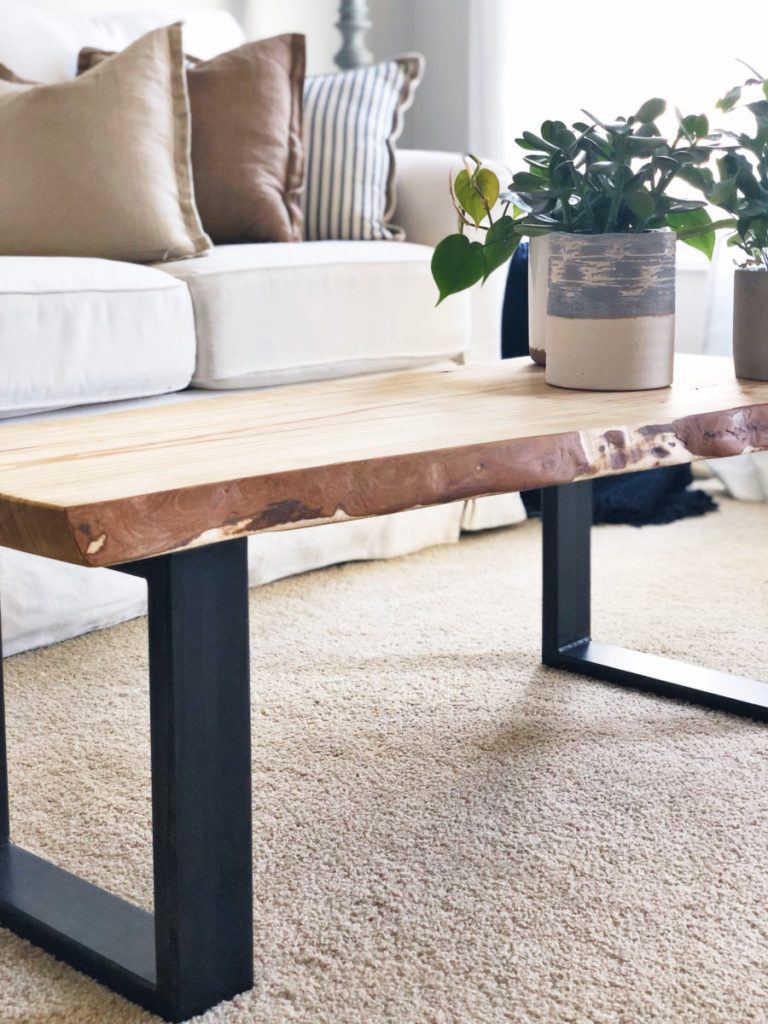 Working with Corey on this gorgeous table was a breeze. I have never commissioned a piece before and he made it so easy. I sent him pictures of the room, measurements of the space, and some examples of tables I liked. Immediately he started sending me pictures of various wood options, design ideas, and price points. His skill is truly amazing and I so appreciated his help with landing on a final design as I am not someone who is able to visual designs from thin-air. His prices are also really reasonable. While he's not going to be able to compete with discount warehouses, you can get a custom made piece for the same price as a piece of pre-fab furniture from a furniture store. And even better, you're supporting a local business at the same time. That really blew me away to learn.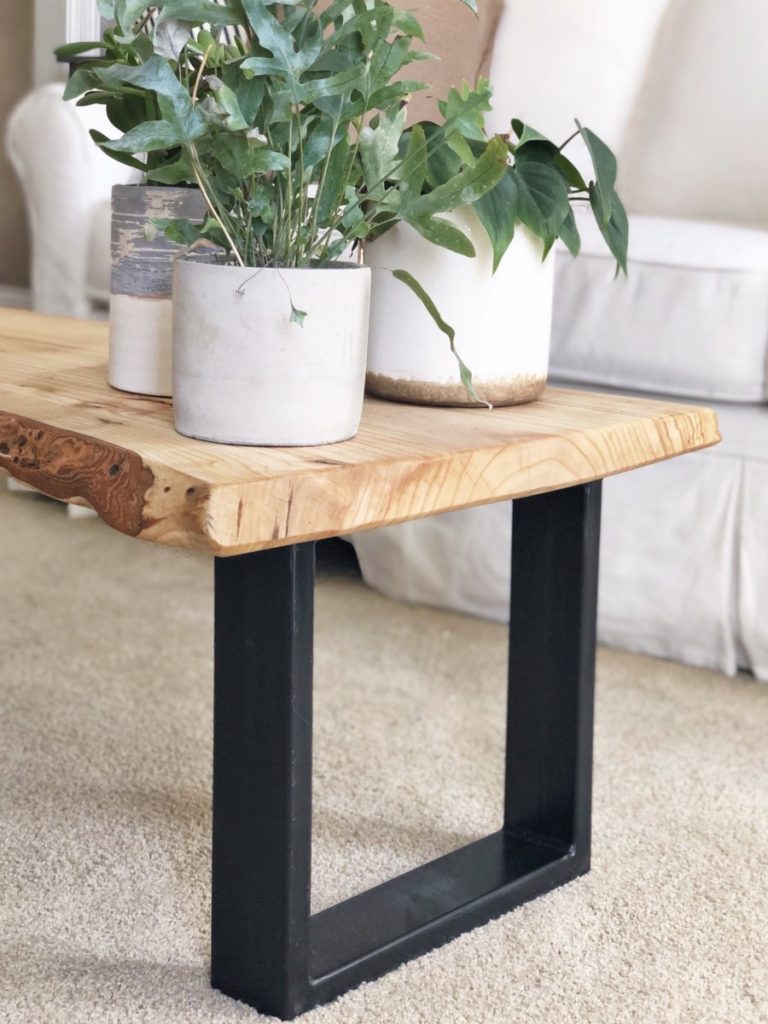 My very favorite thing about working with Corey is how much he lives and breathes his heartland pride, commitment to local, and belief in quality craftsmanship. Absolutely every supplier in his business (even his coffee supplier!) is local. And absolutely every piece is completely done by hand. His commitment to exquisite beauty that is also functional extends to details like making sure his cutting boards are food safe and that his tables have adjustable feet so you can account for uneven floorboards. His pieces are not the kind of thing that you can go pick out premade at a store. They're pieces made uniquely for you that you'll love forever and point out to everyone who visits.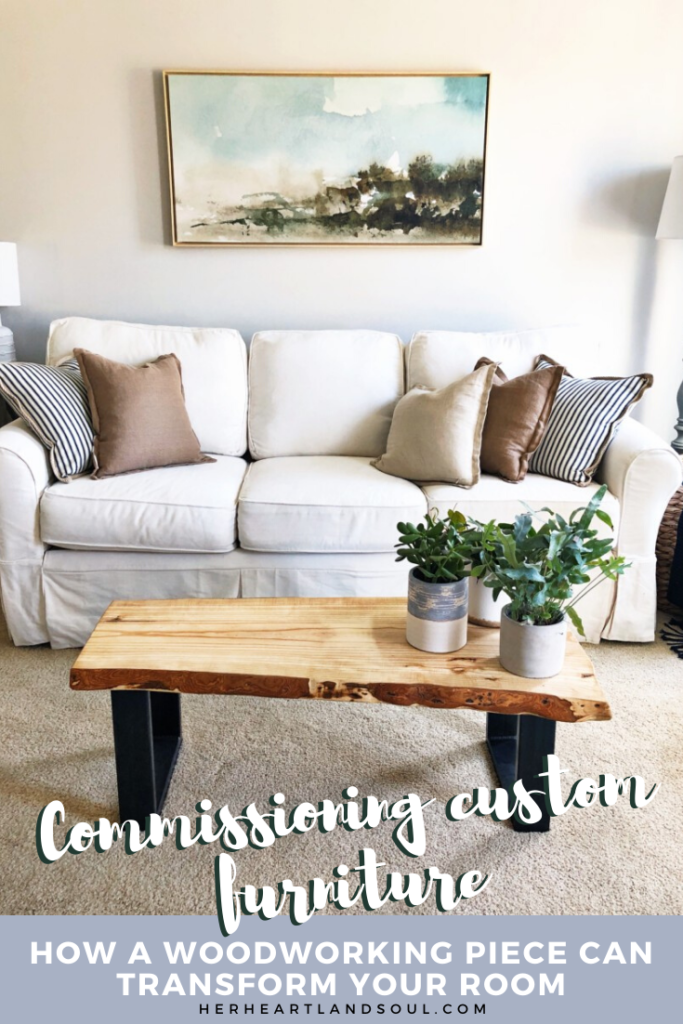 We have never spent more time in our houses than we are now If you're using this time to make your house feel more like a home and tackle the design projects you've been putting off, I highly recommend checking out Urban Bark and emailing Corey about your custom woodworking needs. He's also on Instagram and Facebook. Thanks to the power of the internet, everything from order to delivery can be done in a social-distance approved manor.
For those of you who love cutting boards as much as I do, you'll want to check out my Instagram this weekend. We've got a special giveaway for you guys!
Questions of the Day: Are you a fan of wood pieces? Have you ever commissioned a custom piece before? Are you working on house projects with the extra free time you have at home?