Between Hanukkah and Christmas we are in the thick of holiday celebrations over here. 'Tis the season to be jolly. And stuffed. And busy. And a bit overwhelmed. But most of all in love with the season and all the fun it brings.
Every year I love to put together gift guides to help you guys shop for your loved ones. You may have noticed I've been a little light on them this year and that is intentional. I am really working on giving meaningful gifts and prioritizing experiences over things.
It's so easy to get caught up in the "buy all the things!" mentality. While shopping is fun, it's easy to spend more than you intend and wind up with closets full of things you don't need. Josh and I have taken intentional gift giving to heart this year and are looking to give each other gifts we really want while keeping our long term savings goals and experiences > things mentality in mind.
So if you are looking for gift ideas for a special woman in your life, here are some of my very favorite picks. They are cozy, they are whimsical, they are indulgent, they are enriching, and they are special enough that they hopefully won't get discarded to the back of the closet come January.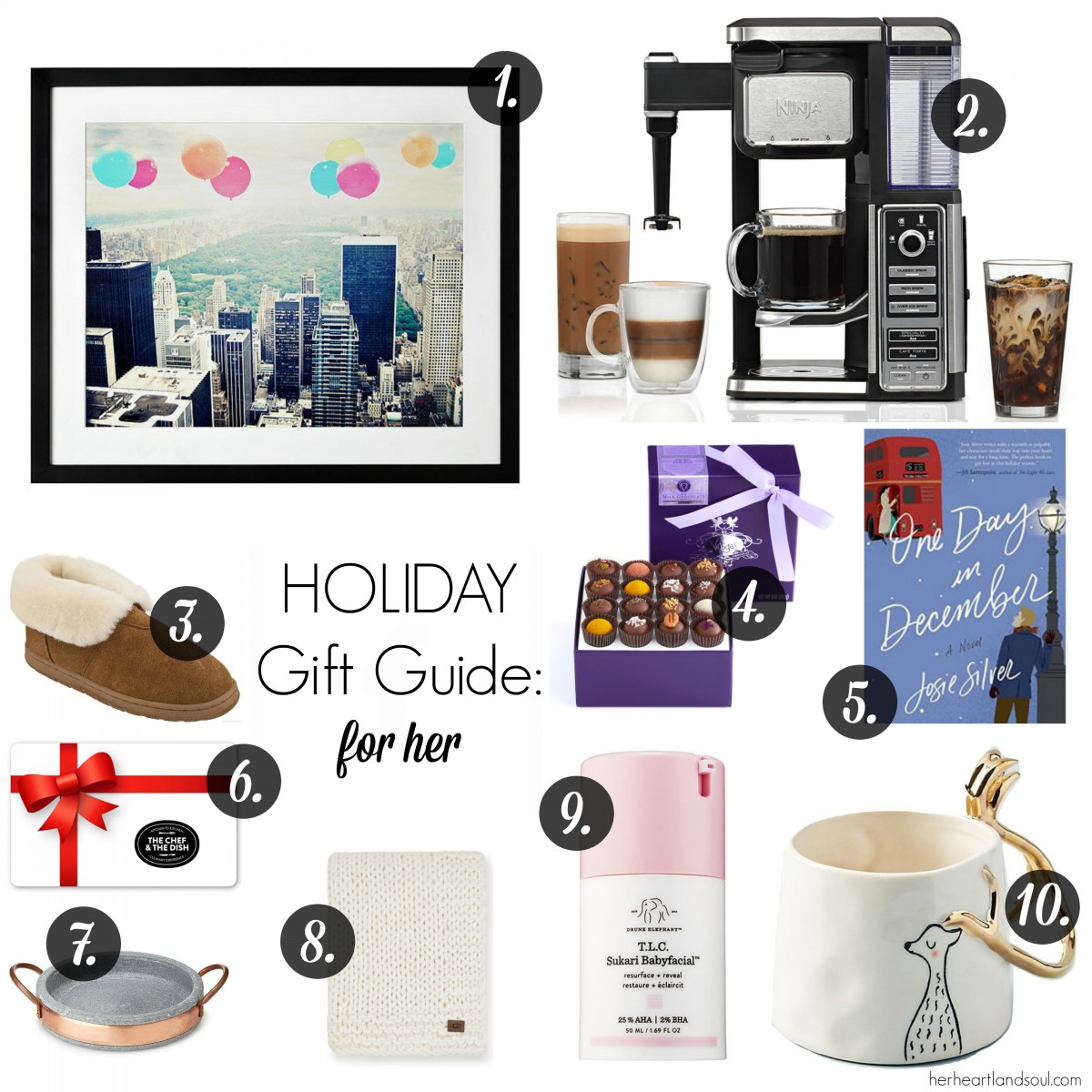 Holiday Gift Guide: For Her
Questions of the Day: Are you done with your holiday shopping? Which of these items do you love most?