This heirloom tomato and watermelon salad recipe is nutritious, delicious, and super quick to make! I hope it inspires you to sit down to dinner with your family and enjoy it together.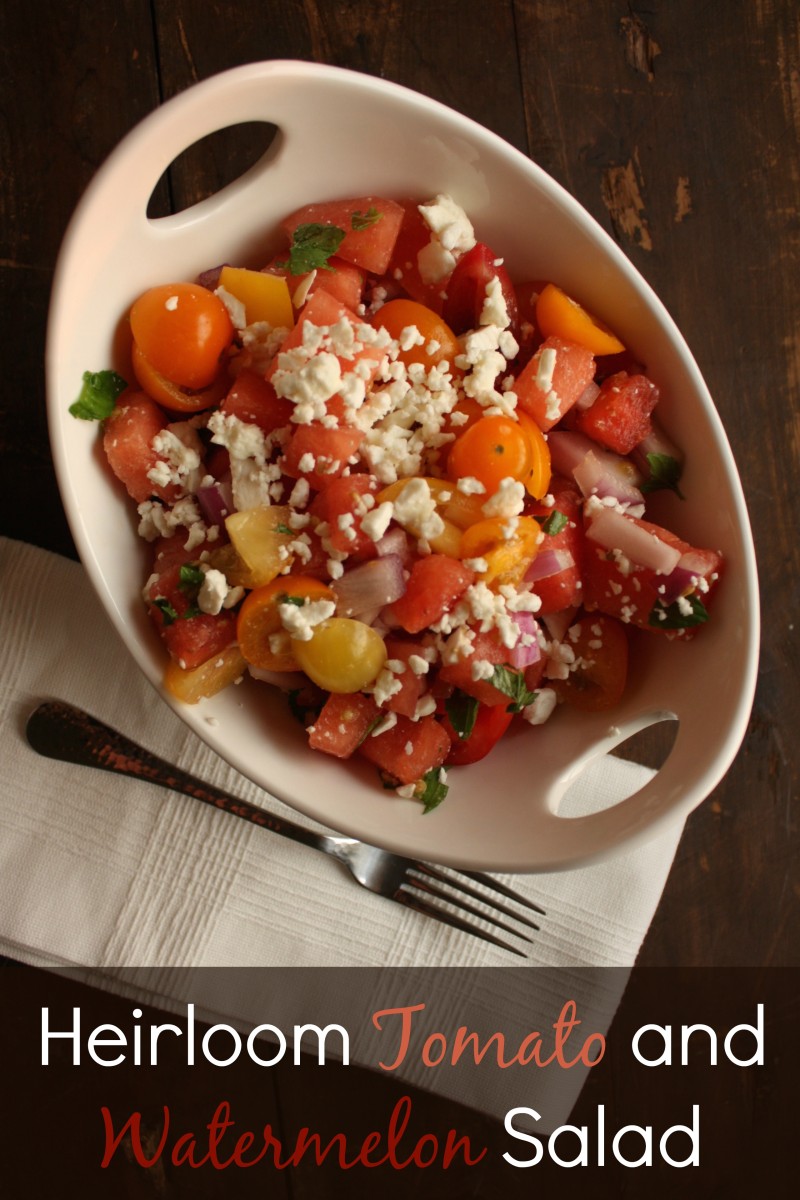 Having a job that is almost entirely online requires I'm on the computer a lot. Social media never sleeps and it can be hard to get myself to disconnect at the end of the day.  I absolutely love what I do but I never want Josh to feel like he's married to a wife who isn't present.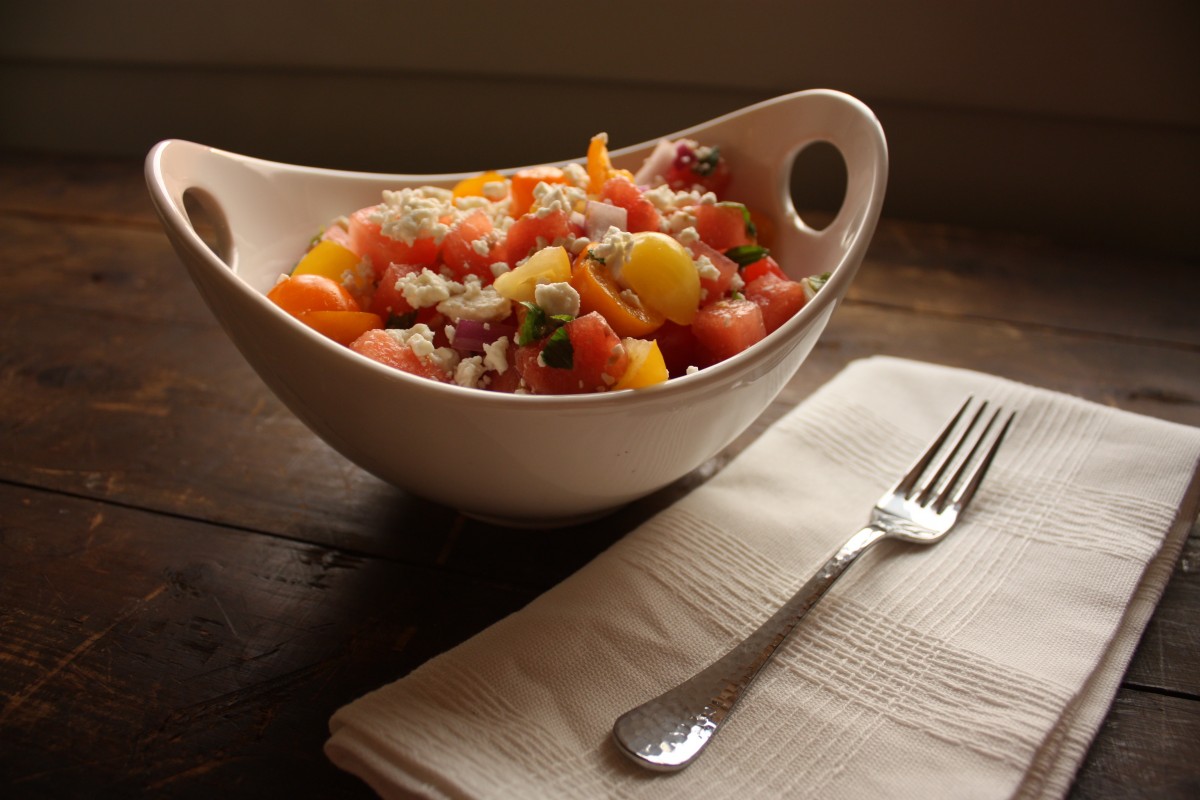 I'm definitely still a work in progress in this department but something that has been working for us is making dinnertime a nightly date. After snapping a quick photo of the food (like I said: work in progress), phones are off and it's just the two of us catching up on our day and connecting over food. I'm lucky Josh is just as obsessed with food as I am. 😉


When I heard about the Billion Dinners Challenge I immediately knew it was something I wanted to help spread the word about. Their goal is to track a billion family dinners using their app. In this digital age families need dinners together more than ever. Let's step away from the TV, put down our phones, and focus on reconnecting and being present while we enjoy time with our loved ones and savor good food.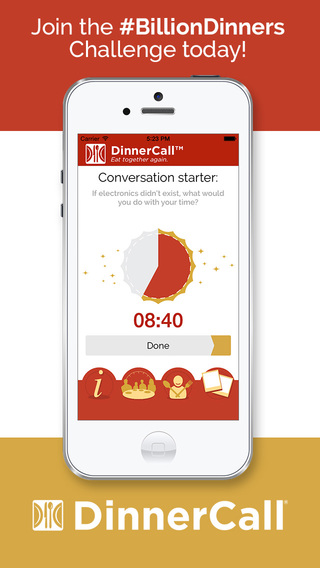 So how does it all work? Simply download the DinnerCall app on your iPhone or Android. (It's free!) Each time you're ready to sit down to dinner you track a meal by entering your goal for how long you want to spend at the dinner table, how many people are joining, and a quick picture of your food. DinnerCall will give you a prompt to discuss over dinner (they're surprisingly fun!) and at the end of the meal you log your time and can share it to Facebook and Twitter with the hashtag #BillionDinners to encourage your friends and family to do the same.
The Billion Dinners Challenge is a two week, ten meal challenge. In fourteen days can you sit down with your family to eat ten dinners together? I'm taking the challenge and would love if you would join me! Billion Dinners Challenge gave me a budget to pick a few winners who have been checking in their meals frequently with the #BillionDinners hashtag on Twitter and/or Facebook. Imagine winning a $20 Whole Foods gift card just for sitting down to dinner with your family!
If this challenge seems like one you want to be a part of I encourage you to download the free app and start logging your meals today. And if you're looking for a dinner recipe to make I encourage you to try my heirloom tomato and watermelon salad recipe. It's delicious!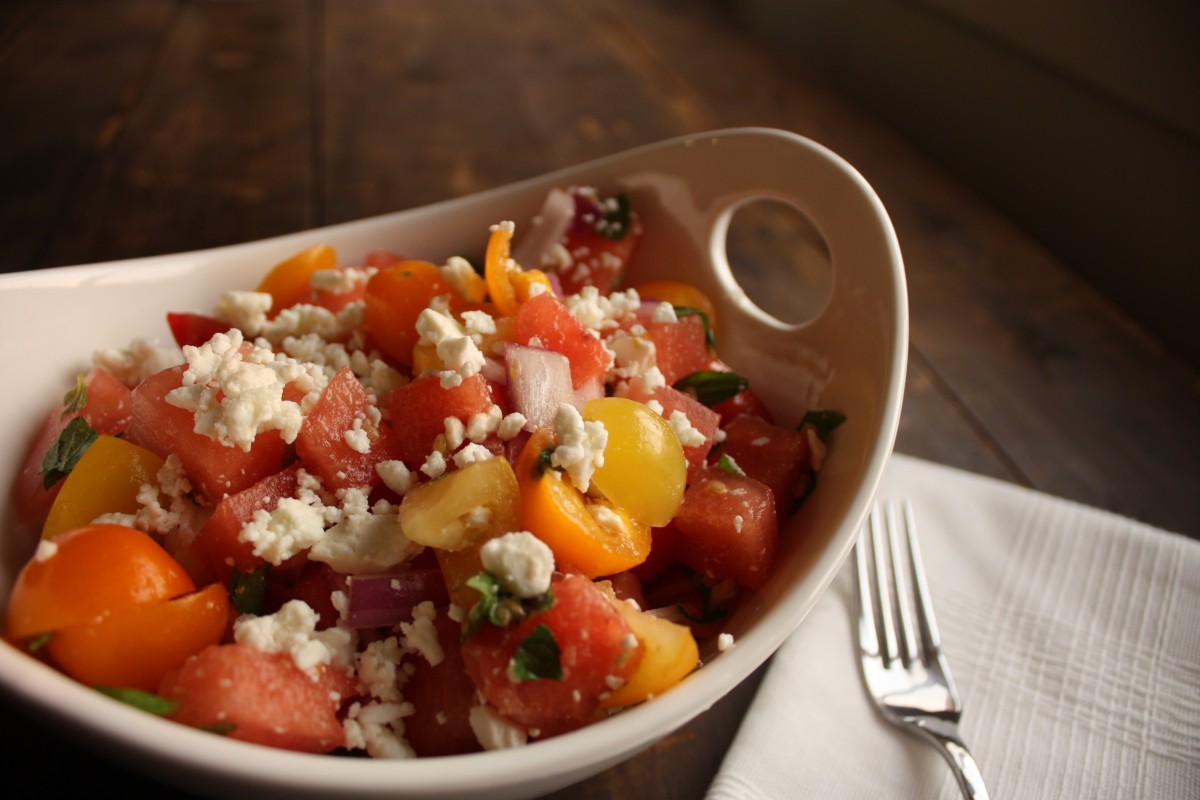 Heirloom Tomato and Watermelon Salad
Serves 6-8
Ingredients
1 pound roughly diced heirloom tomatoes
1 pound roughly diced watermelon
1/4 cup finely chopped mint leaves
1 medium red onion, finely chipped
1/2 cup crumbled feta cheese
Salt and pepper to taste
Directions
Toss everything together and serve. (It's seriously that easy! 😉 )
I look forward to seeing your #BillionDinners online and can't wait to share some more of mine with you!
Questions of the Day: Are you good about sitting down with your family at dinner time? What's one of your favorite family dinner recipes? Are you taking the #BillionDinners challenge with me?
Thanks to DinnerCall for sponsoring this post!