Happy Friday everyone! Did this week fly by for you guys? I think only working half a day on Wednesday made me feel like today should be Thursday and not Friday. I'm not complaining though! Bring on the weekend!
Here are five things I'm loving this week: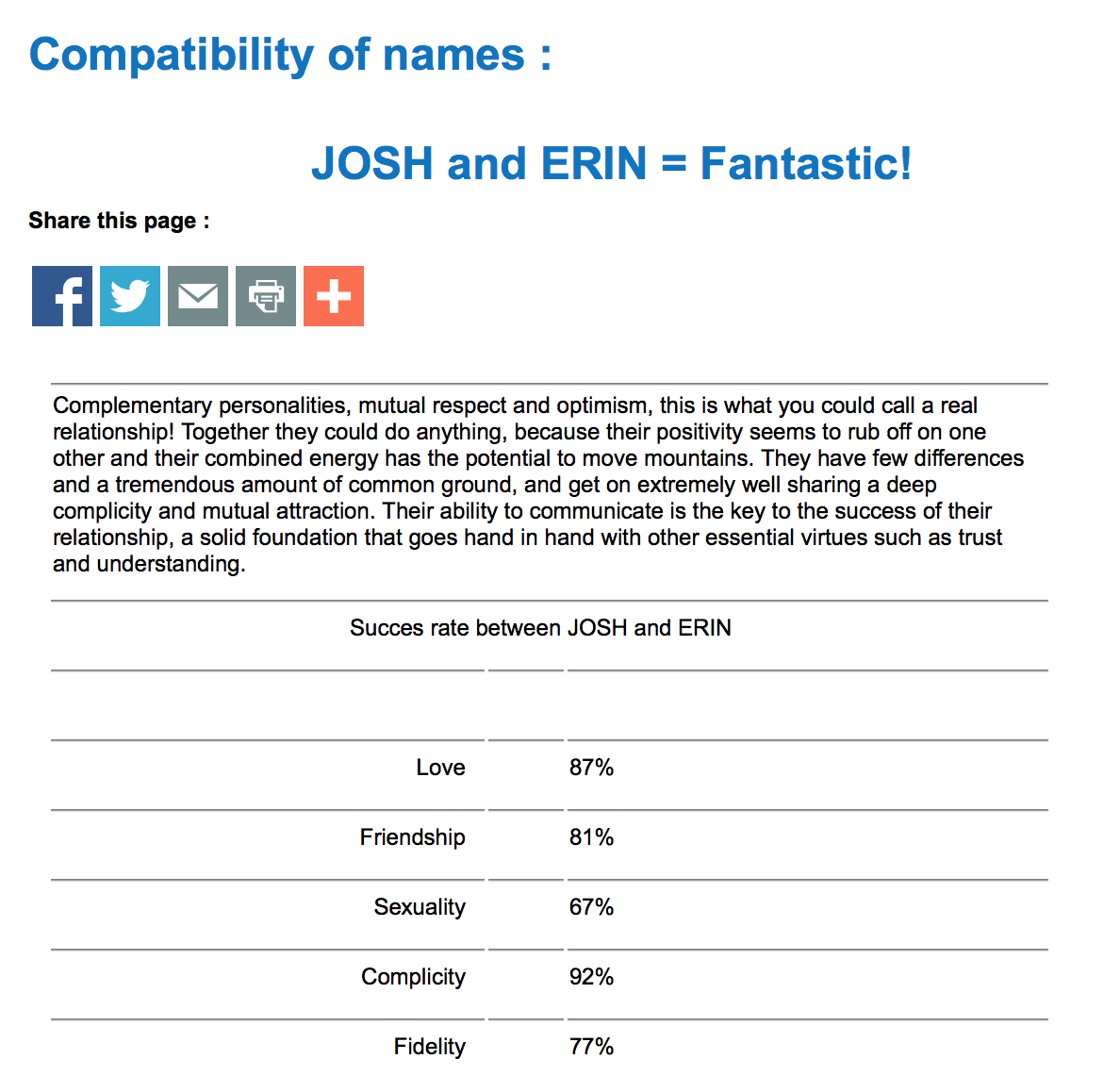 1. I came across this name meaning site while blog reading this week. I normally dismiss these things as fun but fluffy distractions (And a serious throwback to high school). This is similar to how I view horoscopes. I totally identify with being a Virgo, but I'm not going to put any stock in what they say. I had to share this site though, because not only does it give you the meaning of your name, it also does a name compatibility match with couples' names. Not only was my name description eerily accurate, but the description of Josh and I was spot on. It kind of freaked me out reading it.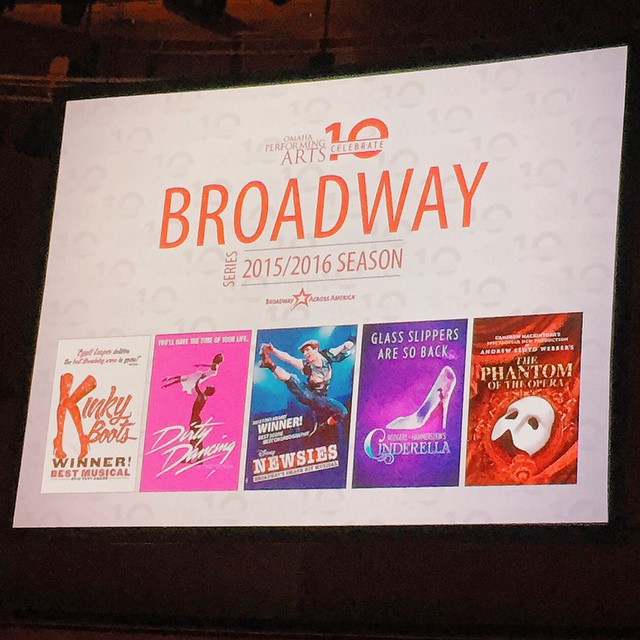 2. Omaha Performing Arts just announced their 2015/2016 season lineup. And it is AMAZING! There are so many plays I want to see this year. From Dirty Dancing to The Book of Mormon, to Cinderella, to Phantom of the Opera, to Newsies, it's going to be a great year for the arts in Omaha! I love how supportive the community is of this great organization. It's crazy to me OPA has only been around for 10 years! It's got the community support and high-caliber shows of an arts organization that has been around for decades.
3. I have never considered myself a big Justin Bieber fan but I'm kind of digging his new song. What do you think? It's just so different. And I love the flute. Haha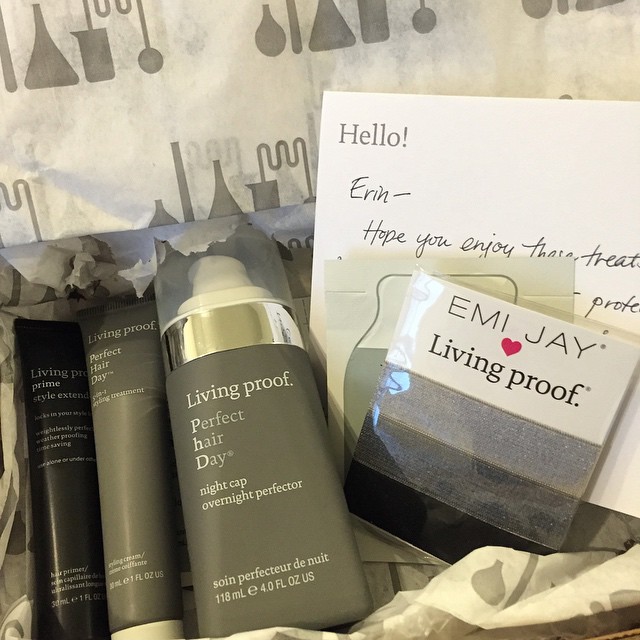 4. Living Proof sent me some incredible goodies in the mail this week. It was such a sweet surprise. I get my hair dyed red at the salon and love how it looks but hate how quickly red coloring fades. The Night Cap Overnight Perfector goes on dry hair at night and gets washed out in the morning. It locks in color and is supposed to give you an amazing hair day the next day. I just applied it for the first time tonight and can't get over how good it smells. I seriously smell like a spa. Josh and I can't stop smelling my head. It is love. <3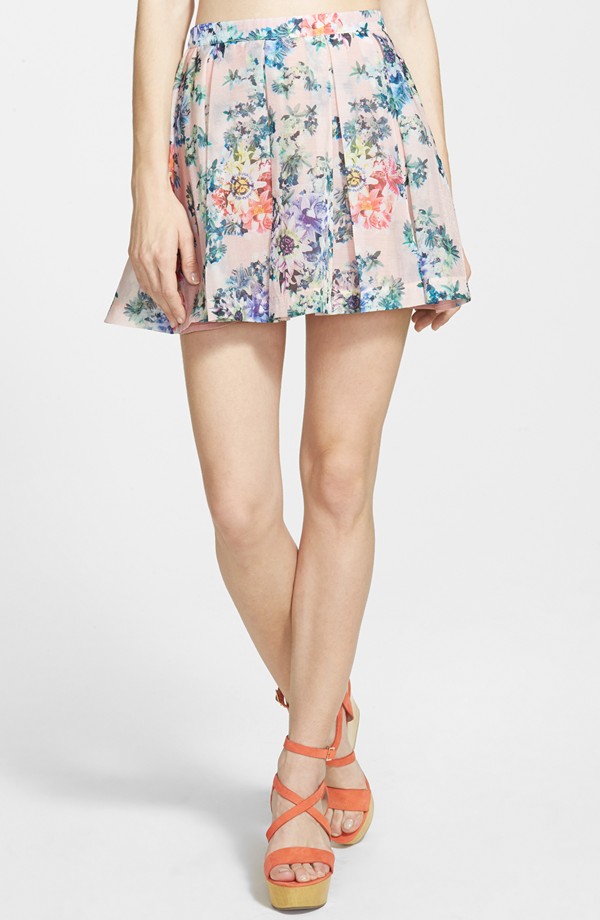 5. In an effort to up my skirt game, I ordered this skirt from Nordstrom and just got it in the mail yesterday. I absolutely love it. The floral is so feminine and I think it's perfect for spring. Bonus: it's on sale!
Questions of the Day: What are you loving this Friday? Any fun weekend plans? Do you believe in horoscopes and name meanings?
I'm linking up with Heather and Clare today!