I've been a proud member of the Junior League of Omaha for the last six years. Joining the League was a phenomenal way for me to make friends in a new city after moving halfway across the country. It was also a great way to discover charities and causes that spoke to my heart.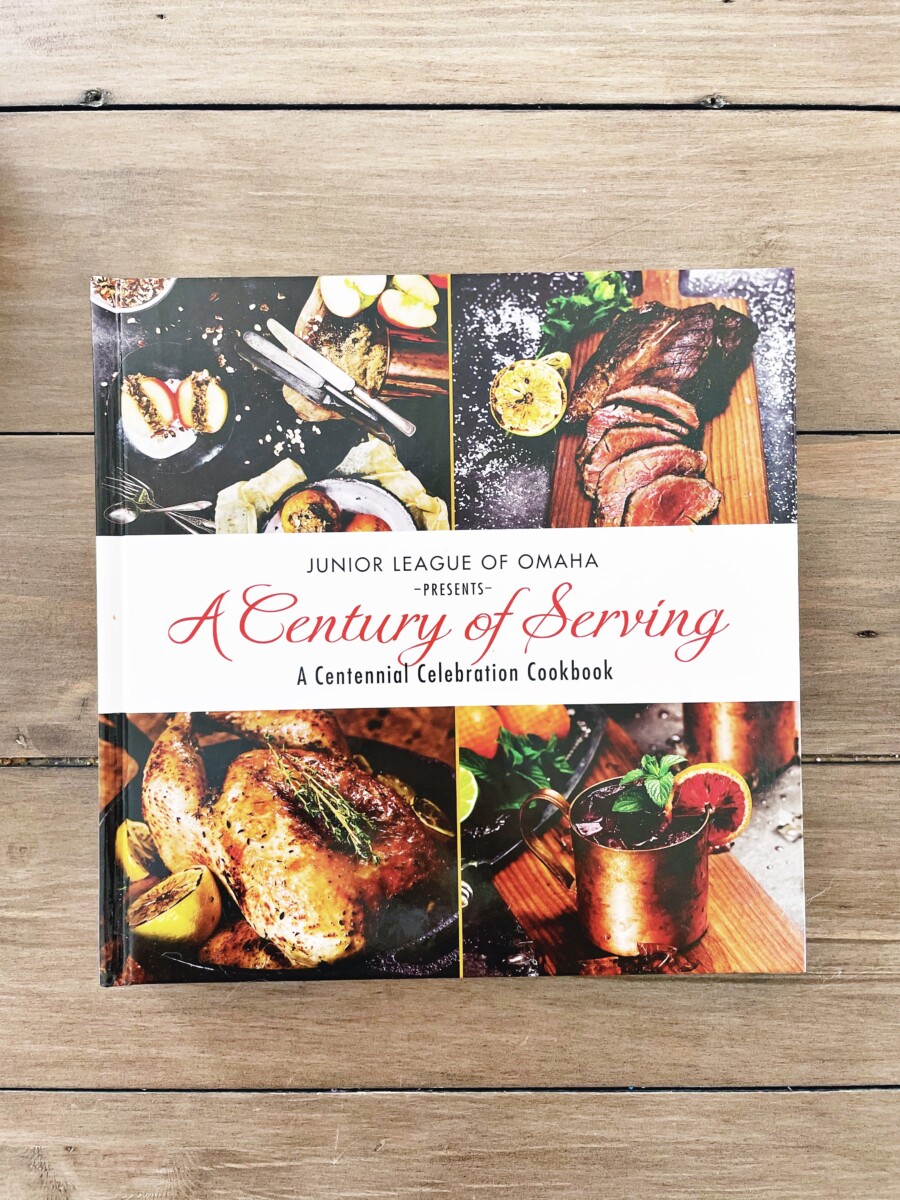 Over the years Junior League has hosted football watch parties, fashion shows, 5k races, consignment sales and so much more. One of my all-time favorite fundraisers for the League has to be the creation of the cookbook A Century of Serving: A Centennial Celebration Cookbook.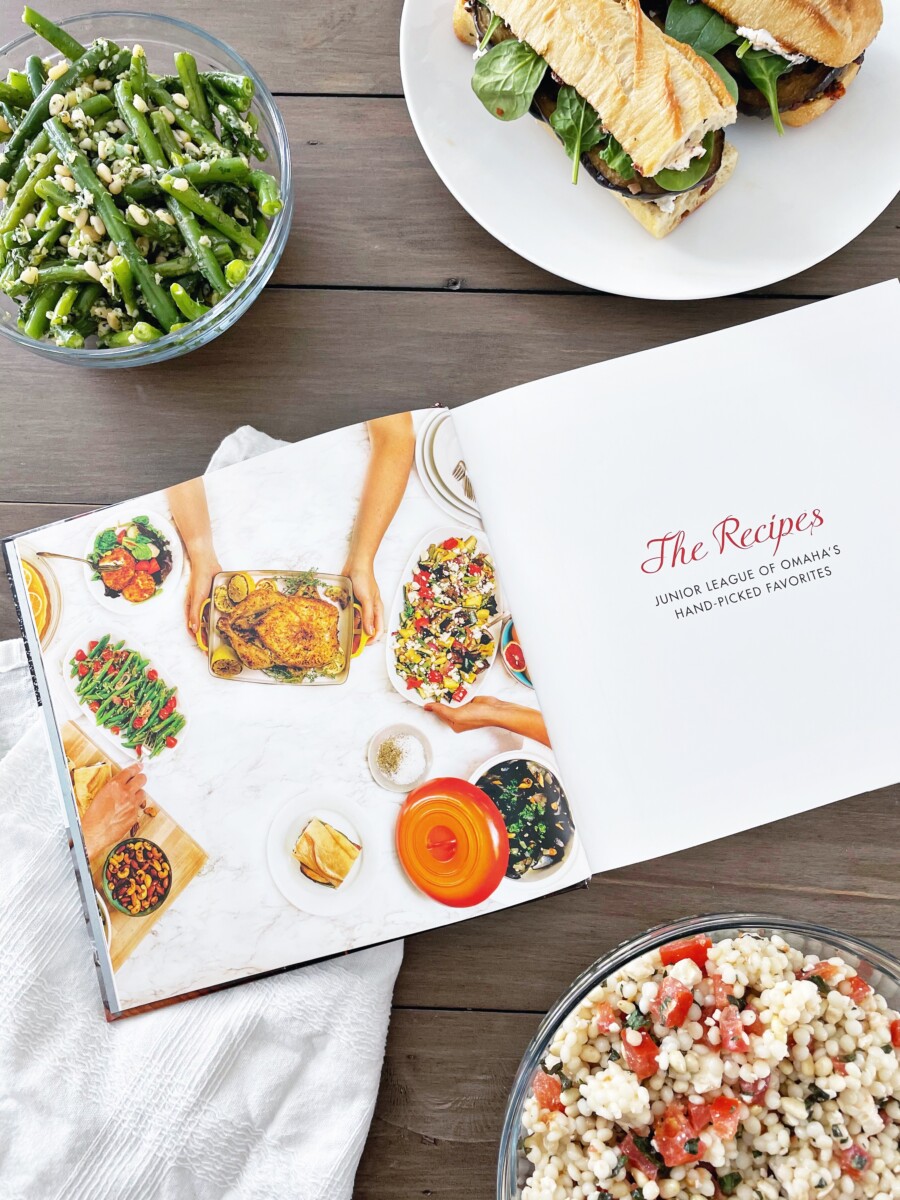 This cookbook was many years in the making. It features the very best recipes from women in the League, including many passed down to them from the older women in their lives who were also Junior League members. It is truly a taste of Omaha throughout the decades.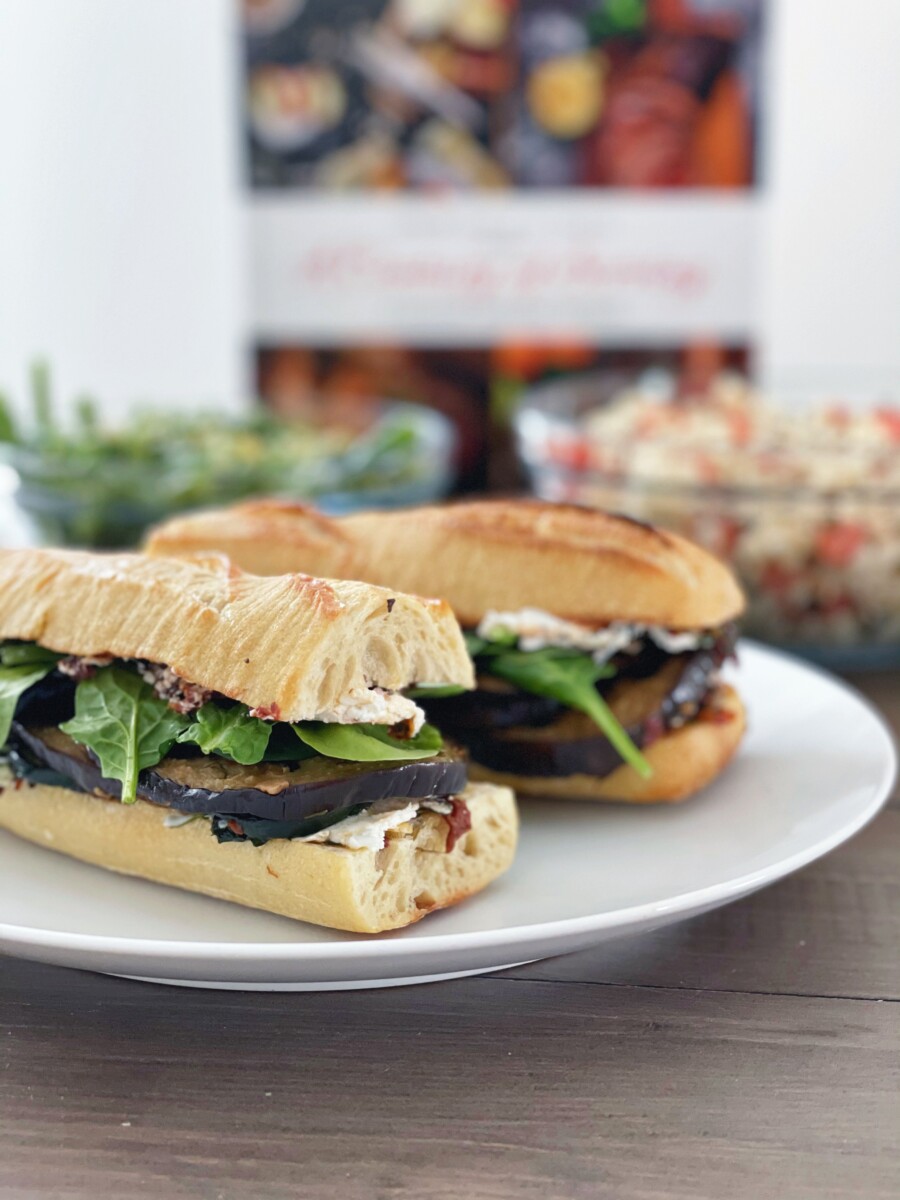 The cookbook has nearly 250 recipes in the following categories:
Sips & Spritzes Beverages
Tastes & Tidbits Appetizers
Healthy & Hearty Salads & Soups
Meats & Mains Main Dishes
Mix & Match Vegetables & Sides
Bakes & Bites Brunch & Breads
Treats & Treasures Desserts
There is truly something for everyone in here.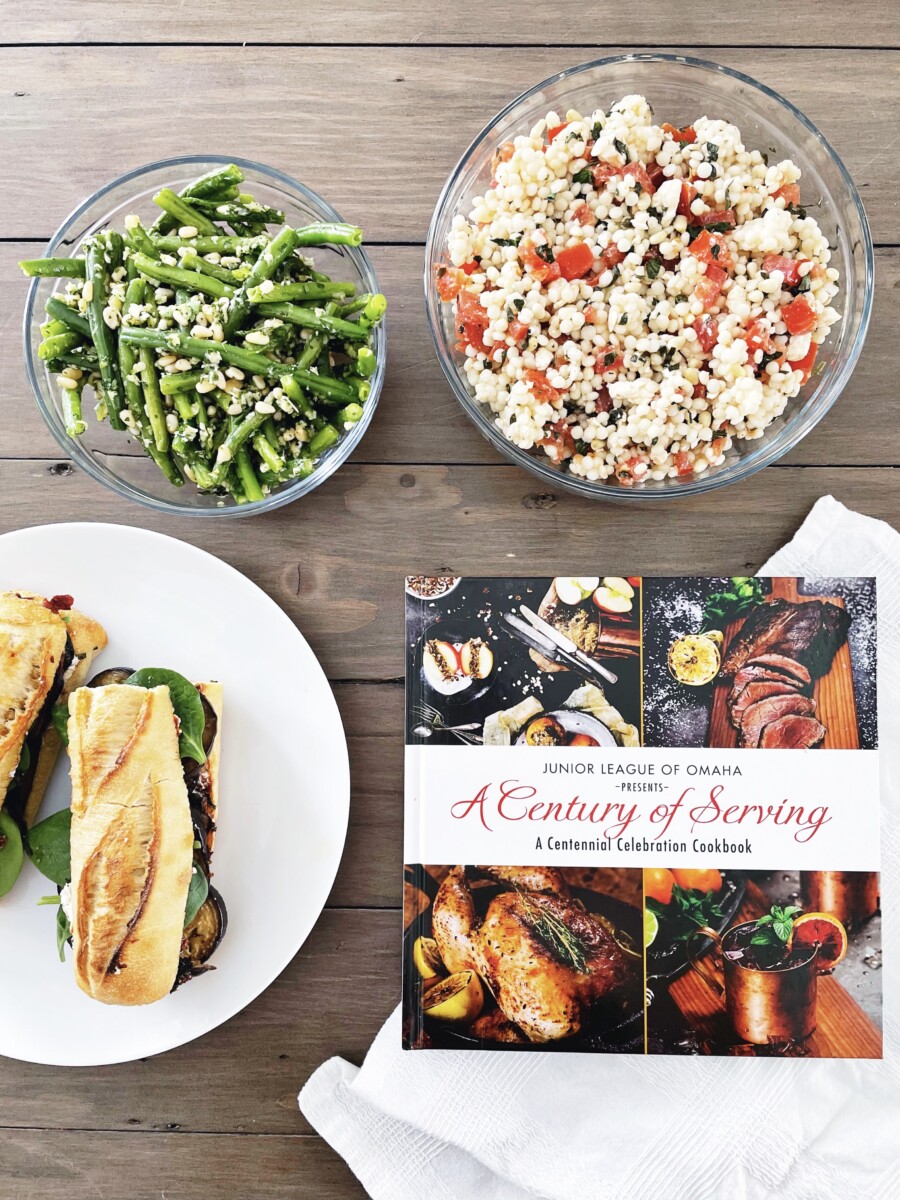 Josh and I spent a fun date night in making three of the recipes in this book. We made the Couscous Salad, the Gremolata Green Beans, and the Grilled Vegetable, Herb, and Goat Cheese Sandwiches.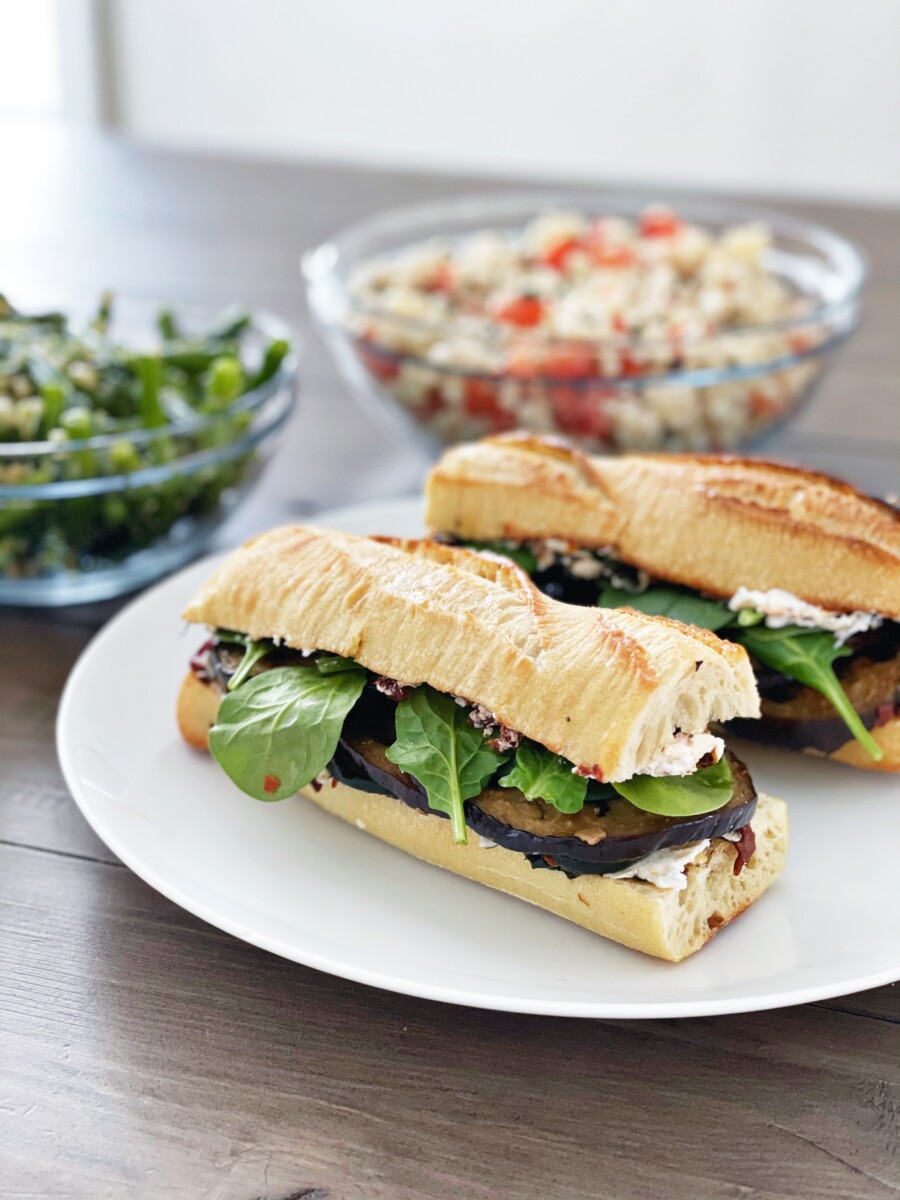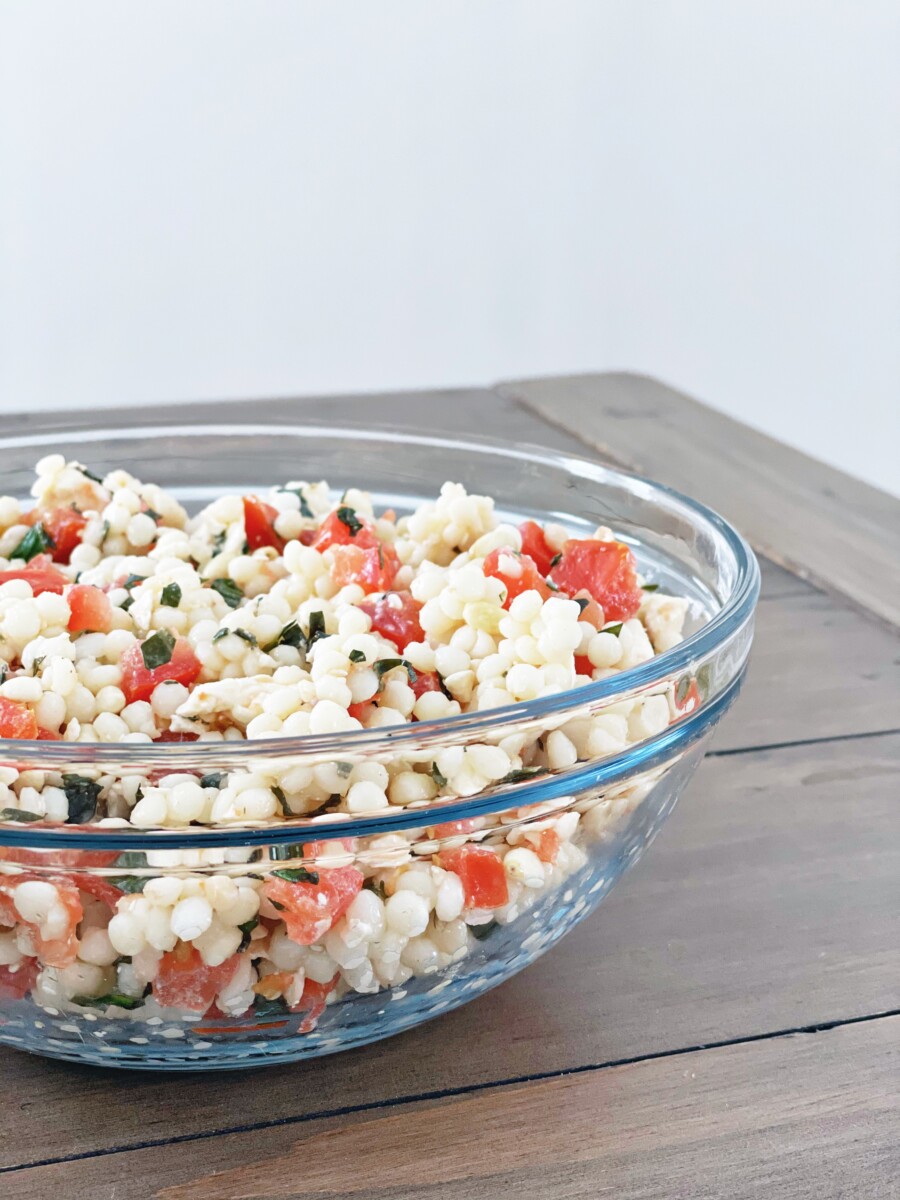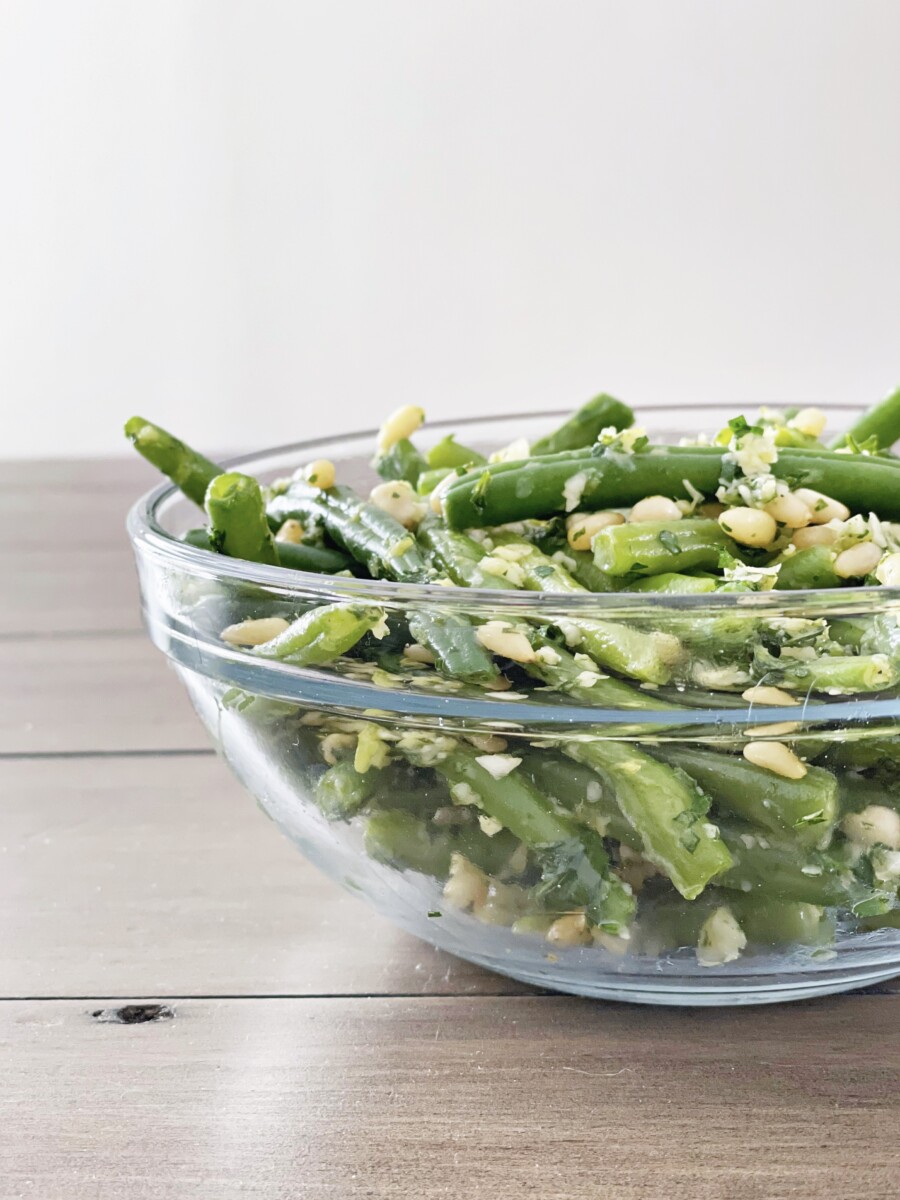 The recipes were easy-to-follow, straightforward, and absolutely delicious.
I love when your dish actually turns out looking like it does in the photos!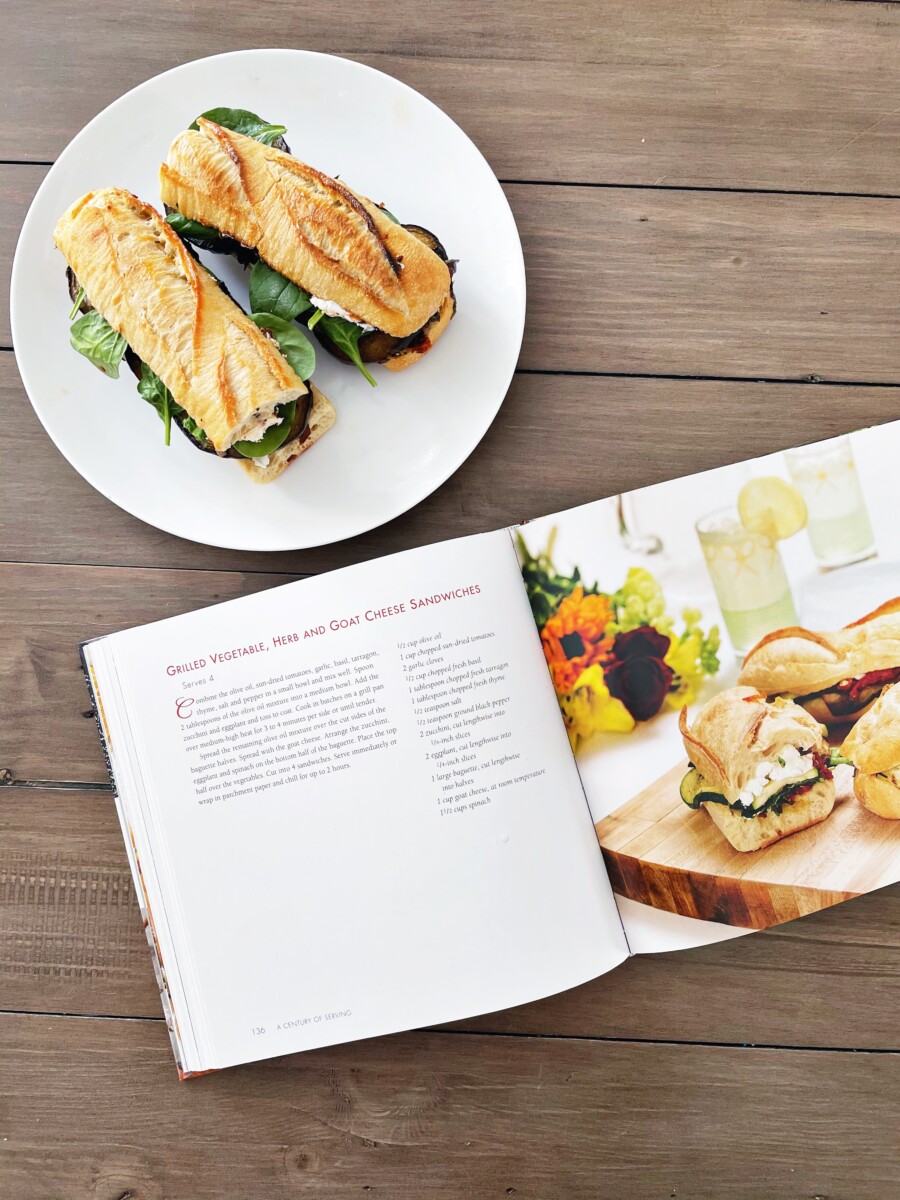 If you're a fan of veggie sandwiches you need to try this one!
Yield: 4 sandwiches
Grilled Vegetable, Herb, and Goat Cheese Sandwiches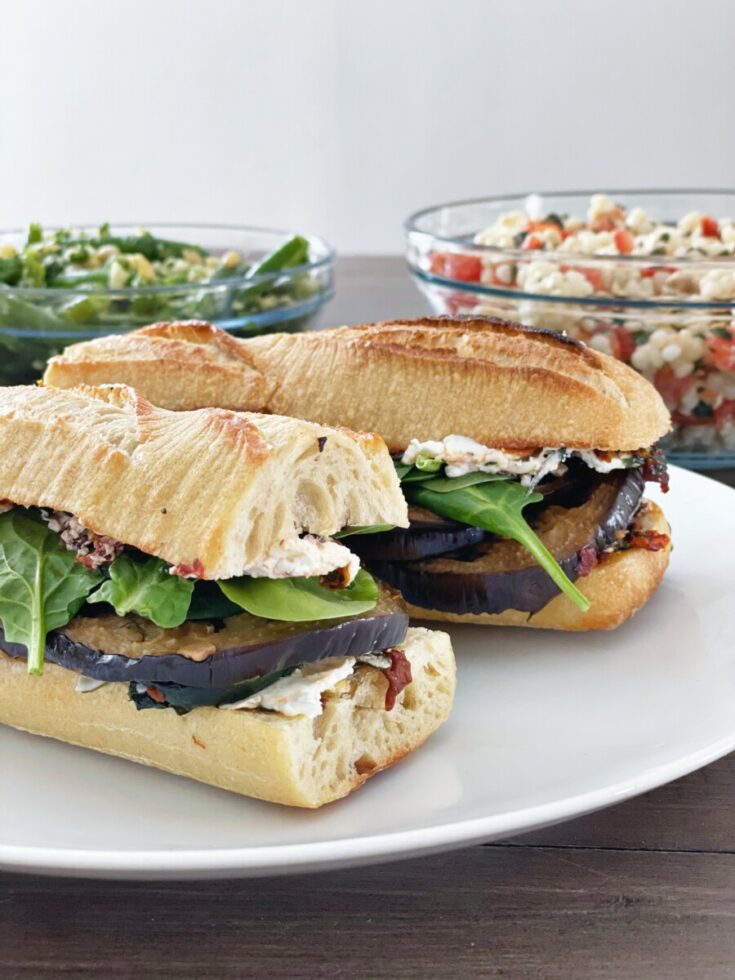 This veggie sandwich recipe from the Junior League of Omaha cookbook is easy to make, nutritious, and absolutely delicious!
Ingredients
1/2 cup olive oil
1 cup chopped sun-dried tomatoes
2 garlic cloves
1/2 cup chopped fresh basil
1 tablespoon chopped fresh tarragon
1 tablespoon chopped thyme
1/2 teaspoon salt
1/2 teaspoon ground black pepper
2 zucchini, cut lengthwise into 1/4-inch slices
2 eggplant, cut lengthwise into 1/4-inch slices
1 large baguette, cut lengthwise into halves
1 cup goat cheese, at room temperature
1 1/2 cups spinach
Instructions
Combine the olive oil, sun-dried tomatoes, garlic, basil, tarragon, thyme, salt and pepper in a small bowl and mix well.
Spoon 2 tablespoons of the olive oil mixture into a medium bowl.
Add the zucchini and eggplant and toss to coat.
Cook in batches on a grill pan over medium-high heat for 3 to 4 minutes per side or until tender.
Spread the remaining olive oil mixture over the cut sides of the baguette halves.
Spread with the goat cheese.
Arrange the zucchini, eggplant and spinach on the bottom half of the baguette.
Place the top half over the vegetables.
Cut into 4 sandwiches.
Serve immediately or wrap in parchment paper and chill for up to 2 hours.
Recommended Products
As an Amazon Associate and member of other affiliate programs, I earn from qualifying purchases.
We had such a fun time cooking our way through tried-and-true recipes of Omaha and can't wait to do it again.

If you would like to taste the heritage of Omaha home cooks for yourself, I highly recommend picking up a copy of A Century of Serving. With the code ERIN20 you'll save 20% on your purchase!
Questions of the Day: Are you a fan of cookbooks? What's your favorite recipe to make at home? Have you heard of the Junior League?