So this past weekend Josh and I finally checked something big off our to-do list. Bigger than stuffing ourselves silly with food and celebrating fall in luon. We printed our Save the Dates! We have a lot of out of town guests so we wanted to make sure we sent them Save the Dates so they could plan for next summer. We knew from the beginning we wanted to save money on our stationery by doing it ourselves. As gorgeous as expensive stationery is, we figured more guests would rather eat some amazing food and dance to a great DJ than have a fancy piece of paper with our faces on it. I'm a huge fan of PBFingers and loved her Save the Dates. I saw them long before I was planning a wedding but knew as soon as I saw them they were the exact format I wanted to use someday. Lo and behold a little over a year later and Josh and I were formatting this beautiful and classic template online at Wedding Chicks with a picture of us and our wedding date on the calendar.
We brought our template on a jump drive to Staples. We called Staples ahead of time to find out their printing prices, and for a sheet of black and white printed paper on good card stock it's 22 cents. For a sheet of color printed paper it's $1. This is a huge difference in price, so we decided to go with black and white to save money.
We learned that when it comes to formatting, definitely utilize the knowledge of Staples employees. The guy working in the printing area was able to help us move the formatting around on our Save the Dates so that all the white space would be even for cutting.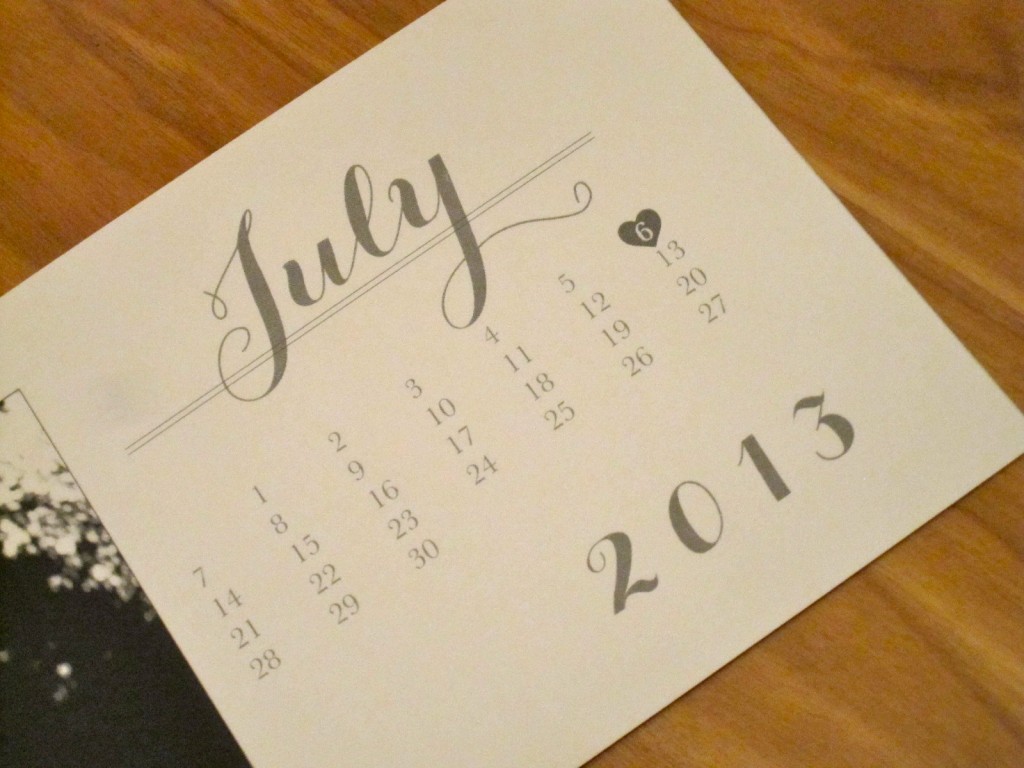 For our calendar we wanted to find a little red heart stamp to add some color to the Save the Date and stand out against the calendar. Unfortunately after visiting every craft store in State College, we were not able to find a heart stamp small enough. We decided to invert the colors on our wedding date and Photoshop in a heart to keep our printing costs down. We are extremely happy with the result.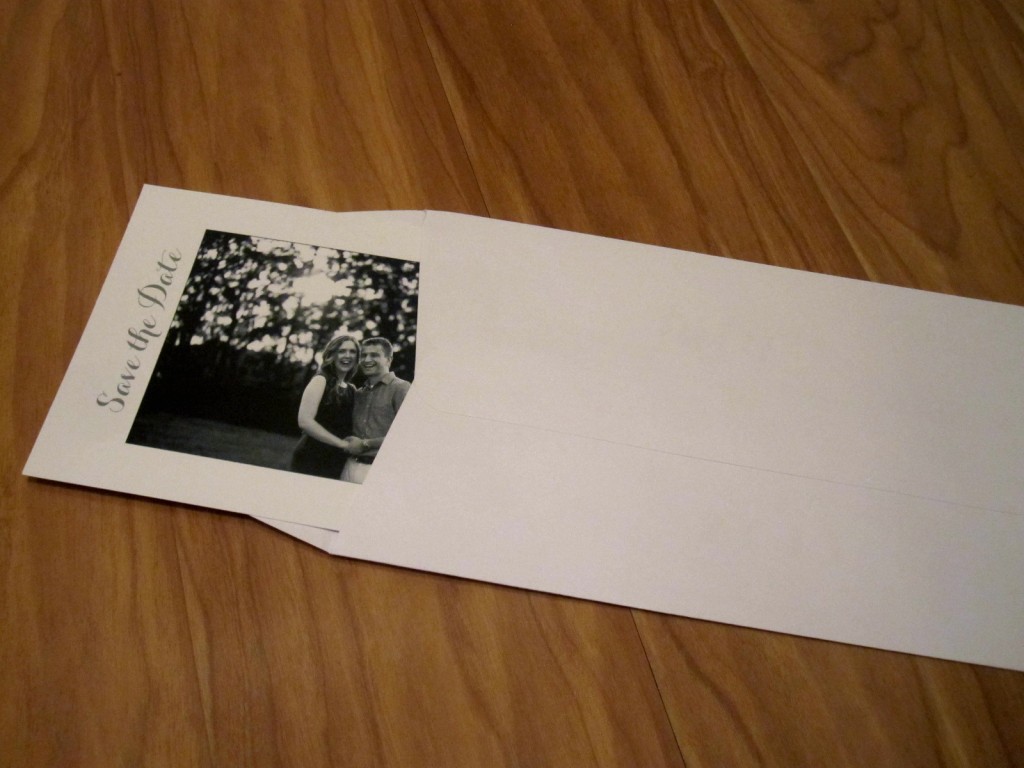 We were so excited to get to use one of our amazing engagement photos by the super talented Red Headed Ninja. We thought it was the perfect photo to have in black and white because of the way the light reflects off the trees in the background. I also just love how happy we look. 😀 We picked up these awesome #10 envelopes from Michael's for $15 (for all of them!) and made sure to bring them to Staples so that the printing guy could make sure our prints would work with the envelopes. They were the perfect fit. 🙂
We love how professional the final product looks and how we didn't have to spend a fortune in the process. Now we just have to get all the addresses together and get these things in the mail!
Question of the Day: Have you ever gotten crafty with stationery? I'd love to see pictures and links! You better believe I'm addicted to Pinterest. ;p