Can you believe we're only a few weeks away from Halloween?! Bring on the pumpkins, the candy corn, the apple cider, the movies, the parties, and all the fun costumes.
In case you can't tell, I love everything about this season. For the last few years Josh and I have been invited to two of the most fabulous Halloween parties. This year, one of the parties has a Harry Potter theme.
I was straight up obsessed with the Harry Potter books as a child and cried on my 11th birthday when I didn't get a letter from Hogwarts. Hermione and I share a birthday and growing up I loved having a role model that was smart, strong, and brave.
For Halloween this year Josh and I thought it would be fun to do a Harry Potter couples costume. I did not want to dress up as Ginny because I am team Harry and Hermione for ever, so we decided to get a little creative.
Thanks to a friend's suggestion we decided to be Harry Potter and the Golden Snitch. You know, because he snagged me. 😉
We were able to put together these DIY costumes really easily (and cheaply!) thanks to Amazon. Shop our looks below!
Harry Potter Couples Costume Ideas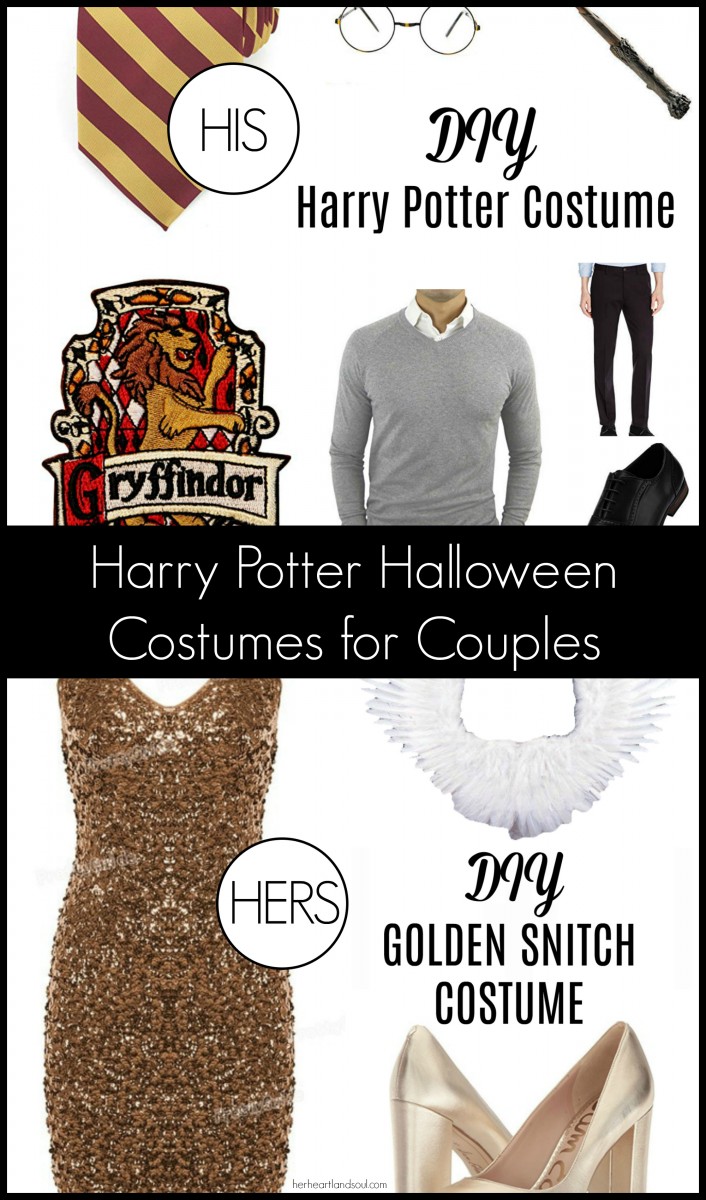 Pin me!
For him: Harry Potter costume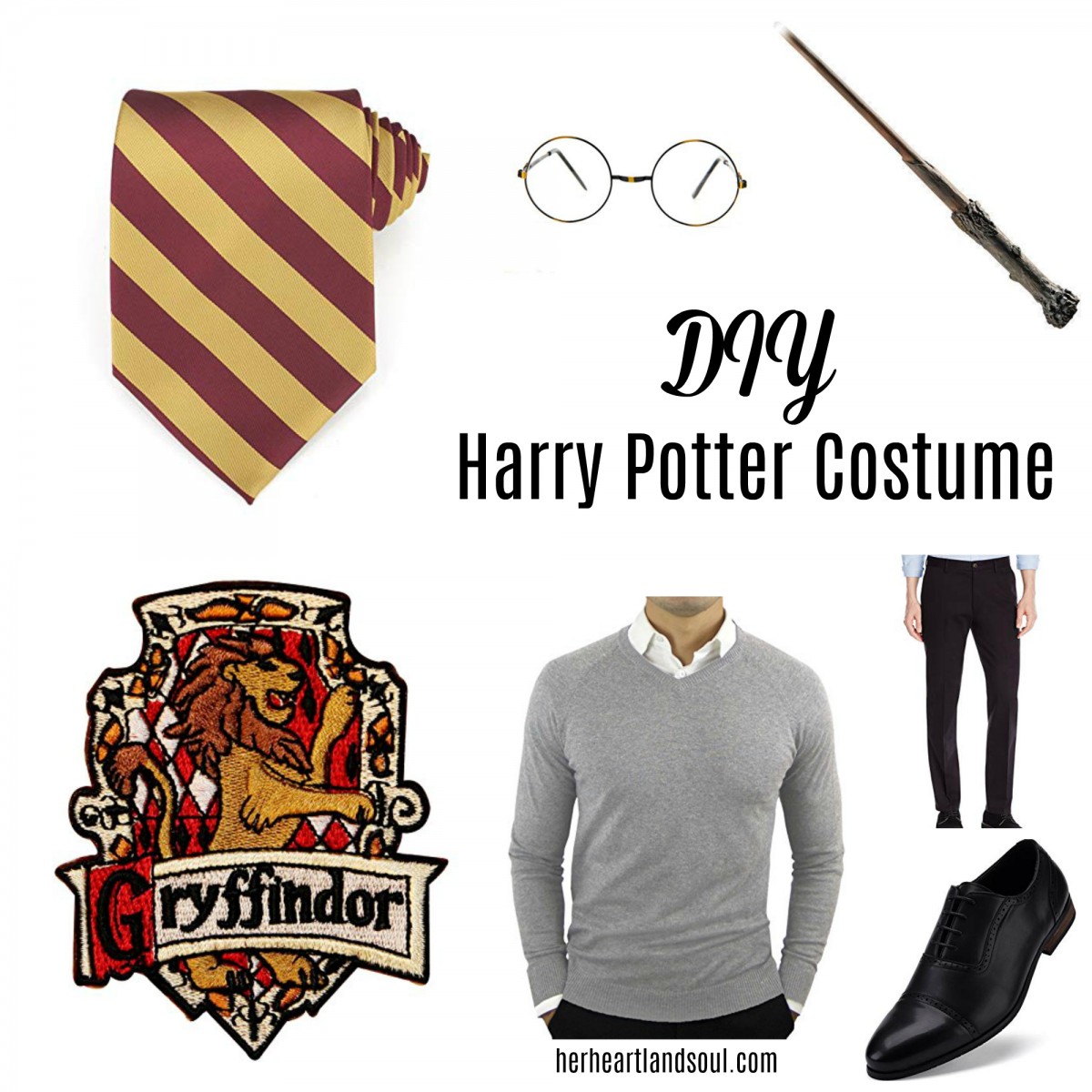 Tie | Glasses | Wand | Crest | Sweater | Pants | Shoes
What guy doesn't want to dress up as the boy who lived (and saved the world)? Don't forget some black eyeliner to draw on that iconic scar!
For her: Golden Snitch costume
Not going to lie, I love that this costume allows me to wear something fun and shiny. I'm going to be like a disco ball with wings!
Questions of the Day: Do you like couples costumes? Have you dressed up as a character from Harry Potter before?