Earlier this year Josh had a business trip in Orlando that we made a week-long vacation out of. His conference was in Disney, which we were so excited for. We knew we wanted to visit all the Disney parks and do all things Disney. Being die-hard Harry Potter fans though, we knew we had to spend a day at Universal Orlando Resort.
To be honest, aside from The Wizarding World of Harry Potter, we weren't expecting much. Universal Orlando proved us wrong and absolutely blew us away. Read on for our day of adventures.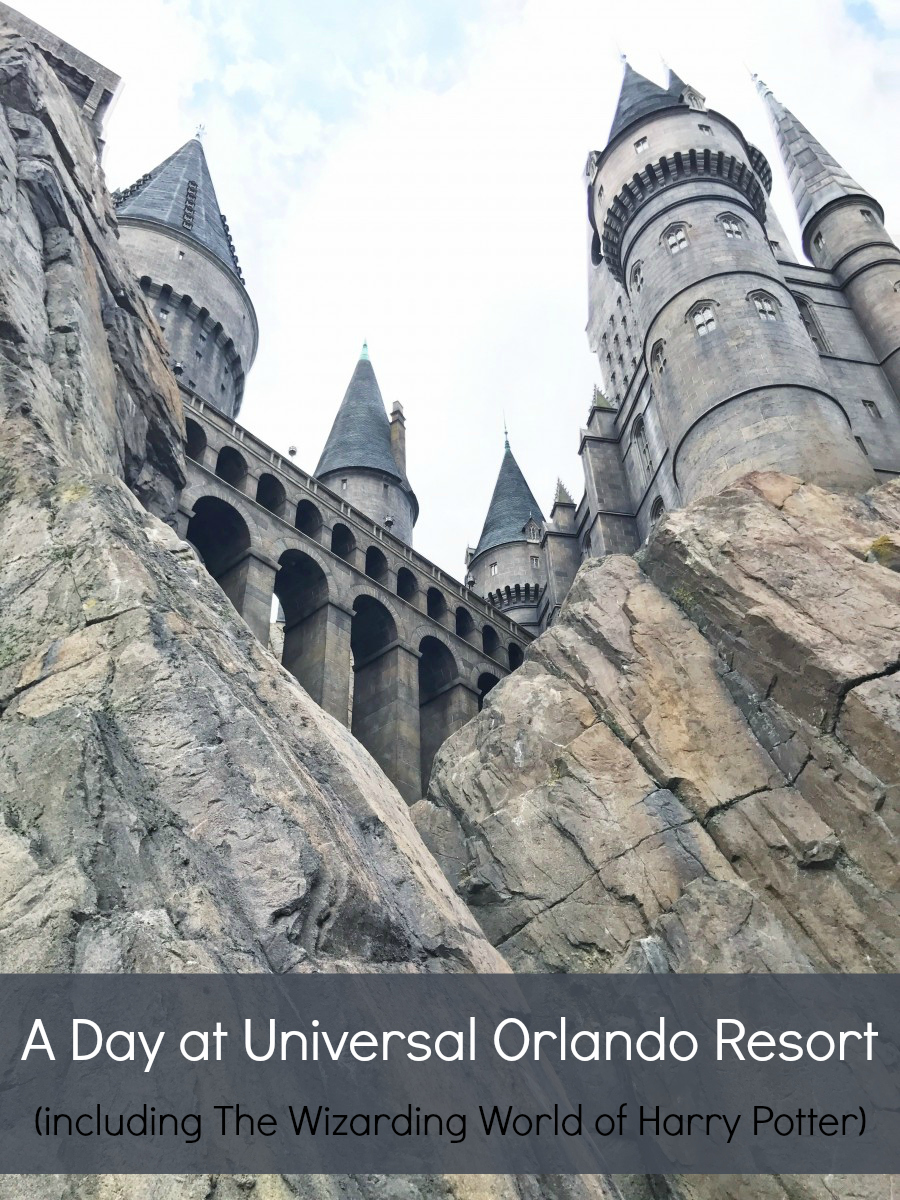 A Day at Universal Orlando Resort (including The Wizarding World of Harry Potter)
Due to the popularity of Harry Potter at Universal, there are now two Harry Potter experiences, one at each Universal Park (that are right next to each other). This means you have to buy a multi-park pass admission for the day so you can see Hogwarts and explore Hogsmeade in Universal's Island of Adventure and visit Diagon Alley in Universal Studios Florida.
While we were originally bummed about this, I'm glad it's set up this way because then you get to fully explore the Universal parks. Also, the expansion that was done for Harry Potter into Universal Studios Florida is AMAZING. I loved it even more than the original part of the park in Universal's Islands of Adventure. And most importantly, you now get to ride the Hogwarts Express between parks. It's so fun!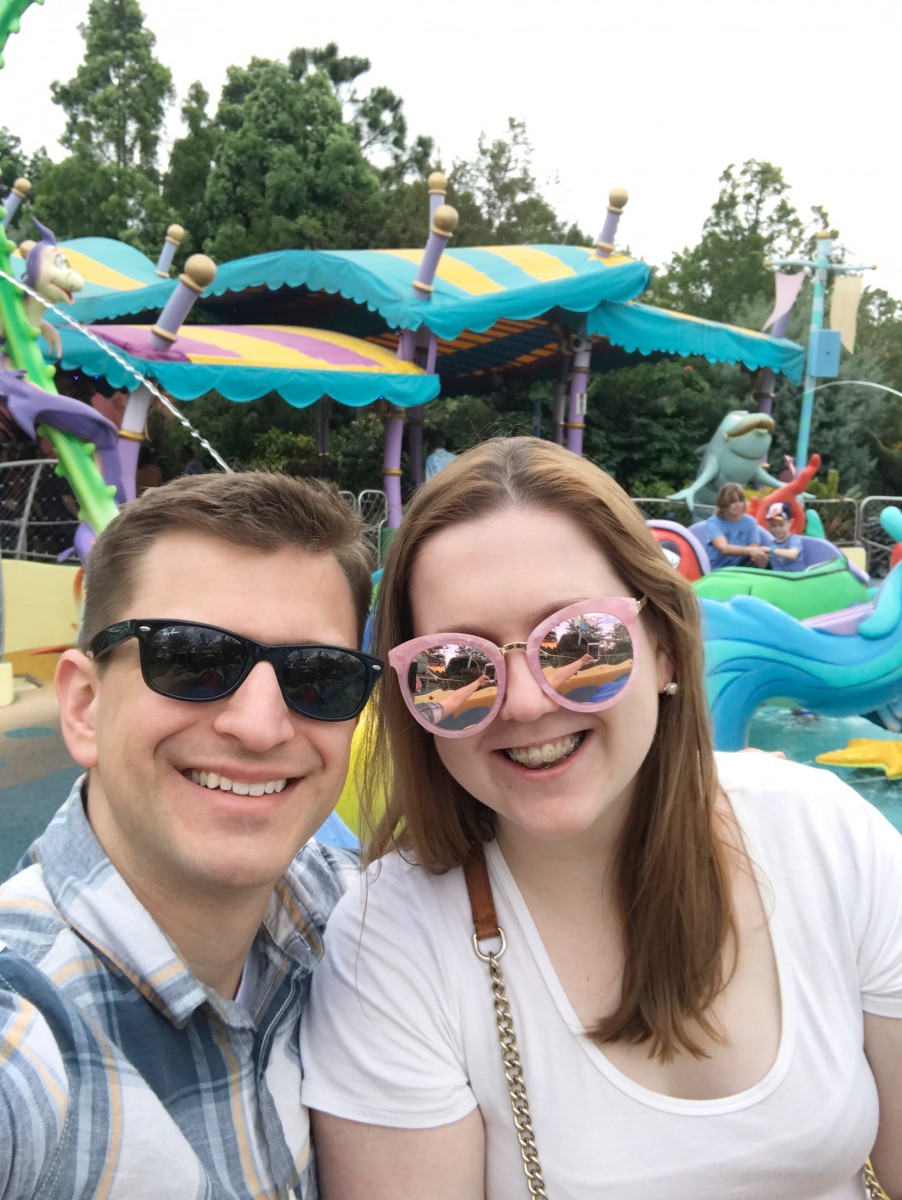 We started our day at Island's of Adventure (which the staff at Universal recommended as the best first park to go to for Harry Potter so you can take the train from here to Universal Studios Florida). As we were walking in we stumbled upon Suess Landing. It's totally meant for kids but we had to ride One Fish, Two Fish, Red Fish, Blue Fish. It was really cute.
We explored other parts of the park, and had a lot of fun, but I wasn't taking photos because I wanted to be present and I was saving my camera for Harry Potter. That said, when it came time for lunch, I definitely pulled out my camera again!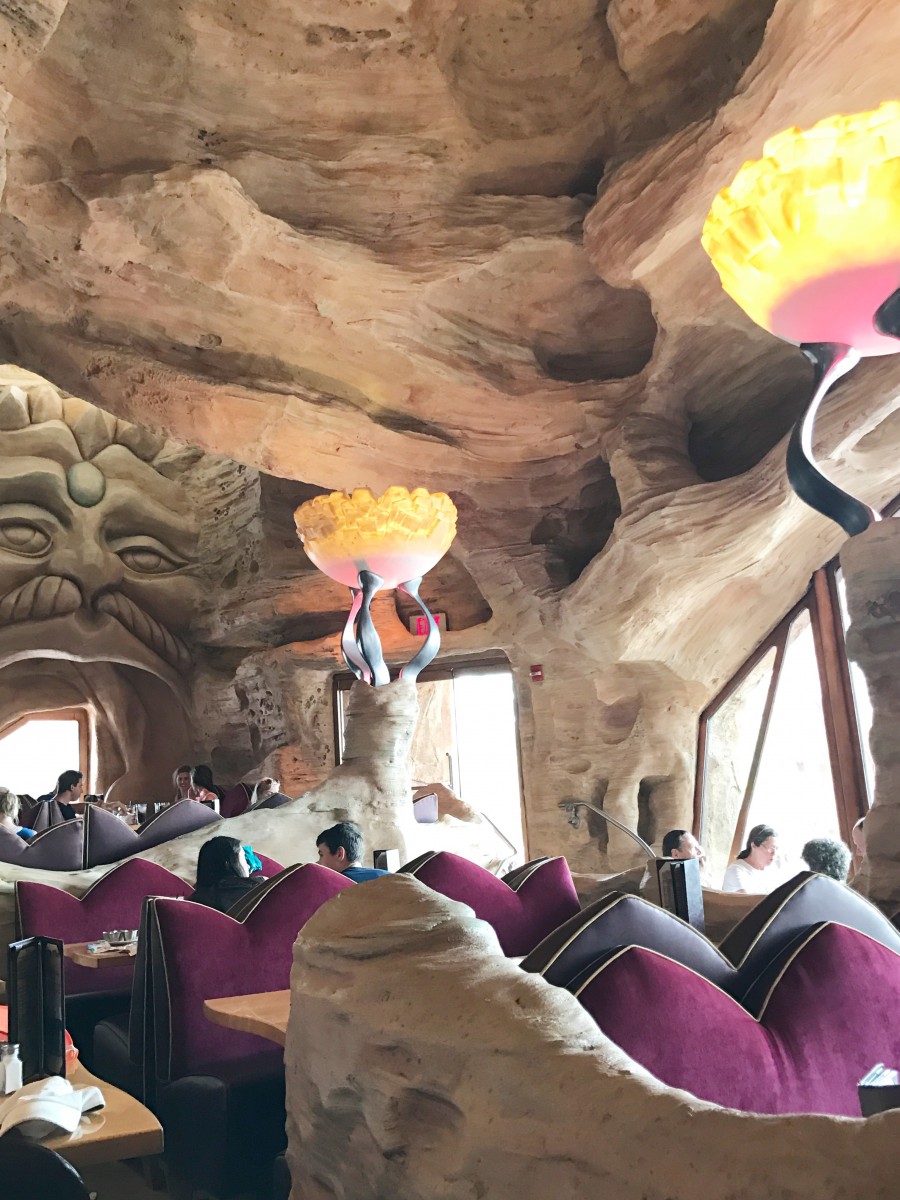 We ate at Mythos for lunch, which is continually rated one of the best theme park restaurants in the world. The setting was beautiful. It felt like we were eating in an underground cave.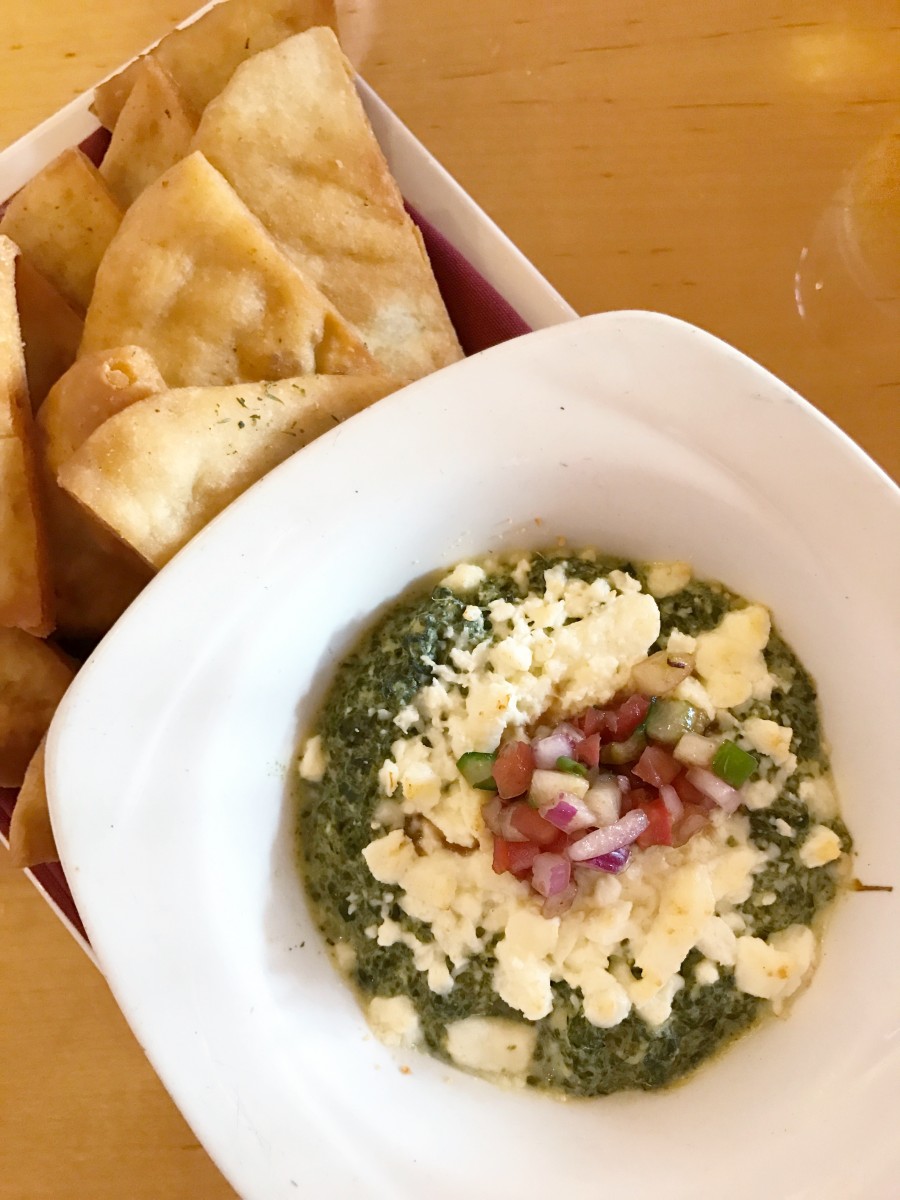 We started wtih the baked spinach and feta. I loved this dish!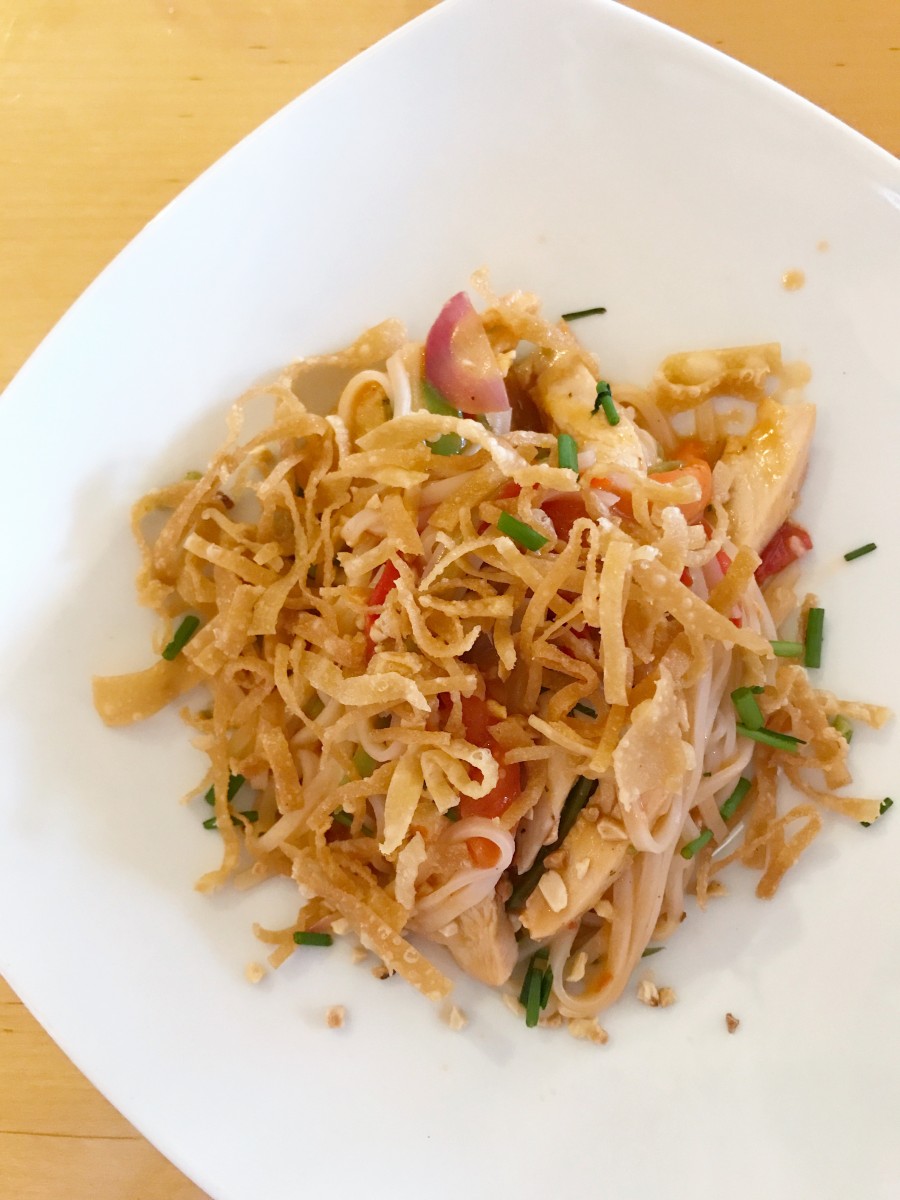 My main course was a chicken pad thai. It was good, but not as good as Josh's.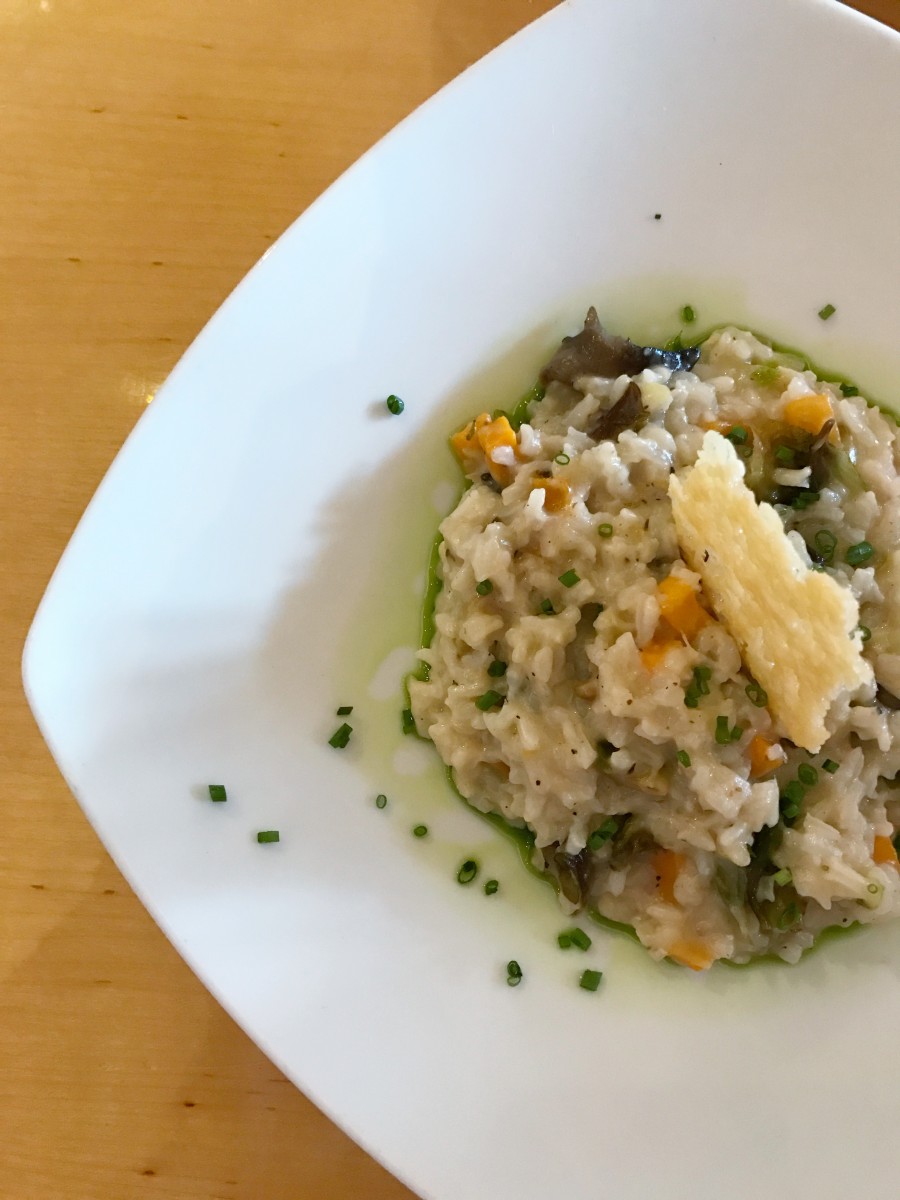 Josh got the wild rice rissoto. It was so good I wanted to steal it from him, but that would make me a bad wife. 😉
Hogwarts Castle
Walking up to Hogwarts Castle inspired all the awe you expect it to. It's such a beautifully designed park. We rode all the rides, loved it all, and took lots of pictures. Here they are!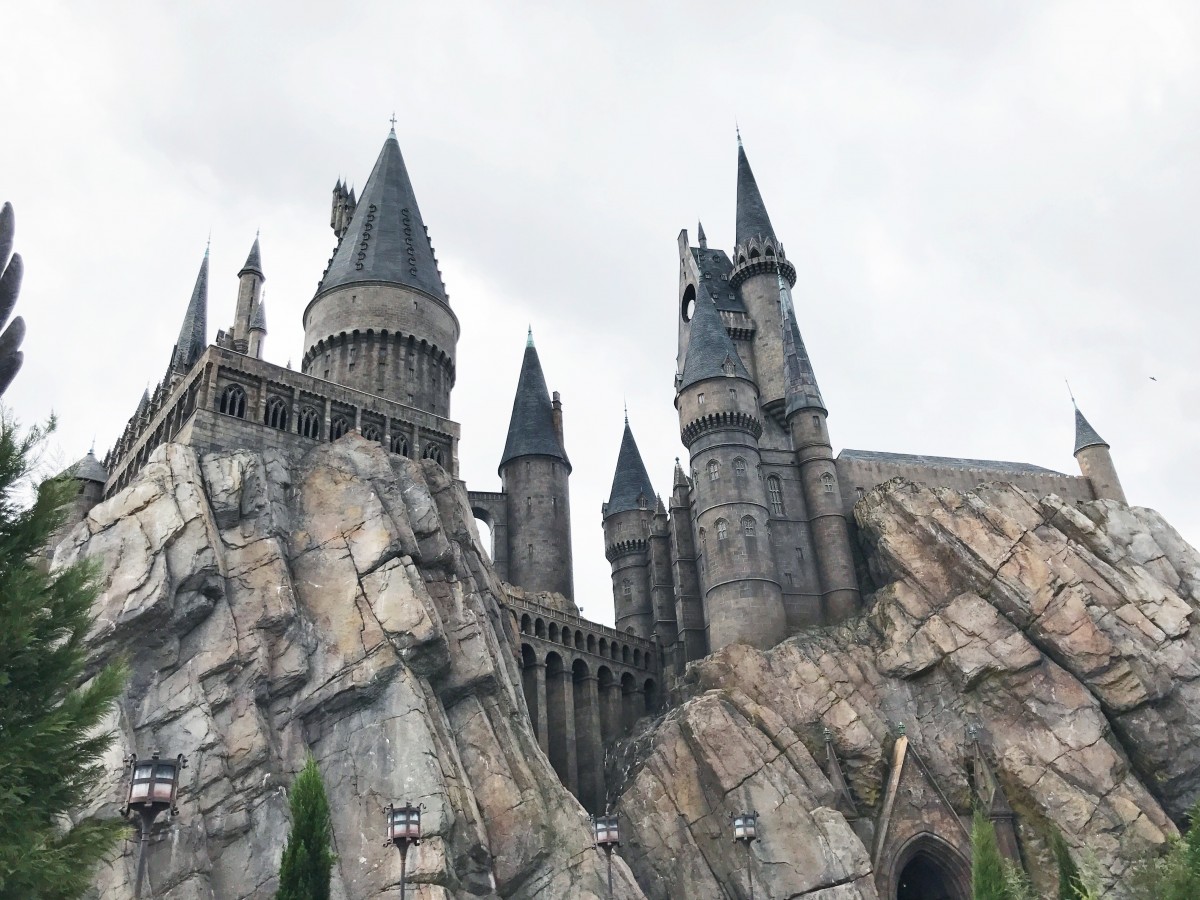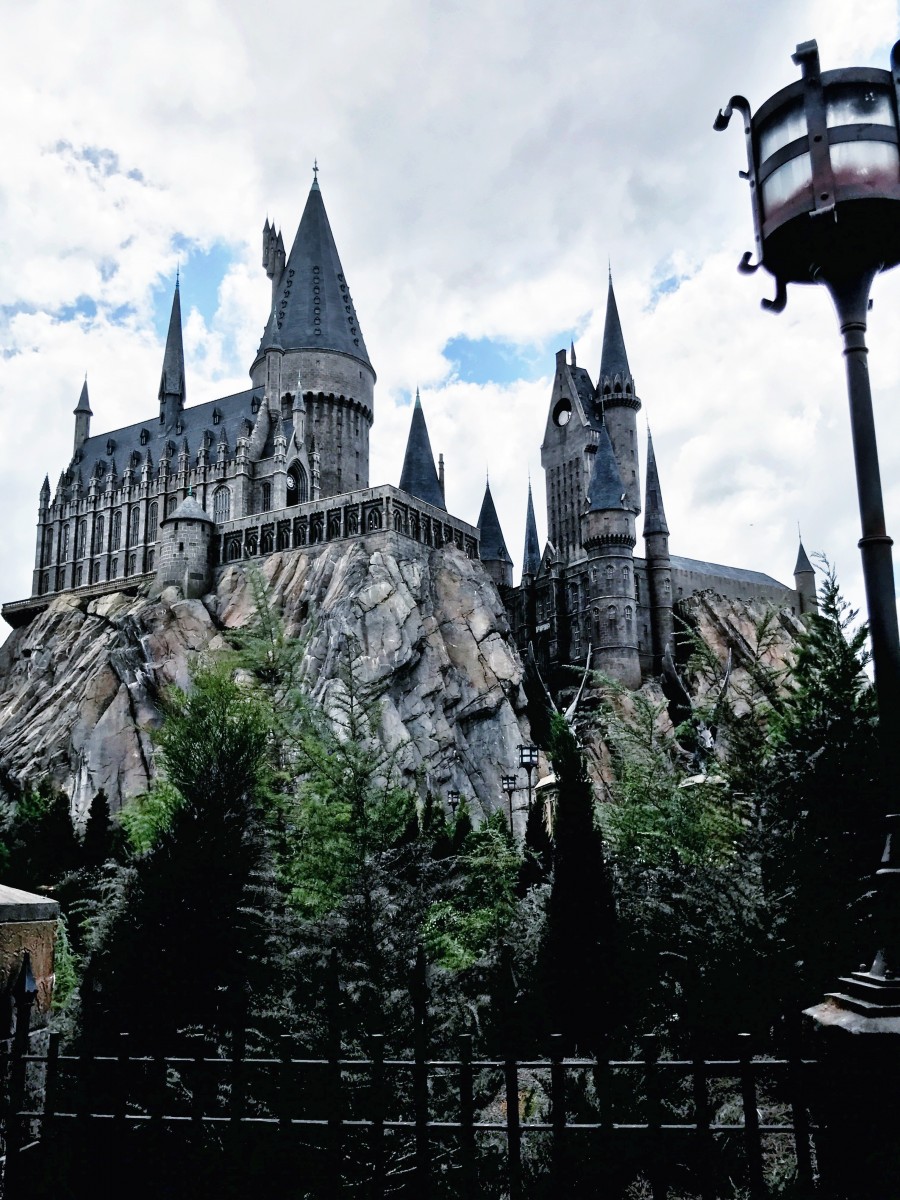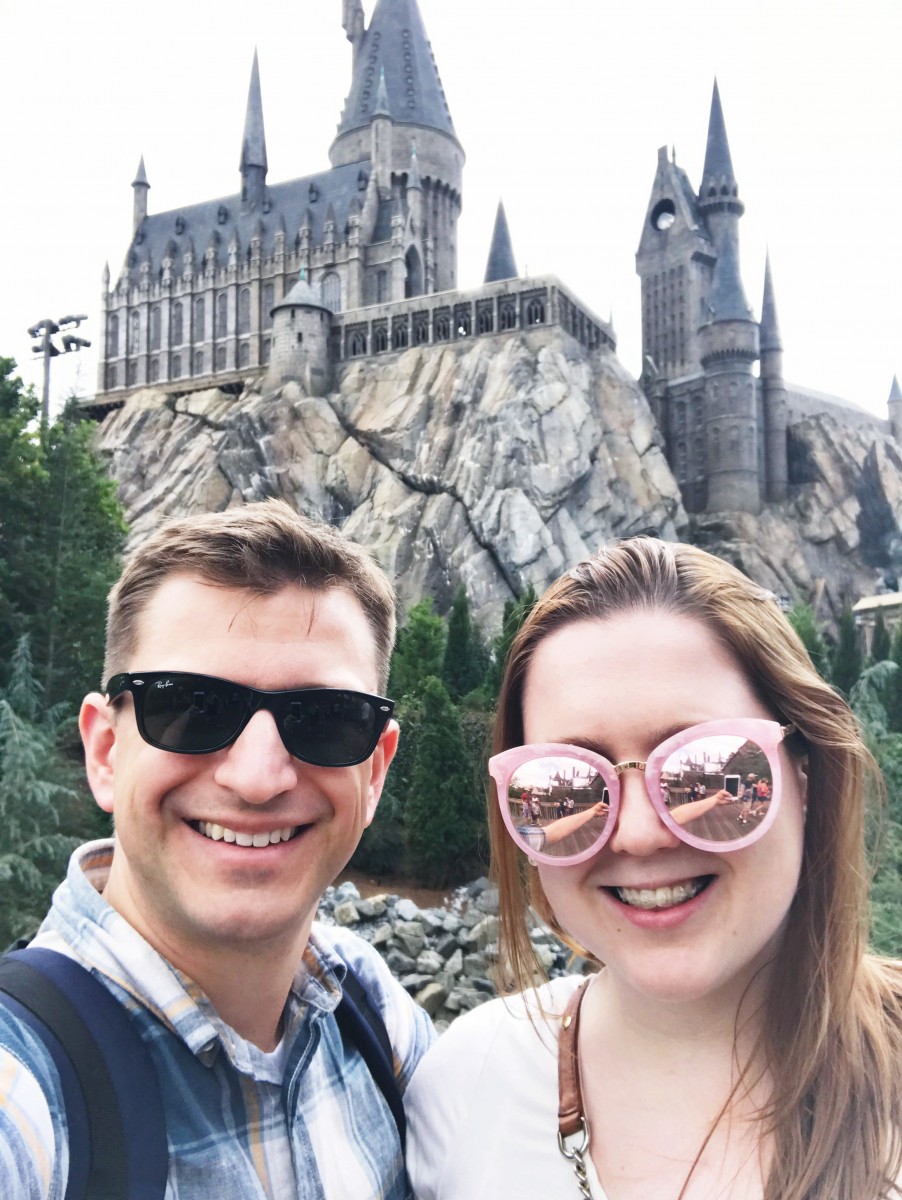 Hogsmeade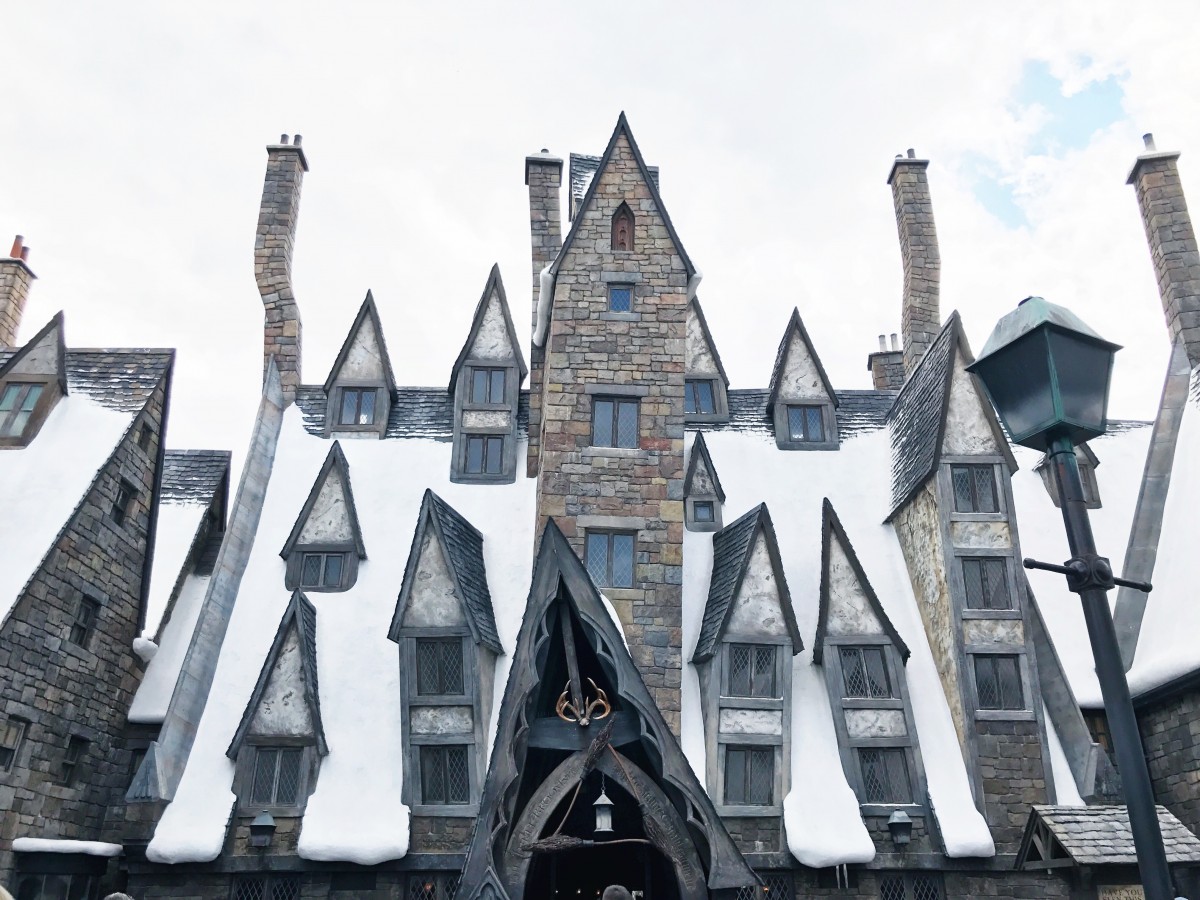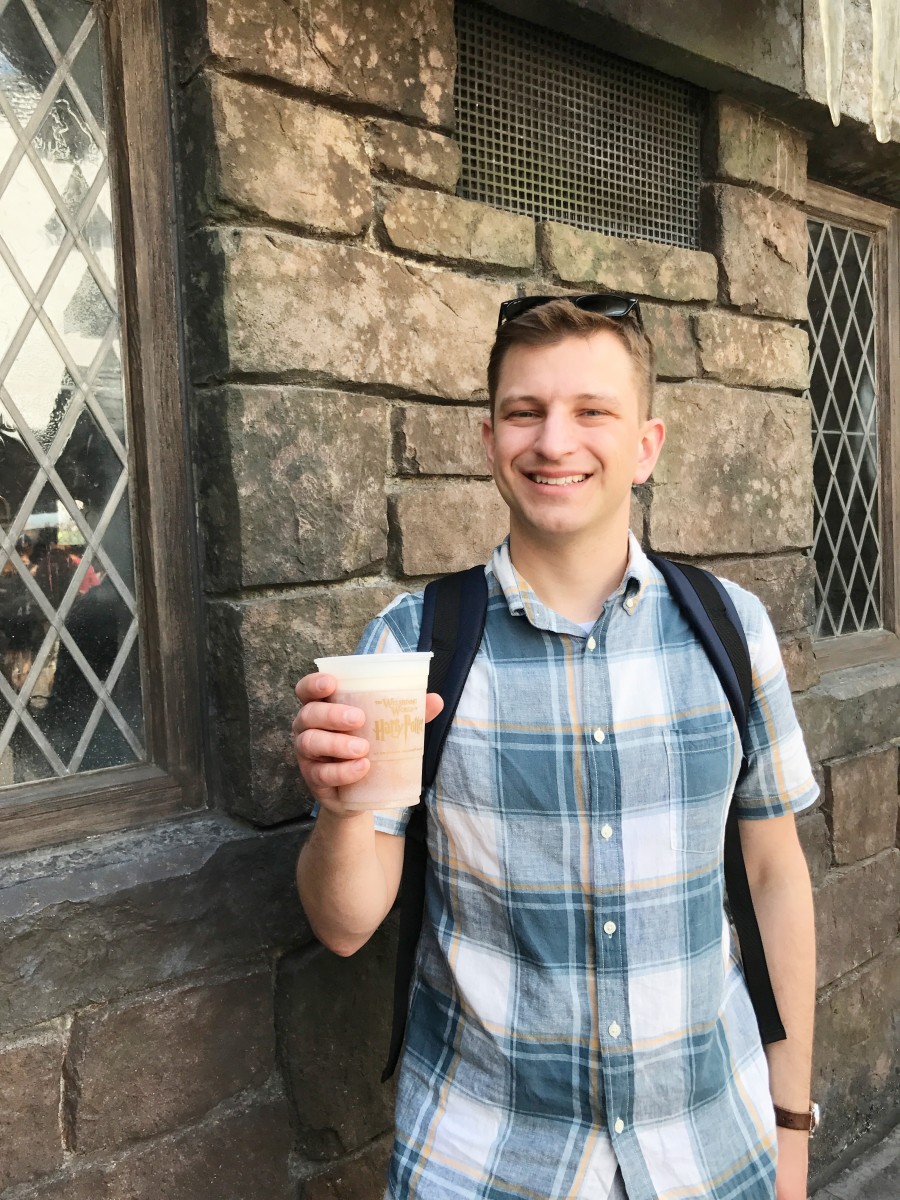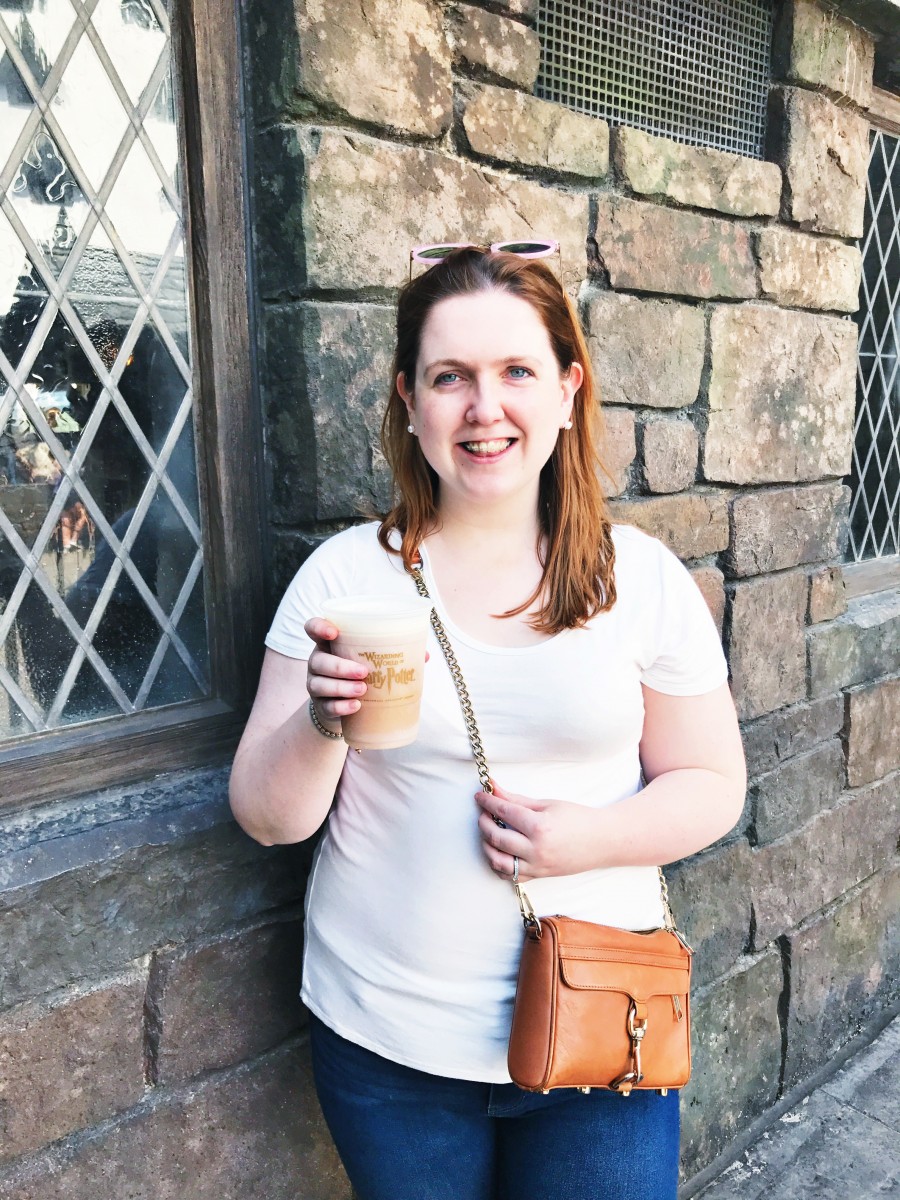 We finally got to try butterbeer!! The reviews that say it's disgusting are definitely wrong. Spend the $5 or $7 or whatever it is and get yourself a cup. It's delicious!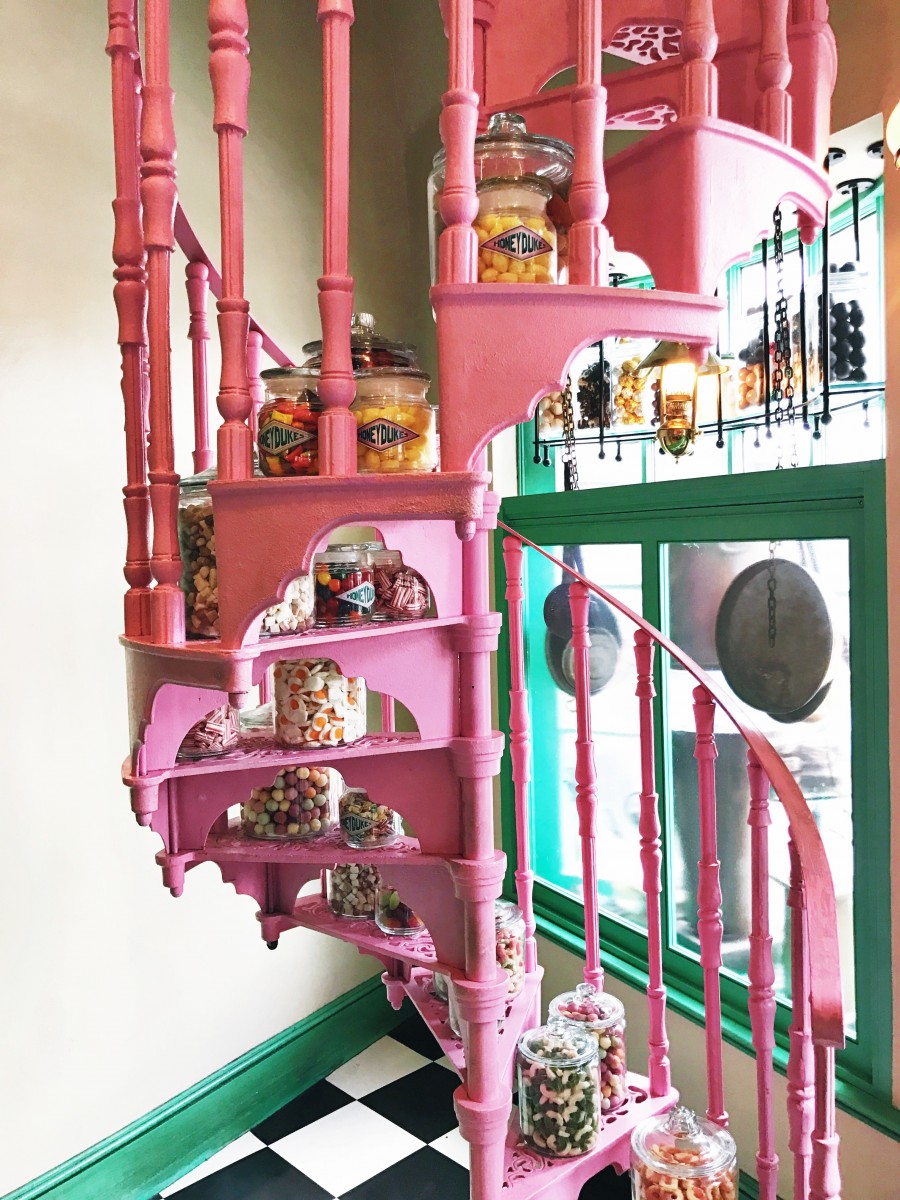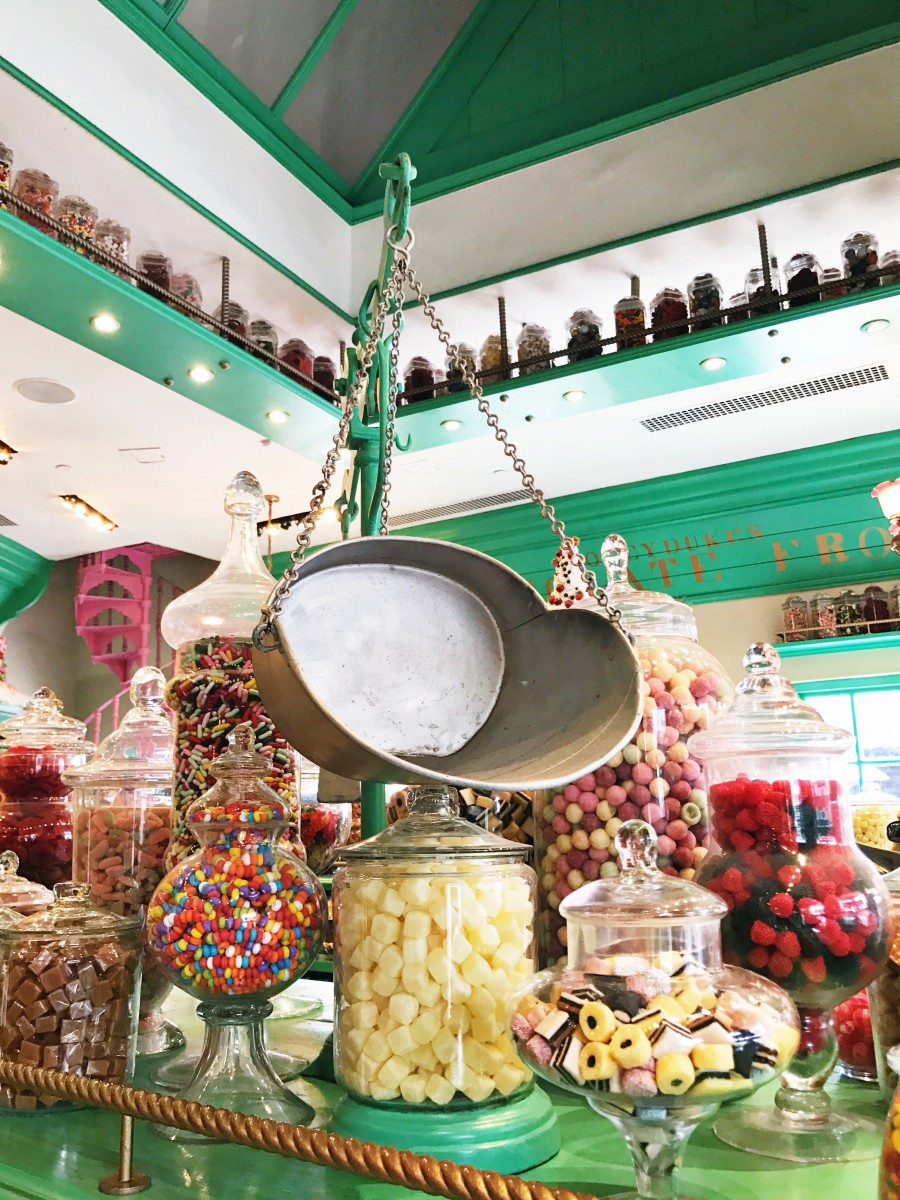 All the sweets at Honeydukes.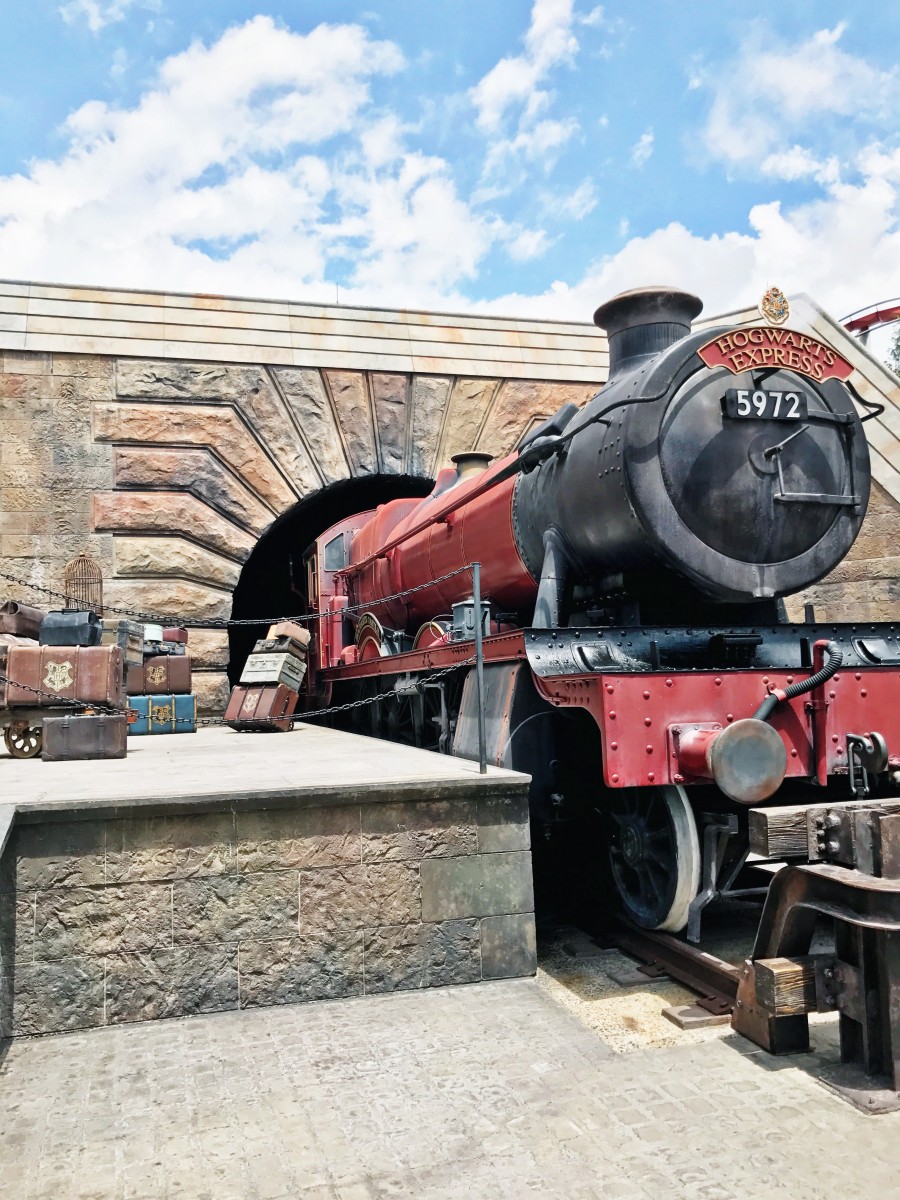 The Hogwarts Express! I'm so glad we did the Islands of Adventure first because we got to see the front of the Hogwarts Express and pose for photos before taking the trip.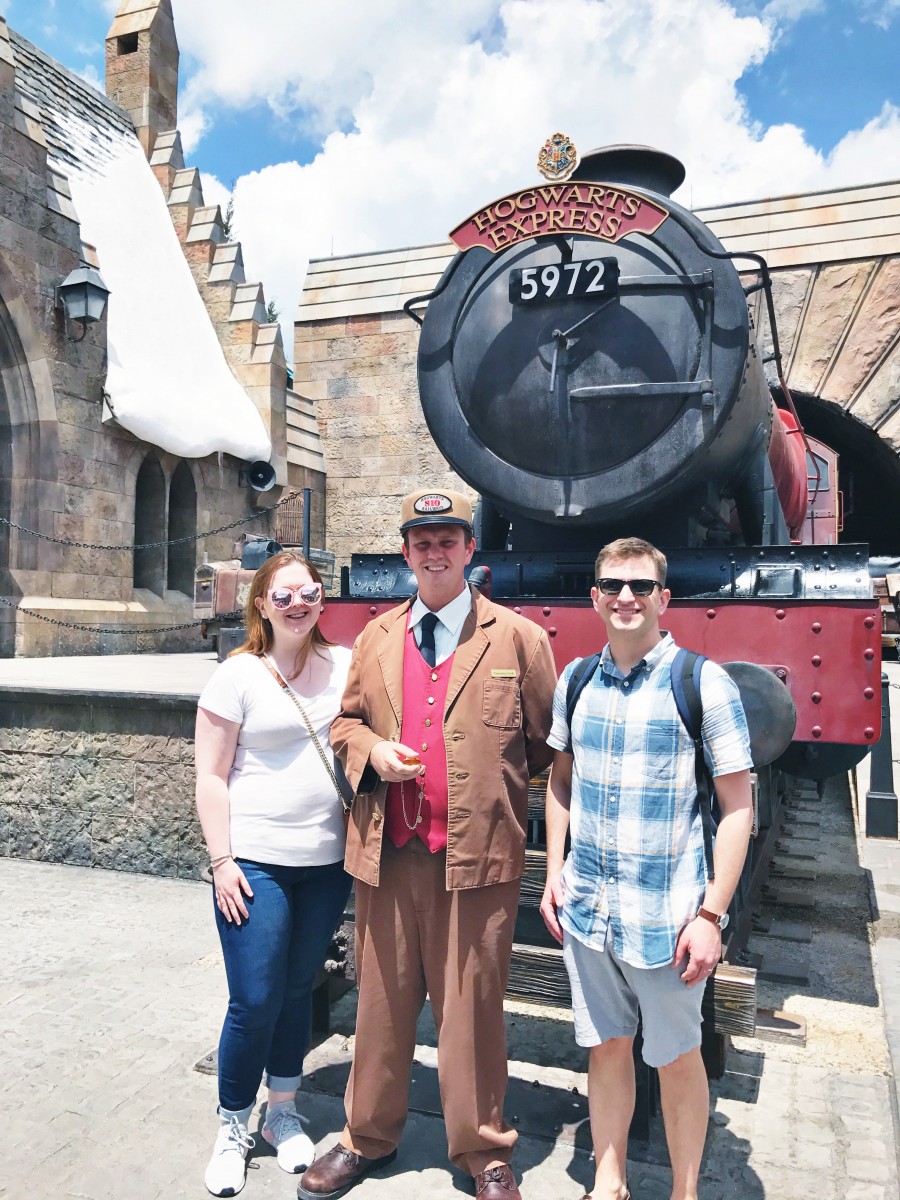 We even got to meet the conductor! We were in Orlando during off-season so it was definitely not crowded. The most we waited for any of the big Harry Potter rides was 20 minutes. That said, the line for the train was probably 40 minutes. It was totally worth it though because it was such a fun experience.
Diagon Alley
And before we knew it we were in Diagon Alley! This is the newest Harry Potter park. Escape from Gringotts is one of the best rides in the park. If you can only visit one park I would say this one because it also has cool Minion and Shrek rides (not pictured) but I really recommend exploring both Harry Potter parks.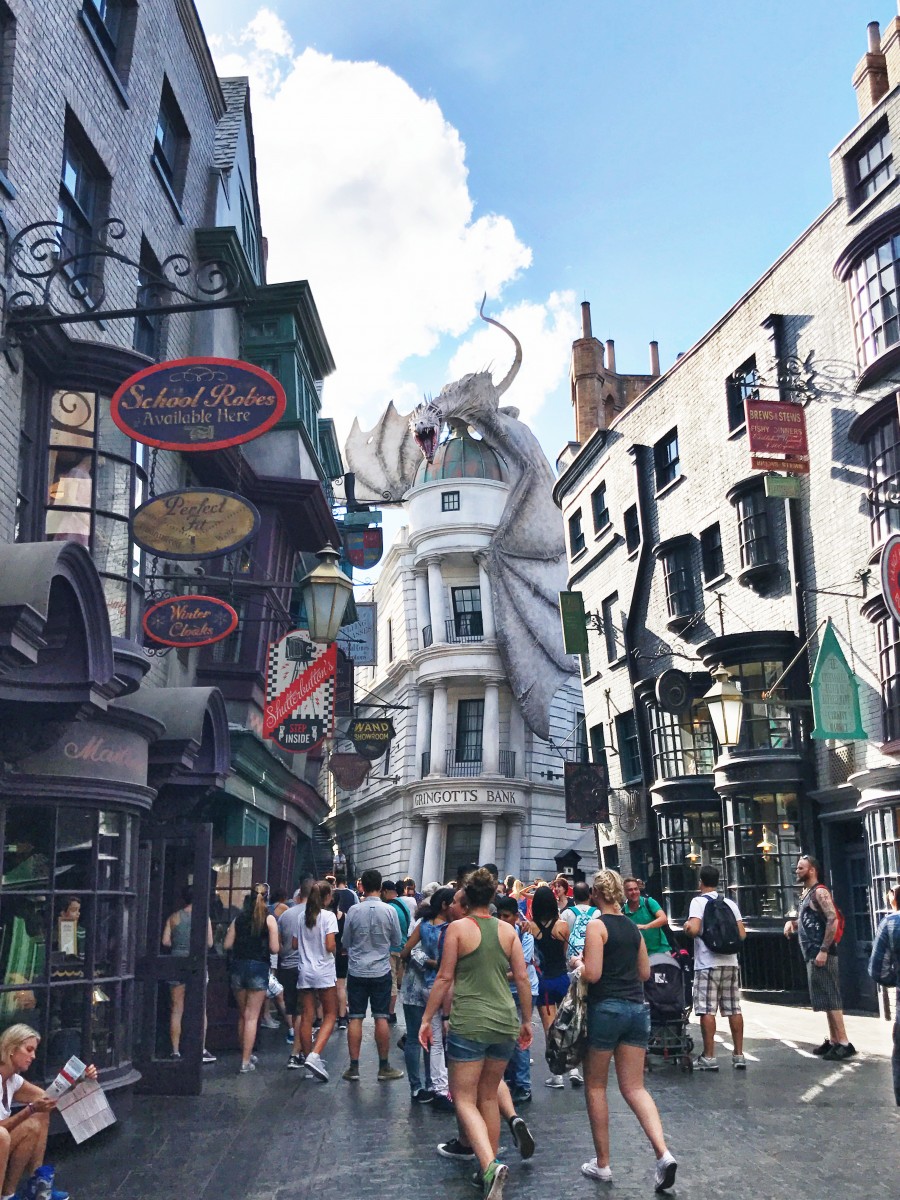 This park is truly the book come to life!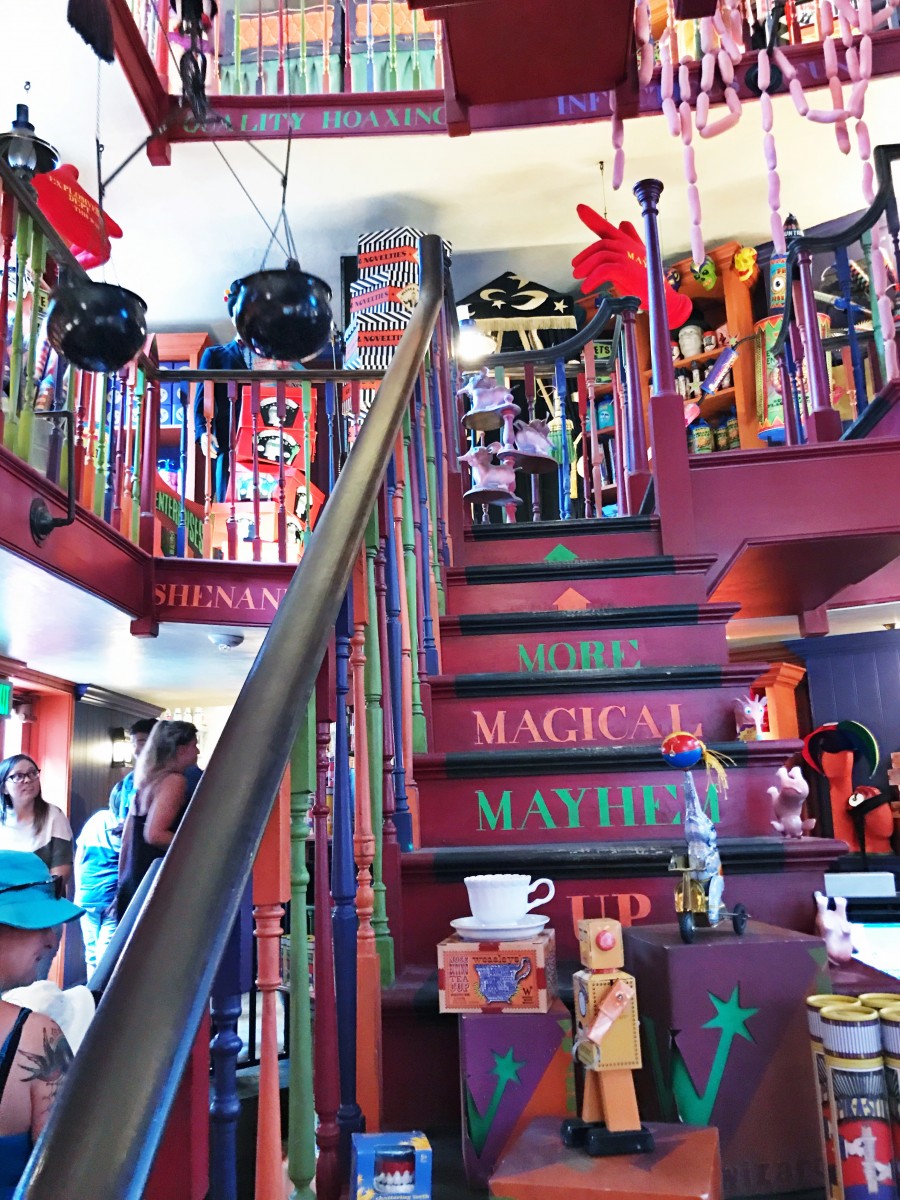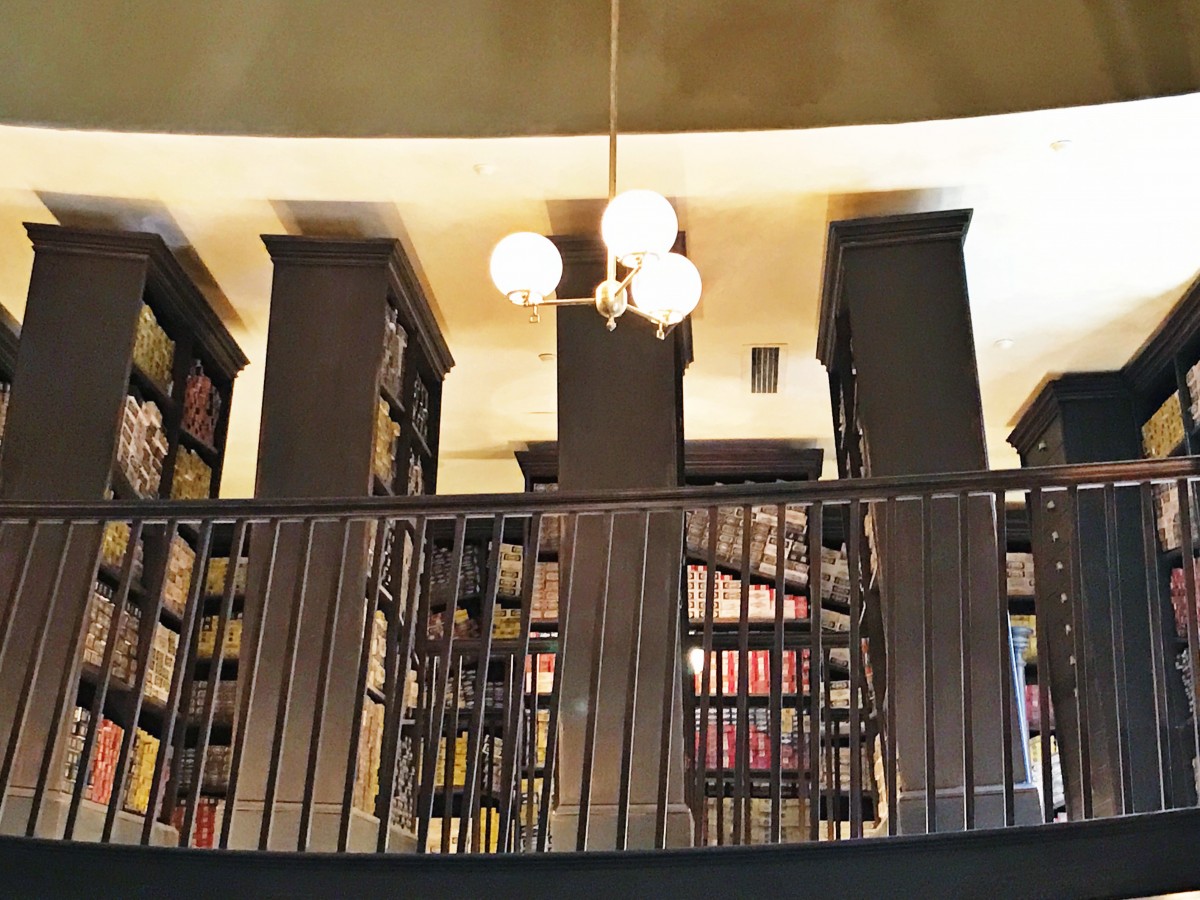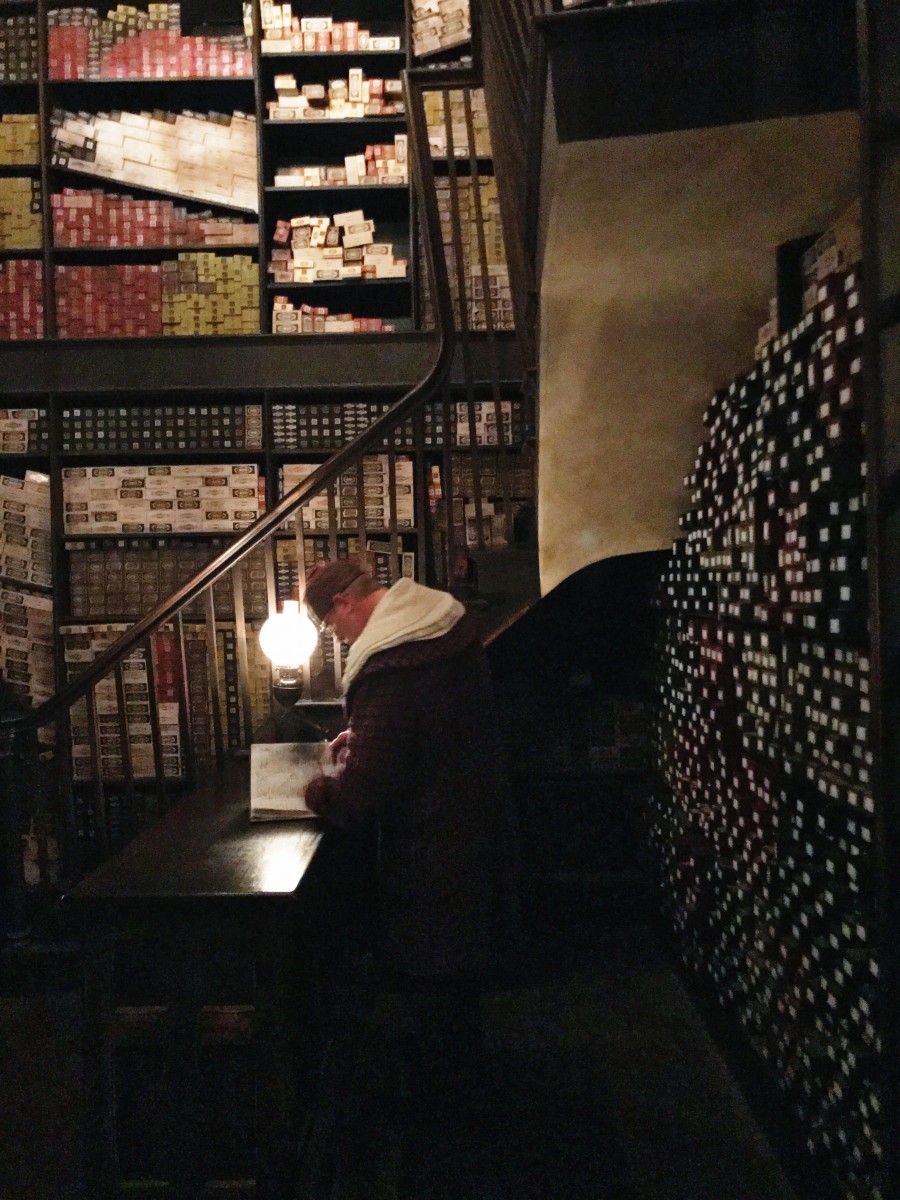 We did the Olivander Wand Experience!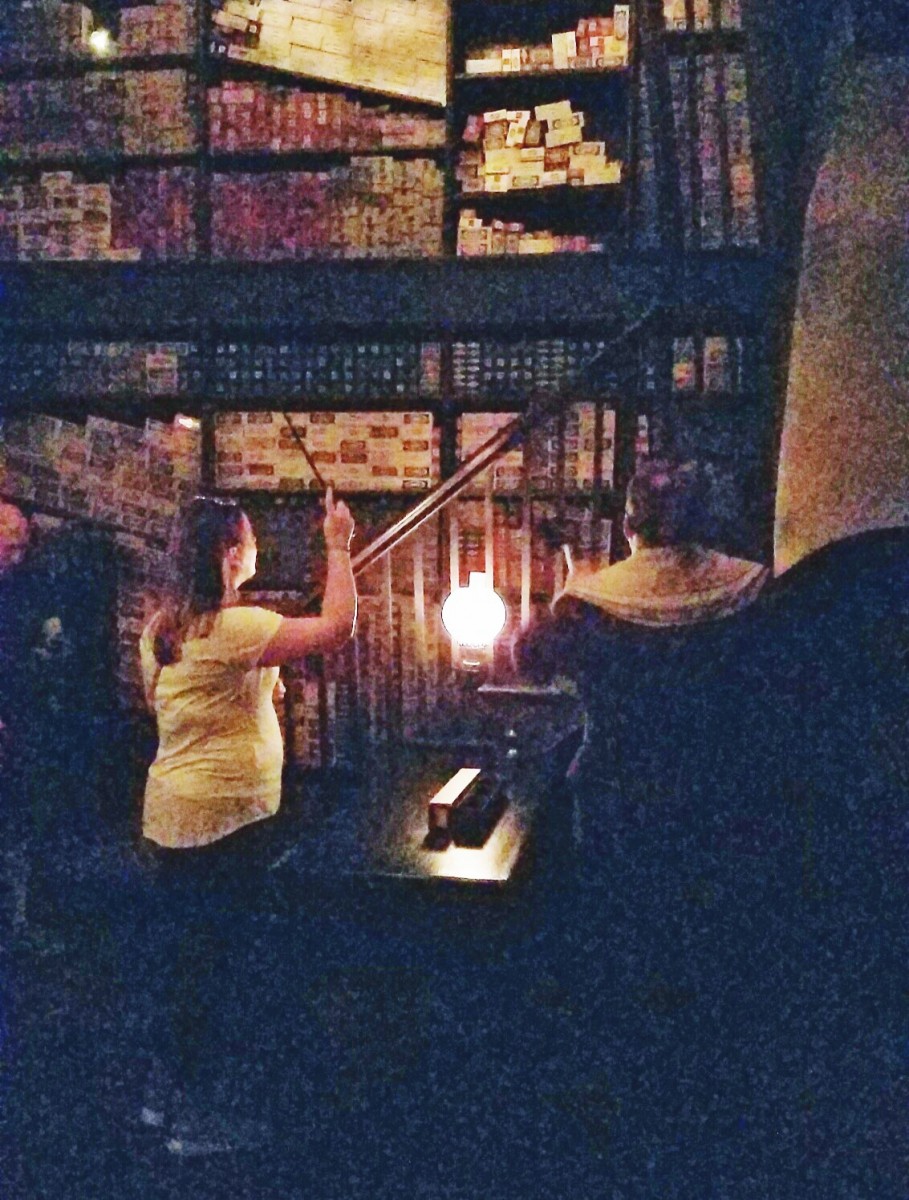 And I got picked!! It was a dream come true!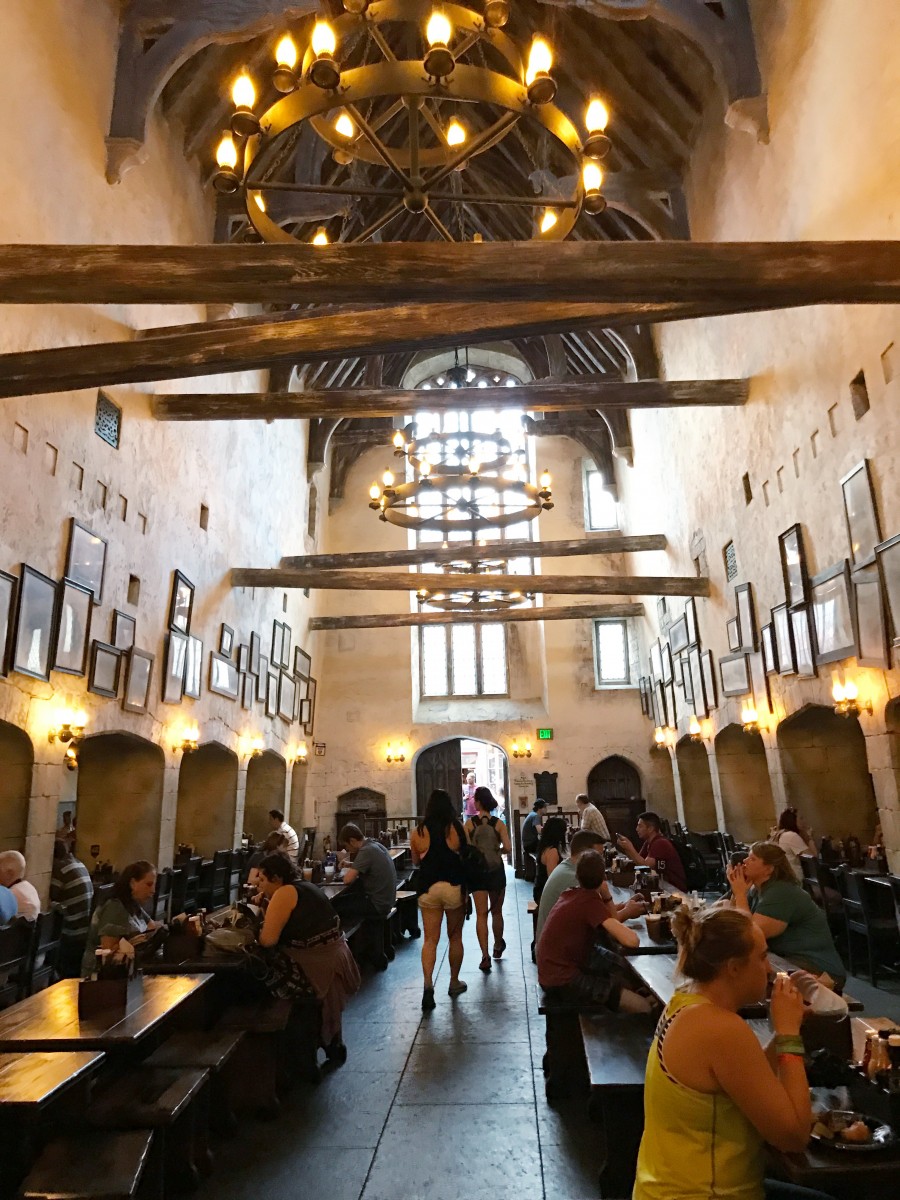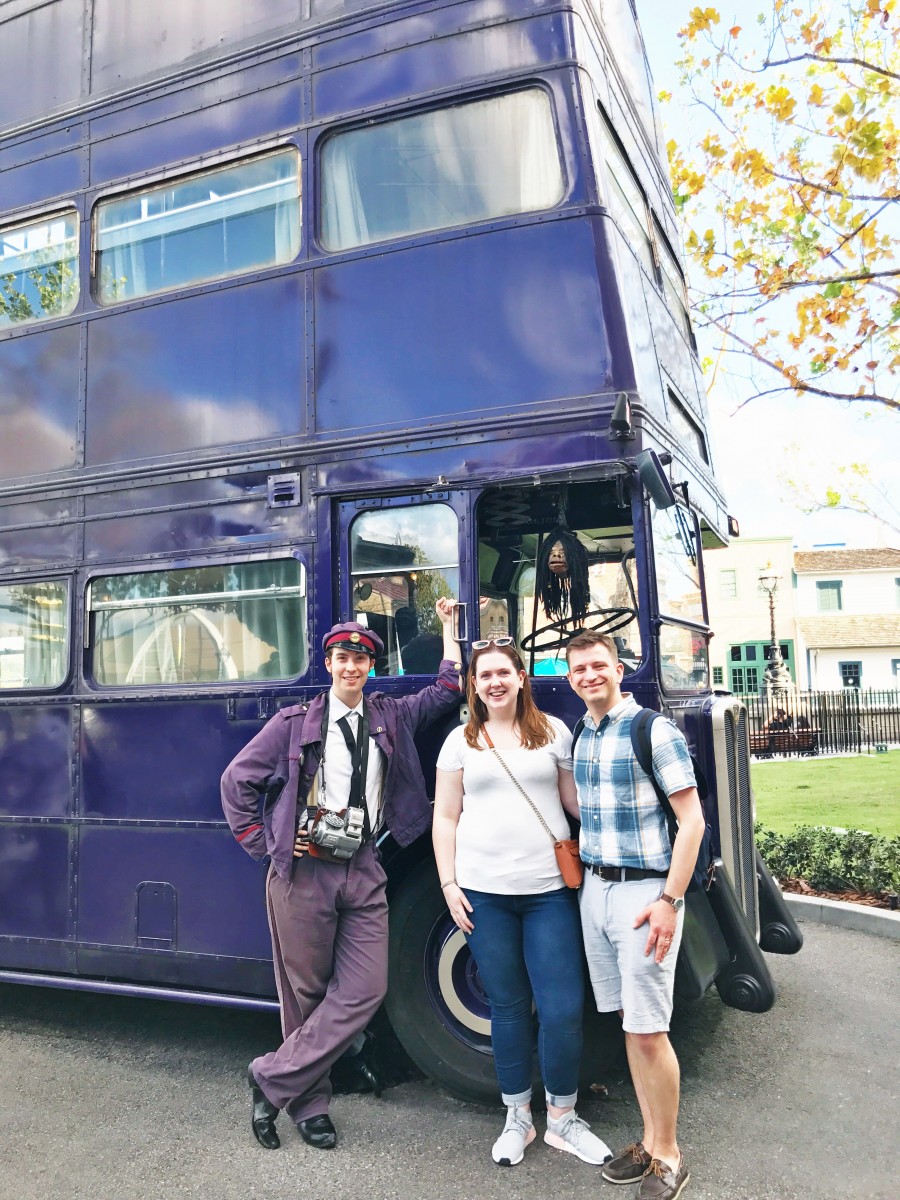 We spent so much time just hanging around in this park. We got drinks and sat and listened to the Tales of Beedle and the Bard. We also found the Knight Bus and had fun talking with the driver and the talking heads.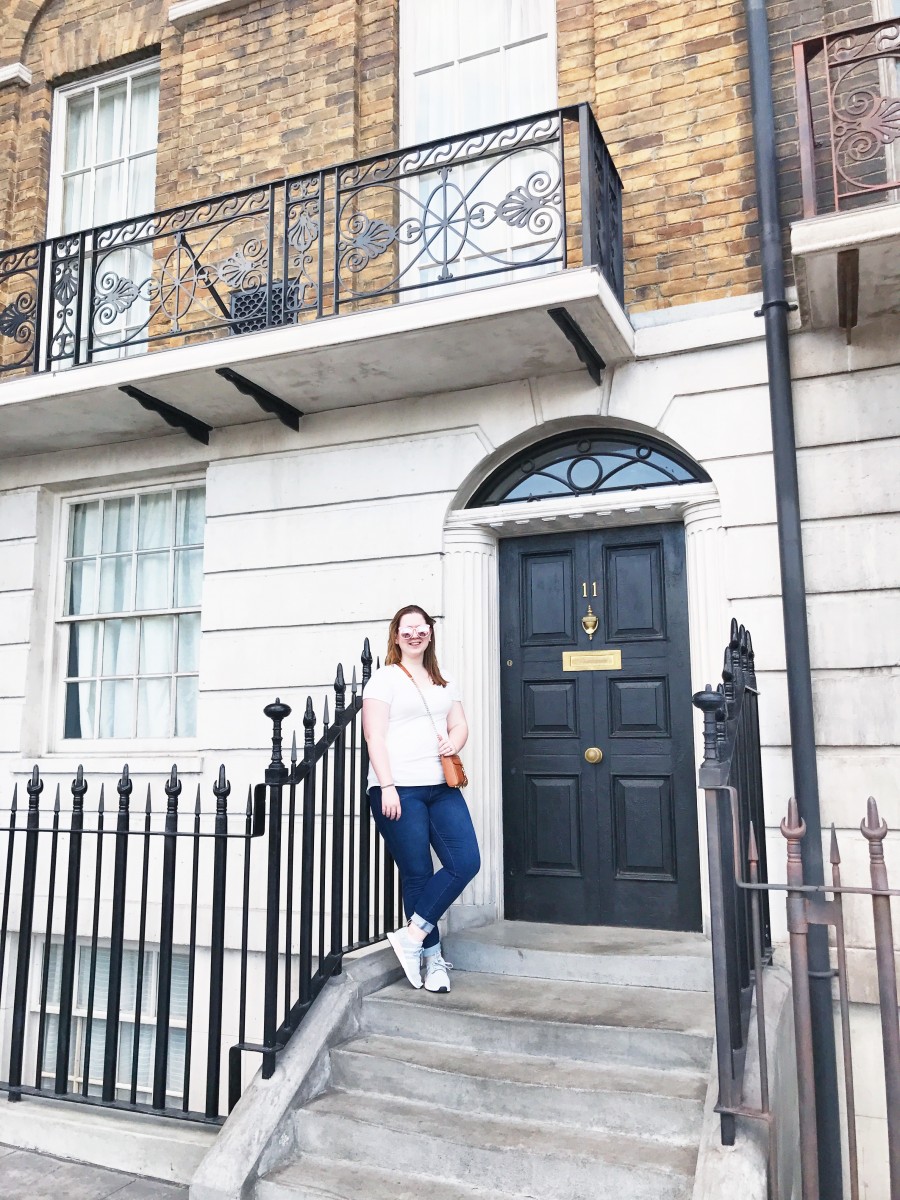 Universal CityWalk
We spent the entire day in the park and didn't want to leave. Once the parks closed we headed over to Universal CityWalk for some dinner and late night fun.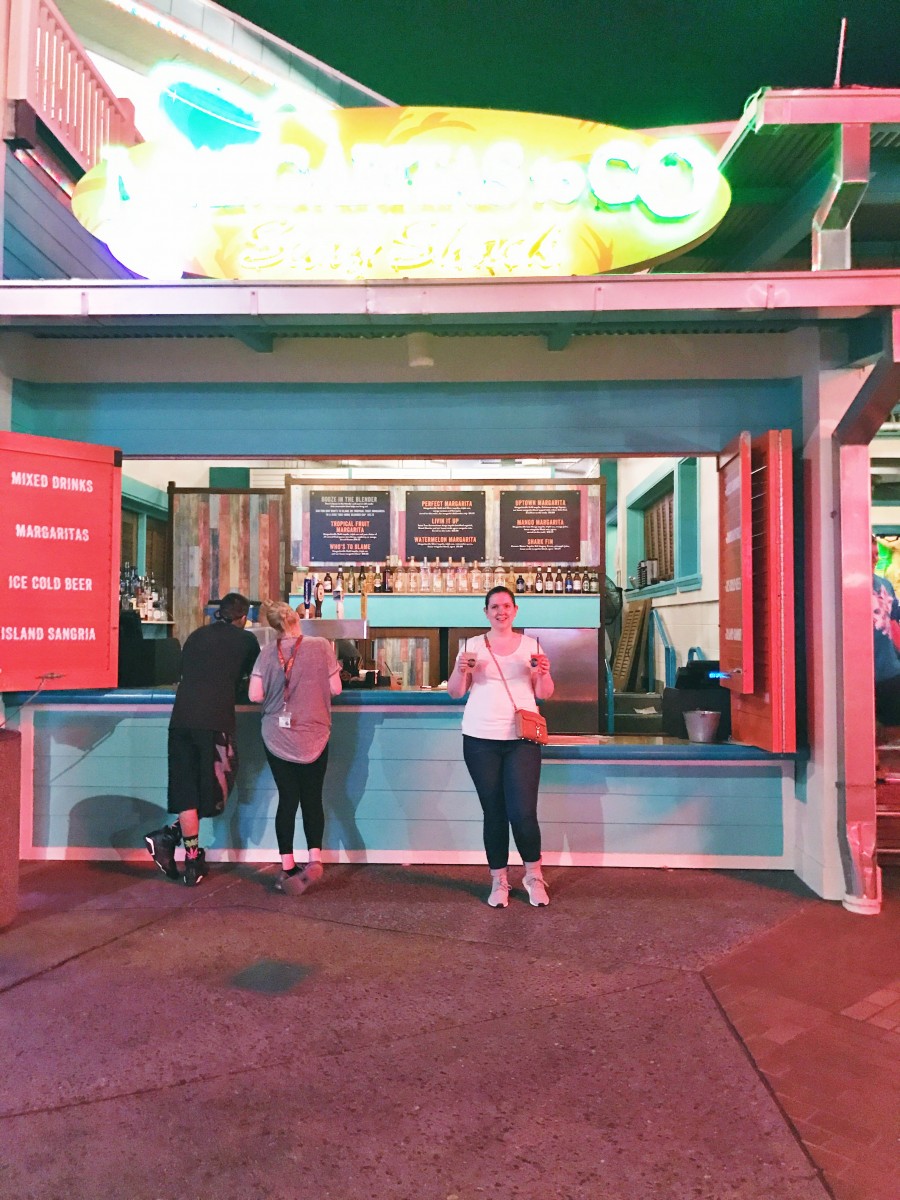 Double fisting margaritas at Margaritaville.  I've always wanted to try this place and the margaritas lived up to the hype!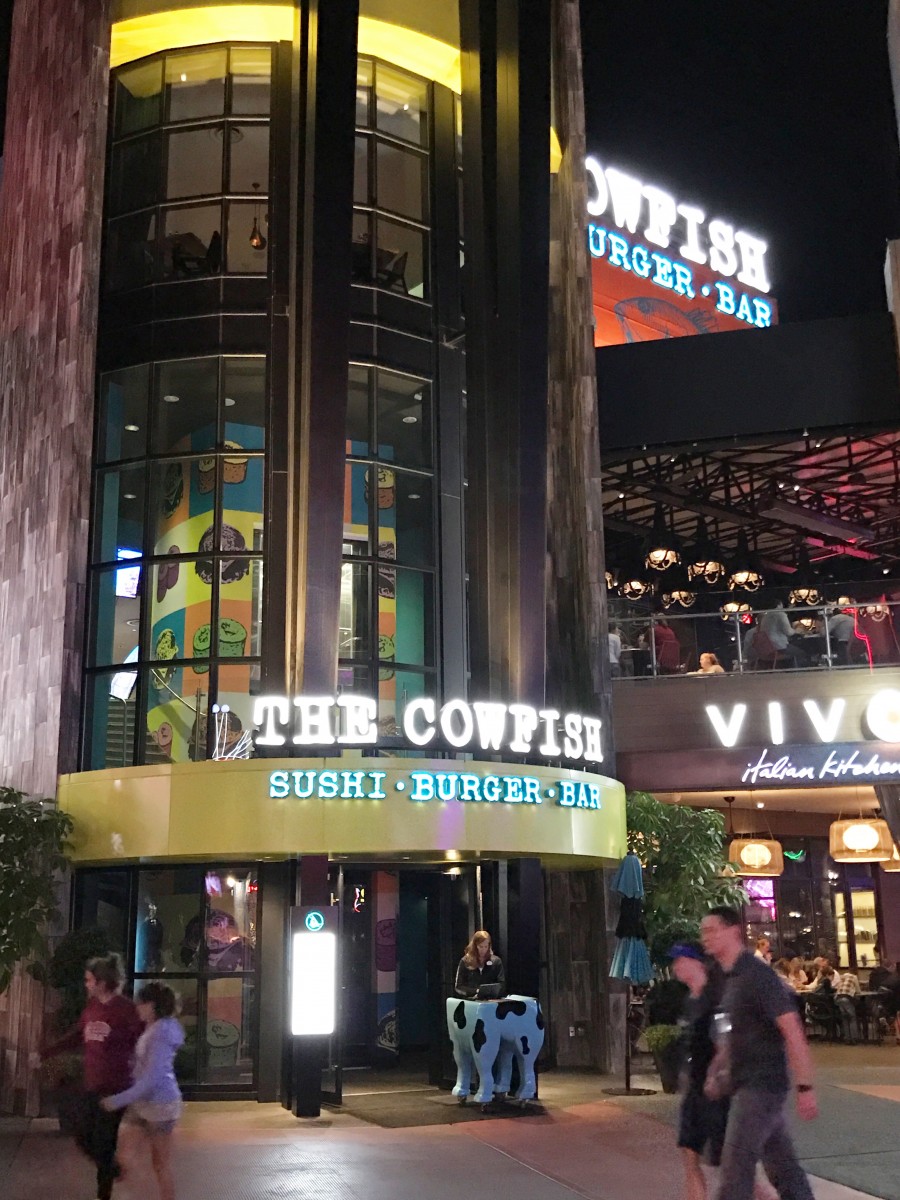 Per the recommendations of friends and the internet, we went to The Cowfish for dinner. It did not dissapoint.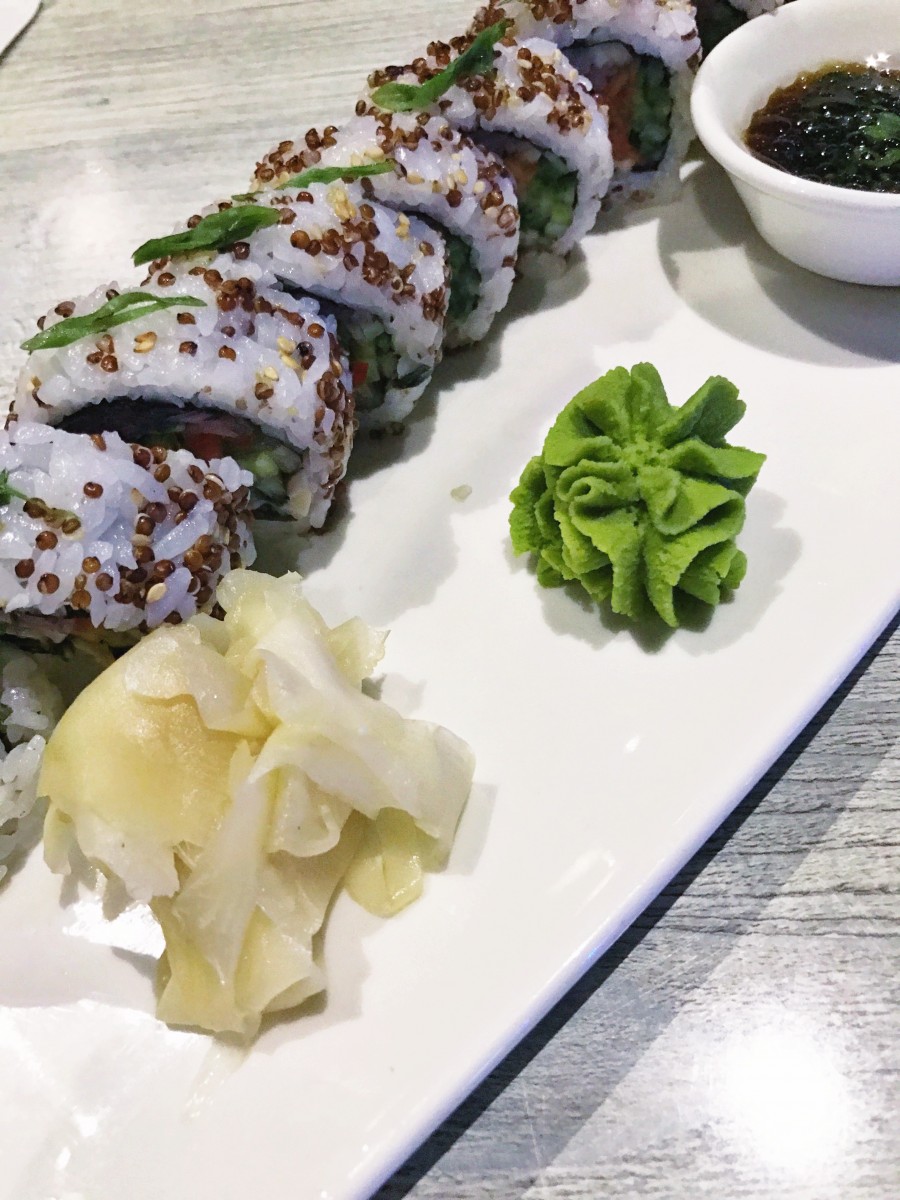 We split veggie sushi to start.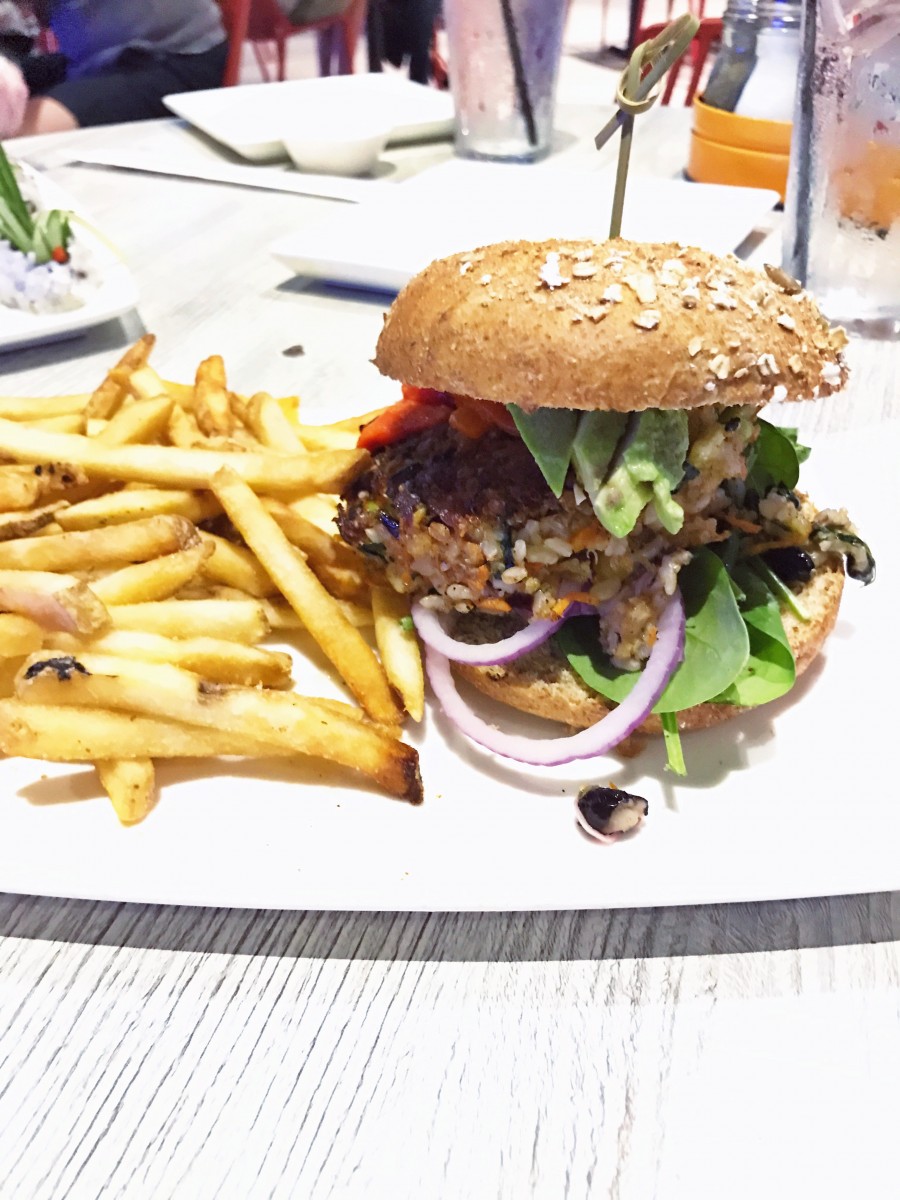 Before moving on to a veggie burger to share. Both were yummy.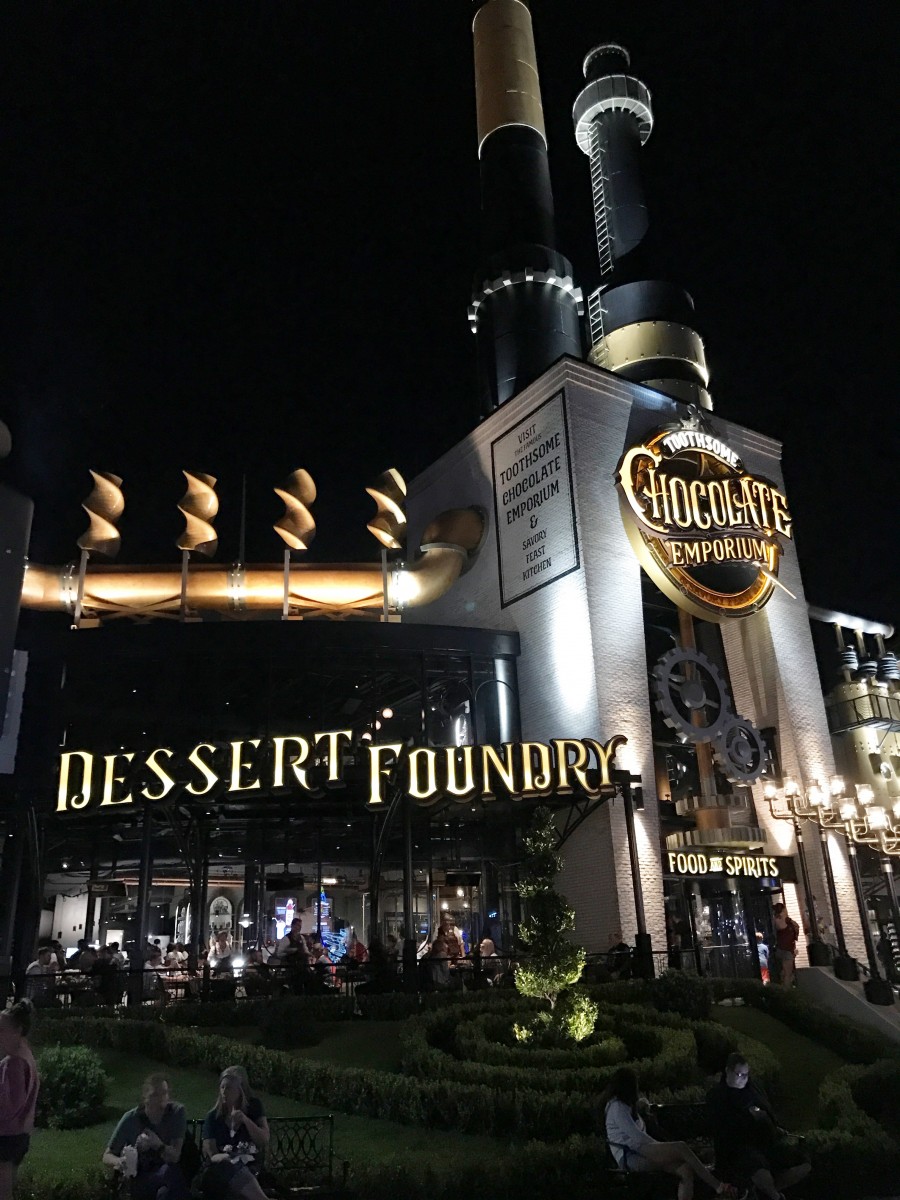 We finished the night out at The Toothsome Chocolate Emporium.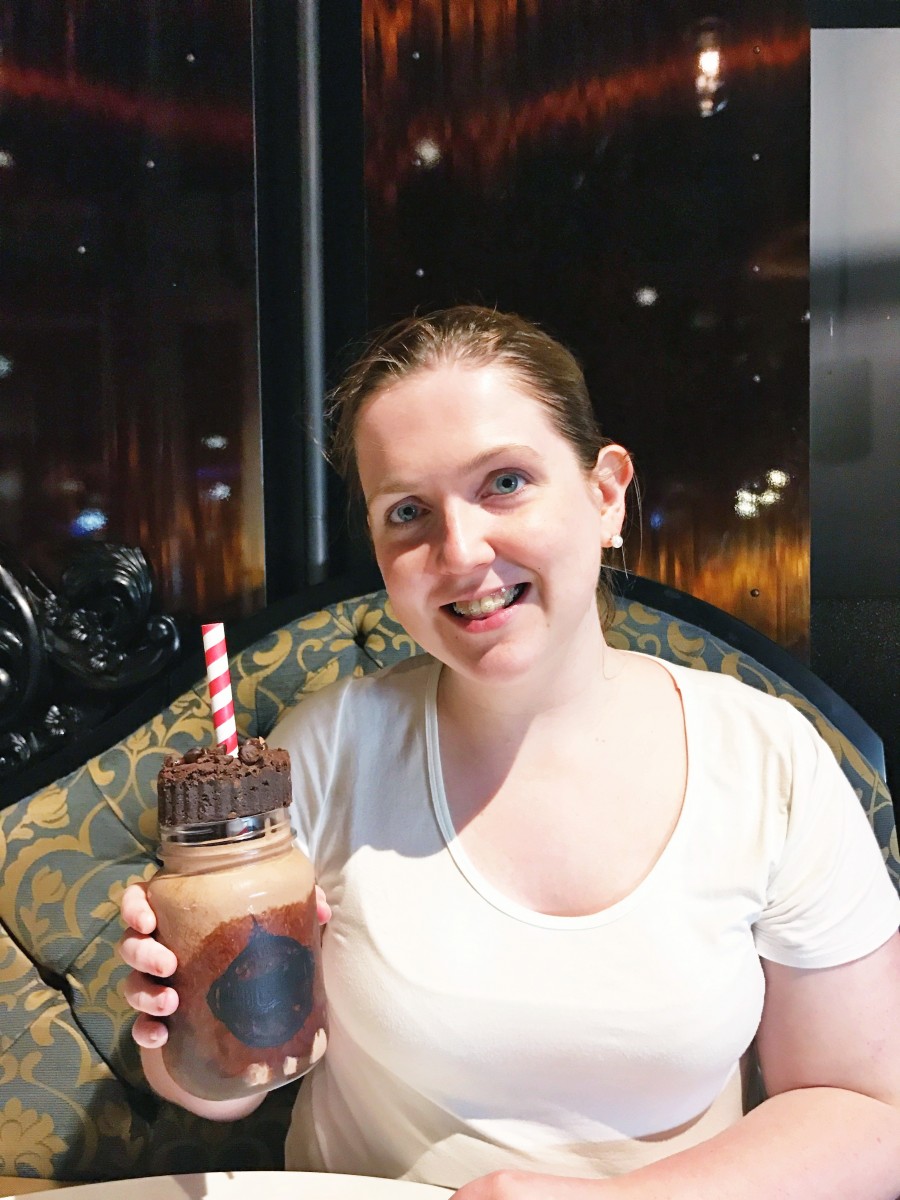 This milkshake was everything I wished it to be and more. Look at that hunk of brownie!!
Orlando, Florida is built upon experiences and Universal Orlando Resort really delivers on that. Every park, every restaurant, every character interaction blew us away. We will definitely be back!
Questions of the Day: Have you been to Universal Orlando Resort? Are you a Harry Potter fan? What part of my day would you enjoy the most?