I'm an incredibly sentimental person. Growing up, I didn't have a lot of family traditions (single parents have enough on their plate), and as a result always desperately wanted them. Traditions help root you, give you a sense of belonging, and create the kind of memories you will carry with you for the rest of your life.
Since marrying Josh, I've been so excited about the prospect of creating our own traditions, especially around the holidays. This Christmas will be our fifth Christmas as a married couple. Each year we learn more about how we like to celebrate together and what holiday activities mean the most to us. I'm so happy with the traditions we've already created and how much we look forward to them each year. When we have a family, we'll get to share these traditions with our kids.
Ideas for creating holiday traditions as a married couple
Creating a tradition can seem daunting or even overwhelming at first. It's a big task to set out to create a habit you will continue to do for the foreseeable future!
I've learned that the best traditions are not ones you plan for, but ones you happen upon by chance or even accidentally and then like so much you want to keep doing. Every holiday season Josh and I try out new activities to see what we like doing as a one-time thing and what was so special to us we want to revisit again and again.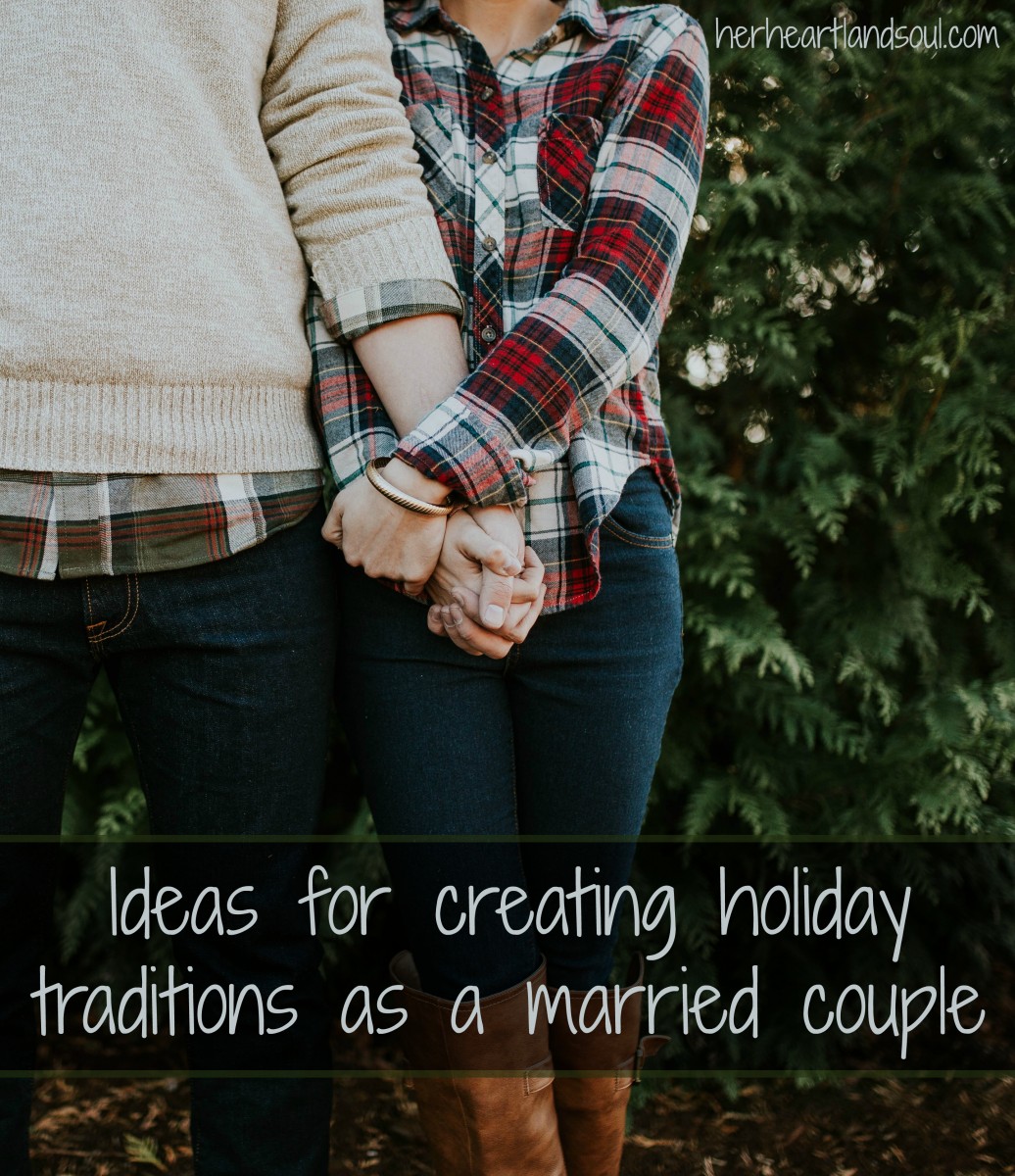 These five holiday traditions are tried and true in the Fairchild house. I hope they help give you some ideas as you look to create your own traditions.
5 holiday traditions Josh and I celebrate together
1. Buy a real Christmas tree
Growing up, I always had a fake tree and lived for visiting friends' houses and smelling the fresh scent of their real Christmas trees. It's a desire I've had since I was a little girl, so for our first married Christmas we bought a real Christmas tree. Believe it or not, strapping this massive (11 foot!) thing onto the top of our tiny Honda Fit and lugging it up to our 9th floor apartment every year is now part of the charm. 😉
2. Go see A Christmas Carol
This is a tradition not just for me, but for a large part of the Omaha community. Every year, the Omaha Community Playhouse puts on a truly magical rendition of A Christmas Carol. Josh and I look forward to the show every year and always leave brimming with holiday cheer.
3. Adopt a family
When you are blessed with more than you need, it's important to give to those who are struggling. From angel trees to workplace and church fundraisers, there are so many ways to give to others at Christmas these days. In Omaha, the Salvation Army hosts an Adopt a Family Radiothon every year that does so much good for hundreds of families in the community. The program makes me proud to call Omaha home, and Josh and I look forward to participating every year.
4. Gift each other PJs and a movie on Christmas Eve
I'm all about the hygge on Christmas. One way Josh and I foster this is by gifting each other new PJs and a Christmas DVD each year. On Christmas Eve we change into our comfy new PJs and watch one of the Christmas movies. Then the next morning, over fresh waffles, we watch the second Christmas movie. This is a fun way for us to build up our Christmas movie collection, and also lets us discover some lesser-known holiday movies.
5. Kick off the holiday season with the Macy's Thanksgiving Day Parade
The Christmas season hasn't truly started until you're cuddled on the couch on Thanksgiving morning watching the Macy's Thanksgiving Day Parade with the smells of roasted turkey and pies wafting through the air. I've watched this parade every year since I was a little girl and love that I now get to watch it with Josh. We spend Thanksgiving with his family in Connecticut and watching the parade together is family time that I cherish.
The show has an energy and magic I just can't put into words.  I love watching the large balloons drifting over New York City, seeing the high school bands and Broadway shows perform in the streets, and learning some fun facts thanks to the Today Show hosts' commentary.
Getting to see the parade live is actually on my bucket list. I hope one year to make it happen. Until then, I'll tune in at 9 am EST to NBC with the rest of the world to watch Santa ride his sleigh up 34th Street. It's a 91 year old tradition I simply can't miss.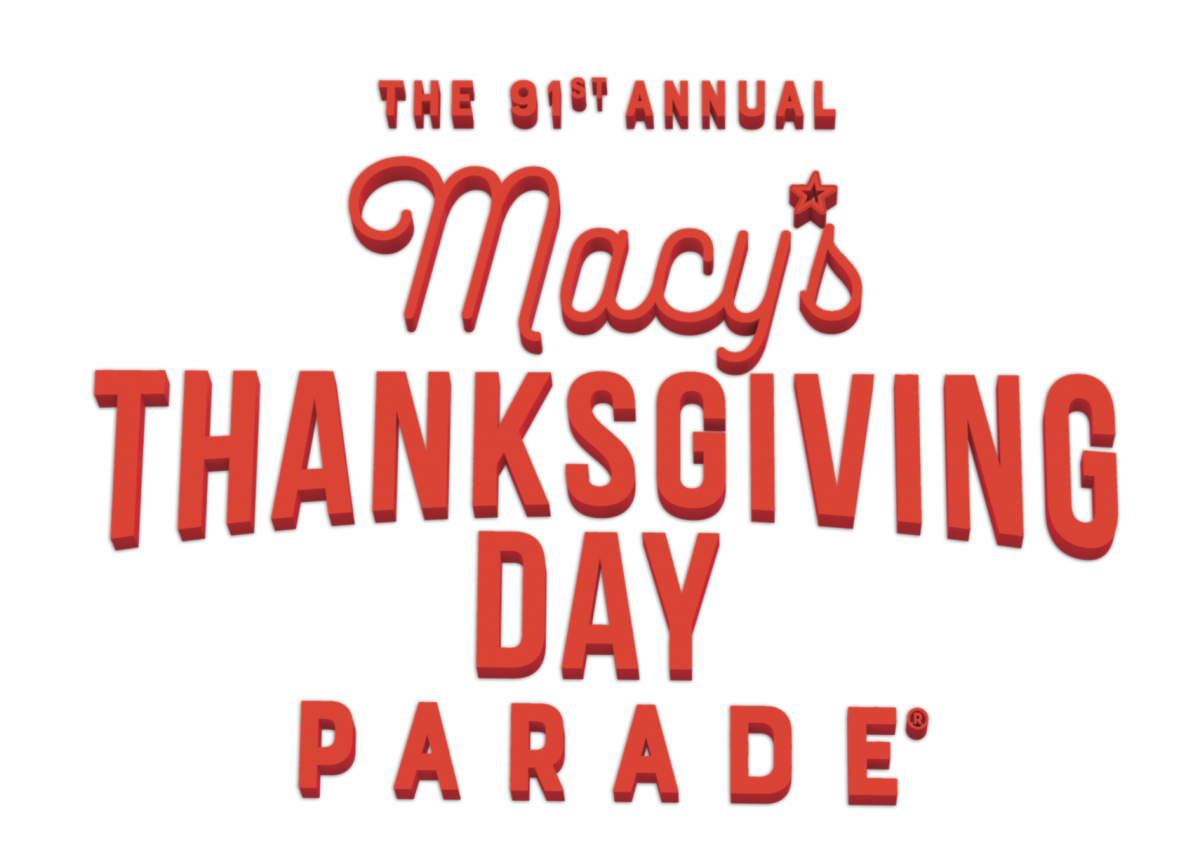 Questions of the Day: Are you big into tradition? What are some of your favorite holiday traditions? Do you watch the Macy's Thanksgiving Day Parade every year?
This post is sponsored by 
Everywhere Agency
 on behalf of Macy's
; however, all thoughts
and opinions expressed are my own.
SaveSave
SaveSave
SaveSave
SaveSaveSaveSaveSaveSave
SaveSave