Pin me!
Halloween is one of my absolute favorite holidays. Growing up, I couldn't wait until I had a house where I could hand out candy. Last year, we closed on our house on November 1st. I remember being so sad we missed Trick or Treating by one stinking day and telling Josh as we picked up the keys, "Next year we'll be able to go all out for Halloween!"

Unfortunately, the pandemic had other plans. While I love trick or treating, I don't want to risk ours or others' safety. Covid is no joke. I thought for sure we wouldn't be able to partake in handing out candy this year, until I decided to get creative.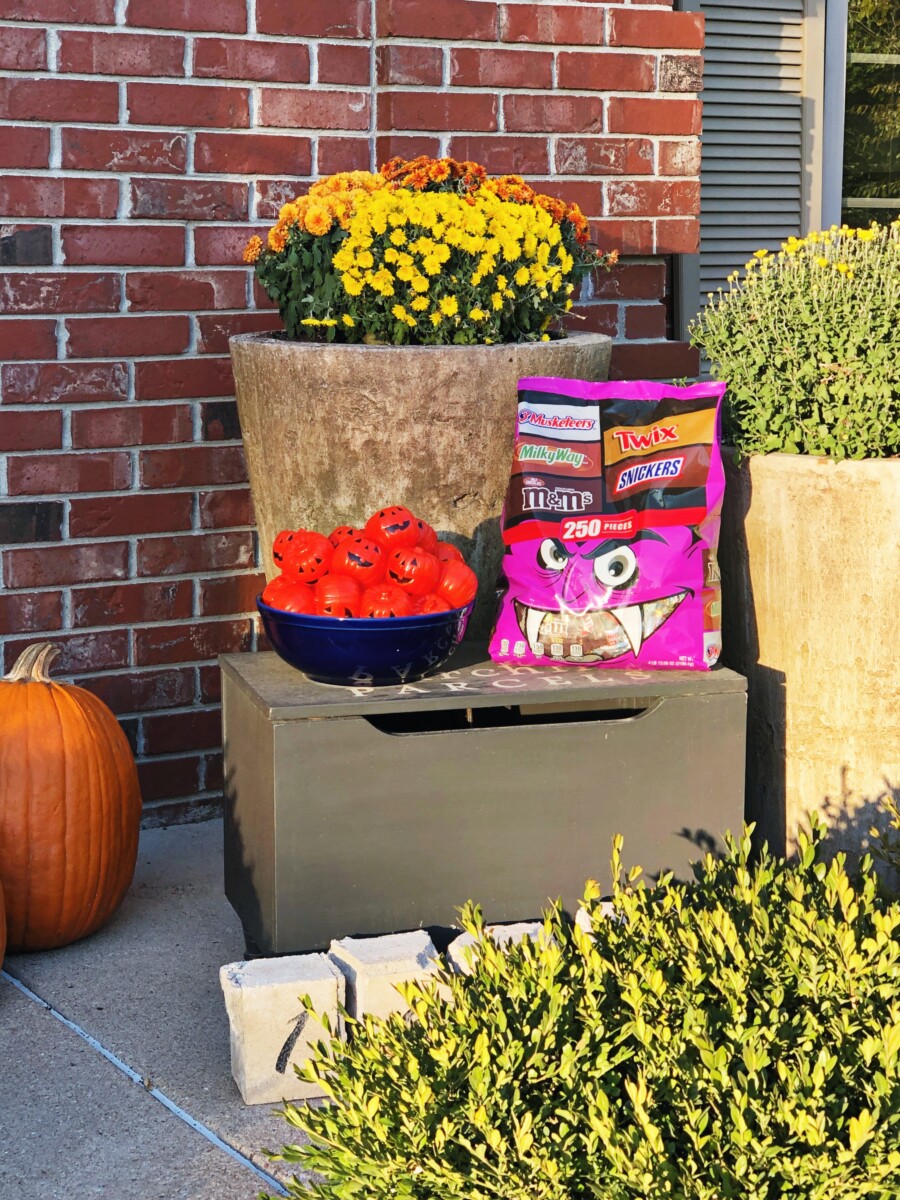 I call it the pick your own pumpkin patch! Creating it was simple. We simply swung by Hy-Vee to grab the biggest bag of our favorite candy. We also bought some plastic pumpkins and a fun little yard sign.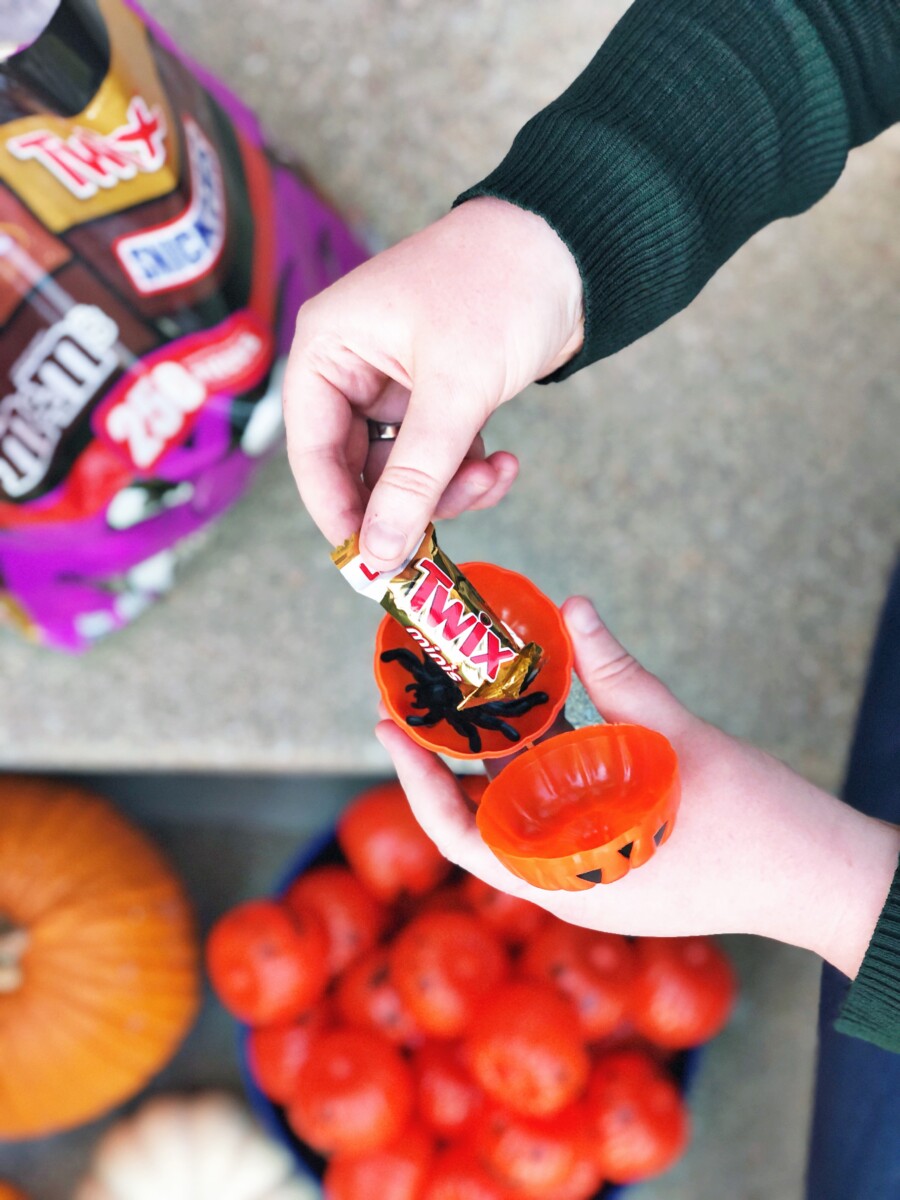 To make your own pumpkin patch, simply fill up the plastic pumpkins with candy and toys. Then place them in your yard with a sign to let parents and kids know they can pick their own treat.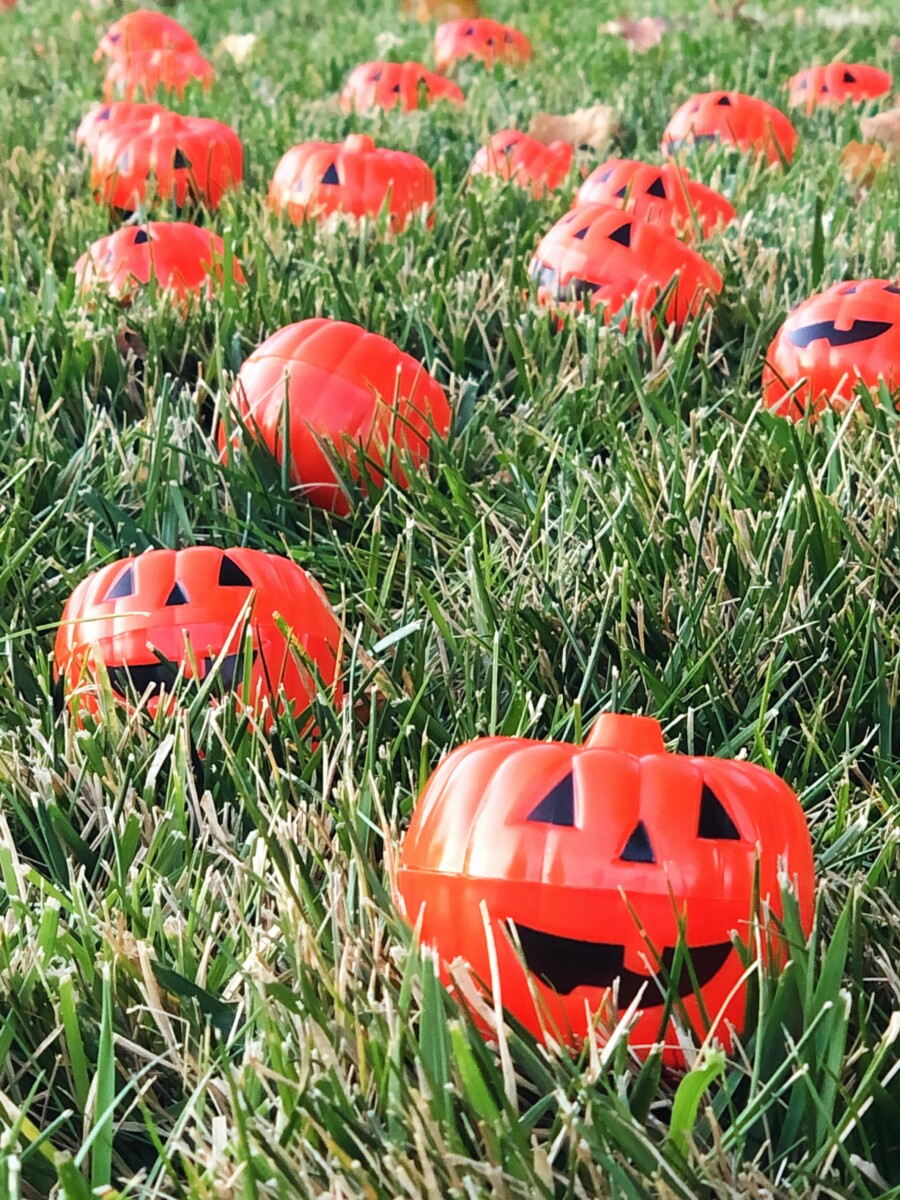 We plan to sit in our driveway and say hi to our neighbors as they walk the street. While it's not the Halloween we had planned, it's still going to be a whole lot of fun. Yay for quarantine creativity!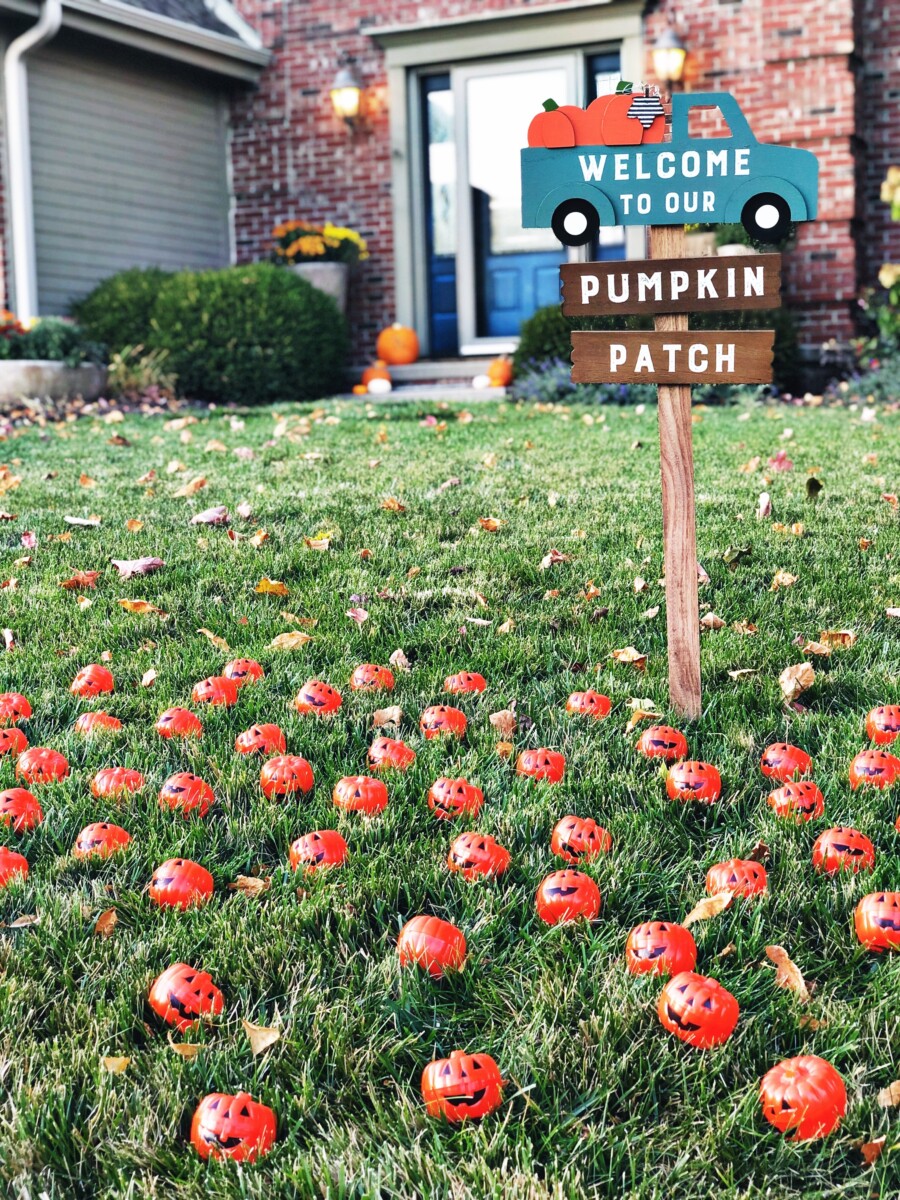 Pro tip: make sure you buy the candy you like, so you can eat any leftovers!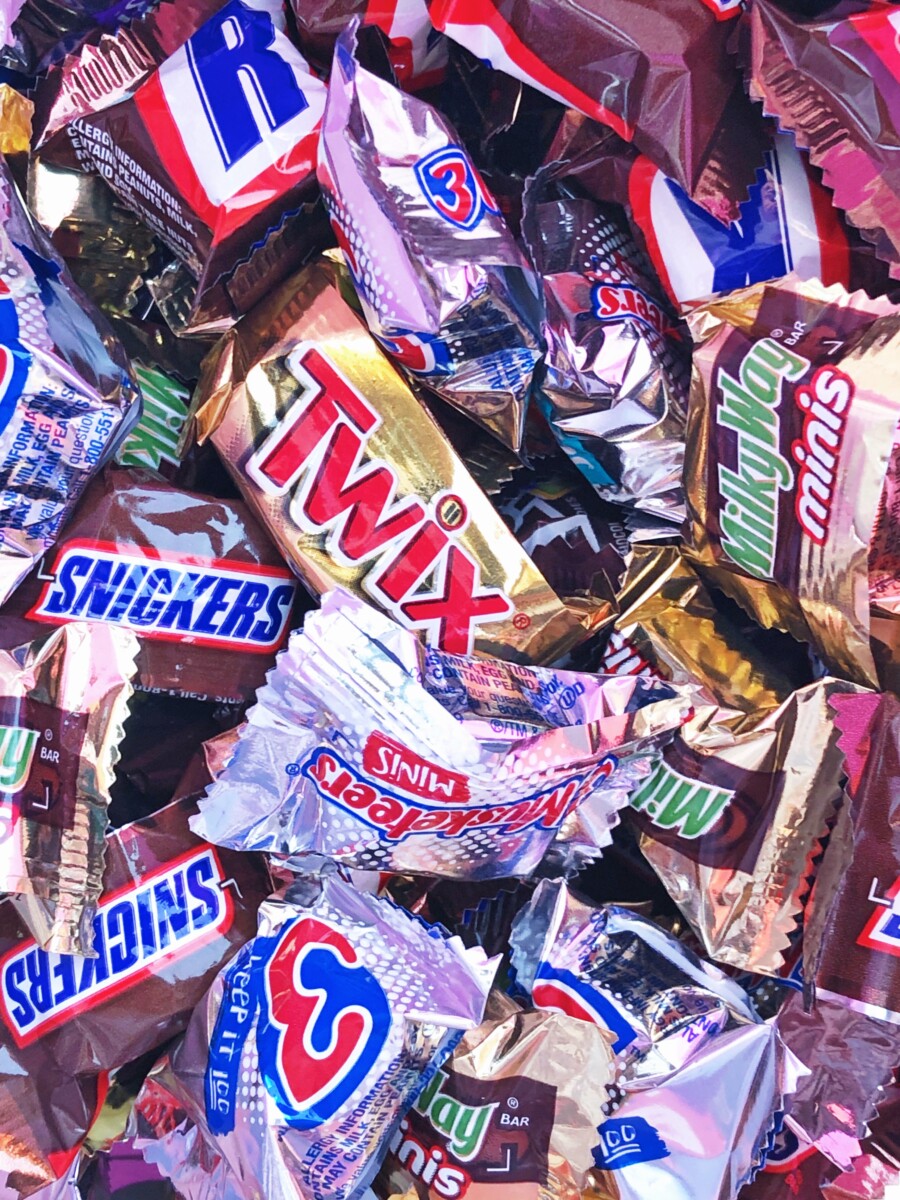 We've always loved Hy-Vee but they've become a necessity during quarantine. Their online ordering and curbside pickup is clutch as we avoid going in stores, and you can't beat their selection. We have also saved so much money on gas with all the fuel saver perks we've been earning. This year has been the year for home cooked meals and all the fun recipes. Josh and I want to make this festive hand and eyeball punch to sip as we sit in our driveway on Halloween.
Questions of the Day: Are you planning on trick or treating this year? What's your favorite Halloween candy?


Thank you to
Hy-Vee
for sponsoring this post!