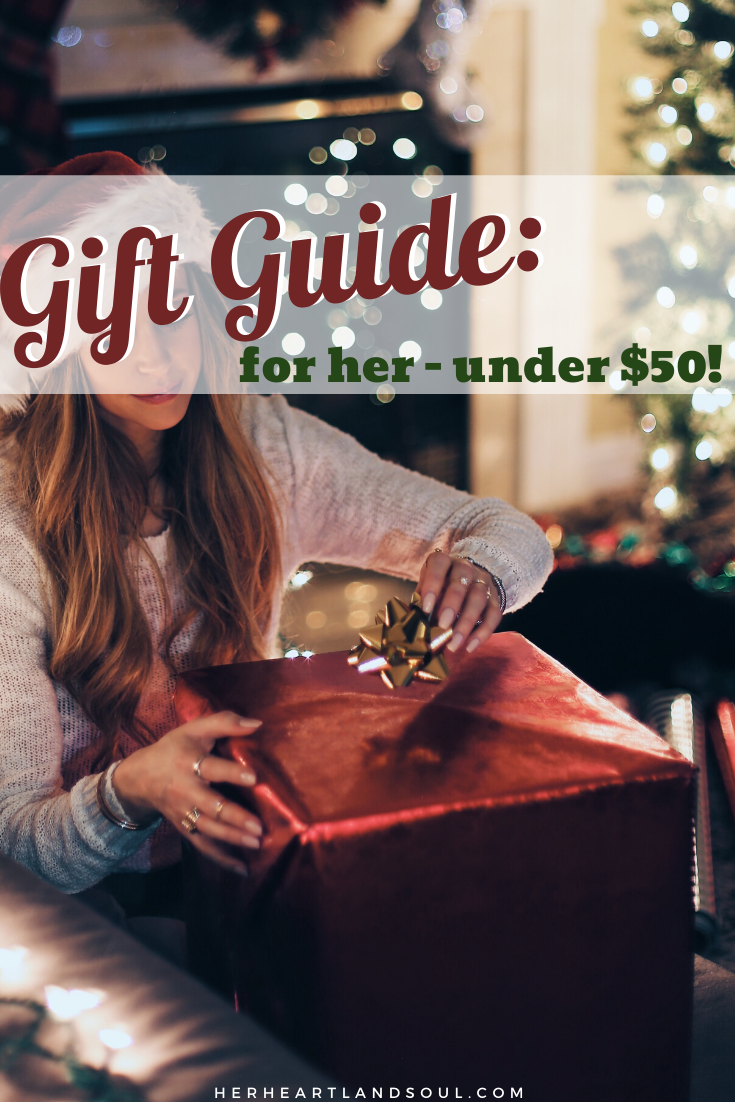 Pin me!
Strong women: may we know them, may we be them, may we raise them. And may we spoil them with Christmas gifts! This gift guide is chock-full of Christmas gift ideas for her. They also happen to be some of my very favorite things. And they're all under $50!! (Not only are they under $50 but almost all of them are on sale right now making them even cheaper than normal! Snag 'em early to get the best deal!) 
Erin's favorites under $50
Phew you made it to the bottom! I hope you loved this gift guide and it helps bring a little extra holiday cheer to you and the special women in your life! If you get one of these items as a gift for yourself or for others please let me know what you think of it!
Questions of the Day: What are you buying for your girlfriends this Christmas? Have you tried and loved any of my favorite things?