The Nordstrom Anniversary Sale is in full swing this week for Nordstrom cardholders. It's a great way to stock up on the fall's hottest fashions at discounted prices. If you're not a cardholder the sale opens to the general public on Friday, July 22nd. (Tomorrow!)
I am not a cardholder so I've added all the items I want to buy to my Nordstrom Wishlist. Then, at midnight tomorrow, I plan on adding them to my cart and checking out. These Tory Burch boots are going in and out of stock each time I check on them and I am going to cry if they are sold out tomorrow! (Cute wide calf boots are hard to find!) But it'll be a lesson to myself to just open up a dang credit card if I want something that badly from the sale next year.
There is so much stuff on sale this year that it's almost a little daunting. I was proud of myself for combing through all 90 pages of sales so I could share a complete list of my favorites with you. Here are my picks for the best of the Nordstrom Anniversary Sale deals. I've included a little of everything, with some beauty, some shoes, some accessories, some workwear, and some casual wear picks. There's even a seriously amazing pool floatie! 😀 I hope you enjoy!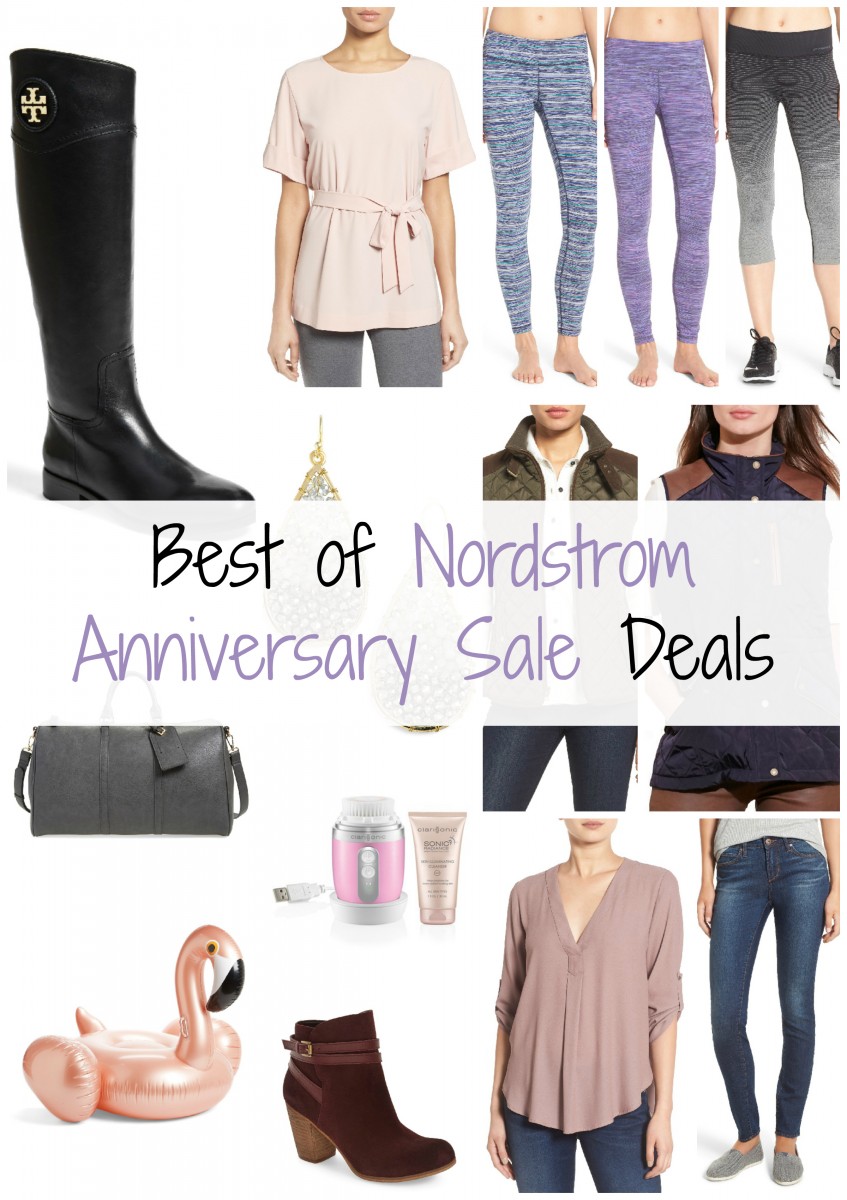 Best of Nordstrom Anniversary Sale Deals
I tried something new with how I'm showing my sale picks. Let me know if you like this way better than my typical collage with links underneath!
[show_boutique_widget id="423907″]
Questions of the Day: Are you a fan of the Nordstrom Anniversary Sale? Are you a cardholder? Do you plan on shopping this sale? What's your favorite of my picks?