We're in full on summer mode over here, which means there's lots of get-togethers, backyard BBQs, and fun parties. Something about warm weather just makes people want to get together and celebrate. In that spirit, I thought I'd share a quick, easy, and delicious chip dip you can make for your next summer soiree.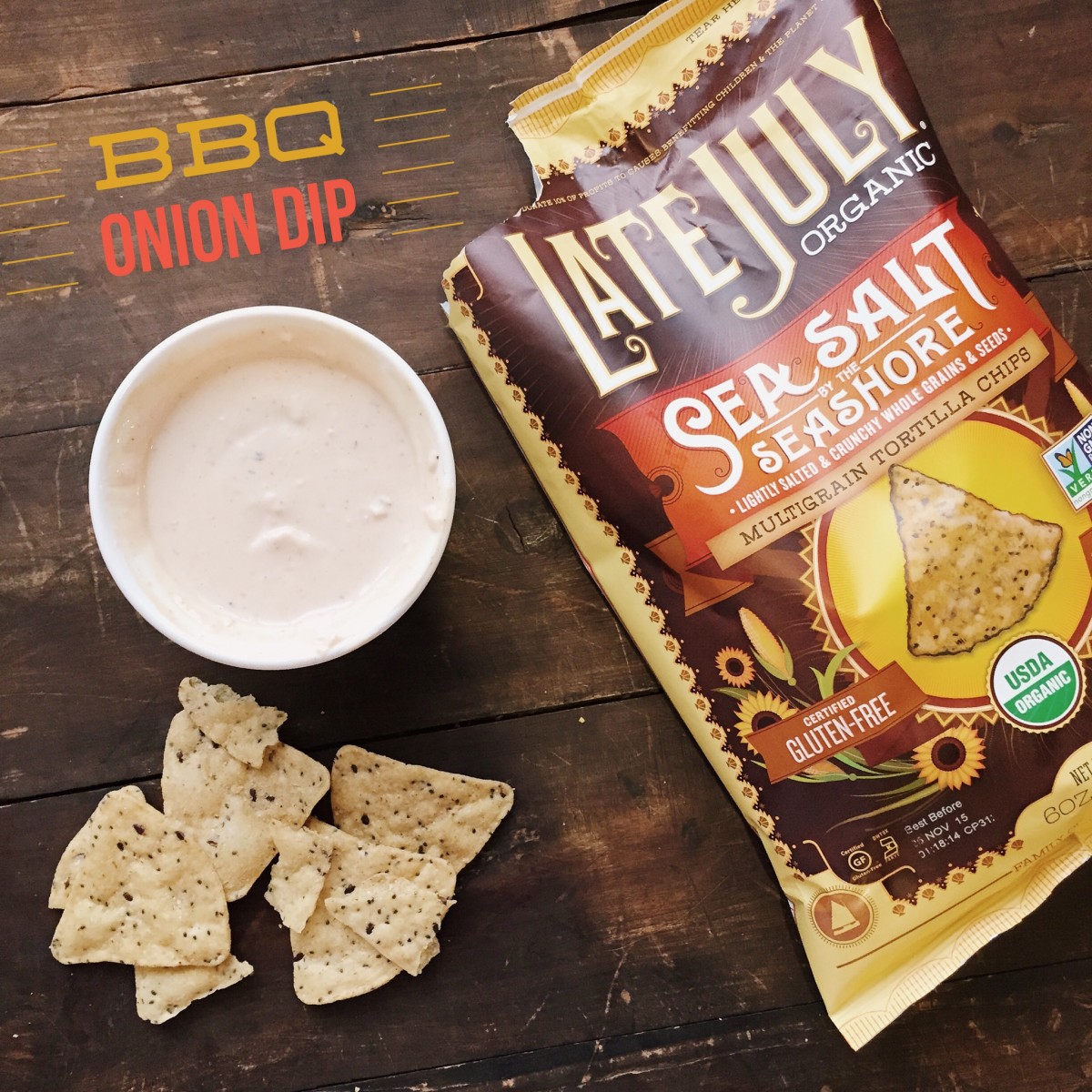 Have you ever had Late July chips? Oh my gosh they are fabulous. Like, I have to be careful with the bag because it's so easy to keep eating and eating. They have so much depth, crunch, and flavor to them. They're good stuff.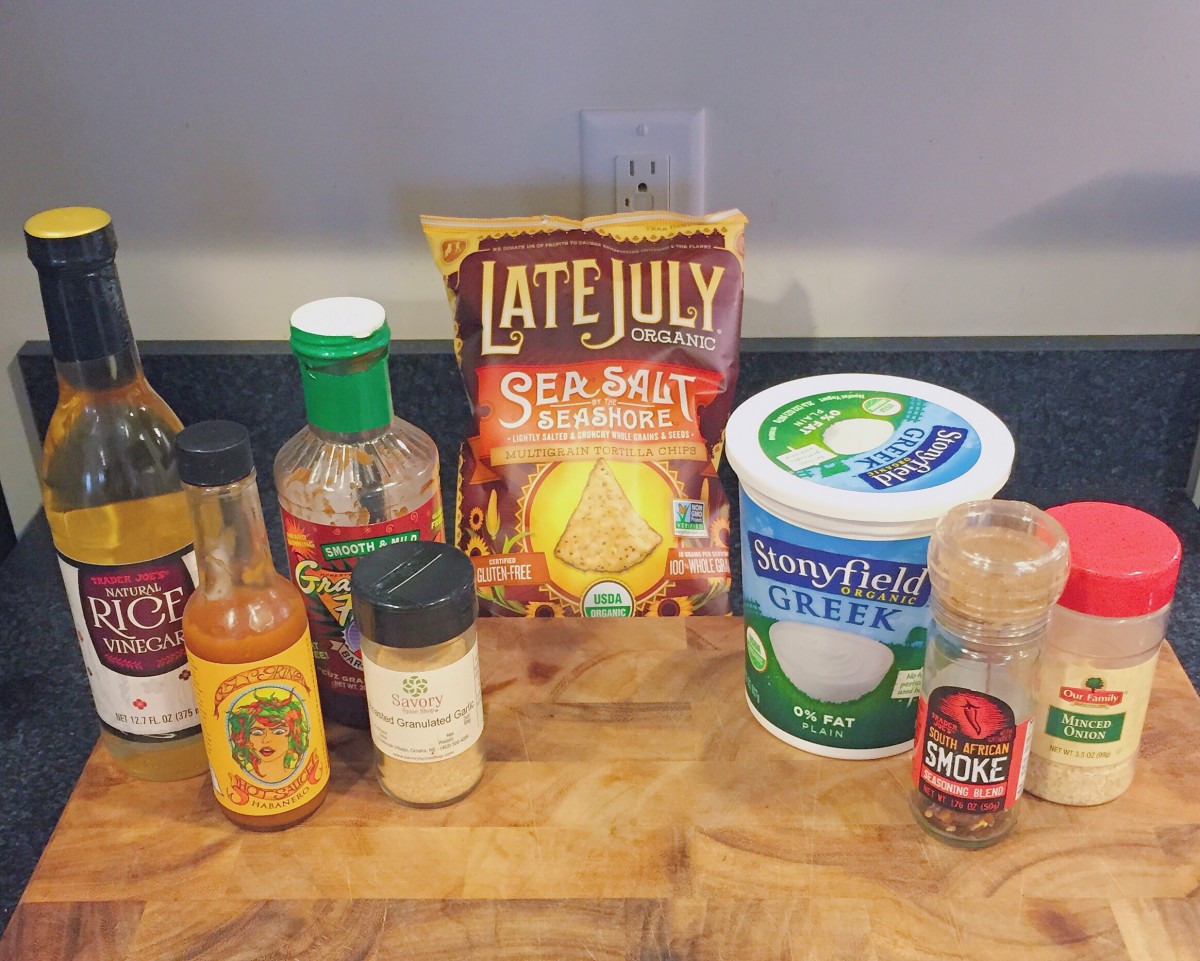 BBQ Onion Dip Recipe
Ingredients
1/2 C Stonyfield nonfat plain Greek yogurt
2 Tsp dehydrated onion
1/2 Tsp garlic powder
1/2 Tsp dried dill
1/2 Tsp smoked paprika
1 Tbsp barbecue sauce
1/2 Tsp hot sauce (more or less according to your preference)
1 Tsp rice wine vinegar
Salt and pepper, to taste
Directions
In a small dish, combine the yogurt and the dried ingredients (onion, paprika, dill, garlic powder, and salt and pepper)
Add the hot sauce and barbecue sauce and whisk gently until fully combined.
Whisk in the vinegar
Serve with Late July chips!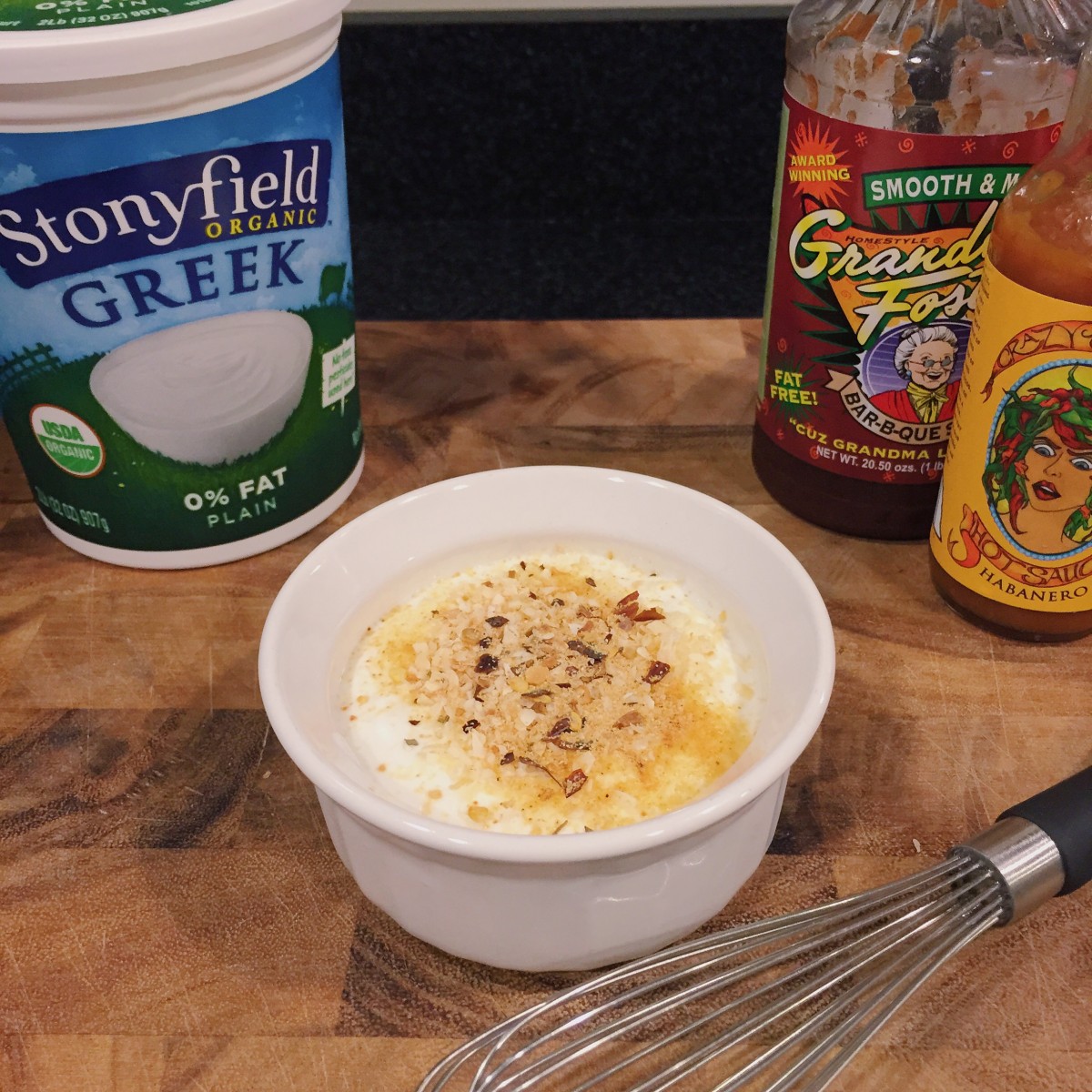 I love recipes that are quick and easy to make that still have a lot of flavor and complexity. This recipe is one of those.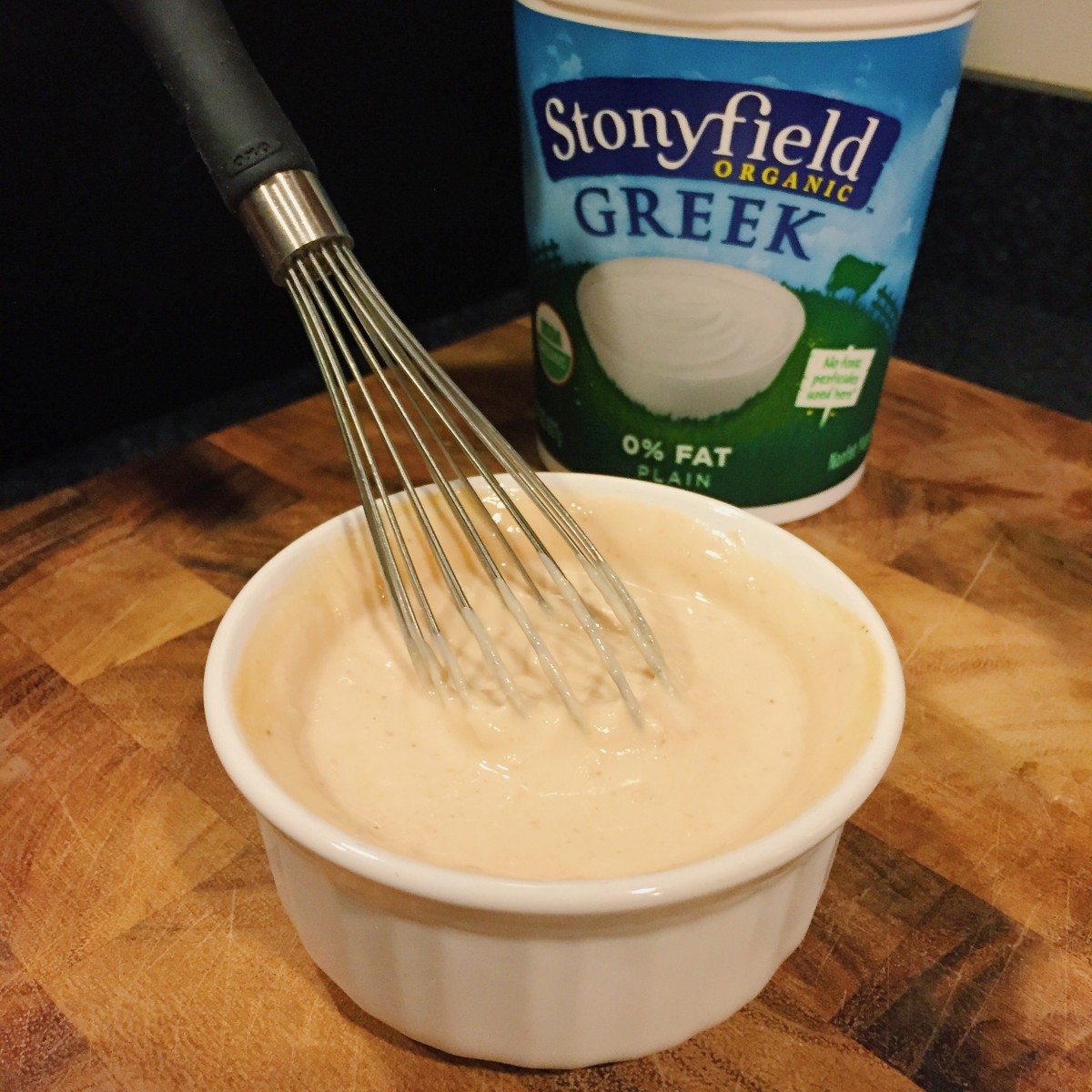 Finishing up mixing the dip. It took a total of 5 minutes from start to finish. And it will give you a lot less guilt while eating than dips made with mayonnaise or cream cheese. Stonyfield for the win!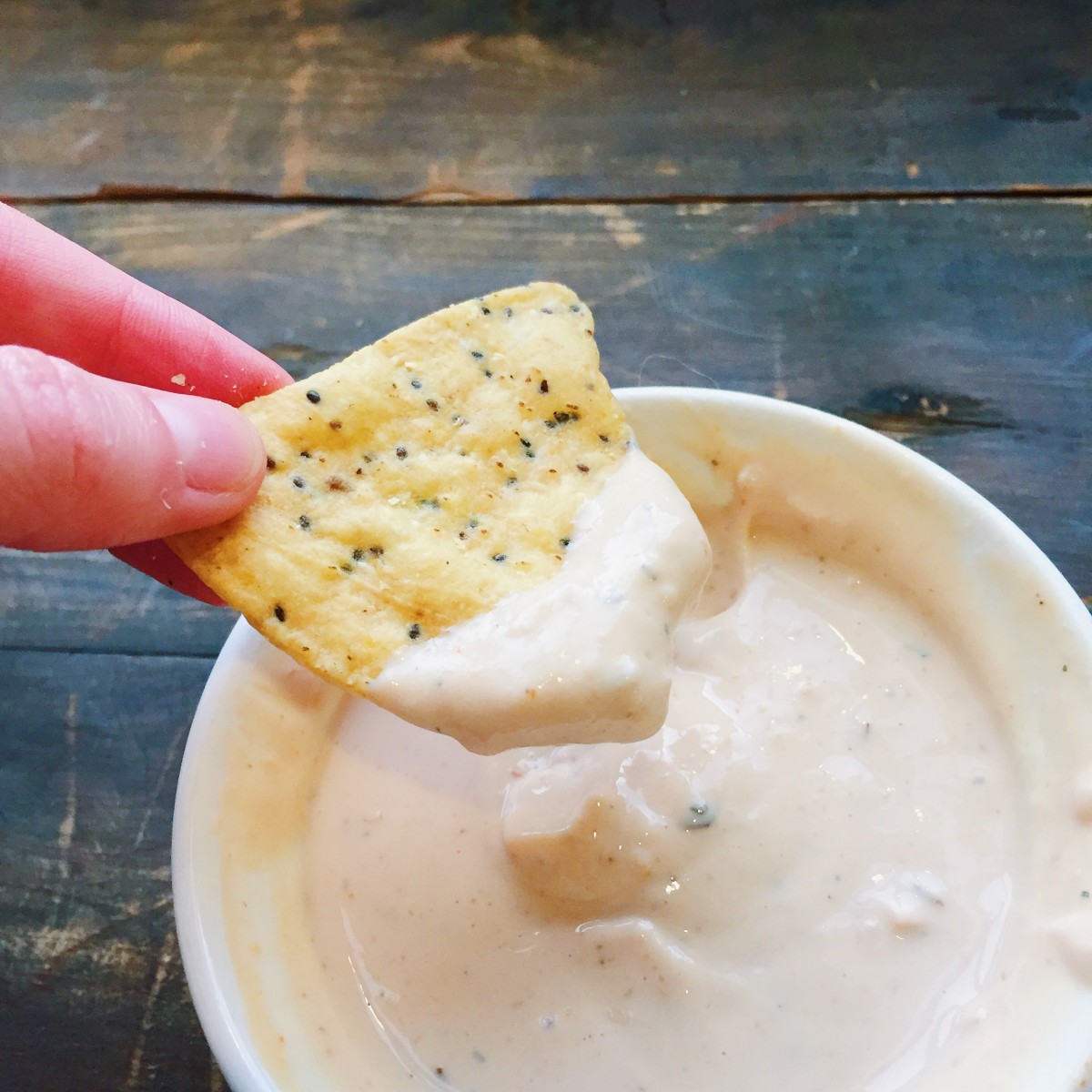 Which is good, because you should prepare to eat a lot of it. This is good stuff. The dip is the perfect blend of sweet, spicy, creamy, and tangy. It's so hard to describe but so easy to eat!
Questions of the Day: Do you like chip dips? What's your favorite kind? Do you have a signature food or drink you make to bring to parties?
Thanks to Stonyfield for sponsoring this post!