Summertime, and the livin' is easy. We are entering the last full month of summer and I am making a concerted effort to enjoy every last second of it.
This summer has been such a good one both personally and professionally. I'm tackling big projects at work, pushing hard to complete MBA classes (so I can reach my goal of getting it by 30), and spending lots of quality time with Josh. As you guys know, we celebrated our six-year anniversary last month with a two-week cruise around the Mediterranean. It was a truly magical vacation.
When I was younger, I couldn't wait for the next season, both in the year and in life. I've now reached an age where I want time to slow down. So I plan to do just that in August. Relaxing at home, making delicious meals, and spending time with the people who matter the most to me.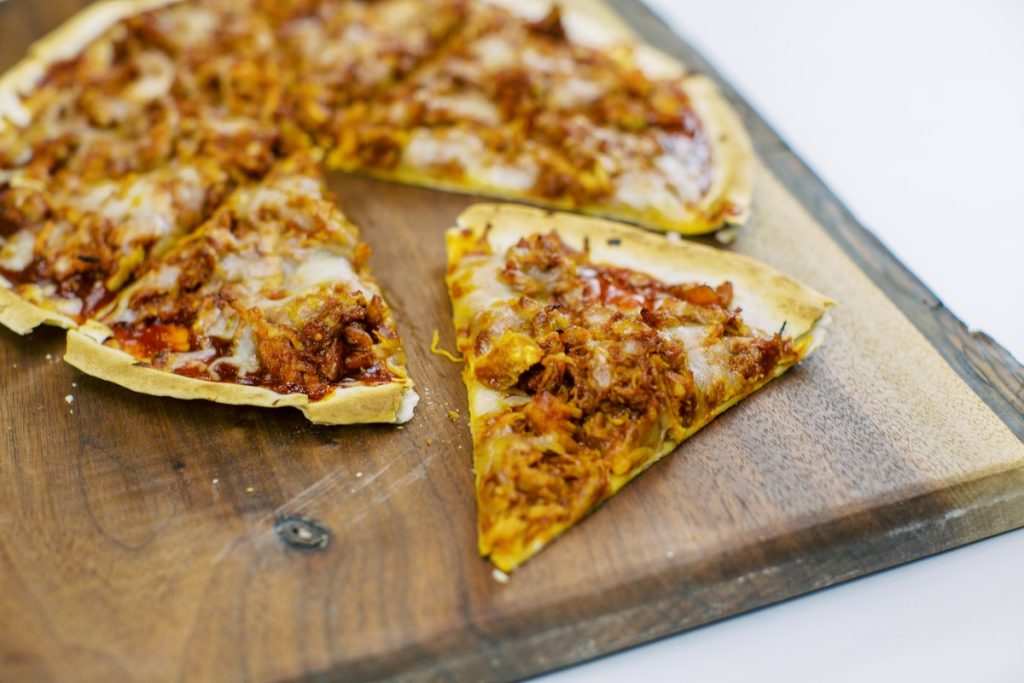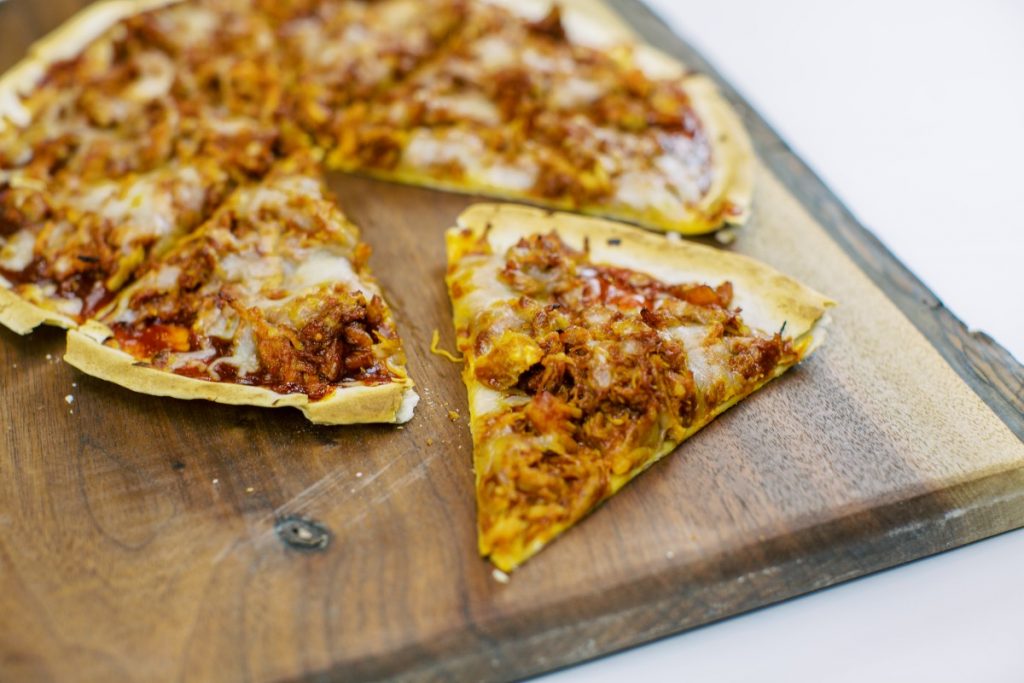 My go-to recipe for summer entertaining right now is tortilla pizza. Earlier this year I had never even had tortilla pizza and now I can't get enough of them. They're thin, crispy, and made with the very same tortillas you have sitting in your fridge to make burritos and quesadillas.
A tortilla crust is lighter than a traditional pizza crust, making it perfect for summer temperatures when you're looking to avoid heavy foods. It's also incredibly quick to cook, which is ideal when you don't want the oven staying on and heating up your already hot house. You don't have to buy a ton of ingredients or use a ho-hum premade pizza crust. Best of all, tortillas go with every flavor you could dream up on a pizza. It's thin and crispy at the crust, tender in the middle, and strong enough to hold up your toppings.
Did I mention it also tastes fantastic? Seriously friends, this recipe is a winner.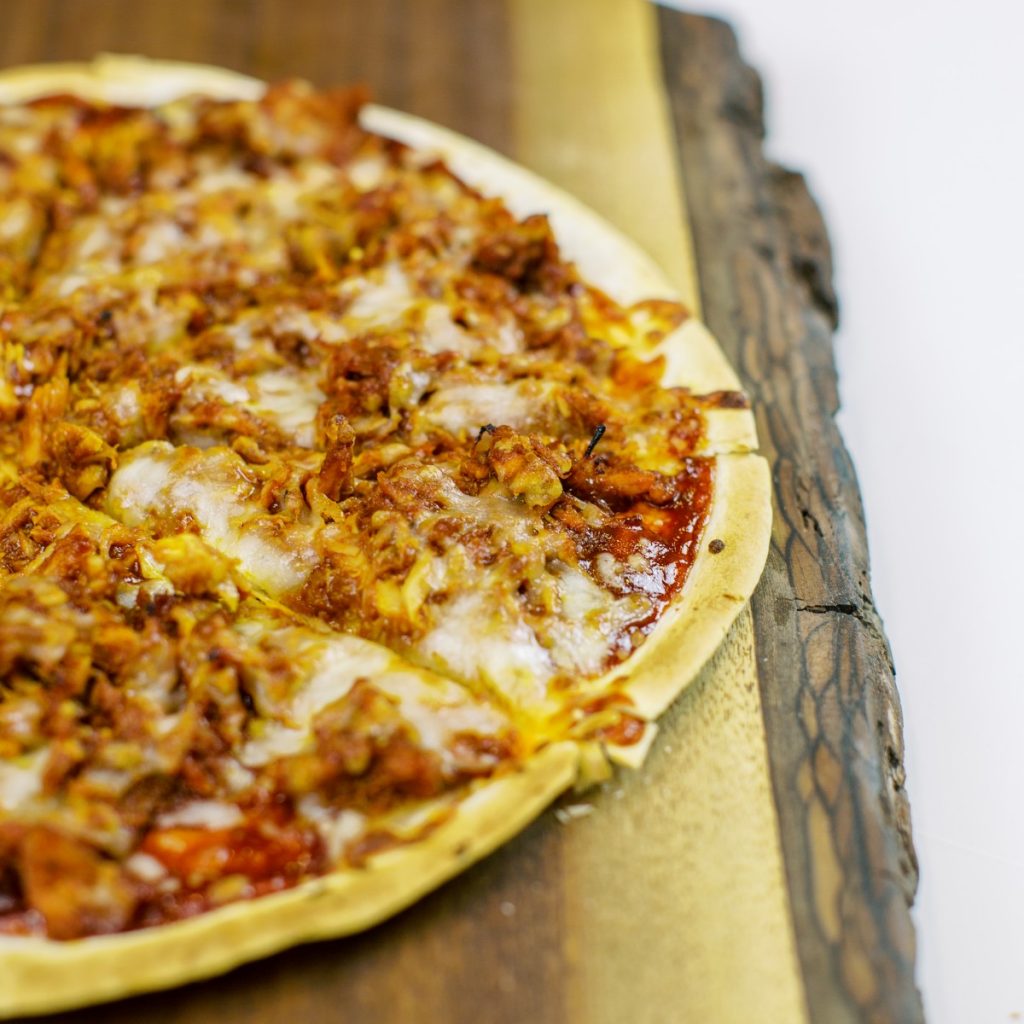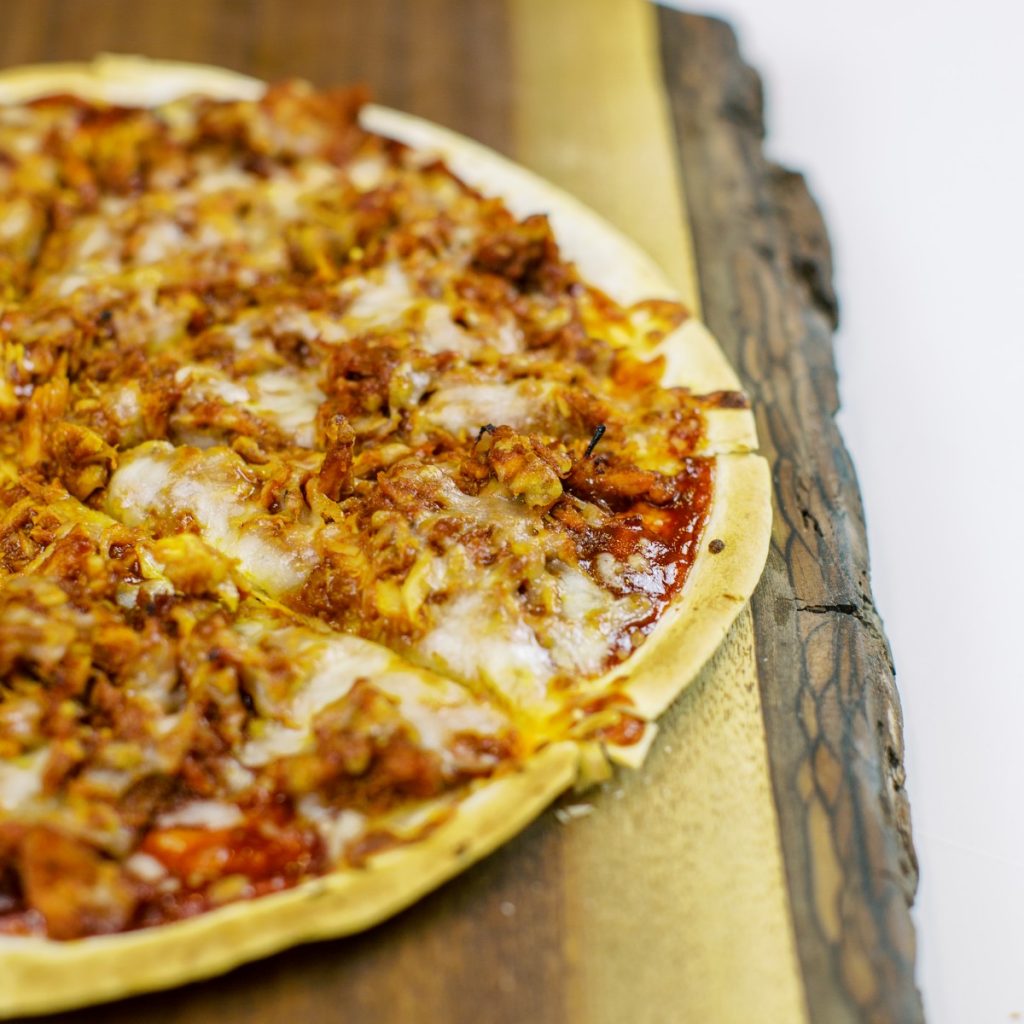 My absolute favorite tortilla pizza flavor (and we have tried a bunch this summer!) is BBQ chicken. The secret ingredient in this recipe is none other than Nebraska's favorite dressing: Dorothy Lynch. It kicks your favorite BBQ sauce up a notch by adding extra depth to the pizza sauce, plus it has that amazing combination of sweet and tang. Dorothy Lynch is such a versatile ingredient. Made right here in Nebraska, it's gluten-free and available across the country online and at your favorite grocery stores. It's available in both original Home Style and Light & Lean versions. (For this recipe, I prefer the Home Style!) It pairs perfectly with chicken and cheese and will have you reaching for slice after slice.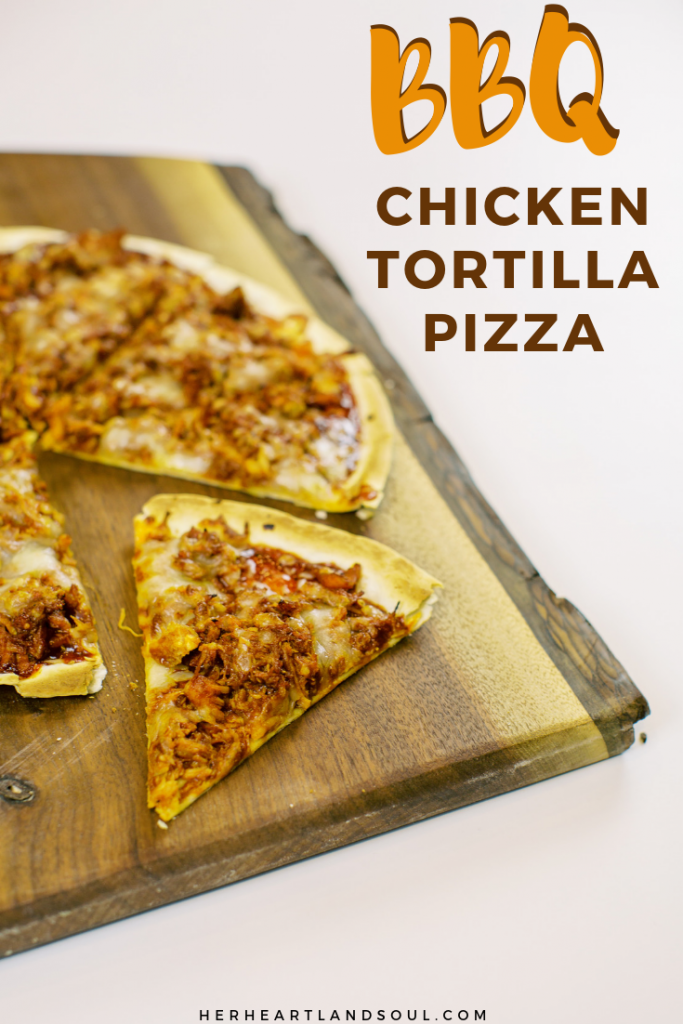 Pin me!
BBQ Chicken Pizza
Makes 2 pizzas
Ingredients
2 large flour tortillas
12 oz. pre-cooked chicken breast
1/2 c. Dorothy Lynch, divided
1 c. barbecue sauce, divided
1/2 c. water
2 T. hot sauce, divided
3 T. vegetable oil, divided
1 tsp. granulated garlic
8 oz. shredded mozzarella cheese
Salt & pepper, to taste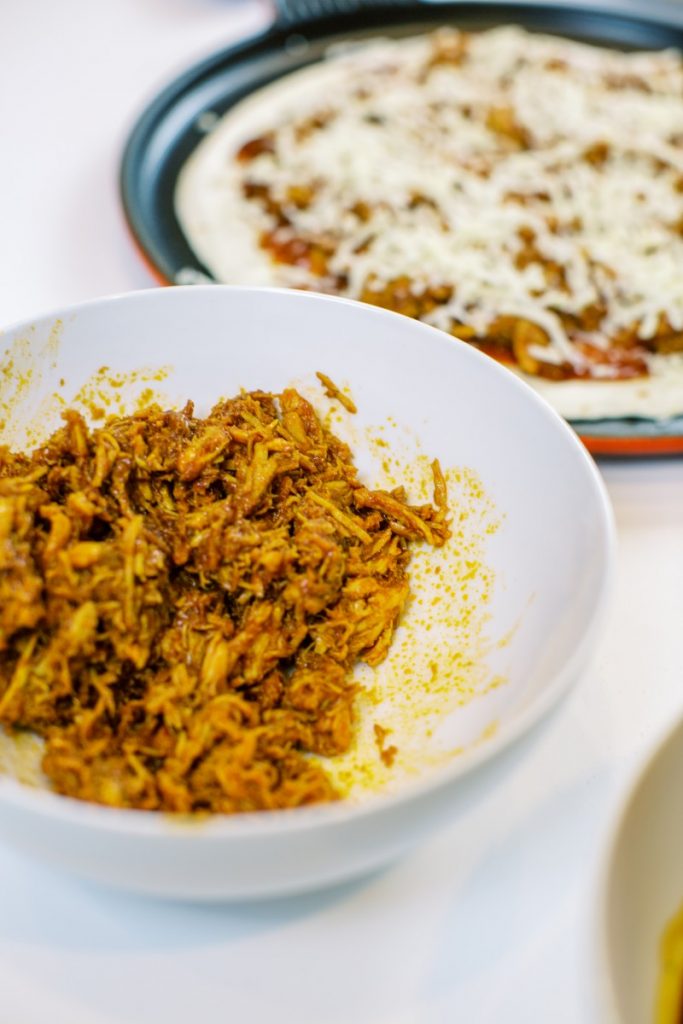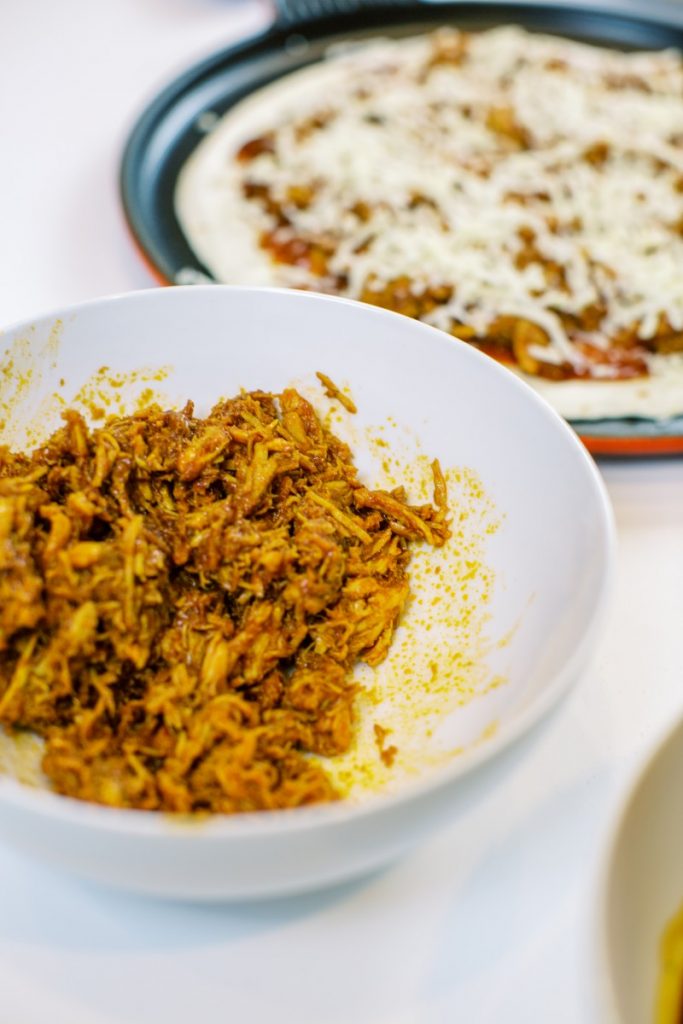 Directions
Preheat broiler to 500 degrees, with the top rack as close to the top of the oven as it will go.
In a medium bowl, add the chicken and use two forks to shred it.
Add ½ cup barbecue sauce, ¼ cup Dorothy Lynch, granulated garlic, salt and pepper, and water. Stir to combine and set aside.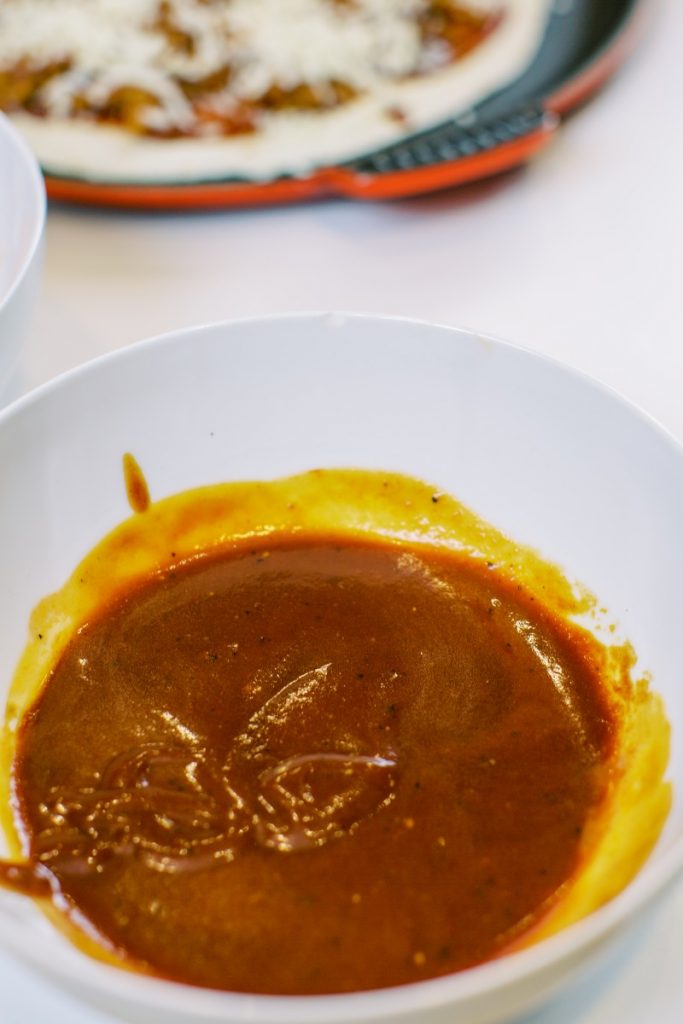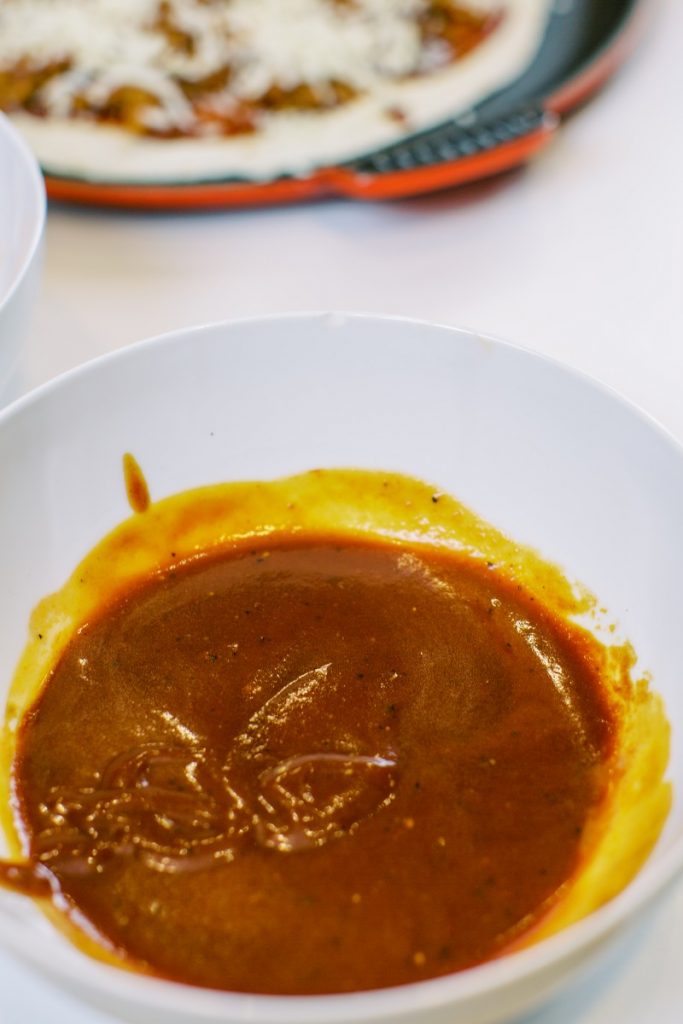 In a separate bowl, make the pizza sauce by combining ½ cup of barbecue sauce, ¼ cup Dorothy Lynch, and 1 tablespoon of hot sauce.
Season with salt and pepper.
Whisk until fully combined, then set aside.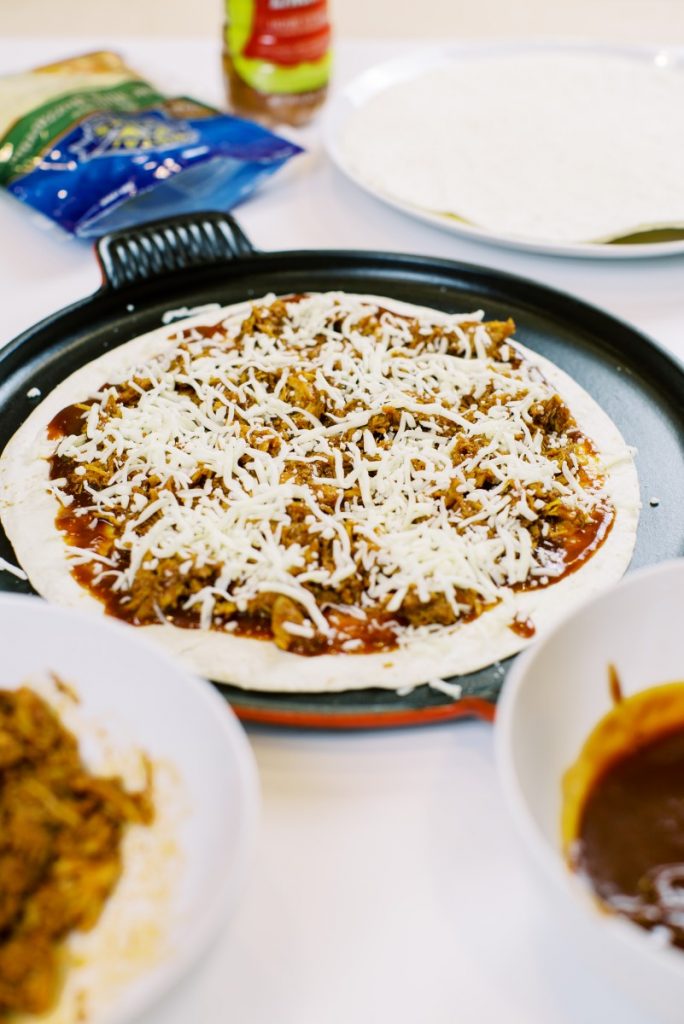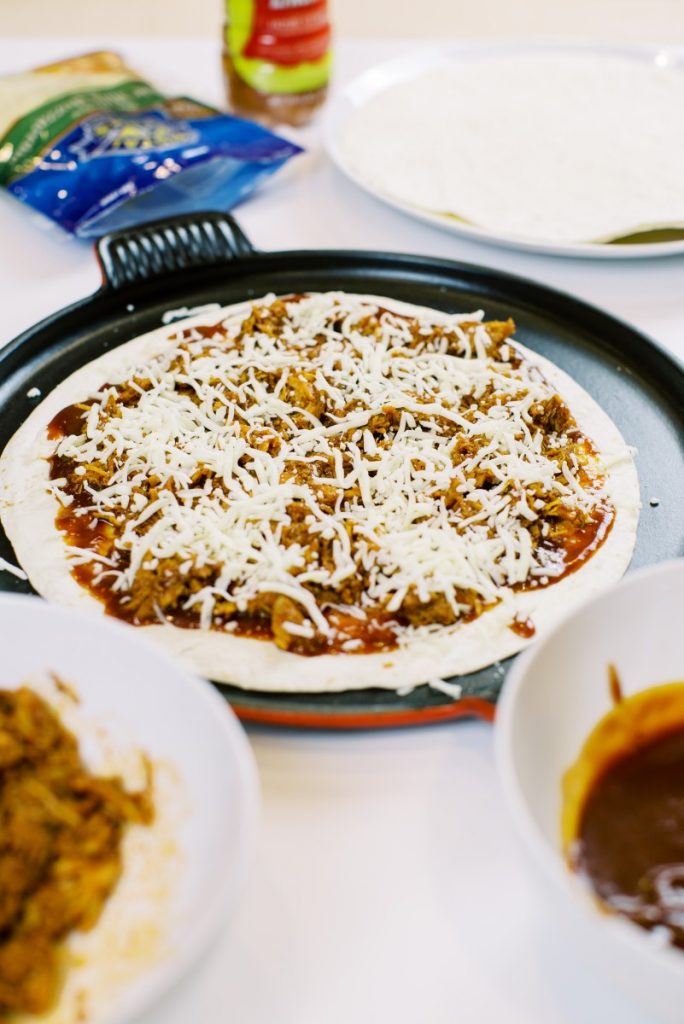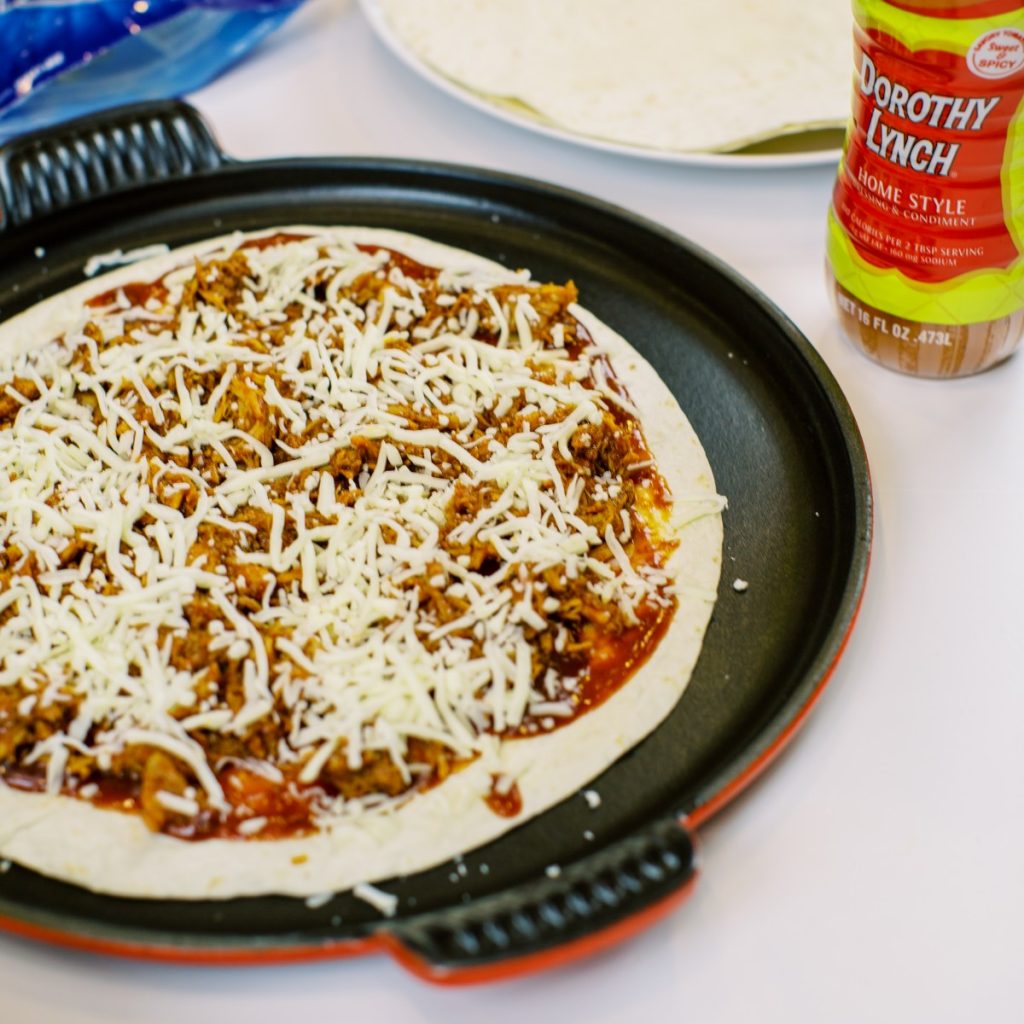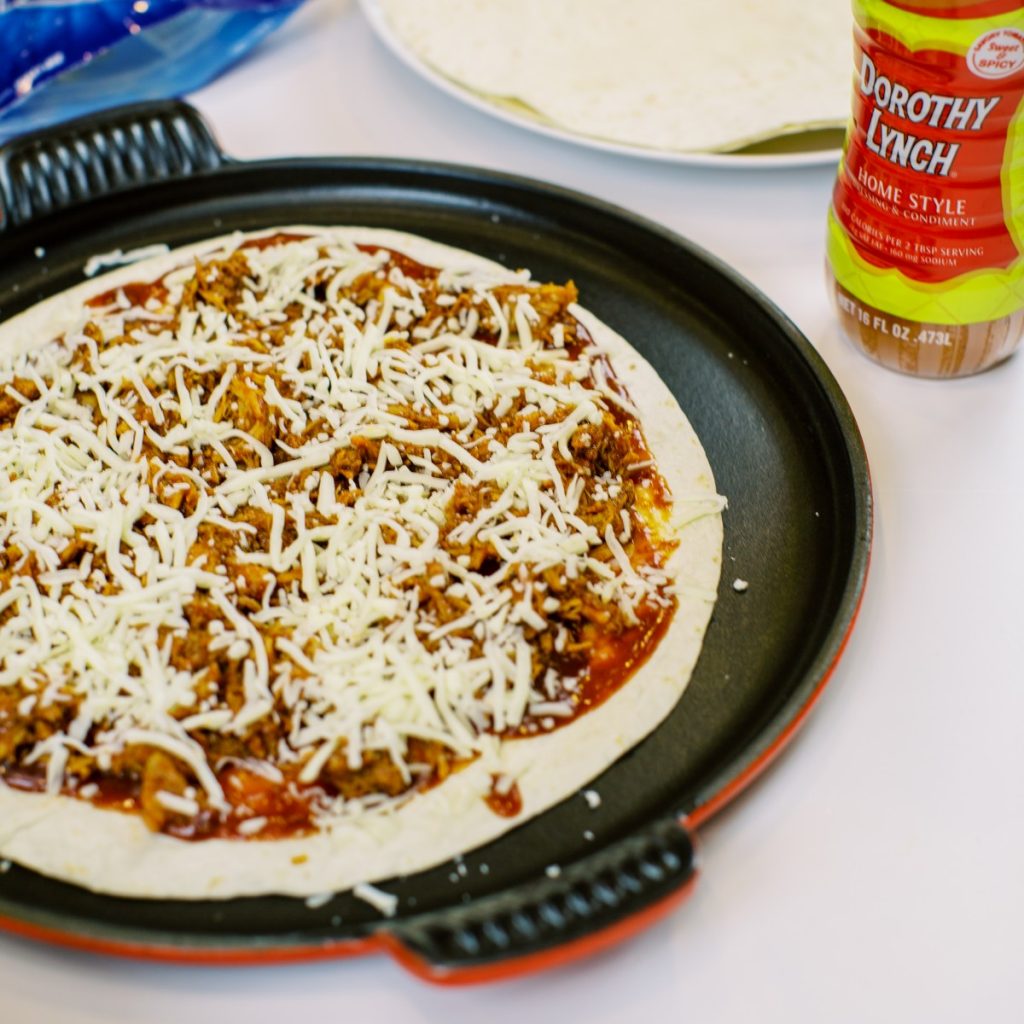 Heat 1 tablespoon of vegetable oil in a cast iron skillet over medium heat.
Add the chicken and marinade and cook, stirring frequently, until chicken has browned slightly and marinade has reduced (about 15 minutes).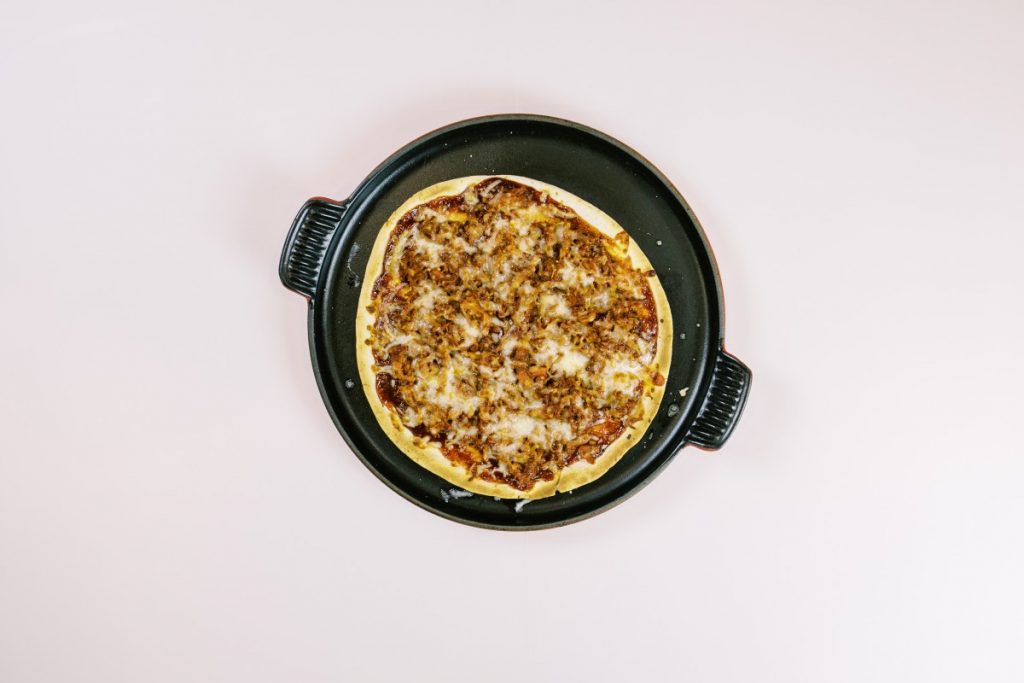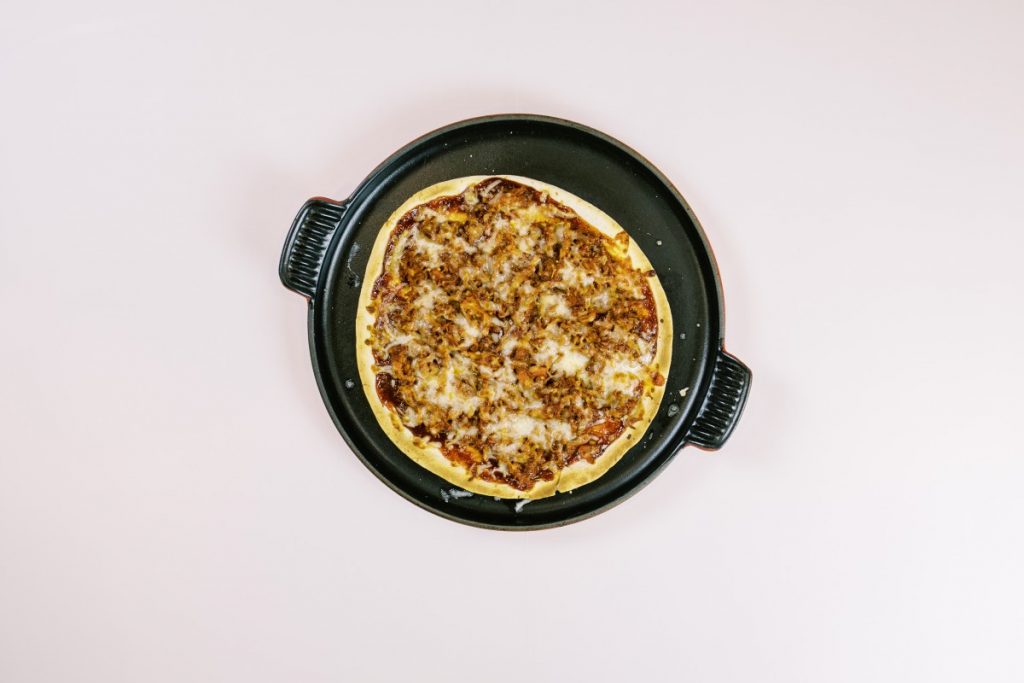 In a large, low-sided oven-safe skillet, heat 1 tablespoon of vegetable oil over medium heat, making sure the oil is evenly spread around the skillet
Add a tortilla and cook until bottom begins to crisp (approximately 1-2 minutes)
Turn off the stove and spread a thin, even layer of sauce on the tortilla.
Evenly distribute half of the chicken on the tortilla.
Top with half of the mozzarella cheese.
Using an oven mitt, transfer to skillet to the oven and broil until cheese is melted and lightly browned (about 3-5minutes)
Remove from the oven and transfer to a cooling rack for at least five minutes.
Meanwhile, repeat the above process with the second tortilla.
Once both pizzas are slightly cooled, move them to a cutting board and slice into wedges, then serve and enjoy!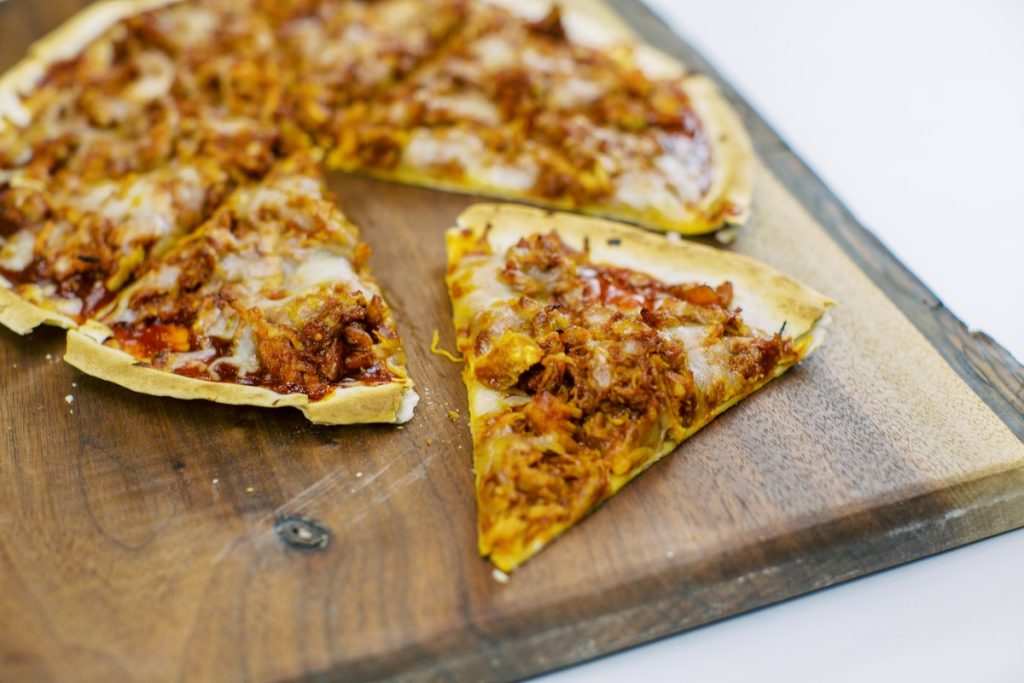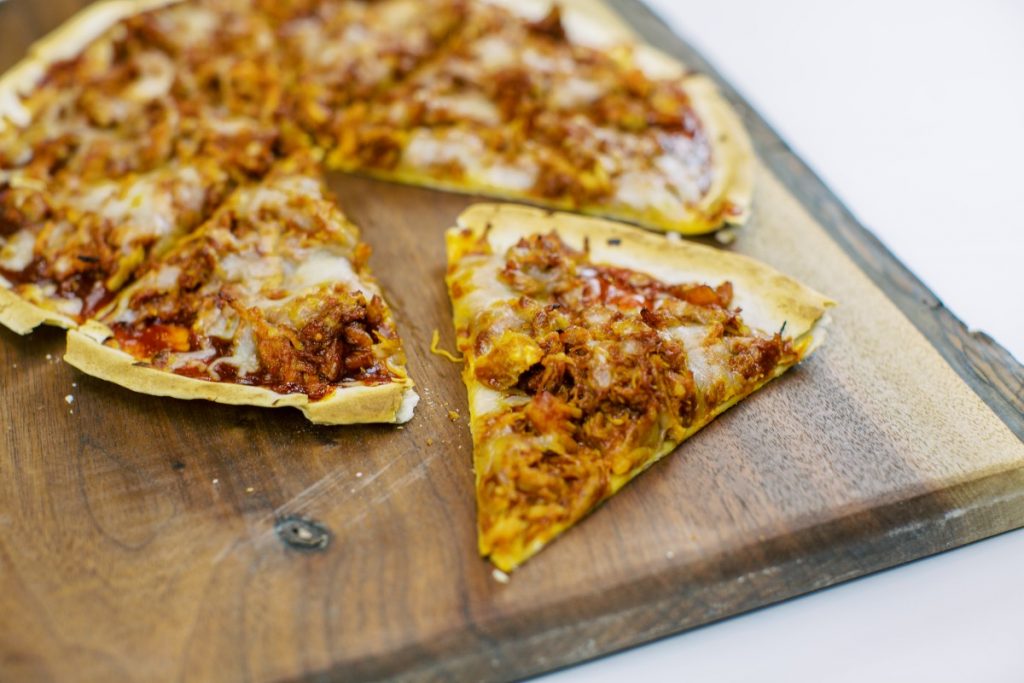 A big thanks to Ashley for the fabulous photos and video in this post!
Questions of the Day: Have you tried tortilla pizza? What's your favorite pizza topping? How are you spending the last full month of summer?
Thanks to Dorothy Lynch for sponsoring this post! For more delicious recipe ideas, check out their online recipe catalog.