These BBQ cauliflower burgers are the perfect addition to your next game day party! They're quick to make, extremely tasty, and vegetarian approved!
Cauliflower is having a moment. From cauliflower pizza to cauliflower rice, cauliflower can do everything carbs can do and more. (With a lot more nutrients and a lot fewer calories!) One of my favorite ways to use cauliflower is actually in place of meat on things like tacos and sliders. You put a good sauce on cauliflower and give it a good char and it will blow your mind.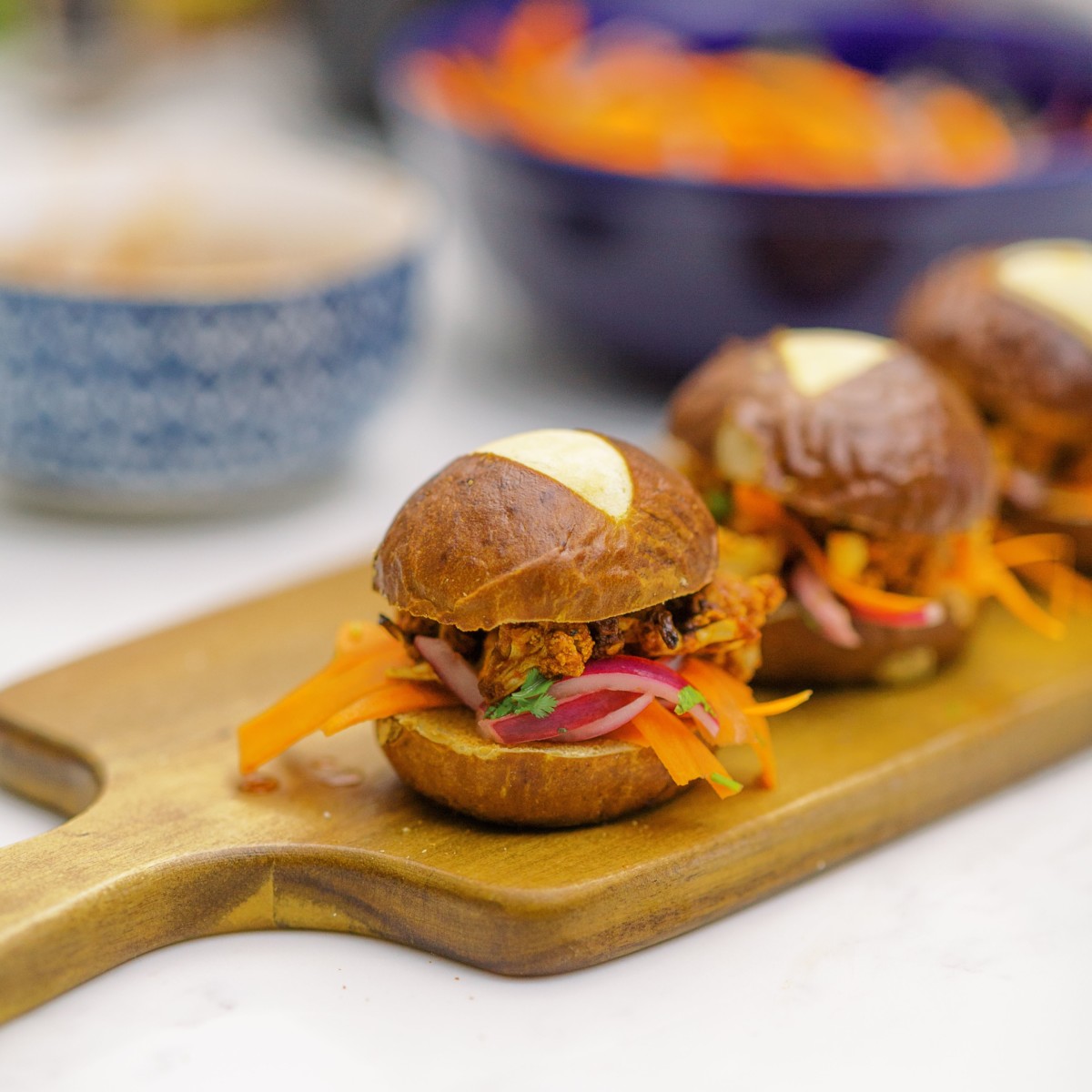 These BBQ cauliflower sliders have been a fun meal for football game days. They take roughly 20 minutes to make, are packed full of flavor, and quite tasty thanks to the use of an air fryer. If you haven't gotten one for your house yet, run don't walk. You get all the flavors of fried food with almost none of the fat.
Josh and I are really getting into rooting for the Huskers. Even though they are not having the strongest season, we are loving cuddling up on the couch and enjoying good food while we cheer them on.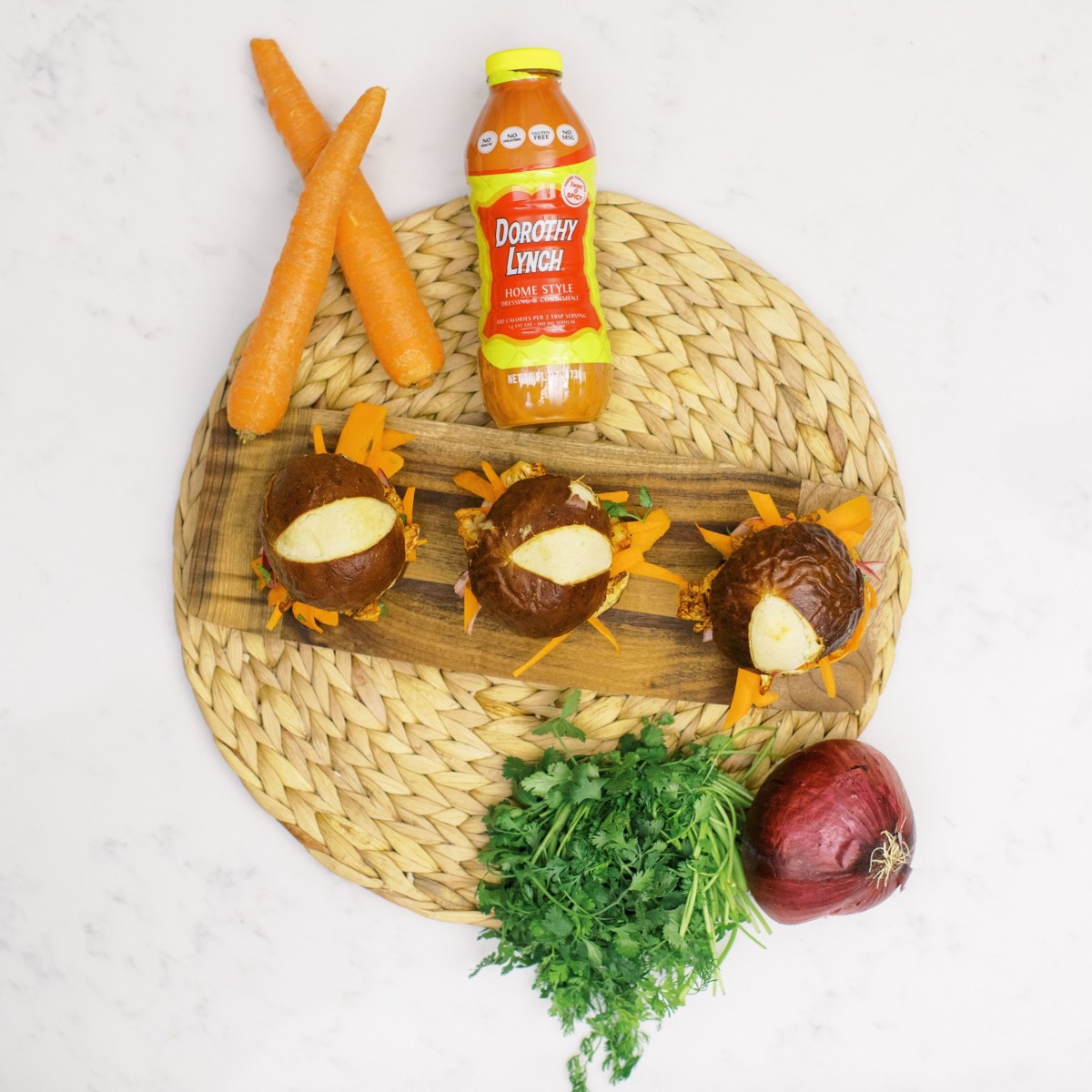 Another Nebraska favorite we love is Dorothy Lynch Dressing & Condiment. It's a key ingredient in what makes these sliders taste so good. The tomato-based dressing is thick, creamy, and equal parts sweet and tangy. It's gluten-free, which is nice if you're serving these up at a party for people with dietary restrictions (you can easily swap out the pretzel buns for your favorite gluten-free alternative), and available at many Midwest grocery stores as well as always being available online. More Dorothy Lynch recipes can also be found at www.dorothylynch.com.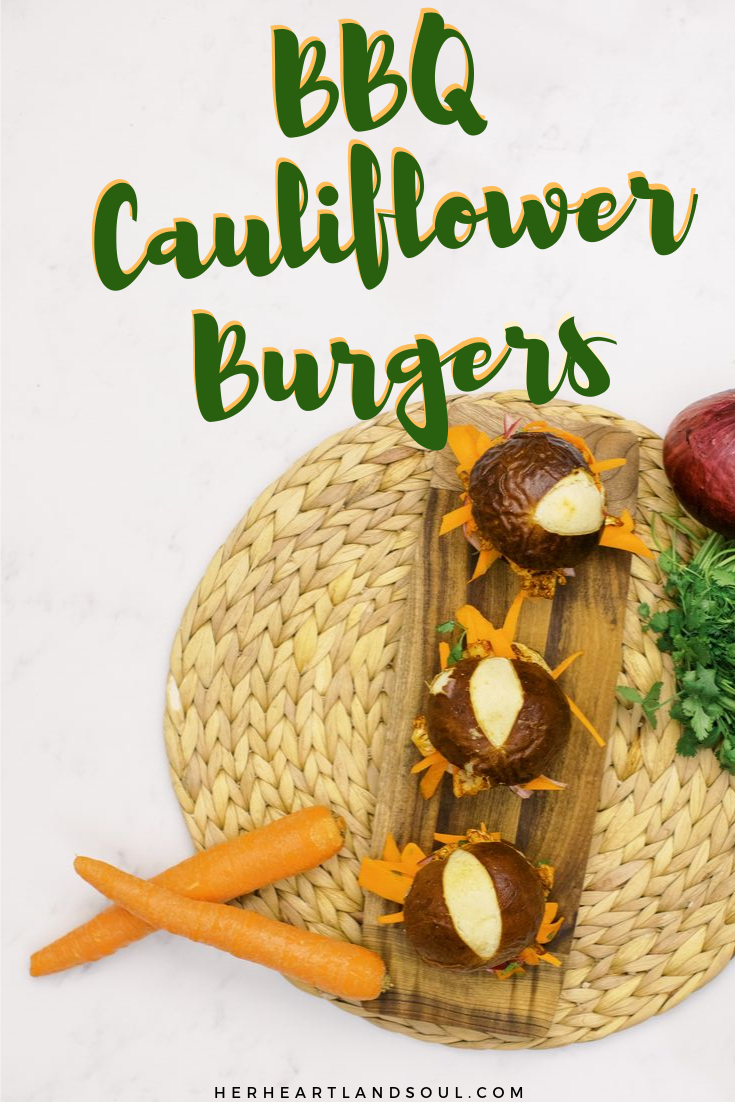 Pin me!
BBQ Cauliflower Sliders
Makes 6 sliders
Ingredients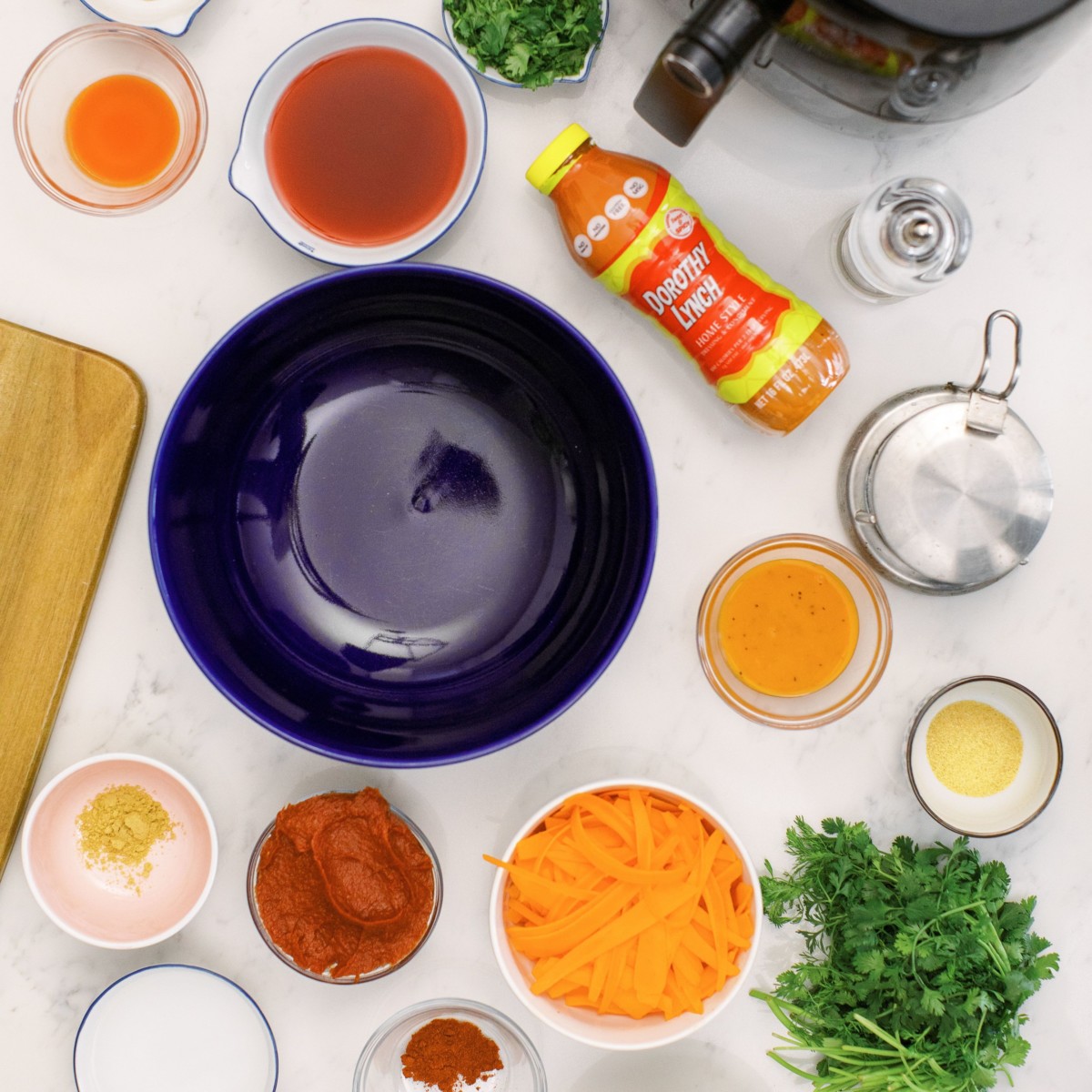 Slider Ingredients
6 pretzel slider buns
1 lb. cauliflower florets
1/4 c. Dorothy Lynch
1/2 c. barbecue sauce
1 tsp. hot sauce
1 tsp. maple syrup
1/2 c. water
1 tbsp. tomato paste
1 tsp. garlic powder
1/2 tsp. ground ginger
1/2 tsp. smoked paprika
Salt & pepper, to taste
Onion and Carrot Slaw Ingredients
1 medium red onion, thinly sliced
2 medium carrots sliced into thin ribbons
1/2 c. red wine vinegar
1/4 c. cilantro, roughly chopped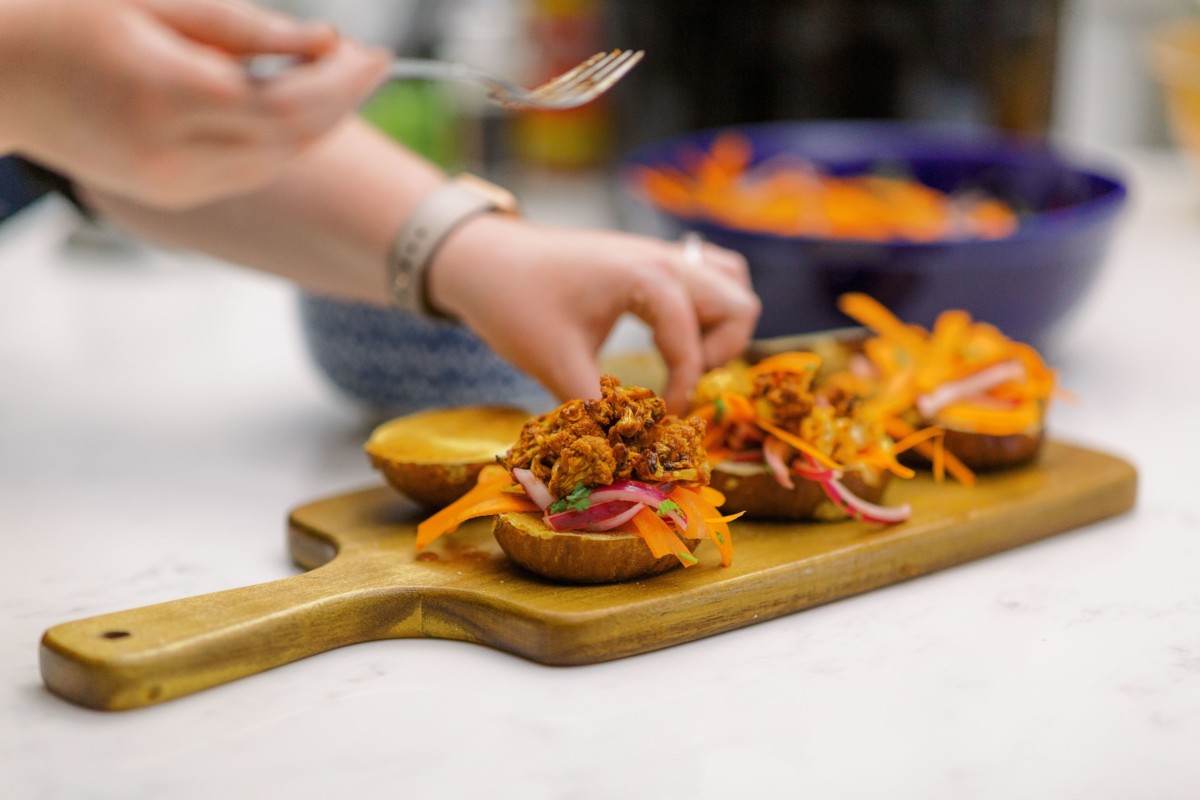 Directions
In a medium bowl, combined the grated carrots, sliced onion, cilantro, and red wine vinegar. Season with salt and pepper and stir to combine. Allow to sit for at least 30 minutes.
Chop the cauliflower florets into small pieces.
In a large bowl, combine Dorothy Lynch, hot sauce, barbecue sauce, tomato paste, water, garlic powder, ginger, paprika, and salt and pepper and whisk thoroughly. Add the cauliflower florets and toss until fully combined, then stir in the maple syrup. Add half of the cauliflower florets to the air fryer in a single layer. Cook at 350 for 10 minutes.
Shake the basket to toss the florets, then cook for an additional five minutes.

Raise air fryer temperature to 375 and cook for an additional five minutes.

Transfer to a dish to cool and repeat the cooking process until all florets are cooked.

Slice pretzel buns in half and place cut sides up under the broiler. Broil until lightly buns are lightly browned (about 1-2 minutes). Top each bun with a scoop of cauliflower and some of the onion and carrot slaw. Serve and enjoy!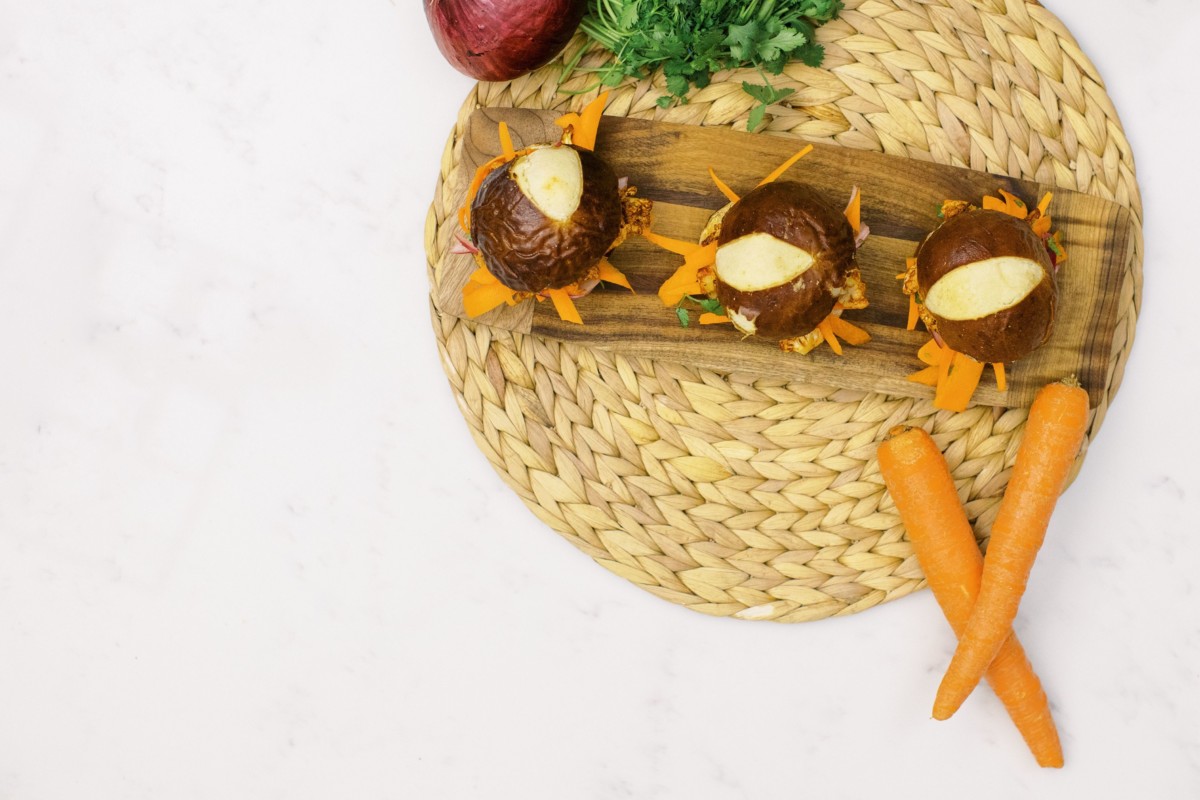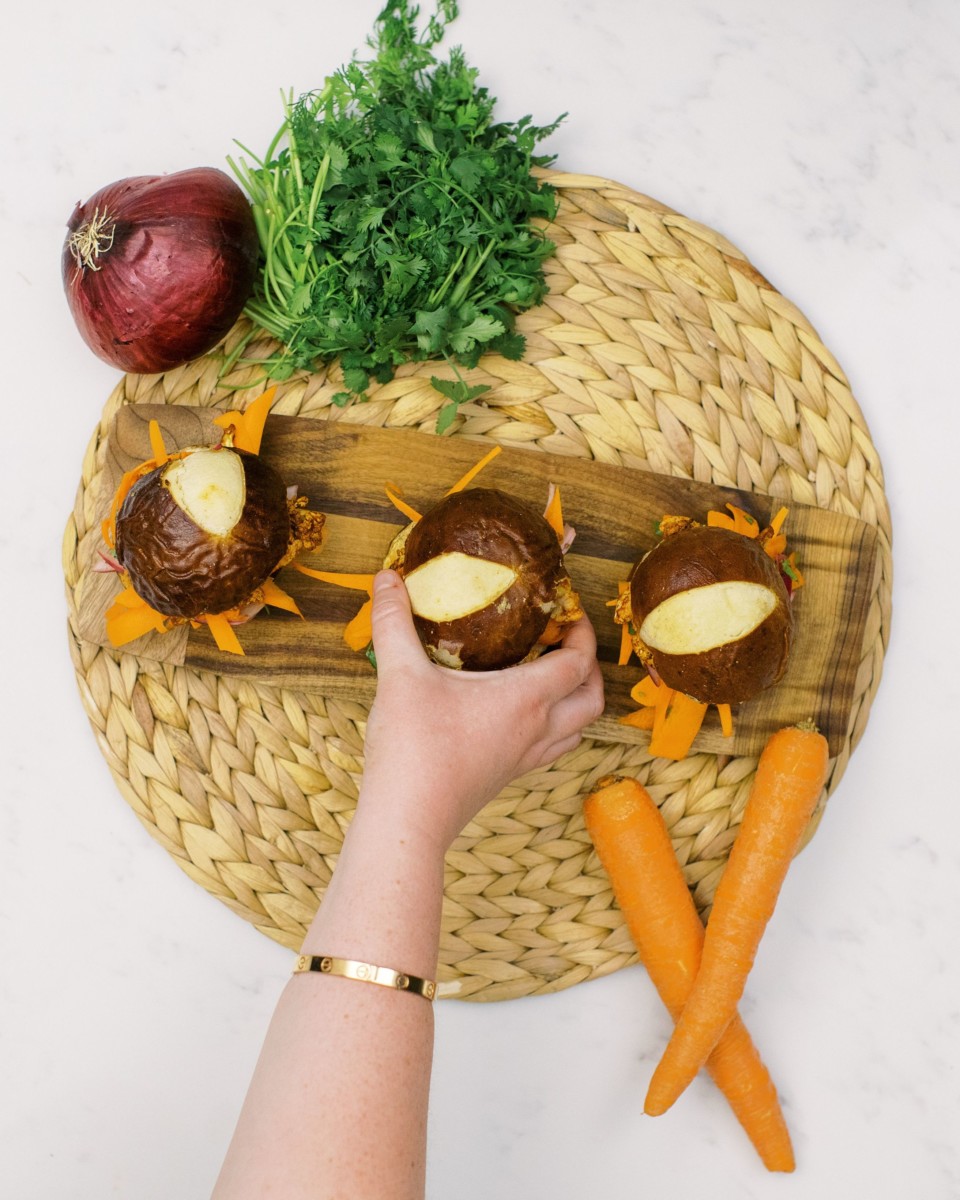 A big thanks to Ashley for the fabulous photos and video in this post!
Questions of the Day: What team are you rooting for this season? Have you tried Dorothy Lynch before? Does this recipe sound like one you would enjoy?
Thanks to Dorothy Lynch for sponsoring this post!