Disclaimer: Although I did receive financial compensation for writing this post, all views and opinions expressed on this blog are purely and entirely my own and based on my own unique experiences. For nutrition information on avocados, please be sure to visit the LoveOneToday.com website.
For awhile now I've been wanting to have a big get-together at my place. When the Hass Avocado Board announced they were looking for bloggers to host parties featuring avocados, it felt like fate. Avocados are one of my favorite foods. I eat guacamole every single day. My friends even know make extra guacamole when I come over so that there will be some left over for others to enjoy. 24 feels like a fun and random birthday, so I figured why not have a fun and random birthday party?!
Hence the Avocado-rrific theme. Friends were instructed to come hungry. Josh and I would be making a ton of food, and all of it would contain avocados. I was excited to show my friends how versatile avocados are!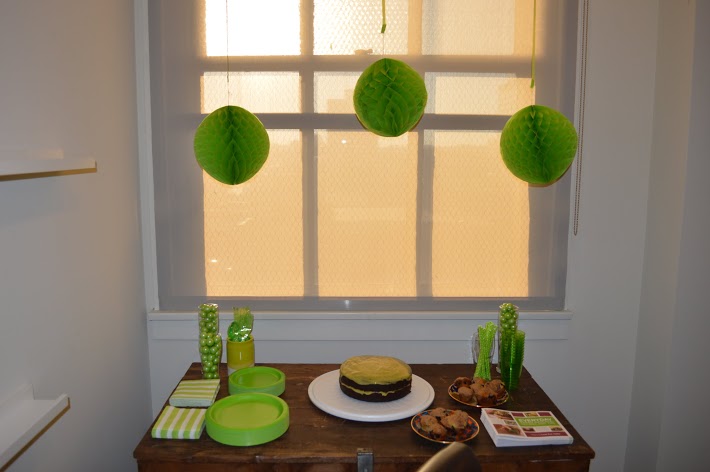 I naturally used this as an excuse to buy everything green. 😀 Thank you Target craft section.
We started off with avocado blueberry muffins (so yummy!) and a strawberry avocado spinach salad with creamy poppy seed dressing. The dressing stole the show and was the perfect topping for the salad. When cooking avocados are a great replacement for saturated fats. Did you know over 75% of the fat in avocados is unsaturated?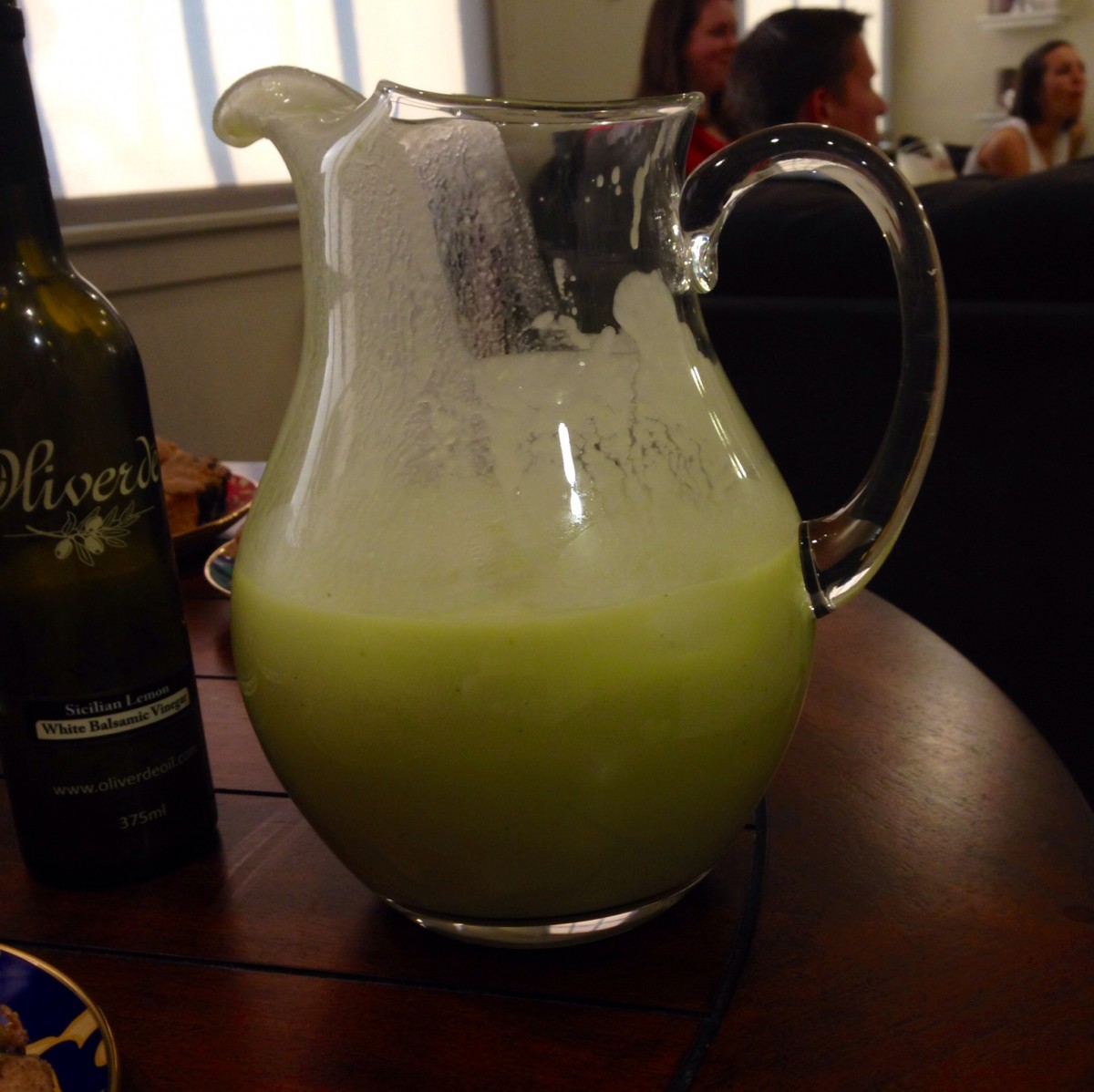 We were also serving avo-ritas. I was surprised at how well tequila and avocados go together. This wasn't everyone's cup of tea, but my friends who liked it described it as surprisingly delicious, and mentioned that it packs quite a punch.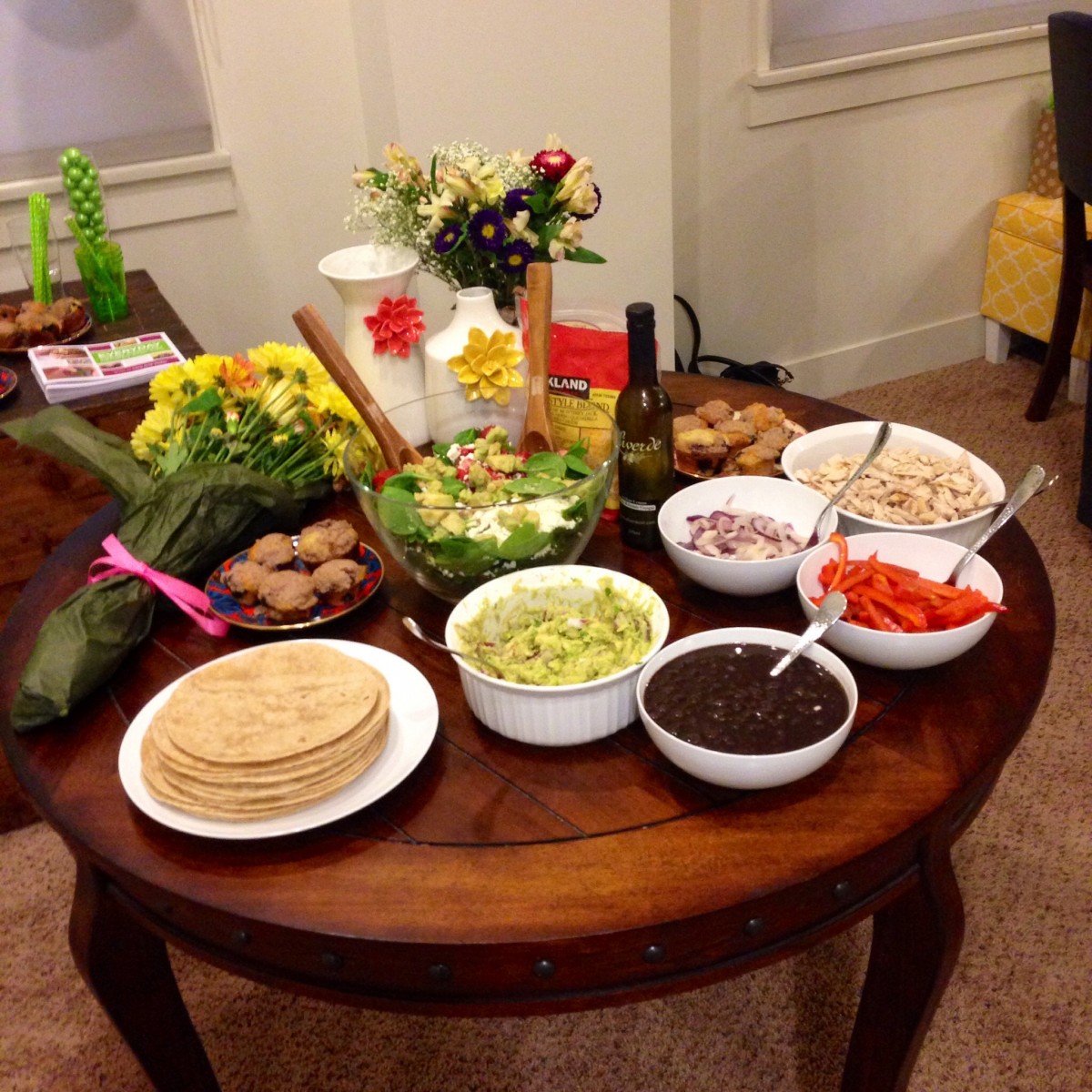 For our dinner portion of the evening we had a make your own taco bar complete with chicken, onions, peppers, black beans, cheese, and fresh-made guacamole.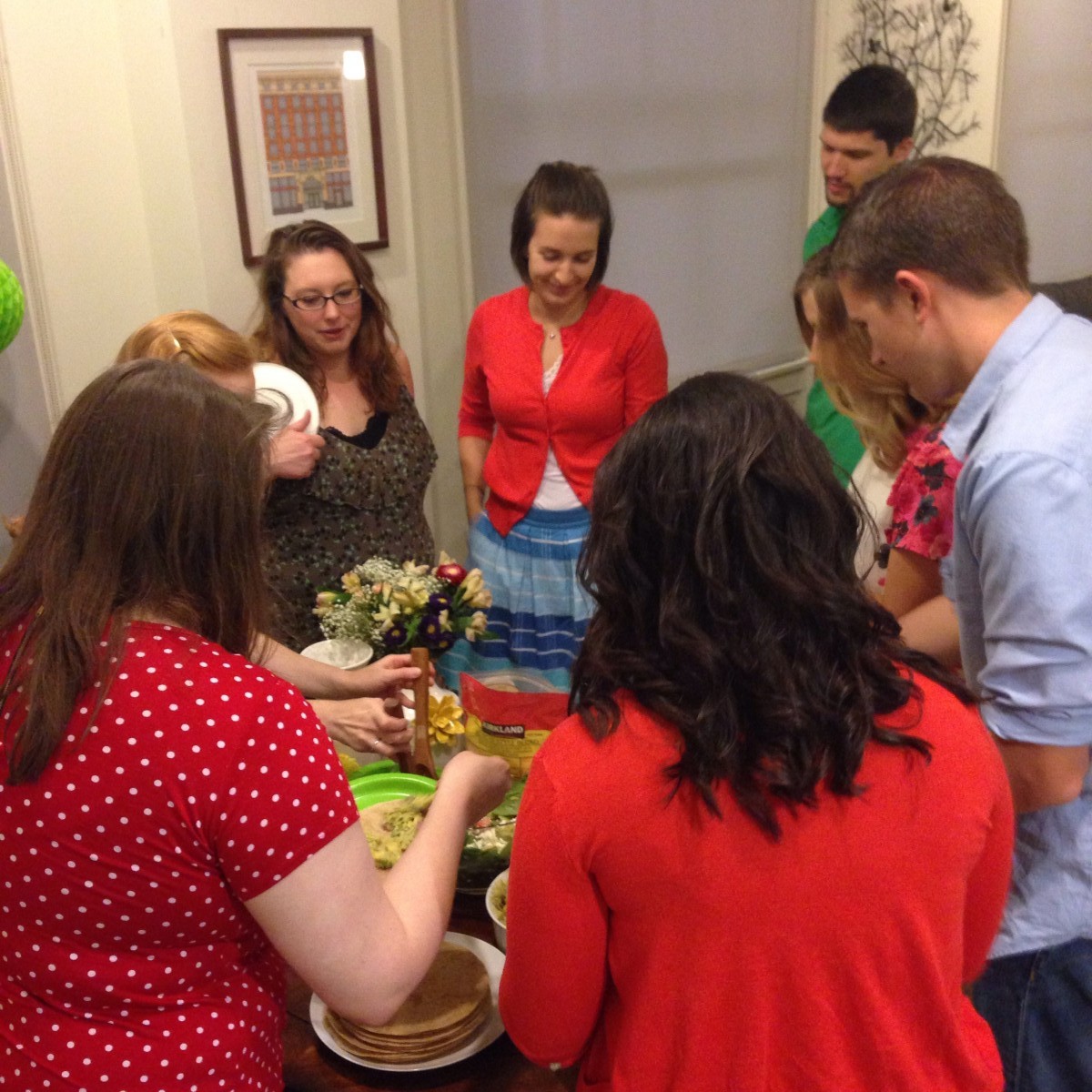 Our guests obviously came hungry! 😀 I loved all the food and getting to see my friends enjoying avocado as much as I do.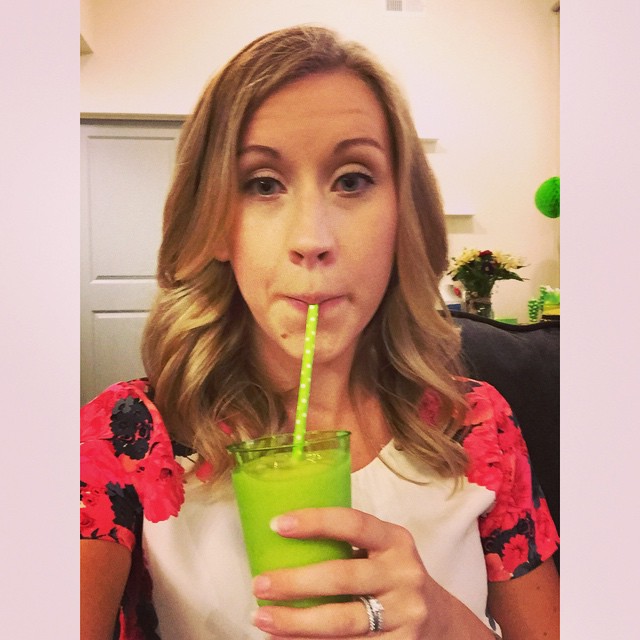 We were also serving avocado-banana smoothies that were super yummy. Just like with the muffins, you couldn't taste the avocados. They just added a creaminess to the recipe, and a dose of healthy fats! Avocados are naturally good fats, with only 50 calories per 1 oz serving. They're also cholesterol and sodium-free with less than 1 gram of sugar per 1 oz serving.
A BIG thanks to Joanna for taking all these photos. Josh and I were running around cooking and serving for most of the night. By the time I was able to pick up a camera, all the food was gone!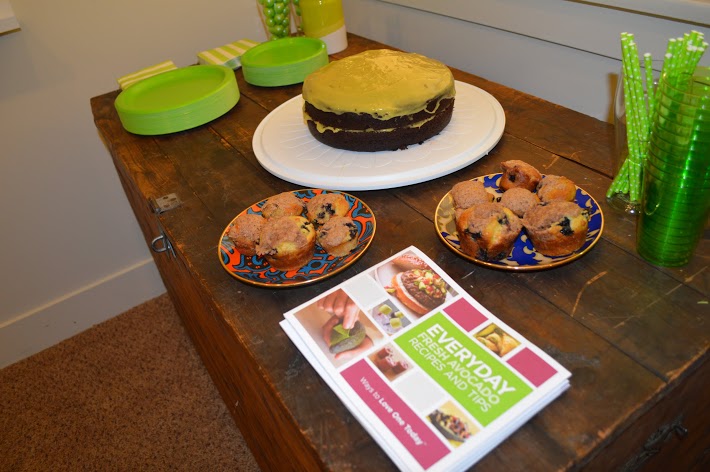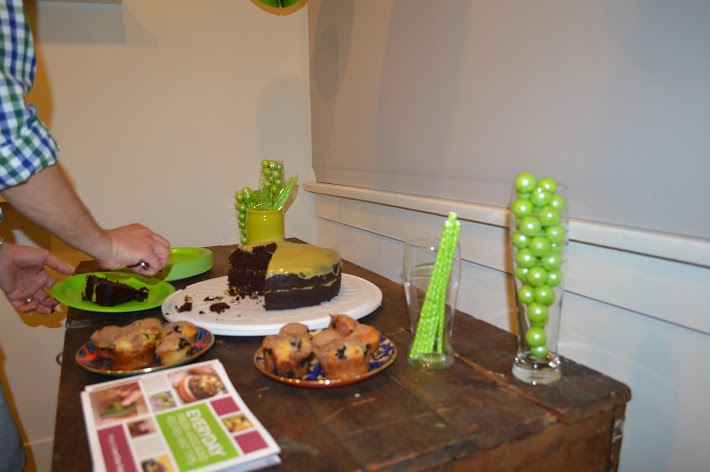 Dessert was a vegan avocado chocolate cake with avocado buttercream frosting. I'm not a chocolate cake fan, but really wanted to stay true to the theme and incorporate avocado into the cake. It looked pretty and my guests enjoyed it. That's what I cared about. I can enjoy yellow confetti cake next year. 😀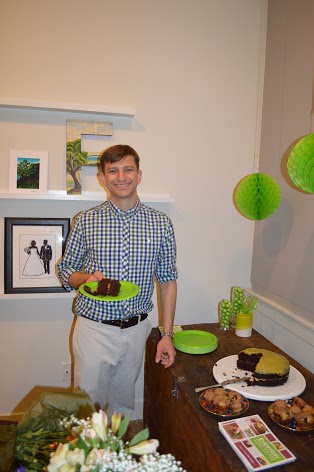 Plus, I'll eat anything when prepared and served by this amazing guy. This was the fifth birthday I have celebrated with him. He's what I spent 20 birthdays wishing for.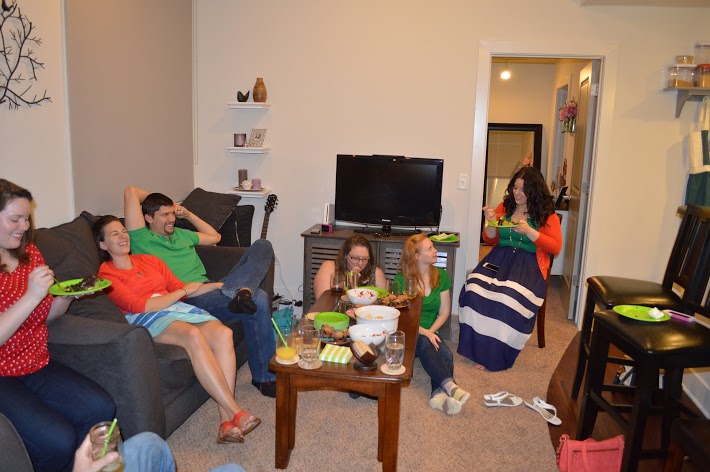 My heart was so full on my birthday. I was surrounded by amazing friends enjoying good food and hilarious conversation.  It was exactly how I wanted to spend the day and the perfect way to ring in 24. I can't wait to see what's in store for me this year! 😀
Questions of the Day: If you threw a food party around one ingredient what would it be? Are you an avocado fan? Which one of these dishes would you most like to try? How did you ring in your last birthday?