One of the biggest learnings since becoming a homeowner is how much work goes into a house. There are always projects to tackle and rooms that need love. While it can be hard to be patient and focus on one to-do at a time, it is so rewarding when you successfully finish a job.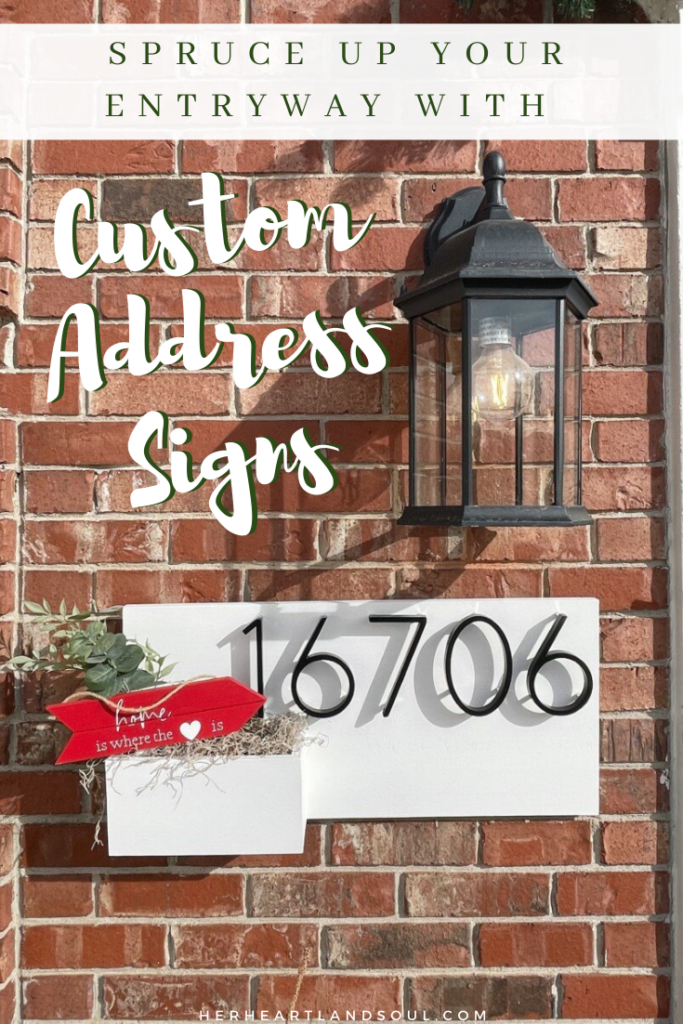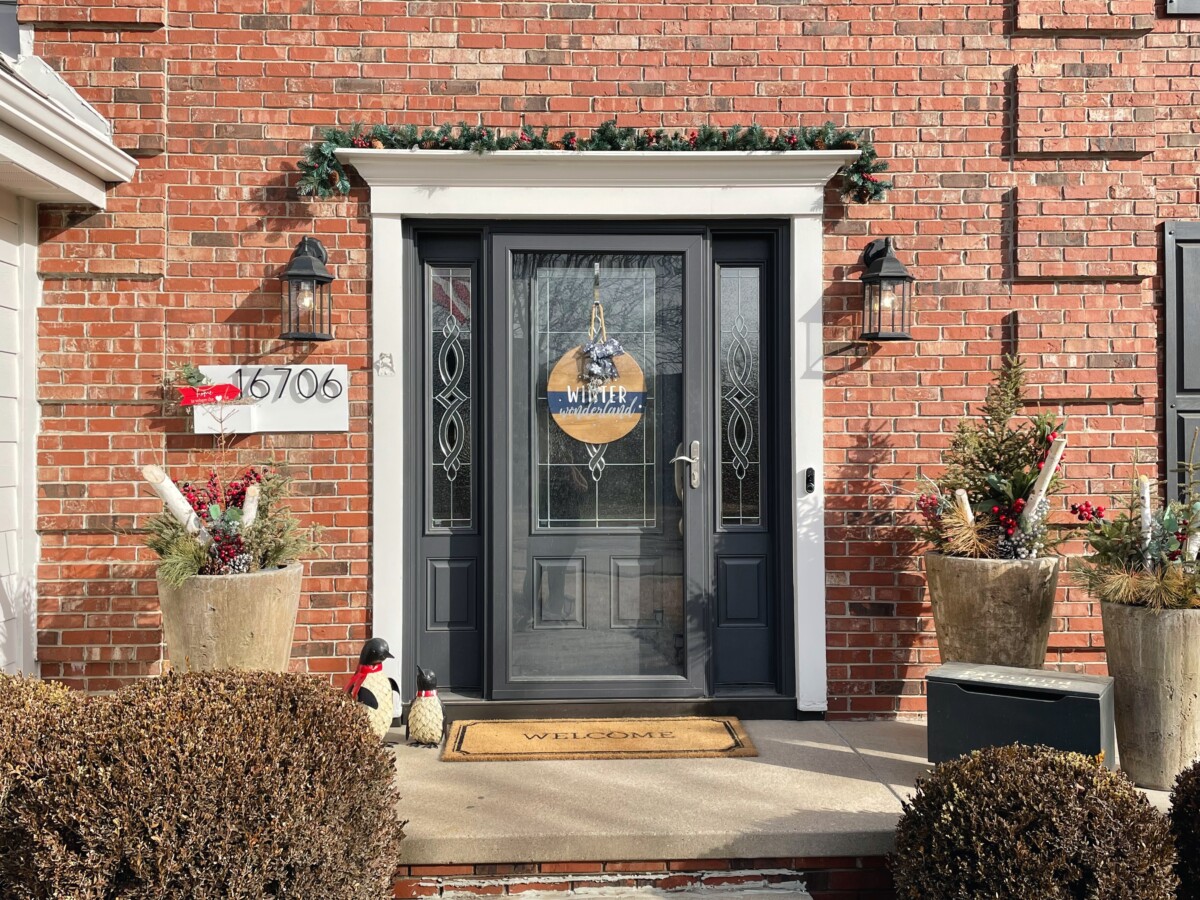 Along with repainting, we also wanted to replace our light fixtures (the old ones were ornate and brassy) and find a new entryway sign to display our house numbers.
At a craft fair a few months ago I stumbled upon Entry Envy, and immediately fell in love with their custom address signs. They're a female-founded, Omaha-based business that ships nationwide (for free!). All their signs are custom-made, hand-made, and proudly made in the USA. They're committed to making high quality pieces that will last and you will love.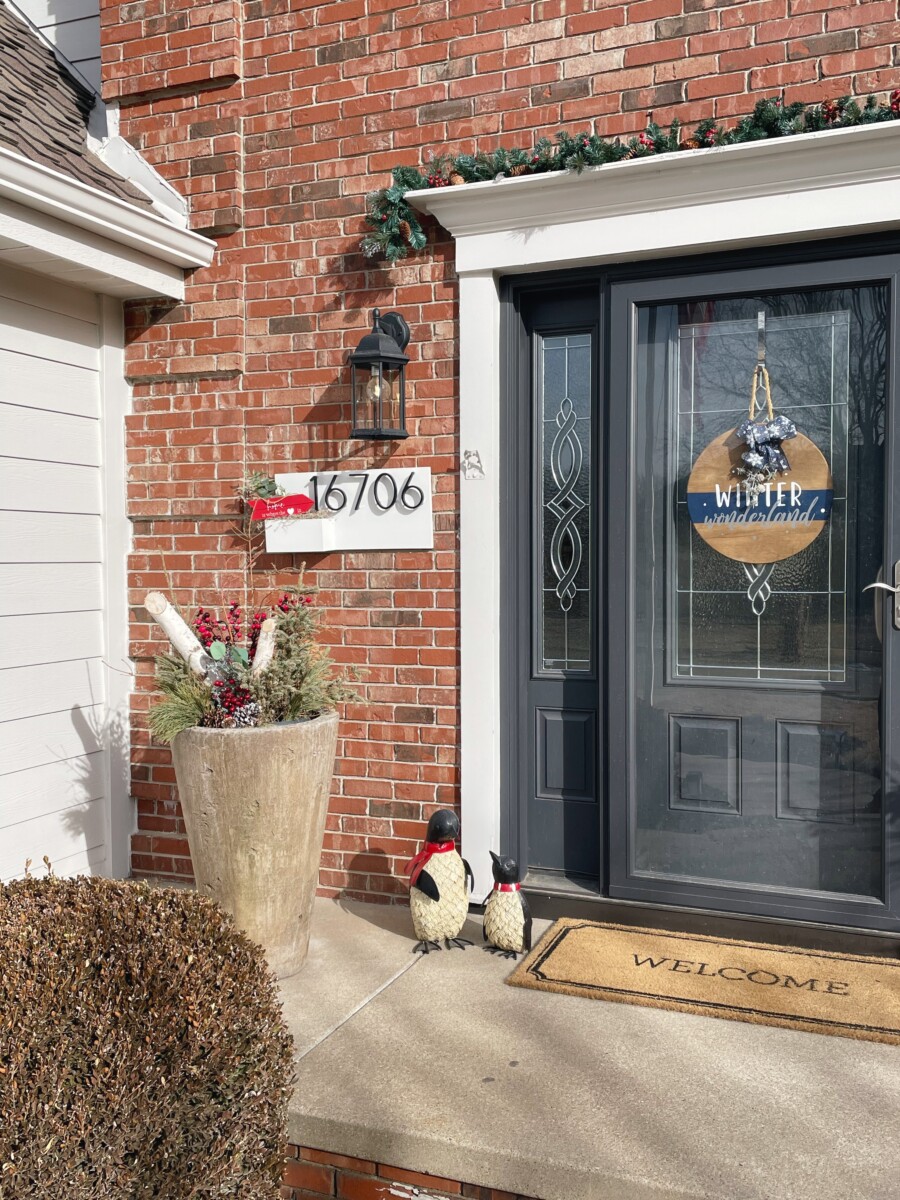 Working with Entry Envy was so easy. (By far the easiest part of our whole exterior house makeover!) You simply chose a sign shape and color and letter style and color. At $109, the sign is incredibly affordable for a handmade, quality piece. We opted for a horizontal white sign with modern black metal numbers.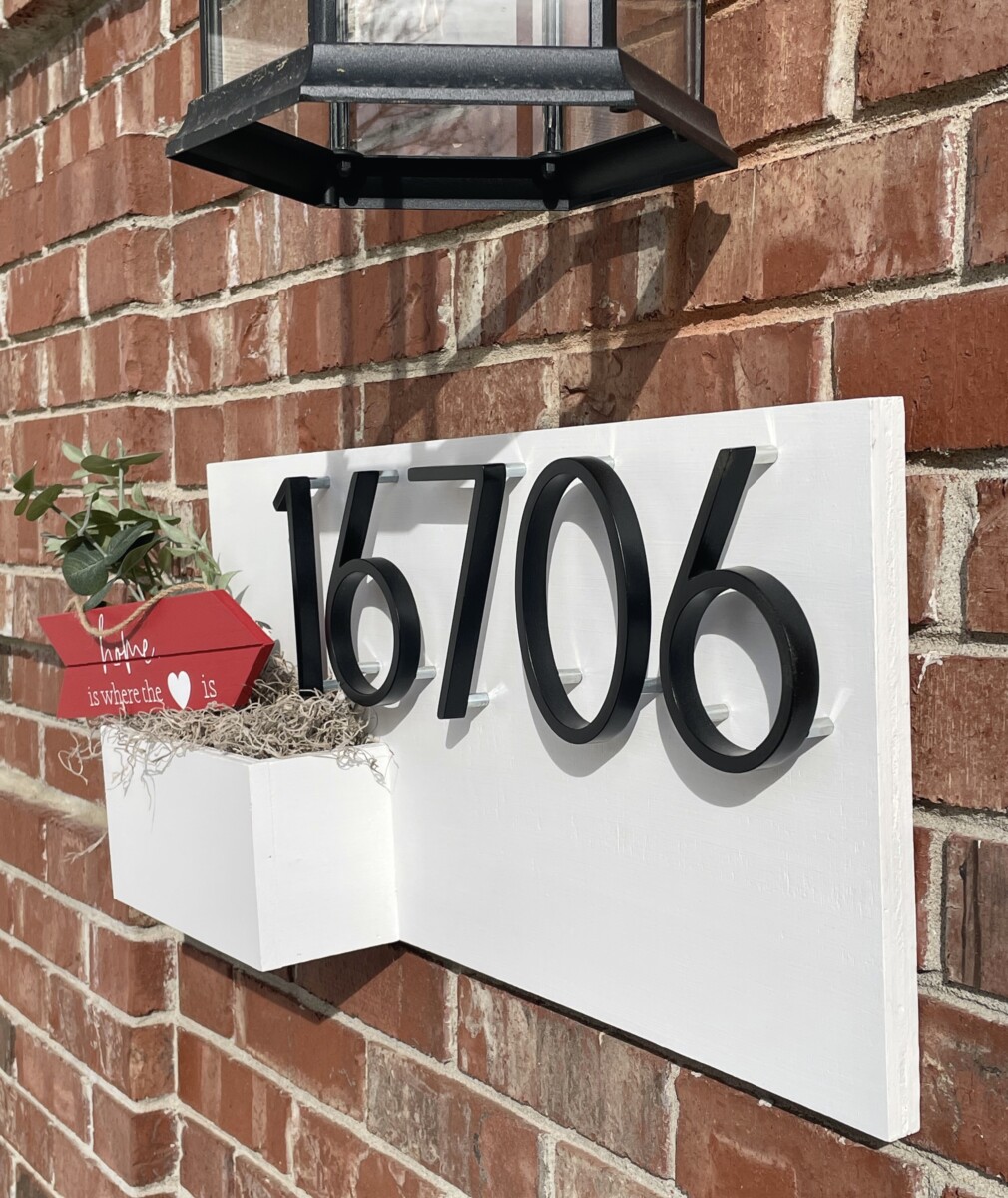 Signs take 4-5 days to make and then ship out. Hanging instructions are provided and include links to buy any clips or screws that are necessary. I appreciated how easy this sign was to attach to brick.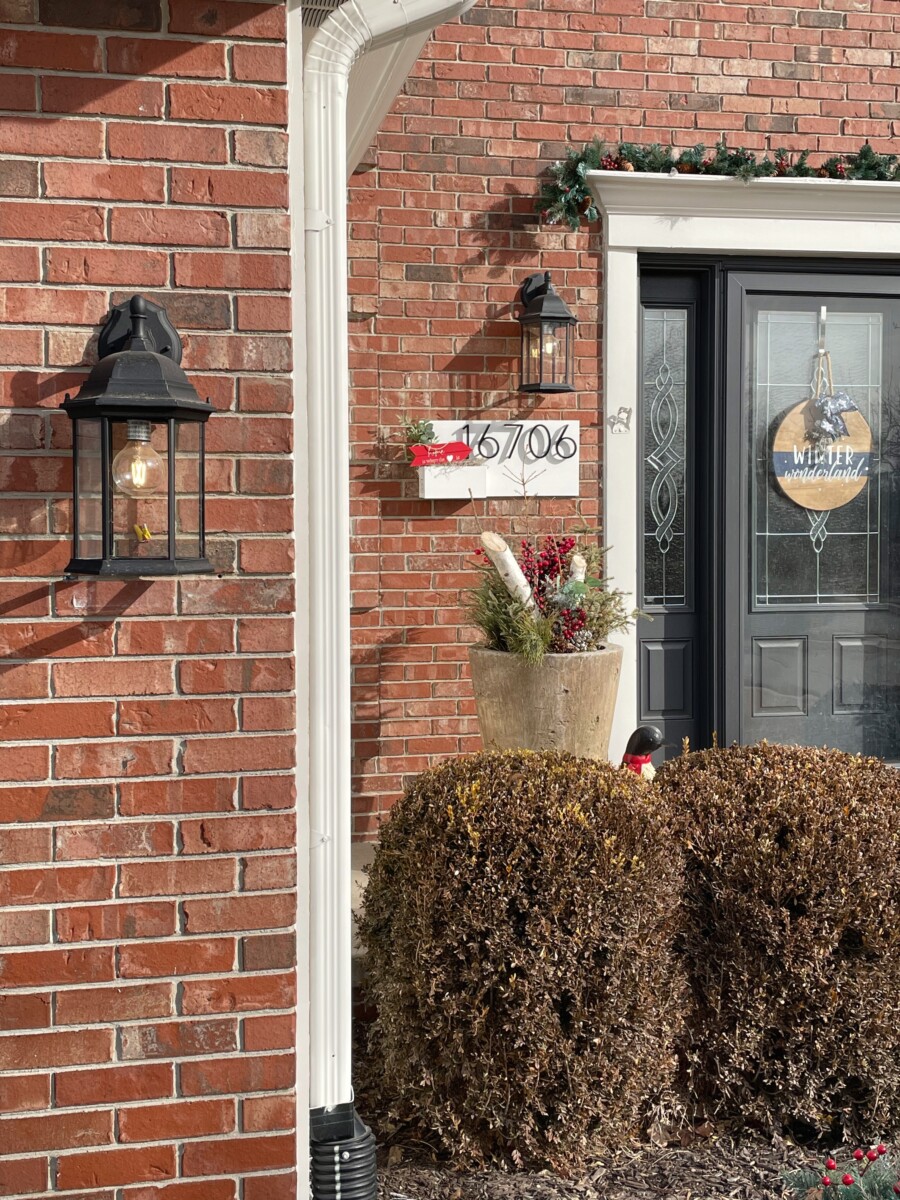 What really makes Entry Envy unique is the fact that they offer a monthly subscription to personalize your sign. For $25-$30 a month you can get season decor shipped to your door to spruce up your address plaque. I love how this little pop of red looks against our entryway.
Our sign turned out so good. I absolutely love the exterior of our house now. I'm considering this an incredibly successful home improvement project.
Questions of the Day: Have you painted your house before? Do you have a home address sign? Does the idea of swapping out sign decor monthly appear to you?