I love chicken. In fact, if I had to rank all the different foods in the world, chicken — and all the many ways it can be cooked, seasoned, and served — is probably my very favorite food.
Chicken wings are one of those dishes that bump chicken to the top of my food list, when they're juicy and seasoned to perfection and served with a good dressing on the side. Man, you just can't go wrong.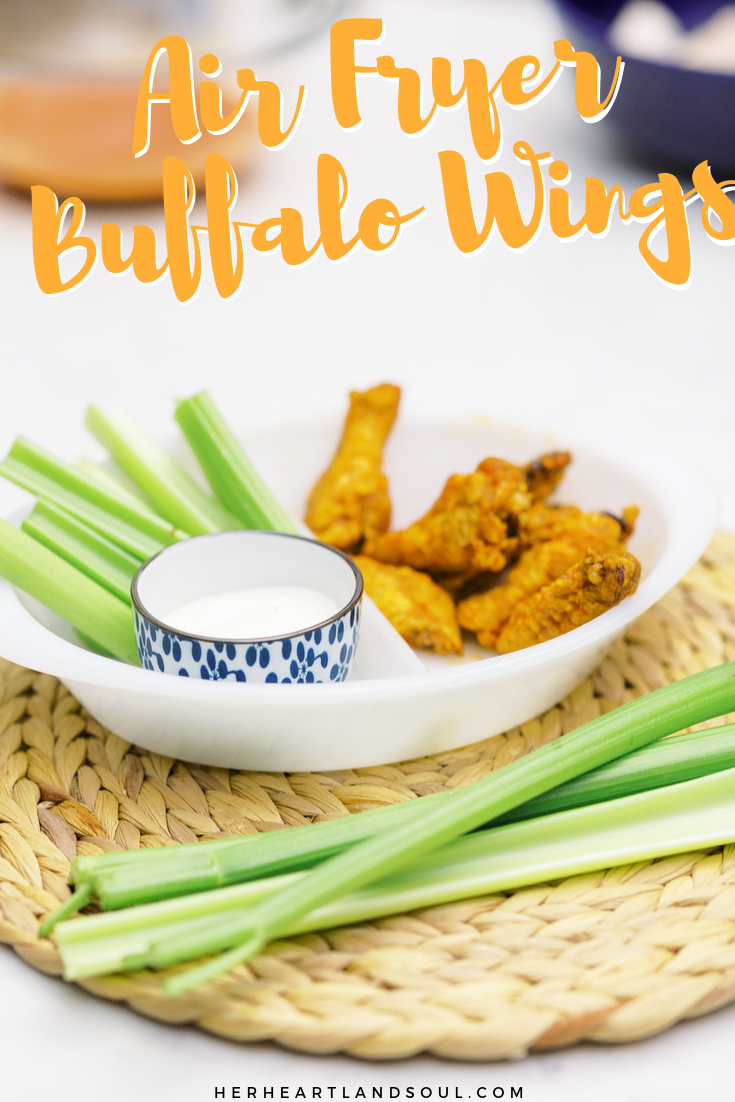 Pin me!
I've been working on a chicken wing recipe to serve for fall game days. Now that Josh and I have a house, we're hoping to entertain a lot more. One of the best parts of entertaining is getting to serve friends and family delicious food.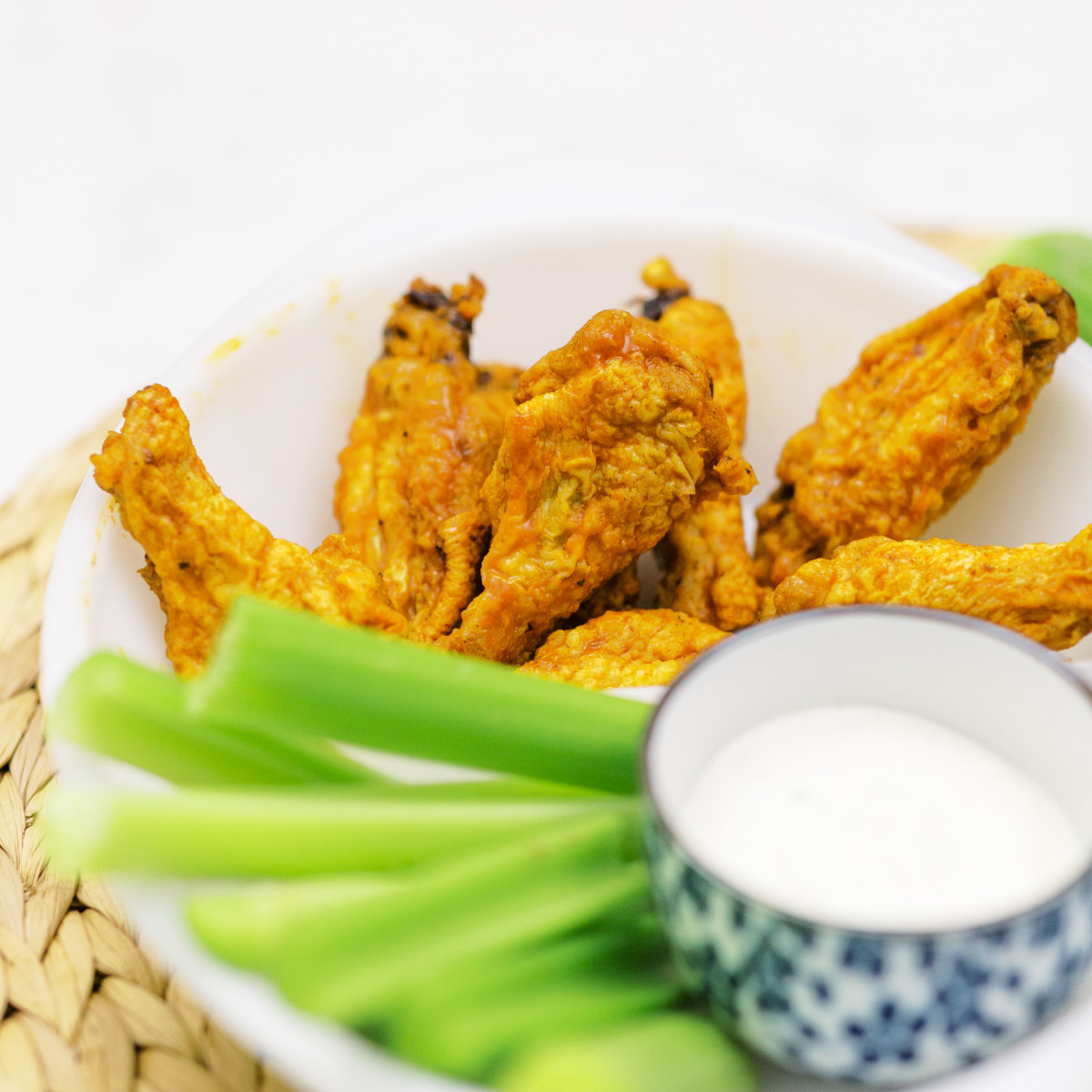 You guys, this chicken wing recipe is delicious. It's also a little healthier than your average chicken wing recipe thanks to using an air fryer. You get all the taste of fried foods with virtually none of the fat. It also helps the wings cook quicker. You're going from frozen raw chicken to tasty chicken wings in under 30 minutes.
If you guys have been reading my blog for a while, you know that I love using Dorothy Lynch Dressing & Condiment in my recipes. It's safe to say it has become a secret ingredient of mine. That's definitely still the case with these chicken wings. The flavors just blend so perfectly with so many foods. It makes it a perfect cooking ingredient. The tomato-based dressing has a creamy consistency, with sweet and spicy notes you can really play up in a dish. I love that this dressing is local to Nebraska, gluten-free, and available at many Midwest grocery stores as well as always being available online.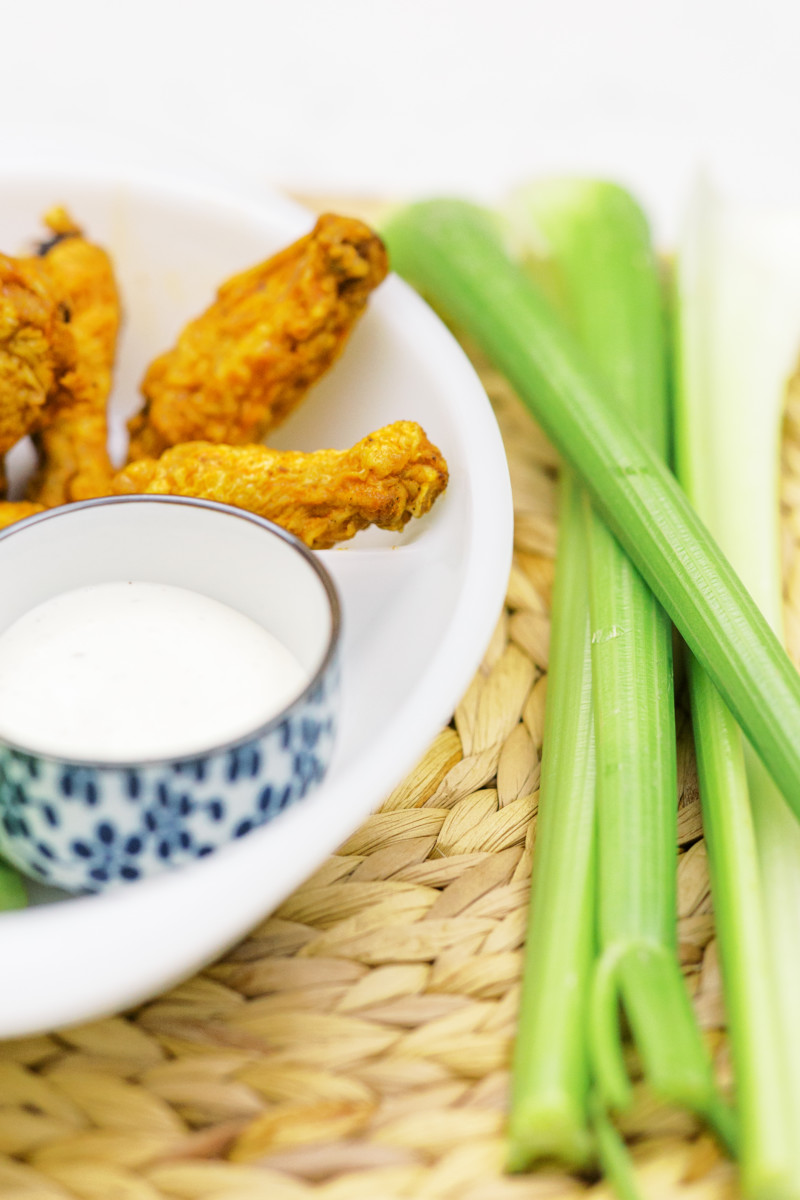 Air Fryer Buffalo Wings
Makes approx. 16 wings
 Ingredients
2 lbs. chicken wings (approximately 16 wings)
Salt & pepper, to taste
1/2 tsp. granulated garlic
1 tbsp. vegetable oil
1/4 c. Dorothy Lynch Dressing & Condiment
1/2 c. buffalo sauce
1 tsp. maple syrup
1/2 tsp. Dijon mustard
1/2 tsp. Liquid Smoke
1/2 tsp. smoked paprika
1/2 tsp. cumin
1/4 c. water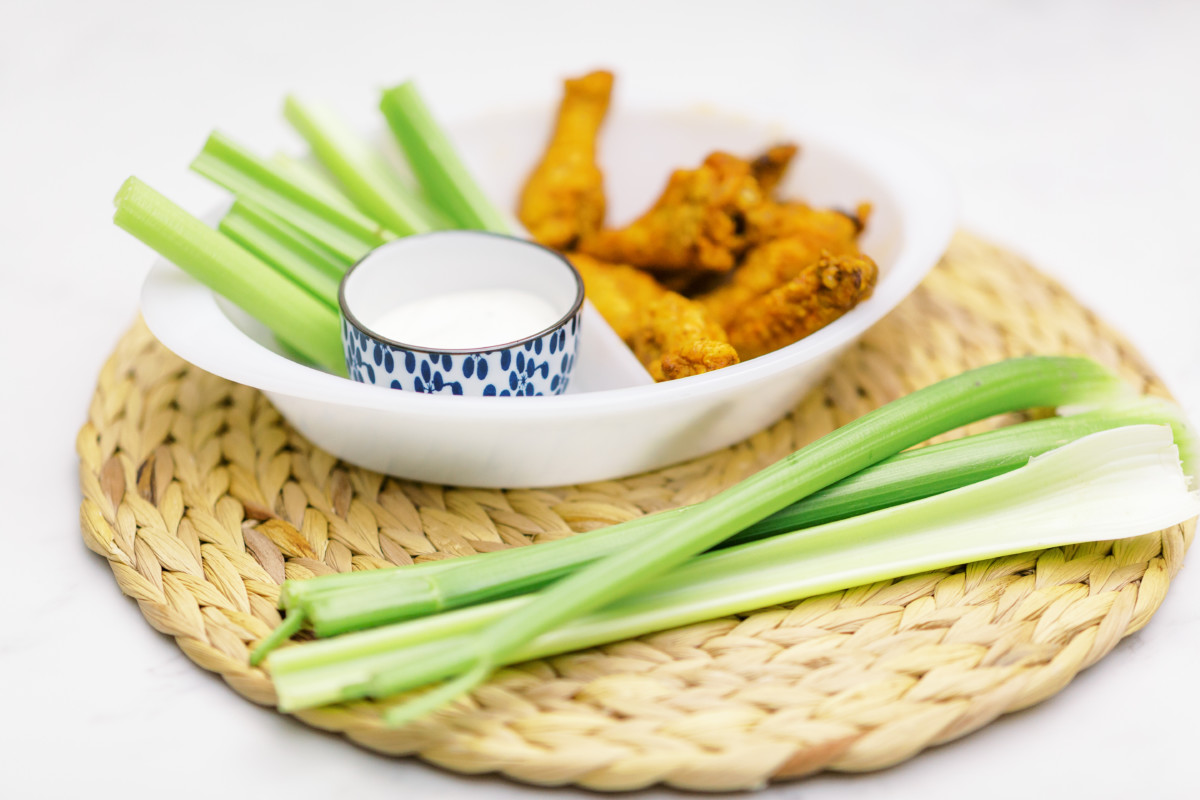 Directions
Place the chicken wings in a bowl and toss with vegetable oil, then season with granulated garlic, salt, and pepper.
Place as many of the wings as will fit in one layer in the air fryer and cook at 375 degrees for 15 minutes. Flip the wings and continue cooking for 10 minutes. Raise the air fryer temperature to 400 degrees and continue cooking for five minutes. Repeat the cooking process for the remaining the wings.
While the wings cook, prepare the sauce. In a large bowl, combine Dorothy Lynch, Buffalo sauce, maple syrup, Dijon mustard, Liquid Smoke, smoked paprika, and cumin. Whisk to combine.
When the wings are cooked, toss them in the sauce, then transfer to a wire rack to cool briefly. Serve and enjoy!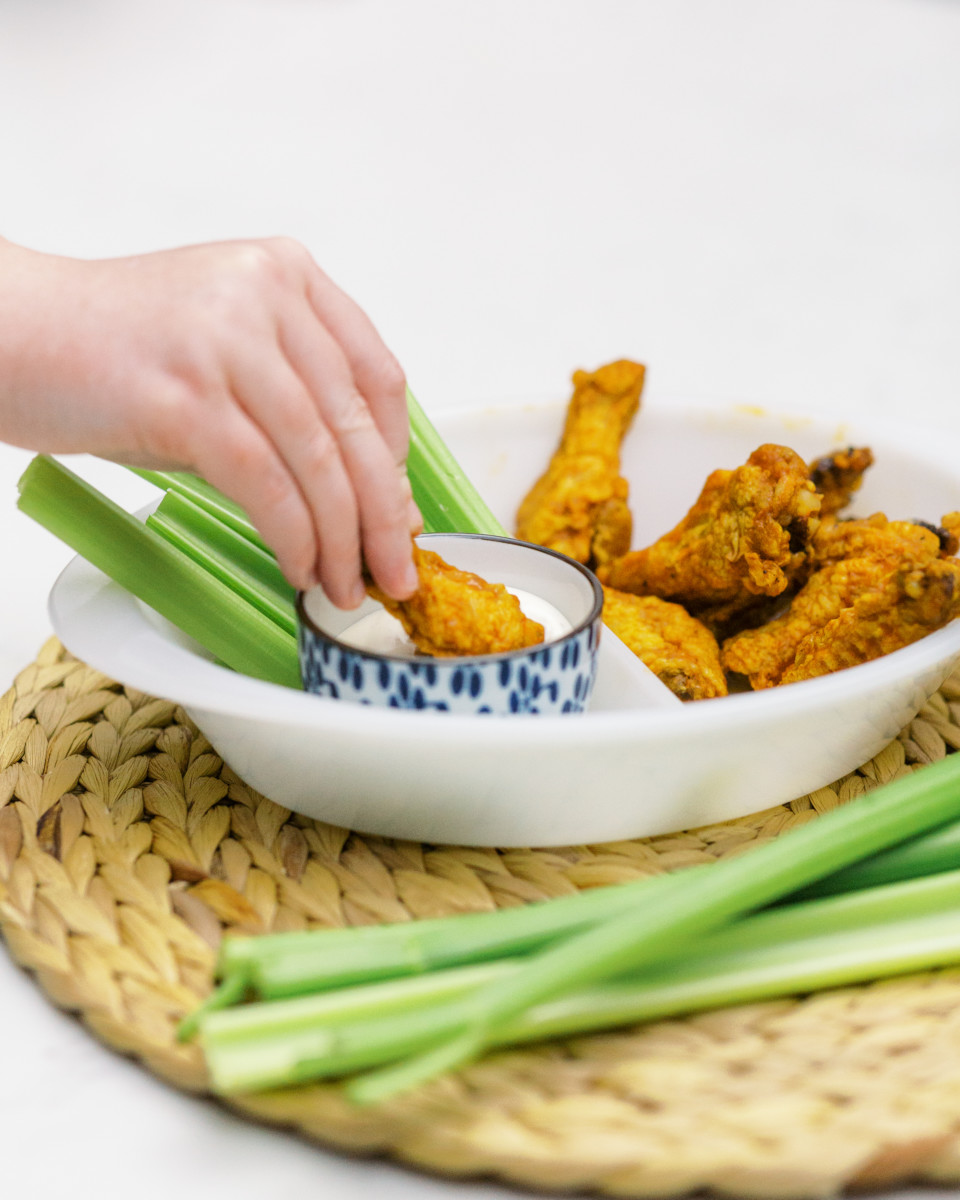 A big thanks to Ashley for the fabulous photos and video in this post!
Questions of the Day: Are you a chicken wing fan? What's your favorite sauce to dip chicken wings in? 
Thanks to Dorothy Lynch for sponsoring this post!