Can I tell you guys a secret? As I've gotten older I've enjoyed going out for Valentine's Day less and less. It's crowded, you're rushed, and there's a limited menu that inevitably doesn't have the thing you really want.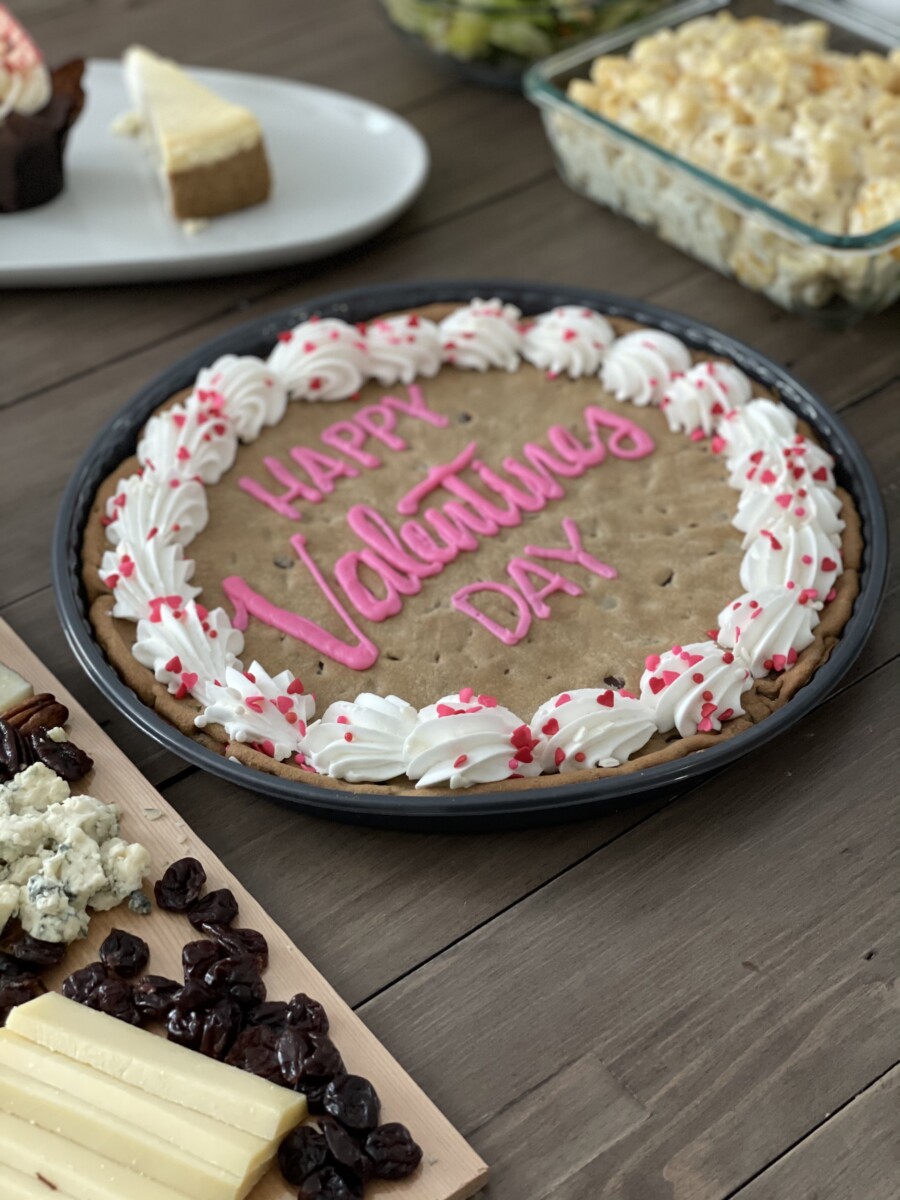 Josh and I started going out for a fancy meal a week or two before Valentine's Day. There's no crowds and plenty of time to enjoy our meal and each other. Then on Valentine's Day itself we'd go to a dive bar or out for burgers.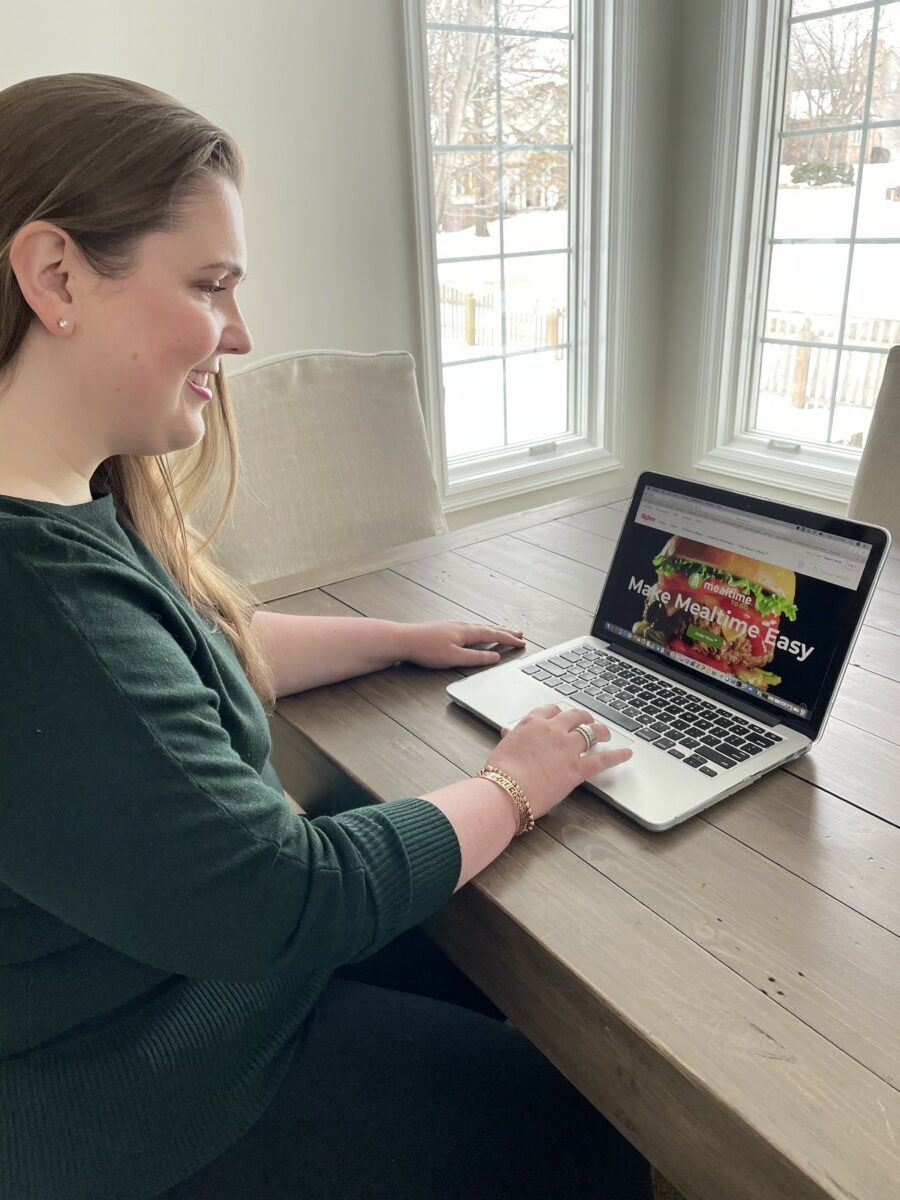 While we won't be doing that this year thanks to COVID, we're looking forward to making a new tradition. Cozying up and enjoying comfort foods at home!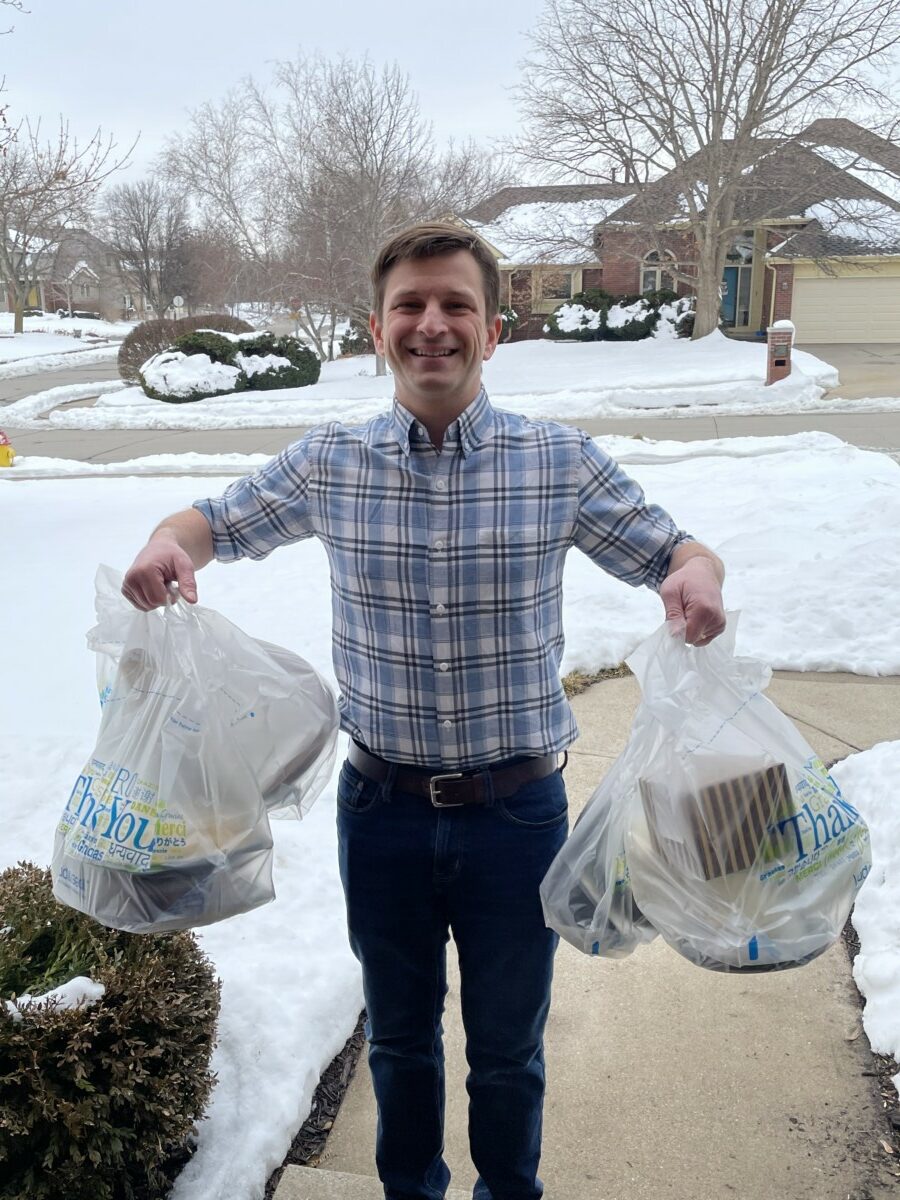 With Hy-Vee Meal Packs you can order meals from your couch with all the fixins' and get them delivered right to your door. They have something for everyone and can make as much or as little food as you need.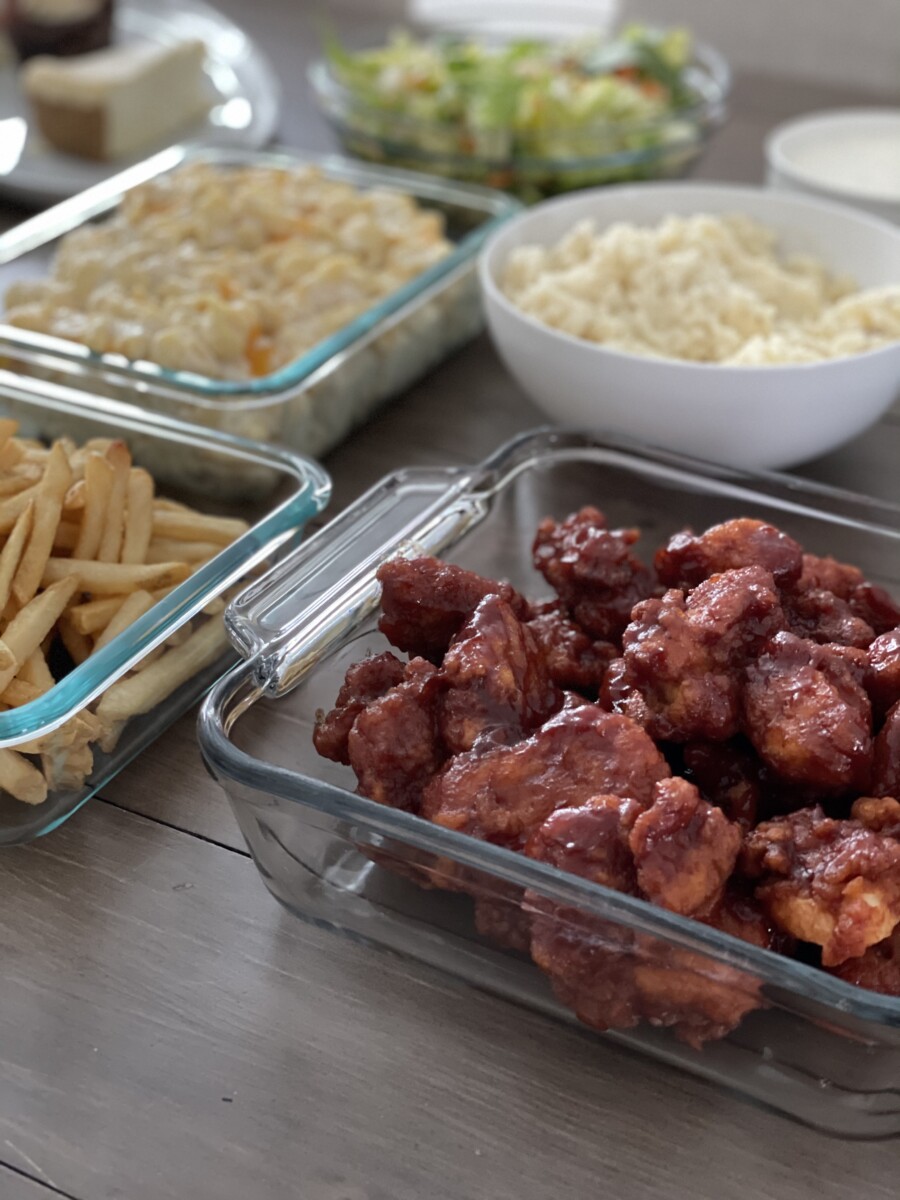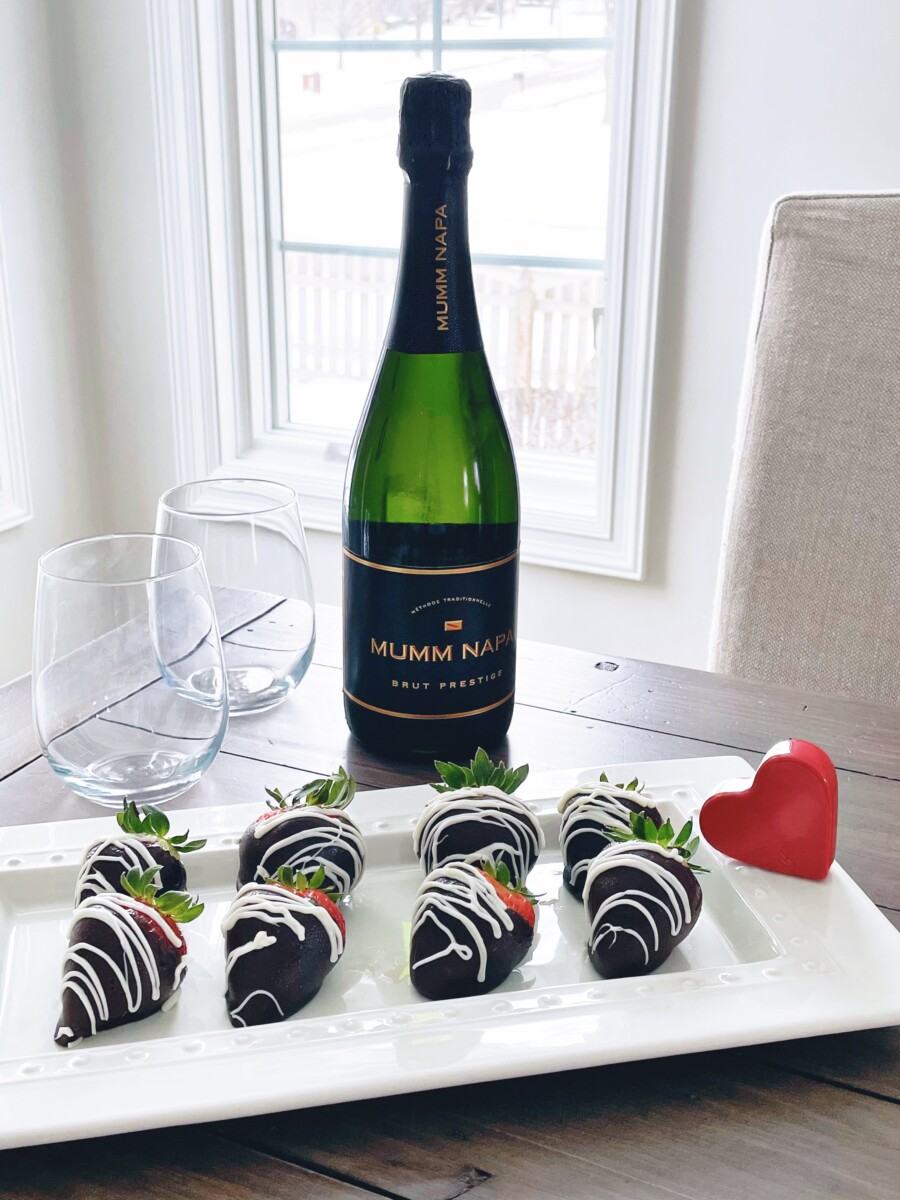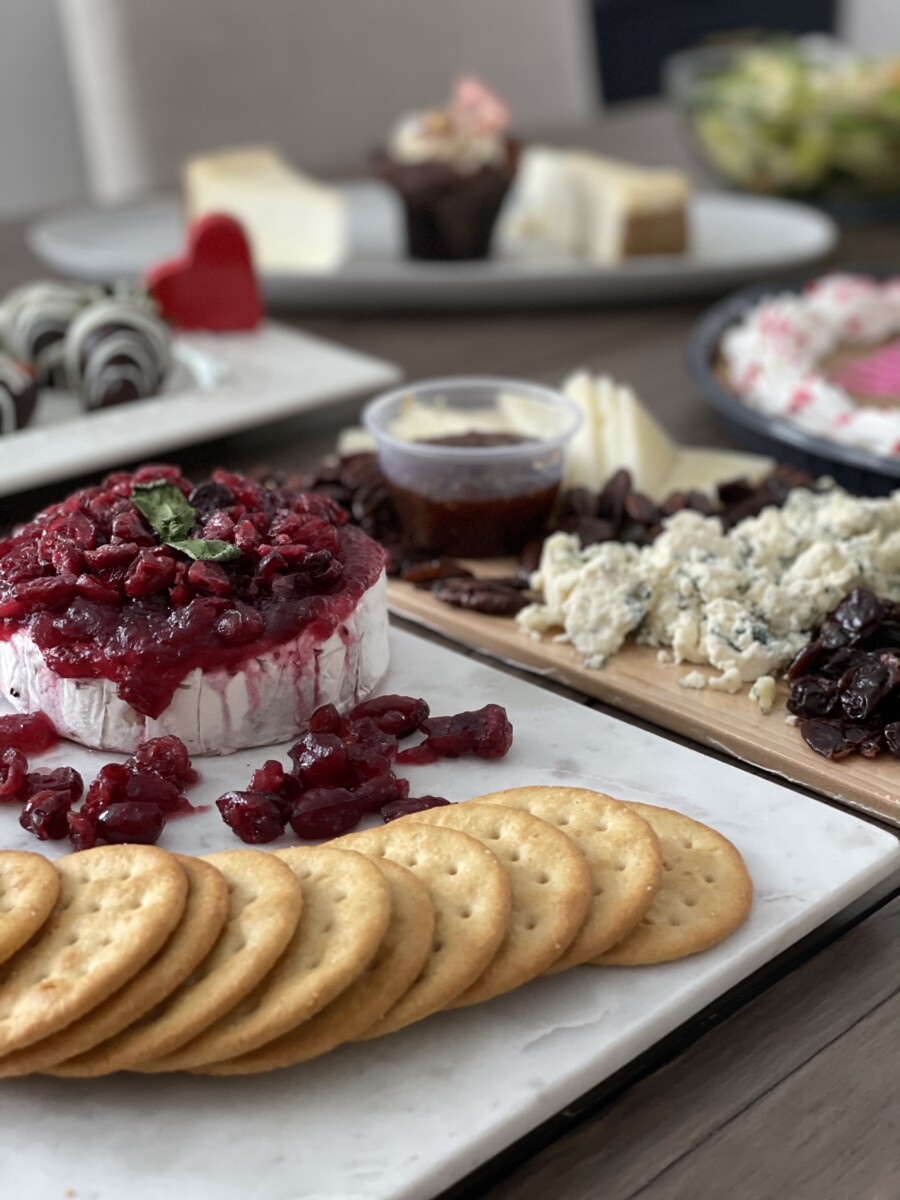 We went all out this year and got cheese boards, chicken wings, cookie cake, and champagne. We'll be celebrating Valentine's Day for a week at this rate!
I love that everything was so simple. It felt like someone else did all the work for us. Largely because Hy-Vee did!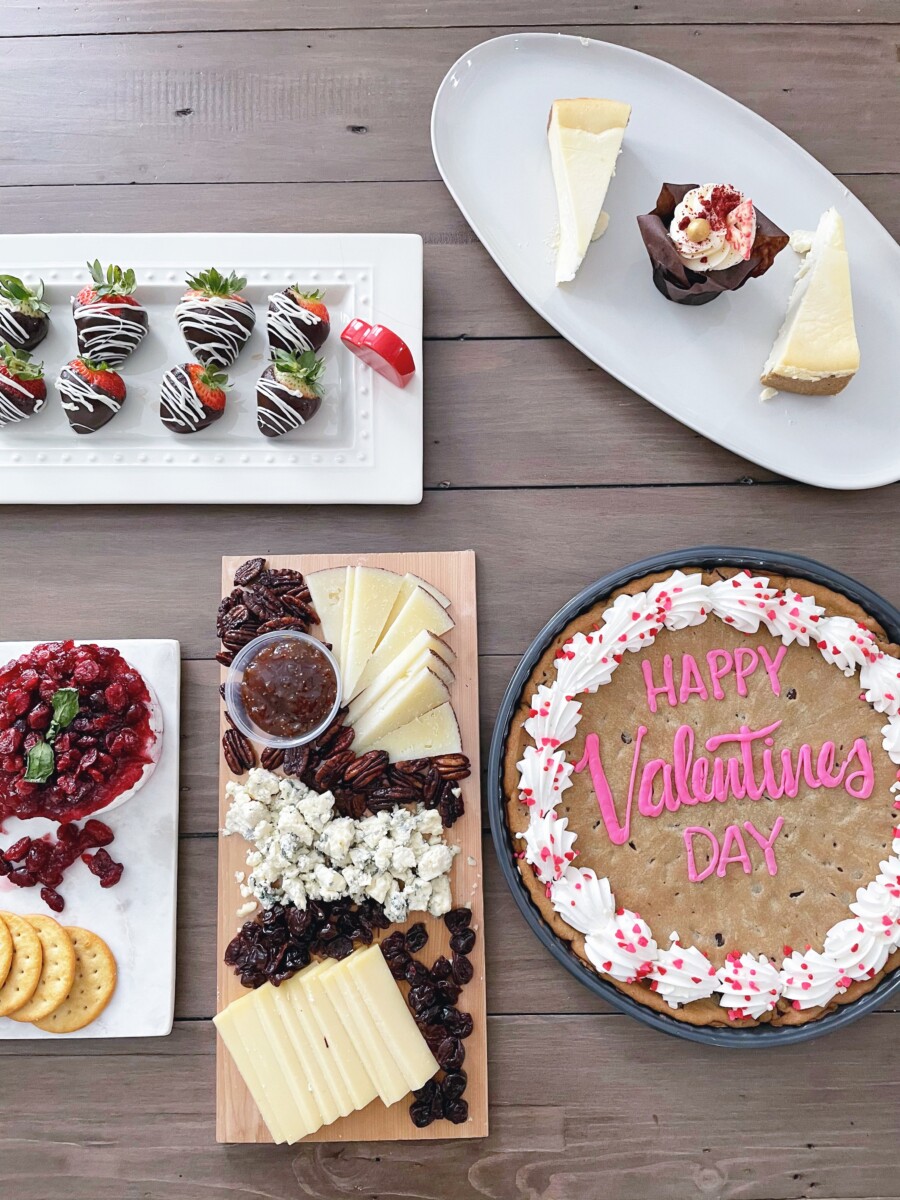 Everything was so yummy, and it was super fun to go on a date-night from the comfort of our dining room table. Hy-Vee helped make our Quarantine Valentine's Day celebration special and for that I am thankful.
If you're looking for a fun way to celebrate Valentine's Day this year I highly recommend checking out Hy-Vee's Aisles Online program. You can get everything from groceries to gifts to Valentine's Day spreads delivered. You really can't beat it!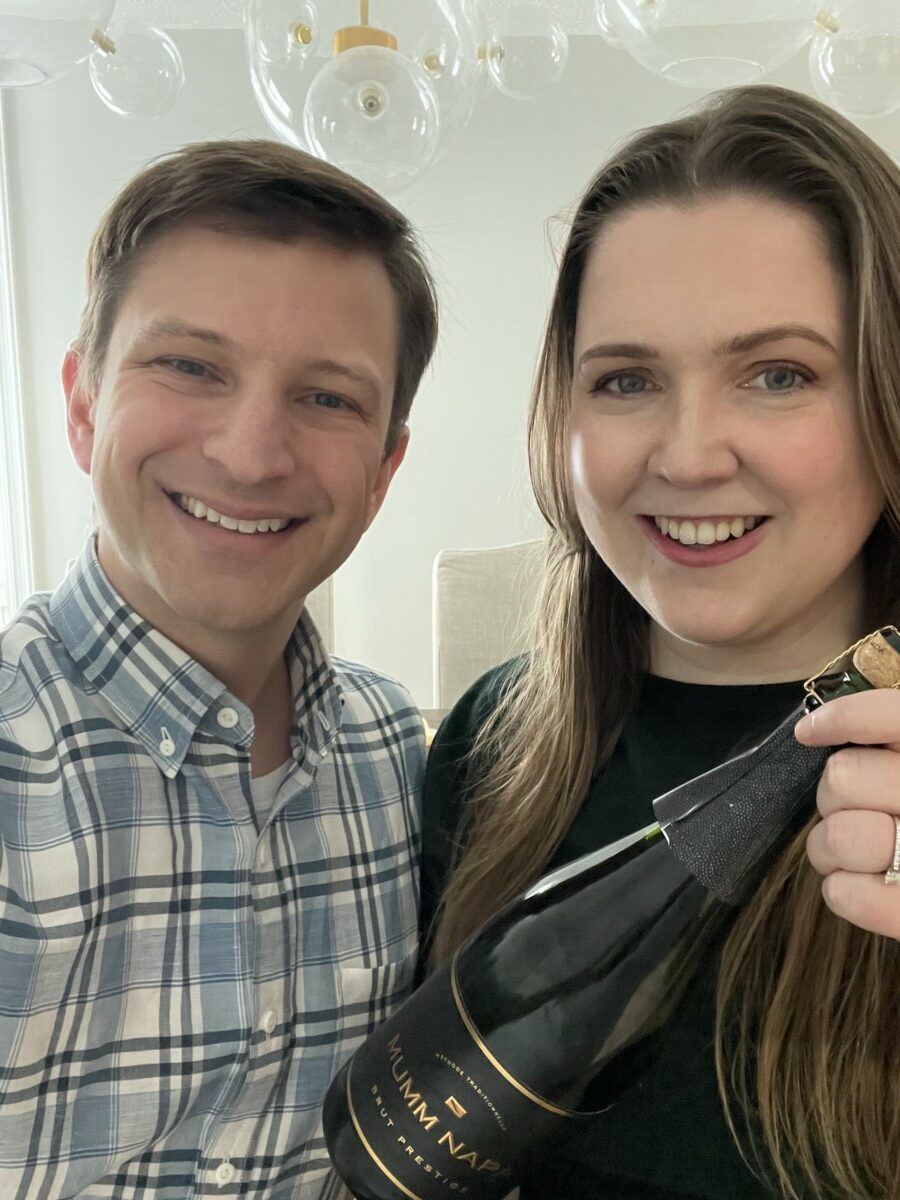 Cheers to spending time with the one you love eating food you love.
Questions of the Day: How are you celebrating Valentine's Day this year? Do you prefer staying in or going out?
Thanks to Hy-Vee for sponsoring this post.