Omaha in season is a beautiful thing. I feel like I take for granted how much delicious food grows right in my
backyard. I'm all about eating fresh salads and local produce this time of year. This super simple cucumber salad recipe takes less than five minutes to make and is mouth-wateringly good.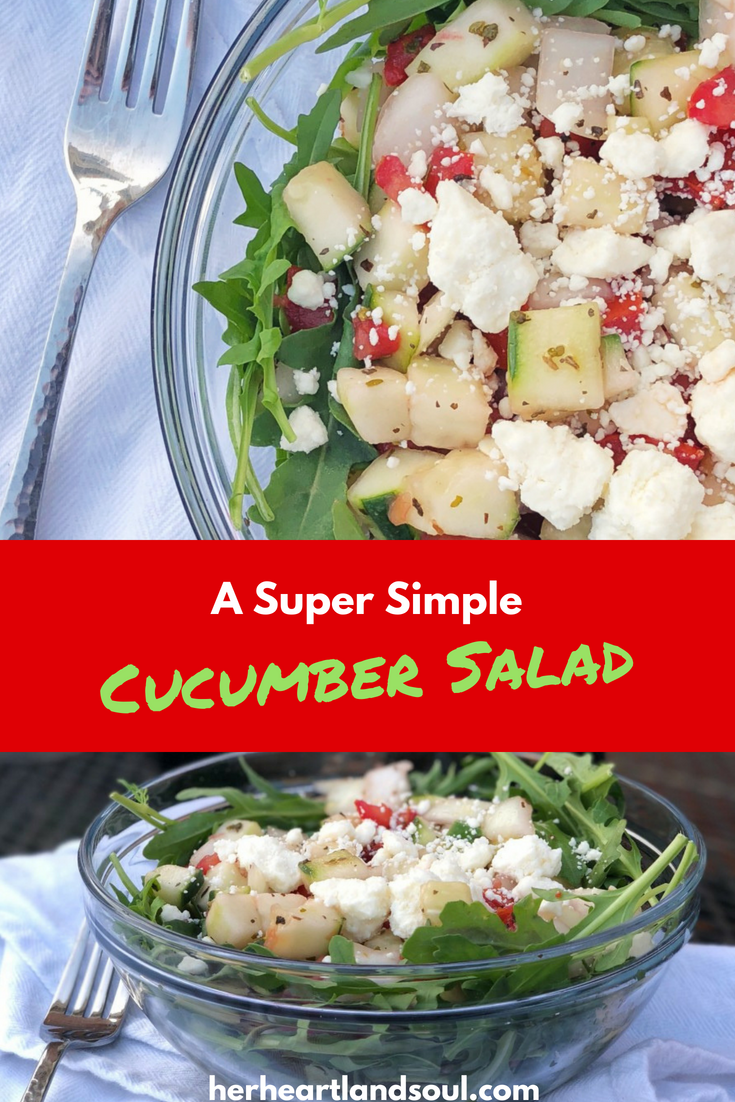 Pin me!
If you make anything with arugula I'm guaranteed to love it and this salad does not disappoint. Josh and I have been taking dinners up to the roof lately to try and soak up this gorgeous summer weather.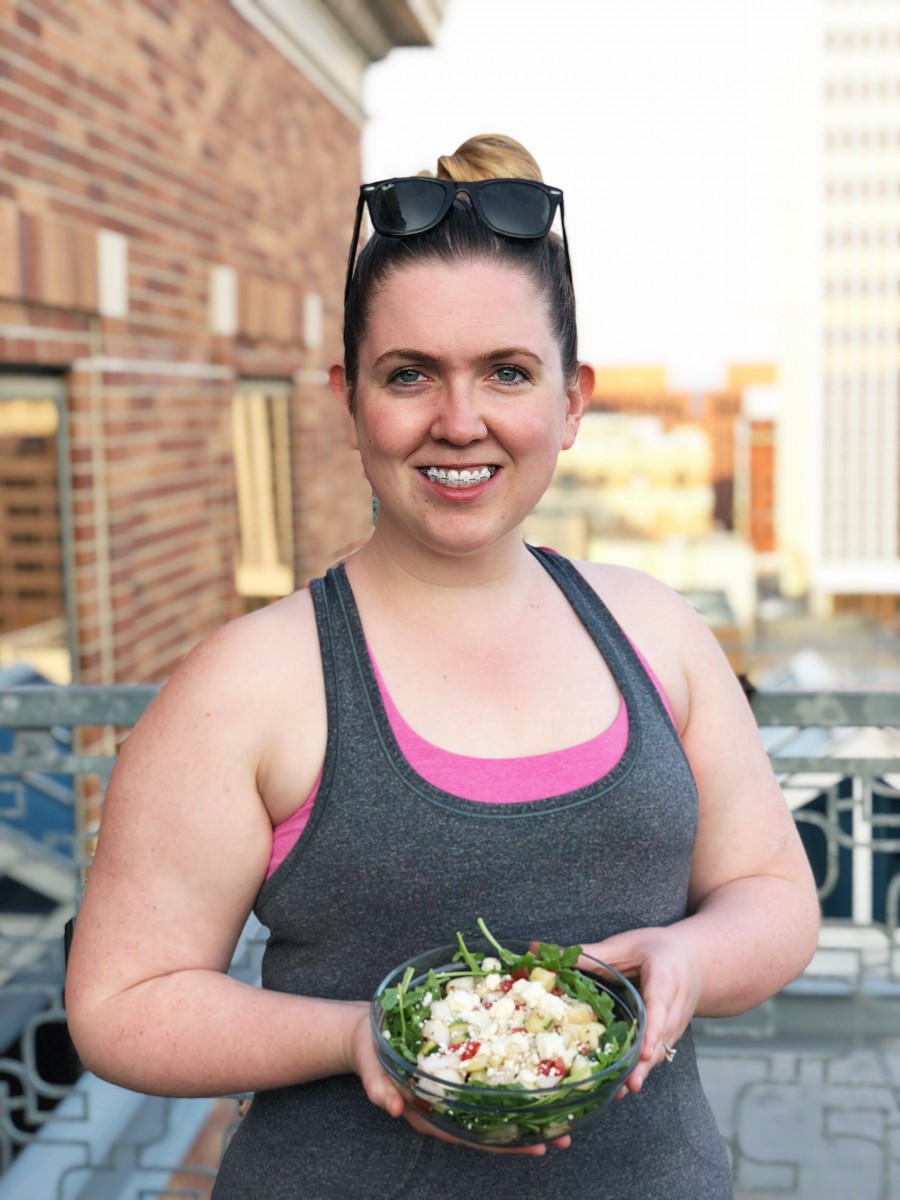 This dinner was extra-special because it came after a hard couples workout. Before ExO I was working out at Orange Theory four times a week. Lately…. it has been lazy central over here. I appreciate that Josh is being so encouraging as I try to kick my butt into shape.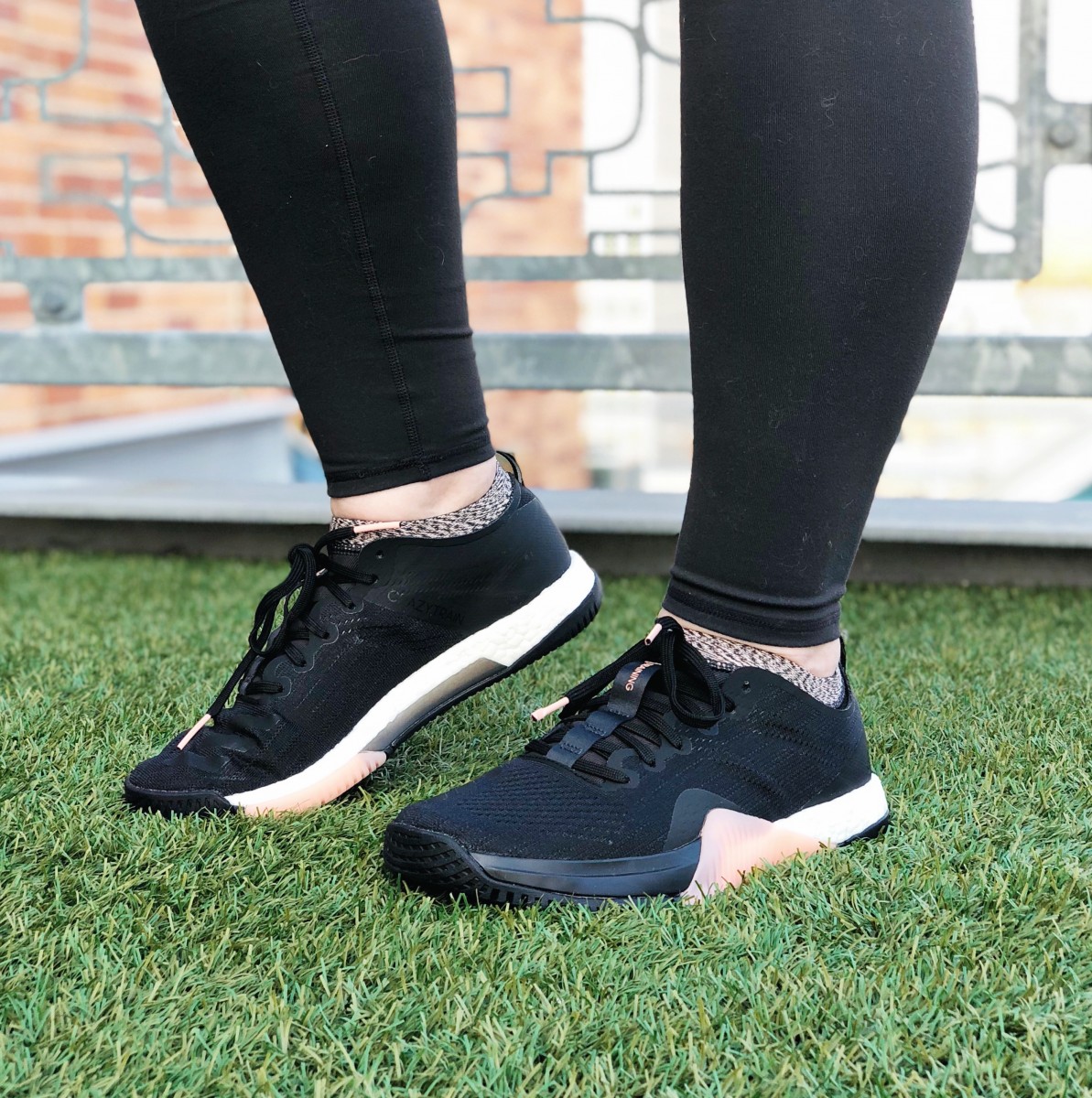 I worked out in my new adidas Crazytrain Elite Shoes. They're perfect for light jogging and weight floor workouts. I love how they are both cushiony and flexible at the same time. Bonus: they're also super cute and make burning off the calories to enjoy your next meal no sweat!
Simple cucumber salad recipe
Serves 2
Ingredients
2 medium cucumbers
1 medium white onion
2 medium Roma tomatoes
3 ounces baby arugula
1 Tbsp extra virgin olive oil
4 ounces red wine vinegar
2 ounces crumbled feta cheese
1 tsp dried oregano
1 tsp dried basil
salt and pepper, to taste
Recipe
Medium dice the cucumbers and onion, and transfer to a large bowl.
Cut off the tops of the tomatoes, cut in half, then remove the core and seeds. Medium dice and add to the bowl with the cucumber and onion.
Drizzle the vegetables with the olive oil and red wine vinegar, then add the oregano, basil, and salt and pepper.
Toss vigorously to combine, and allow to sit for at least 15 minutes.
To serve, divide the arugula between two bowls, then add the cucumber salad. Top with feta cheese.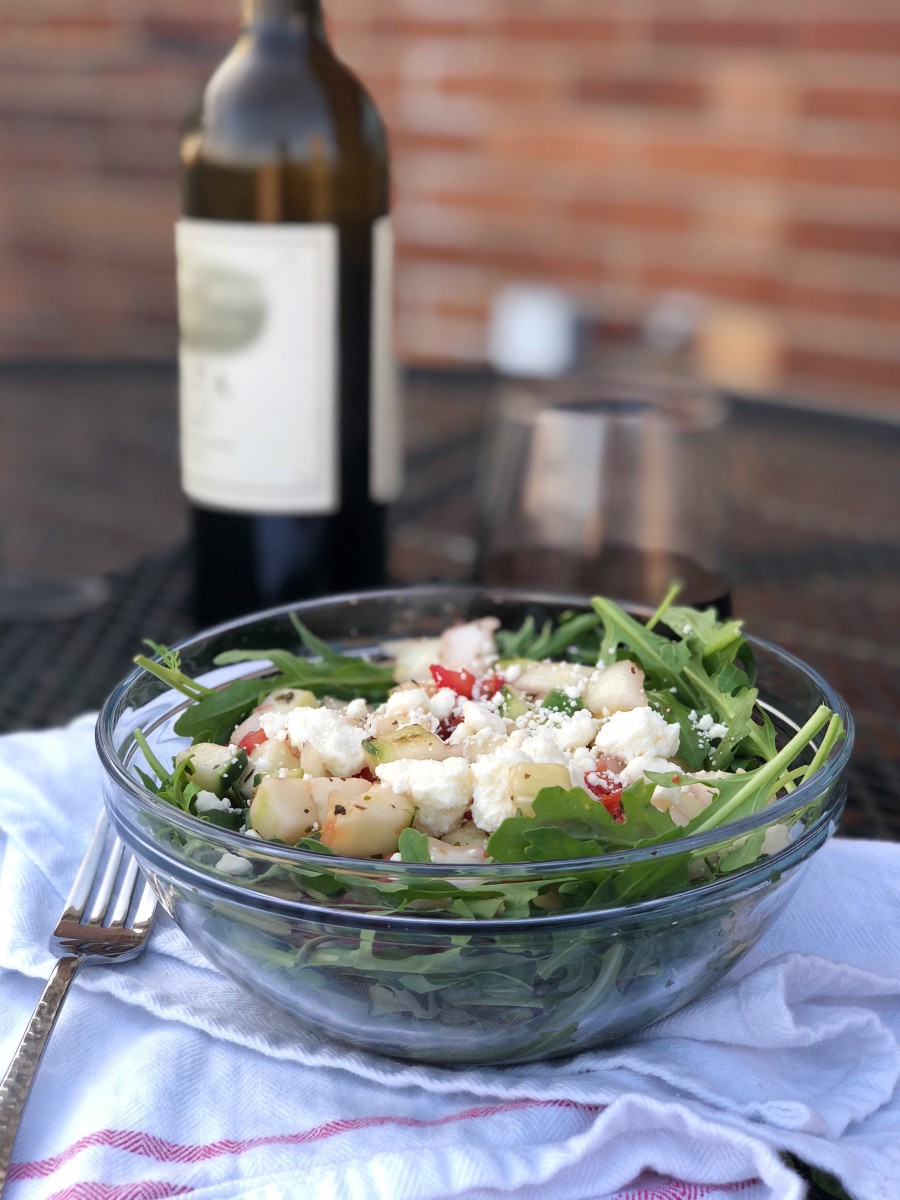 This salad pairs perfectly with red wine. And you will have zero guilt about eating and drinking it all after your tough workout.
Questions of the Day: What's your favorite salad? Are you an adidas fan? Would these shoes work for your workout?
 Thanks to adidas for sponsoring this post. All opinions are, as always, my own.