A few weeks ago Josh and I were invited to a four-course summer vegetarian dinner and wine pairing at Dante. You guys know I love Dante. Their food is some of the best in Omaha. I was really excited for a date night there with Josh featuring two of our favorite things: delicious veggie food and wine!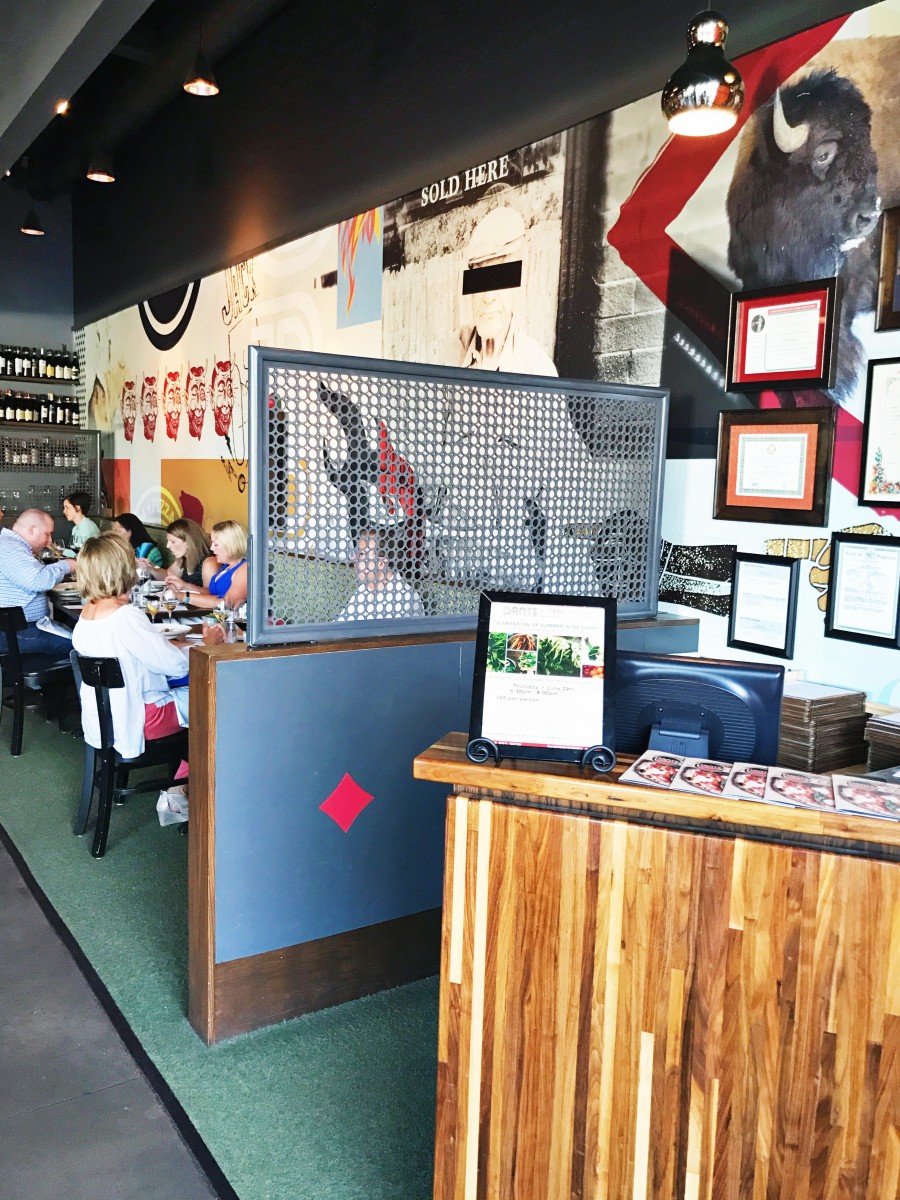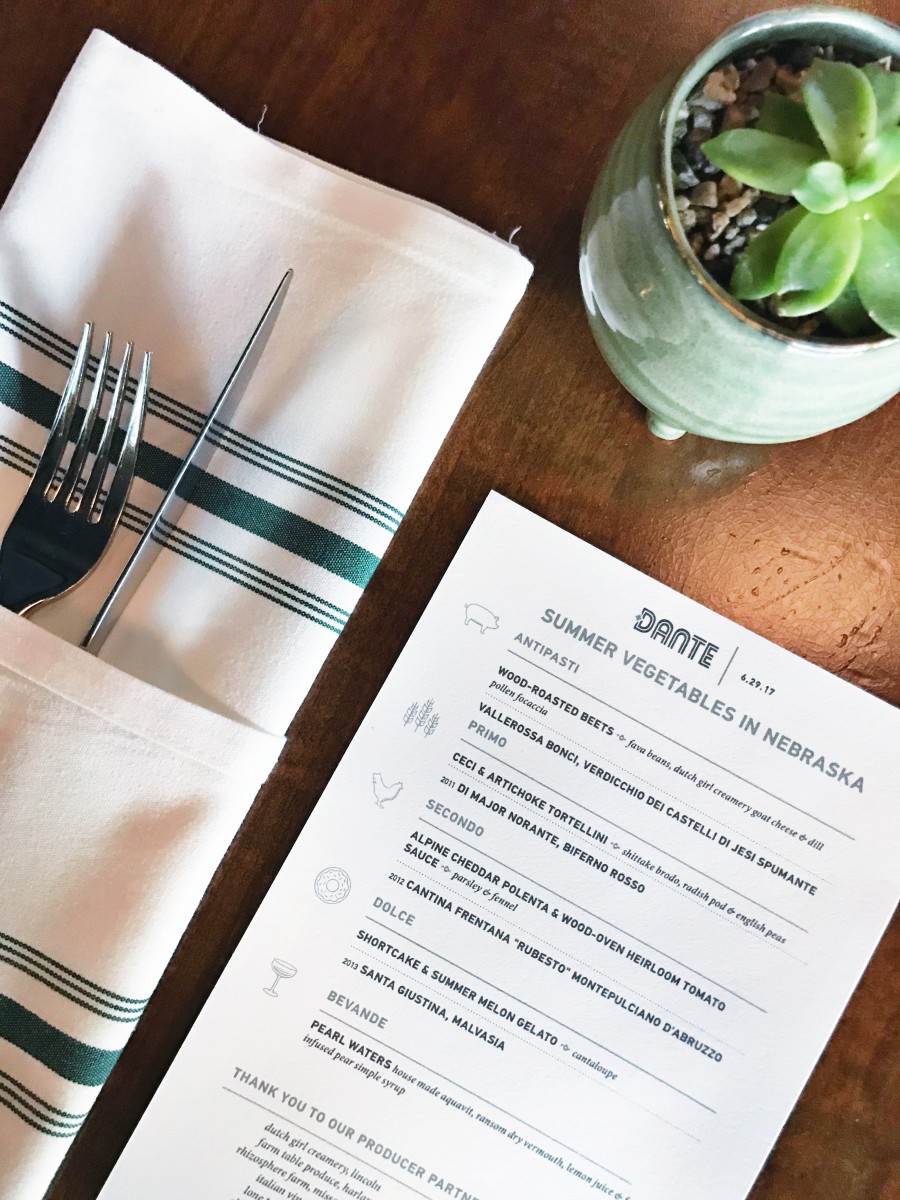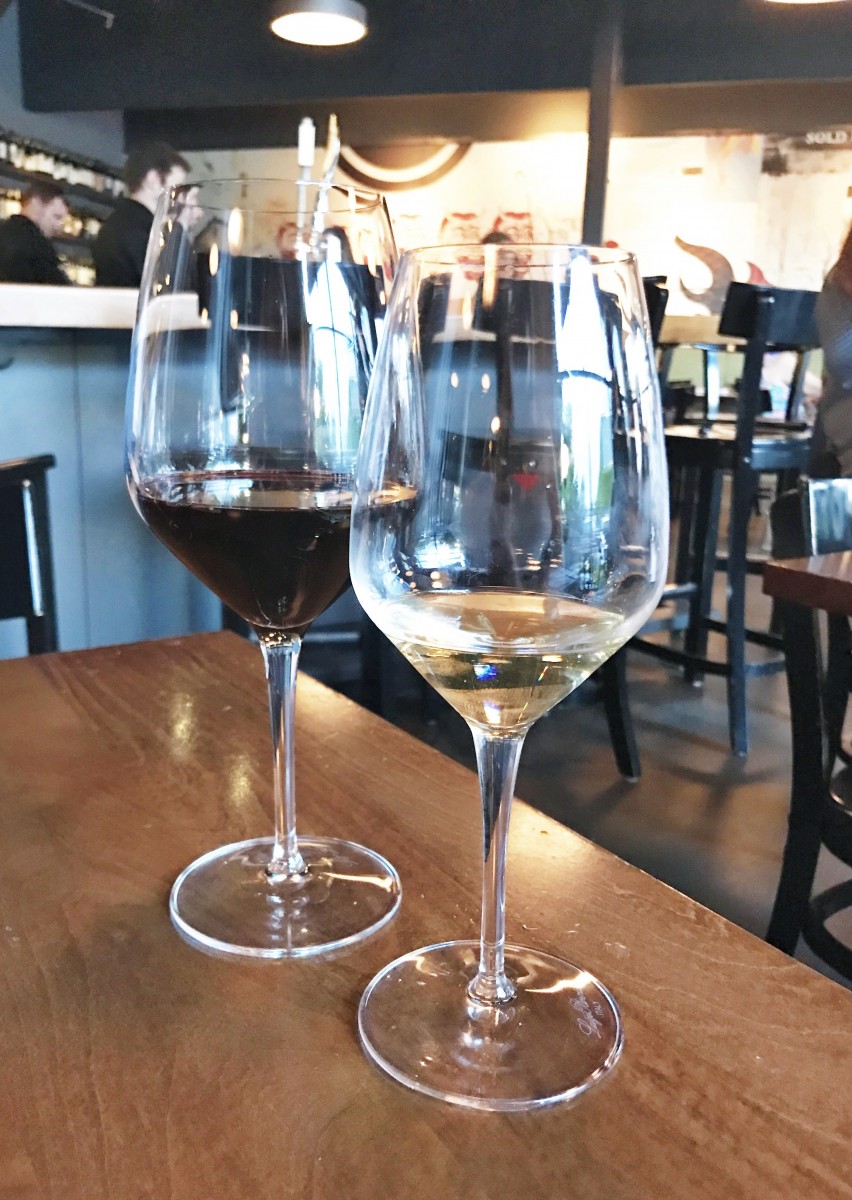 This meal did not disappoint. The focus of the meal was two parts:
Insanely amazing wine pairings (truly some of the best I've had!)
Fresh, local, seasonal food
While we were there, we found out that Dante actually offers these food and wine pairings monthly, always mixing up the theme to show off a different wine region and different style of food. While they're always popular events, this one sold out fast even by their standards. The GM told me they actually had over 40 additional reservation requests for this event after they sold out. So if you're thinking of doing one of these in the future, book fast!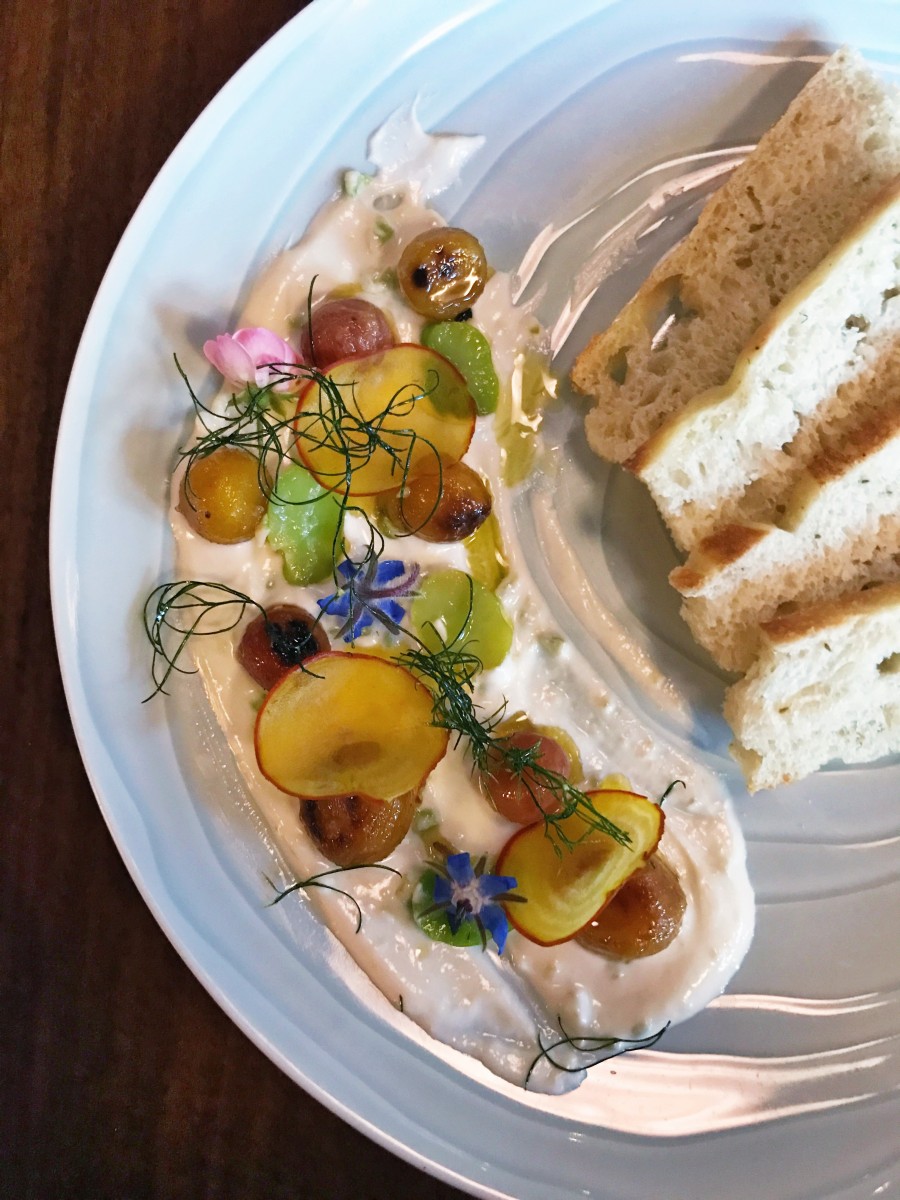 Our meal started off with wood roasted beets that were so phenomenal it took everything I had to not lick the plate clean afterward.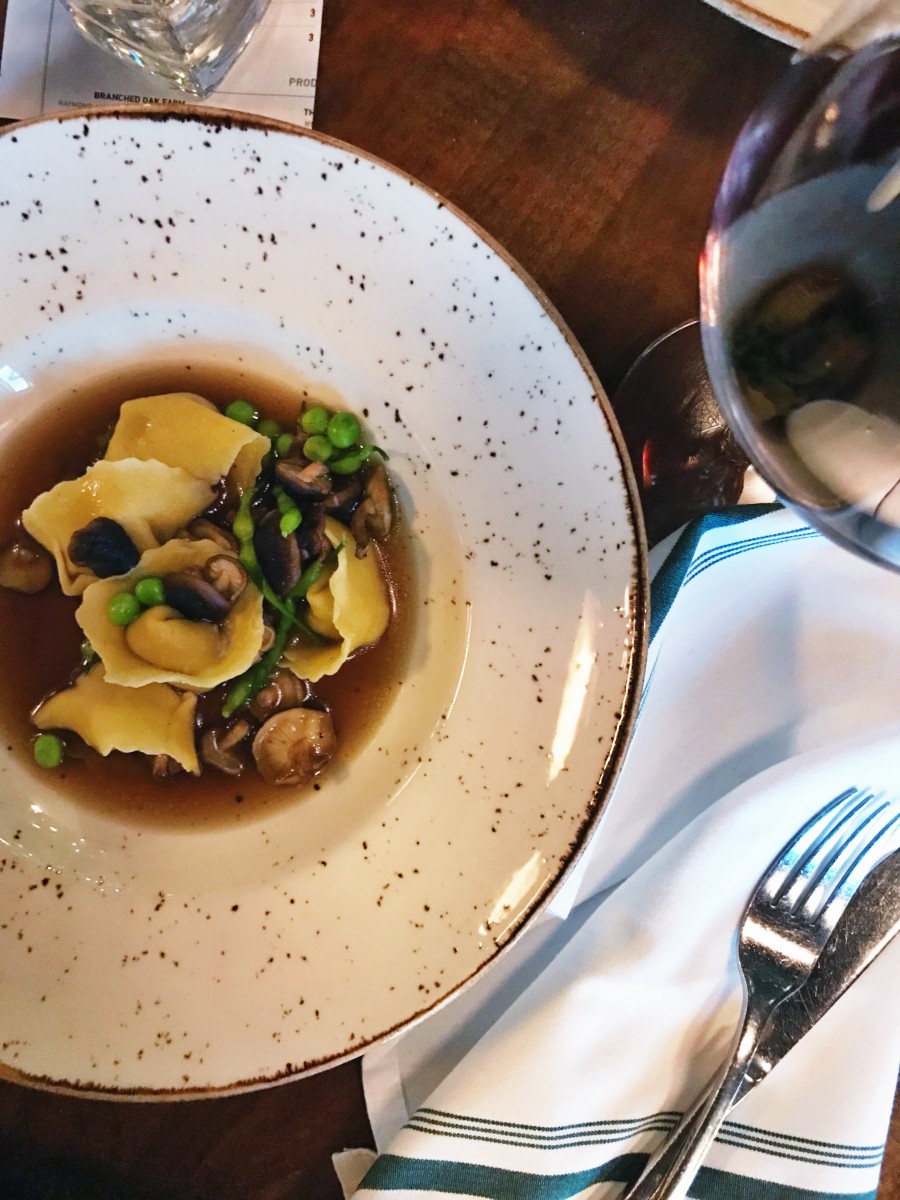 Our second course was ceci and artichoke tortellini. This was my ideal savory dish with a mushroom base I couldn't get enough of.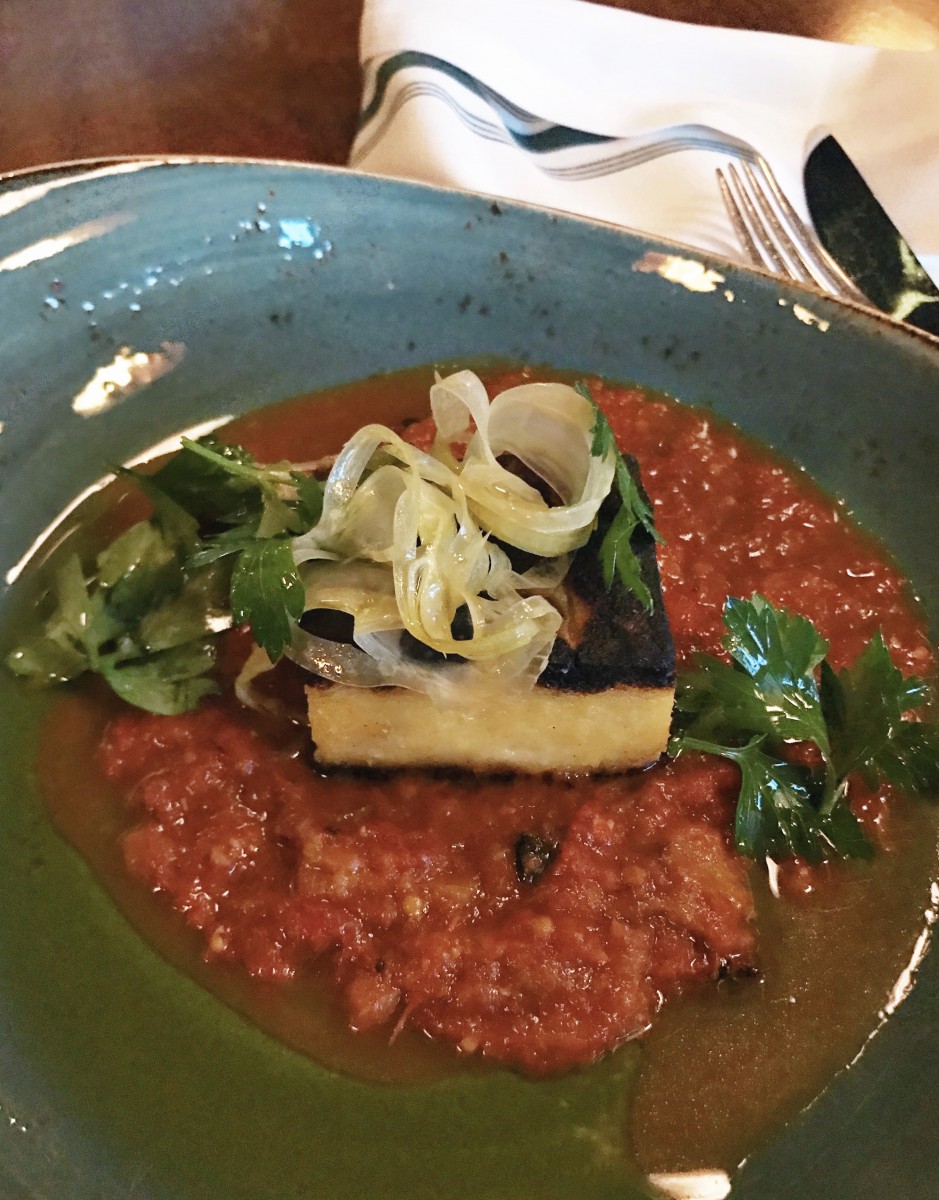 The third course was an alpine cheddar polenta with wood-oven heirloom tomato. This dish was where the seasonal flavors really shined. It just tasted like summer.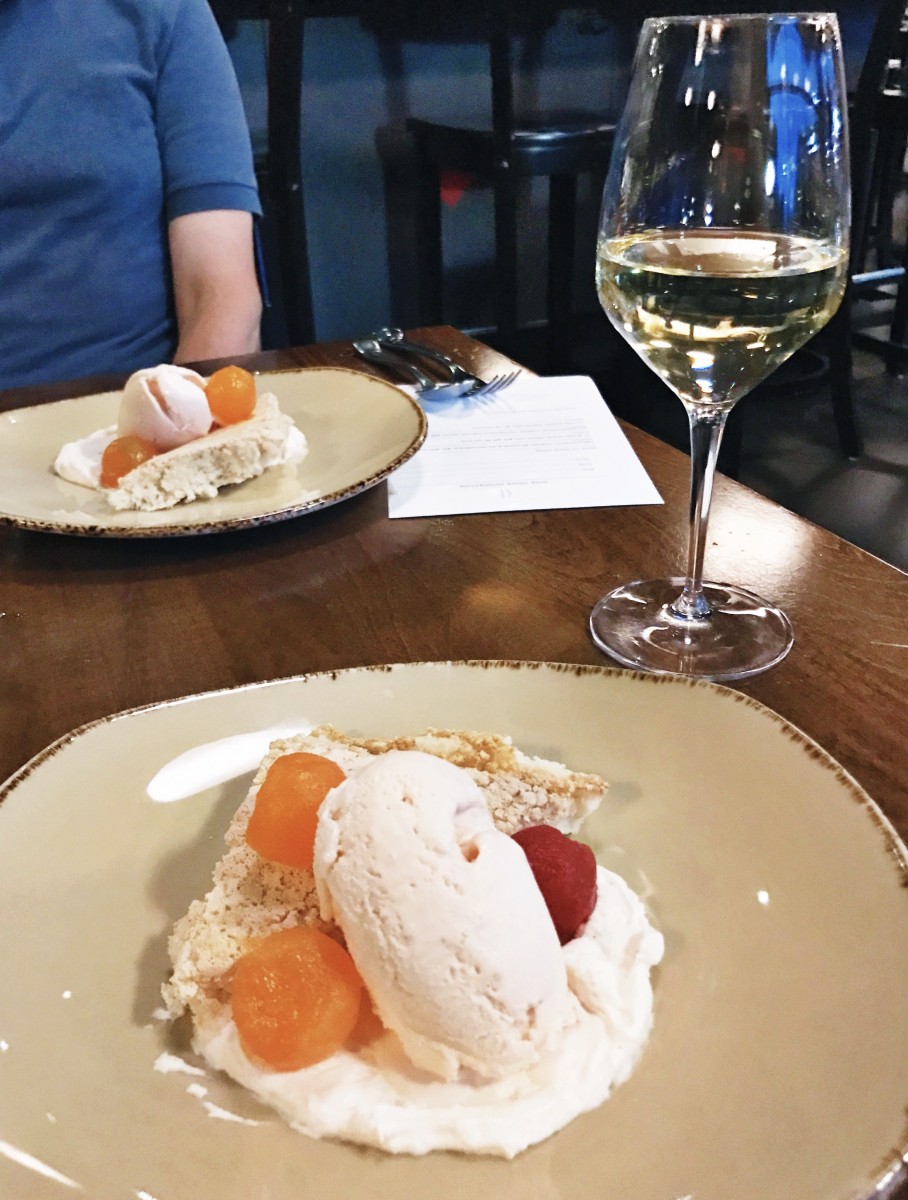 Our fourth and final course was a slice of house-made shortcake and summer melon gelato. There is nothing better in the summertime than a slice of shortcake with some fresh fruit.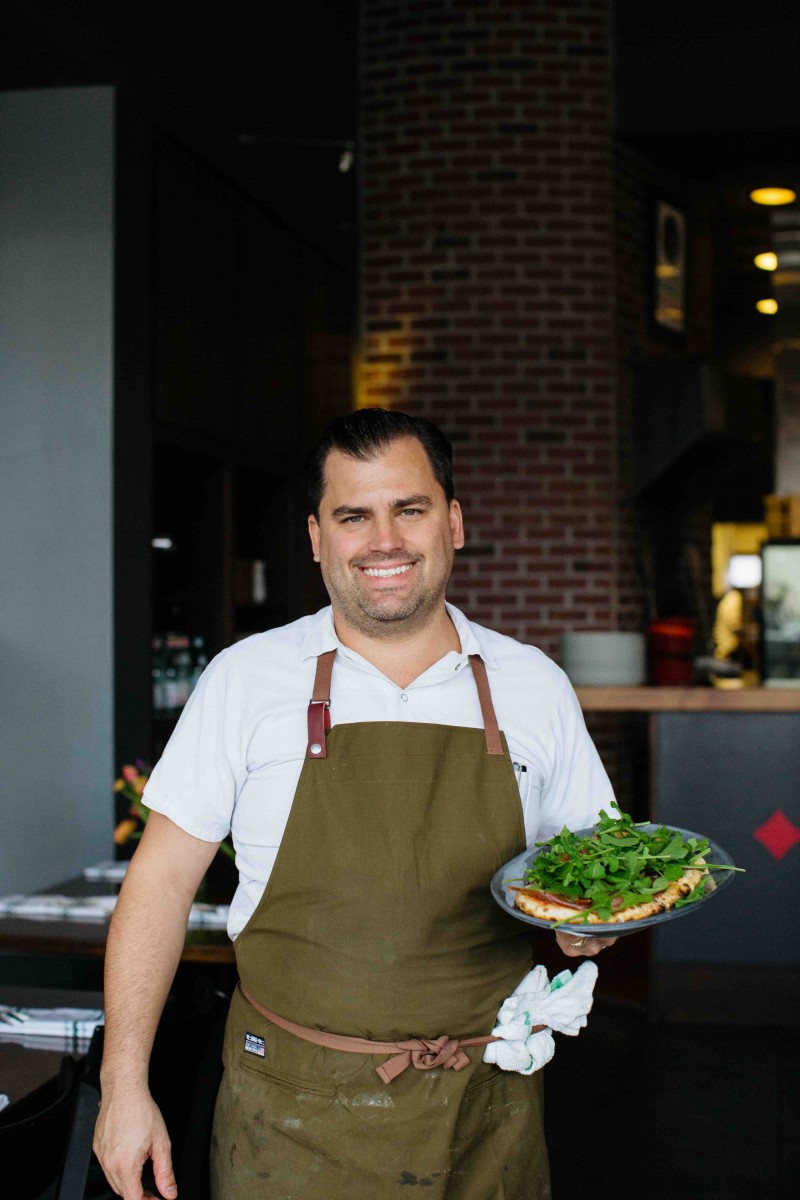 We thoroughly enjoyed our meal and it was all thanks to Chef Strawhecker and his team. After dinner, I was able to sit down with Nick and ask him a few questions. I learned that this Omaha native traveled all across the US and Europe refining his culinary skills before coming back home and opening up Dante in 2009. You can really taste his travels in his dishes. I hope you enjoy this Q&A!
Erin: What is your favorite vegetarian Italian dish?
Chef Strawhecker: A simple, classic marinara pizza.
Erin: What are your favorite summer ingredients? How do you like to prepare them?
Chef Strawhecker: I believe in cooking with the seasons and cooking with locally-sourced ingredients. That's the basis of all the food we serve here at Dante. Some of my favorite summer ingredients that come to mind:
Stone fruits are really fresh right now. Rough chop some peaches, cherries, or plums and serve over ice cream for a simple but perfect dessert.
Sweet corn is a staple in the Midwest. You can make a nice ricotta tortellini with sweet corn sauce.
If you have a wood fired oven rough chop some tomatoes and season them with salt and olive oil. Roast those up and then serve them with polenta for a standout dish.
Erin: Do you have any tips for home cooks who want to capitalize on cooking locally and seasonally?
Chef Strawhecker: It all starts with the ingredients. Buy the right ingredients from the right source. Ask where the produce is grown, and if it's sustainably grown. Know your area and what it is able to produce.
Dante partners with local farmers for inspiration and to steer our entire menu. Nebraska home cooks can find tons of incredible local ingredients through our many farmers markets, local farms and truly buying seasonal produce – it makes all the difference. We have a list of farm partners on our website so you can dig in to see where we gather our ingredients.
Erin: Summer often means grilling. Do you have any suggestions for vegetarian-friendly grill recipes?
Chef Strawhecker: You cannot go wrong with grilled eggplant topped with basil, tomatoes, mozzarella, olive oil, and salt. It's summer on a plate.
Erin: What's your recommendation for a fresh and flavorful summer dessert?
Chef Strawhecker: A nice gelato topped with peaches, pecans, black walnuts, and honey is the perfect way to end any summer meal.
*Giveaway for all my Midwest friends* Head on over to my Instagram page a little later today for an opportunity to win $100 to Dante for your own date night out!
Questions of the Day: Do you grill-out a lot in the summertime? Omaha locals, have you been to Dante?