Earlier this fall I spent a long weekend in Minneapolis. It was my first time visiting the city (and the state!) and I was so excited for two things:
To visit Mall of America (which is located right outside Minneapolis in Bloomington, MN) and take in the glorious shopping spectacle that it is.
To eat my way around downtown Minneapolis. Minneapolis is such a foodie city and I was ready for it.
I only had three days in Minnesota, and while I wish I had a week, I feel like my trip was a success. If you're planning a long weekend to Minneapolis, here are some of my recommendations.
A long weekend in Minneapolis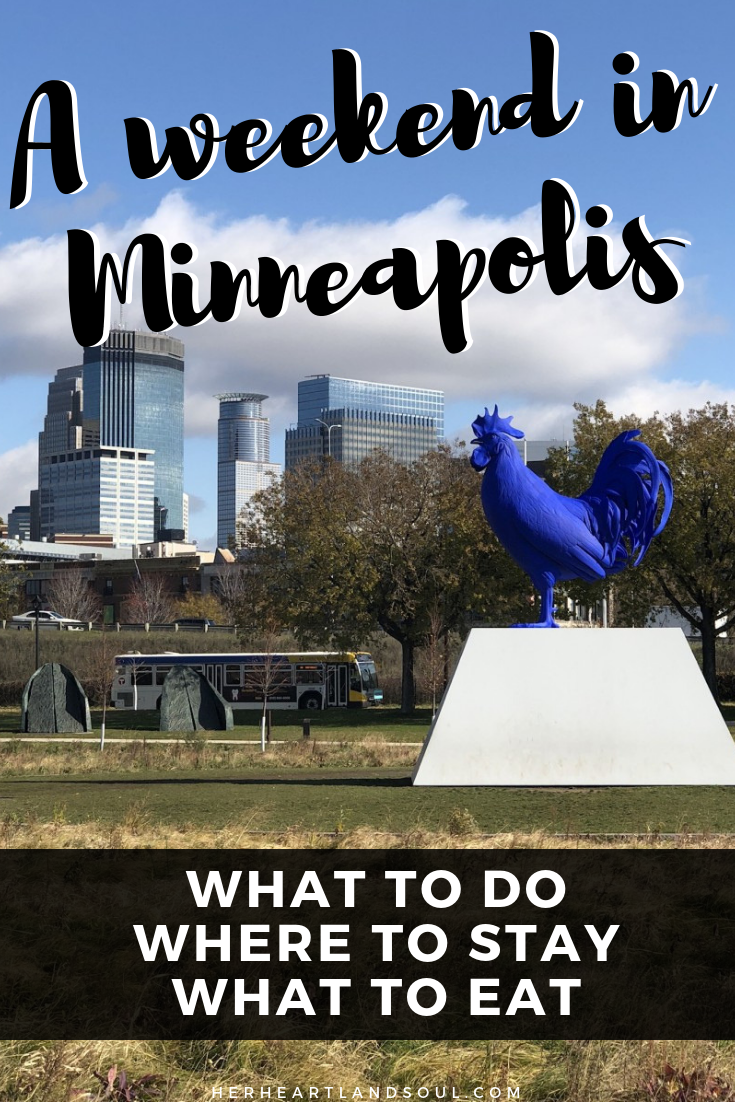 Pin me!
Where to stay
Radisson Blu Mall of America
I stayed at the Radisson Blu Mall of America. It's one of two official Mall of America hotels. You can actually walk right into the mall from your hotel. It's super convenient and the Radisson itself is beautiful. Their Firelake restaurant is delicious and has such a relaxing ambiance.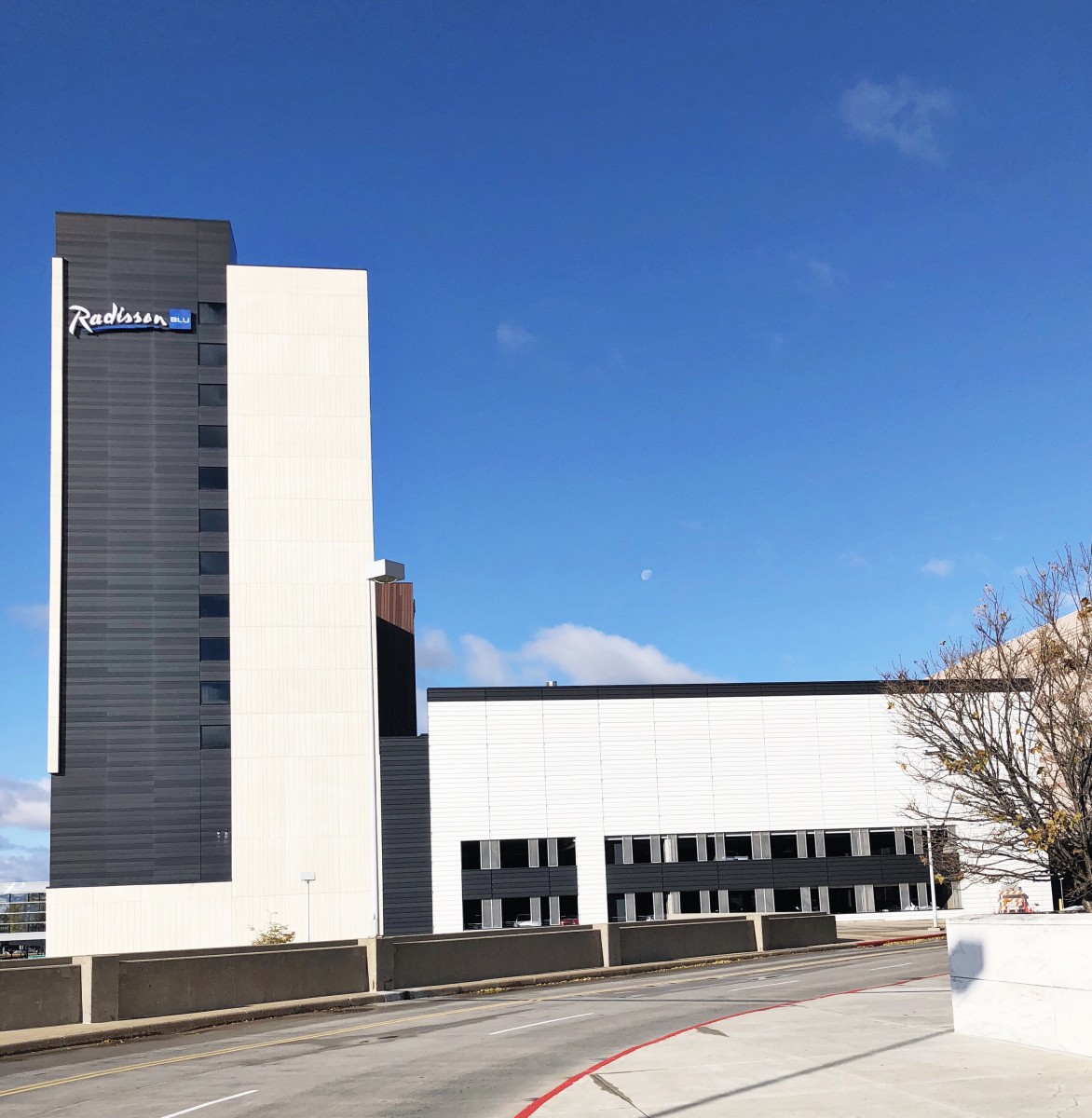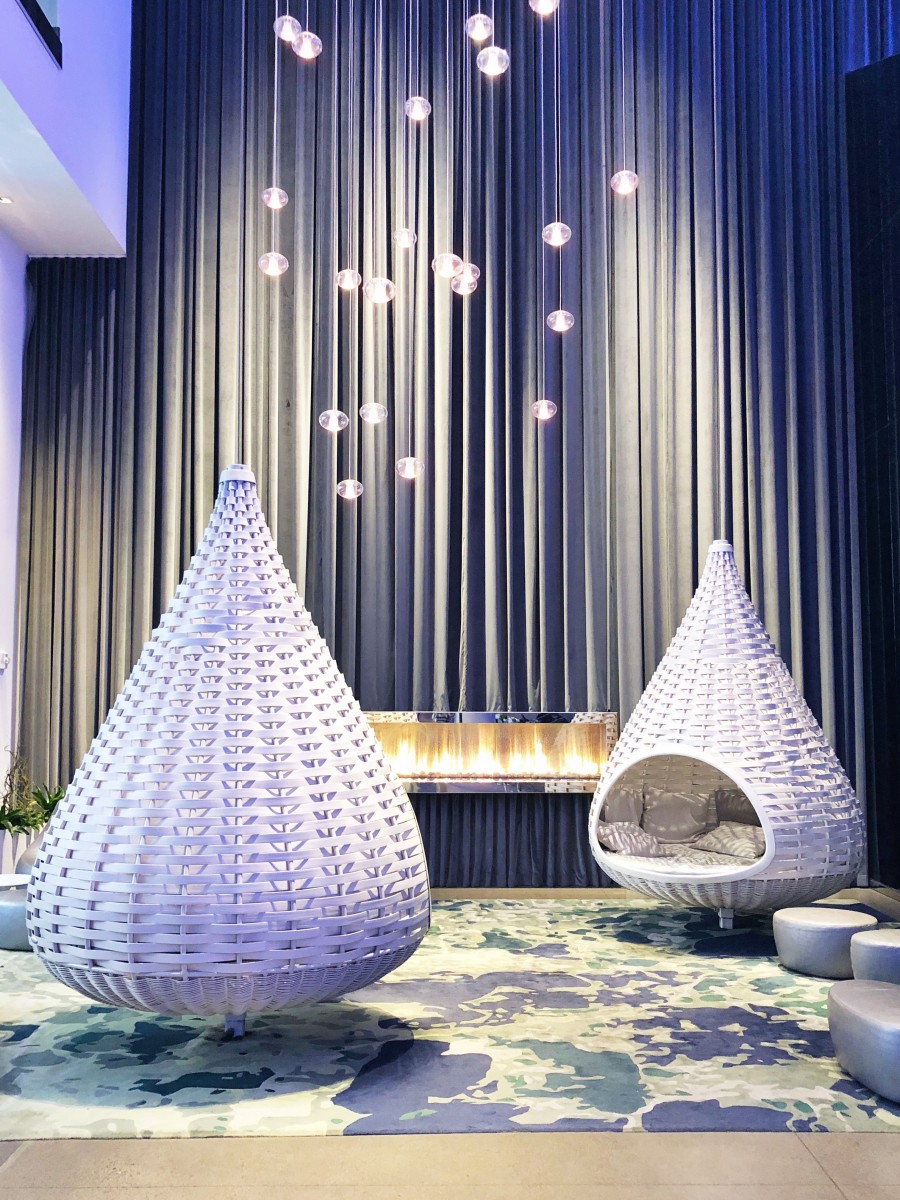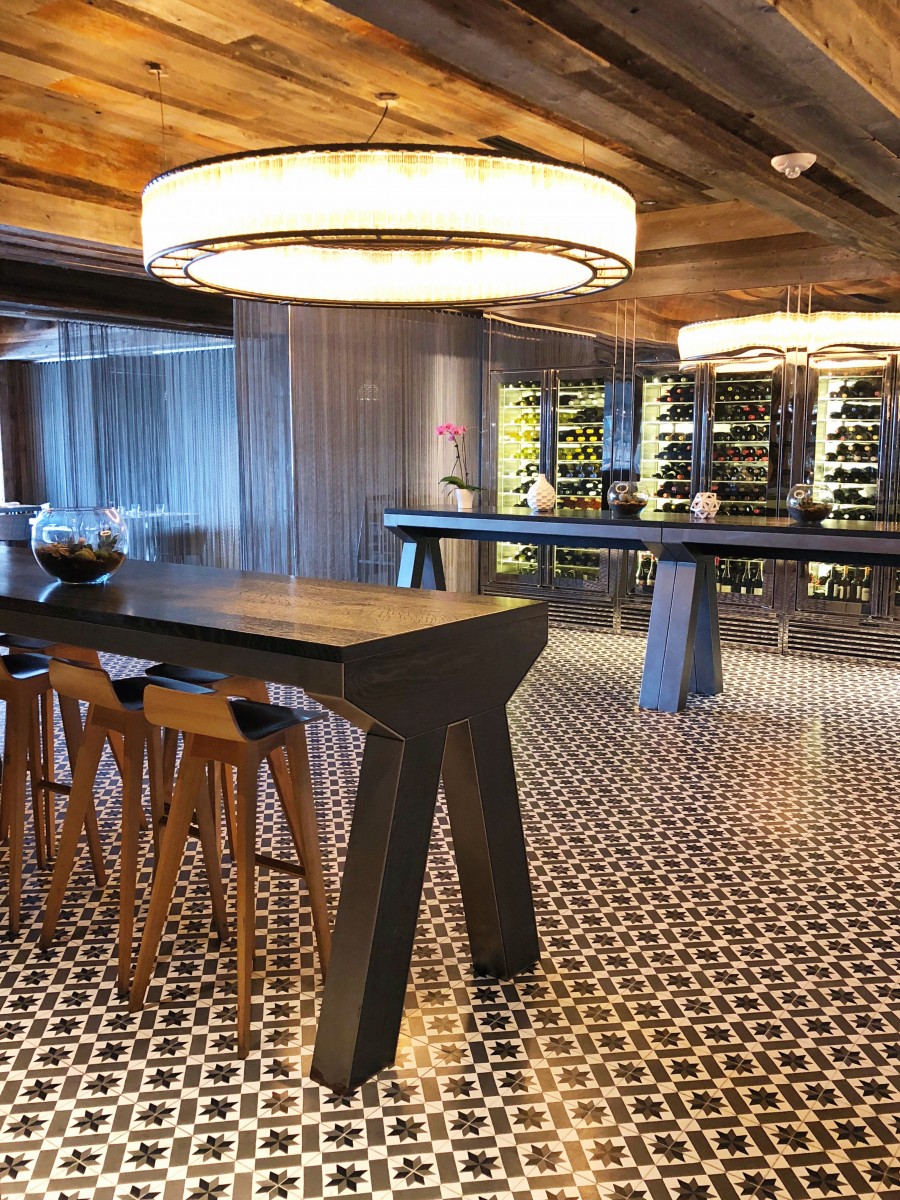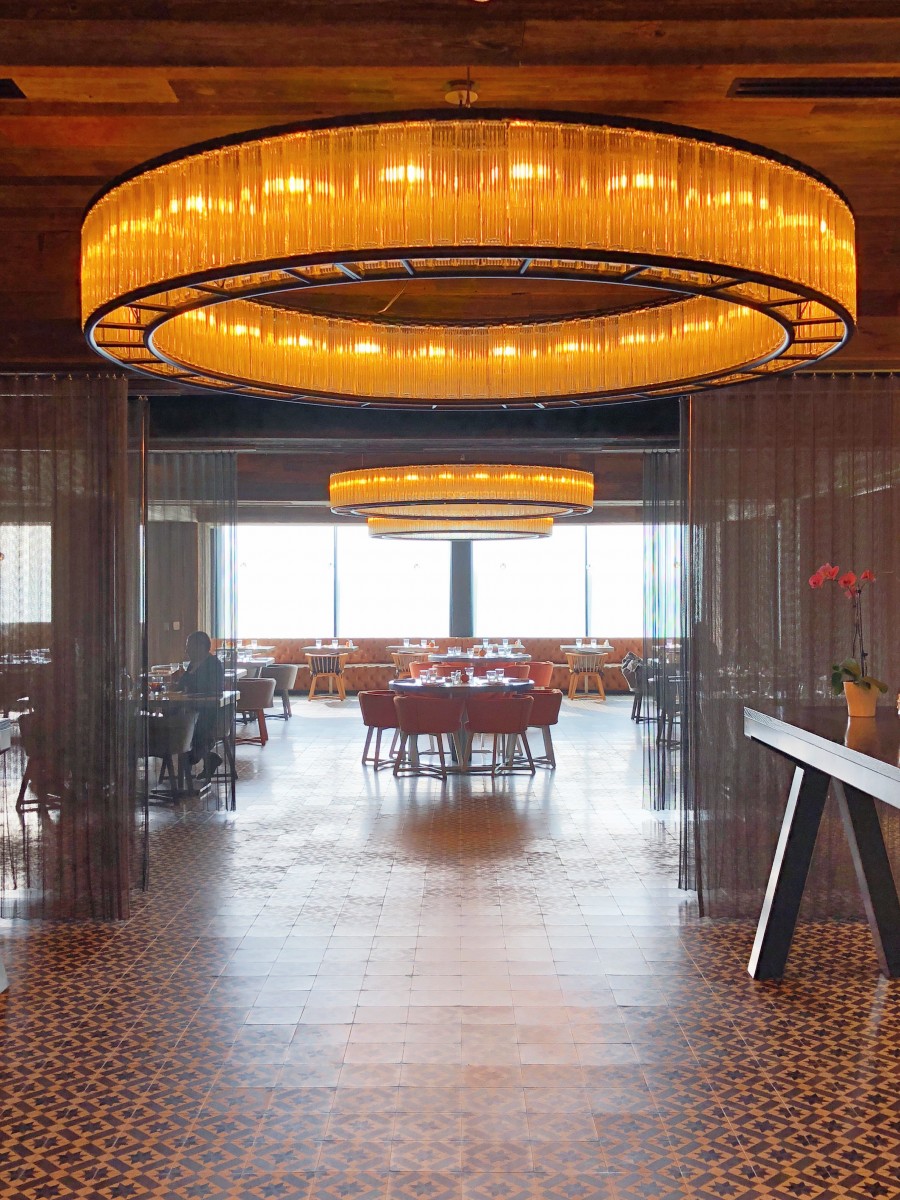 What to do
Visit Mall of America
If you're staying at an official Mall of America hotel, you have to visit the Mall of America. It is an homage to consumerism in the best possible way. There is every store you can think of inside, along with a theme park, restaurants, and events and special attractions. The best way I can describe it is that it's the mall version of Vegas. It's flashy, it's action-packed, and it's a whole lot of fun.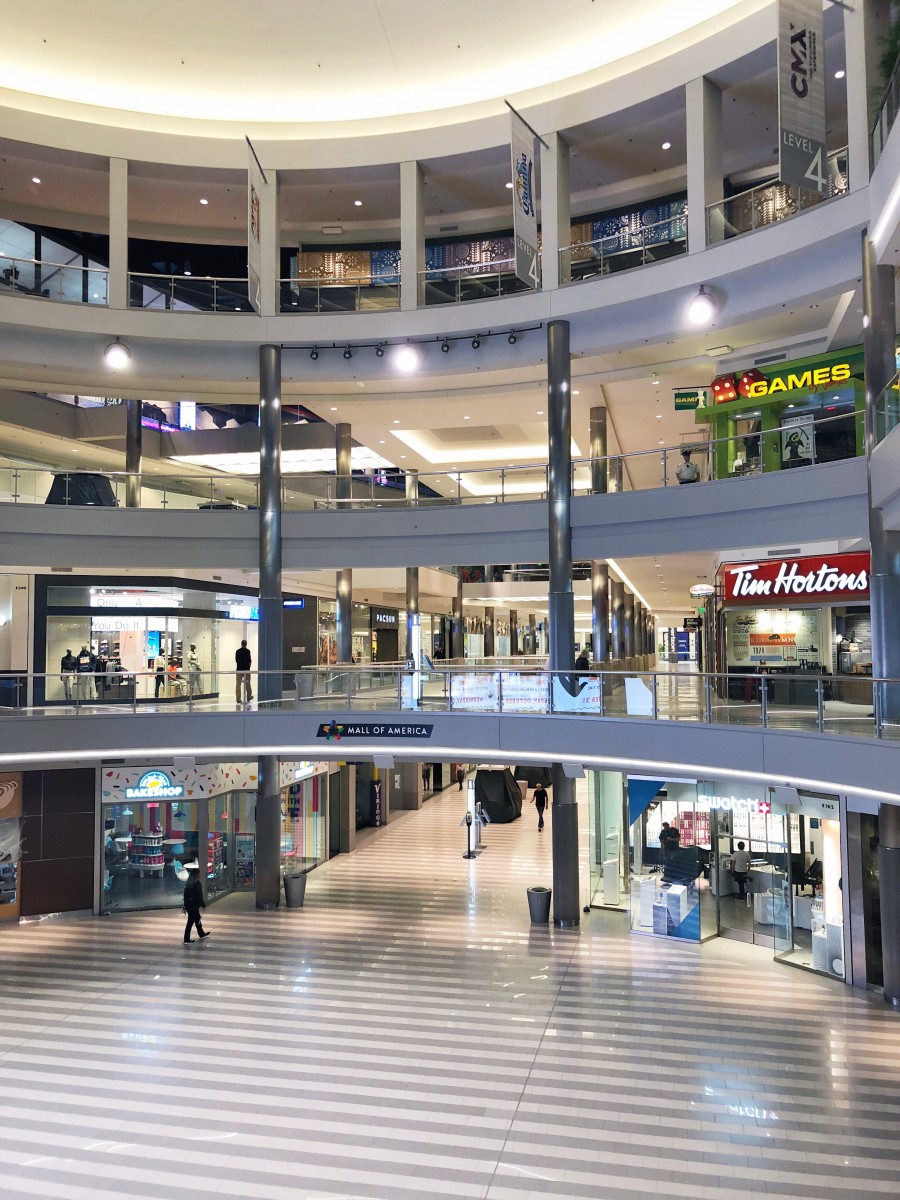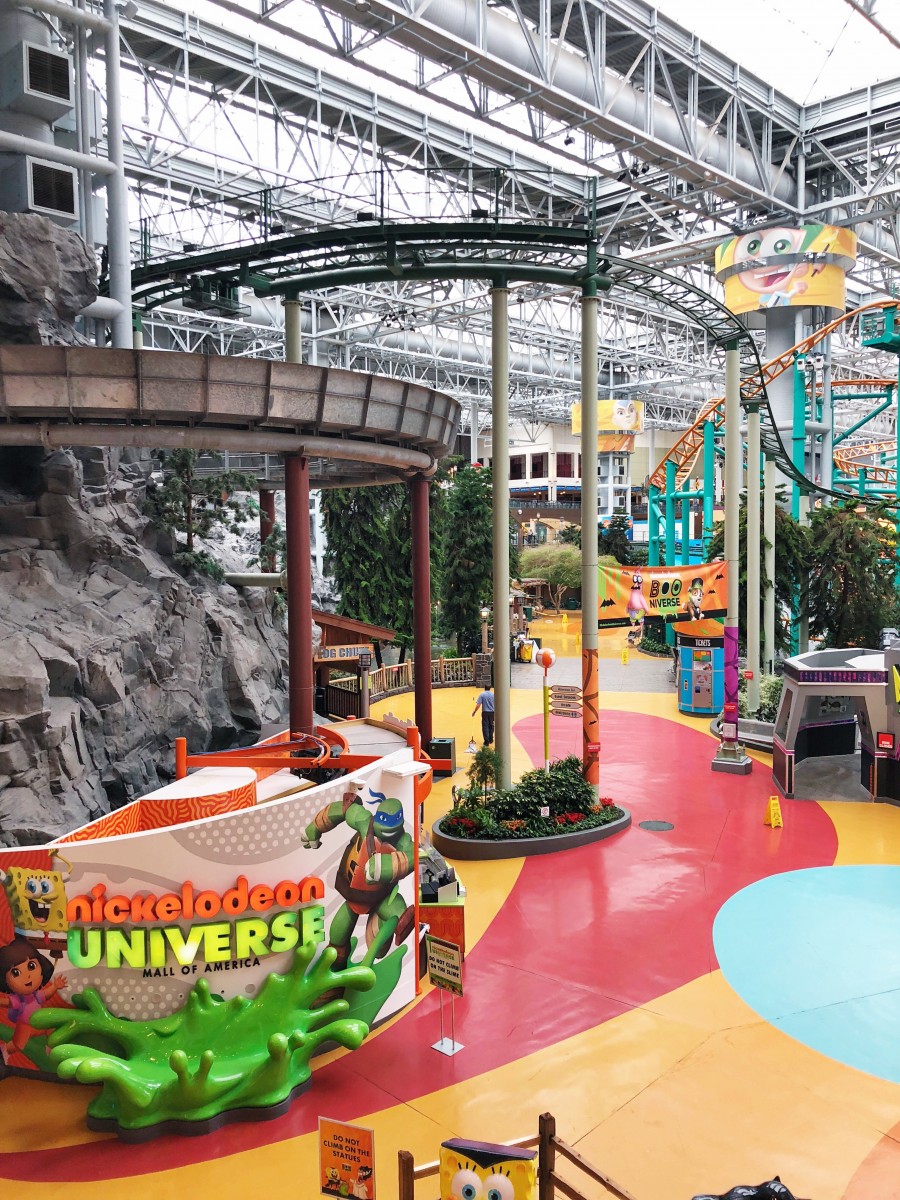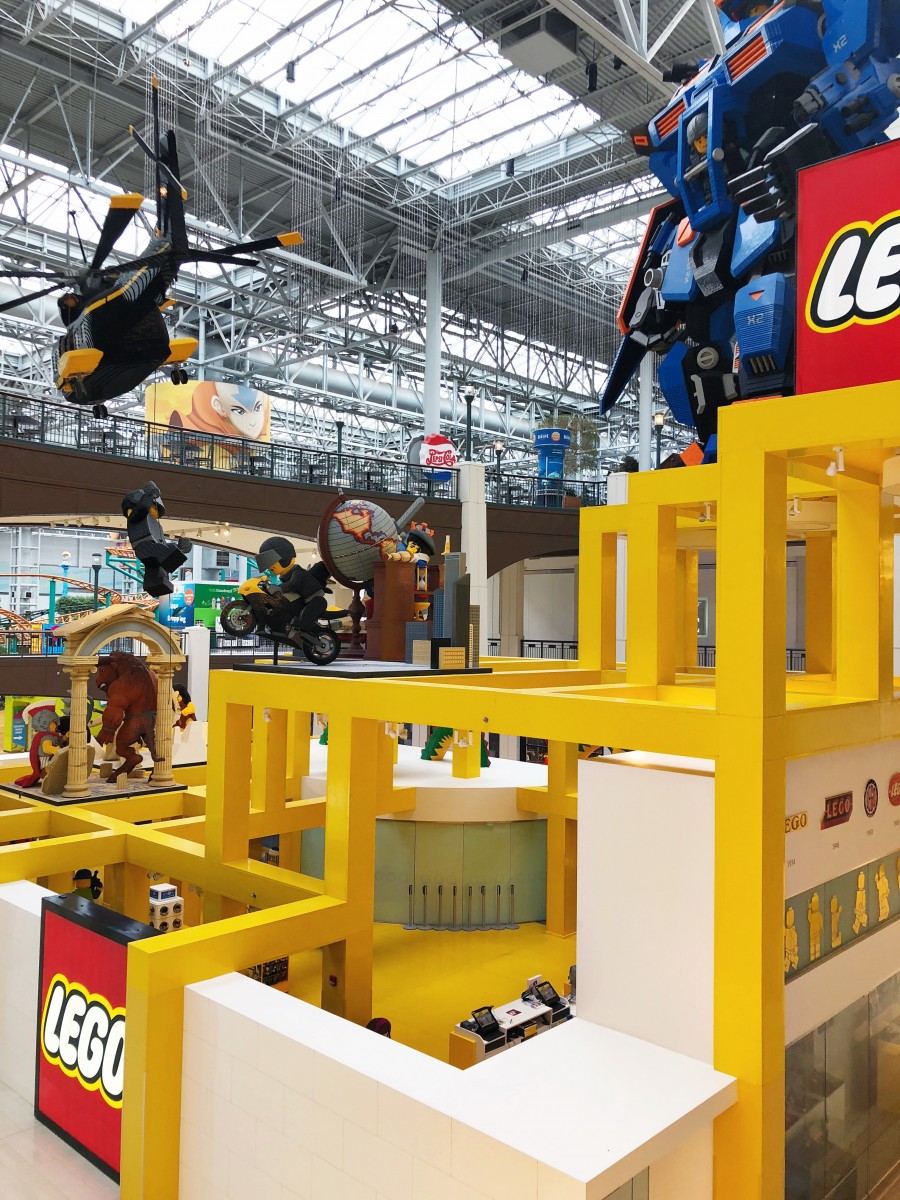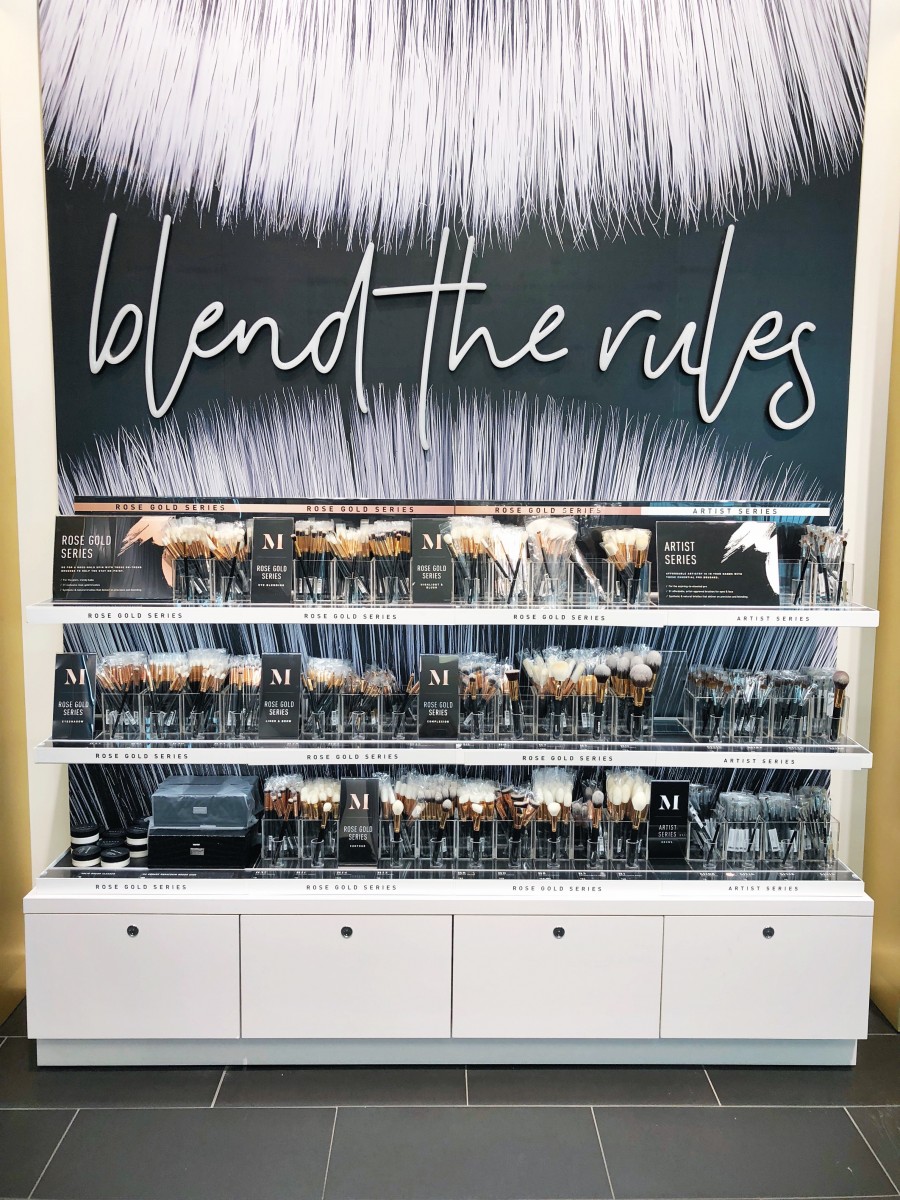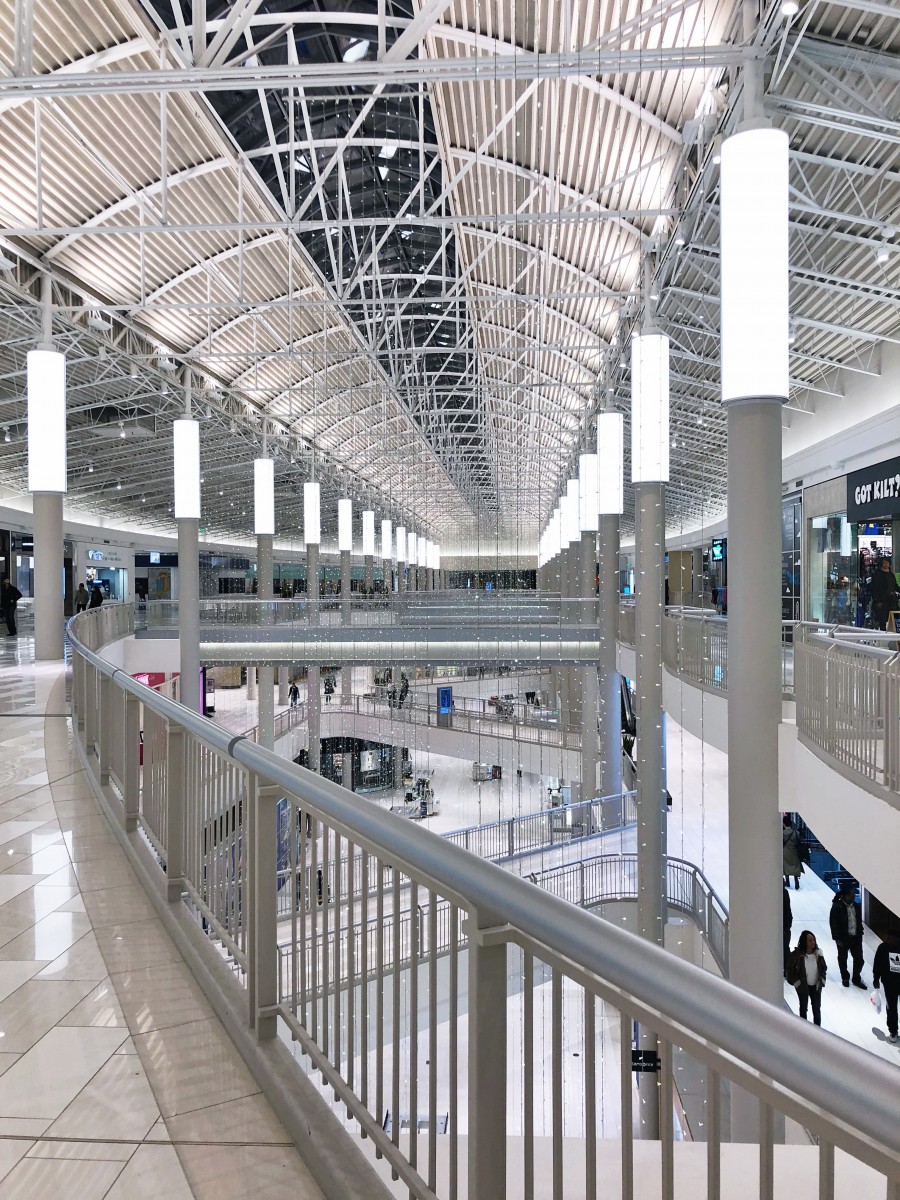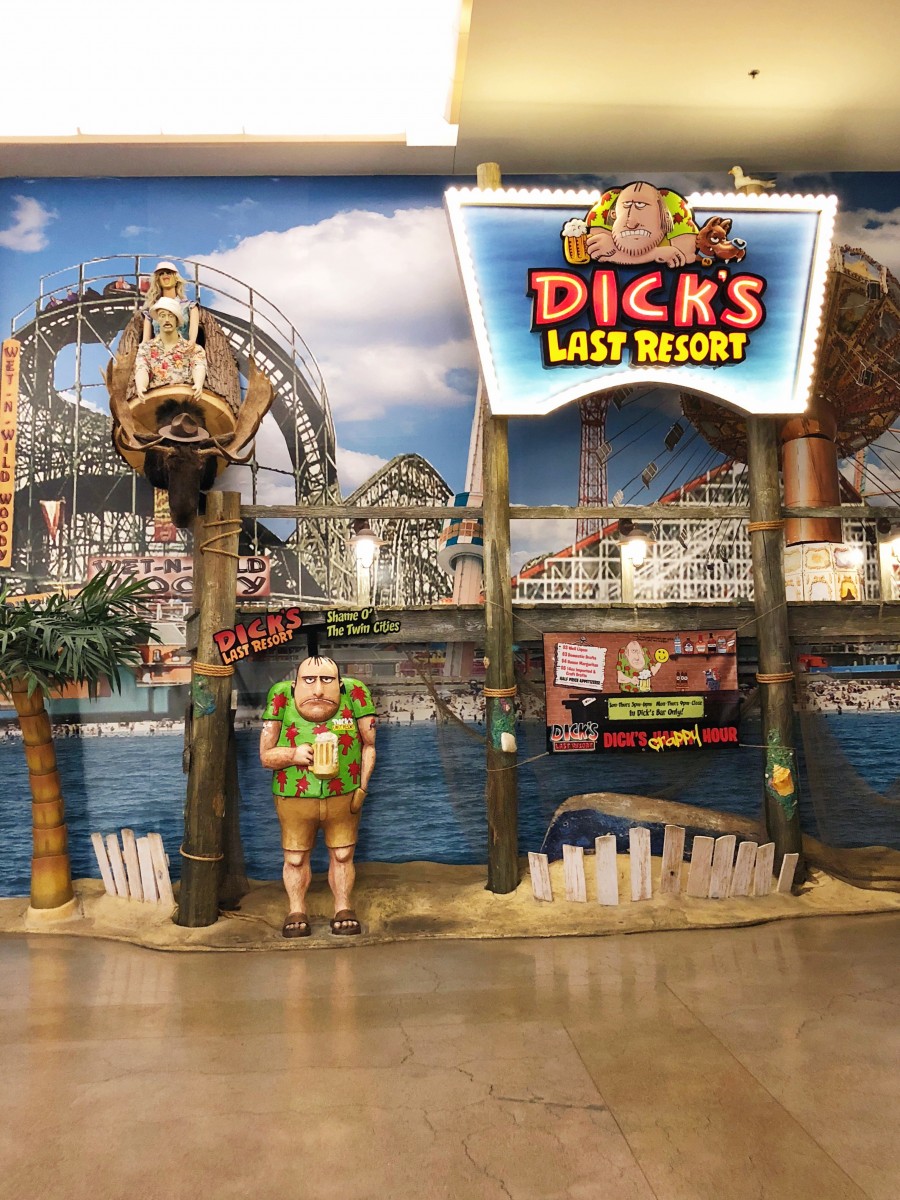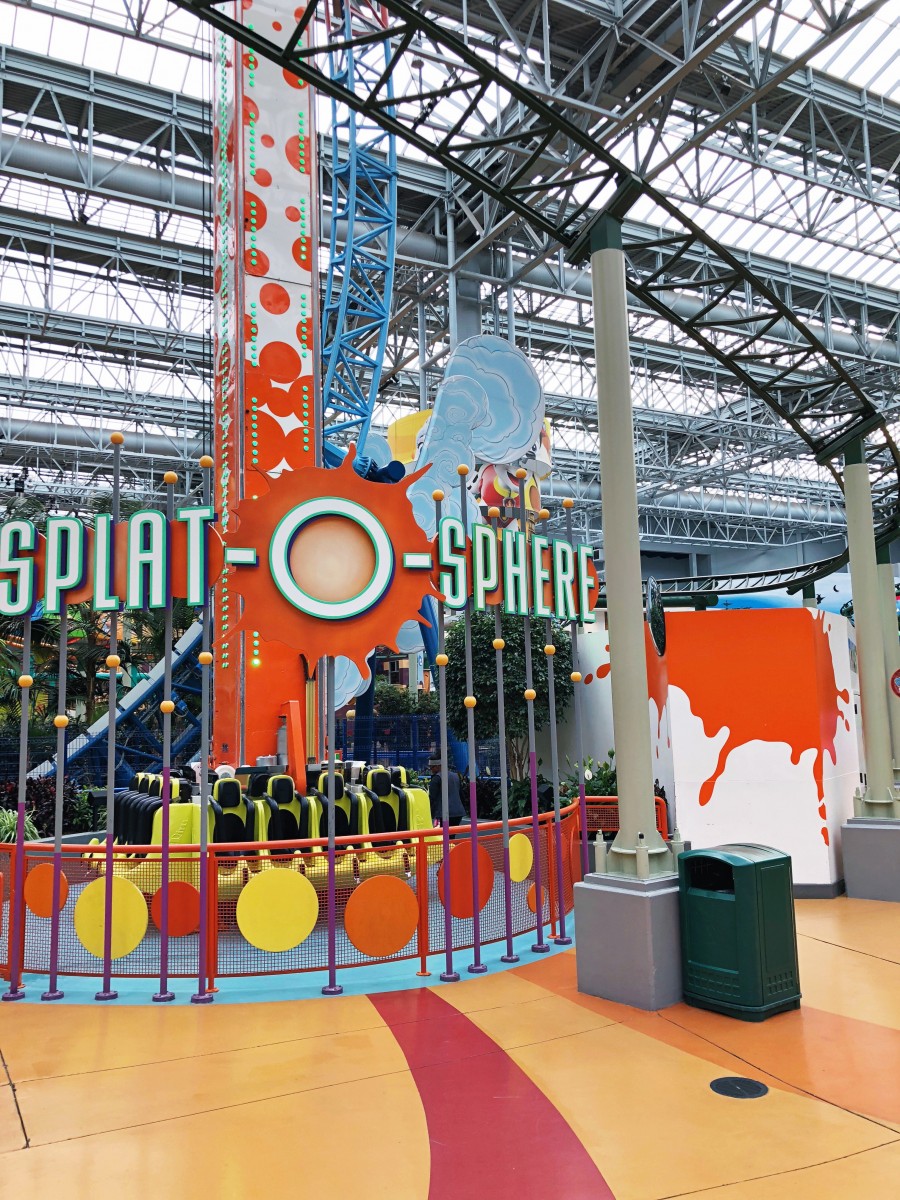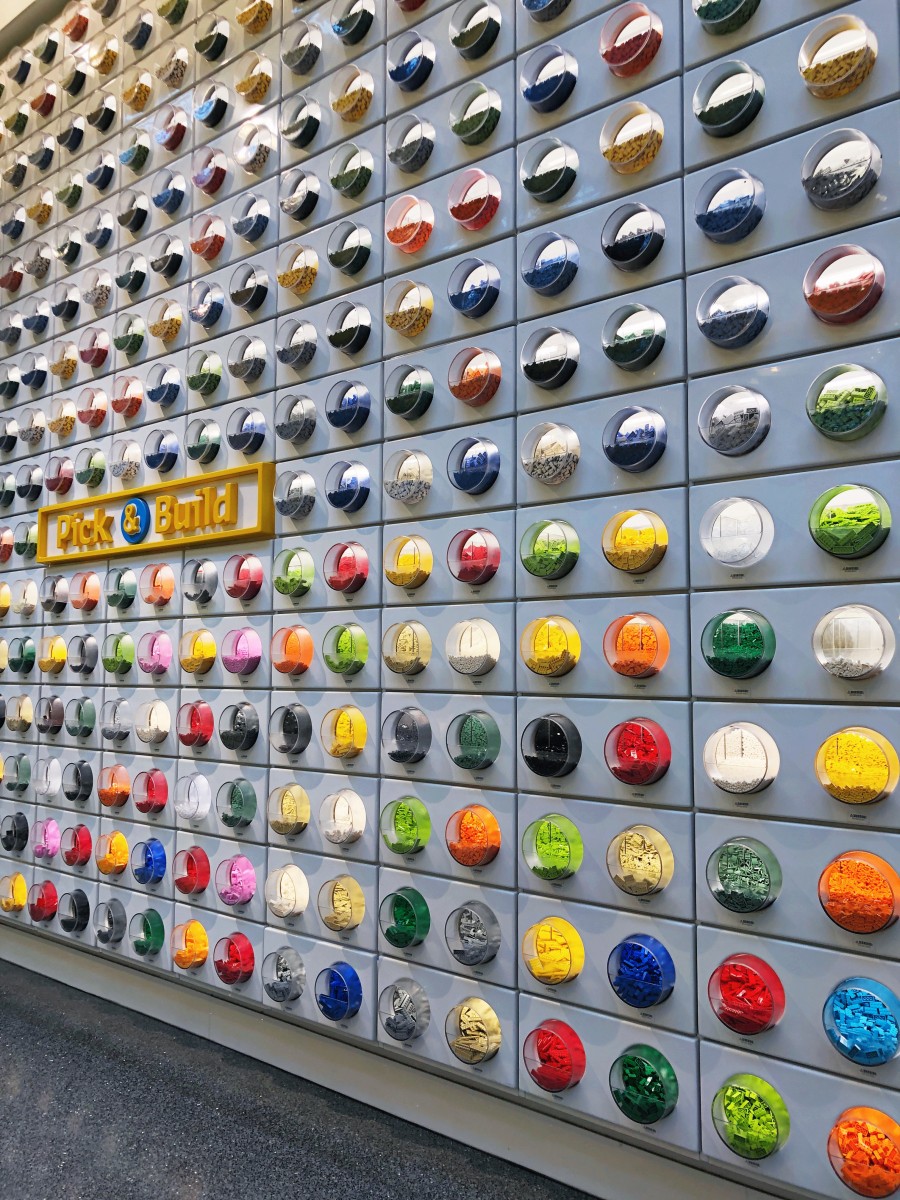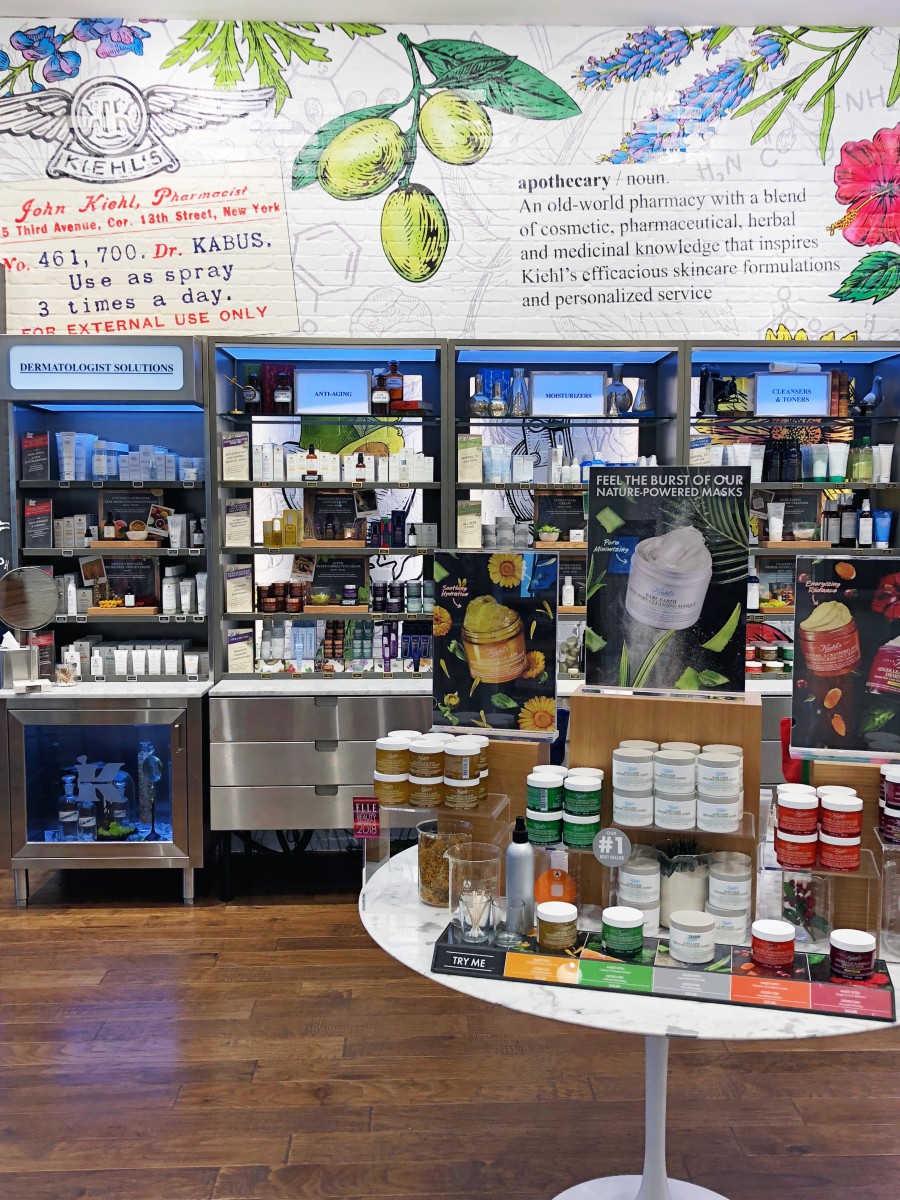 Visit Downtown Minneapolis
Minneapolis is such an awesome mix of old meets new. The skyline is dotted with factories from the 1800's alongside beautiful new glass buildings. Bring a good pair of walking shoes because the city is quite expansive. When there's not snow on the ground, it's incredibly walkable as there are so many bridges connecting everything.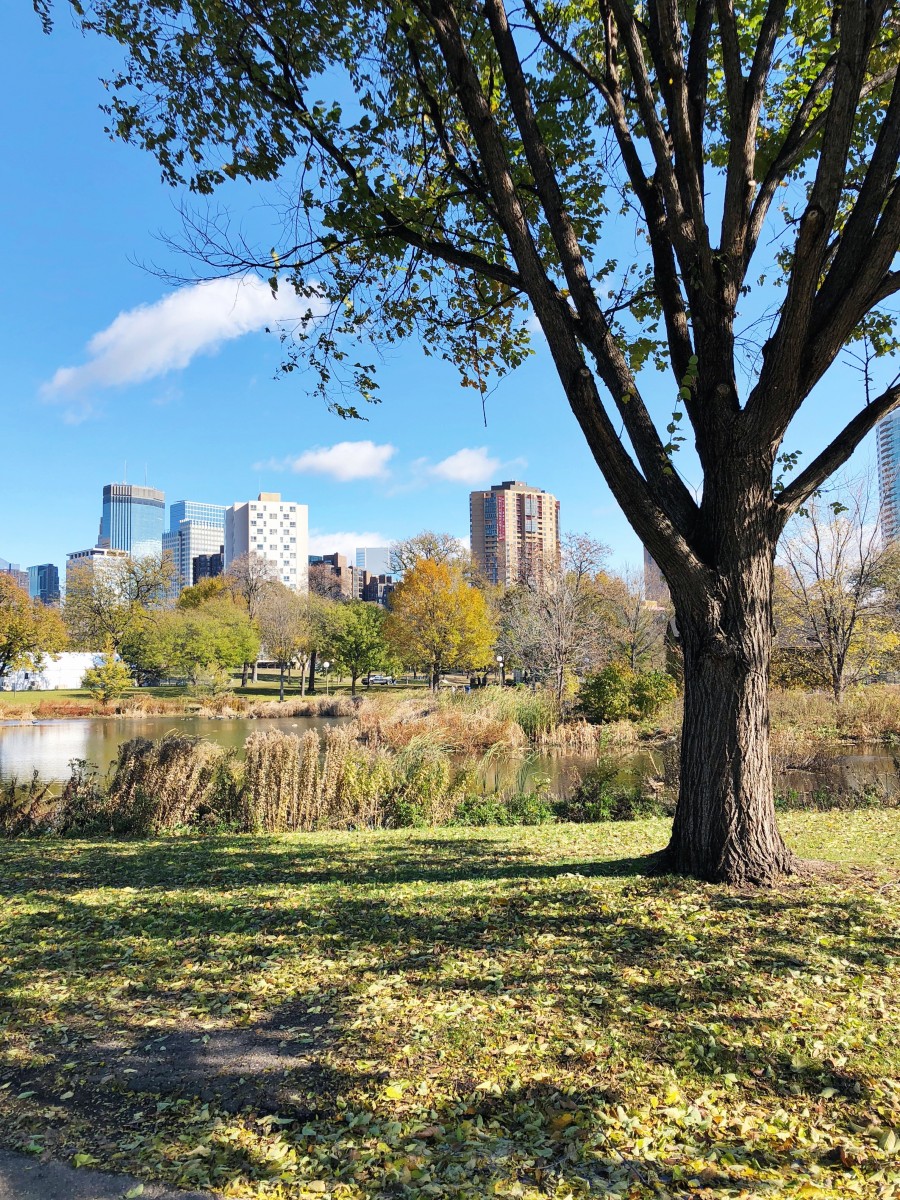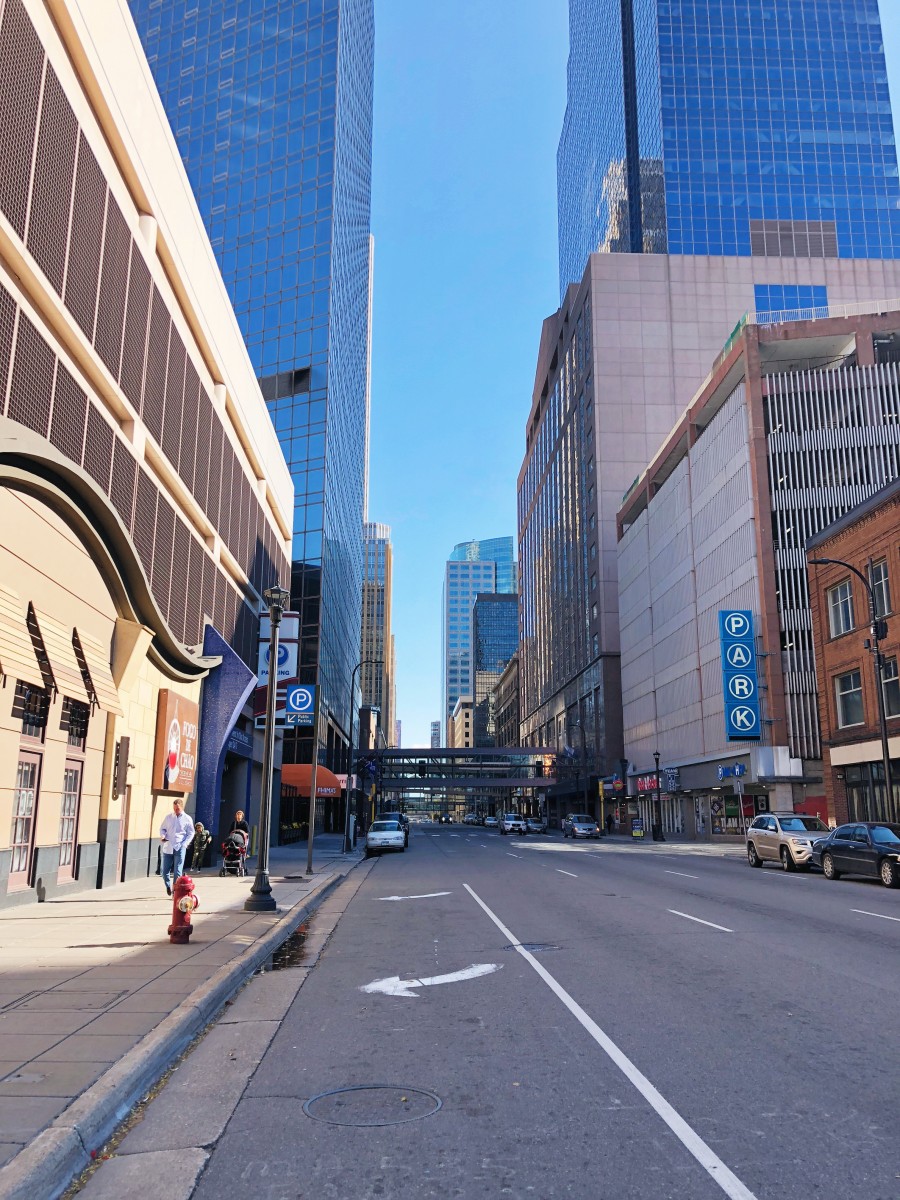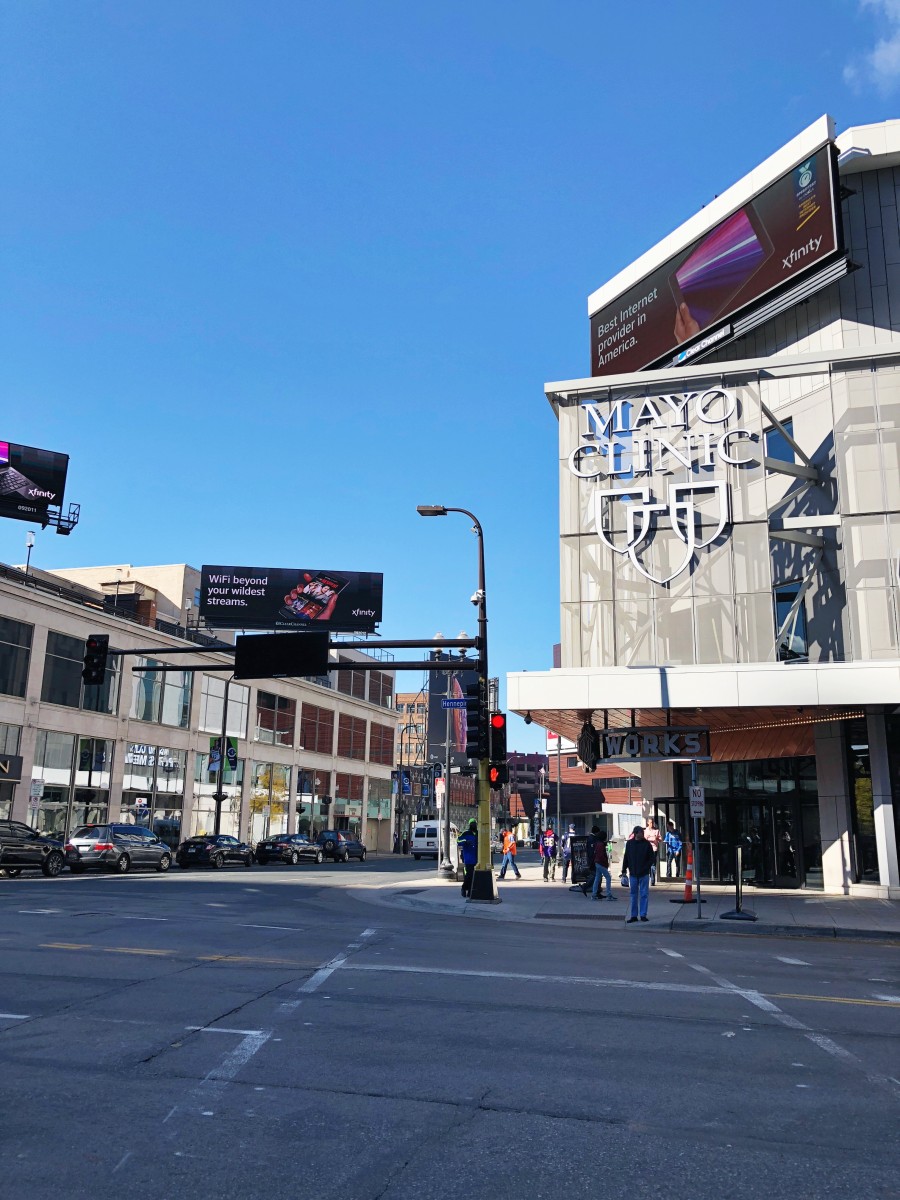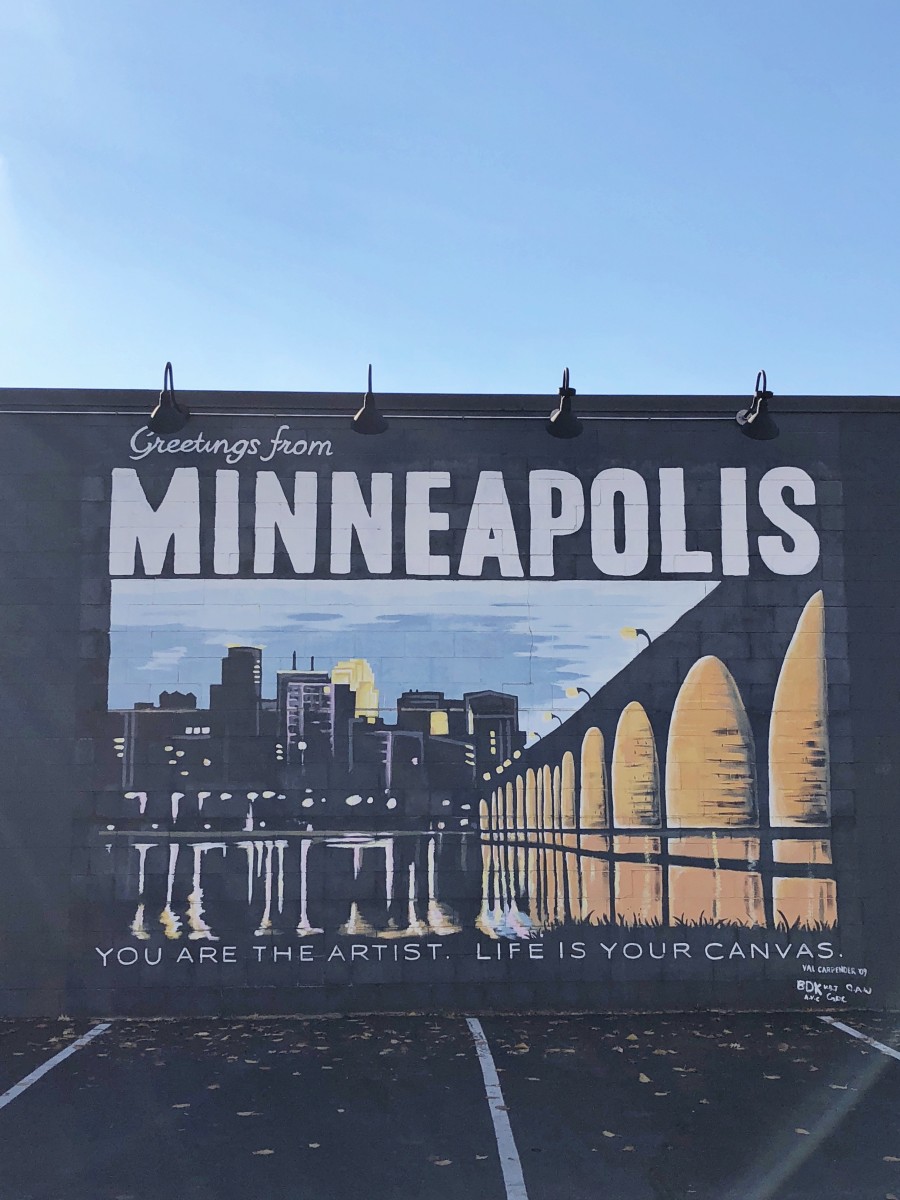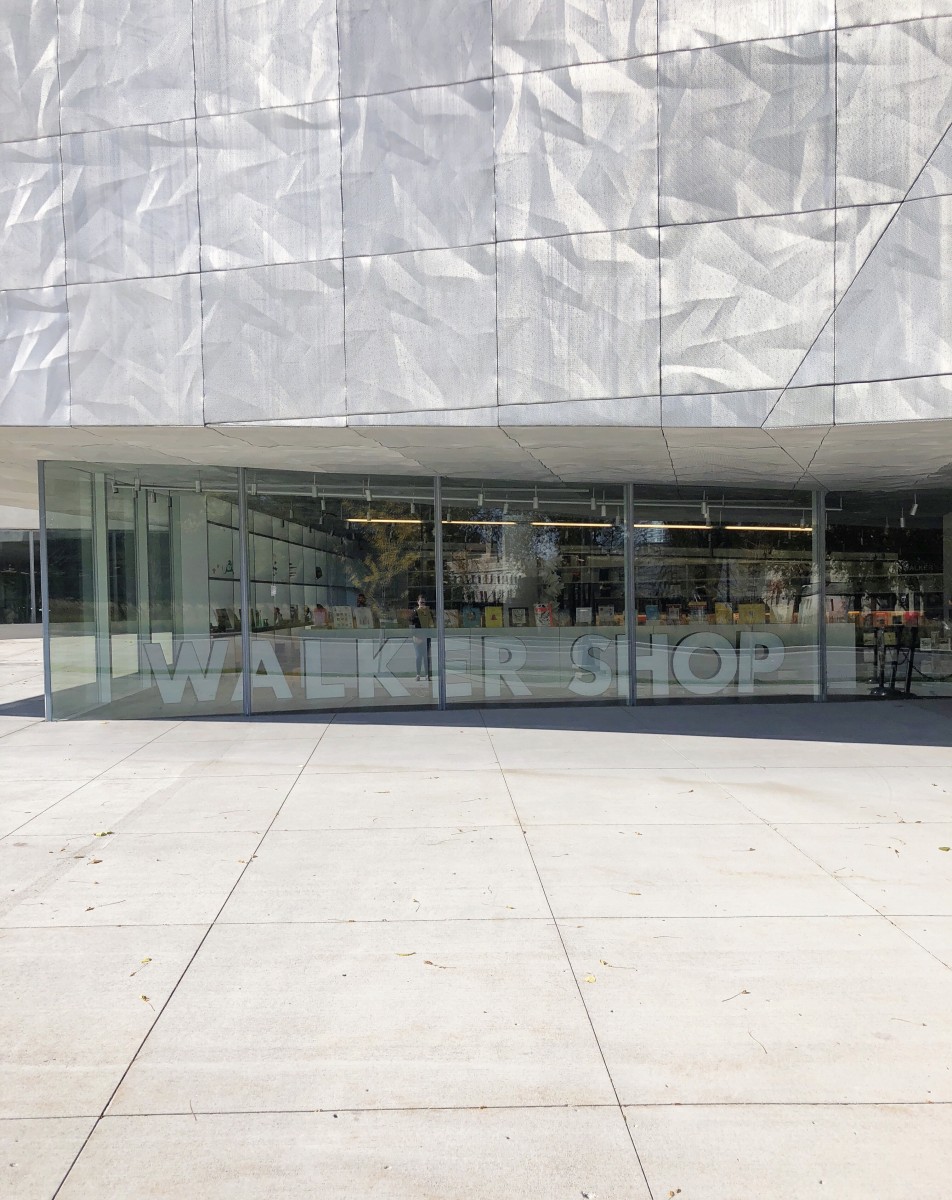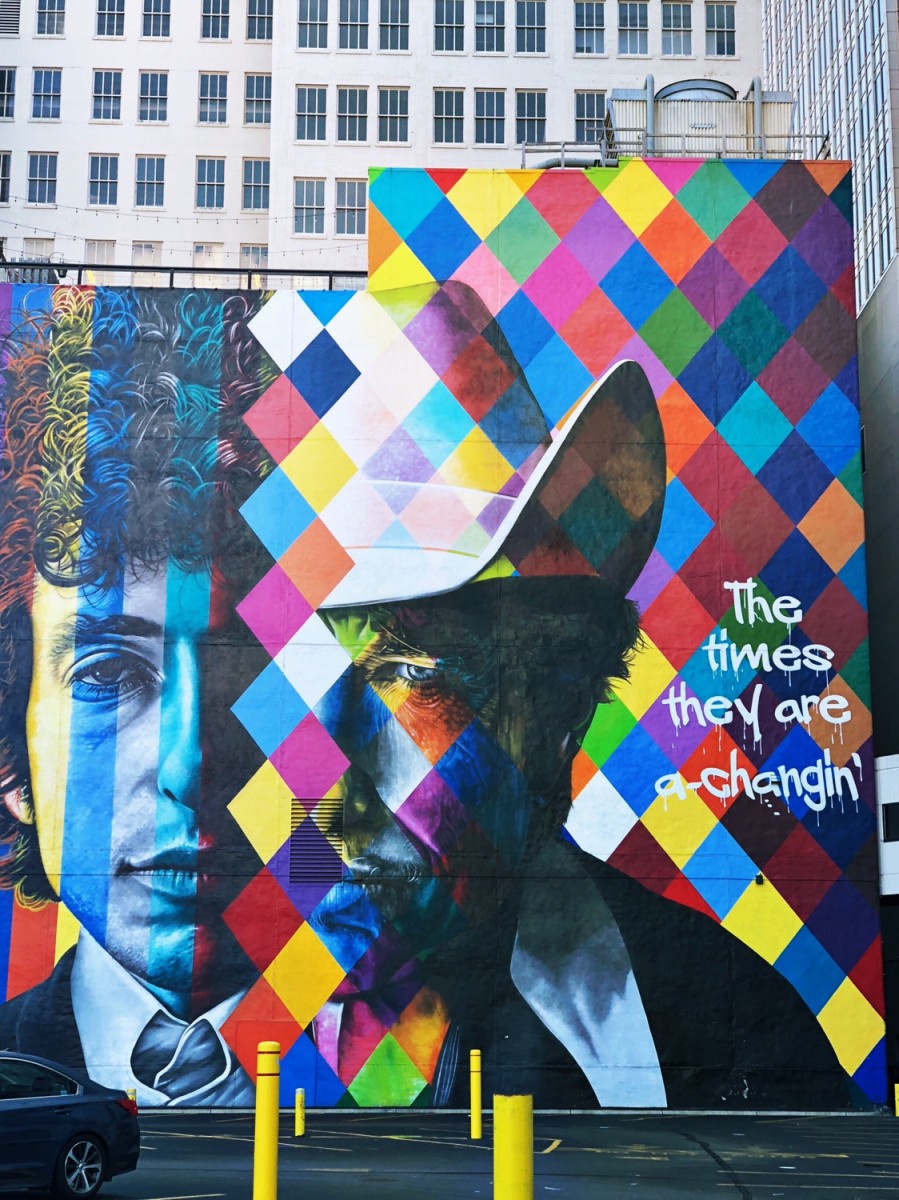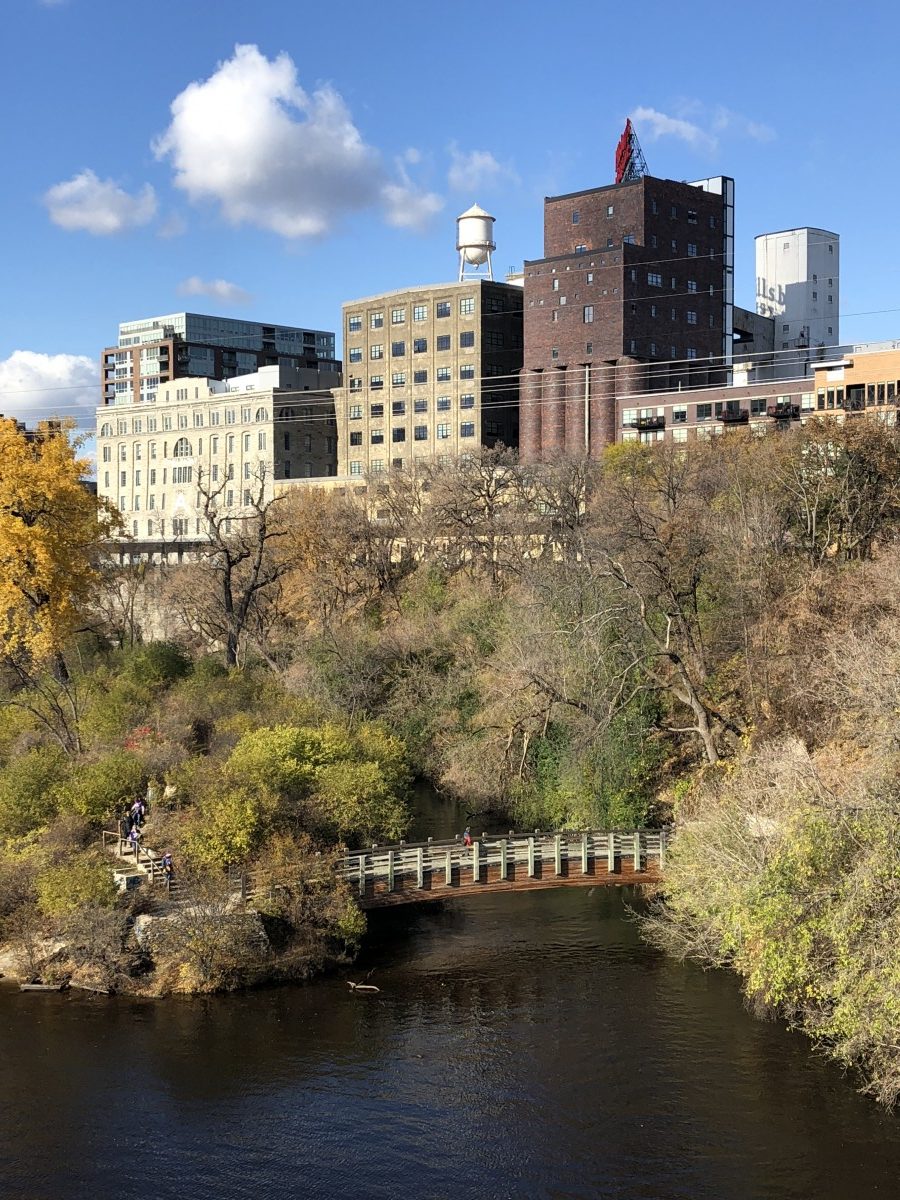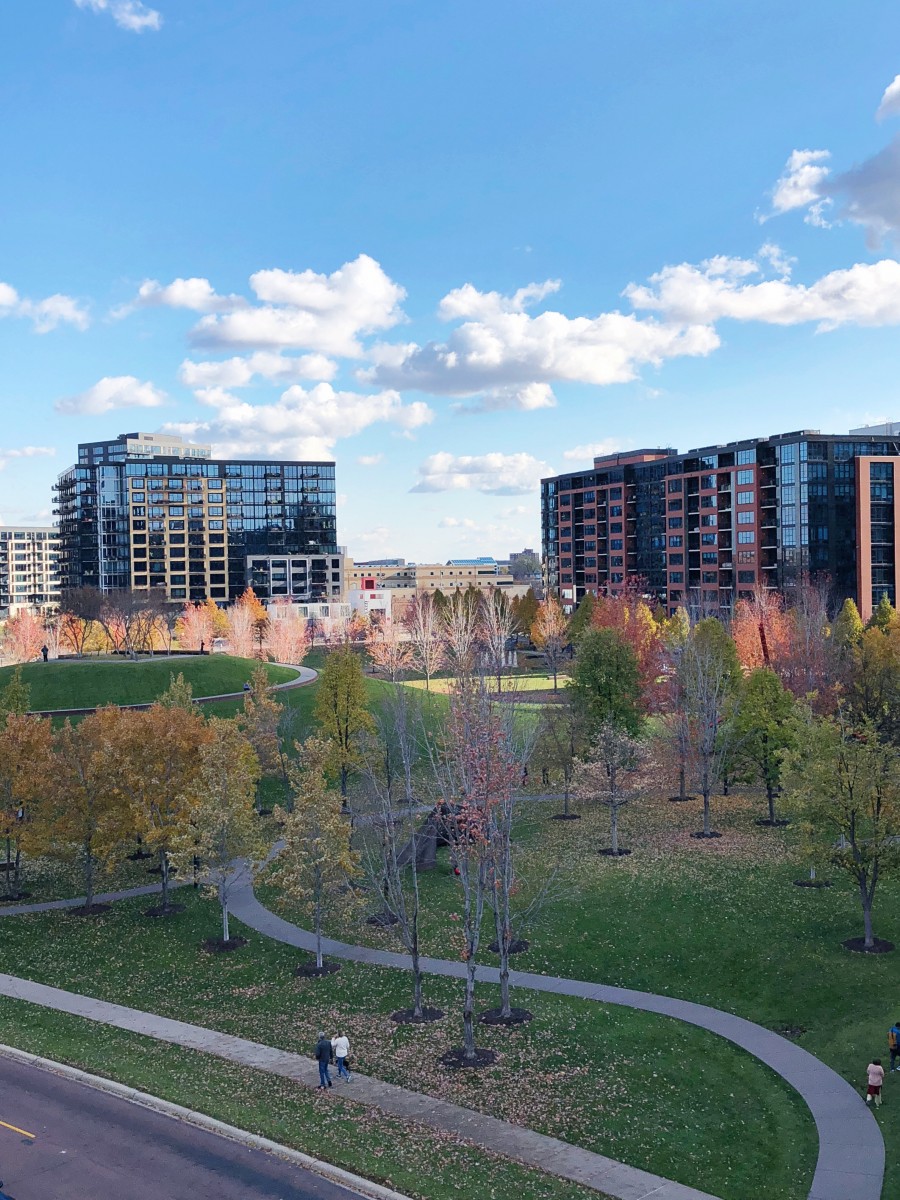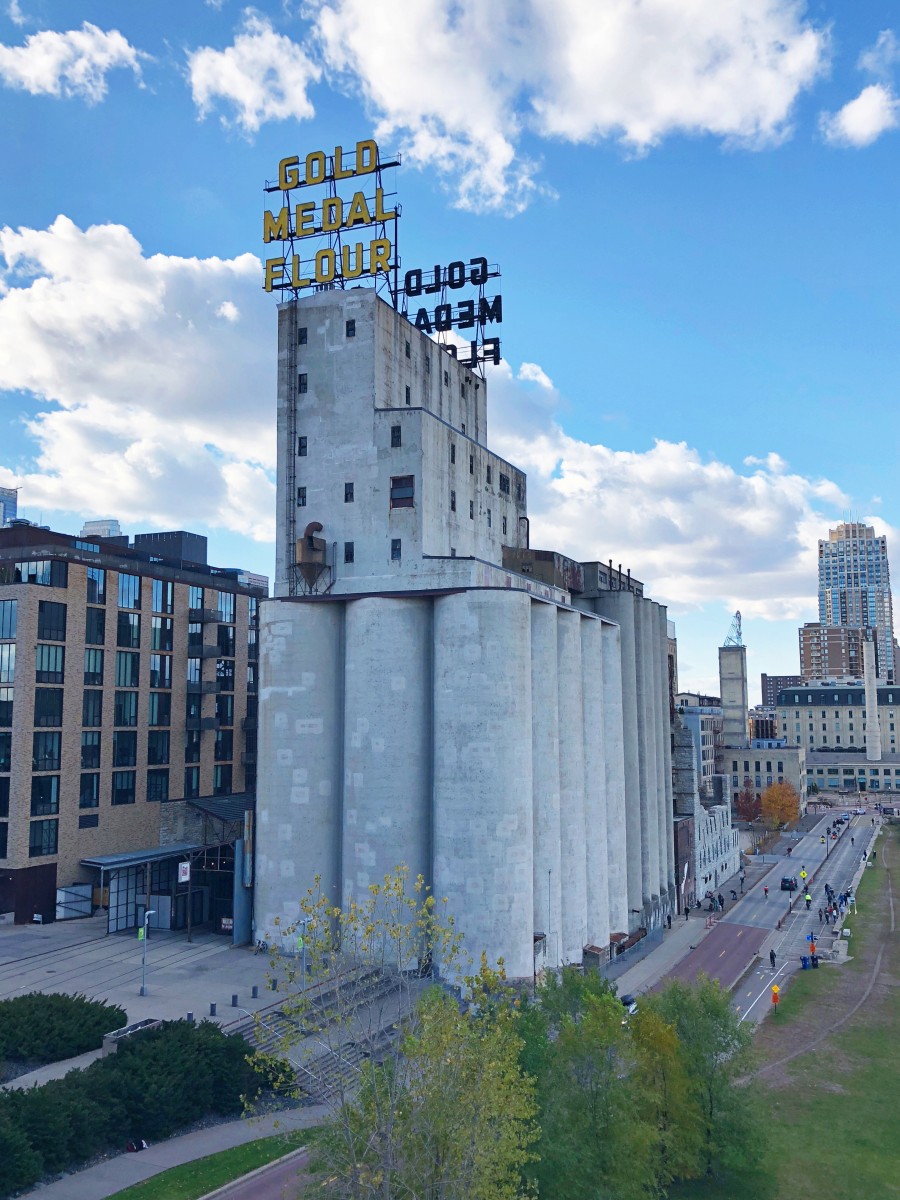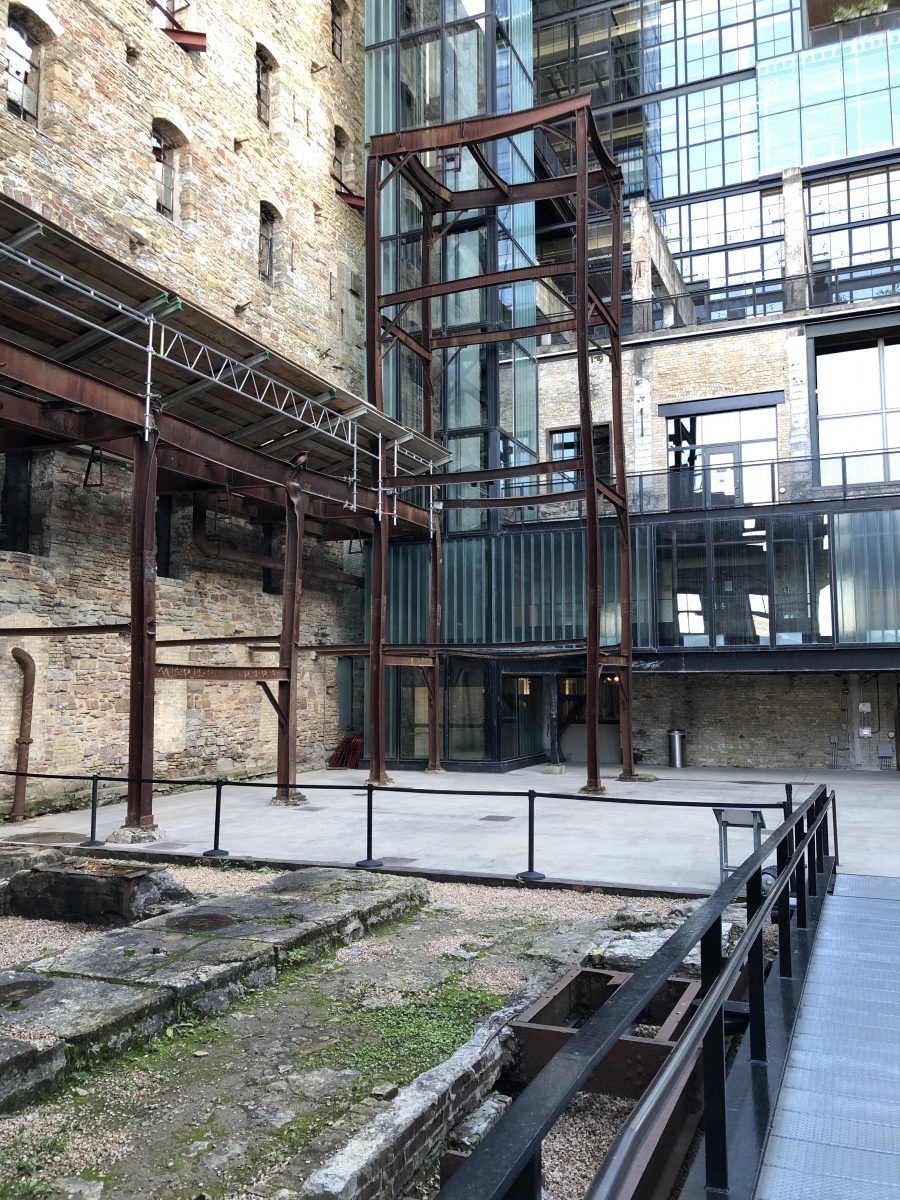 Walk through the Minneapolis Sculpture Garden
The Minneapolis Sculpture Garden is free to the public and absolutely beautiful. Walk through artwork, see the big blue rooster, and take in the city skyline.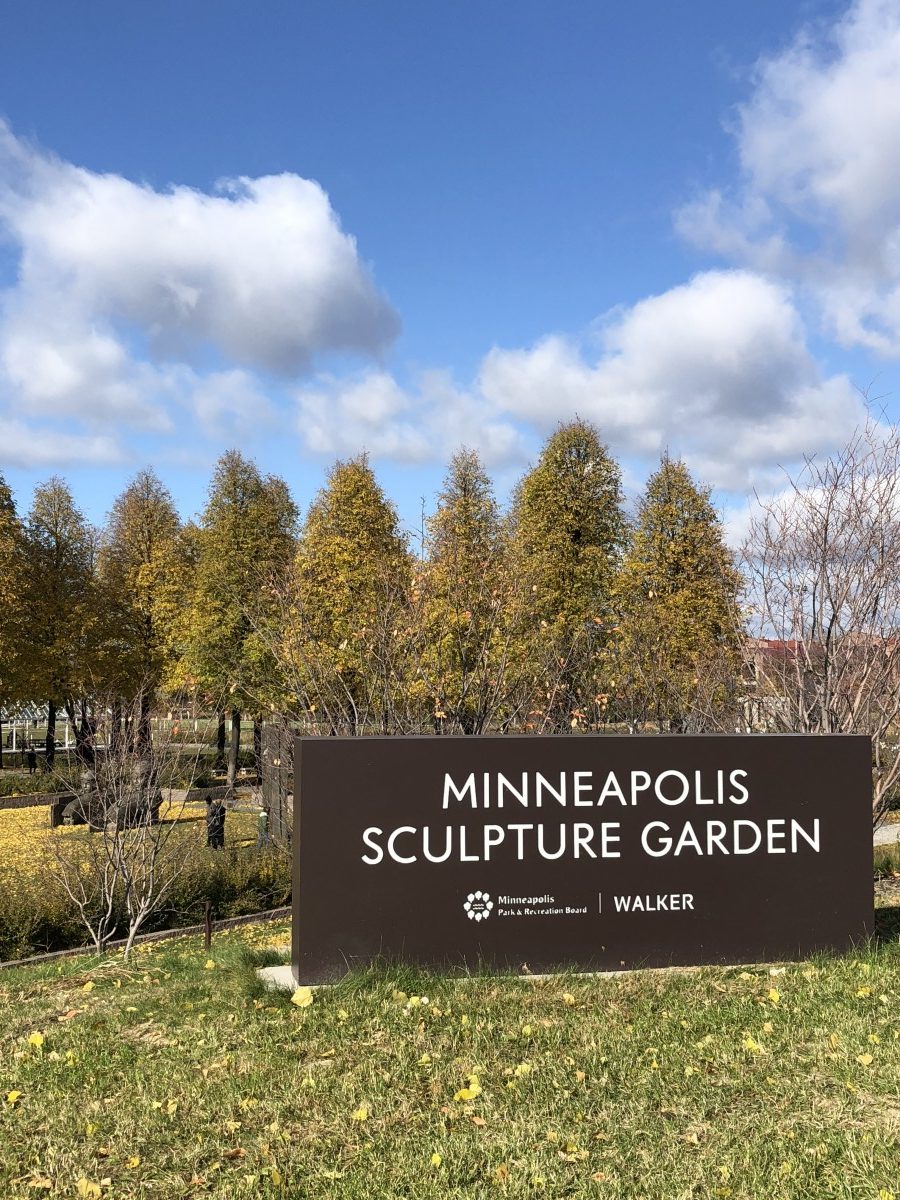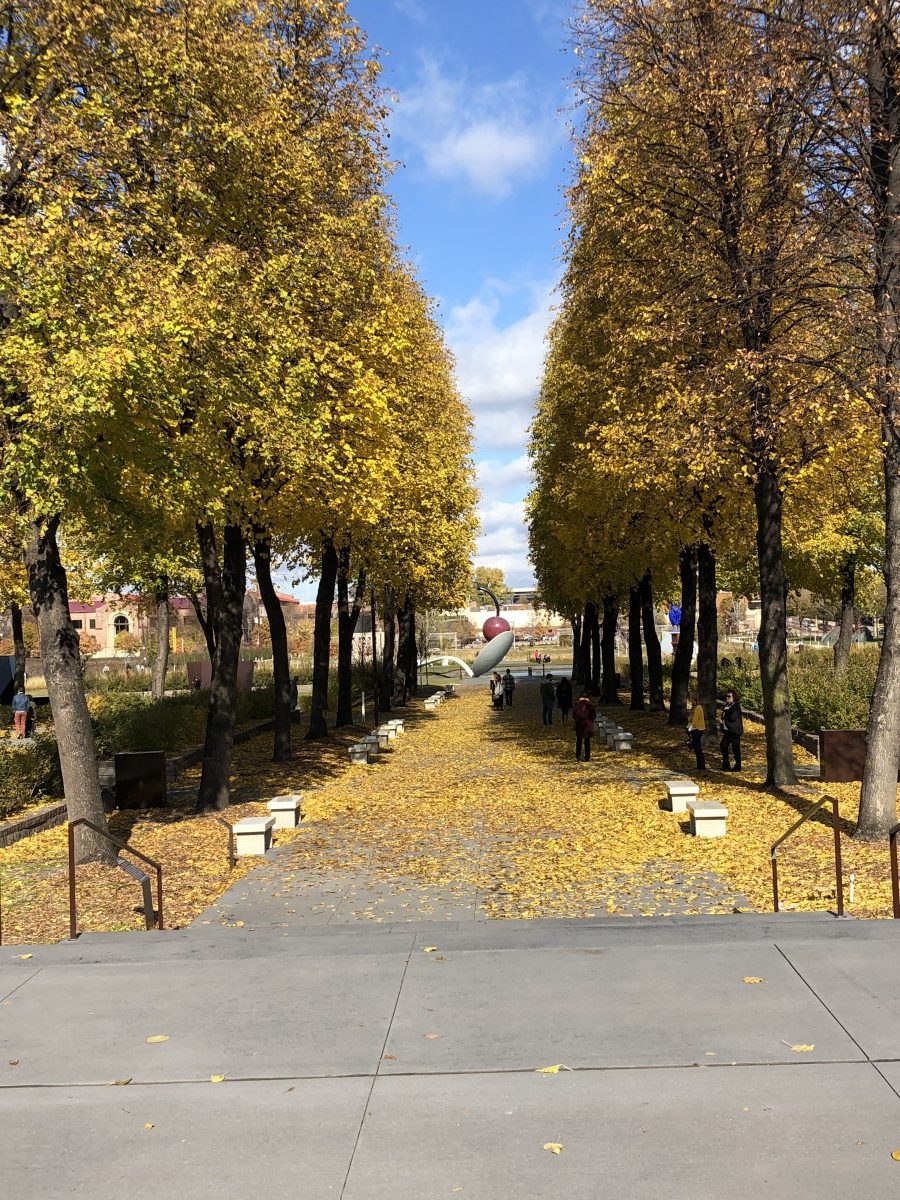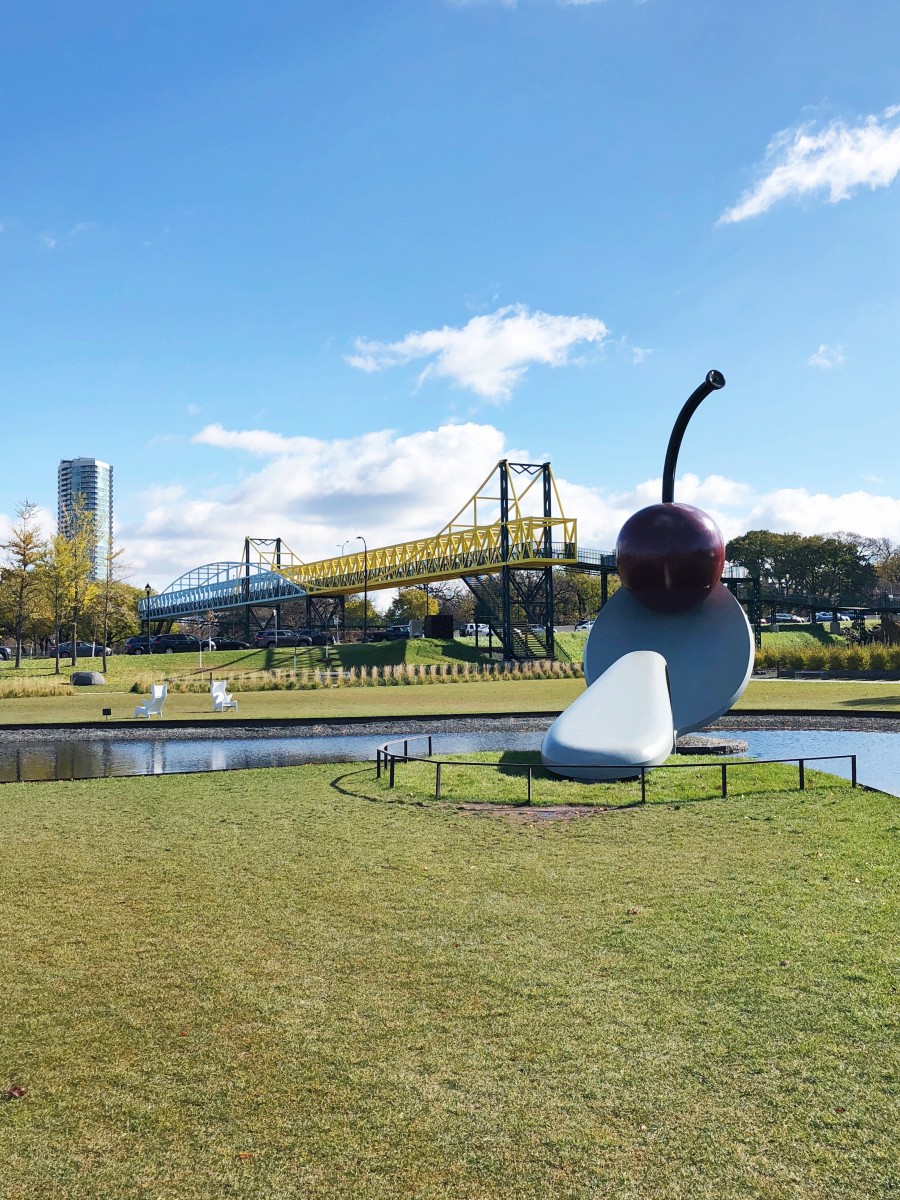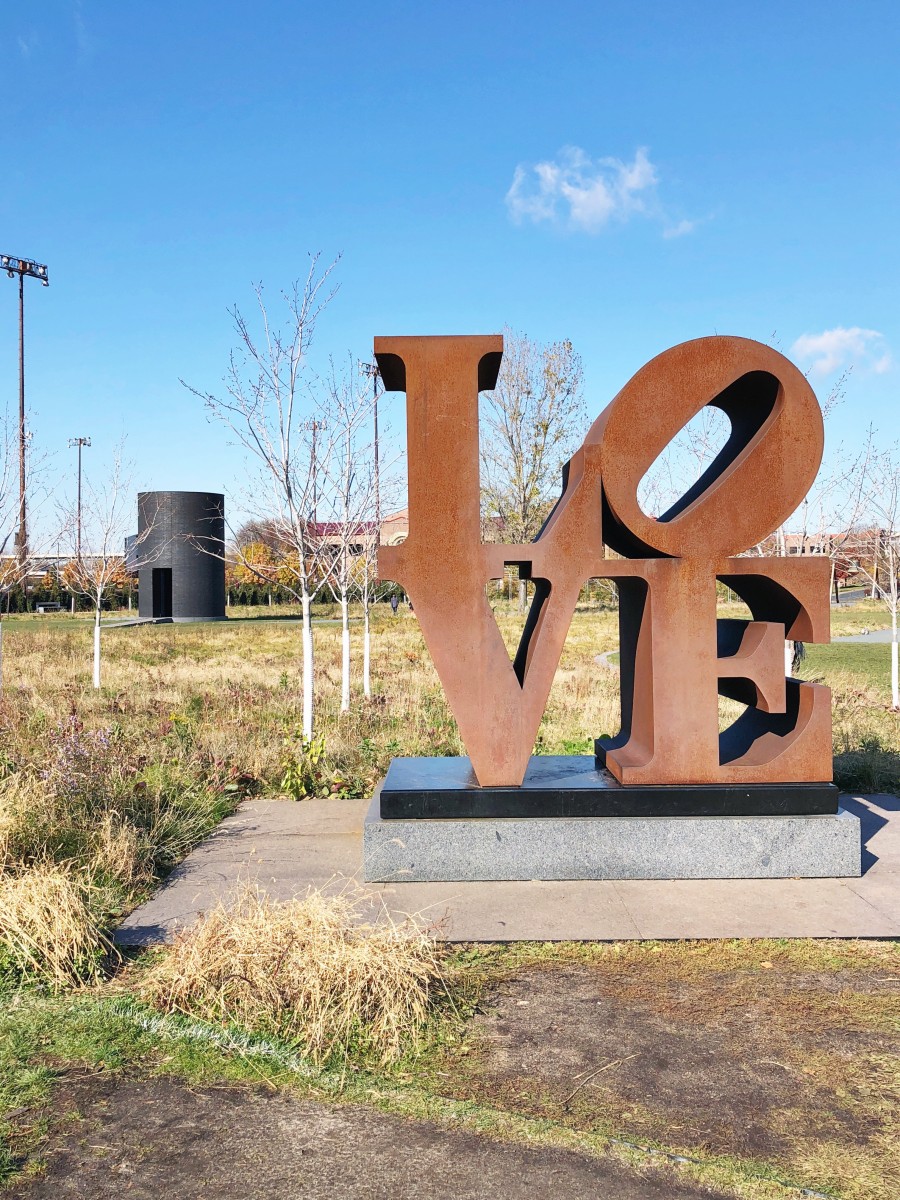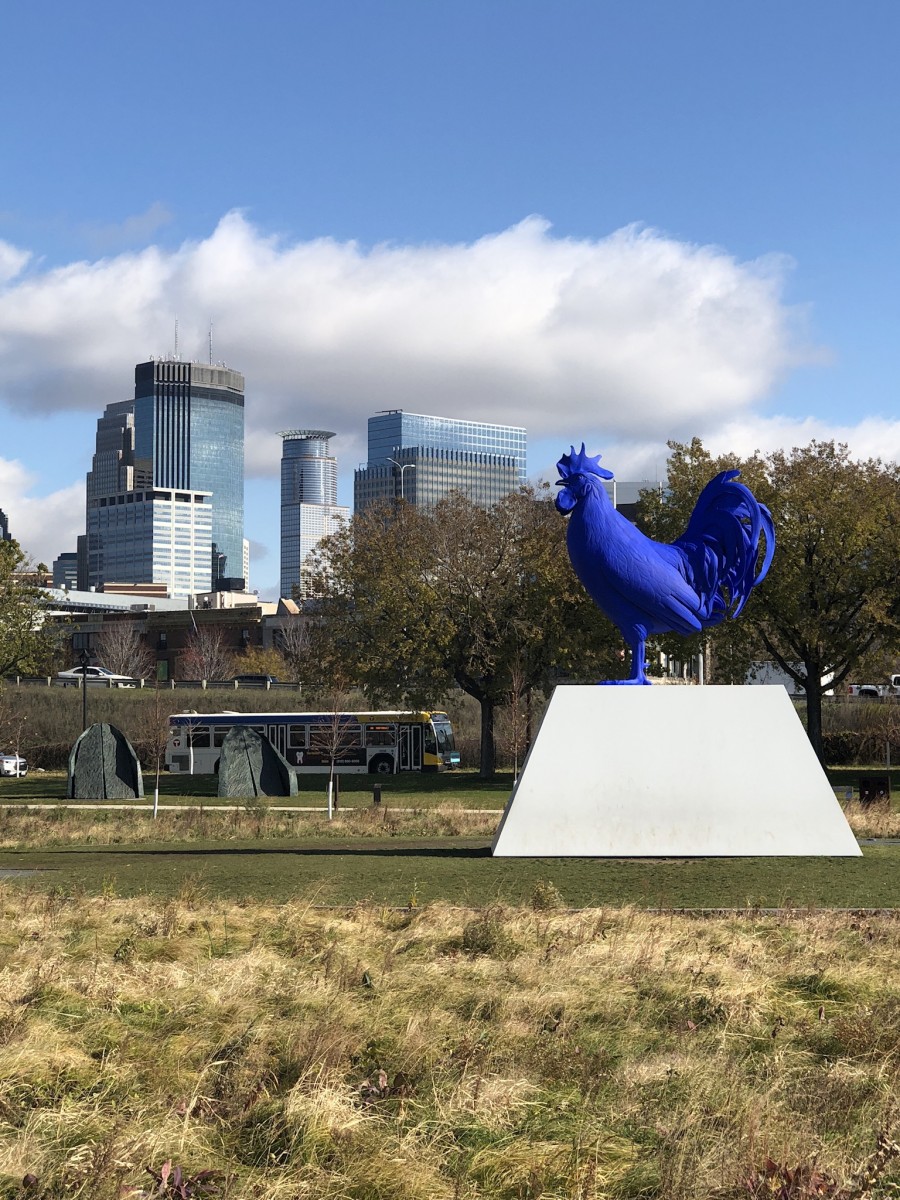 Walk the Stone Arch Bridge
Talk about getting to see a city skyline up close! The Stone Arch Bridge is beautiful and considered a feat of engineering.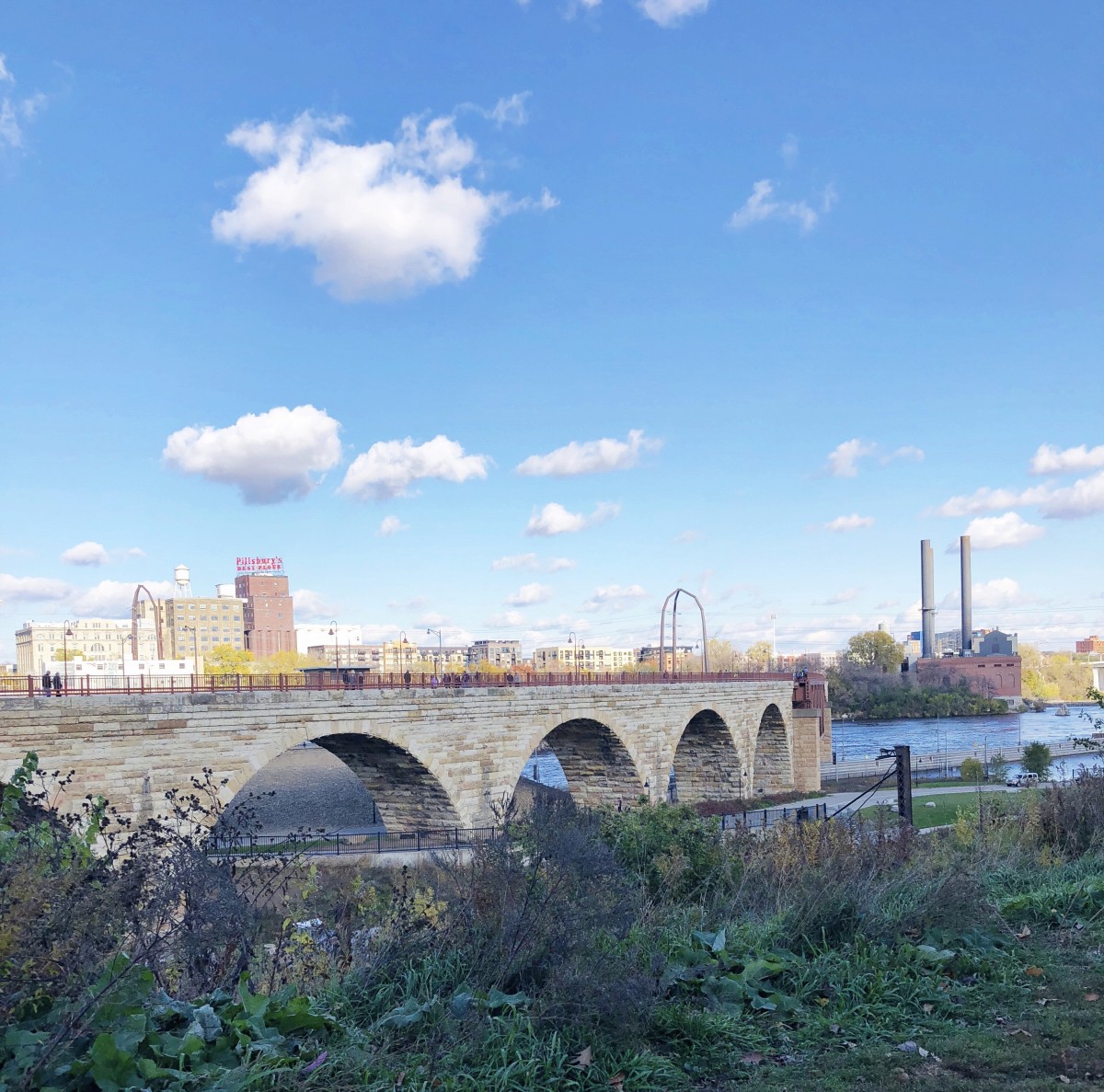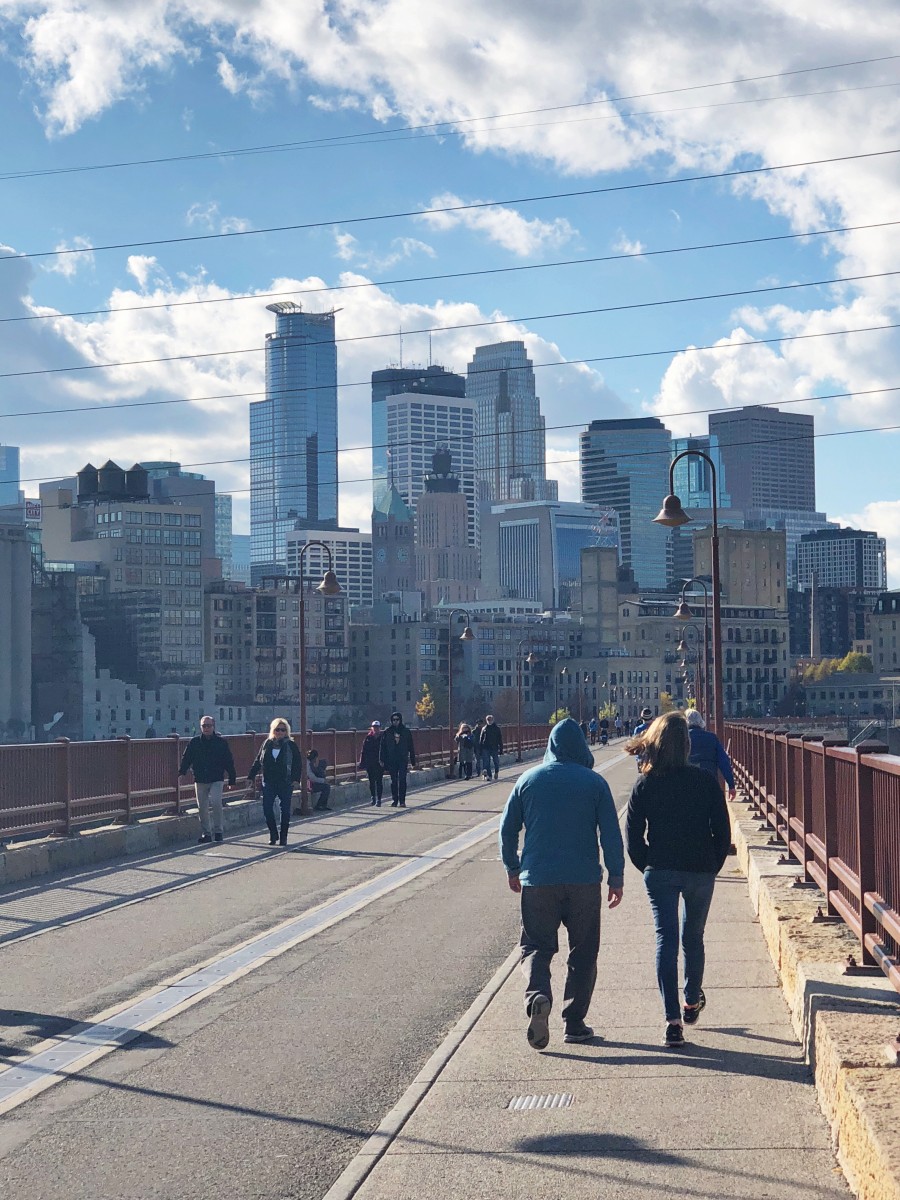 Check out the Endless Bridge
The Endless Bridge confused me because it's not an endless bridge. It's a different vantage point of the Stone Arch Bridge that makes it look endless. If you're in the area I recommend popping in to check it out for yourself. It's free and inside if you need to cool down or warm up. To be quite honest I don't totally get the hype about this attraction, but I wasn't sad I saw it.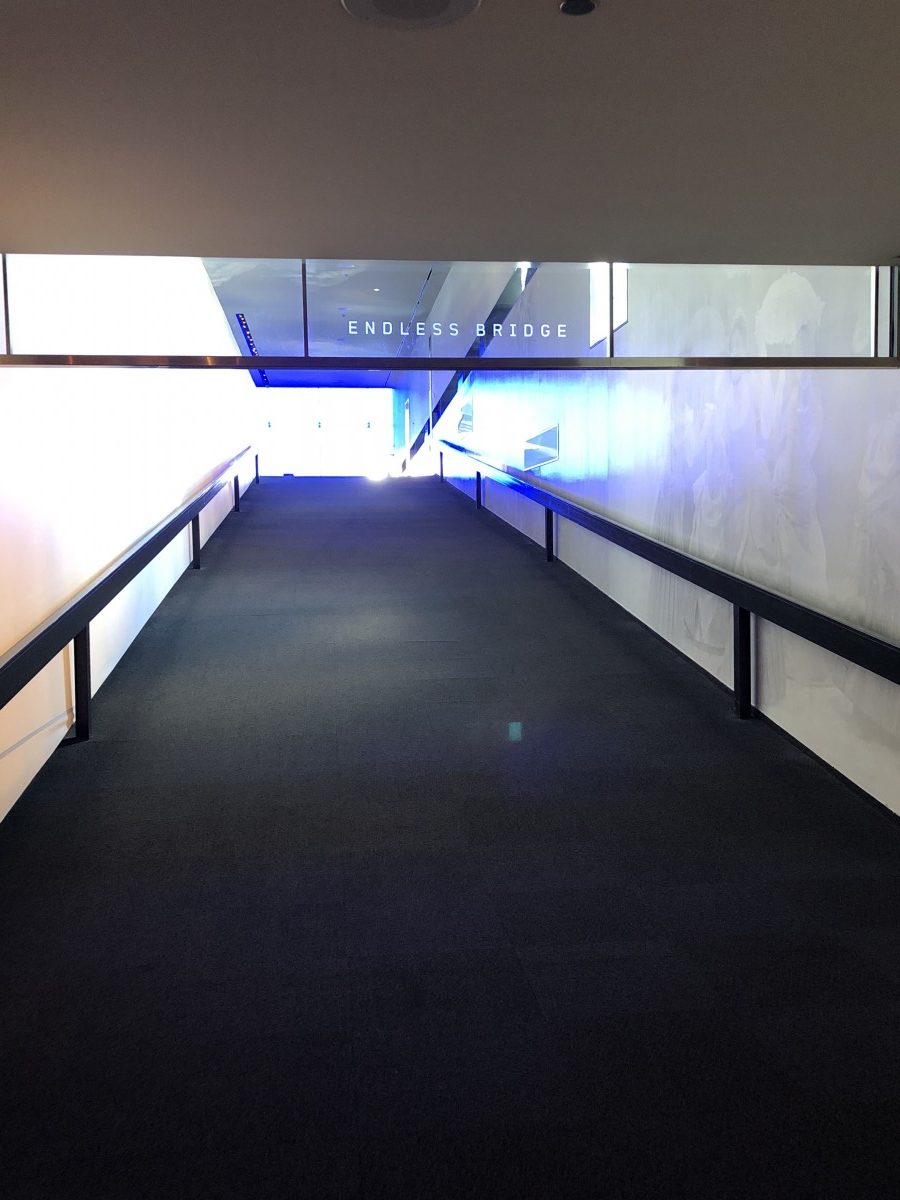 Where to eat
Ah! How I wish I had another week or more to eat my way through Minneapolis. This city is a foodie mecca and so many of you sent me recommendations of places to try. I tried to make it to as many as I could, but with a fully packed press trip that was not very many. I have to say, while I only got to make it to 1/10th of my food list, I didn't have a bad meal while I was there.
JW Marriott Mall of America
I grabbed breakfast at the JW Marriott Mall of America (the other official Mall of America hotel) one morning and thought it was delicious from start to finish. The menu at Cedar + Stone is all locally sourced. I loved my green juice and breakfast scramble.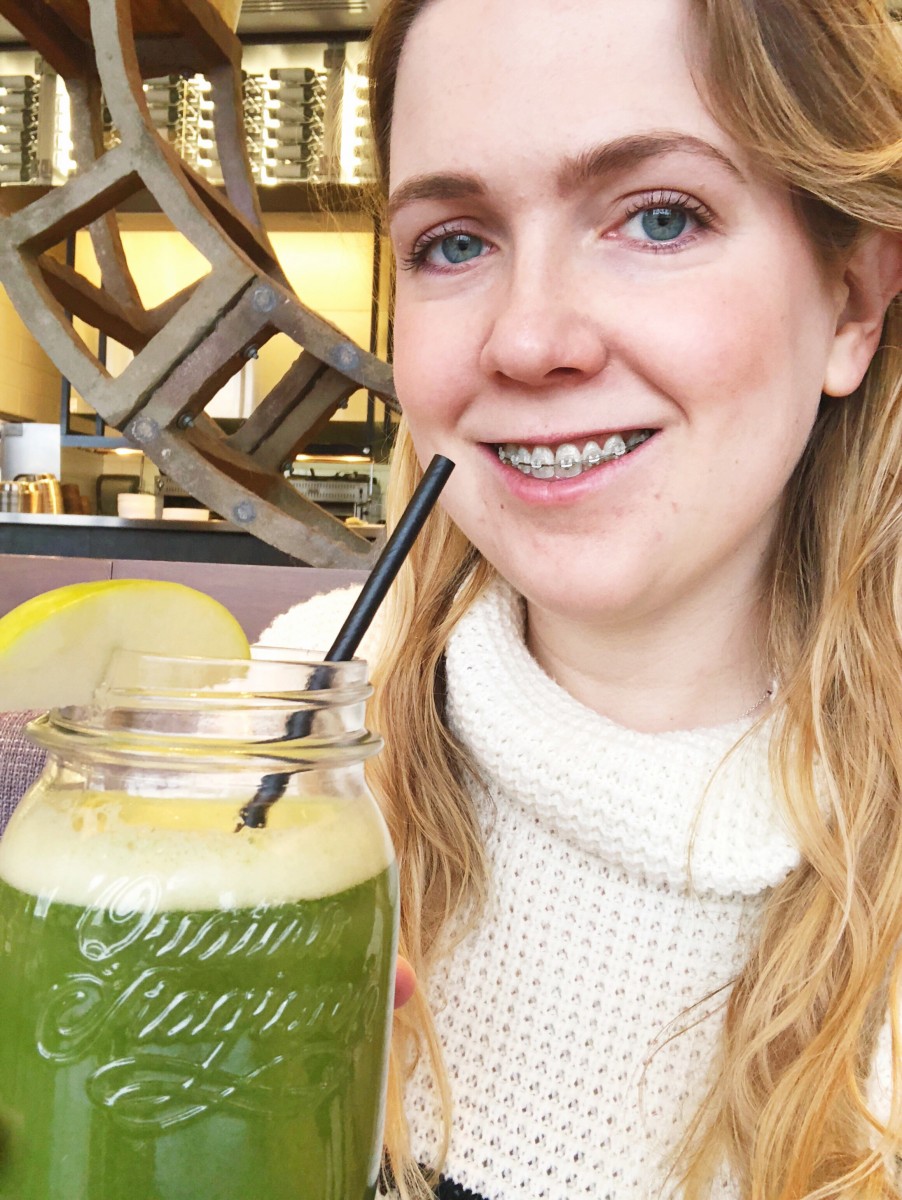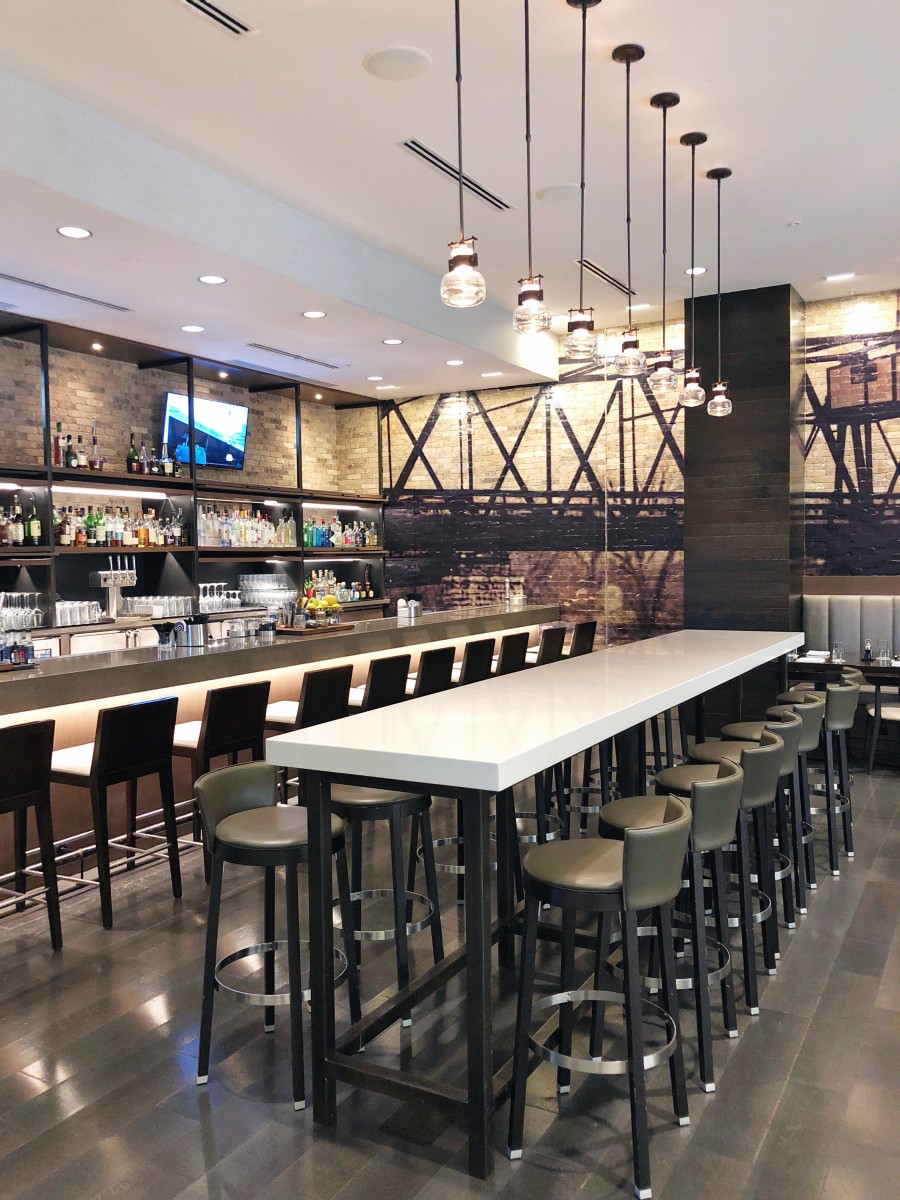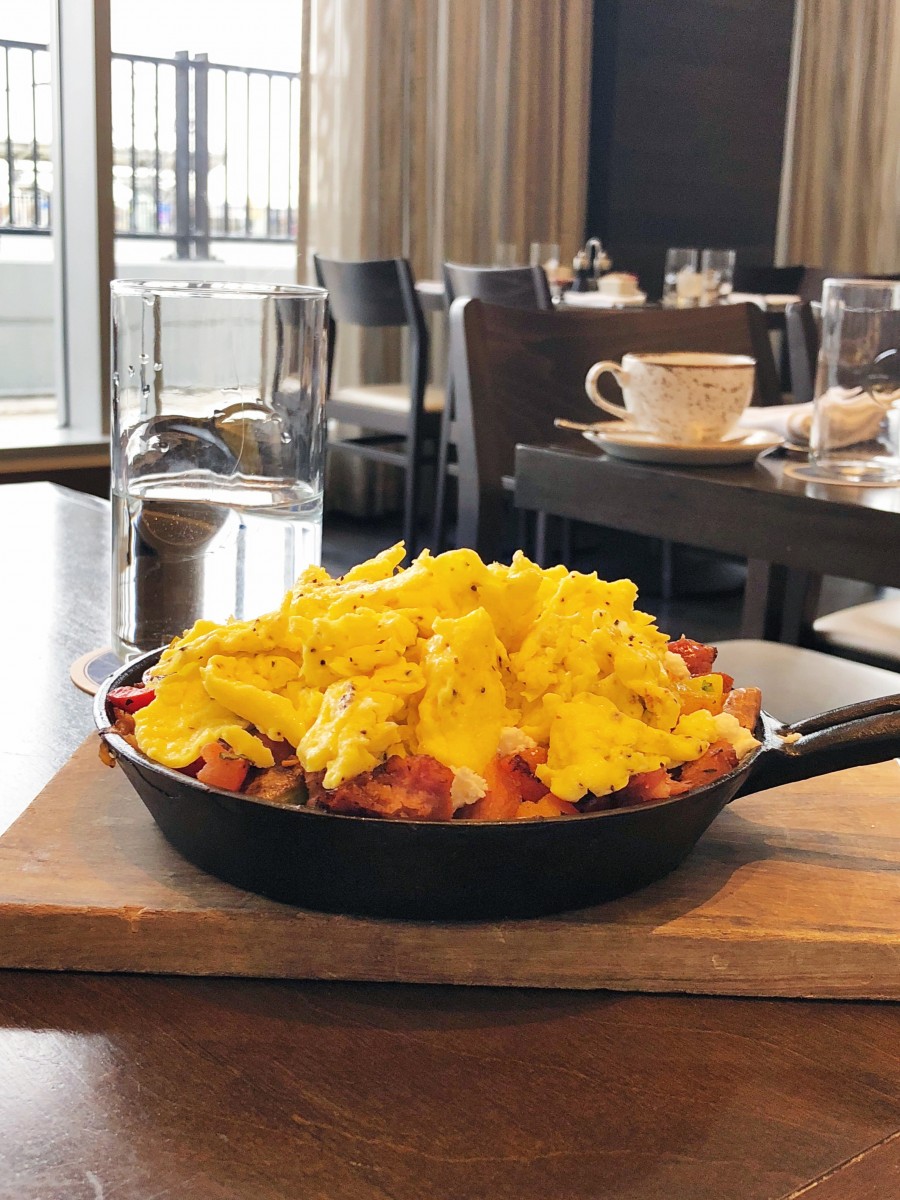 Shake Shack
Okay this was not a fine dining stop but I have not been to Shake Shack in years. When I saw there was one in Mall of America and that they had fried chicken on the menu?! Sign me up! It was just as good as some of the fried chicken I have had at much fancier places.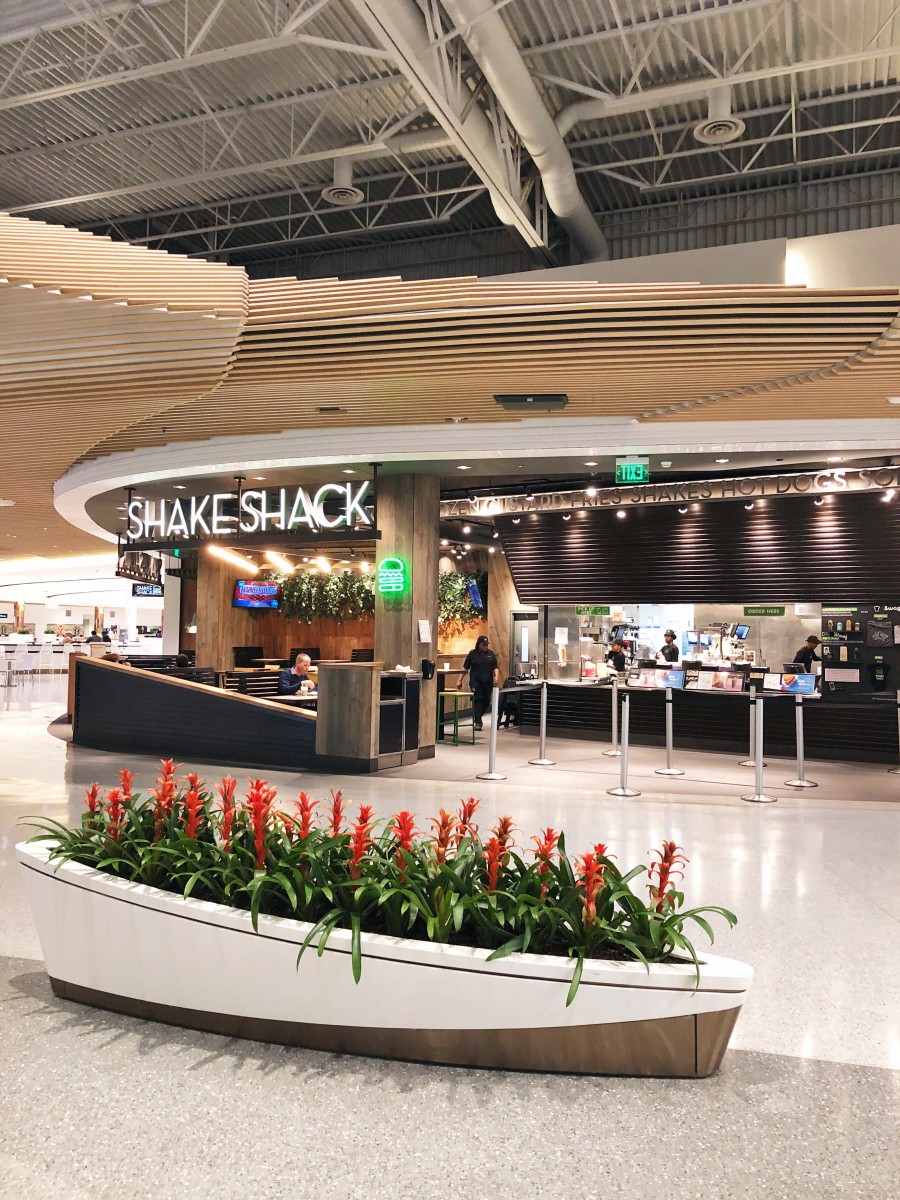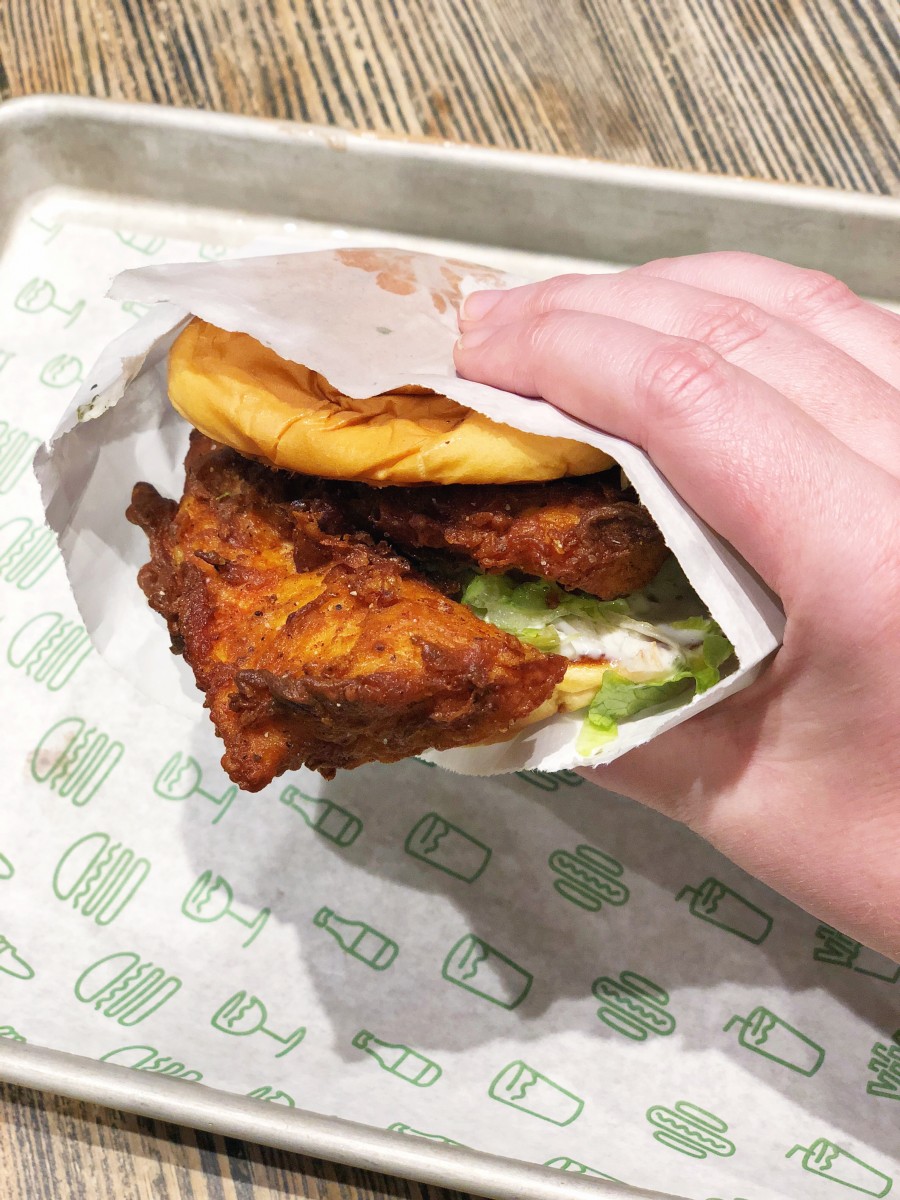 Glam Doll Donuts
A half dozen of you guys told me I needed to check out Glam Doll Donuts when I was in downtown Minneapolis so I made sure to add it to my list. It's a fun retro spot with great design and an wide variety of donuts to choose from. I got there about an hour before closing time and found out that means it's happy hour. So even though I only bought one donut I got two! They were phenomenal.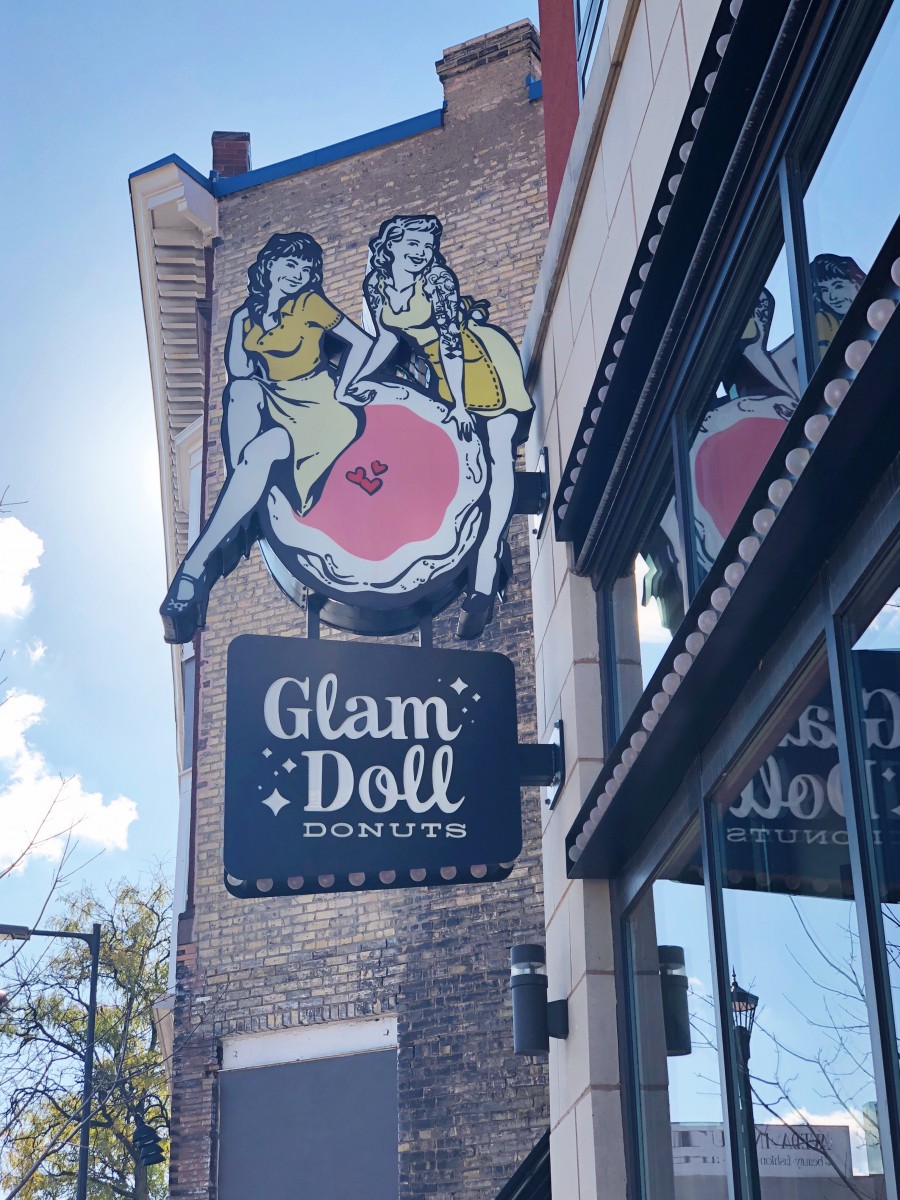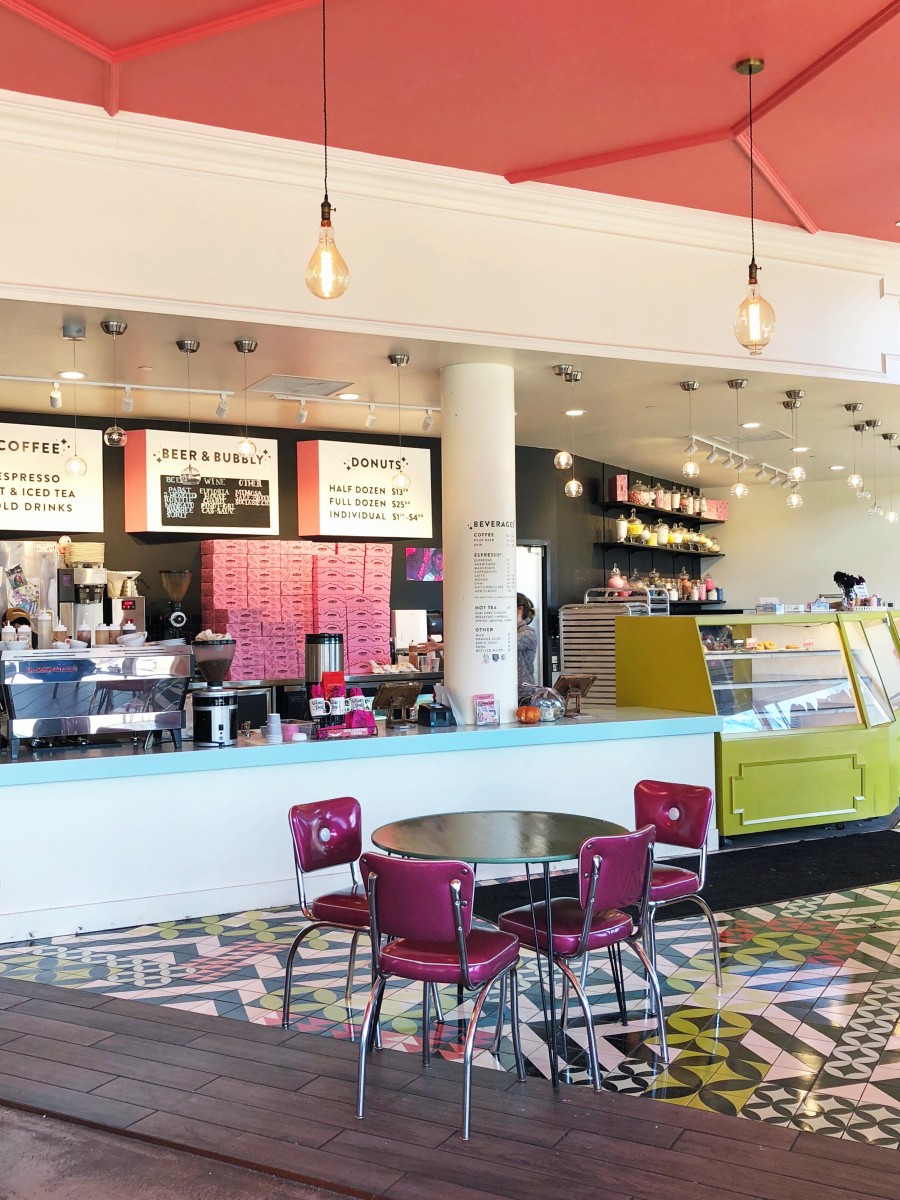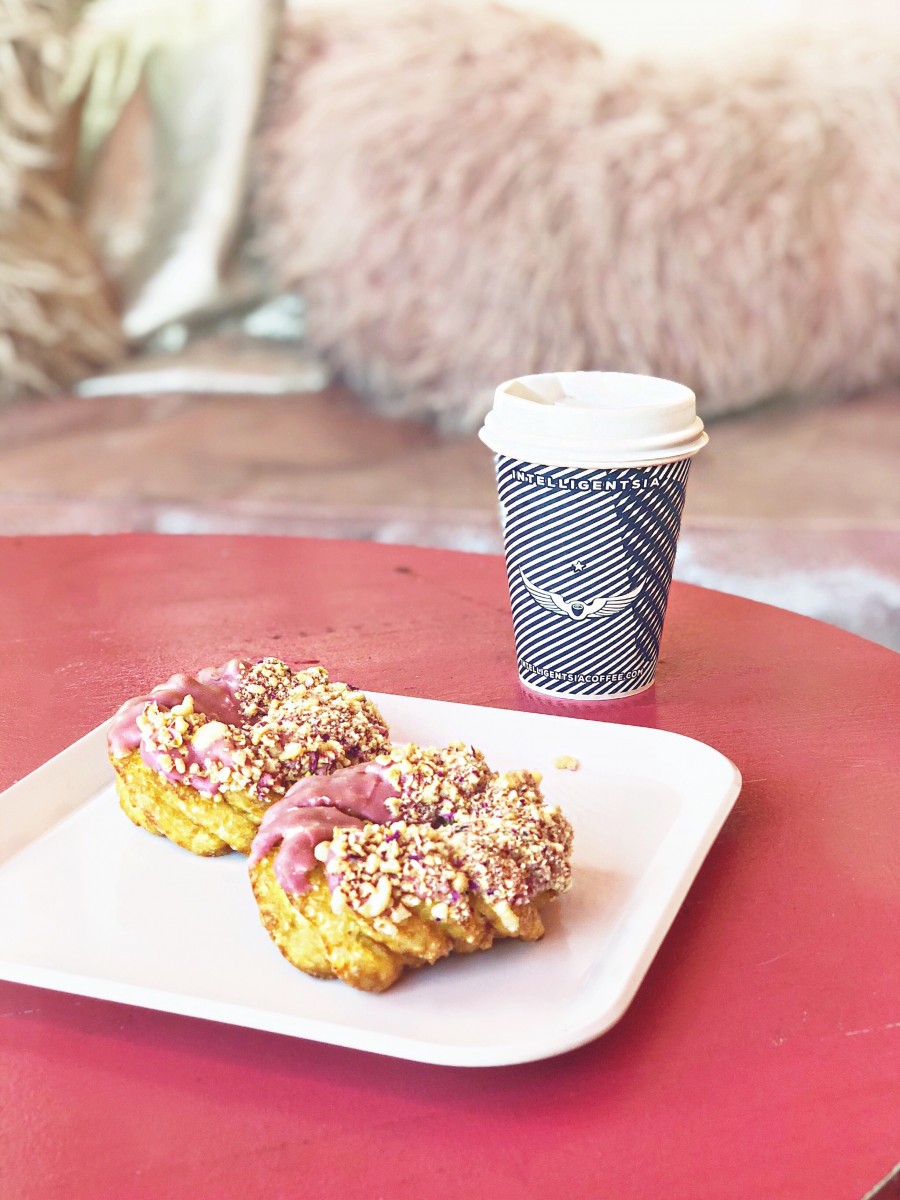 WSK (World Street Kitchen)
WSK also came highly recommended. I wanted to try everything on the menu, but had to go with my one true food love: fried chicken. It was spicy and tangy and a whole new take on a fried chicken sandwich. I loved it.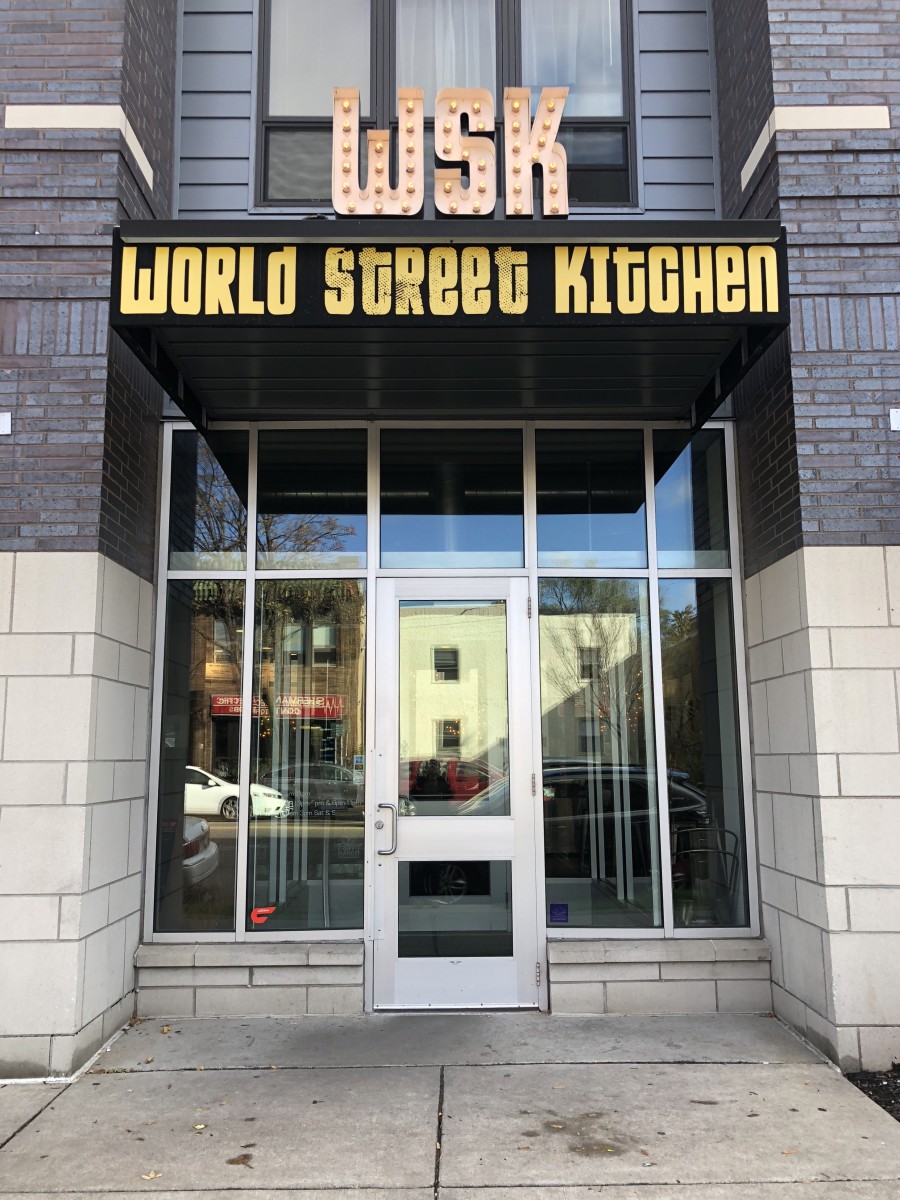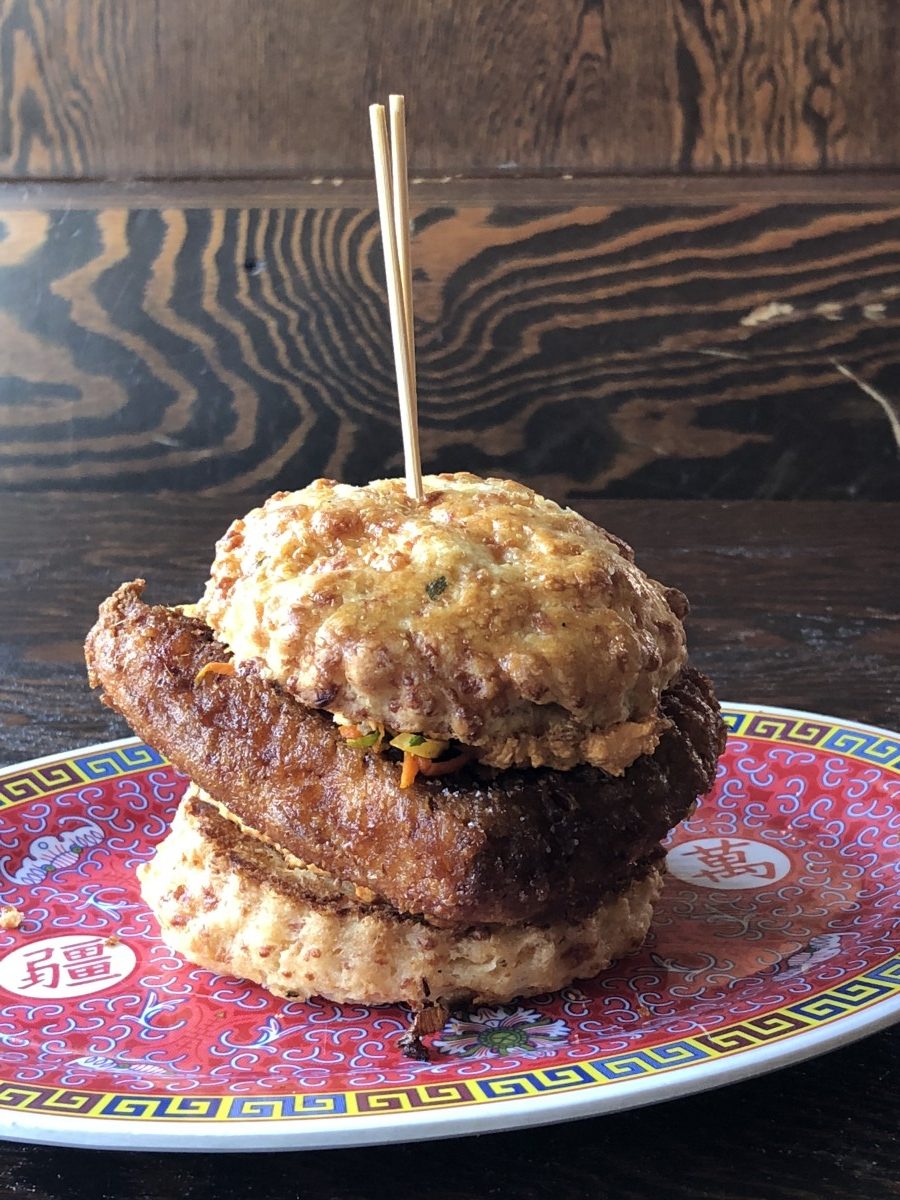 Spoon and Stable
By far the food highlight of this trip was visiting Spoon and Stable. Consistently rated as one of the best restaurants in Minneapolis, the food was fresh, flavorful, and inventive. I absolutely loved the atmosphere, my carrot cocktail, and my caramelle pasta. I would return here in a heartbeat.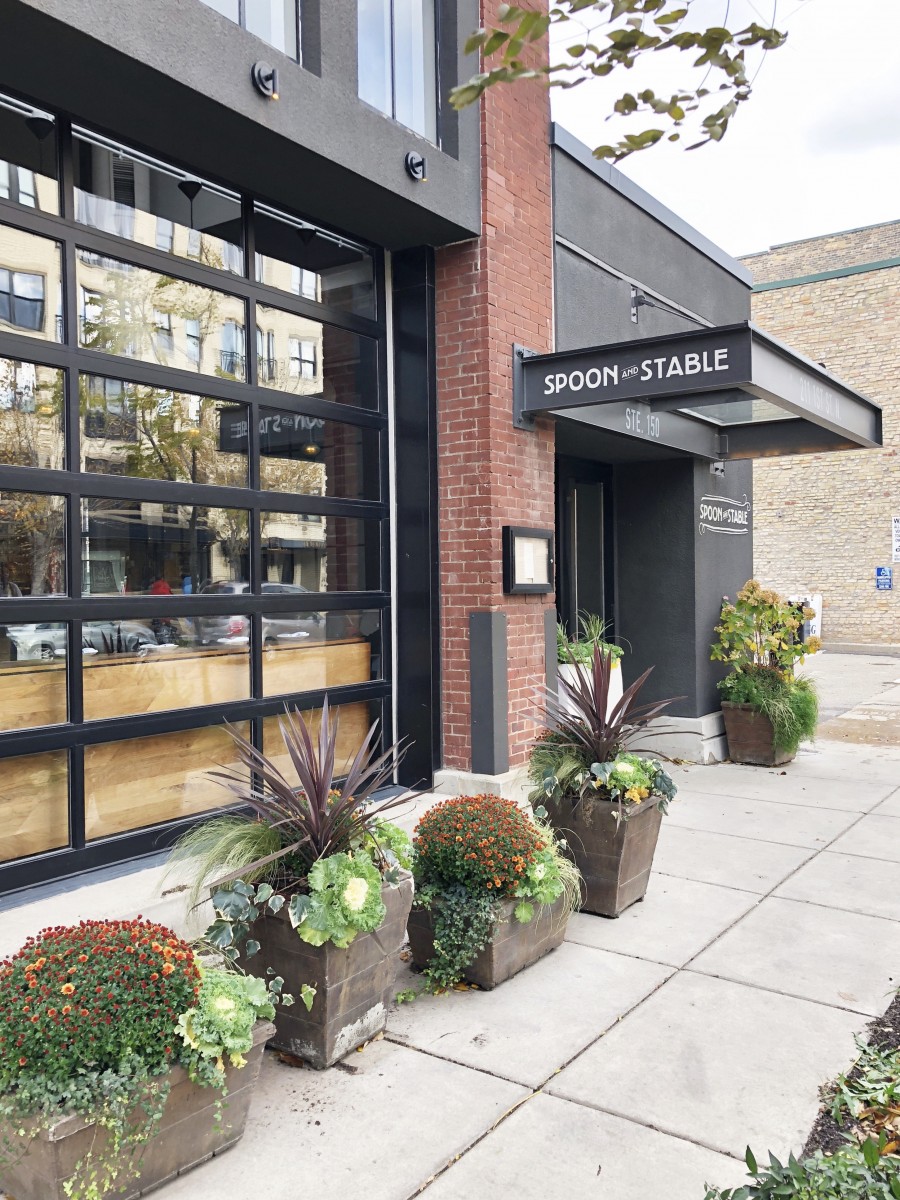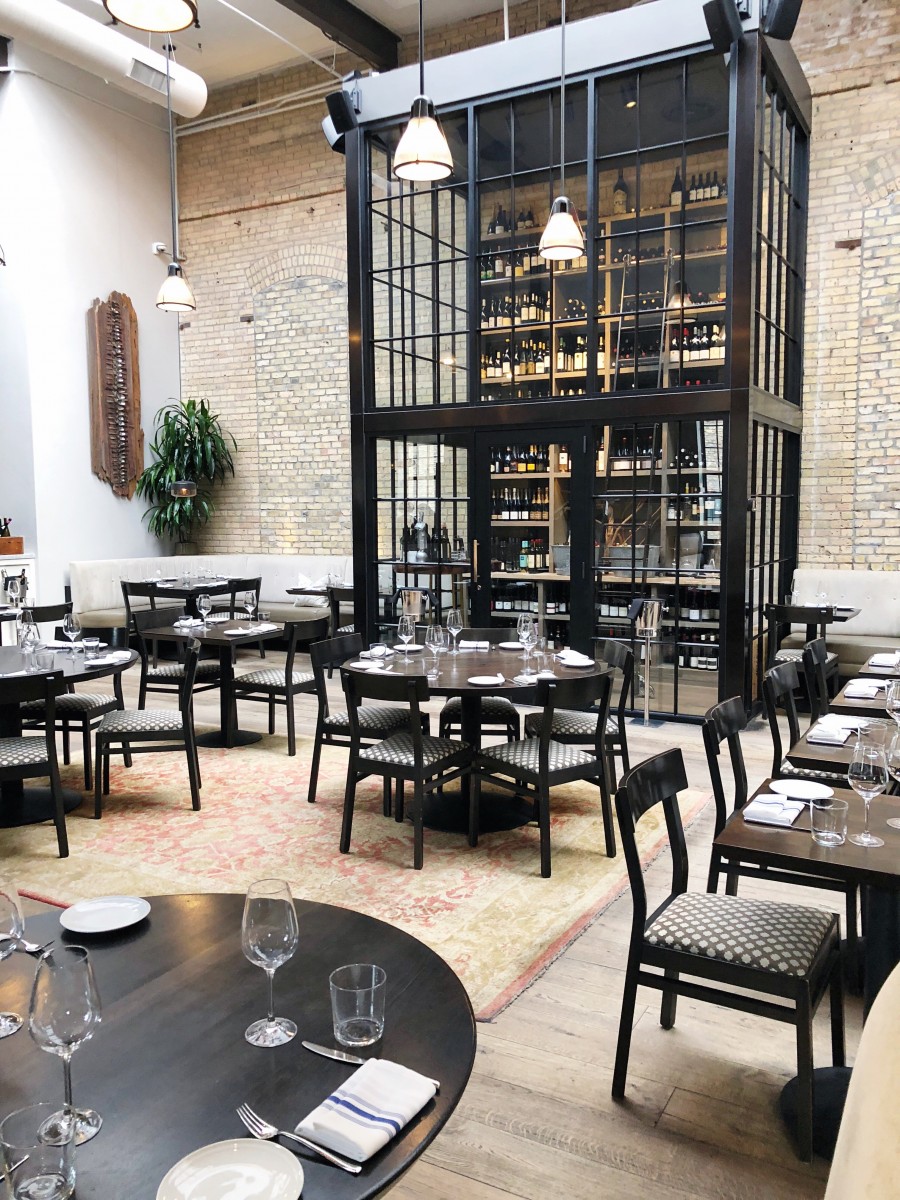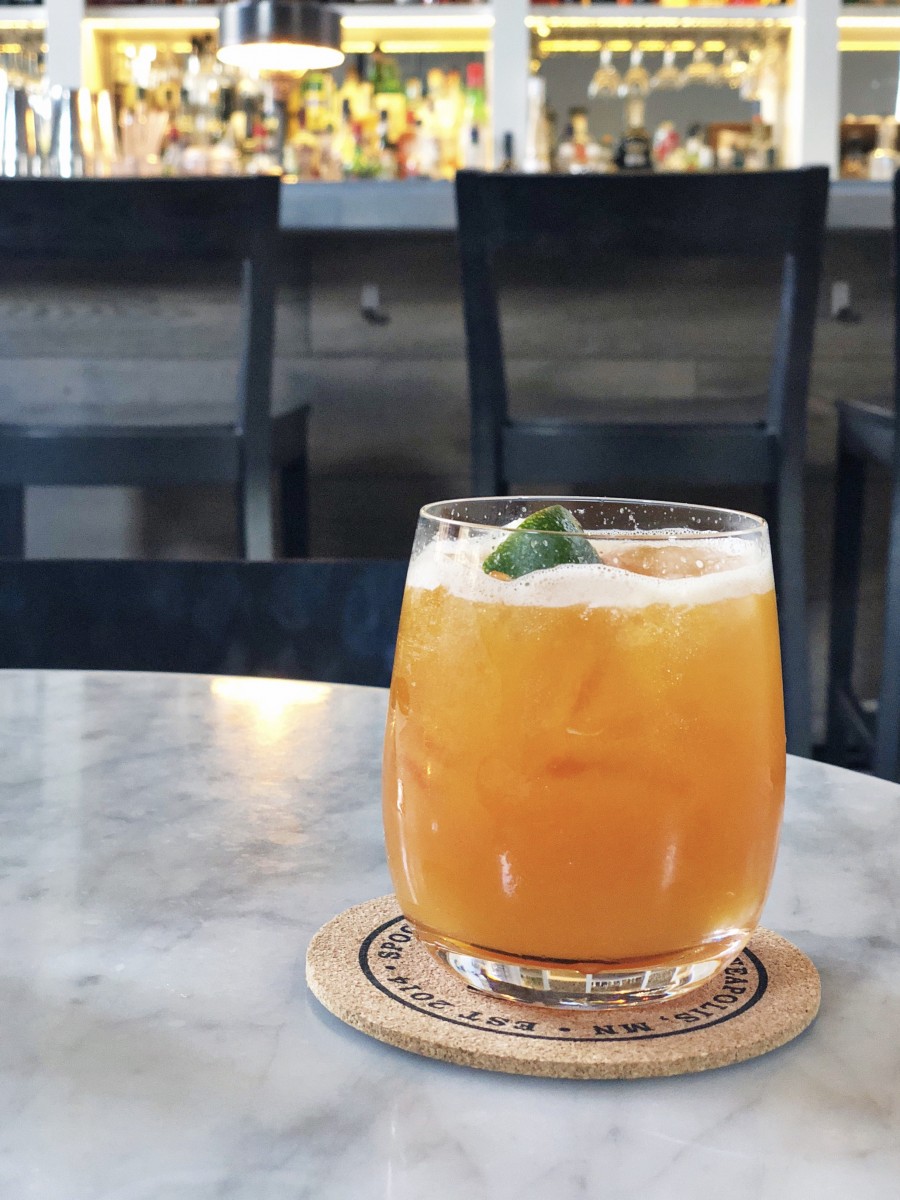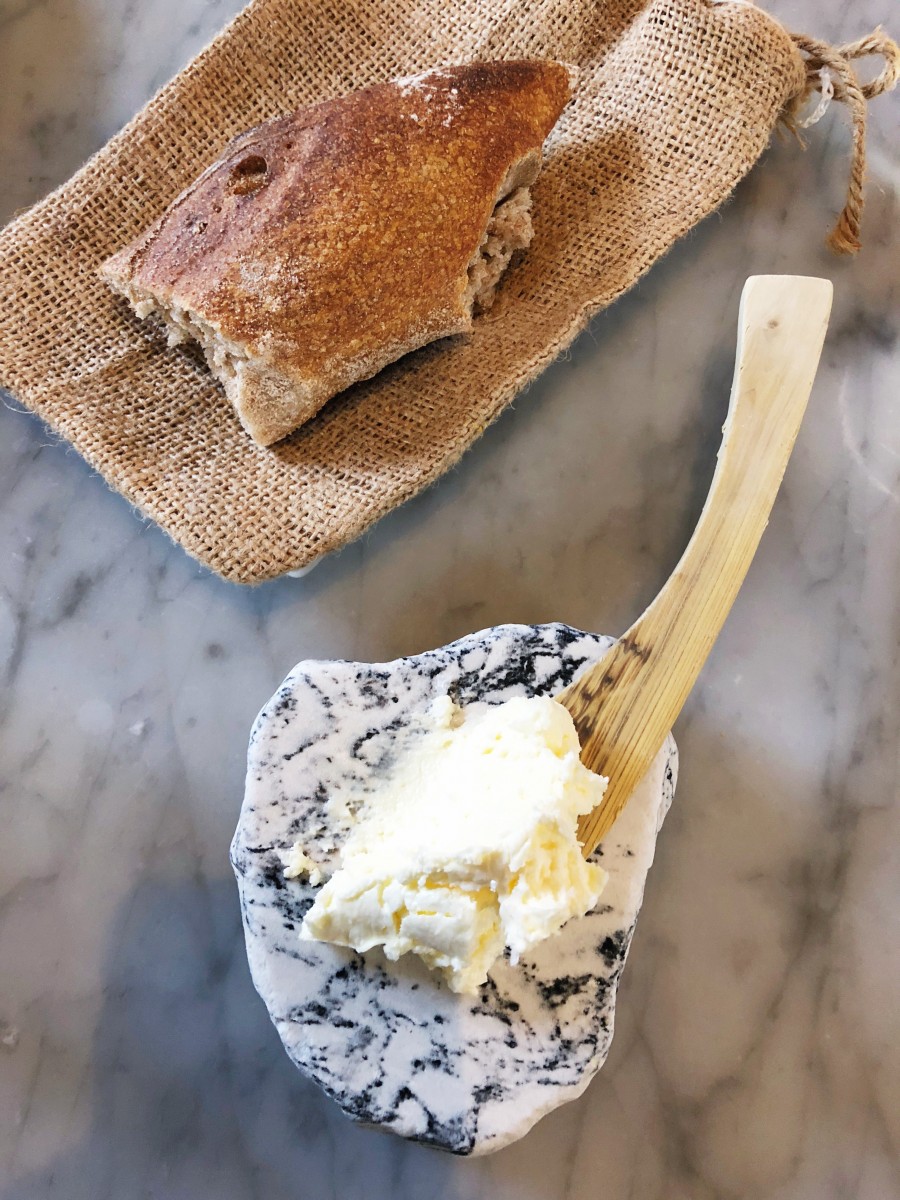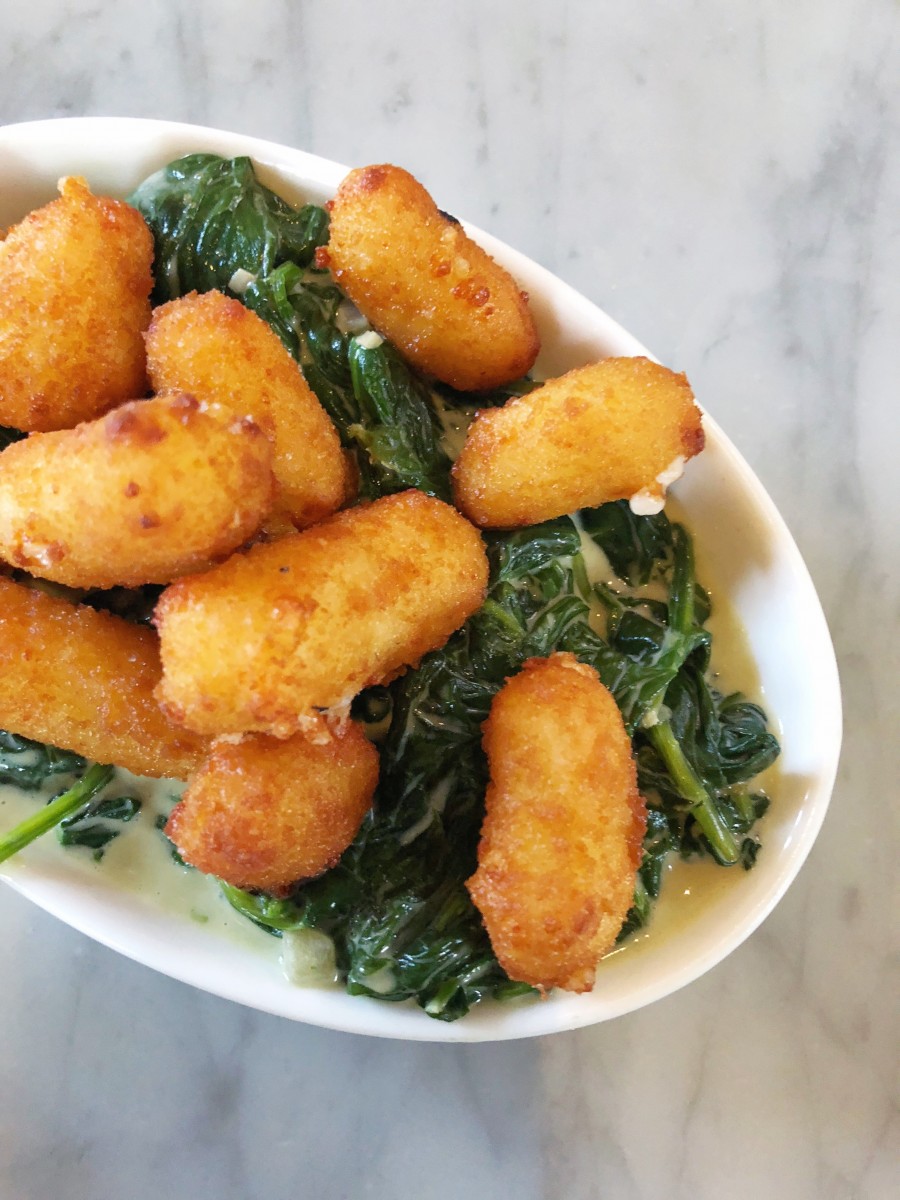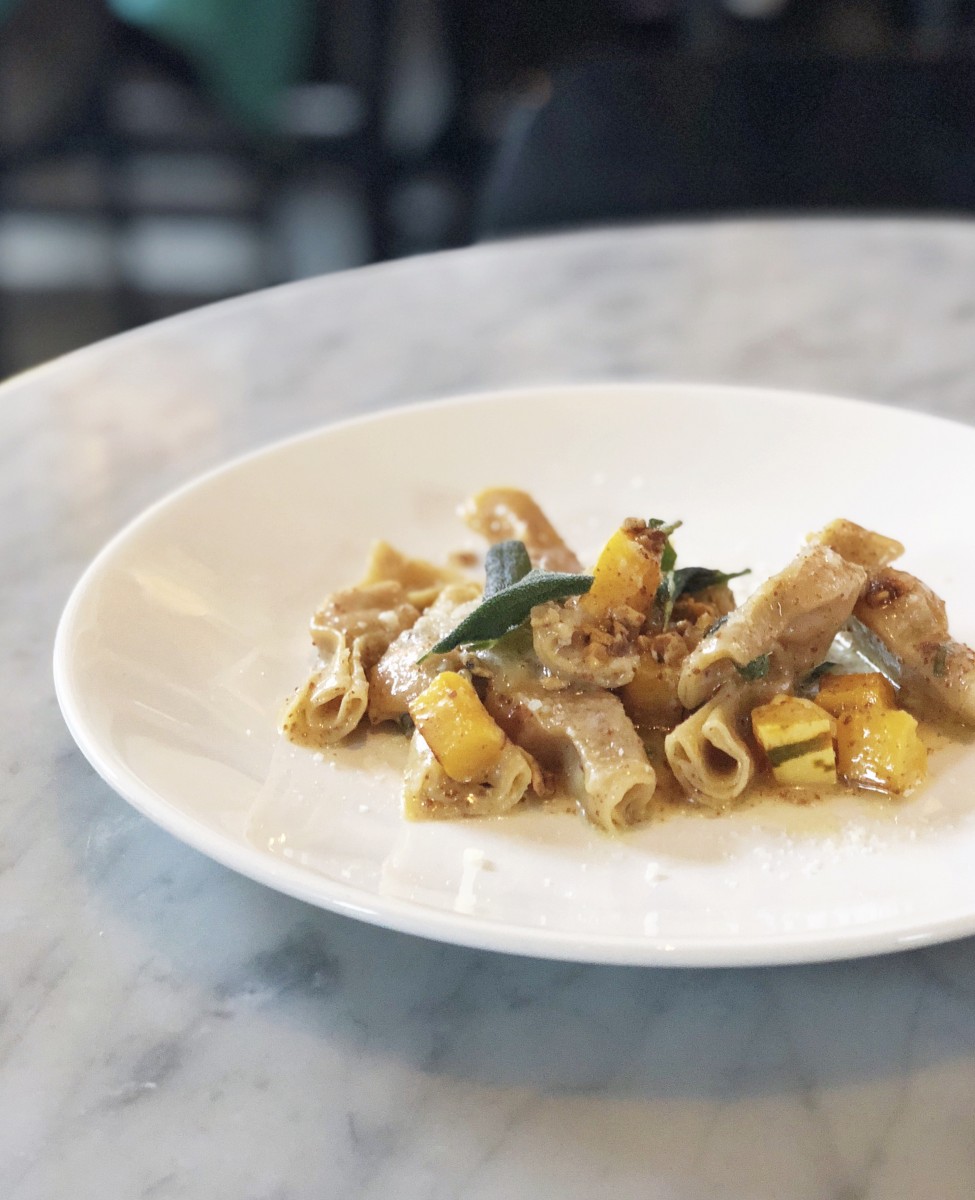 Questions of the Day: Have you been to Minneapolis? If you could only pick one: explore downtown Minneapolis or visit Mall of America?