Labor Day has come and gone. A sign that summer is ending and that fall is just around the corner! Today's Weekend Snapshots post is a recap of my long weekend in Galena. Make sure to link up your weekend snapshots at the bottom of this post!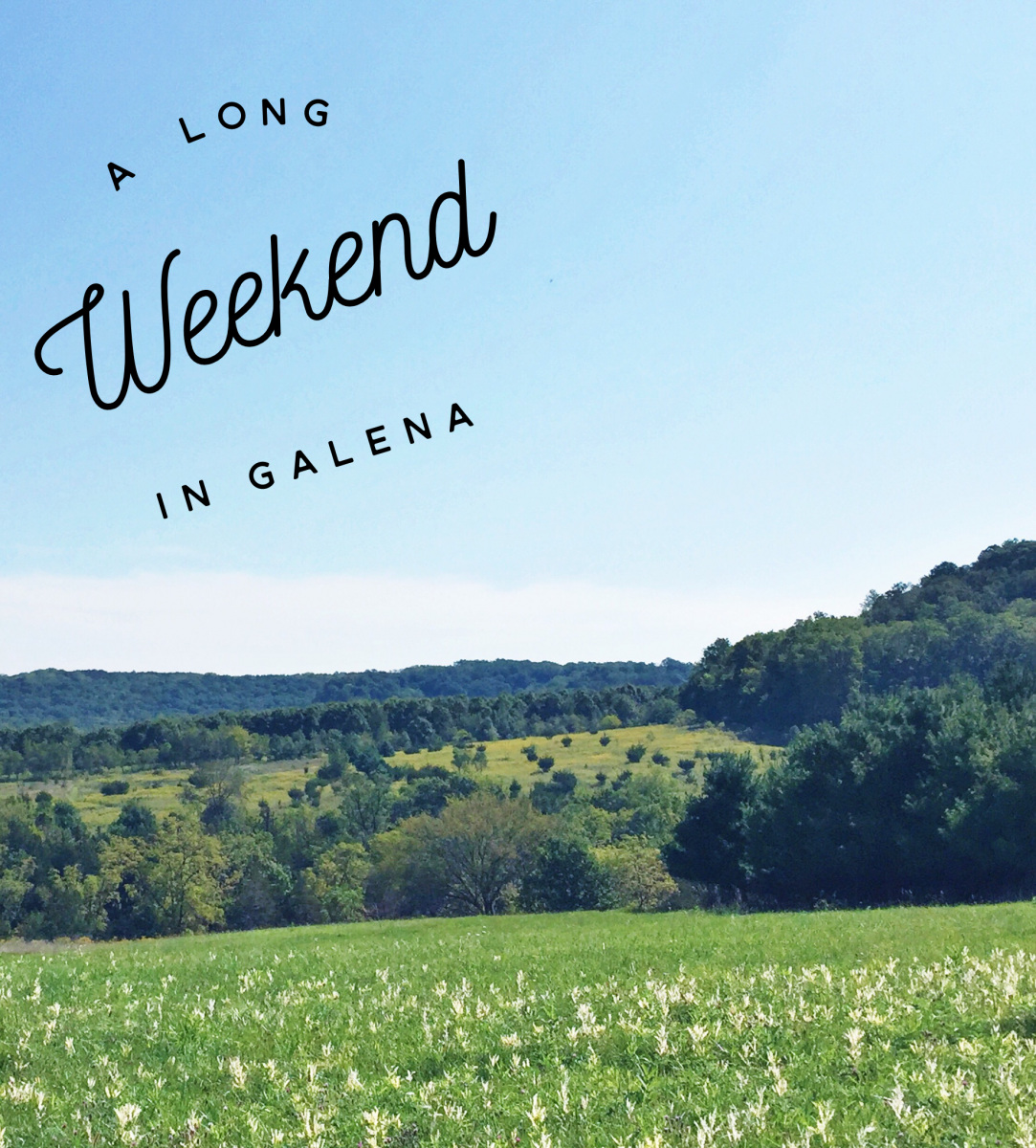 Josh's anniversary gift to me this year was a long weekend away to Galena, Illinois. We heard about Galena years ago and could not get the little European town in the middle of the Midwest out of our minds since. When Josh told me we were going there, and that he was driving the six hours each way, I was so excited!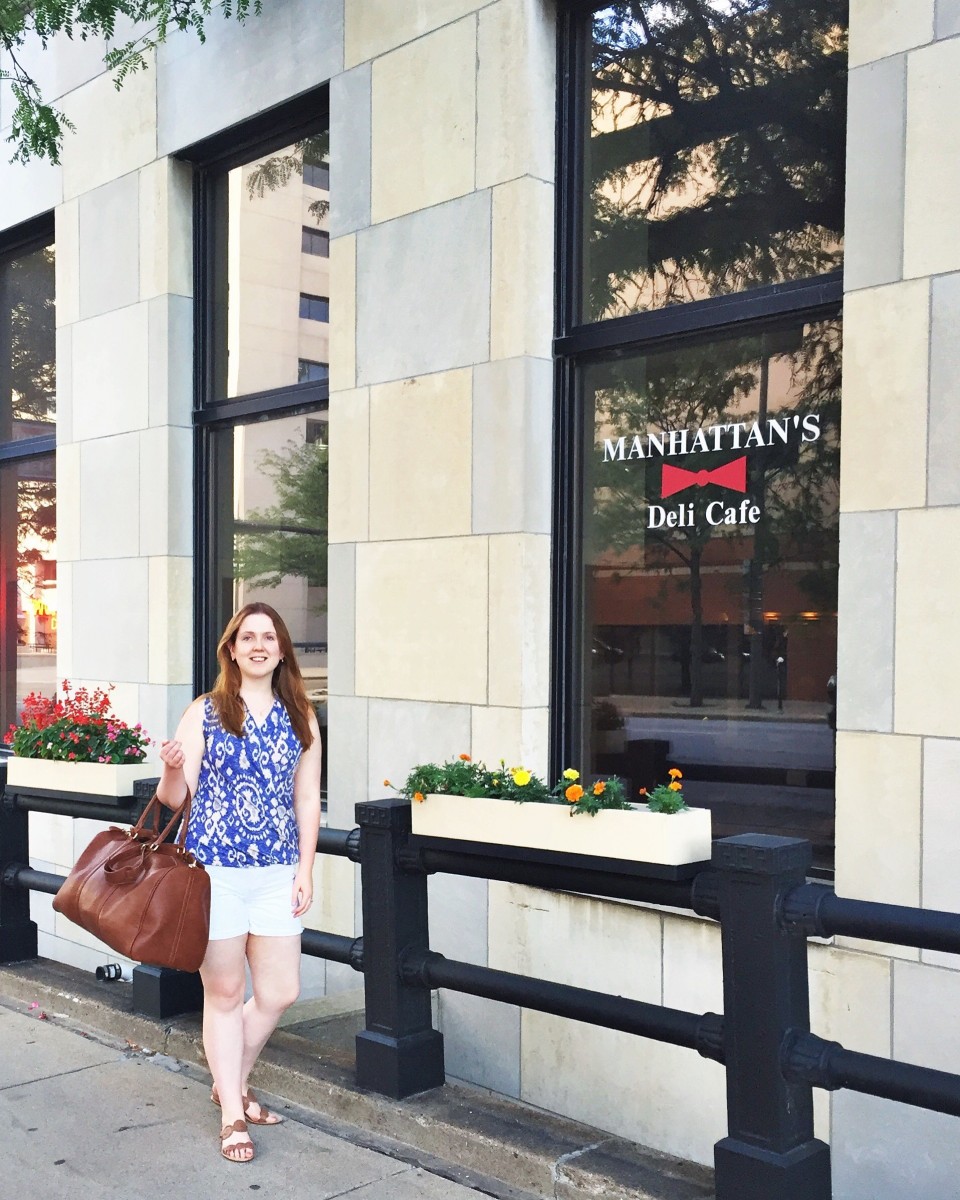 We packed up our bags.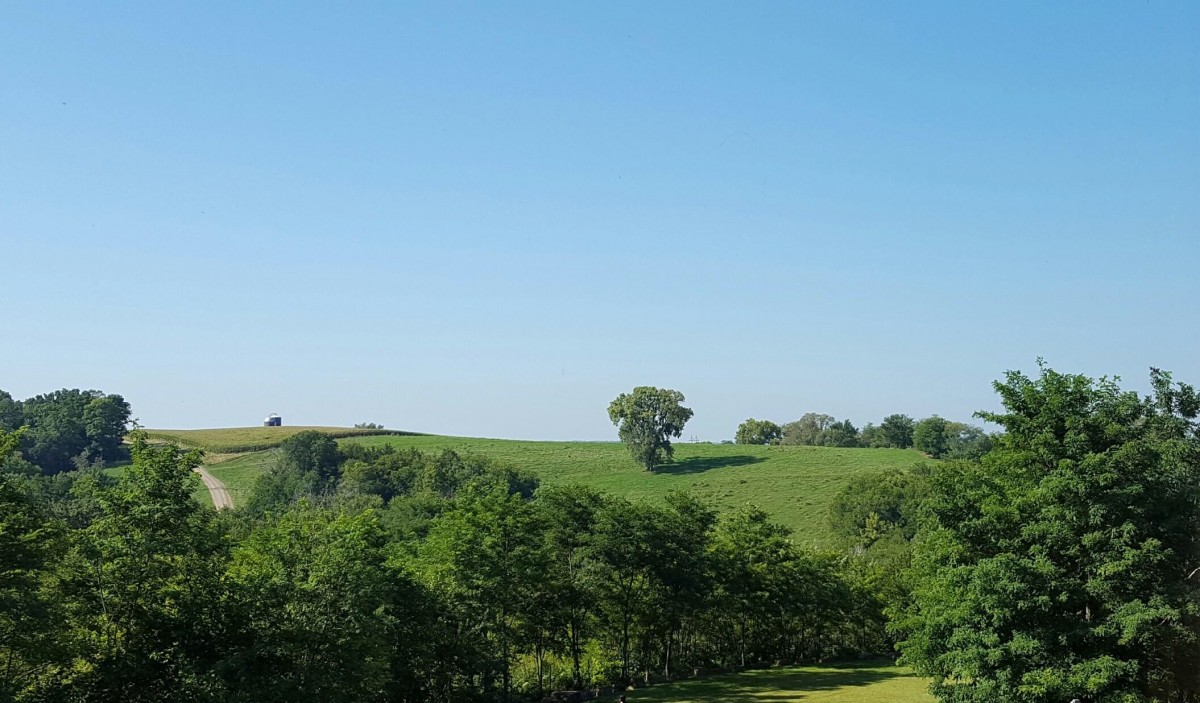 And hit the road! We were in for some truly gorgeous views. Galena is as beautiful as everyone claims. And Nebraska has definitely made me soft as I was totally unprepared for some of the hills. It's been a long time since I've been on a highway that has mountains on either side of it.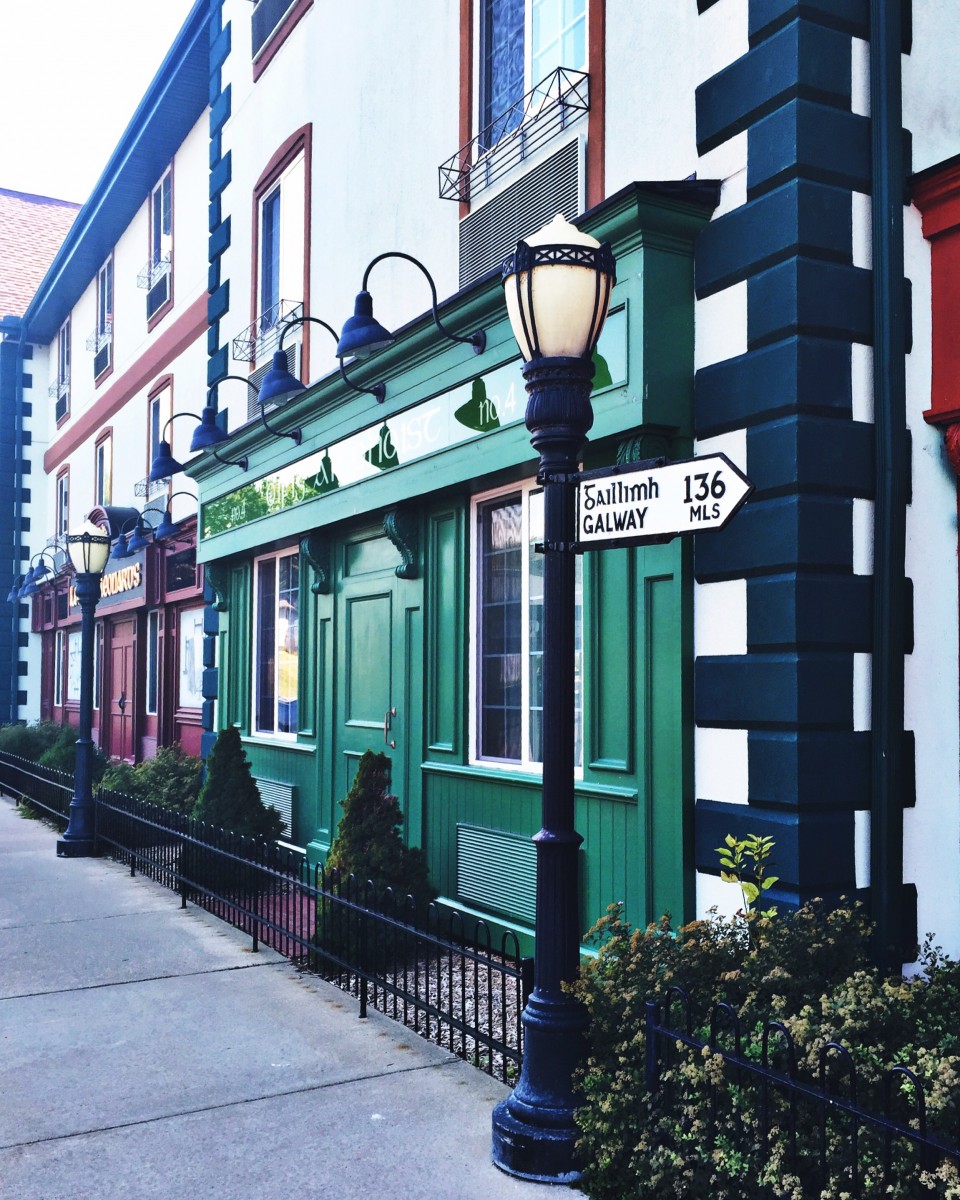 We stayed at The Irish Cottage and it felt like stepping into a storybook. I literally felt like I was in Ireland!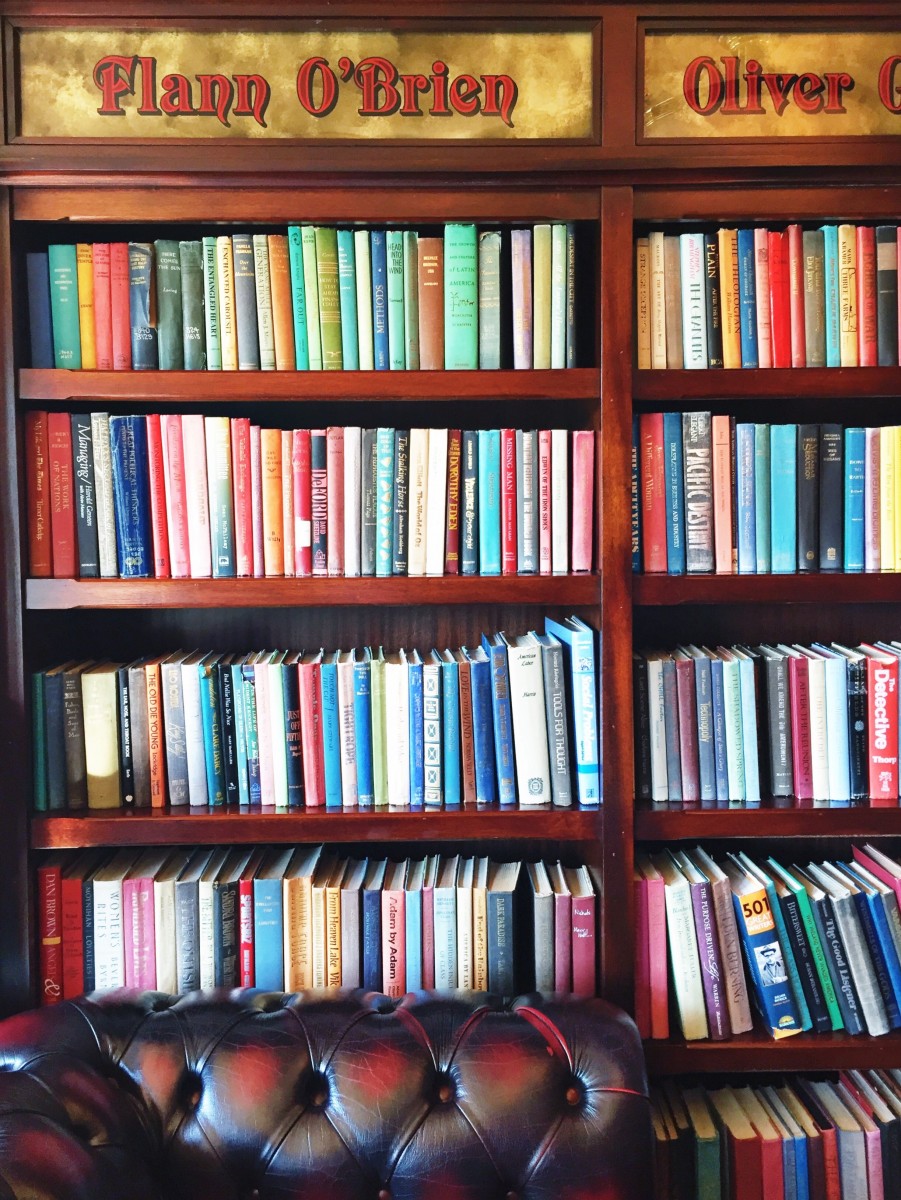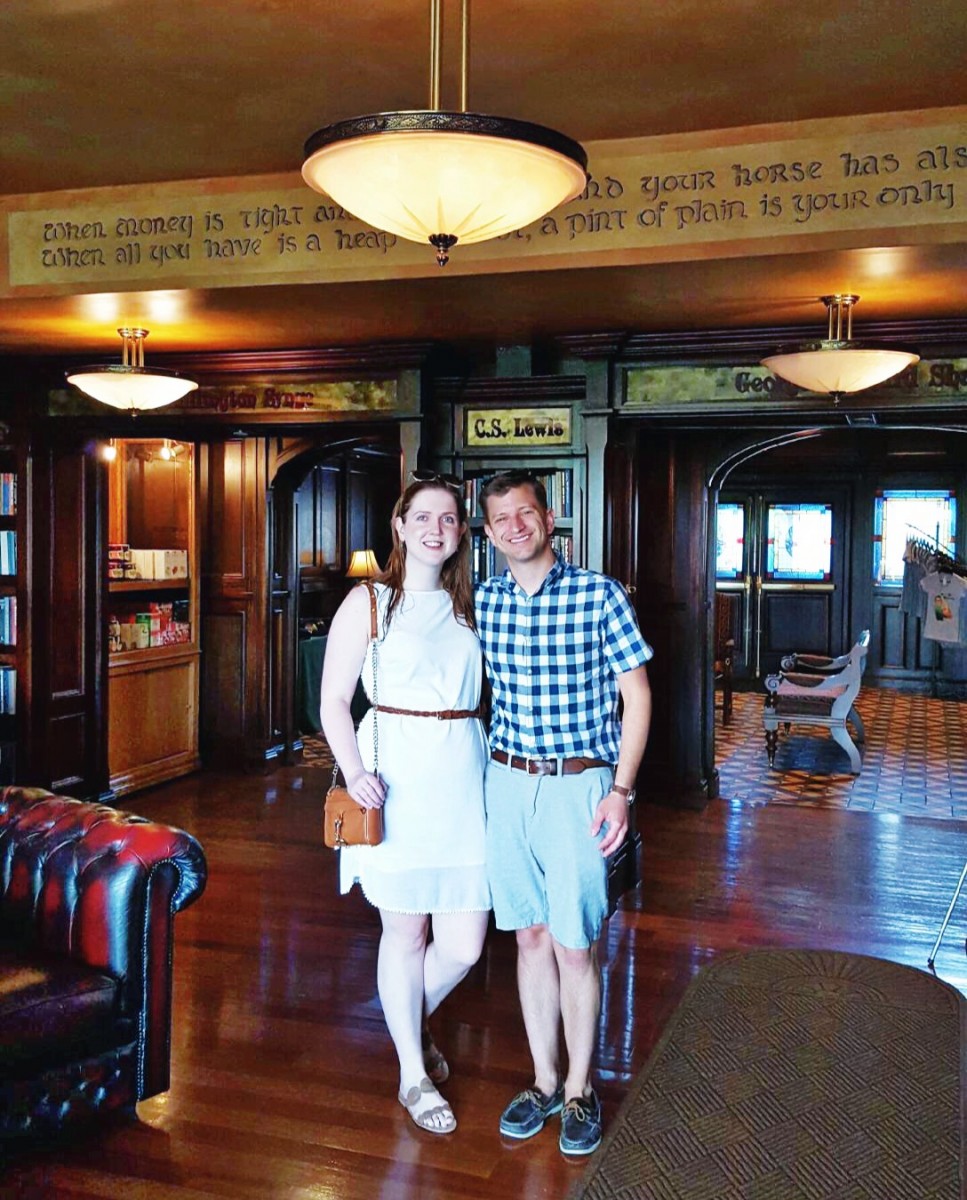 They had a gorgeous library filled with Irish authors.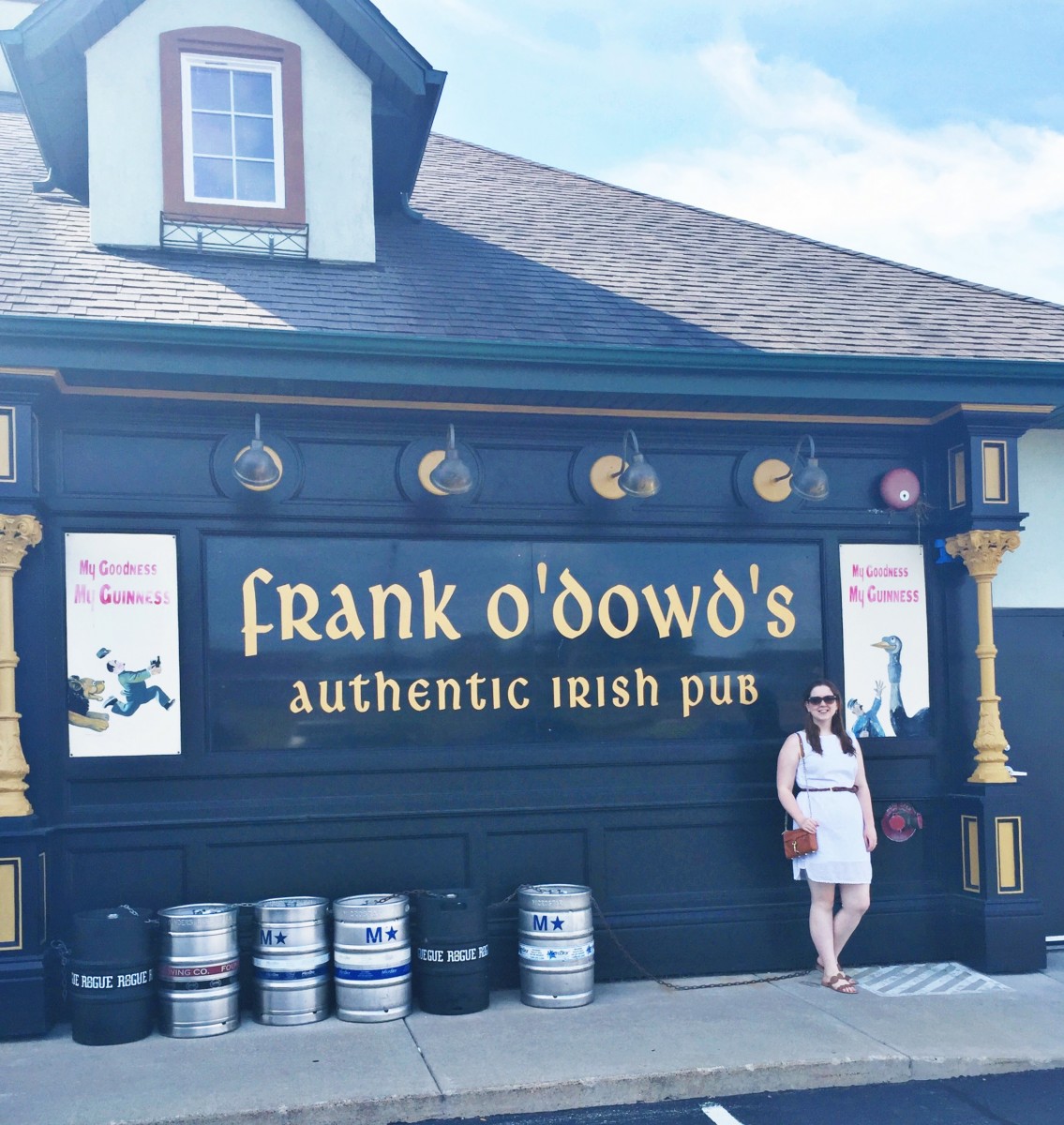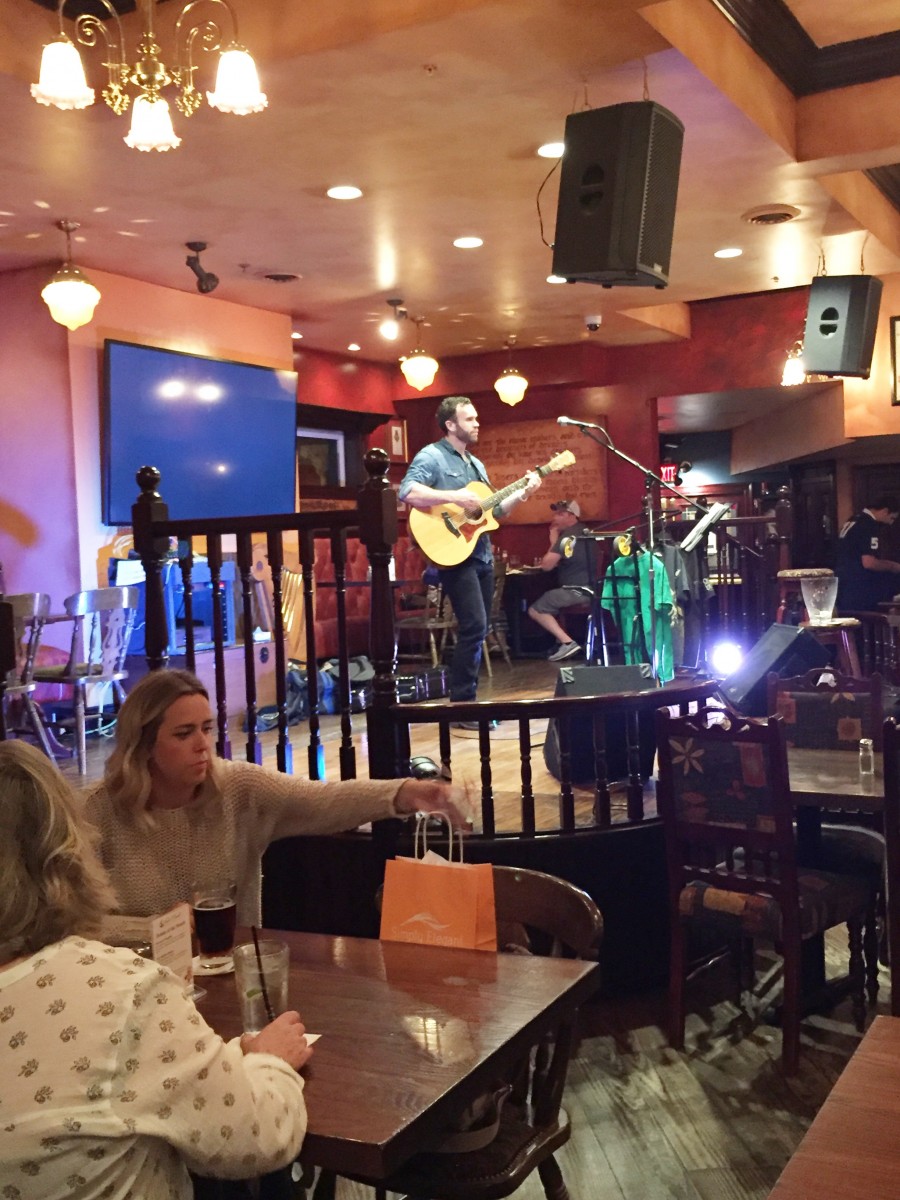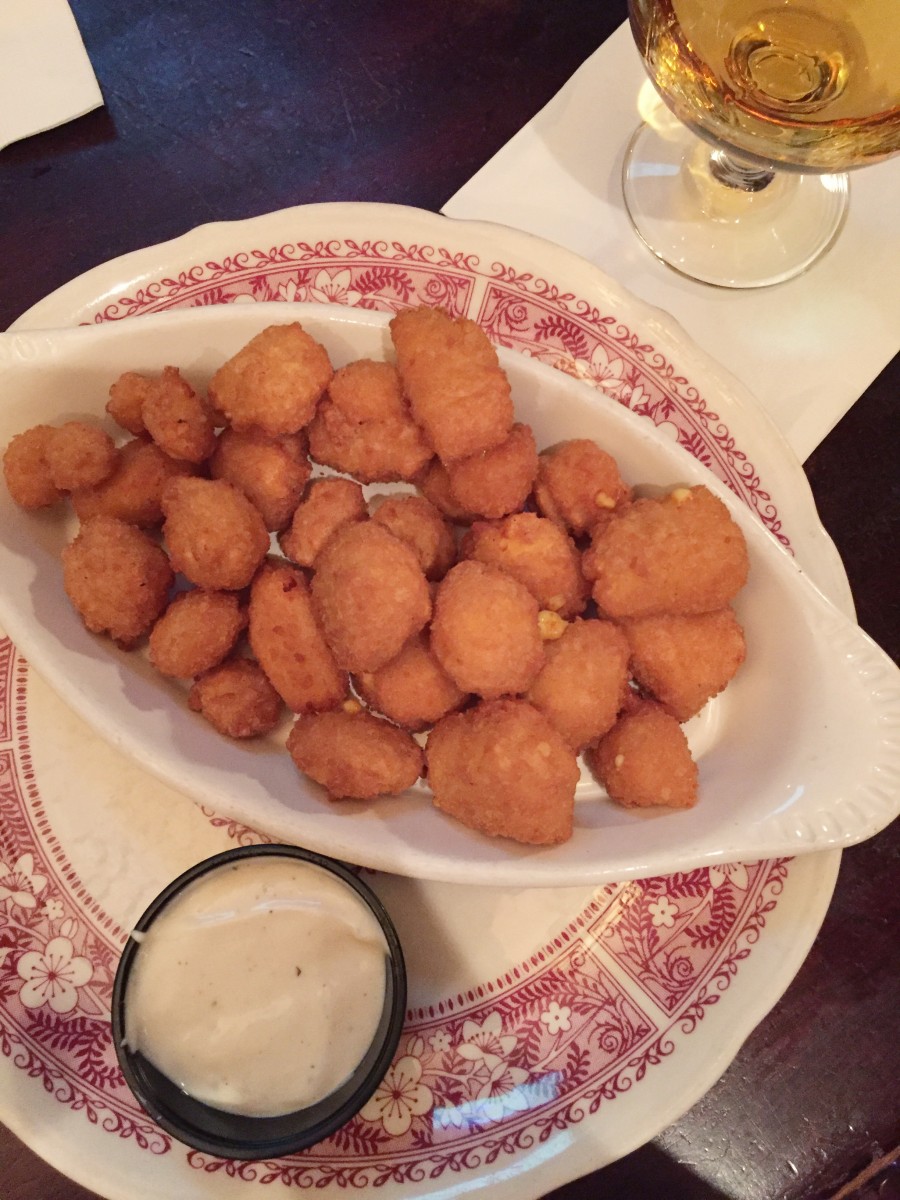 And a seriously awesome pub with live music each night and fresh cheese curds. One of the perks of being so close to Wisconsin. 😀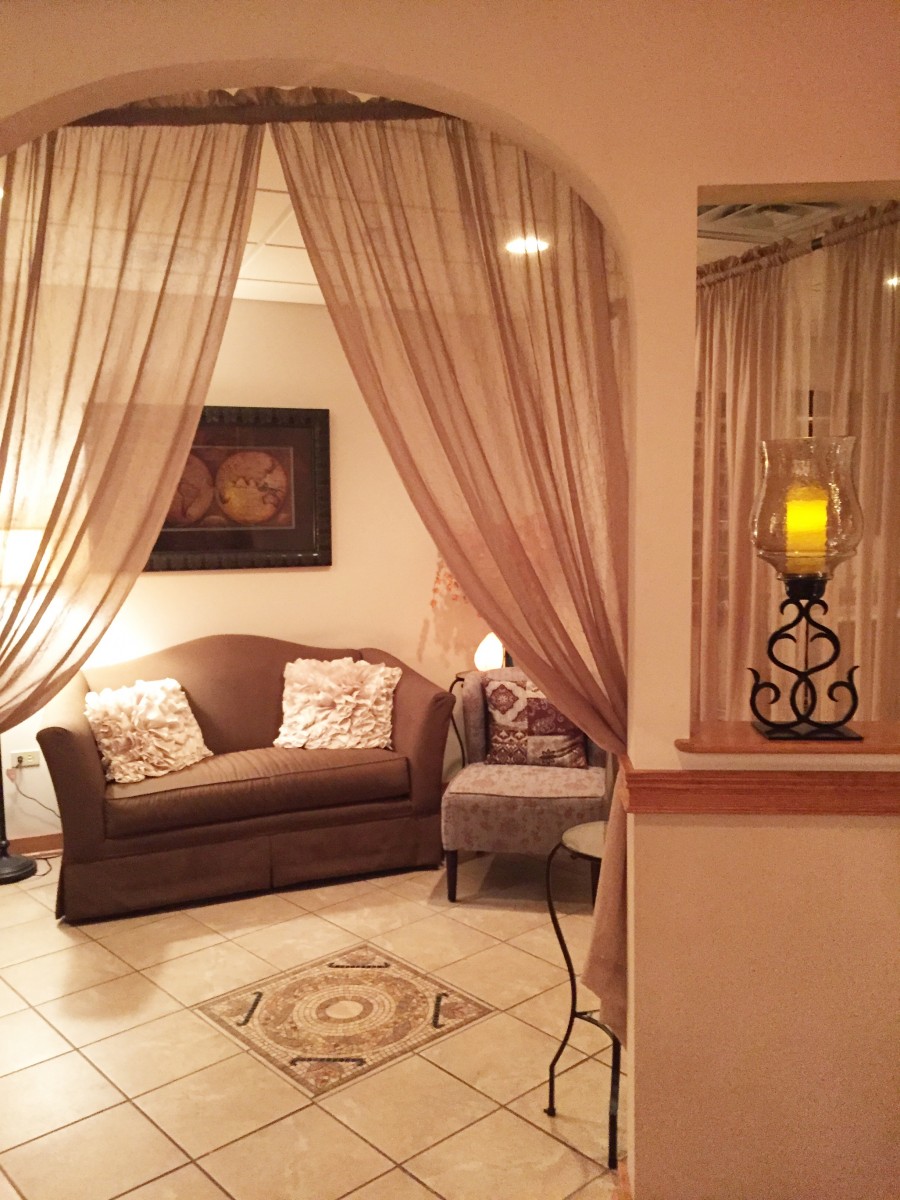 Josh treated me to a couples massage at their spa and it was beyond heavenly. I didn't realize how much tension I was holding in my upper back until I wasn't anymore.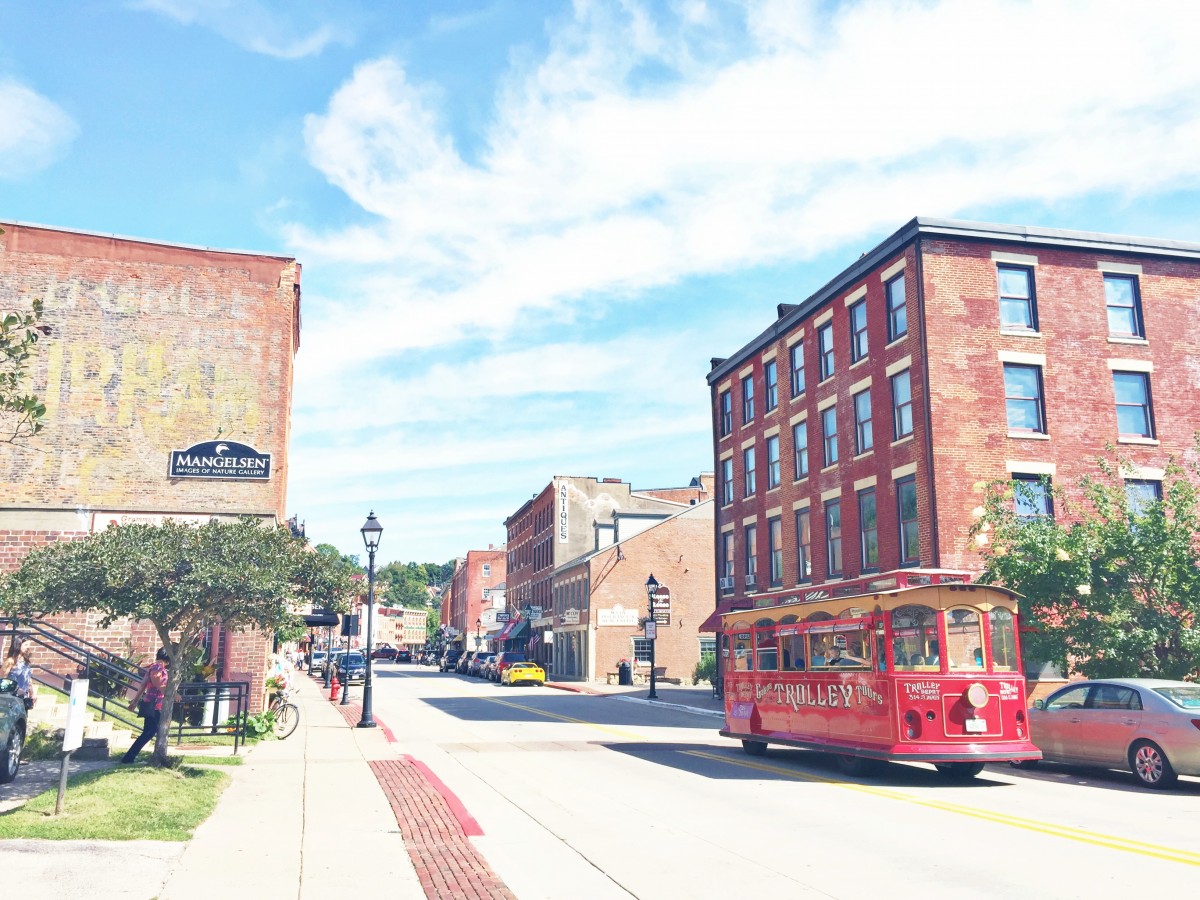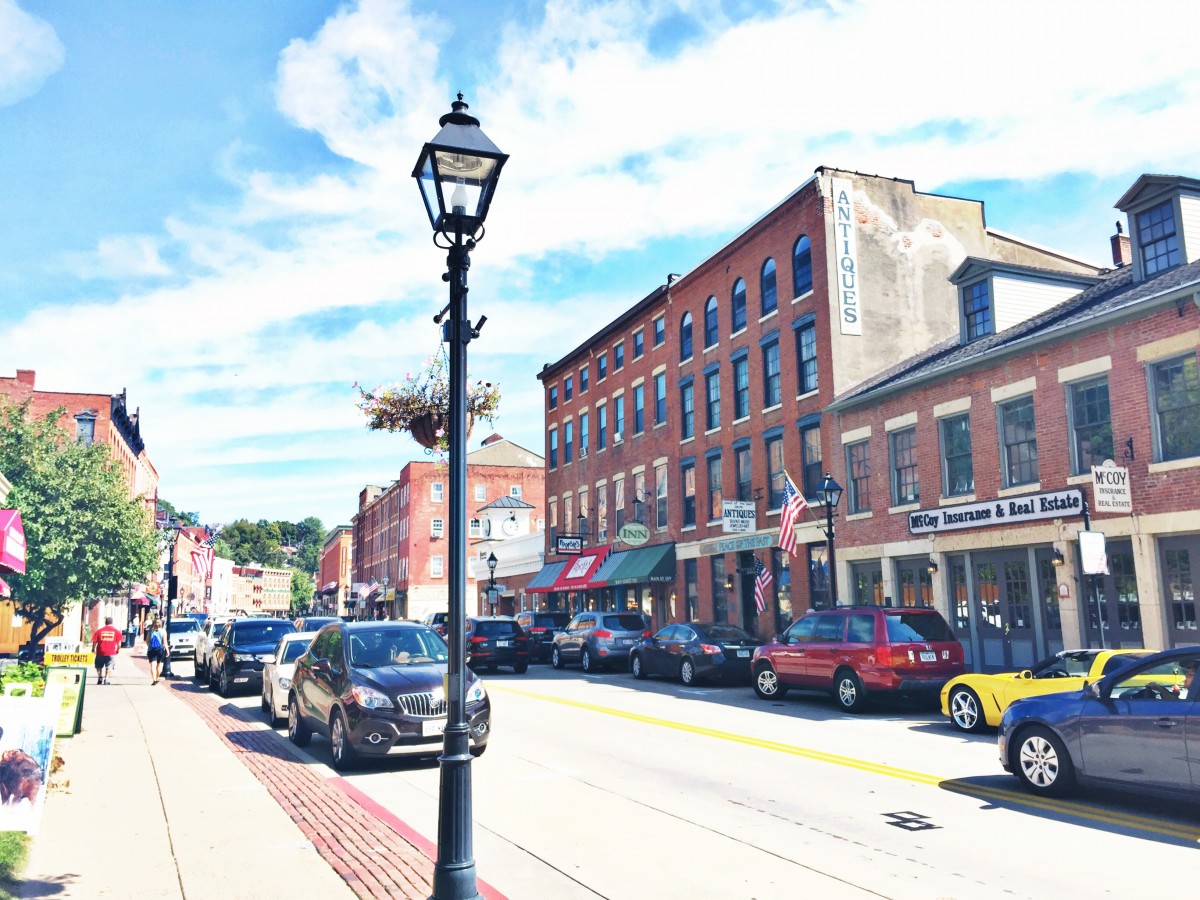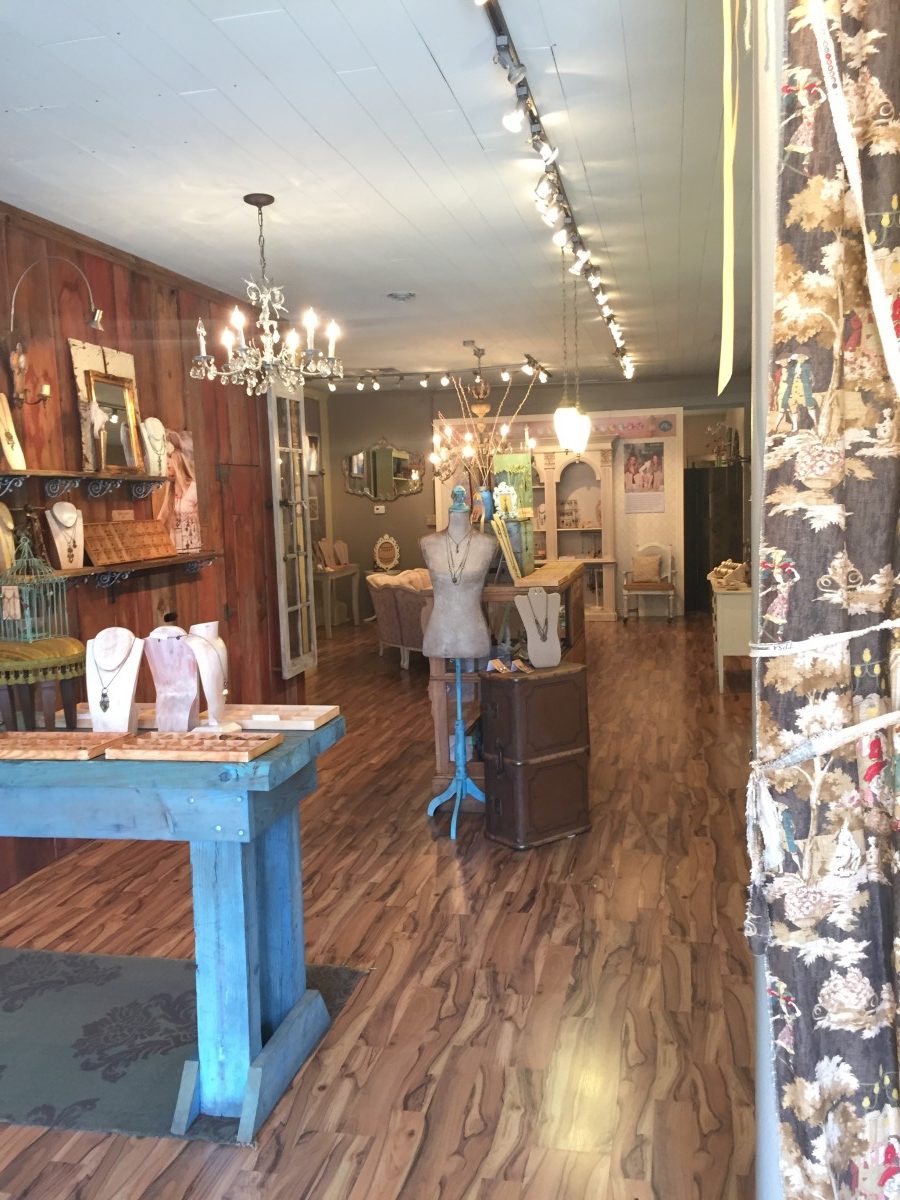 Downtown Galena is absolutely gorgeous. It's located on the river and has what feels like a mile of storefronts. We had so much fun popping into all the stores and picking up some cute things to remember our trip by.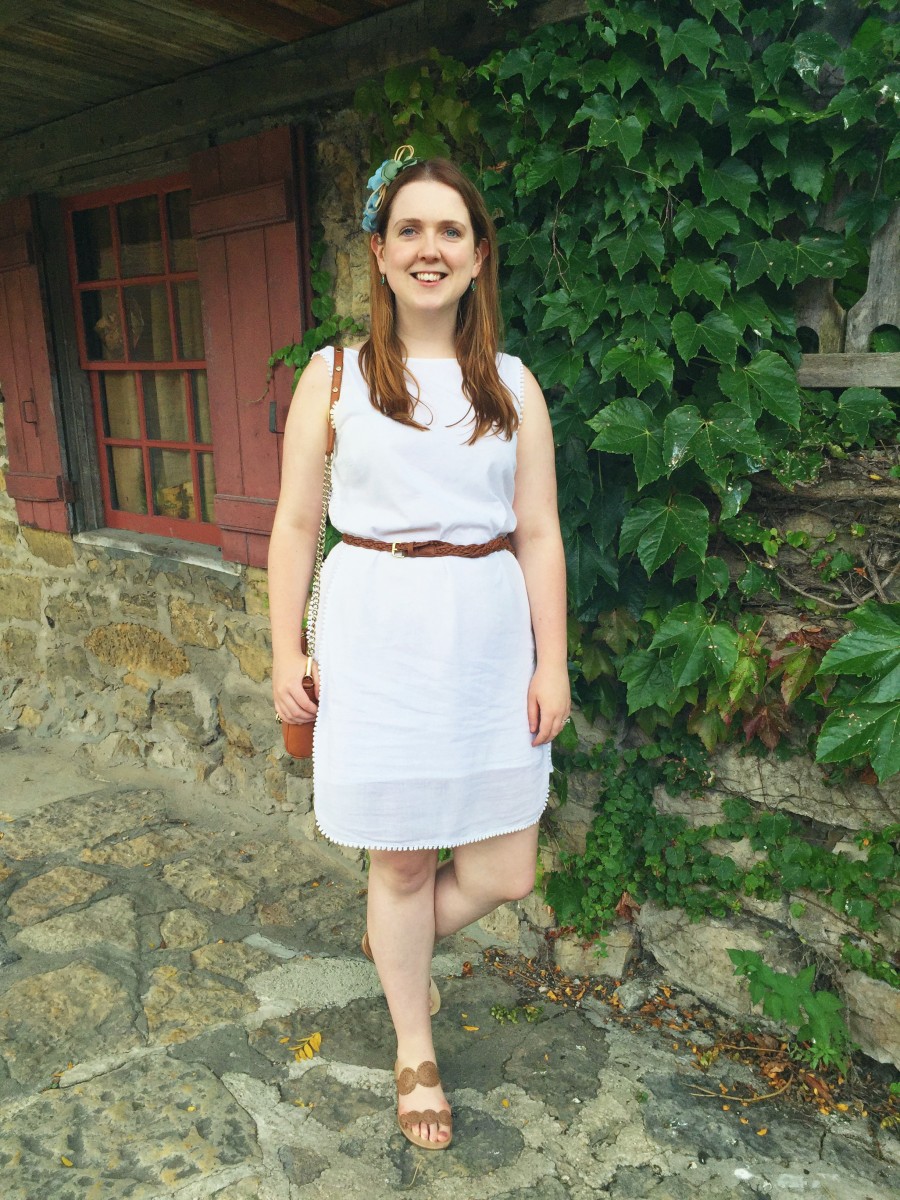 I love how old the city and its buildings are. Where I grew up in Pennsylvania was like this and it reminded me a lot of home.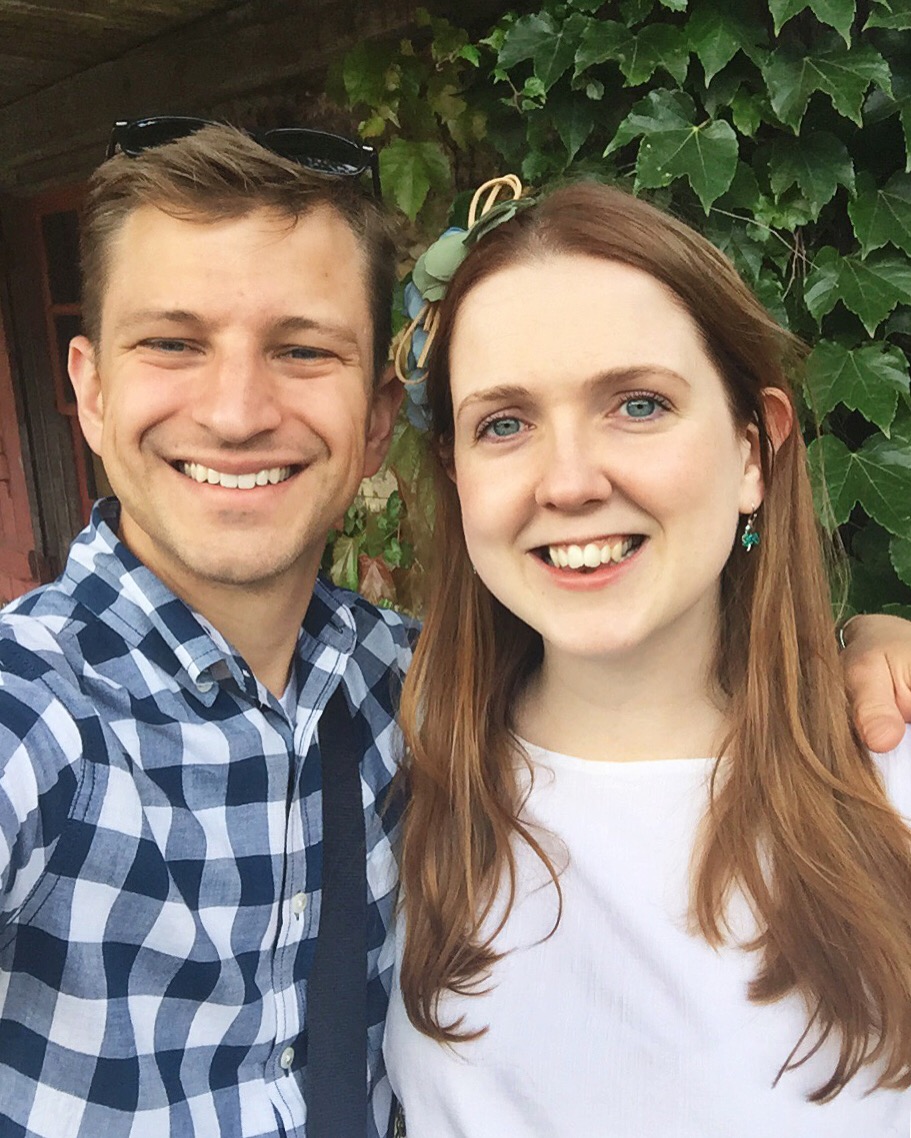 I love this photo of us. I can't believe we've been married three years!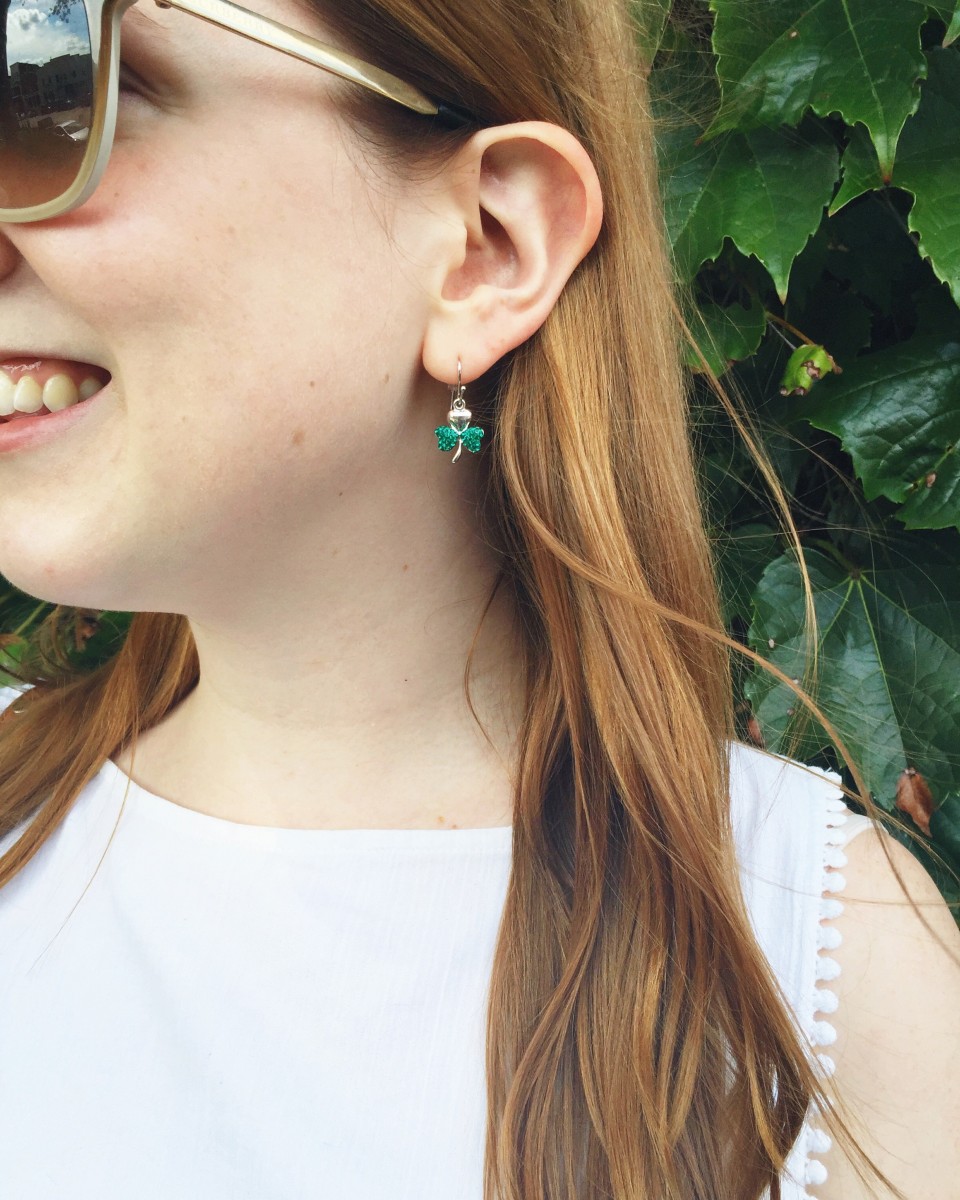 Also, how cute are these Shanore earrings? It felt like the perfect time to wear my shamrock earrings and show my Irish pride. 😀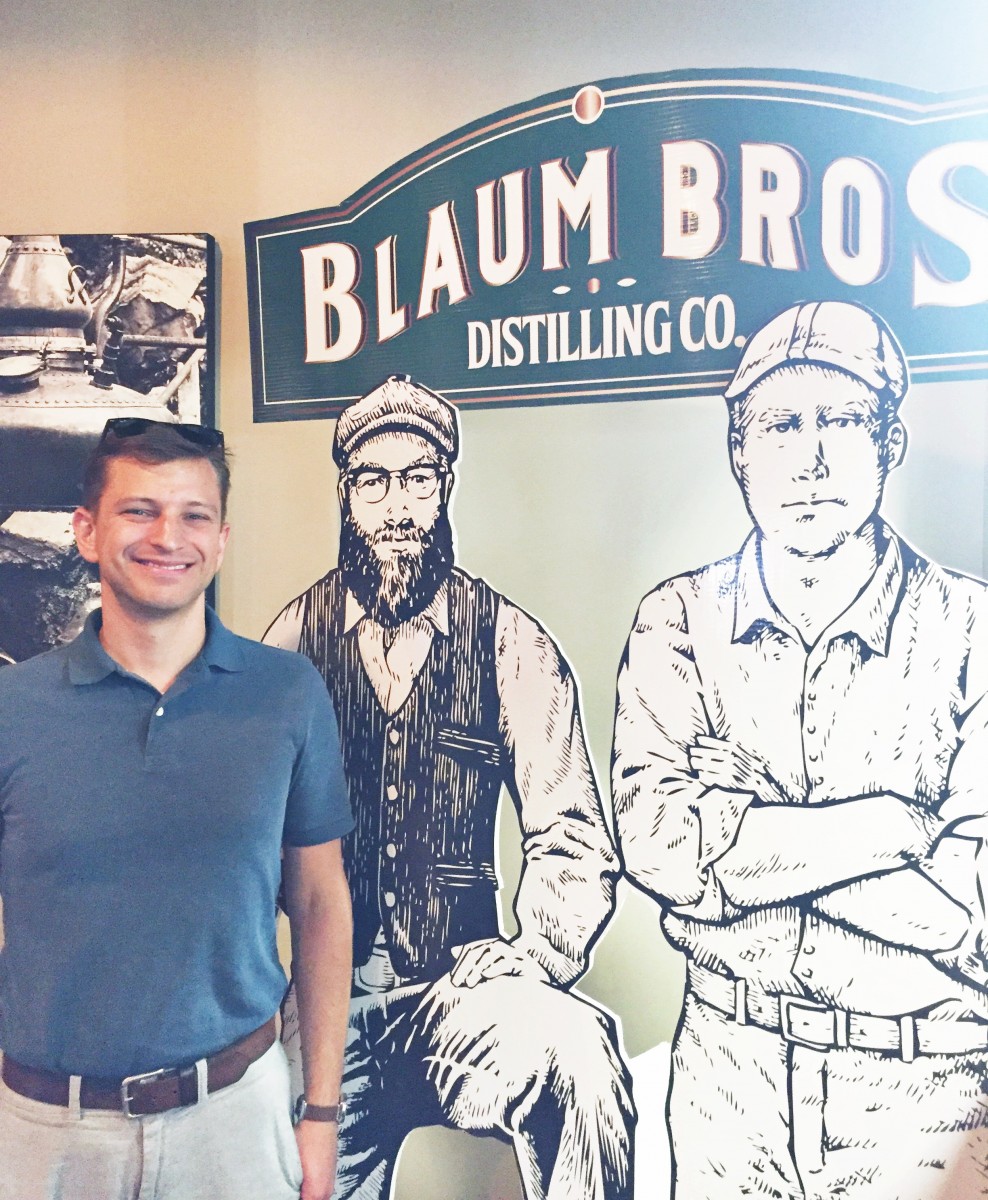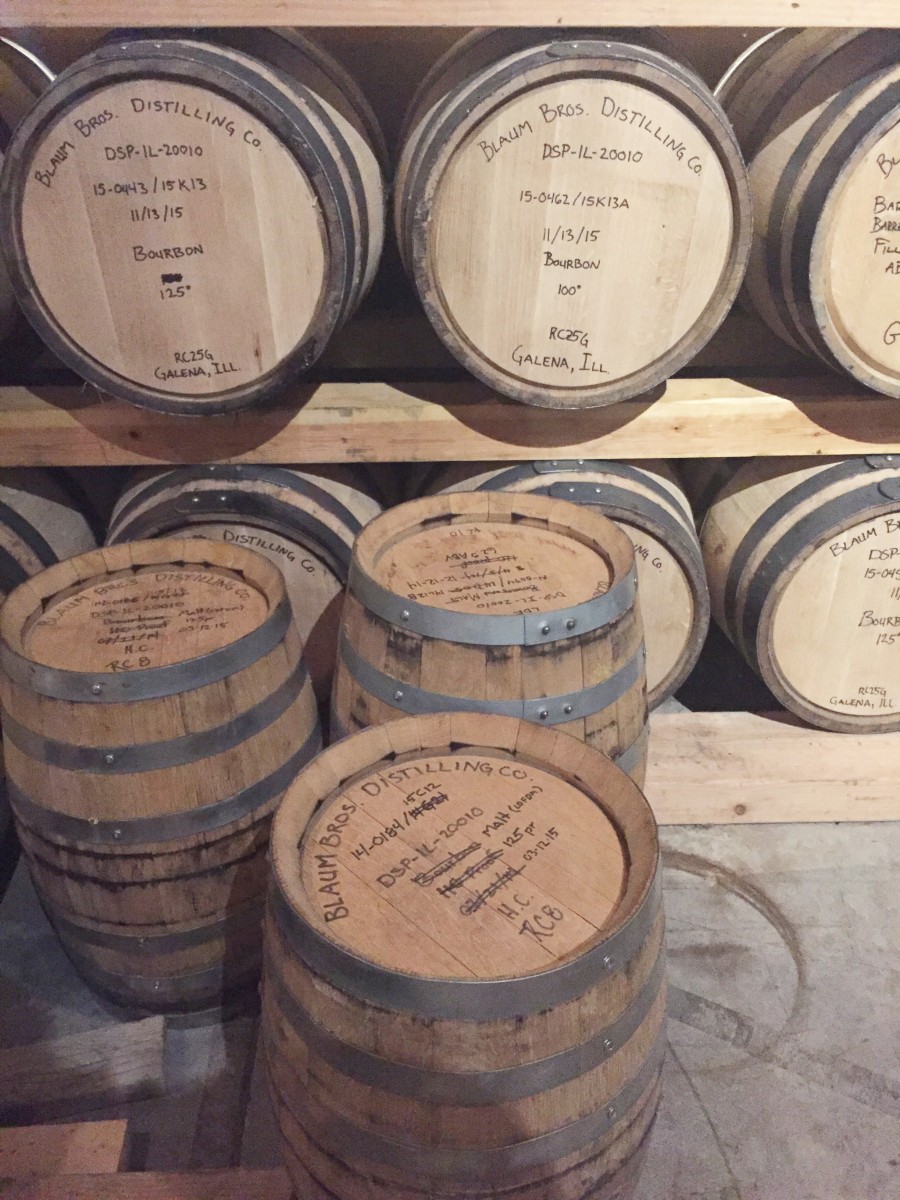 One of Galena's must-dos is to tour Blaum Bros Distilling Co. As someone who has been dragged on a lot of booze tours with Josh, this is one of the first I really enjoyed. The tour guide was funny, knowledgeable, and kept the tour moving. Josh loved the tour too and is now a big fan of their spirits.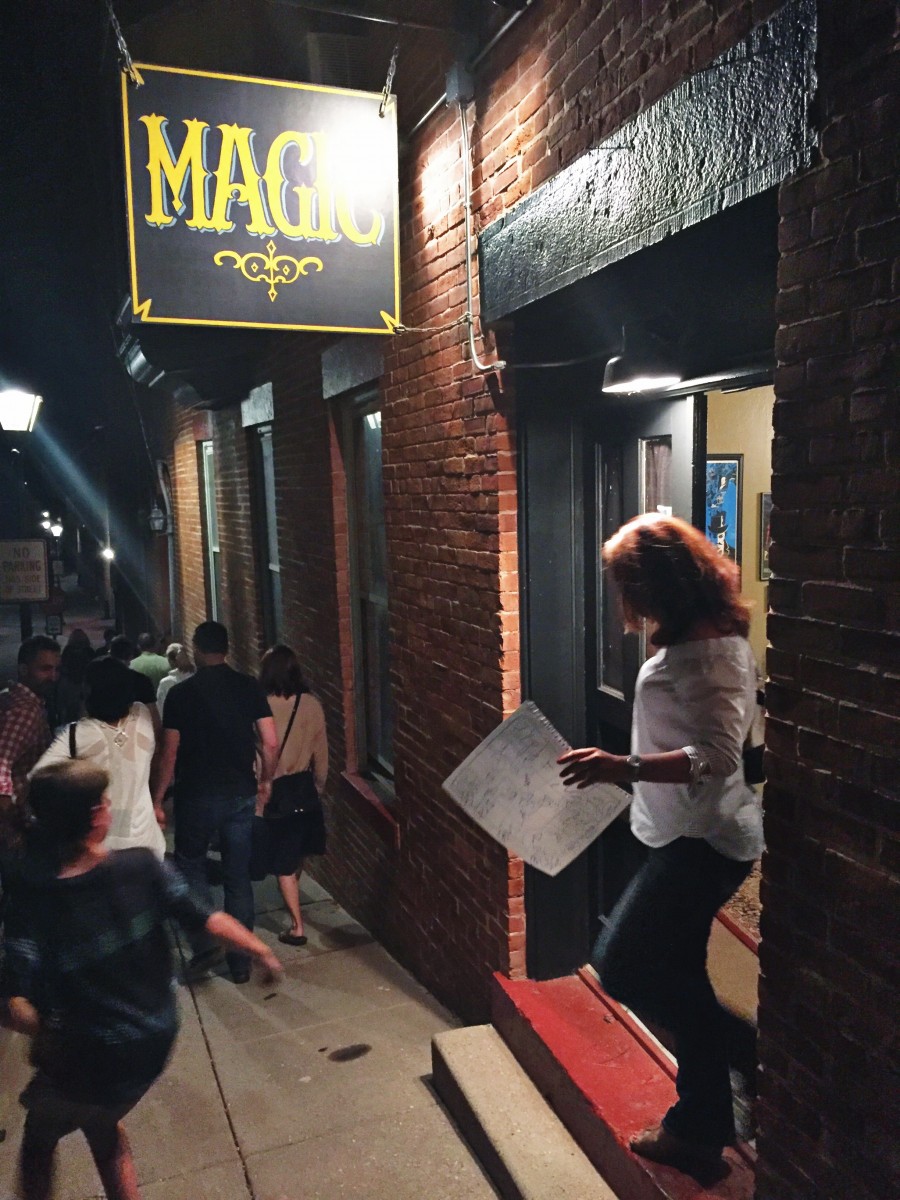 We also went to see a magic show by P.T. Murphy. This was another Josh pick that I was a little skeptical of, but oh my gosh you guys this show was amazing! I loved the intimate setting and getting to see the magic up close and personal. P.T. Murphy is an amazing showman and his tricks seriously blew me away.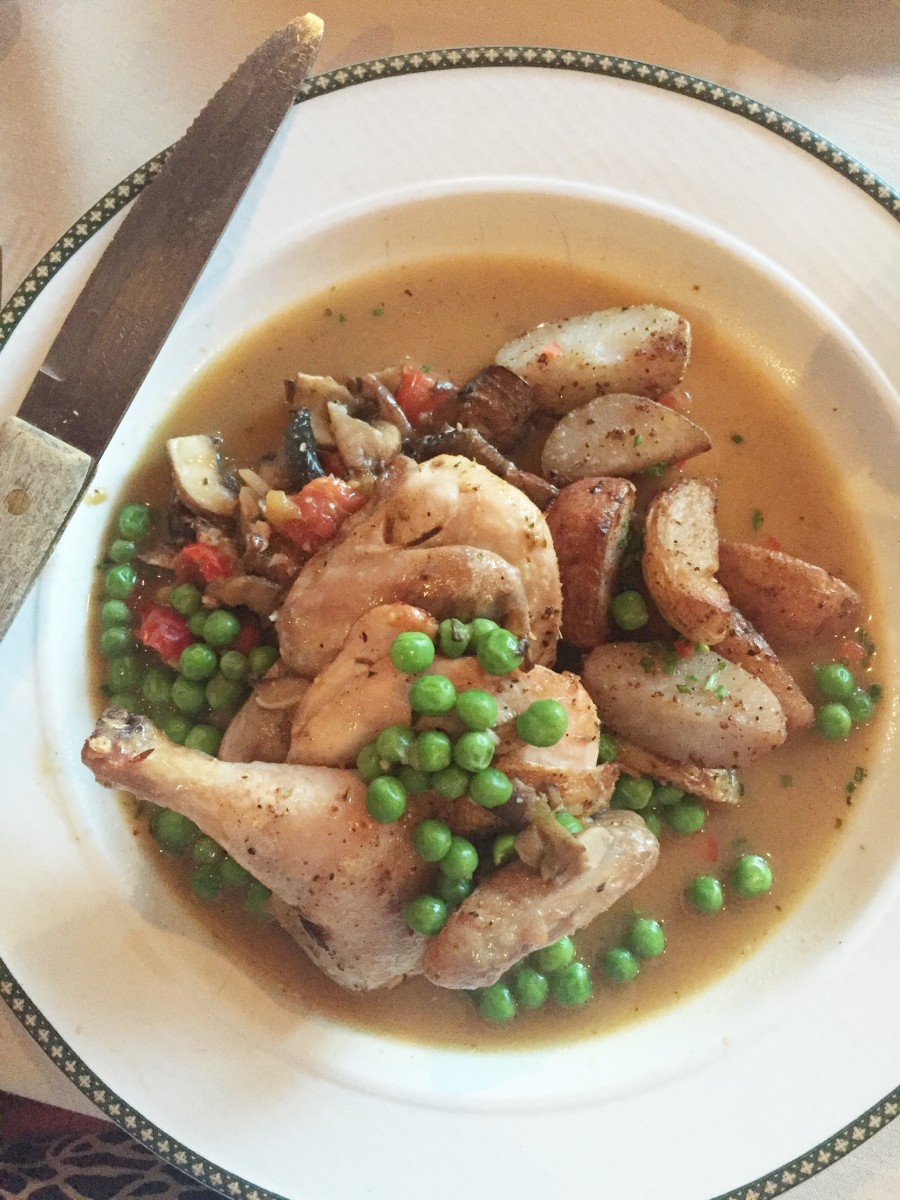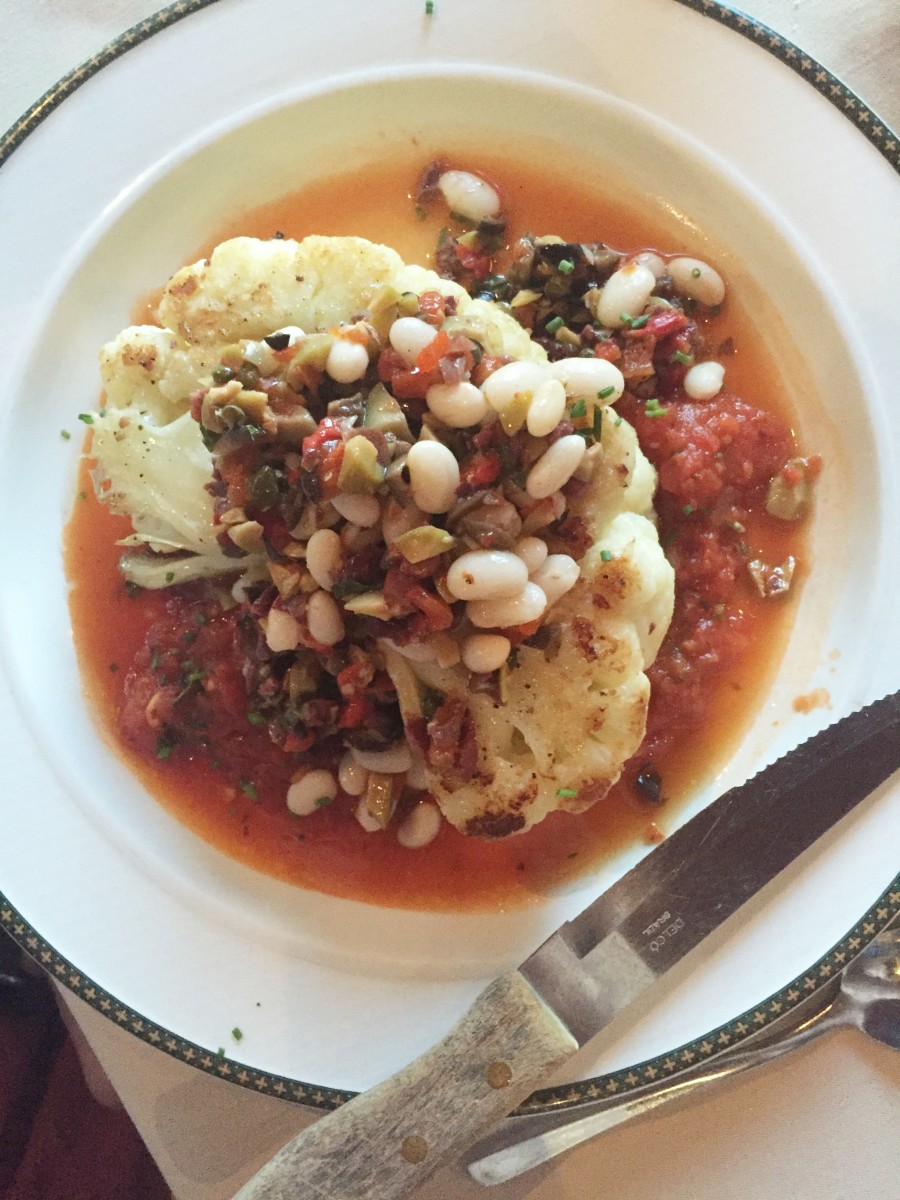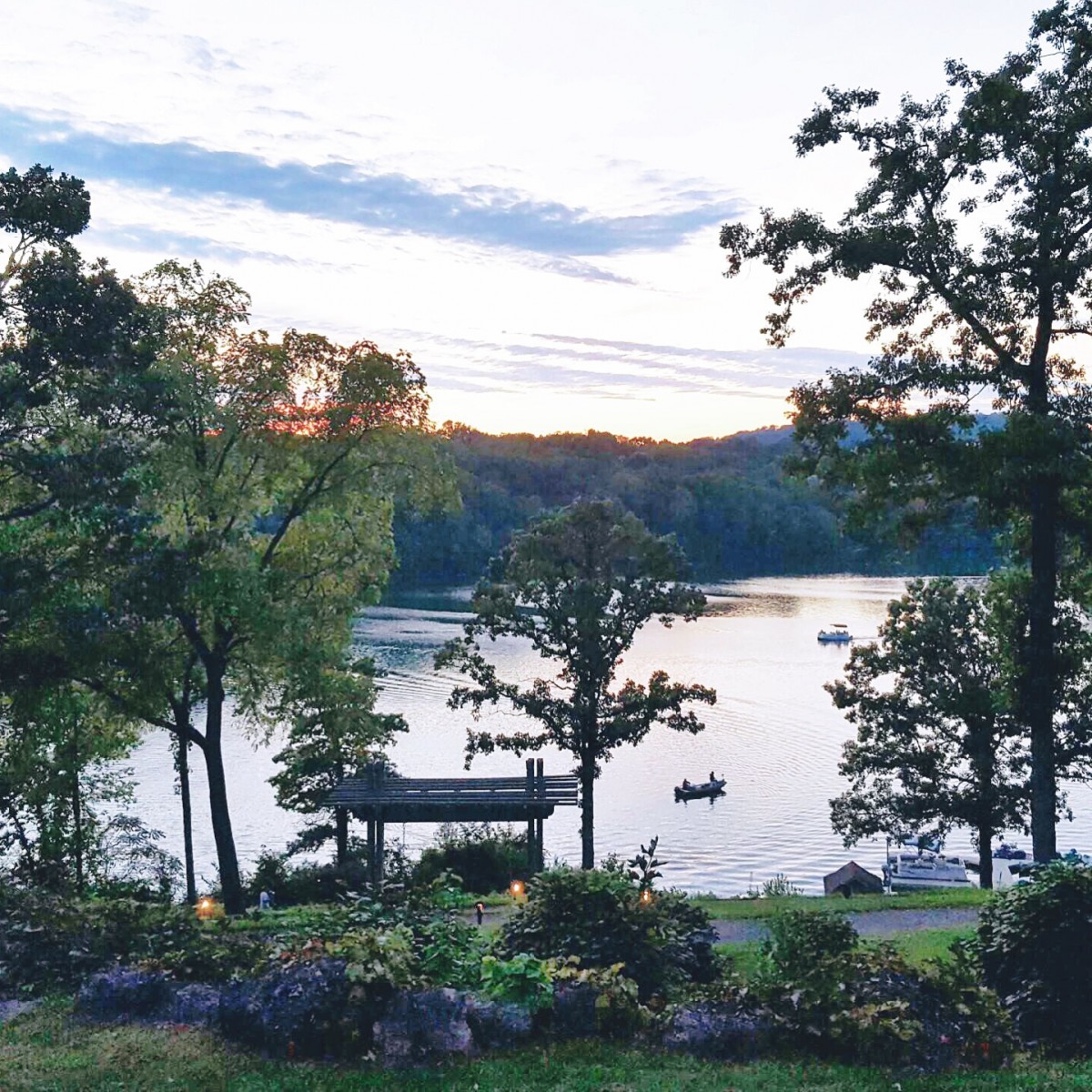 We capped off our trip with dinner and this gorgeous view at Eagle Ridge Resort. The food was great and the view made me feel like I had stepped into the most picturesque summer camp. It was the perfect way to toast a wonderful summer and get excited for a great fall.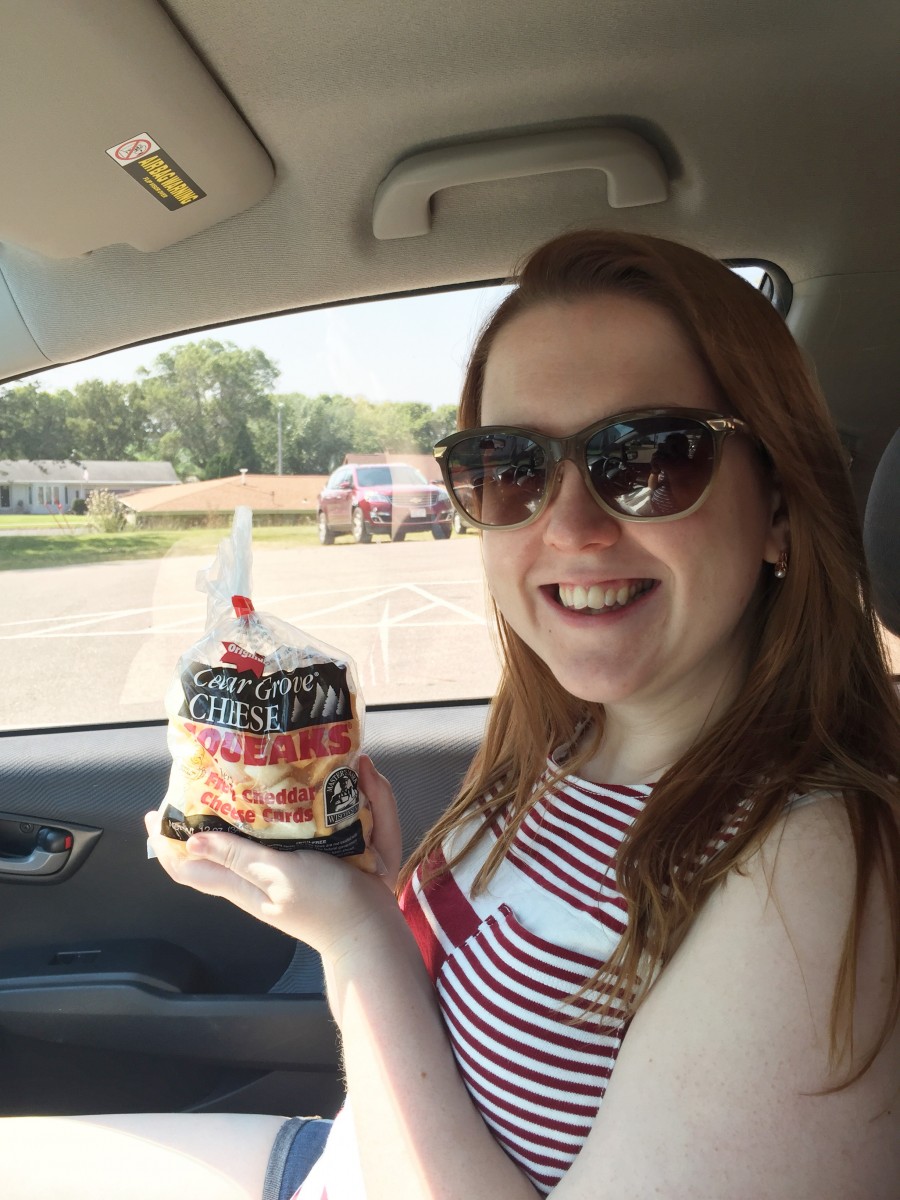 Monday we started the drive back to Omaha. We took a detour to Wisconsin to pick up some squeaky cheese curds. They were so good! Between Illinois, Wisconsin, Iowa, and Nebraska, we were in four states on Labor Day. It was a great Midwest road trip home!
Questions of the Day: Have you ever been to Galena? Are you a fan of road trips? What about Galena looks like the most fun to you?