Josh and I have had to get a little creative with dates recently. We normally love to be out and about and doing all the things. But for the last nine months we've been laying low and staying home. While we're now home all the time, I thought it would be fun to plan to do things together. Enter: a pizza and movie date night!
We supported local by ordering pizza and dessert from Casey's. If you are not from the Midwest you may not have heard of Casey's. It is a beloved gas station that is famous for its pizza. With the 24 Days of Casey's, daily deals are available within the Casey's Rewards app and everyone has a chance to win $500 in holiday cash by signing up.
Josh and I had actually never tried the pizza before (we're transplants!) so this felt like the perfect time to change that. It was exciting to have something new to try and look forward to during quarantine!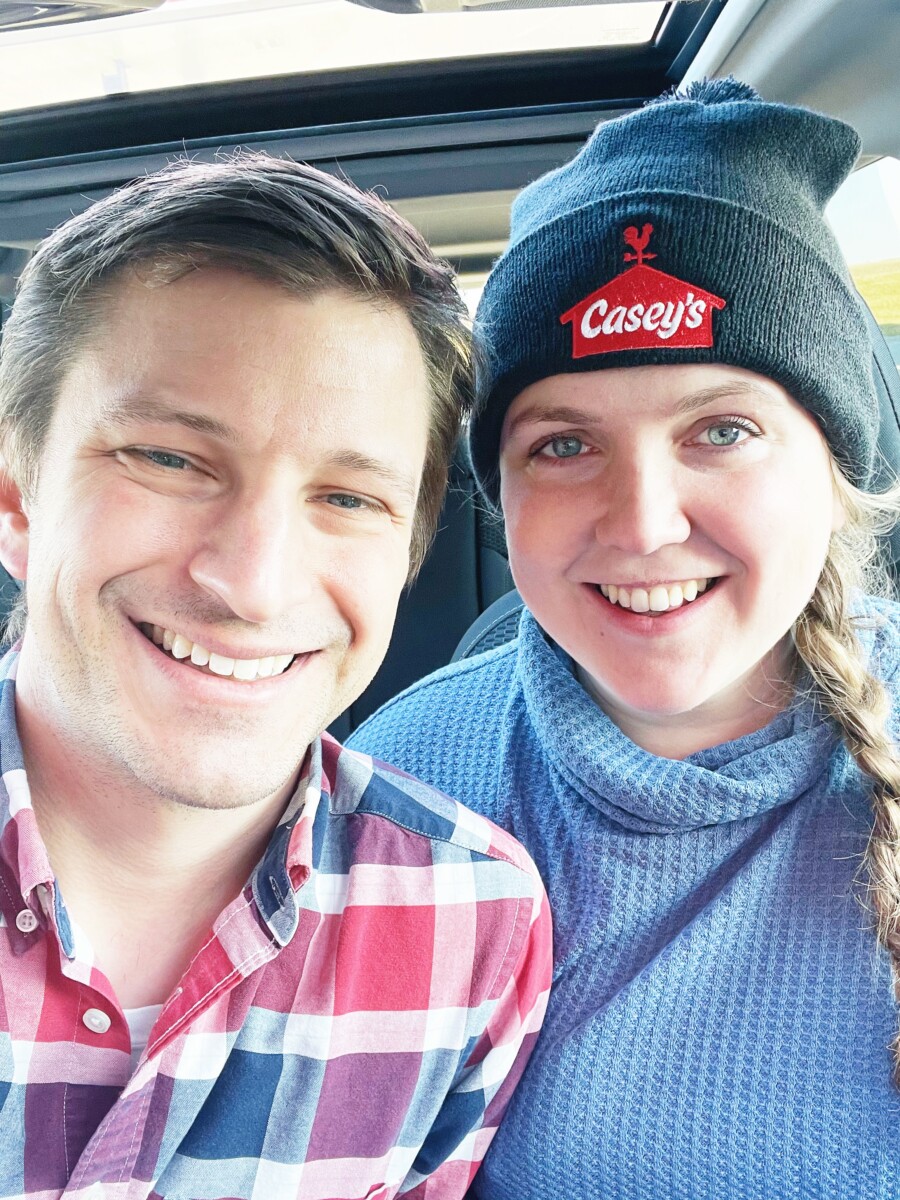 We ordered our meals on the app (so easy!), got a little dressed up, and drove to pick up our food. Casey's delivers if you need them too, but it was honestly nice to go for a drive and listen to Christmas music.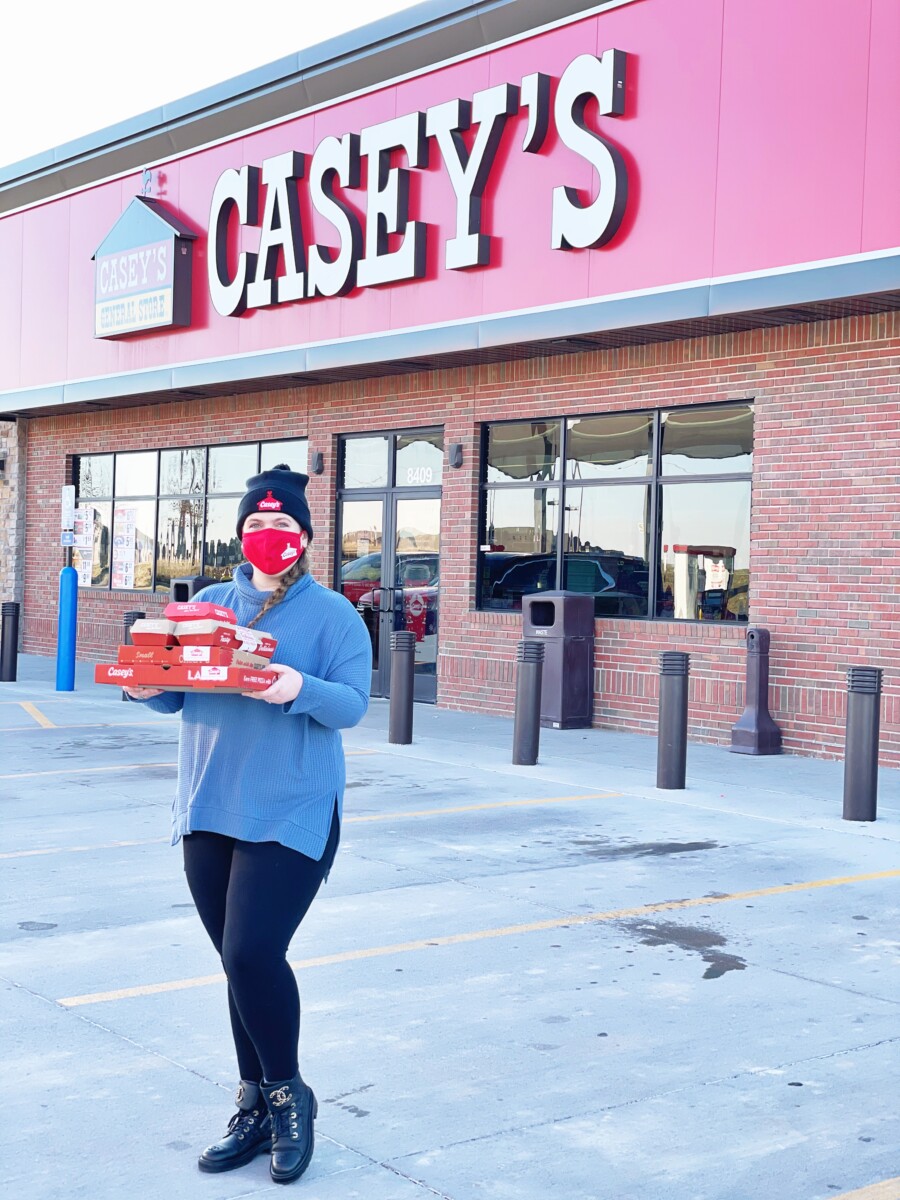 You can pick-up food from Casey's curbside or in the store. Just be sure to wear a mask if you do!
Josh and I went to town with our order. We got pizza, Buffalo wings, and potato cheese bites. Let me tell you our mouths were watering on the drive back home!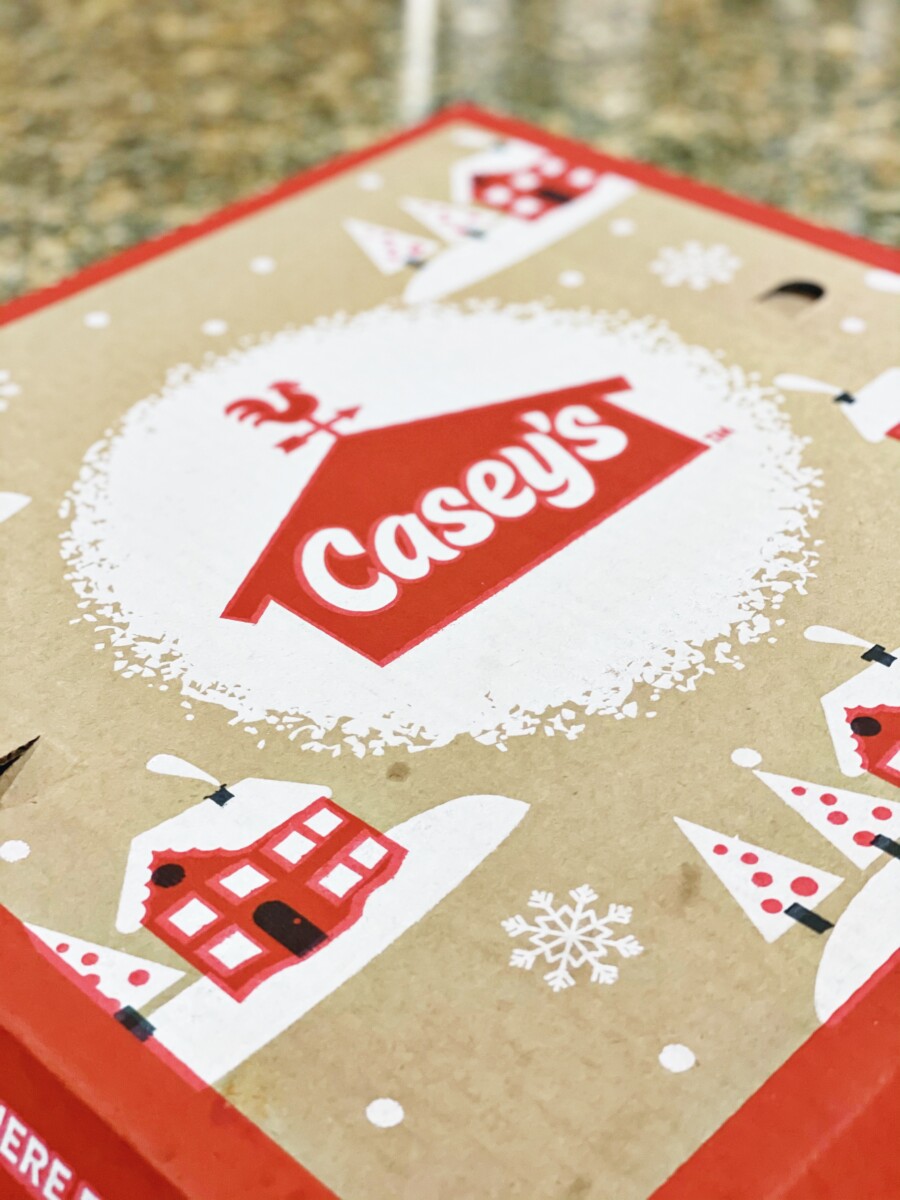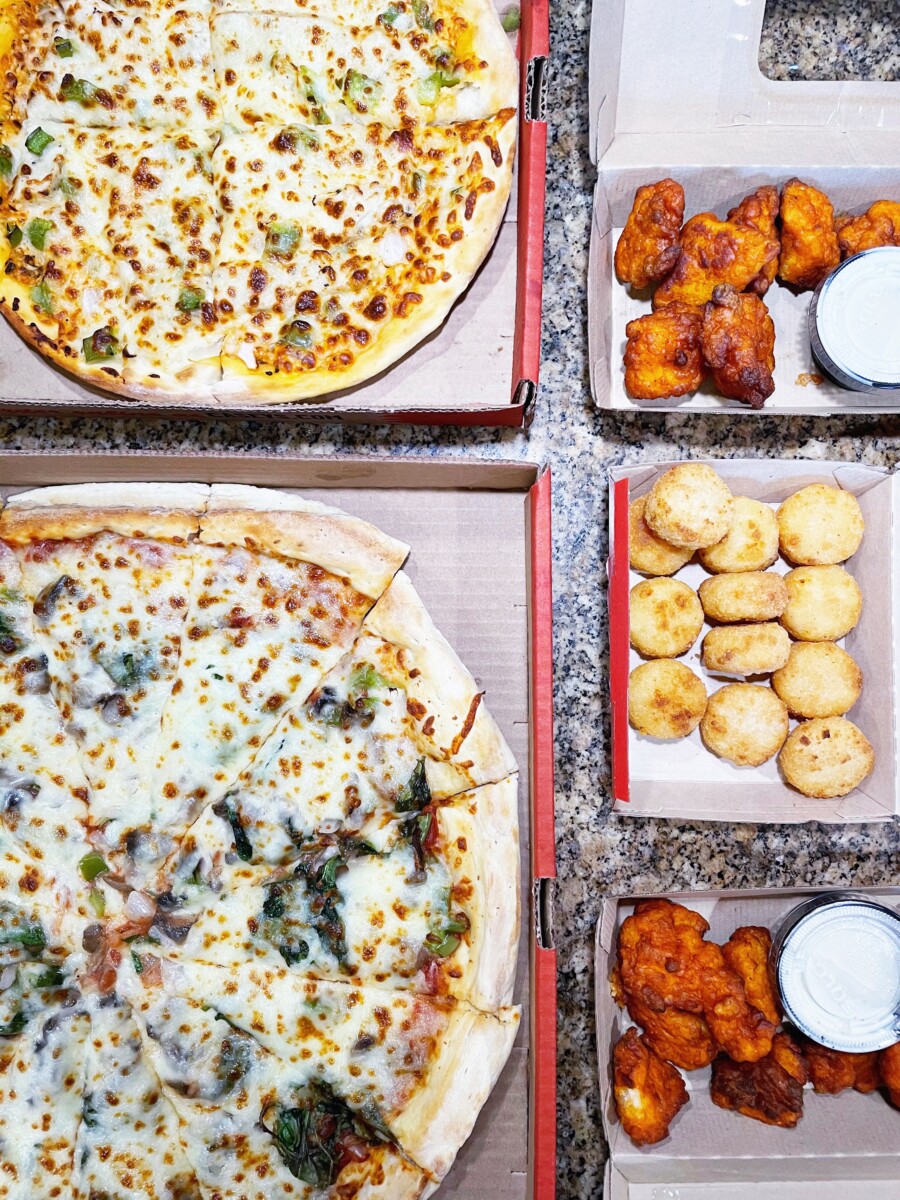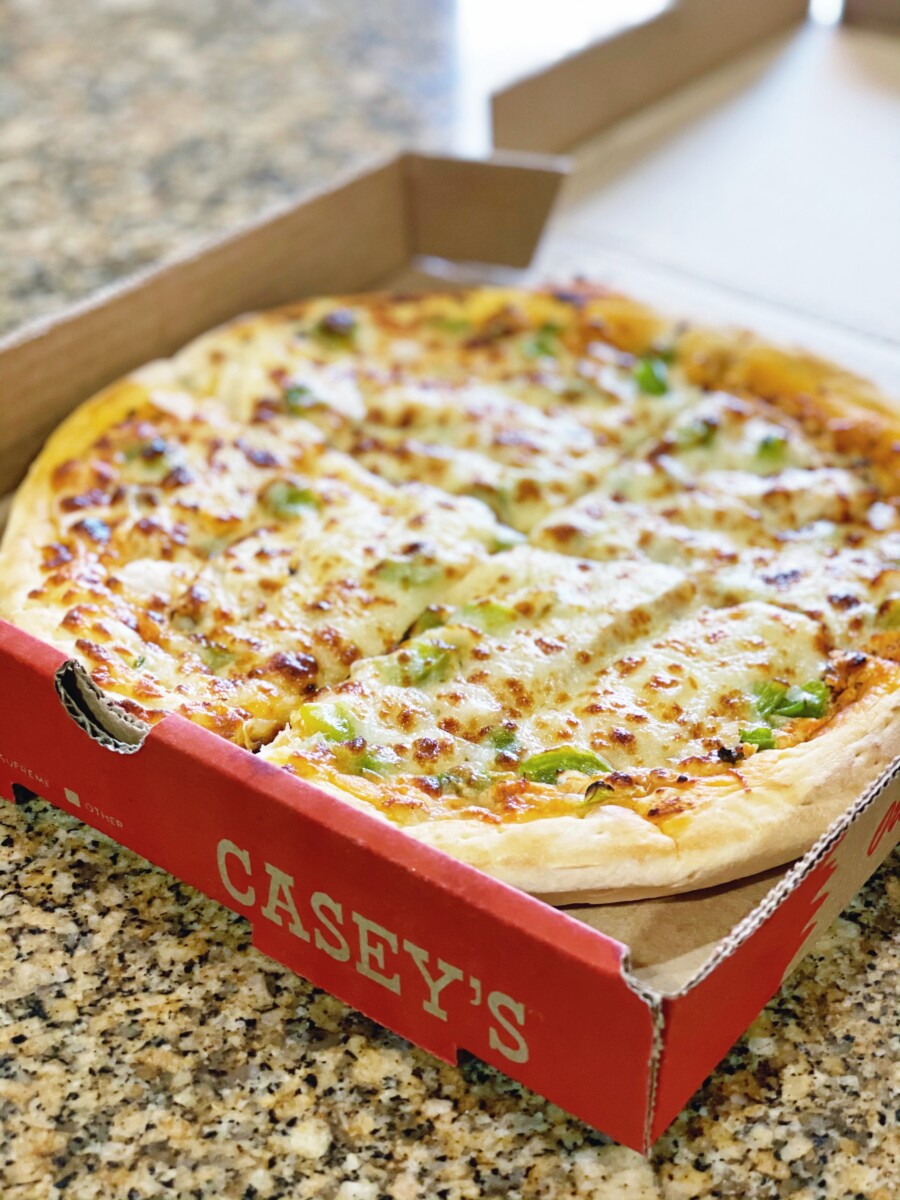 Spoiler alert: we loved everything! Casey's did not disappoint. I especially loved the chicken quesadilla pizza and went to town on the wings. Josh was a fan of the veggie pizza and potato cheese bites. He didn't want to share!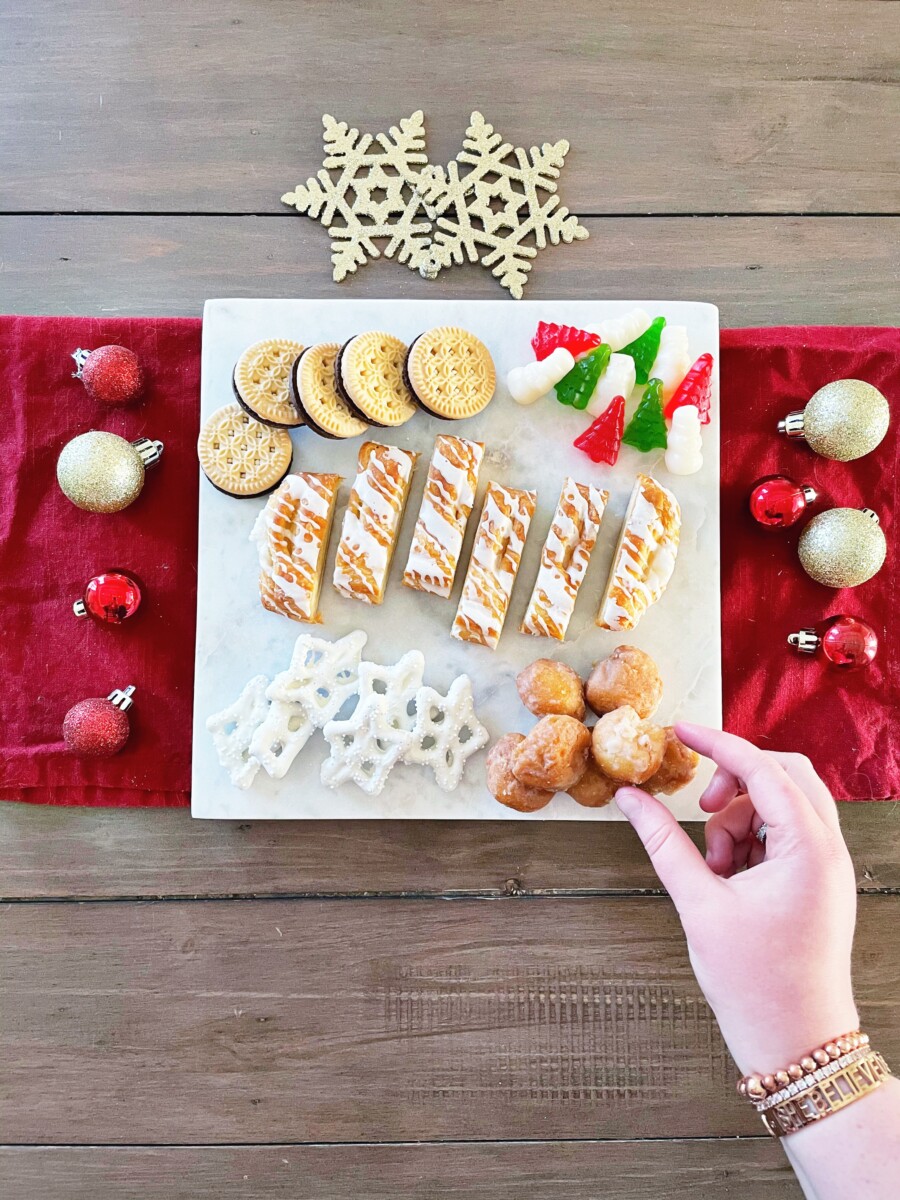 What was also so fun was the dessert board we made to munch on while we watched Hallmark movies. It made the night feel so festive and fun! I wasn't sure what to expect from the prepackaged treats, but they were honestly delicious. Casey's makes quality stuff and I know where I'm going to stock up on snacks for my next road-trip! (Oh, how I hope I can road-trip soon!!)
Our pizza and movie date night was so much fun and a much-needed reminder that experiences are what you make them. Choosing to find the magic and wonderment in an otherwise routine night in quarantine helped make it so special. Now every time I pass a Casey's it brings a little smile to my face because of our experience.
Questions of the Day: How are you making special moments during Quarantine? Have you tried Casey's? What's your favorite pizza topping?
Thank you to Casey's for sponsoring this post and giving us the gift of such a special date night!