Halloween is just around the corner guys! I got back from Louisiana this weekend (post coming soon!) and Josh and I immediately got to work getting our apartment ready for fall. We picked out our Halloween costumes, got all the upcoming Halloween parties written down on our calendars, and I fell down the rabbit hole of looking at cat Halloween costumes.
You guys… the first year we got Punkin we tried to put a hat on him for Halloween. He absolutely hated it. It broke my heart and we haven't tried again. Now that he's three years older and not new in a foreign house I'm hoping he'll tolerate it a little better. I mean the options for cat costume ideas are ridiculously cute!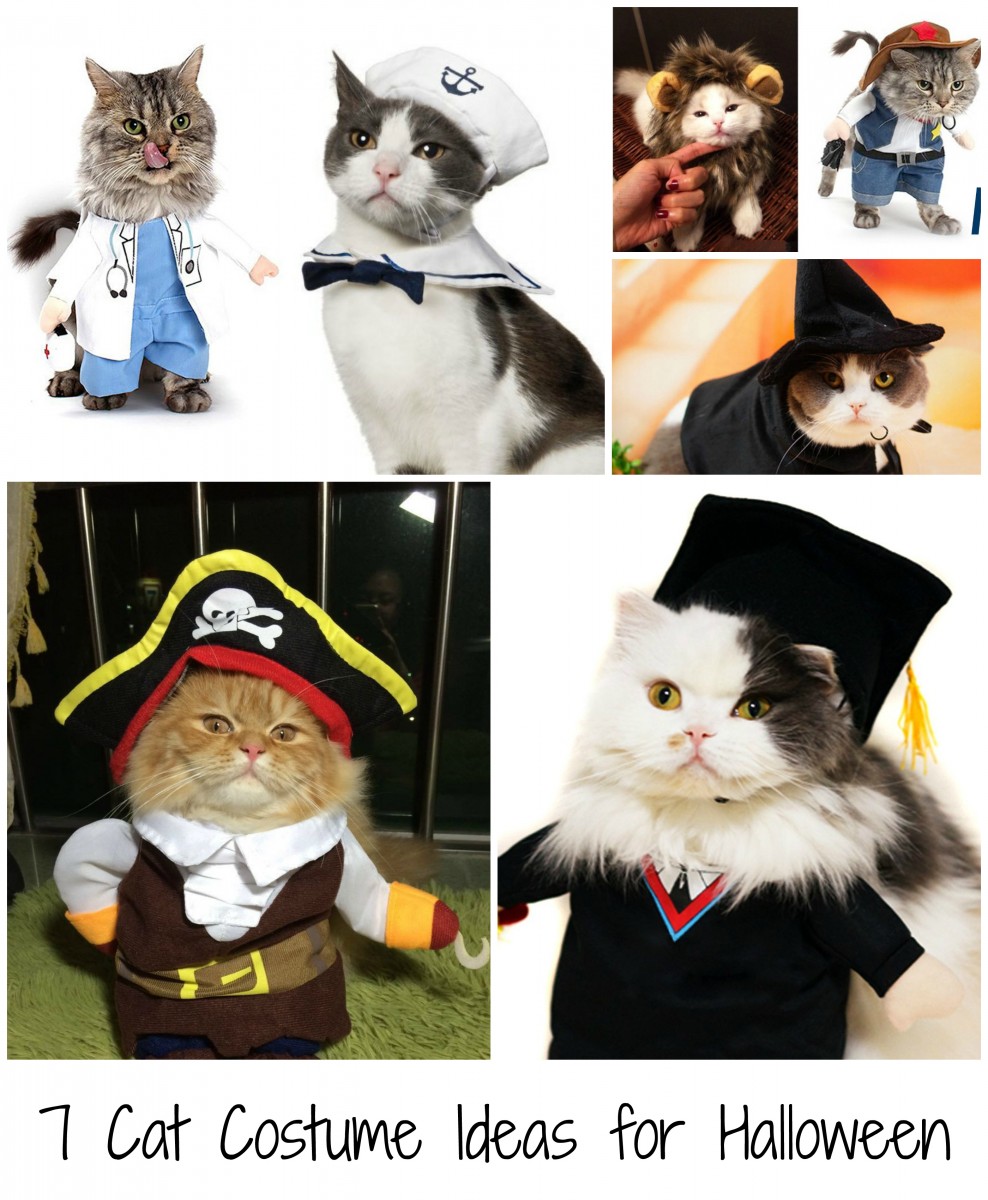 Doctor | Sailor | Lion | Sheriff | Witch | Pirate | Graduate
Questions of the Day: Does your cat like being put in a costume? Would you try again if your cat hated it the first time? Which of these cat costumes is your favorite?