I love trying out new products and sharing my thoughts and feedback with others. It's always fun to discover new things! When I was approached about recieving a box of surprise kitchen goodies to try and talk about with you guys, I was all in! I had no idea what I would get but promised to try them all out and give my honest thoughts and opinions. I hope you enjoy this grab bag of kitchen goodies. I know I did!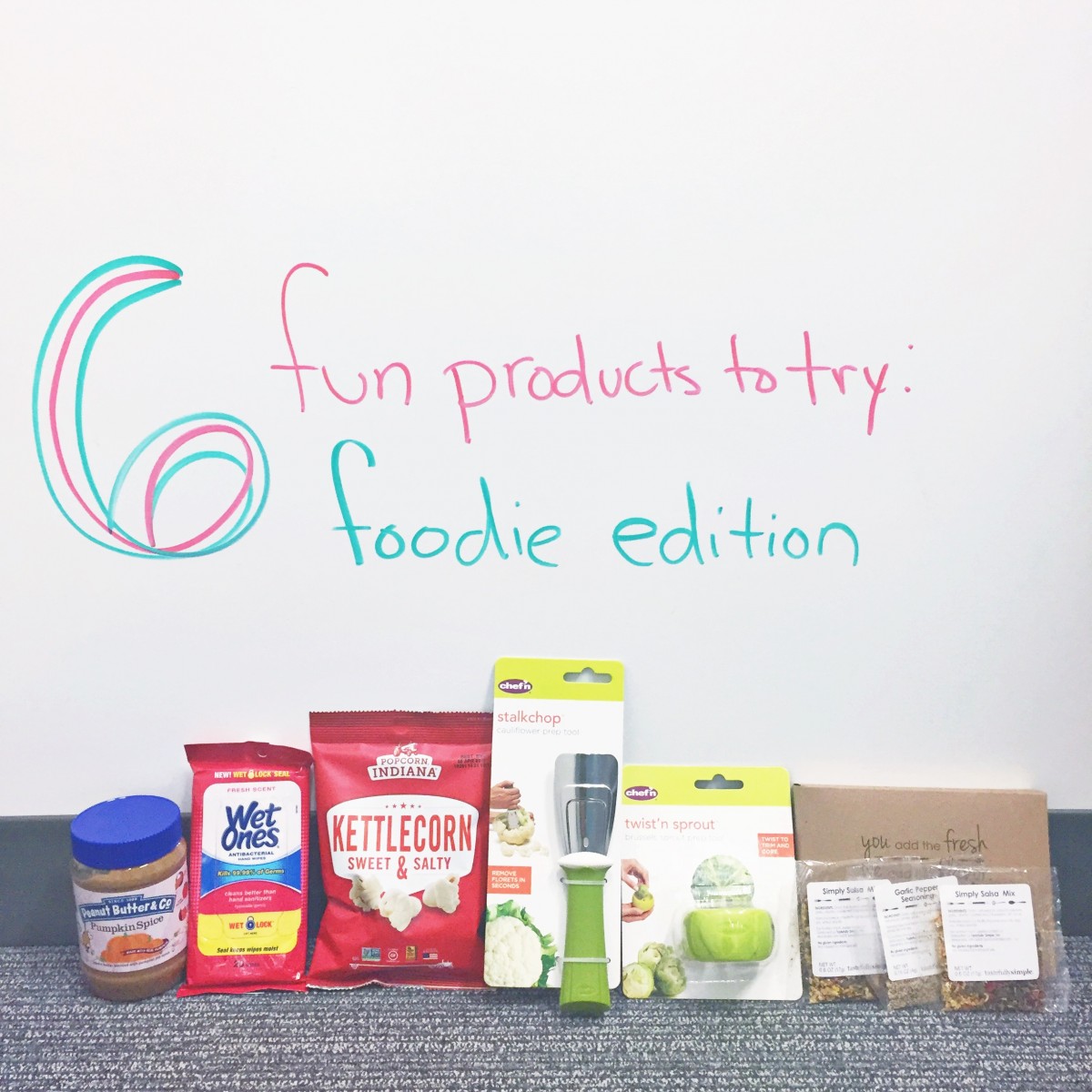 6 fun products to try: foodie edition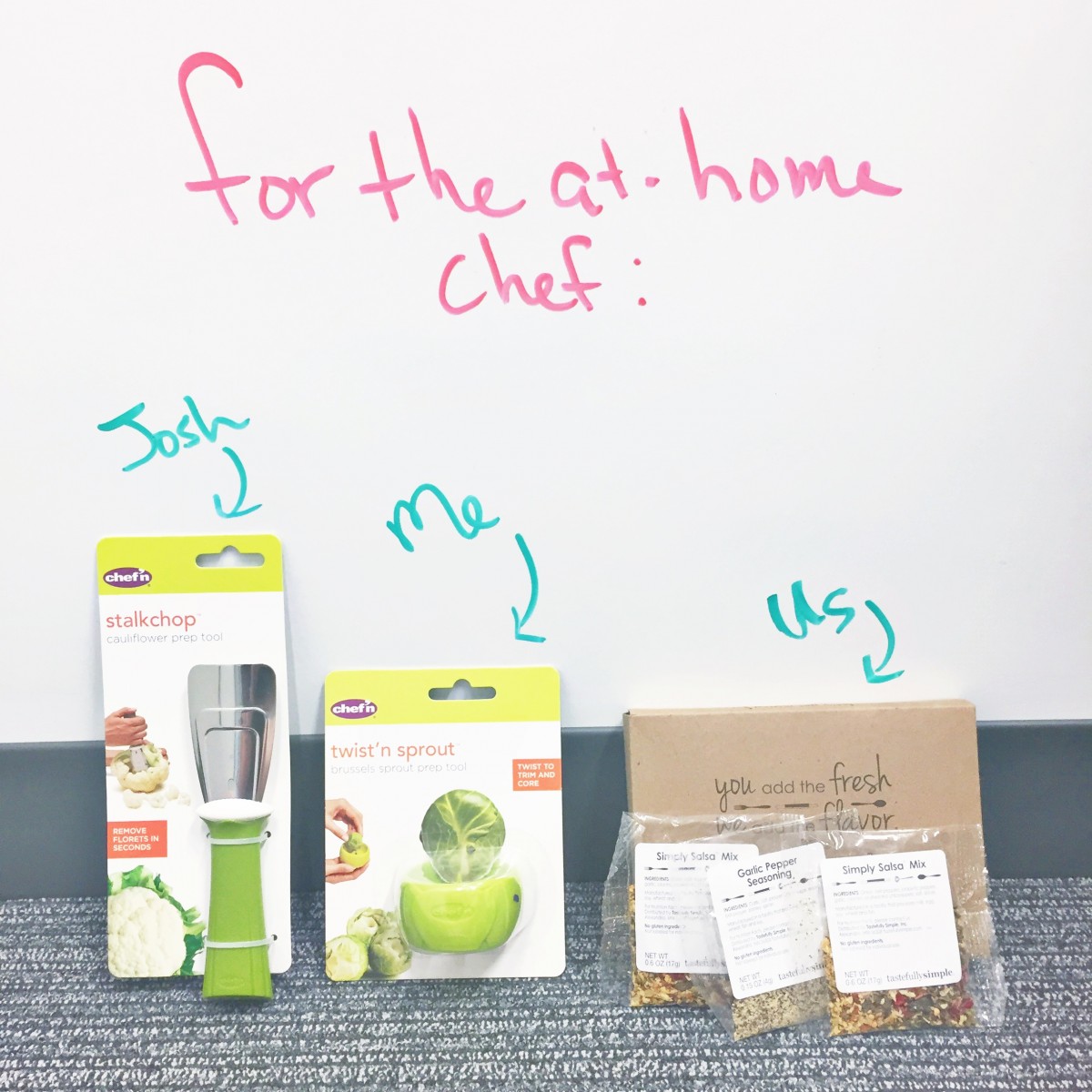 for the at-home chef:
Because it's fun to cook at home!
Chef'n StalkChop: Josh and I are all about cool kitchen gadgets so products from Chef'n are always right up our alley. Josh's favorite veggie is cauliflower and he loves to find ways to put it in anything and everything. Needless to say, this tool is pretty perfect for him. Using the StalkChop you can seperate stems from cauliflower stalk easily, safely, and quickly. Best of all, you minimize food waste!
Chef'n Twist'n Sprout: While Josh is all about cauliflower I am all about brussels sprouts! They are the bomb dot com. You may be wondering why the heck you need a core removing tool for brussels sprouts when you can eat the core. It all has to do with the density of a brussel sprout and how they're cooked. Have you ever had brussels sprouts that are nice and crispy on the outside but hard as rocks on the inside when you go to take a bite? This can be caused by the part of the stem still in the core of the brussel sprout. Removing this allows the brussels sprouts to cook more evenly and give the brussels sprouts a uniform taste. I'm all about that even crisp. 😀
Tastefully Simple Dinner Mixers: What I love most about going out to eat at a nice restaurant is how the dishes are flavored. It's what takes a meal from good to great. When cooking at home, I'm not always sure about what spices to use on what and what flavors play well together. Enter Tastefully Simple. They not only provide the spice mixes for your foods, they provide recipes for everything you're looking to cook. All you have to do is flavor your food and cook it according to the instructions and you've got one delicious meal on your hands! How easy is that?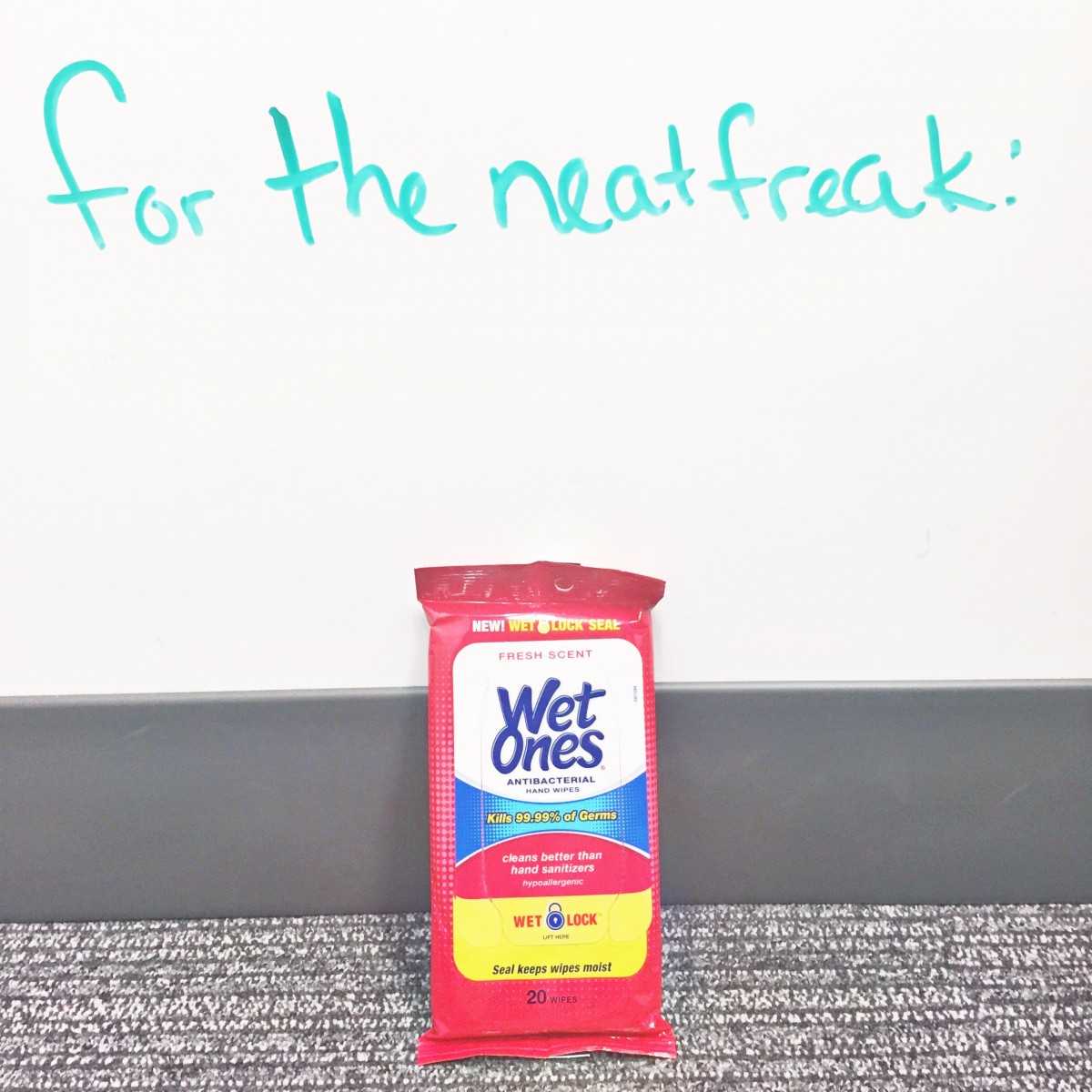 for the neat freak:
Because germs suck!
Wet Ones Antibacterial Hand Wipes: Sometimes the things you handle in the kitchen are just plain gross. Raw chicken. The inside of a Thanksgiving turkey. Fish caught fresh from the lake. Maybe I get skeeved out too easily but thinking of those germs takes some of the fun out of cooking for me. Enter Wet Ones! Their Antibacterial Hand Wipes make it easy to keep your hands clean when your sink is full of dishes and you've got pots on the stove ready to boil over. Just grab one, wipe, and get back to cooking knowing your hands are clean and free from germs.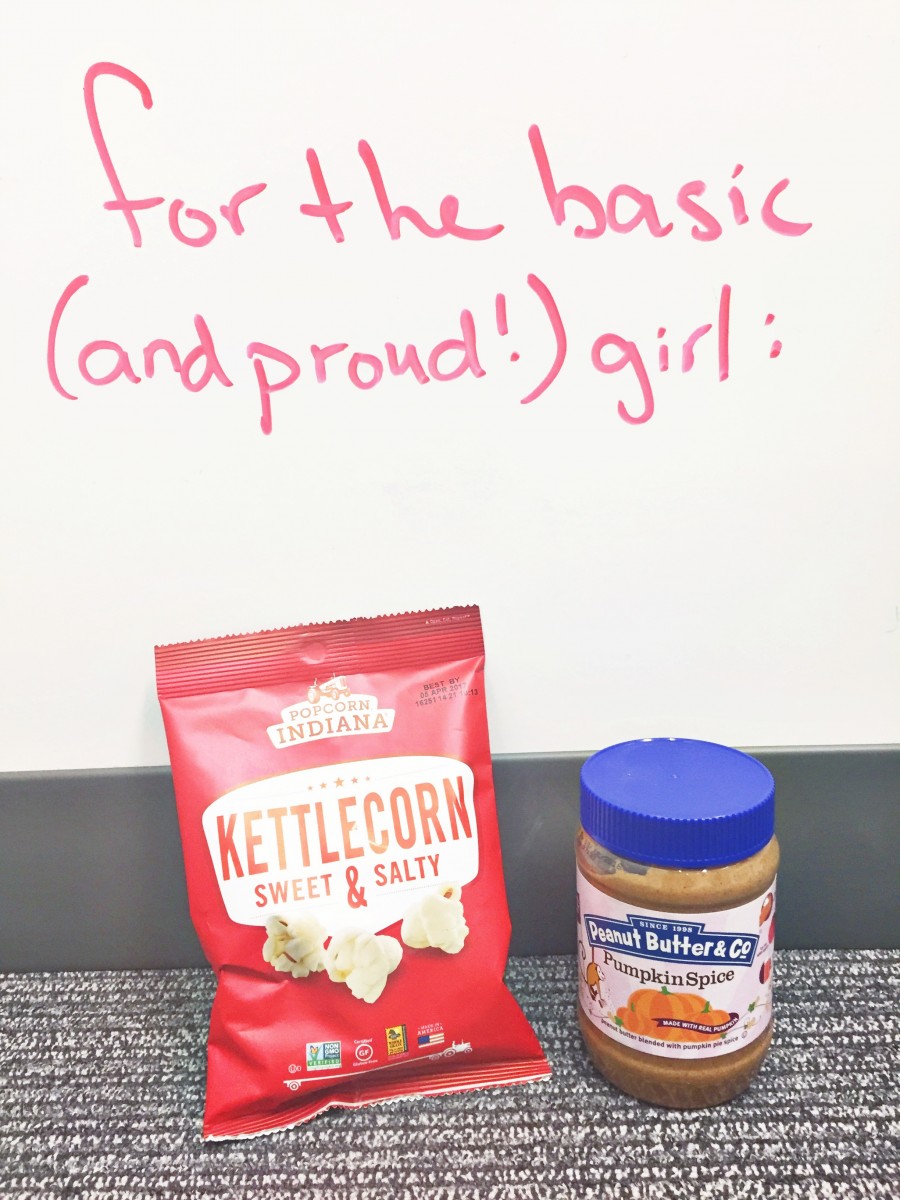 for the basic (and proud!) girl:
Because you can never go wrong with pumpkin everything and all the popcorn!
Popcorn, Indiana Sweet & Salty Kettlecorn: This product was not a new one for me to try. In fact, when I got it in the mail I wondered how the heck I was going to keep from eating it long enough to photograph it. Popcorn is one of my favorite things and Popcorn Indiana makes some of my all time favorite kettlecorn. It's the perfect mix of salty and sweet. My only advice? Don't mess around with this little bag. Get the jumbo one. You will thank me later. 😀
Peanut Butter & Co. Pumpkin Spice Peanut Butter: I cannot believe I haven't heard of this stuff before. I love peanut butter and am all about everything pumpkin. I opened it at work one day to try and ended up eating spoonfuls of this peanut butter for lunch it was so good. Peanut Butter & Co. knows good peanut butter. If you're a fan of all things pumpkin you have got to try this out.
Questions of the Day: Have you tried any of these products? Thoughts on them? If not, which ones do you want to try now?
This post is sponsored by BabbleBoxx.com on behalf of Single Edition Media.