Surprise your guy with a special Valentine's Day gift that he'll love, thanks to these 14 creative Valentine's Day gift ideas for him. Some ideas are romantic, some are silly, some are sweet, but all are a lot of fun! They work as gifts to boyfriends and husbands and every relationship status in between!
Valentine's Day is just around the corner you guys! Josh and I love celebrating the holiday and exchanging gifts. We're cheesy like that. 😀
This year, I'm focusing on unique, personalized Valentine's Day gifts for Josh to show him how much I care. There can be so much pressure to spend a lot and buy all the things when it comes to gifts, but it's oftentimes the cheap, DIY gifts that end up meaning the most.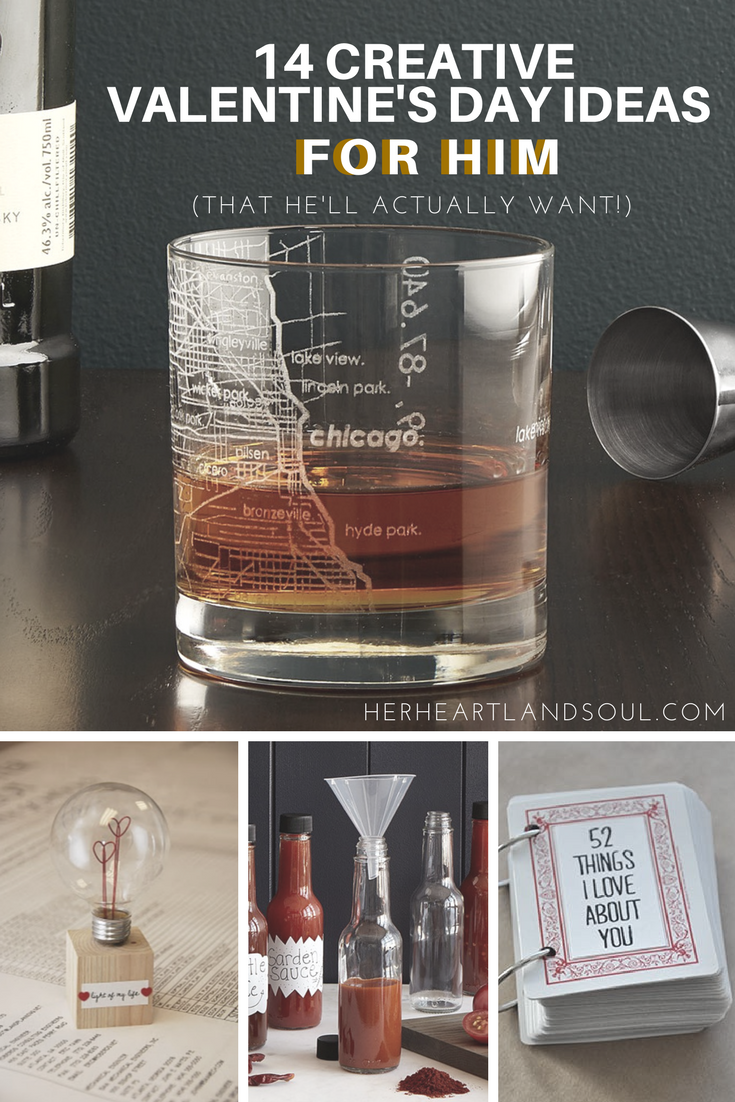 Pin me!
Valentine's Day Gifts for Guys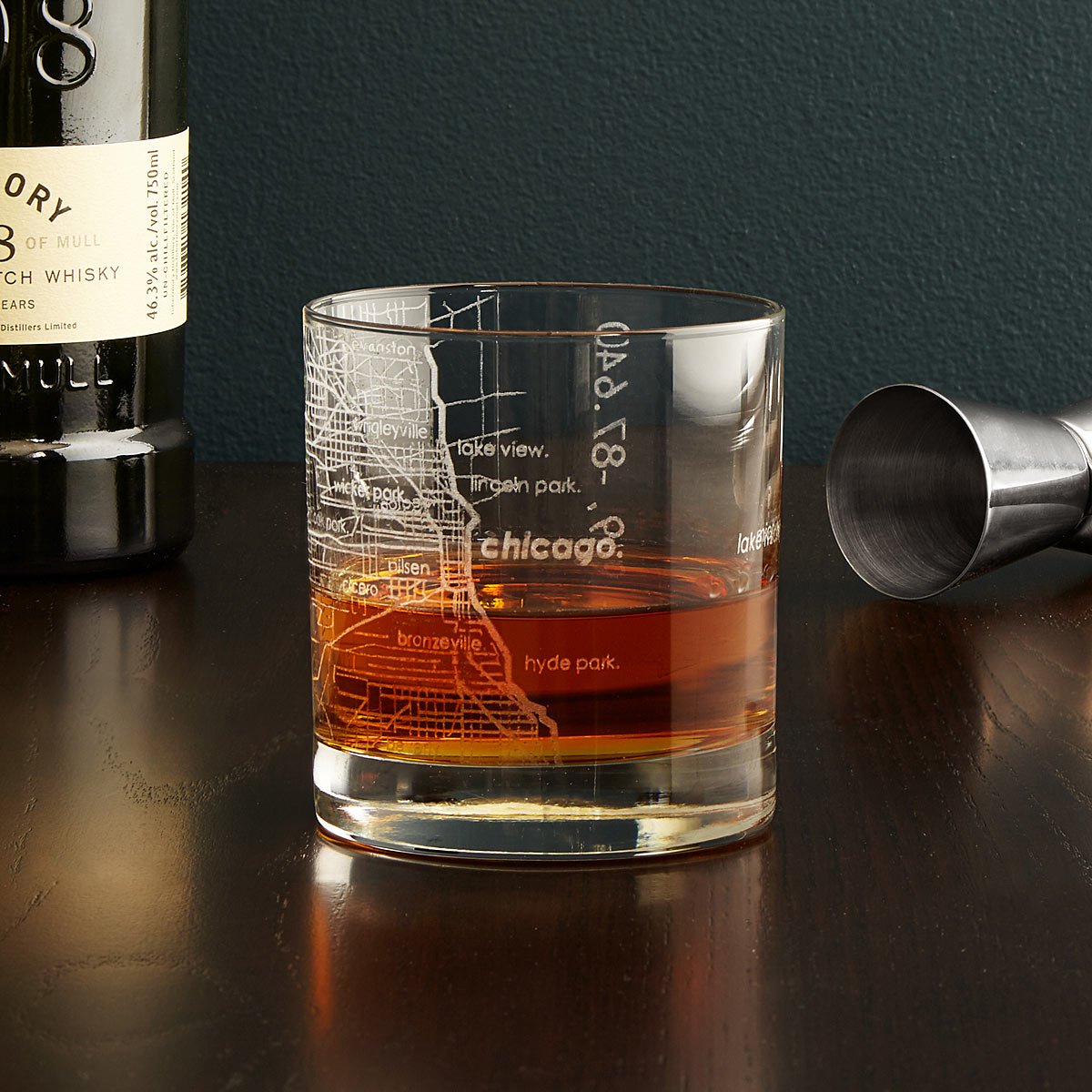 1. City map glasses
Josh loves a good scotch glass and these city map glasses are not only high quality, they're personalized with a map of your city etched into them. Sláinte!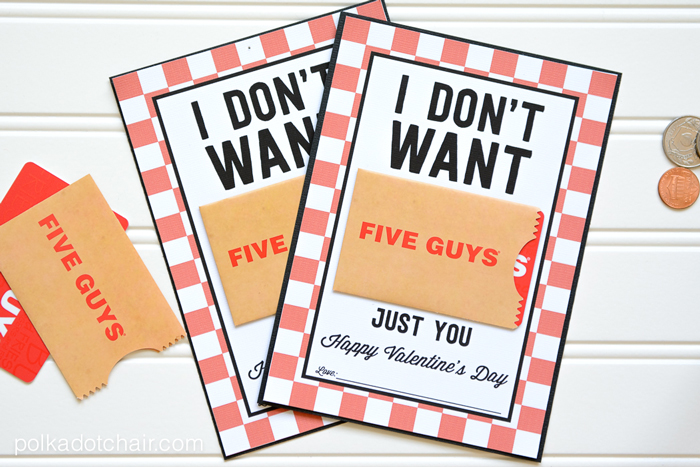 2. Cheeky Gift Cards
I love the idea of giving a practical gift and making it fun. I really wish Josh ate meat because if he did he would totally be getting one of these hysterical Five Guys gift cards. Tutorial at: Polkadot Chair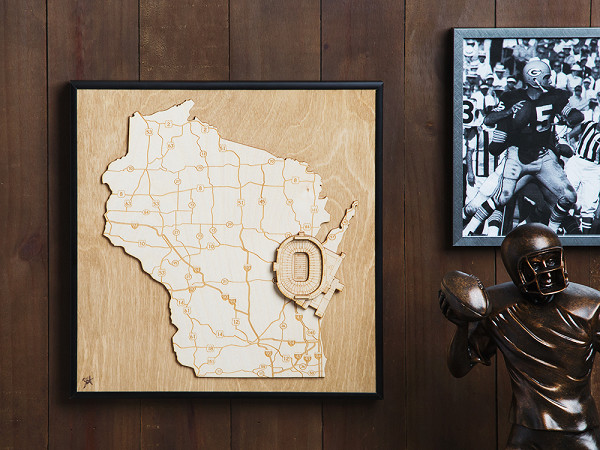 3. Laser Cut Stadium State Map
If your guy is big into sports, this laser cut stadium state map is the perfect gift. These maps are a beautiful way to not only show off pride for a sports team, but also pride for a state.
4. Sexy Truth or Dare
Just because you're married doesn't mean you have to be boring! Spice things up this Valentine's Day with this fun Sexy Truth or Dare game.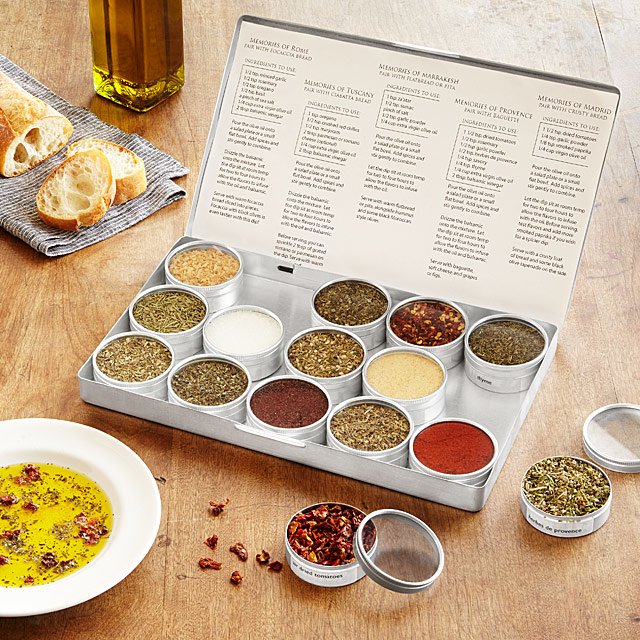 5. Gourmet Oil Dipping Spice Kit
If your guy is a foodie this gourmet oil dipping spice kit will be right up his alley. With it he can try flavors from around the world and make some killer dishes for parties.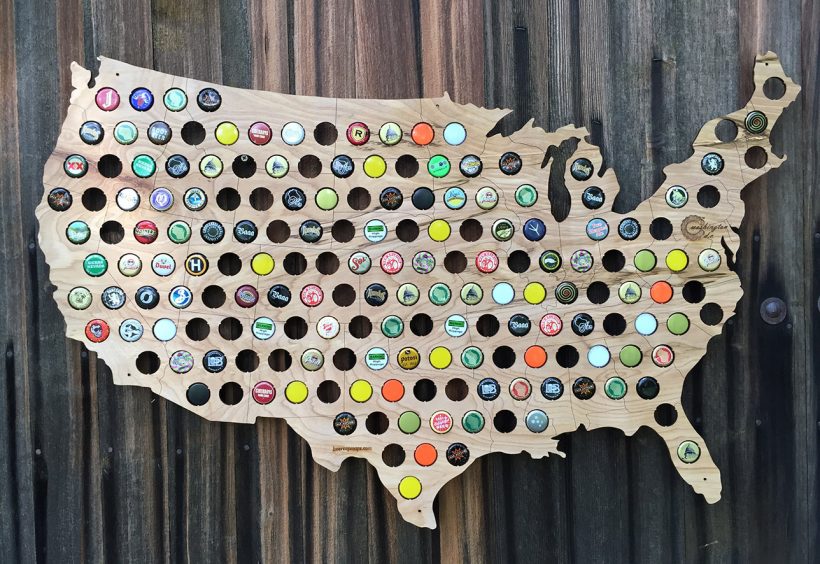 6. Beer Cap Map USA
Josh is always holding on to beer caps from the new brews he tries. This beer cap map turns his beer caps into a work of art and lets him see how many beers from across the country he has tried.

7. 52 Card Love List
I'm a sucker for a good love letter. This 52 card love list is a fun twist on a classic. Take a deck of playing cards and turn them into all the reasons you love your partner. Even better if you love playing cards together! Tutorial at: Visual Heart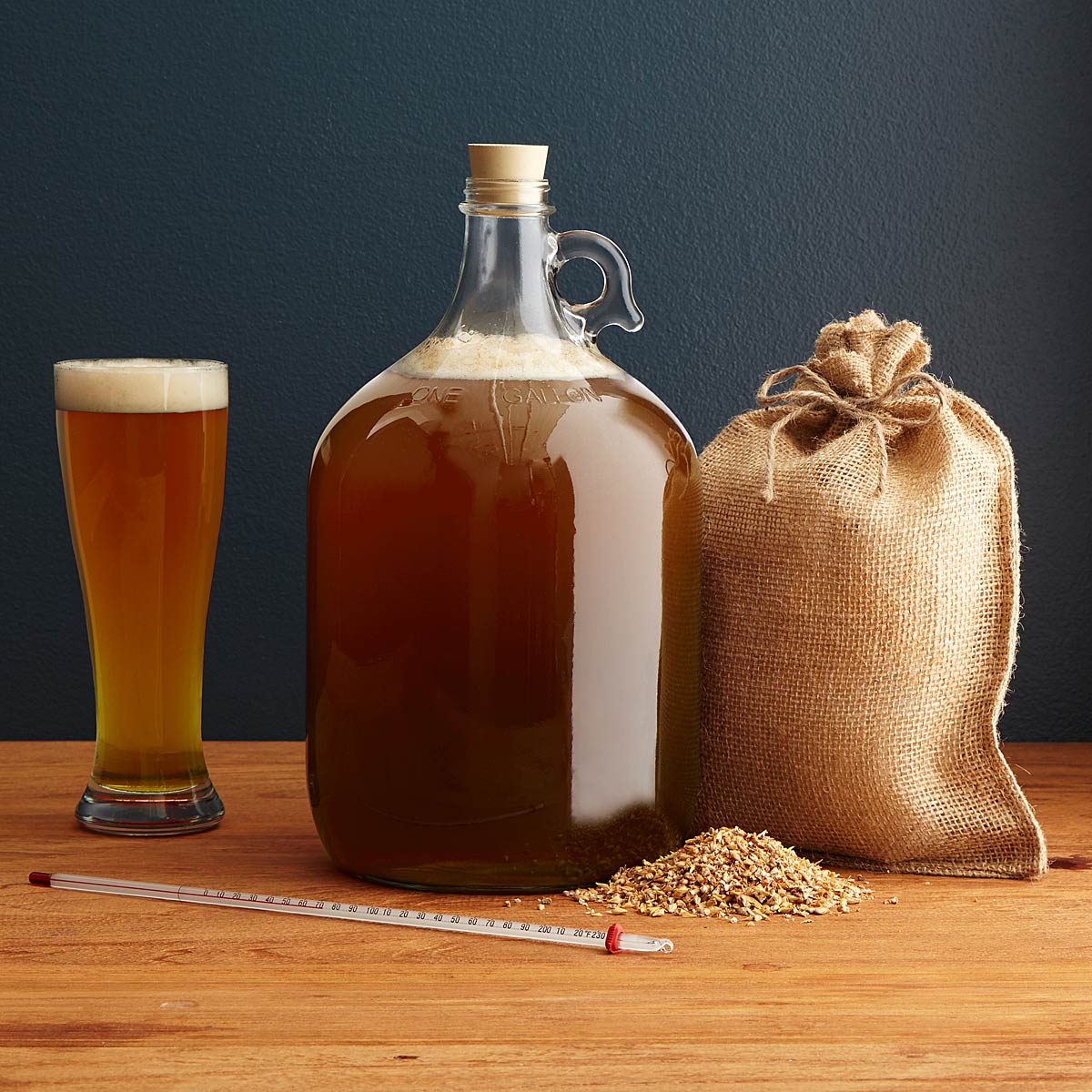 8. IPA Beer Brewing Kit
If your guy is a hop head like mine, he will love this home IPA beer brewing kit. In no time you'll be saving money thanks to cheap, at home date nights!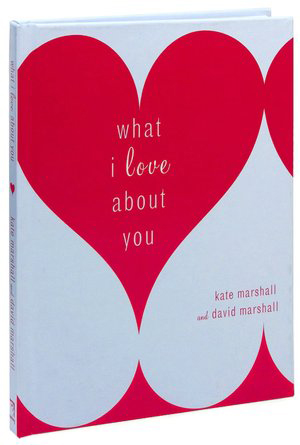 9. What I Love About You Book
I actually gave this book to Josh on our wedding day, so it holds a very special place in my heart. Document your love story in this keepsake, What I Love About You book. There are questions, fill in the blanks, and lots of spots to share your favorite memories together.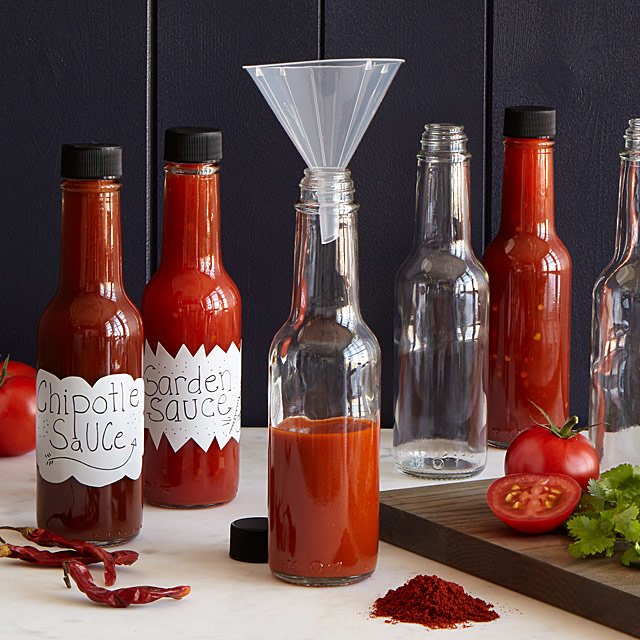 10. Make Your Own Hot Sauce Kit
Josh enjoys eating food so spicy it makes him cry. I don't understand it, but I support it. That's marriage, right? This make your own hot sauce kit is a fun way to make your own flavors and have fun experimenting in the kitchen.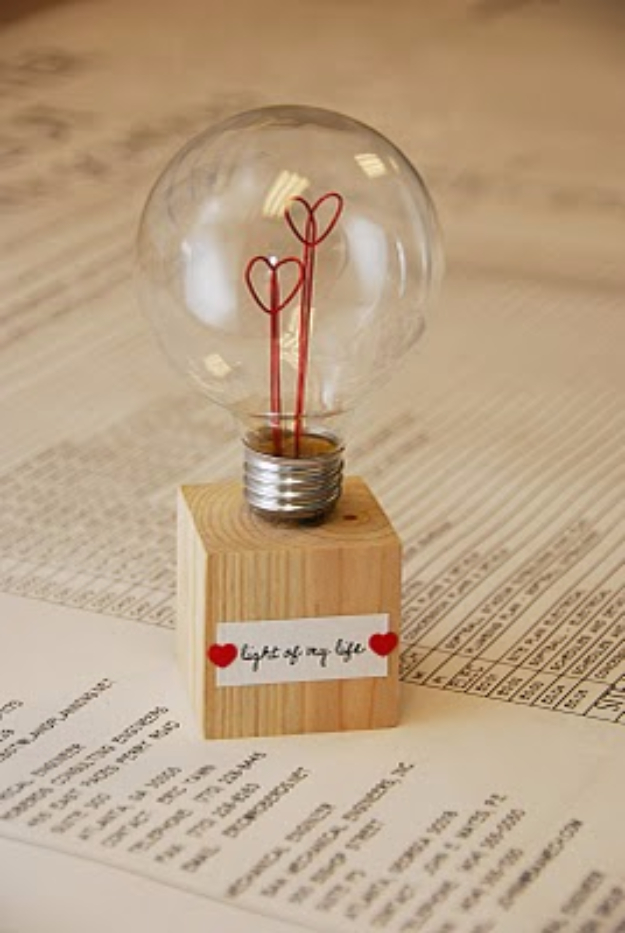 11. Valentine Lightbulb
This is one of those gift ideas that as soon as I saw it, I knew it wasn't practical in the least, but it was so creative and unique. This Valentine Lightbulb DIY is a great way to give your boyfriend or hubby a sweet little memento to bring to their office as a remember how very much they are loved. Tutorial at: Design Sponge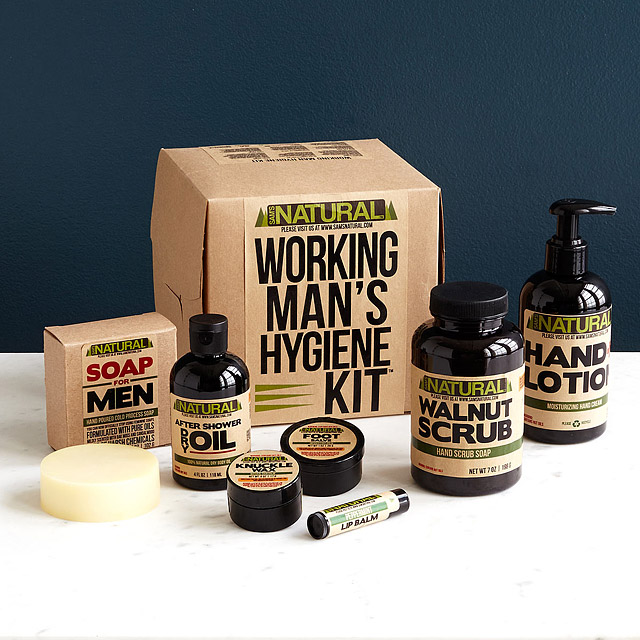 12. Hard Working Man's Hygiene Kit
Guys can smell good, too! Pamper your man with this hard working man's hygiene kit. It's salves, scrubs, and balms will clean him up nicely.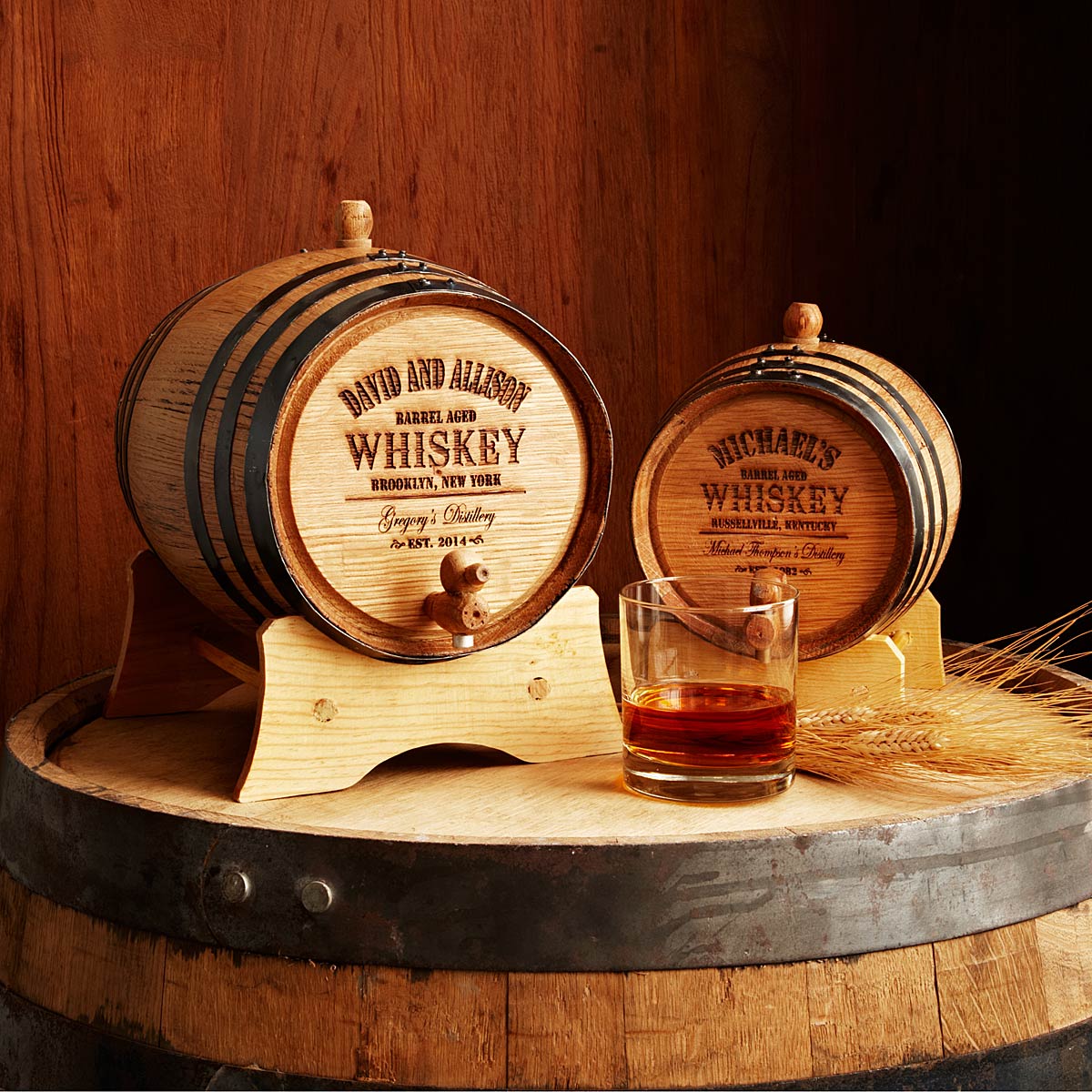 13. Personalized Whiskey Barrel
If your partner is a whiskey aficionado, this personalized whiskey barrel will make his year. He'll be the envy of all of his friends and you'll have a great display piece when the whiskey runs out.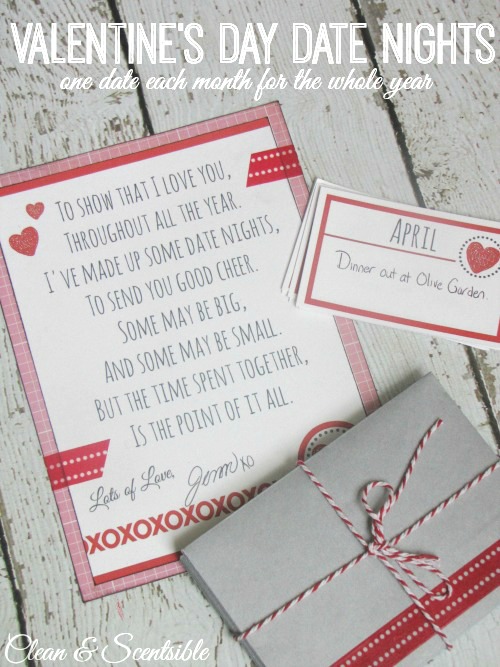 14. Date Night Cards
One of my favorite ways to express my love is to prolong the celebration of it. Keep the Valentine's Day vibes going long after February 14th with these homemade date night cards. Your guy will have a treat to look forward to every month and you'll have guaranteed quality time together doing something fun. Tutorial here: Clean and Scentsible
Questions of the Day: Are you a fan of Valentine's Day? What are your favorite gifts to get for your guy?
SaveSave
SaveSave
SaveSave