Wow. How am I even writing this post you guys? I feel like I should be introducing a guest poster who's old and wise and can tell me about life. But it's somehow ME who's sharing the life lessons of a 30 year old.

I remember so clearly going to the movies and watching 13 Going on 30 as a 13 year old. I truly couldn't even fathom being 30. It was just too old. Well, here I am, 17 years later, proof that time speeds up the older you get and age happens to us all.
While I'm so sad to be saying goodbye to my 20's, as I so identify with the hustle and heart that defines that decade, I am so thankful for the decade I did have. My 20's were filled with discovery, growth, trial-and-error, and so much learning. I look back with zero regrets. I truly feel like I did my 20's right and milked those ten years for everything they were worth. I'm excited for what my 30's will bring and the lessons I will learn in this new decade.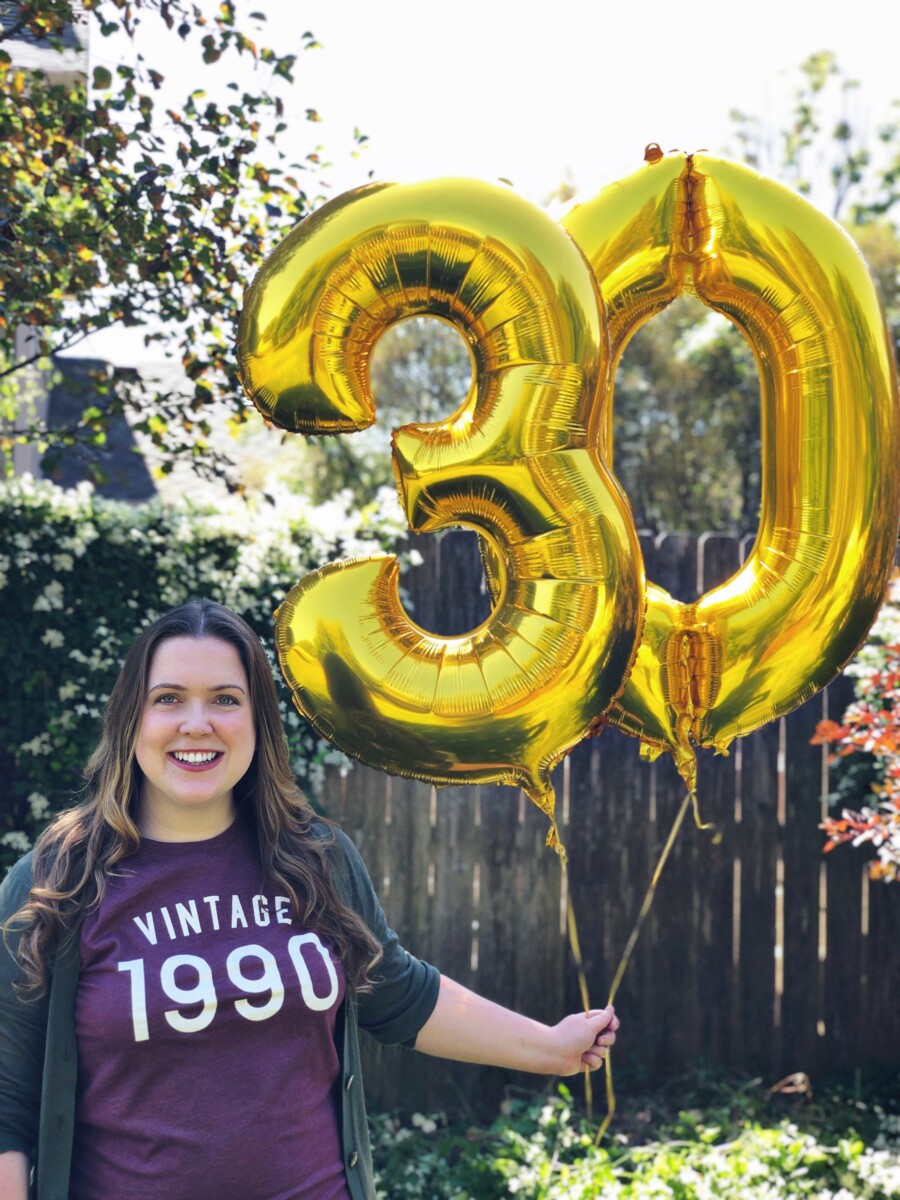 To commemorate and say au revoir to my youth (insert silent sobs), here are 13 life lessons I've learned in 30 years:
You get one life. That's it. This is not a dress rehearsal and you don't get a do-over. One day you will wake up and have your last day on Earth. Time is the most precious gift we have. Make the most of it.


Self-awareness is everything. Take the time to really get to know yourself, your wants and your desires. So often people do things because they think they're things they're supposed to want to do. Live your life for you. Do the the things that set your soul on fire.
 
Diamonds are made under pressure. If you want to be an interesting person that makes an impact on the world, you're going to have to go through some shit. See the hardships that you experience as gifts. They  will make you stronger if you let them.


Life is unfair. For some people, moderately. For others, immensely. Rather than complain about the hand that you were dealt, focus on the  areas where you have an advantage and find ways to help those who don't.


Life is meant to be enjoyed with others. Find the people who make your heart smile and cherish them. Relationships are what life is all about.


You are going to screw up. (In life, at your job, in your relationships.) Sometimes there will be consequences and other times there won't be. Learn from these mistakes, the grace you're given, and don't repeat them.


Everyone you meet is dealing with something. Have empathy for others. Be kind.


You are the hero of your own story. Be brave. Fear usually comes right before growth. Believe in yourself and take the leap. You may not always stick the landing perfectly, but you'll get better every time.


Everyone is gifted at something and absolutely terrible at something else. Learn what comes naturally to you and lean into your strengths. Nurture and grow them. They are what will take you far.


Fight for what you want. Work for what you want. Ask for what you want. Don't give up on the things that matter for you. Tenacity and resilience are everything.


Never stop learning and exploring. There is more wonder on this Earth than we can possible experience in a lifetime. Soak it up like a sponge.


We ain't nothing but mammals baby. Try not to take things too seriously. At the end of the day, we're all just animals chilling on a big rock that's floating through space.


Confidence comes with age. I truly feel like I'm just stepping into my power. Don't apologize for all the things that make you uniquely you. Be proud of who you are.
Question of the Day: What are the biggest life lessons you've learned so far?