This refreshing Raspberry Mint Seltzer Spritzer is light, refreshing, and only 100 calories! Perfecting for toasting the last days of summer!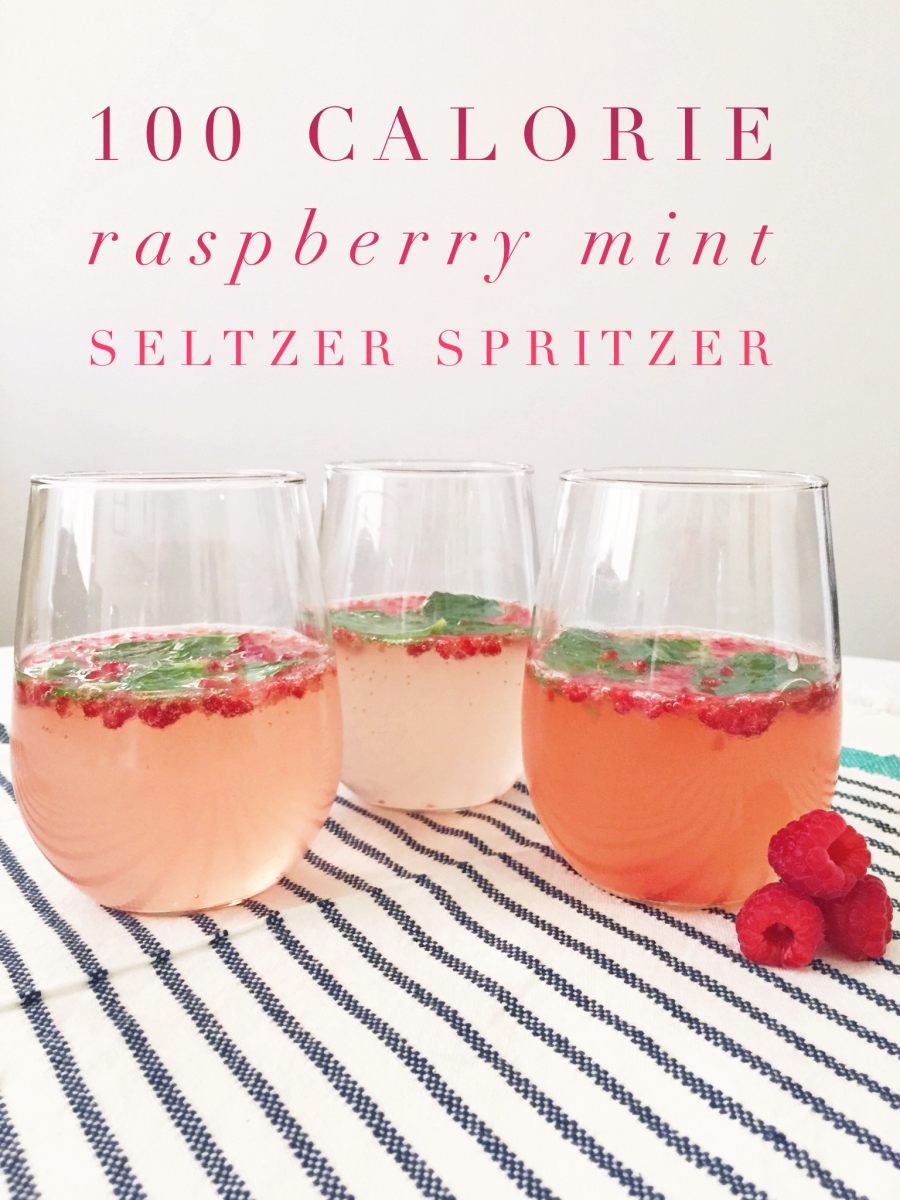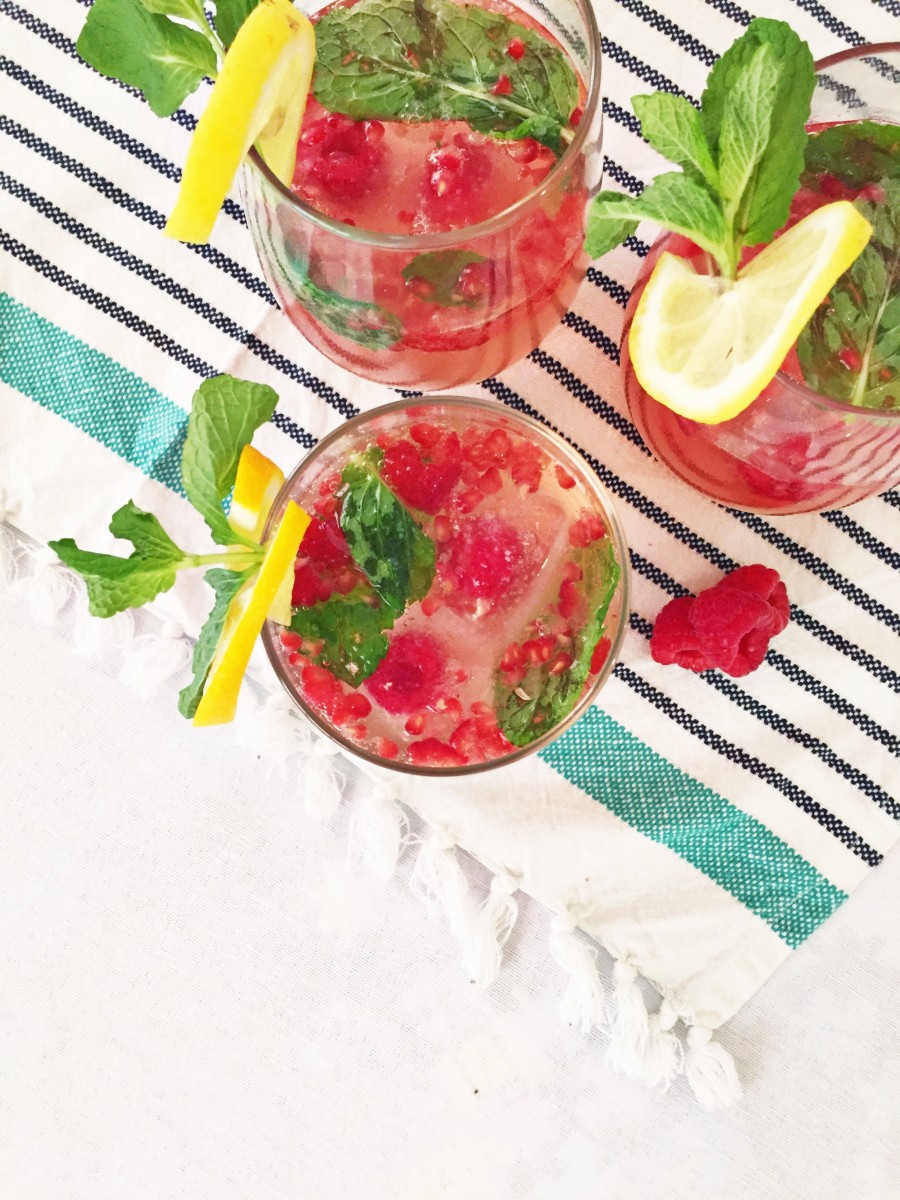 100 Calorie Raspberry Mint Seltzer Spritzer Recipe
Makes 1 drink
Ingredients
3 Raspberries
3 Mint Leaves
½ Oz Fresh squeezed Lemon juice
2 Raspberry Rosé Ice Cubes*
Sliced lemon wheel and sprig of mint, for garnish
8 Oz White Claw Hard Seltzer (Flavor of your Choice)
*Raspberry Rosé Ice Cubes
Place a raspberry in each compartment of an ice cube tray and top with Rosé wine.
Place in freezer and chill overnight until frozen.
Directions
Place the raspberries and mint leaves in the bottom of a large glass and pour in the lemon juice.
Muddle the raspberries and mint together with the back of a spoon, until the raspberries are completely mashed.
Add two raspberry rosé ice cubes.
Top with eight ounces of White Claw Hard Seltzer.
Garnish with a lemon wheel and a sprig of mint.
Serve and enjoy!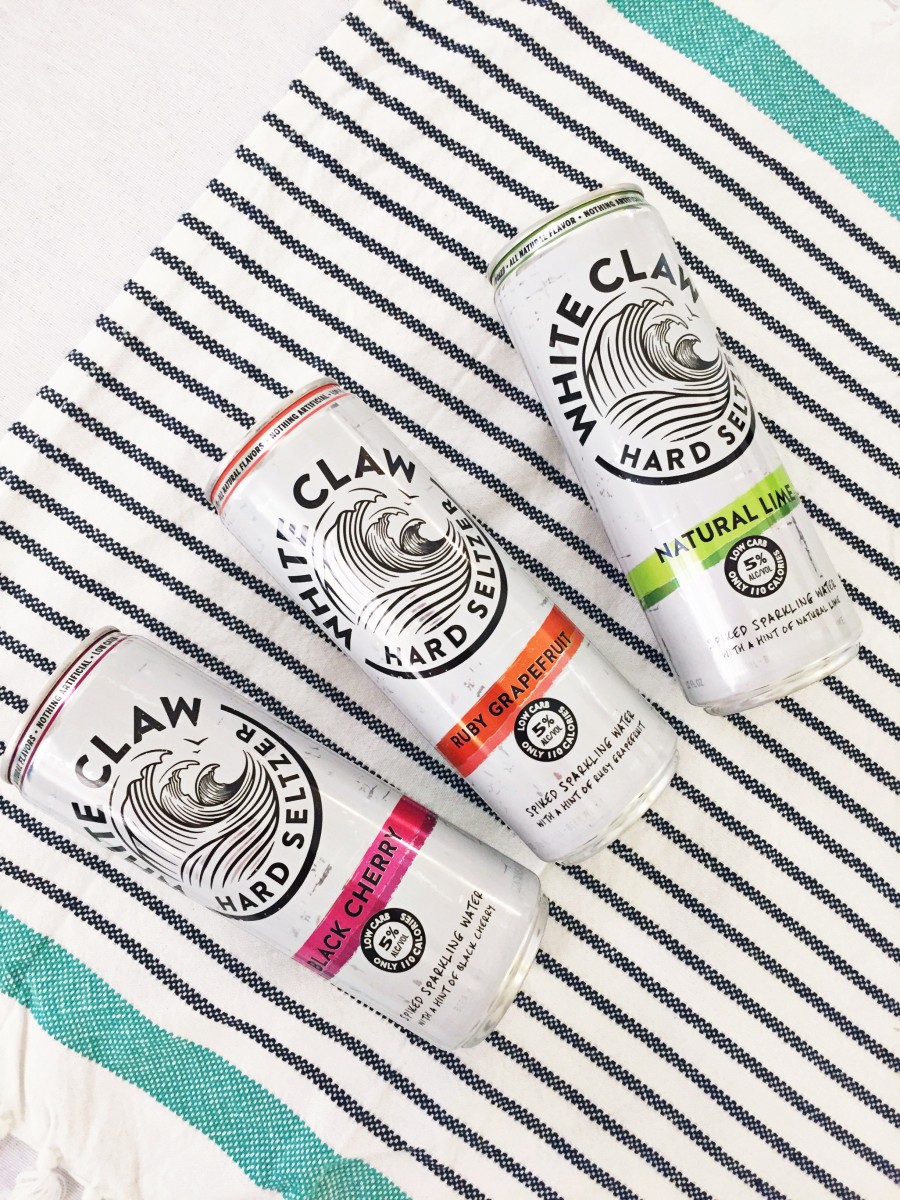 When White Claw reached out to ask me to try their new Hard Seltzers I was pretty excited. Who wouldn't love low-calorie spiked sparkling water with a hint of all-natural flavor? I've been working hard to lose weight and seriously appreciate that this is a drink I can sip on without worrying about undoing all of my weight loss progress. Plus, packaged in the convenience of a can, they're as easy to sip on as a hard cider at your next picnic, pool party, or outdoor celebrations.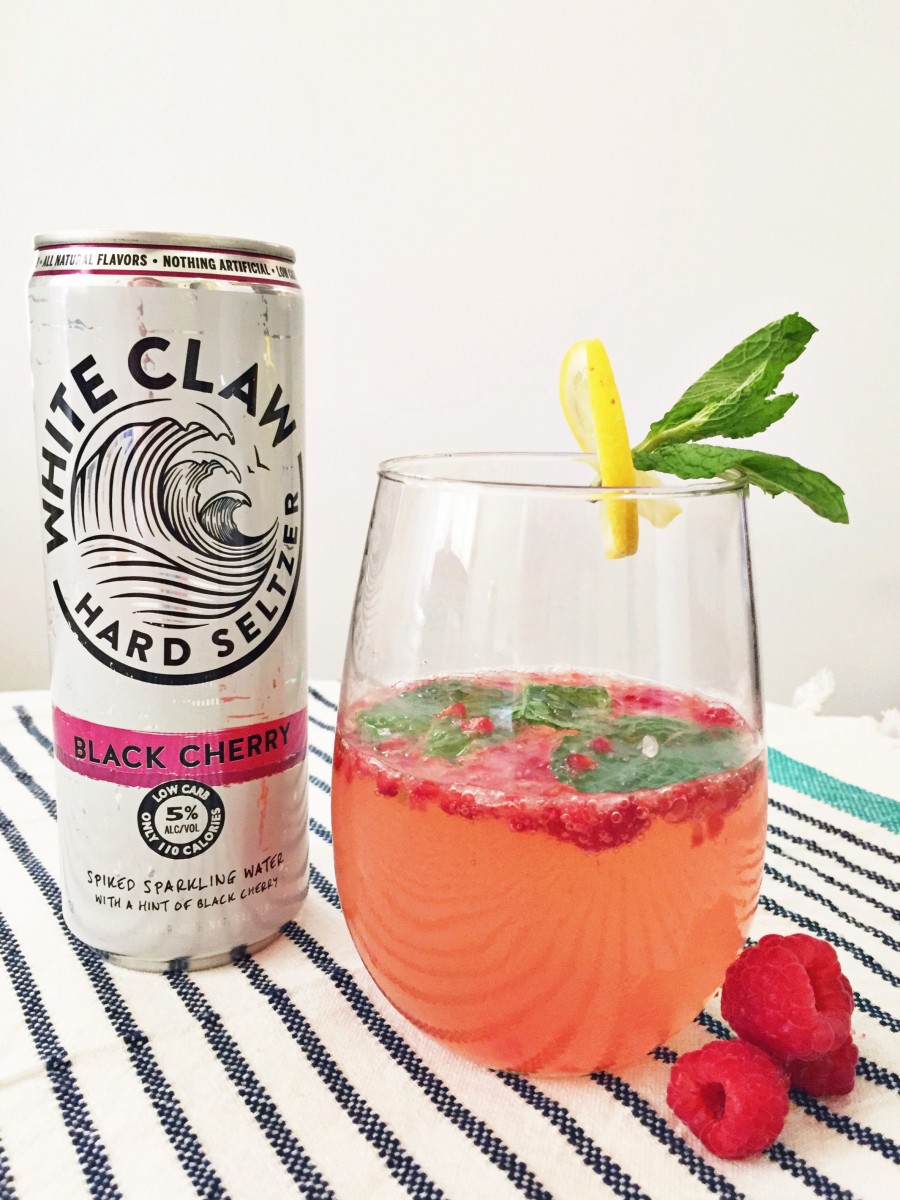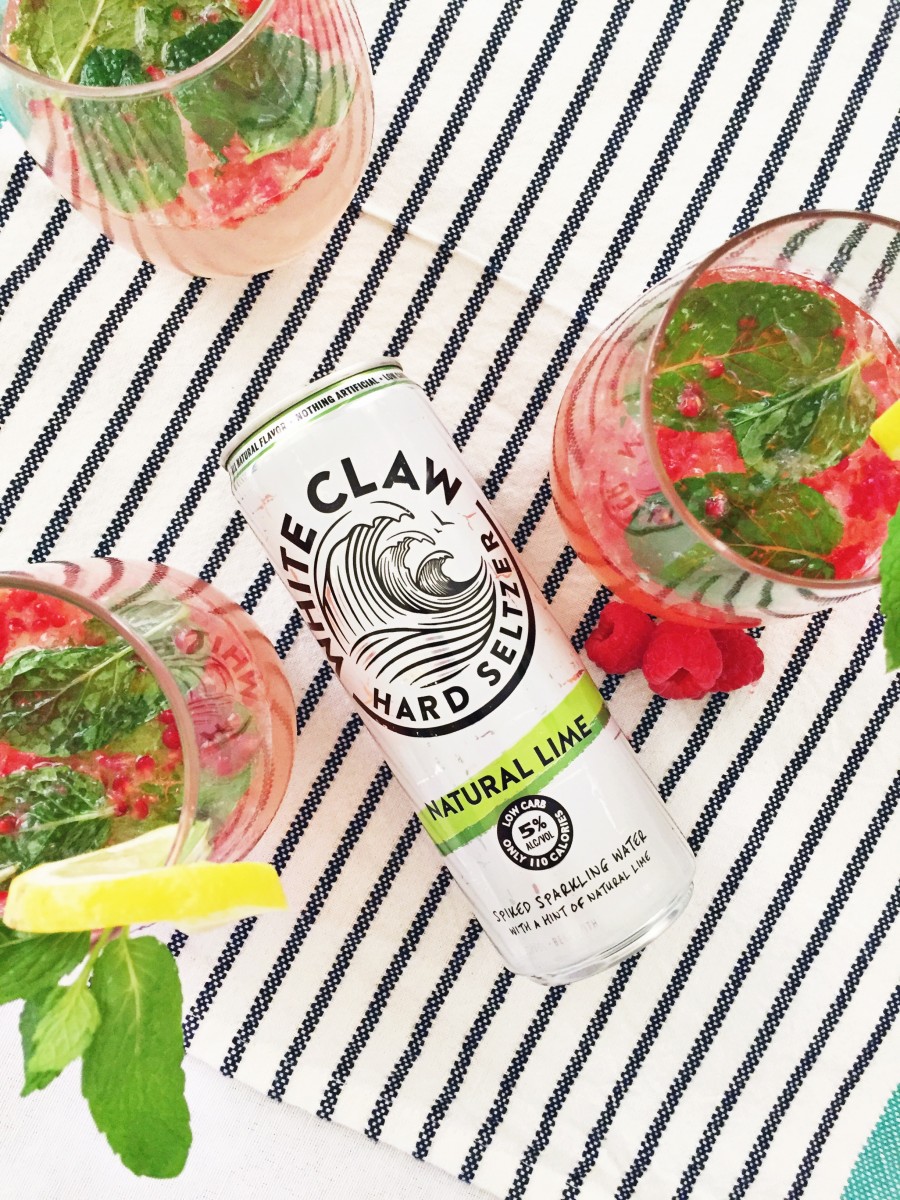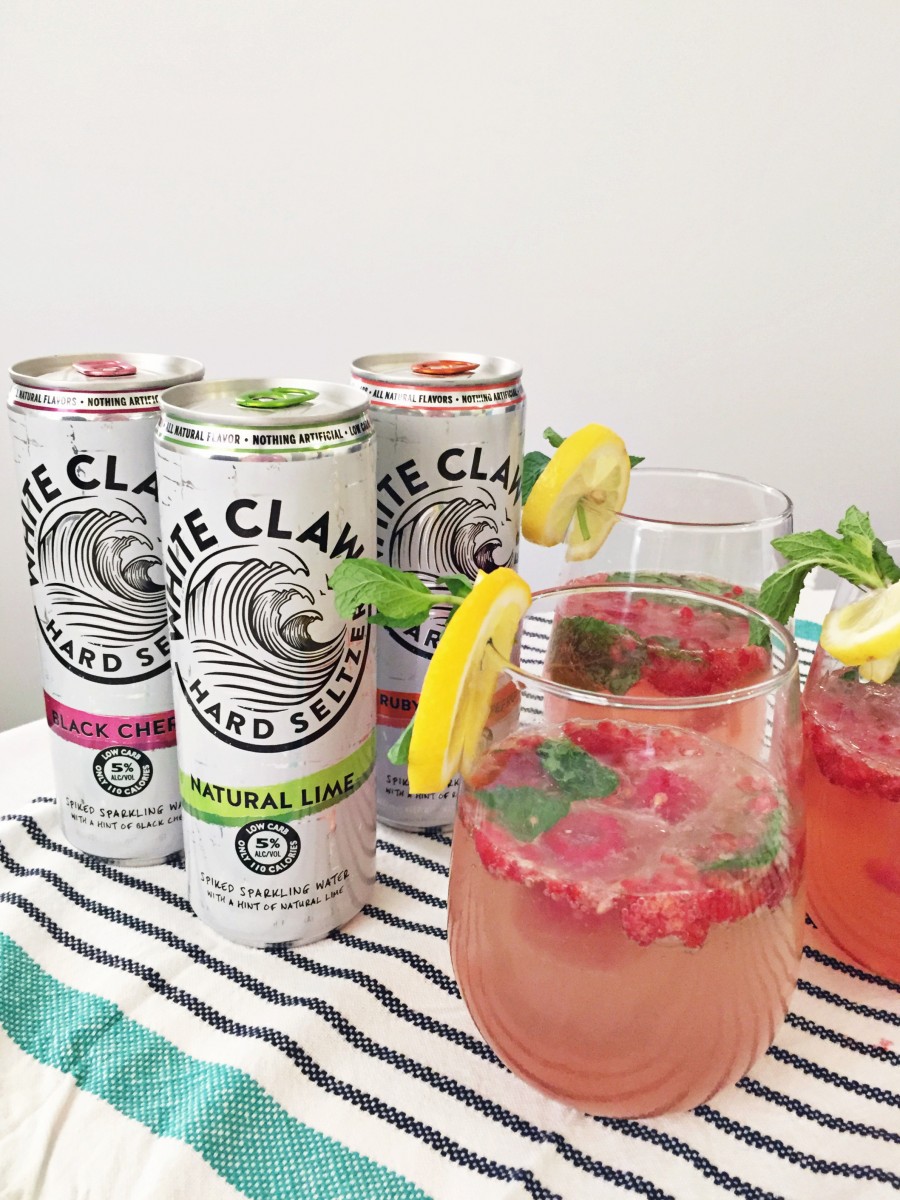 And when you want to get extra fancy, you can whip up this 1oo calorie Raspberry Mint Seltzer Spritzer. This easy-going drink brings out the fresh flavor of the seltzer and is dressed up beautifully with a sprig of mint and rosé raspberry ice cubes.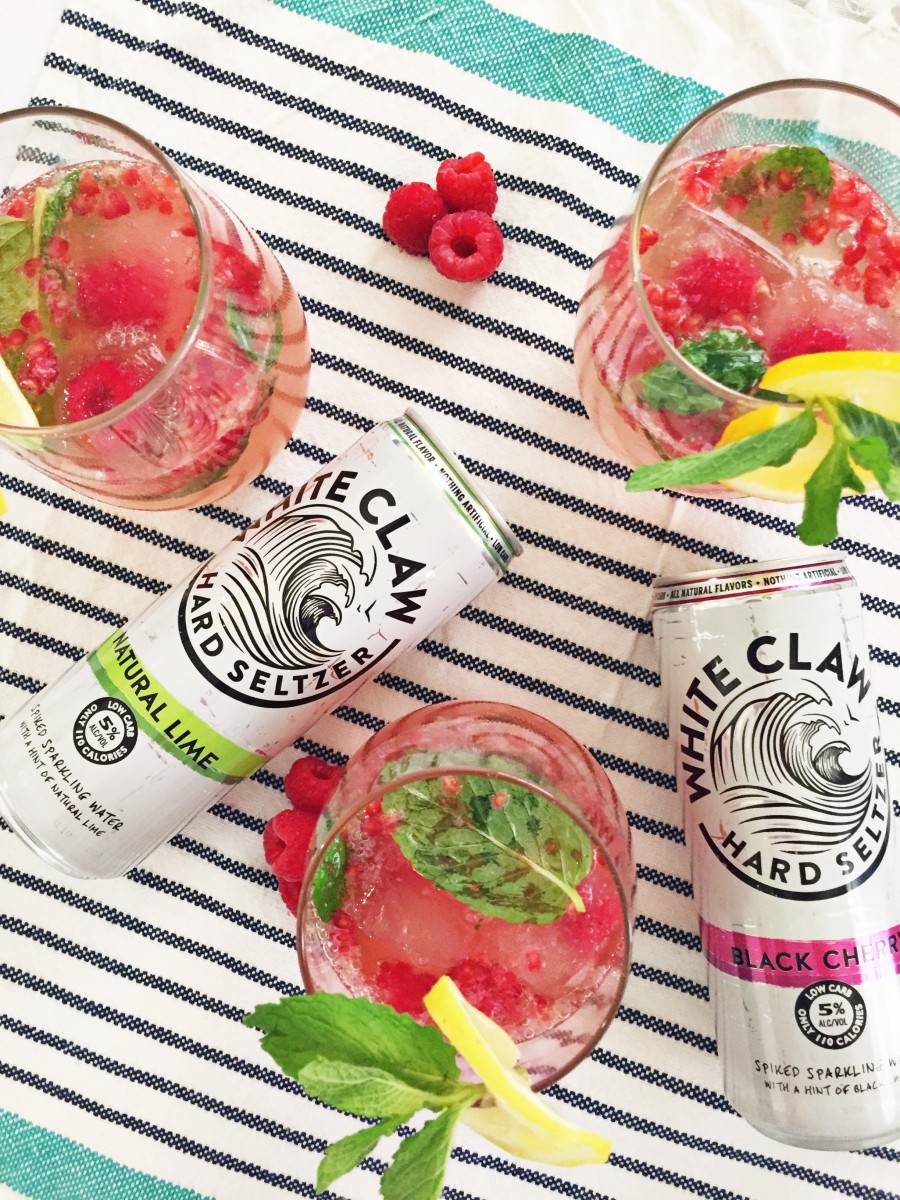 This drink is as colorful and fun as the last few months of summer. Here's to savoring every sip!
Questions of the Day: Are you a fan of seltzer water? Does this drink sound like something would you like? Which White Claw Hard Seltzer flavor sounds best to you?
Thanks to White Claw Hard Seltzer for sponsoring this post!