I'm so excited to tell you guys all about the food we ate while we were in Puerto Vallarta. Everything was delicious. I picked our hotel based on how highly rated the food was and I'm so glad I did!
With it being all inclusive, we could order as much as we wanted whenever we wanted. Every place had a menu and we simply ordered what we wanted. There were two restaurants, one cafe, a bar, the swim-up bar, poolside service and room service. There were a lot of food options! I didn't take my phone with me every day, but when I did I made sure to capture the meals. Here are some of them: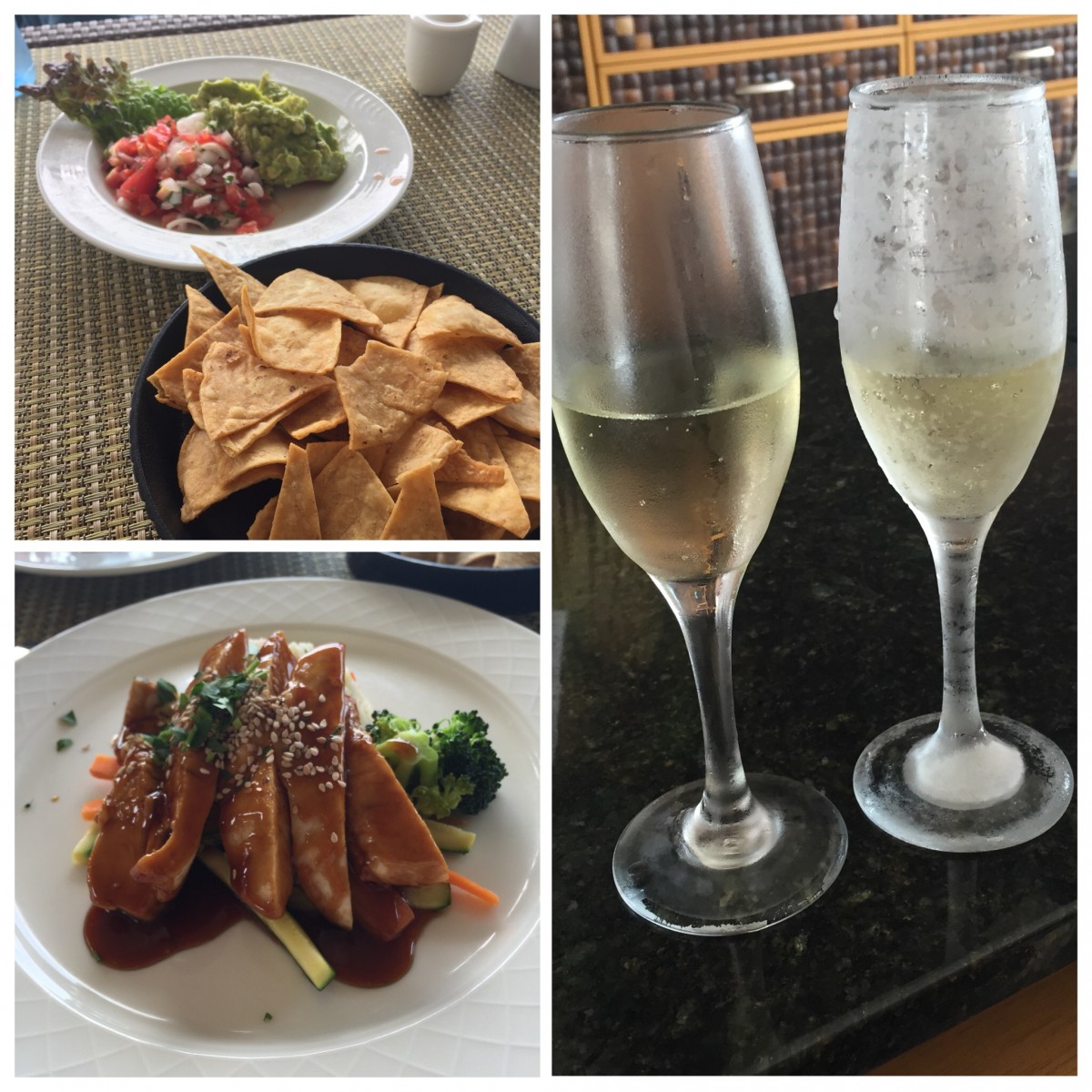 Our welcome champagne and our first meal in Mexico.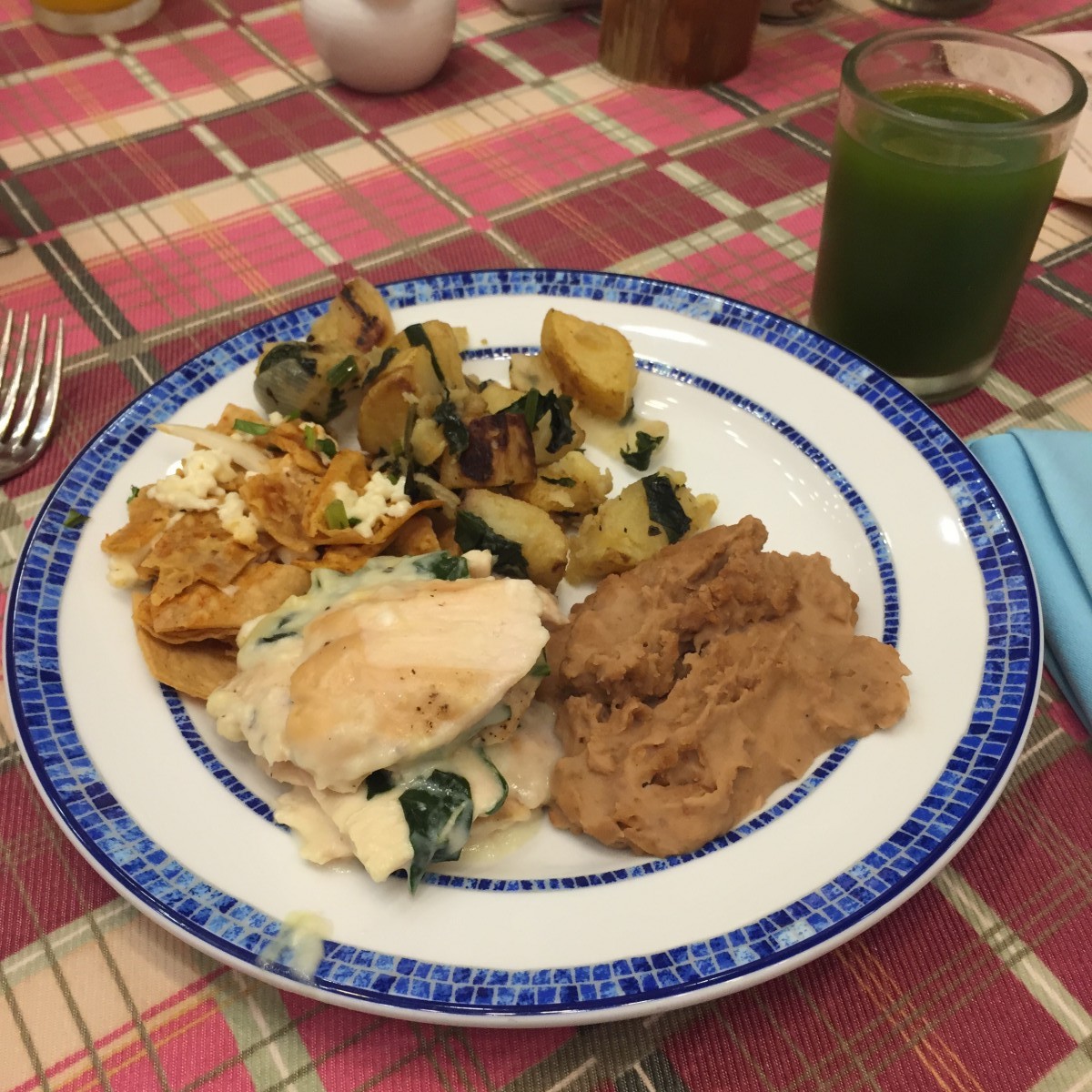 Our first breakfast we did in Mexico was actually at another hotel where we were going to the spa. More about that tomorrow.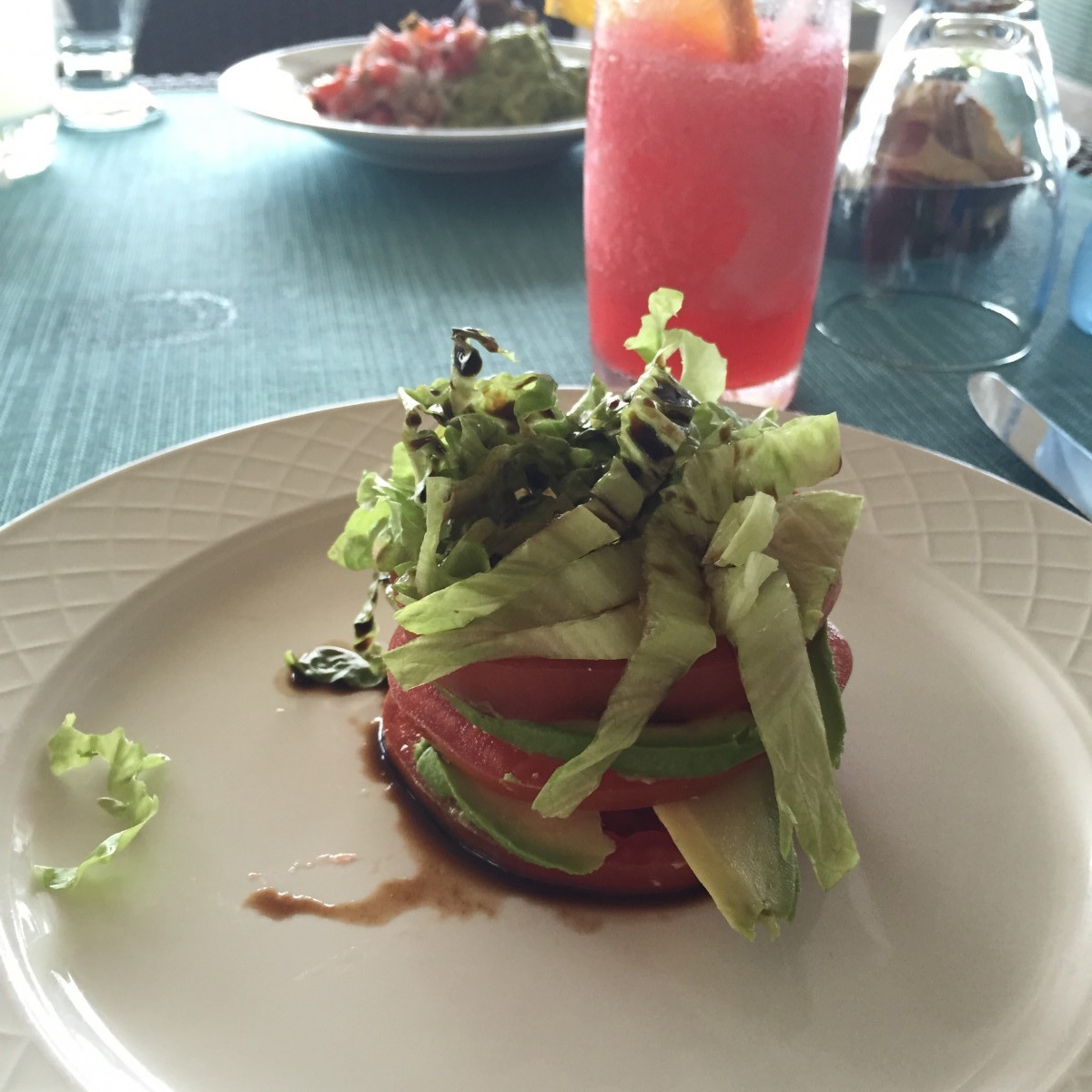 Drinks with every meal! I loved this Mexican take on a caprese salad– they add avocado!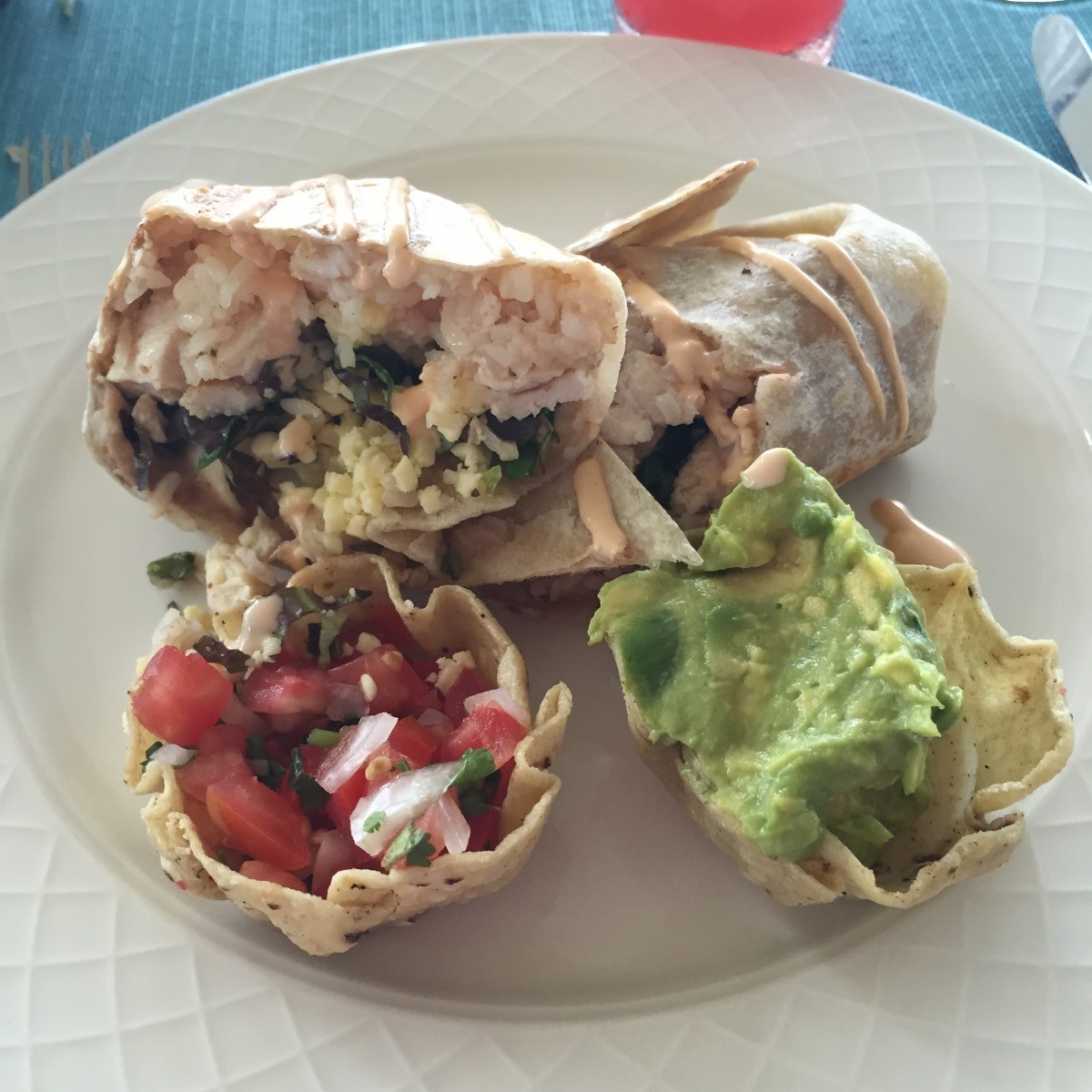 The tortillas, salsas, and guacamole in Mexico were out of this world! I wish I could take all these fresh flavors back home with me! Guacamole doesn't taste like that here!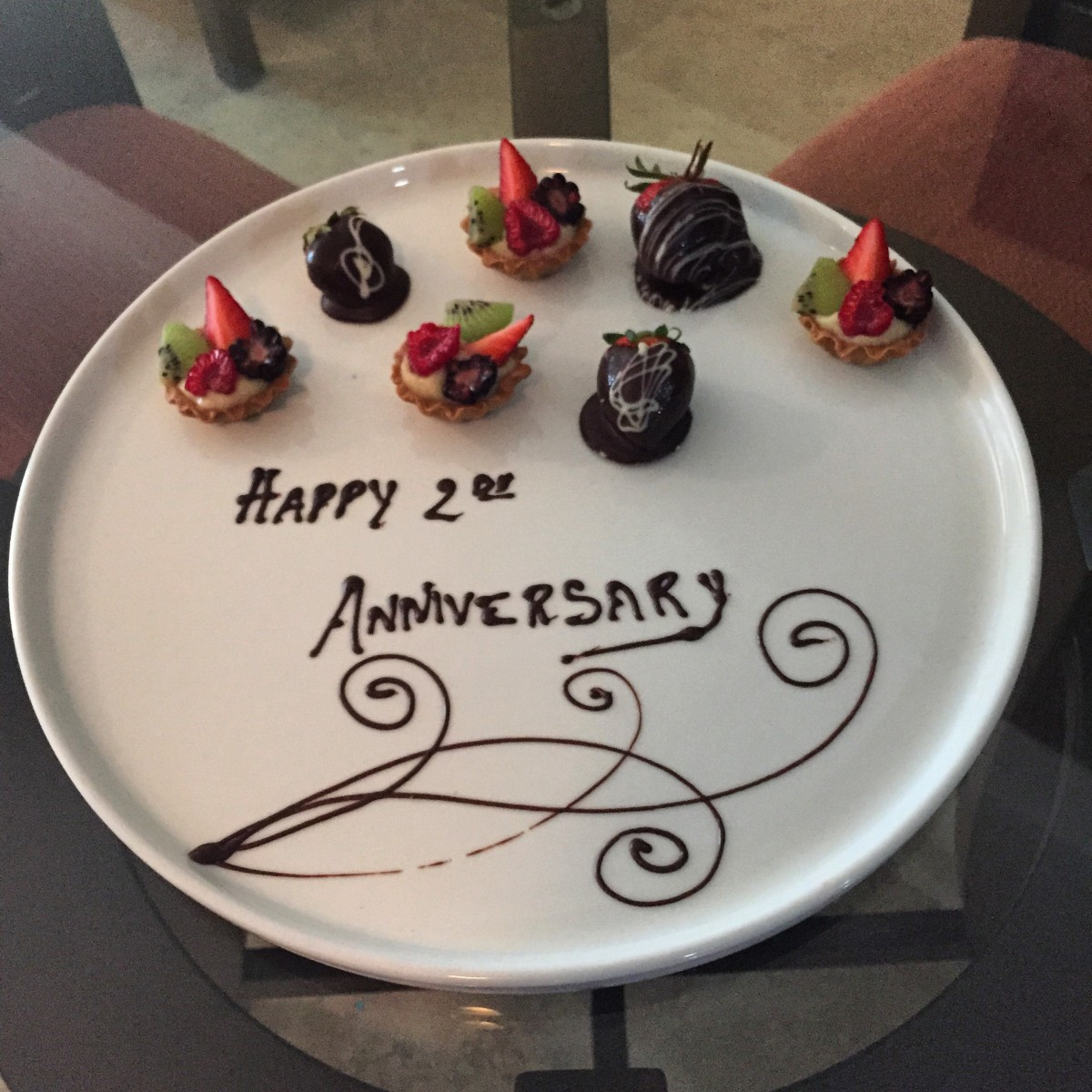 Our hotel had so many sweet surprises. A tray of goodies for our second anniversary.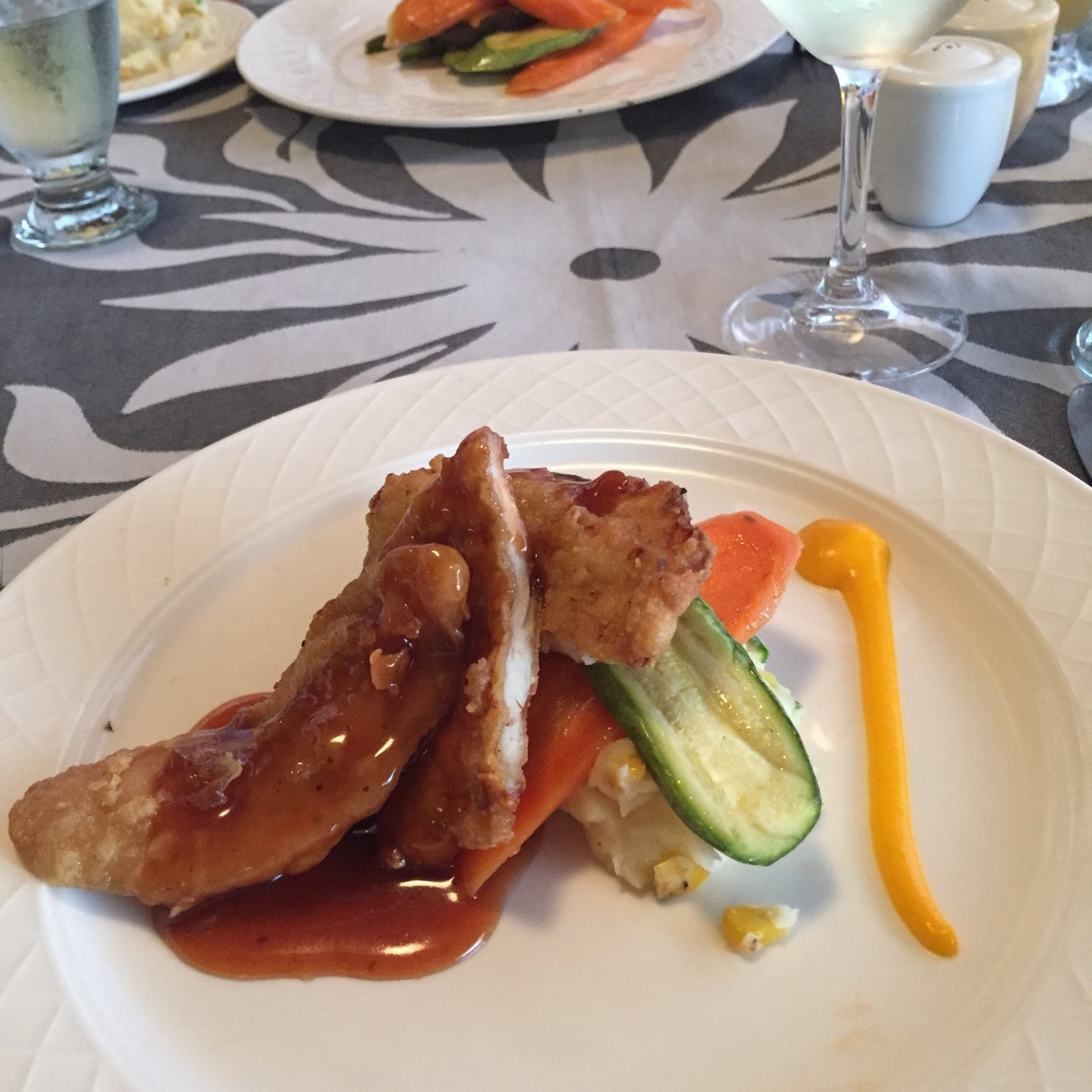 There were theme nights for dinner at one of the restaurants. This one was Western. I wasn't a huge fan of the chicken but I wanted to eat alllll the corn mashed potatoes!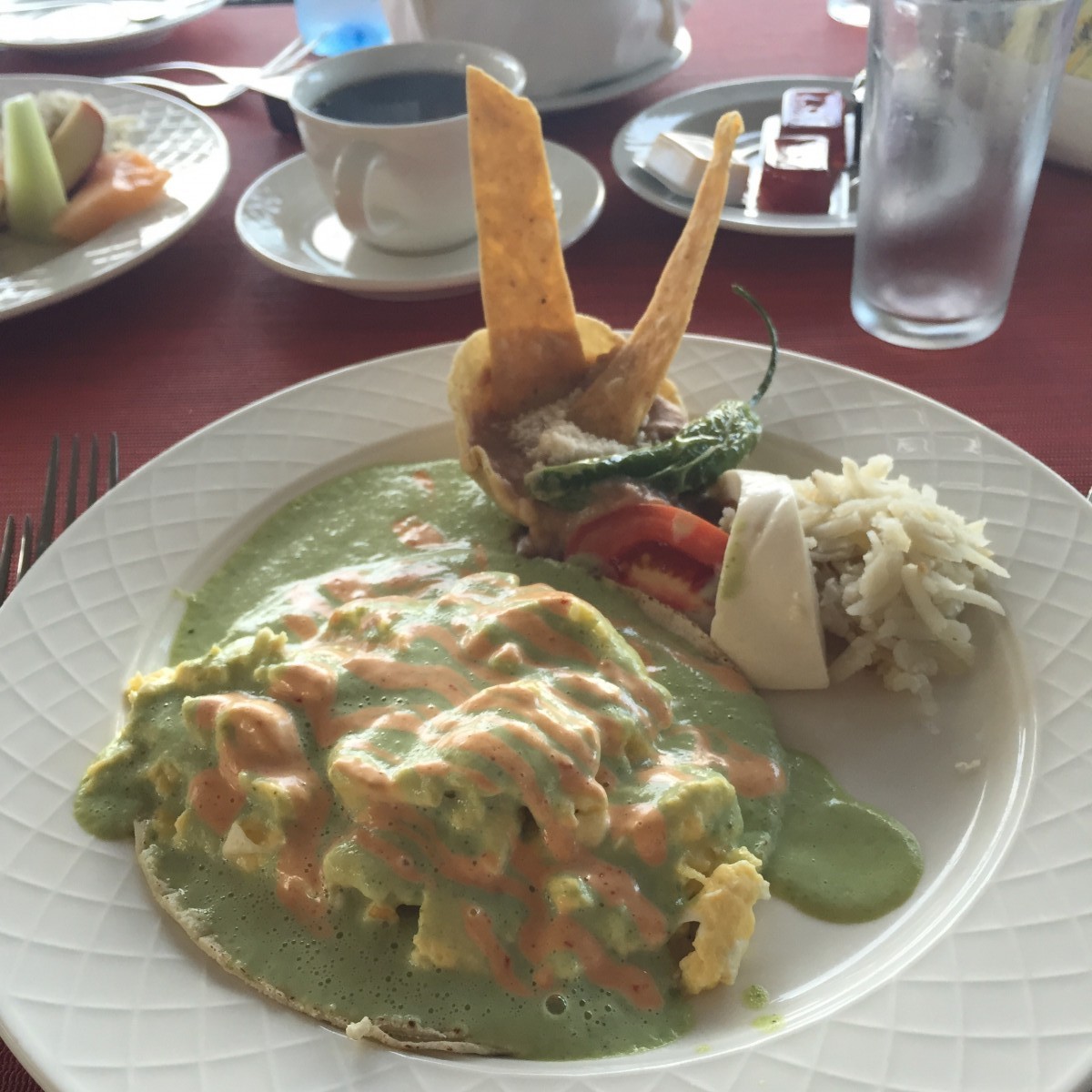 Okay so my coworkers told me this looks disgusting but I can tell you it tastes amazing! A tortilla with scrambled eggs smothered in salsa and guacamole sauce. So good!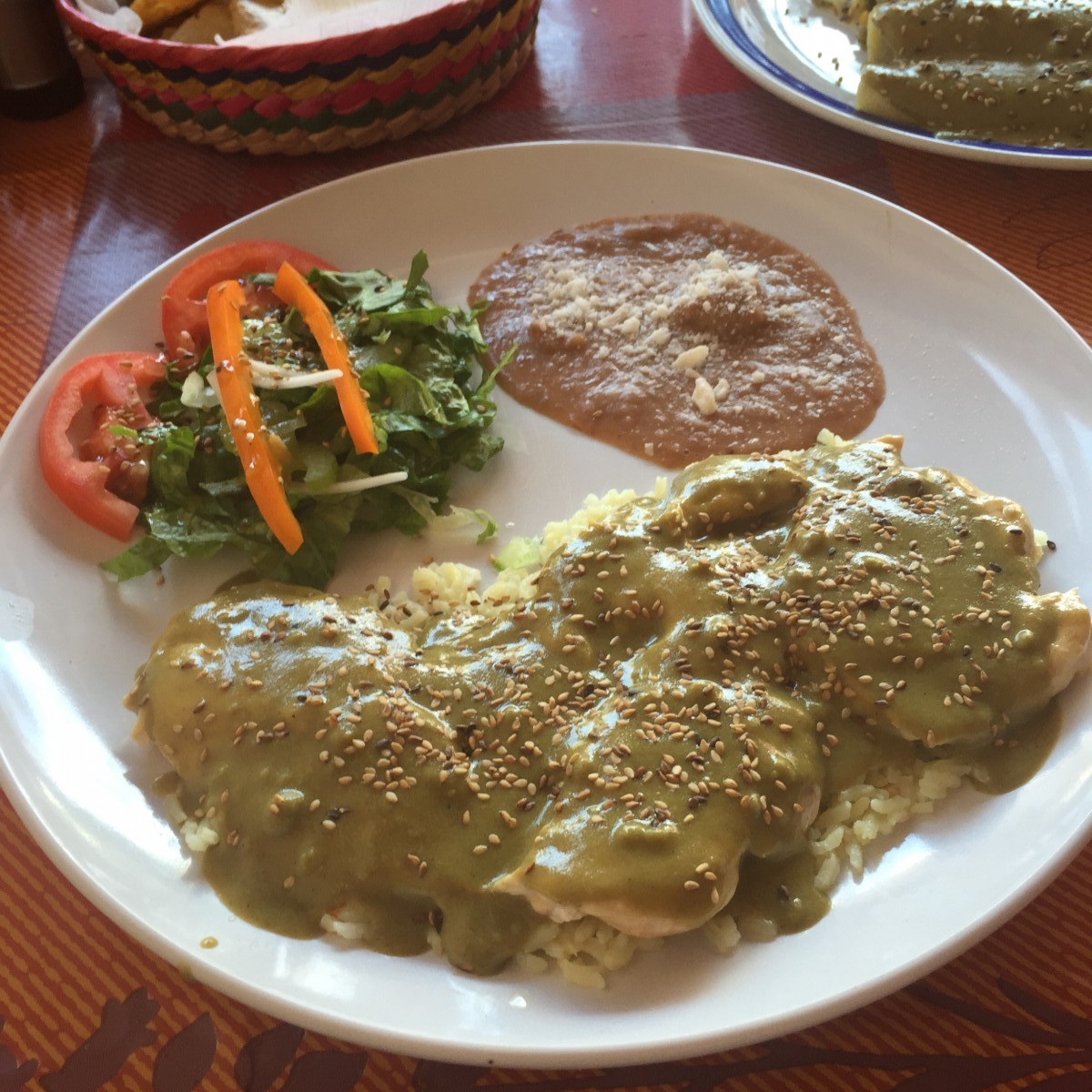 We explored Old Puerto Vallarta one day (more on that tomorrow) and decided to get lunch outside the hotel. It was hard to pick a place because outside our hotel our phones only worked when we ducked into a Starbucks. It made choosing a restaurant a little difficult. We were going to go to a taco place but they were not opening until dinner (despite saying otherwise online). We ended up doubling back and going to a place we saw on the same street. It's called El Mole de Jovita. It was SO good! Their mole sauces were so fresh and all their food had so much flavor.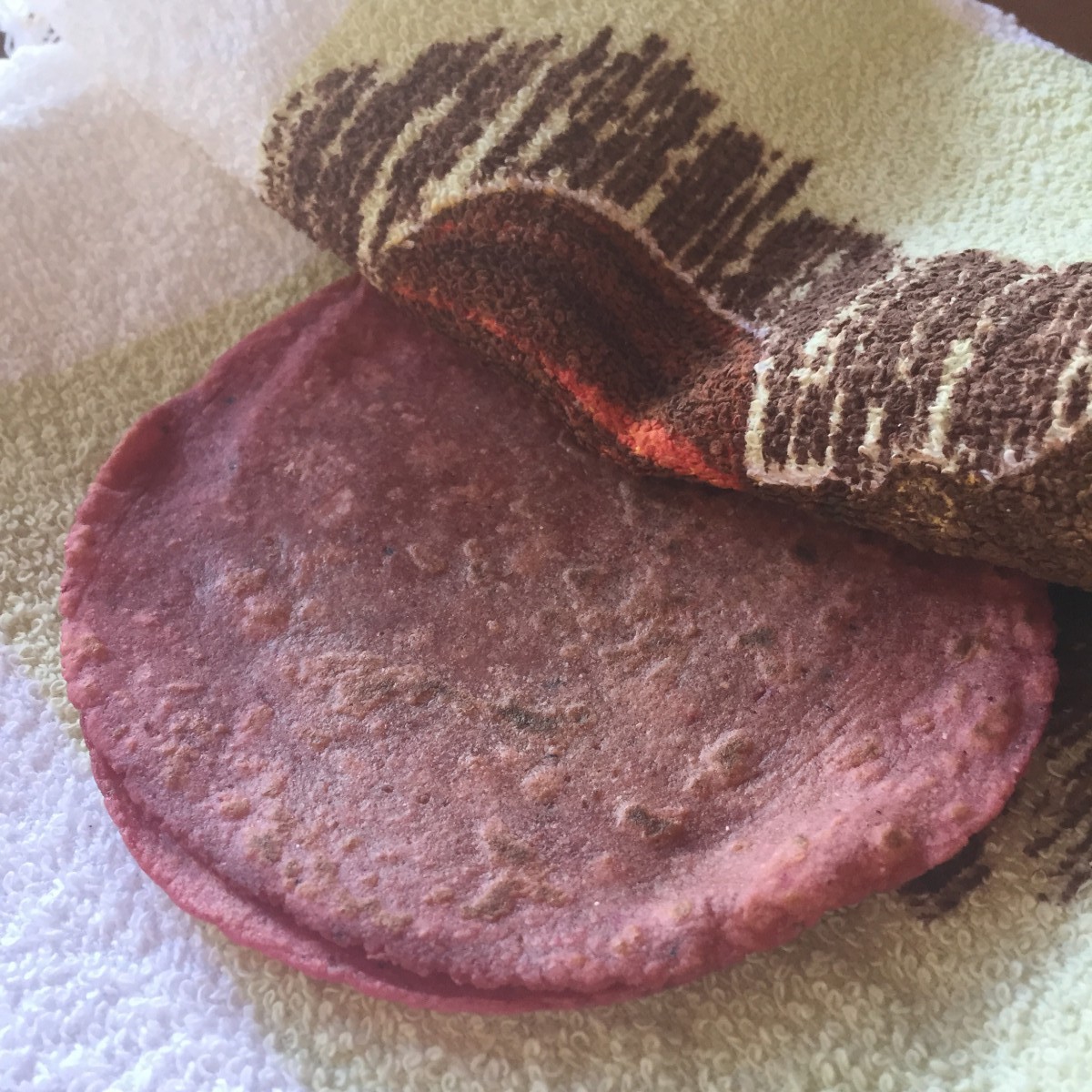 They even had beet tortillas! We definitely want to go back here.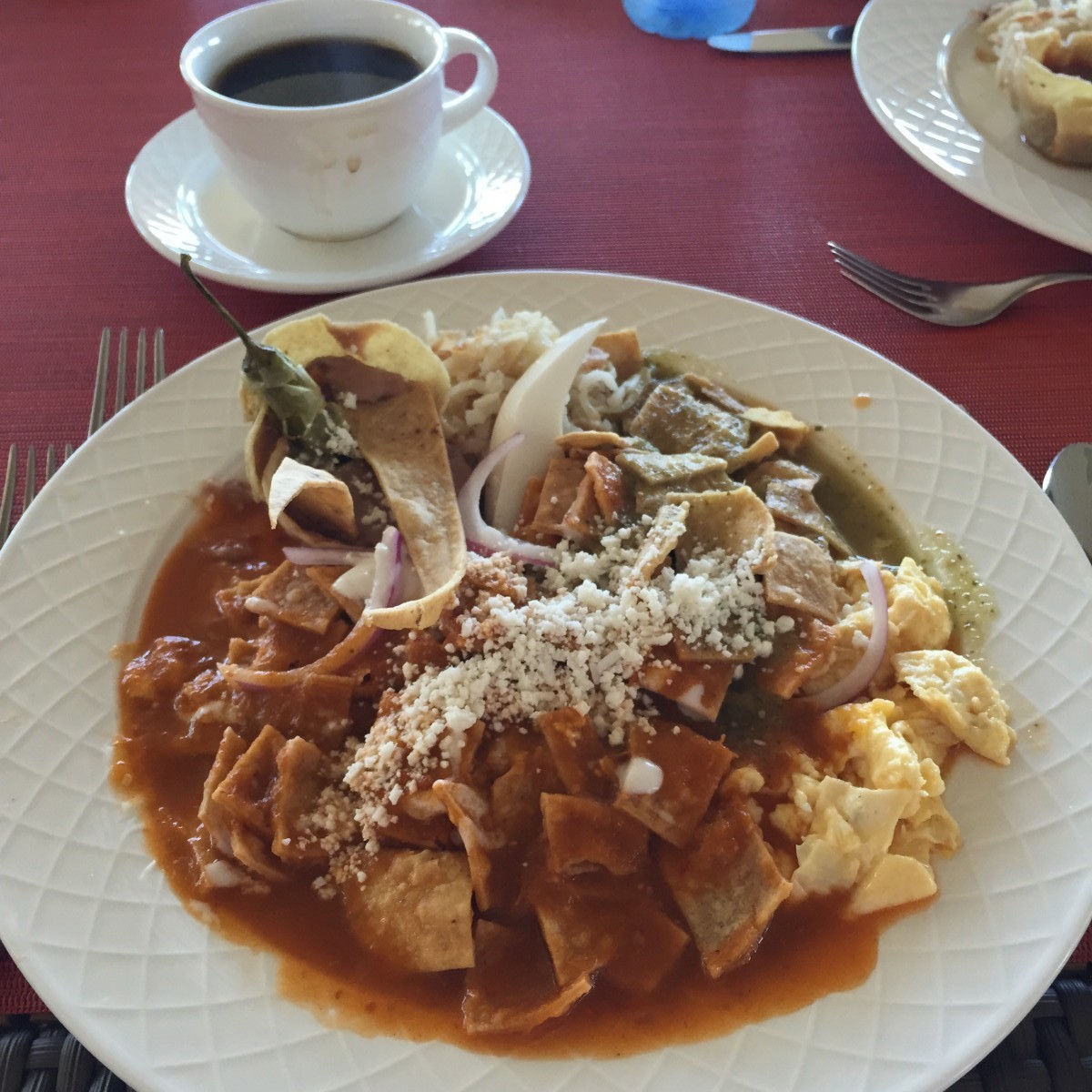 Another delicious breakfast from our hotel. I've never had little tortilla chips in sauce for breakfast but it tastes so good!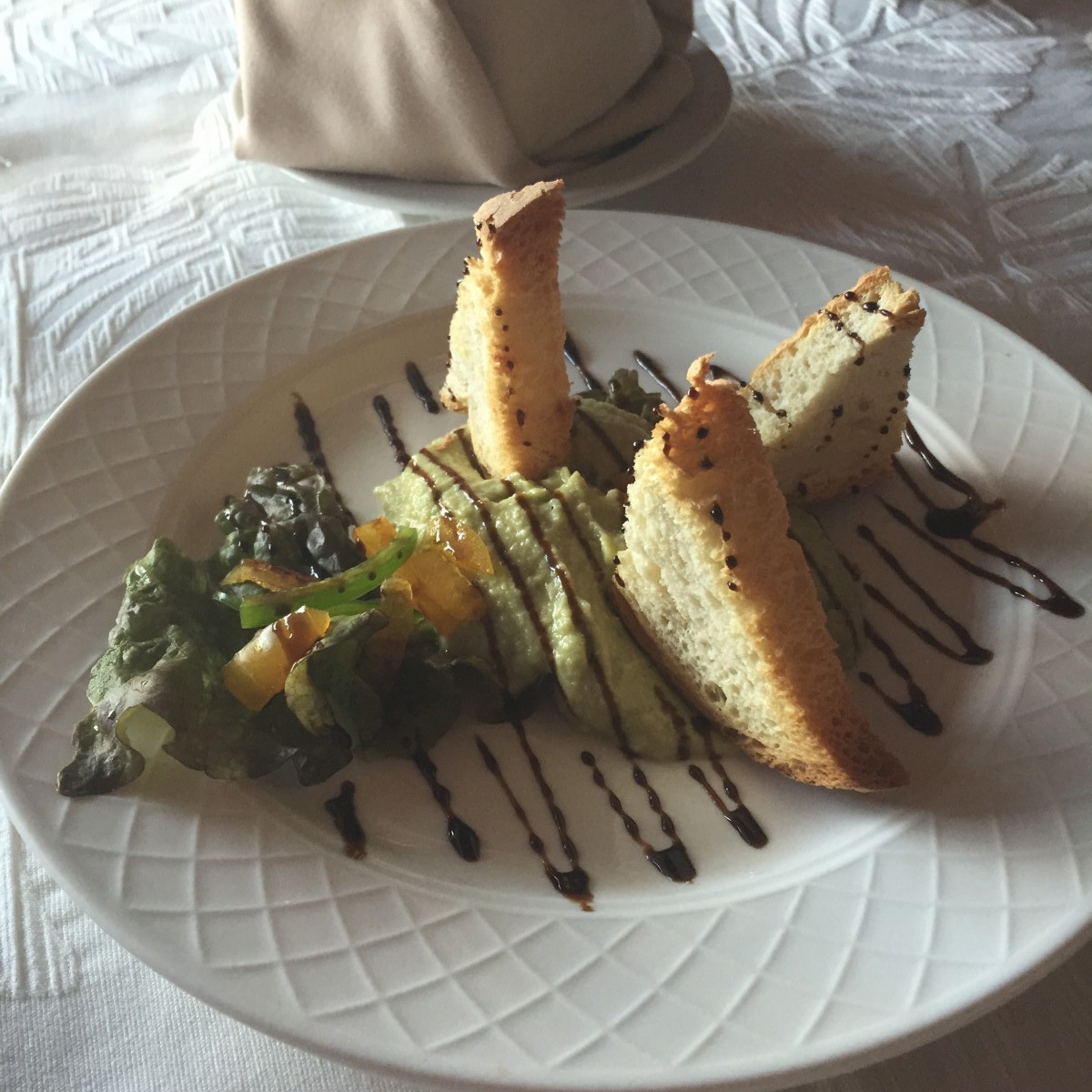 The Italian restaurant on our property was fabulous. I loved everything we had there.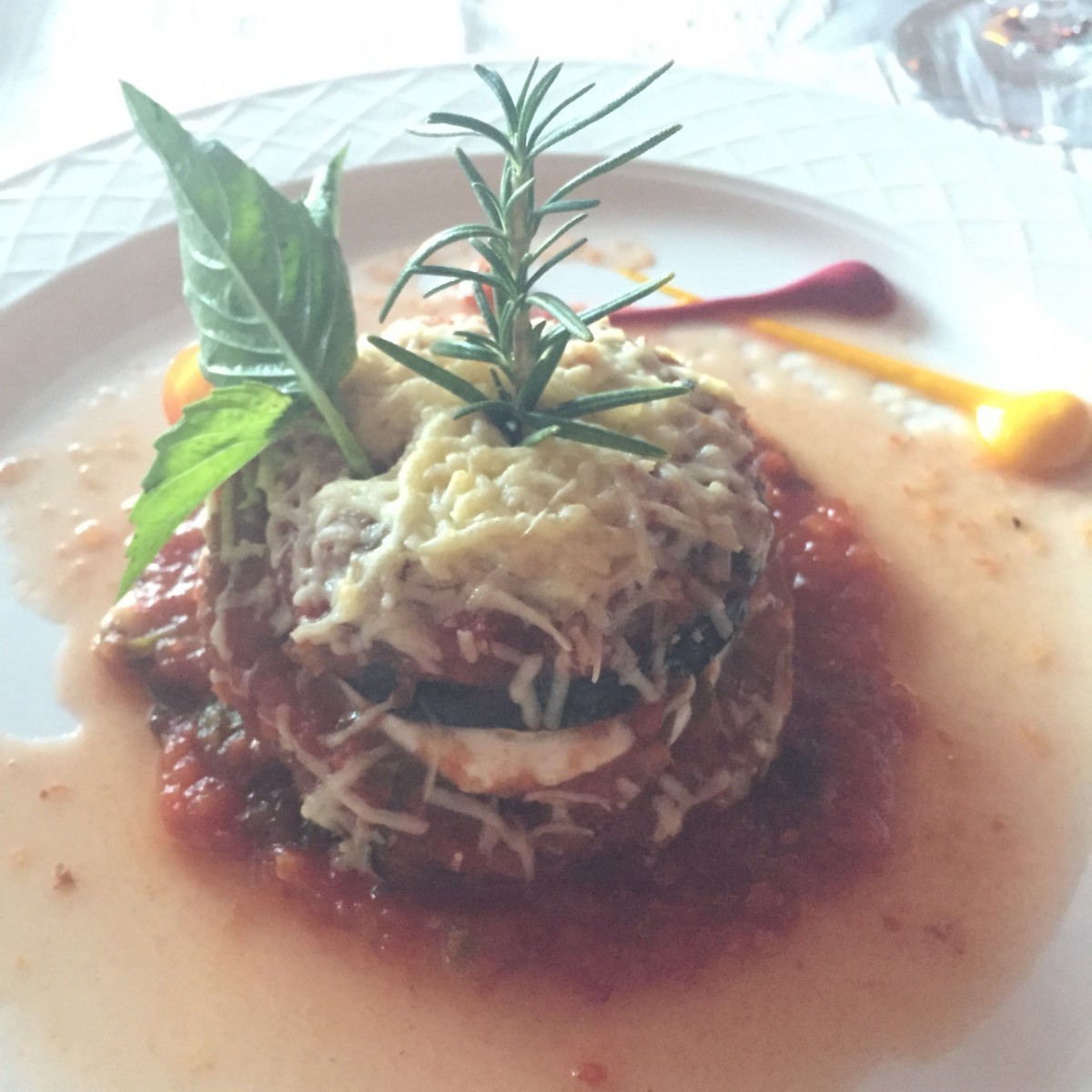 Like this eggplant stack. Yum!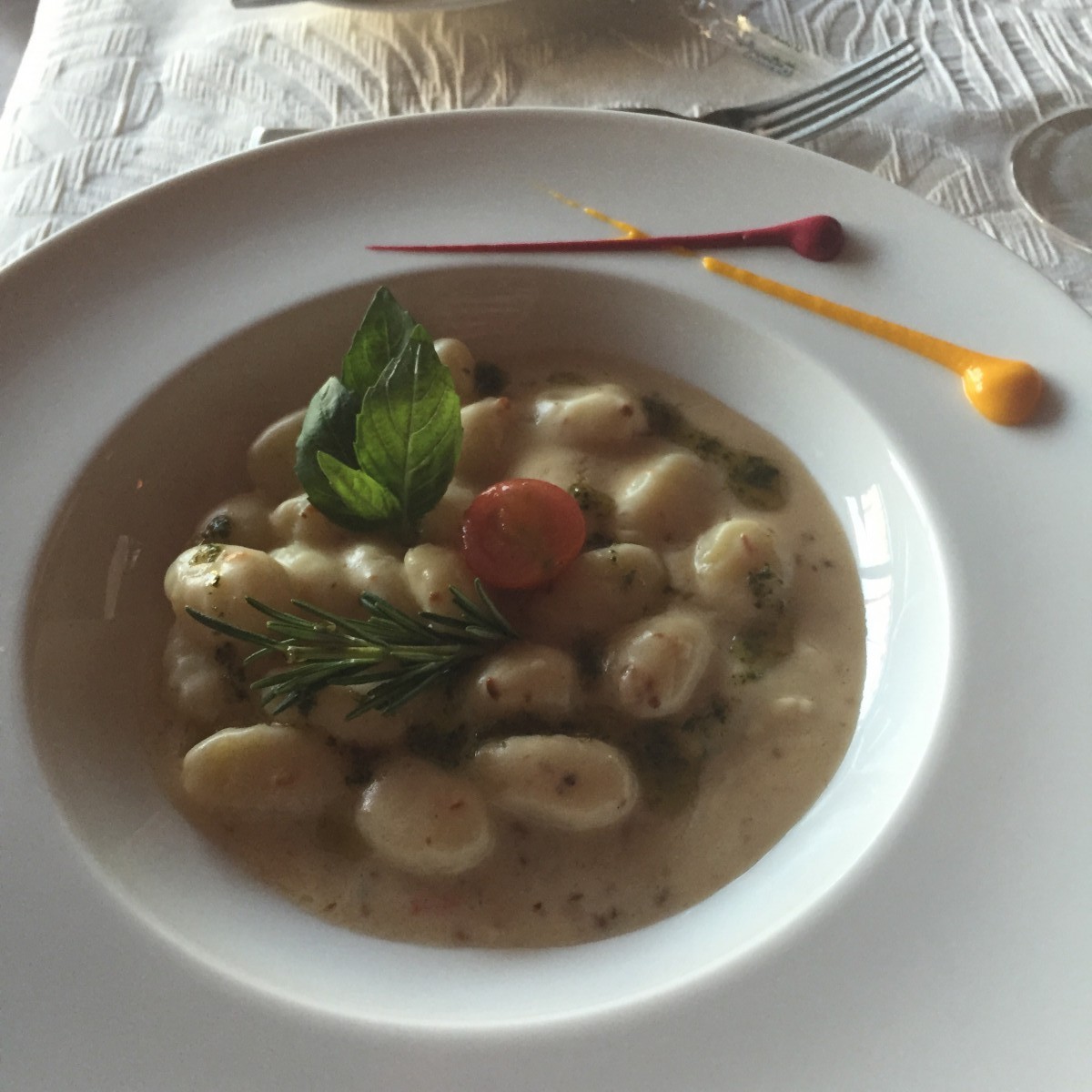 Garlic gnocchi.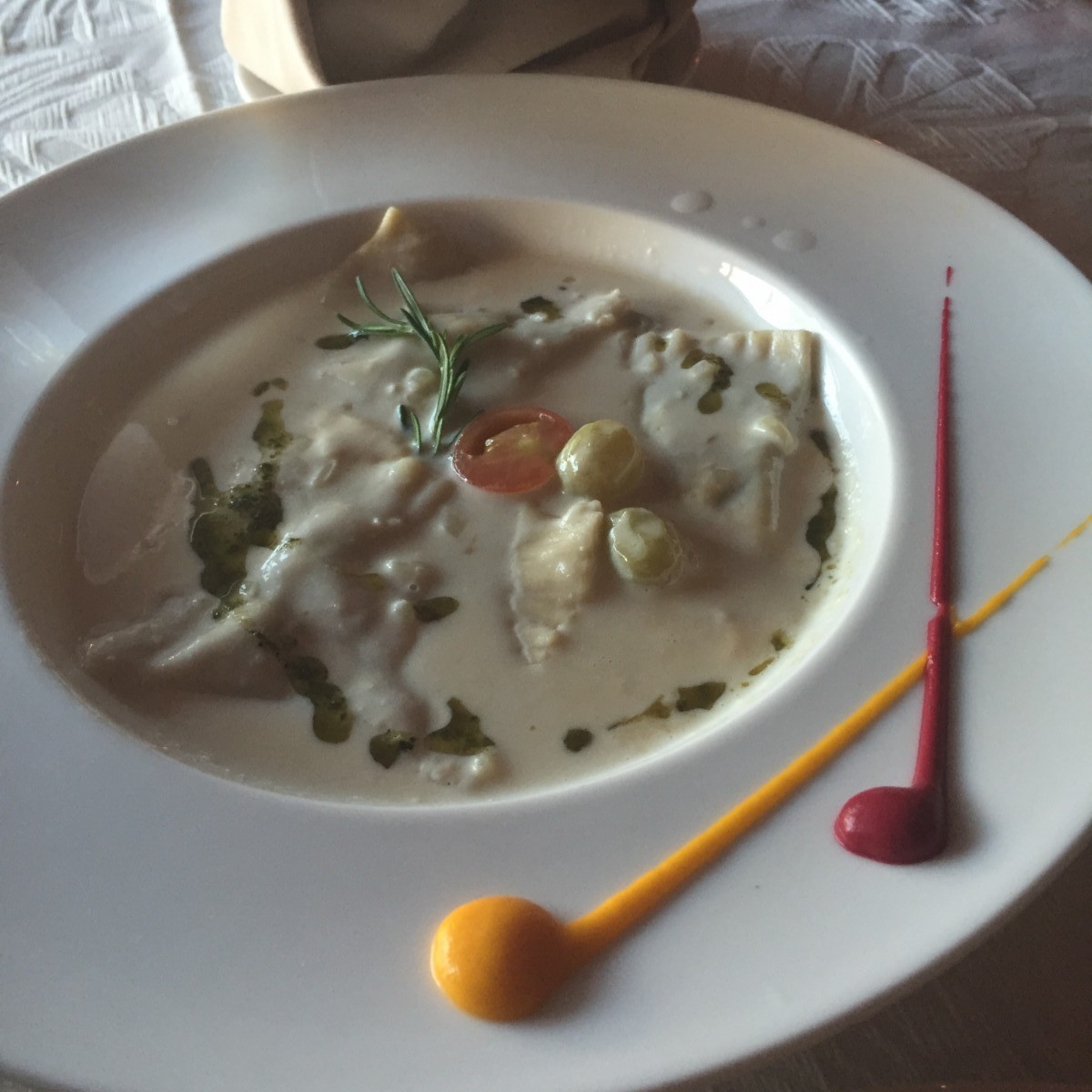 Spinach raviolis.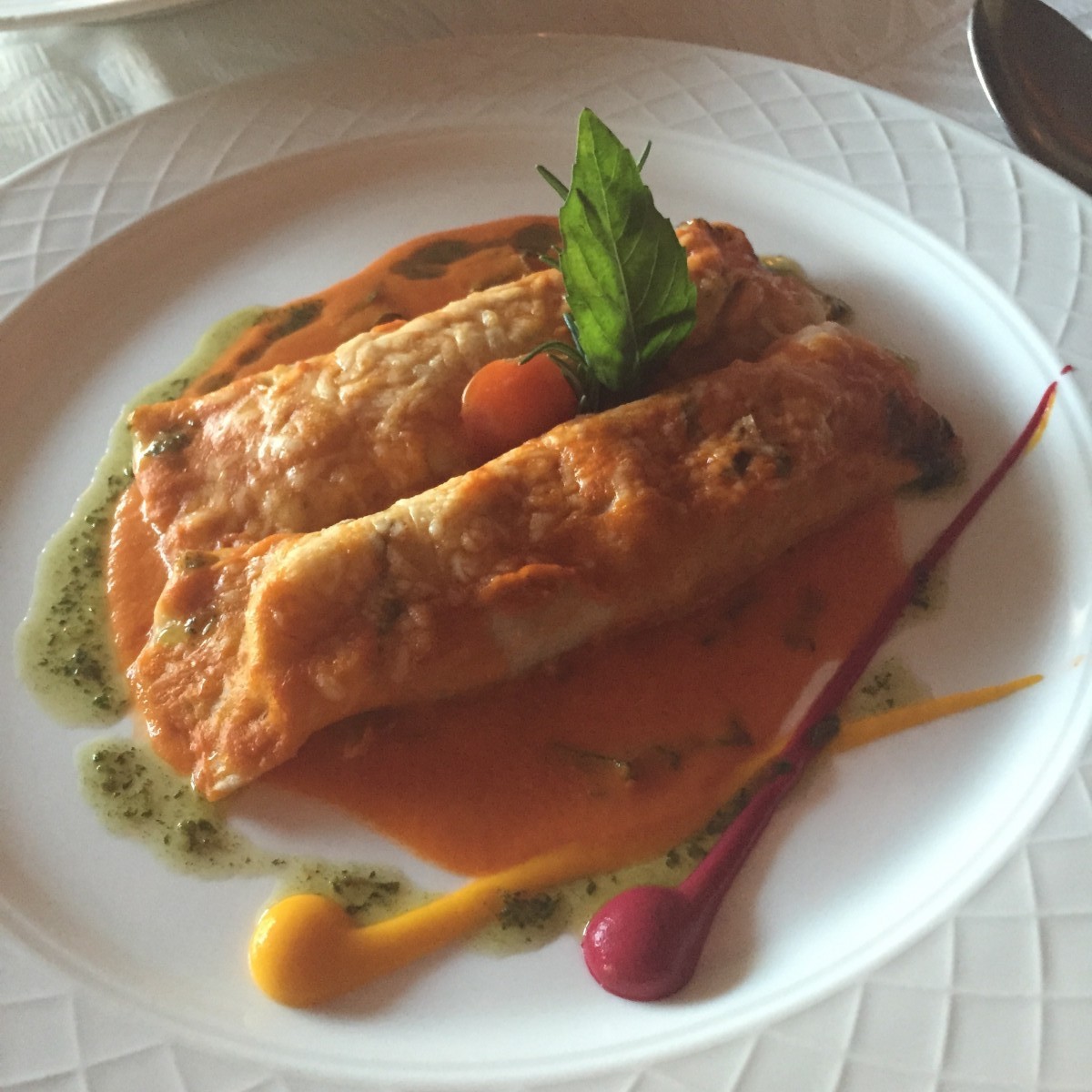 Grilled eggplant cannelloni.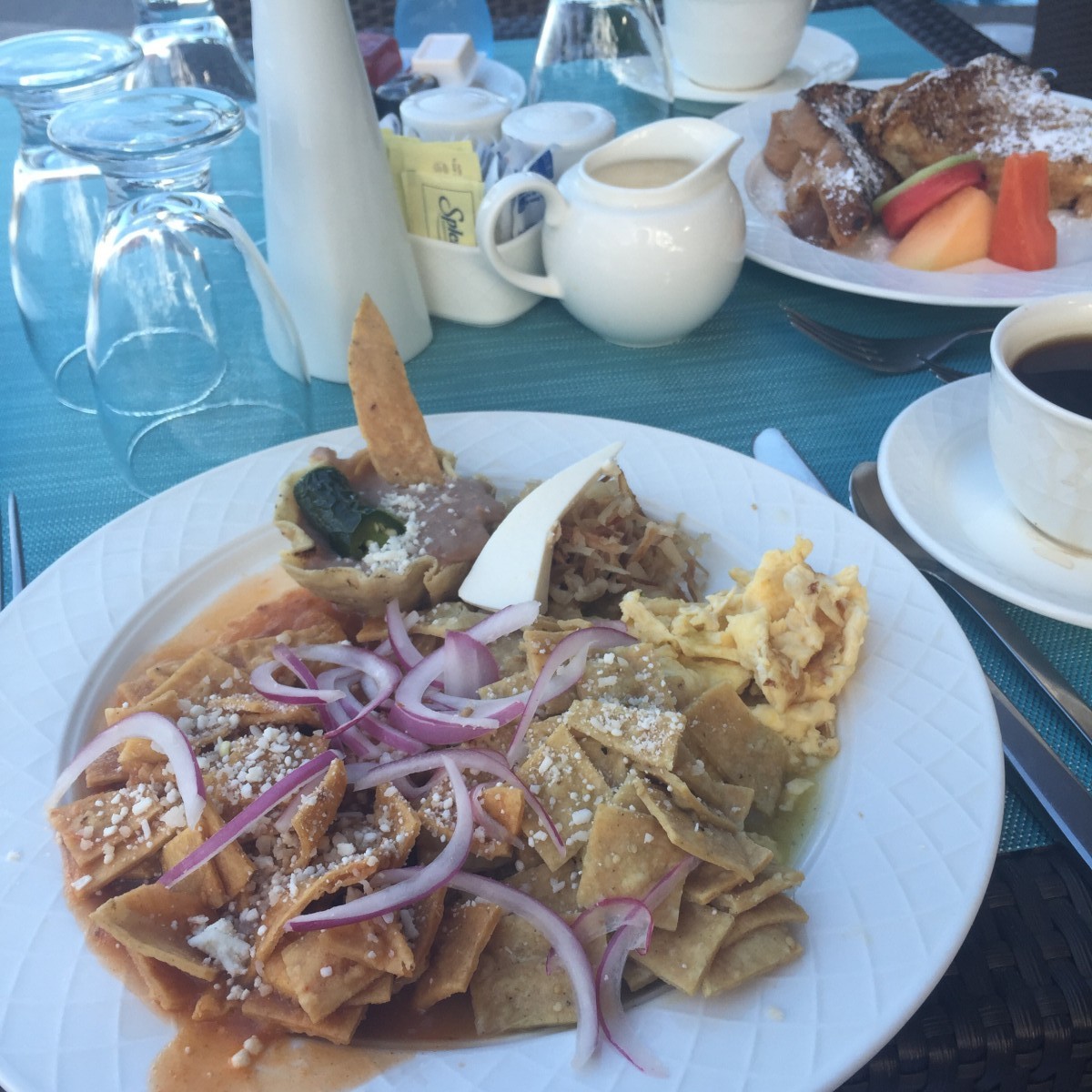 Yummy breakfast. I was also in love with their coffee! It was really good!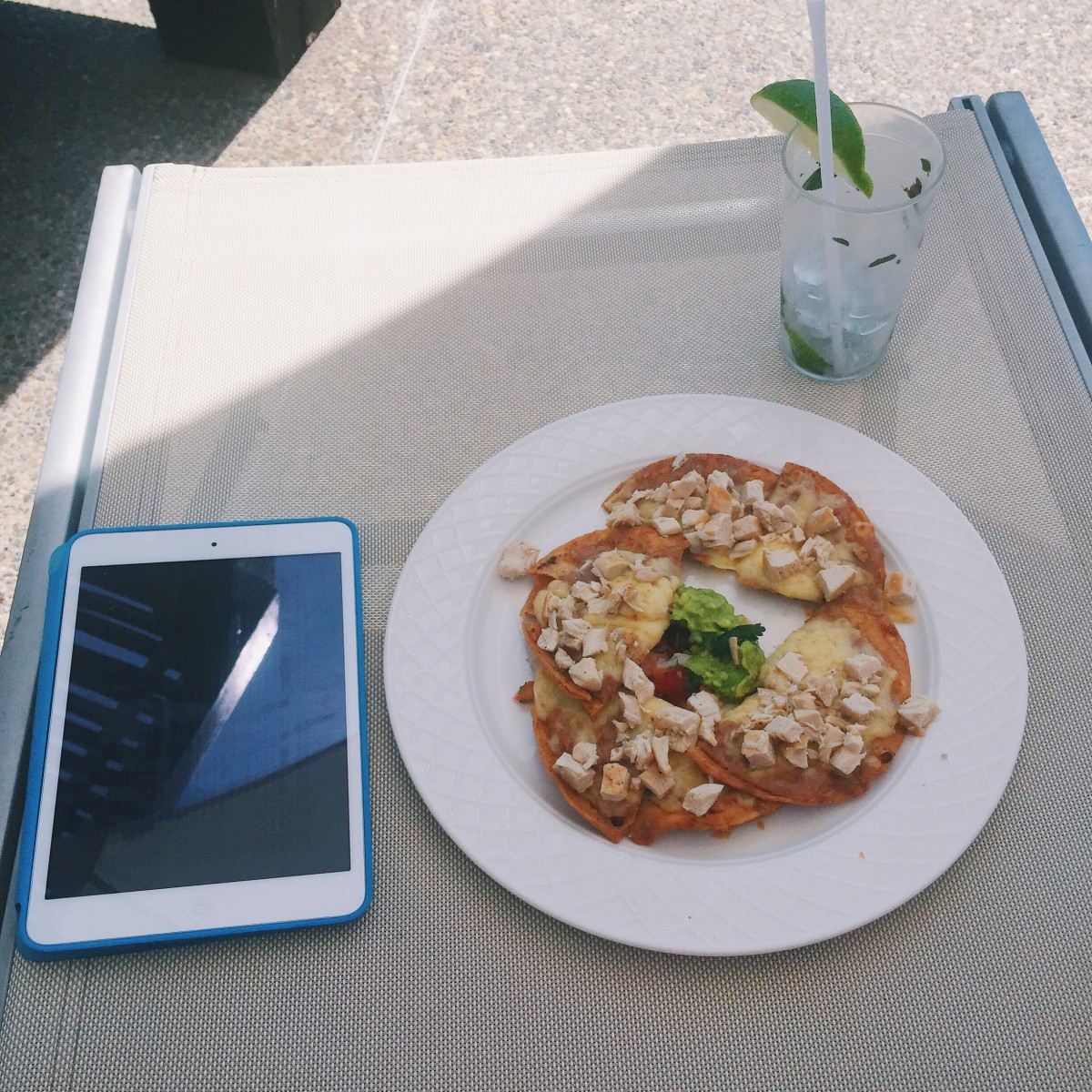 We made use of the poolside service a lot. 😀 I made a vow to eat guacamole every day I was there and usually had it multiple times a day. The resorts guacamole was unreal. So were there nachos. Photographed with an already finished mint mojito and my Outlander book.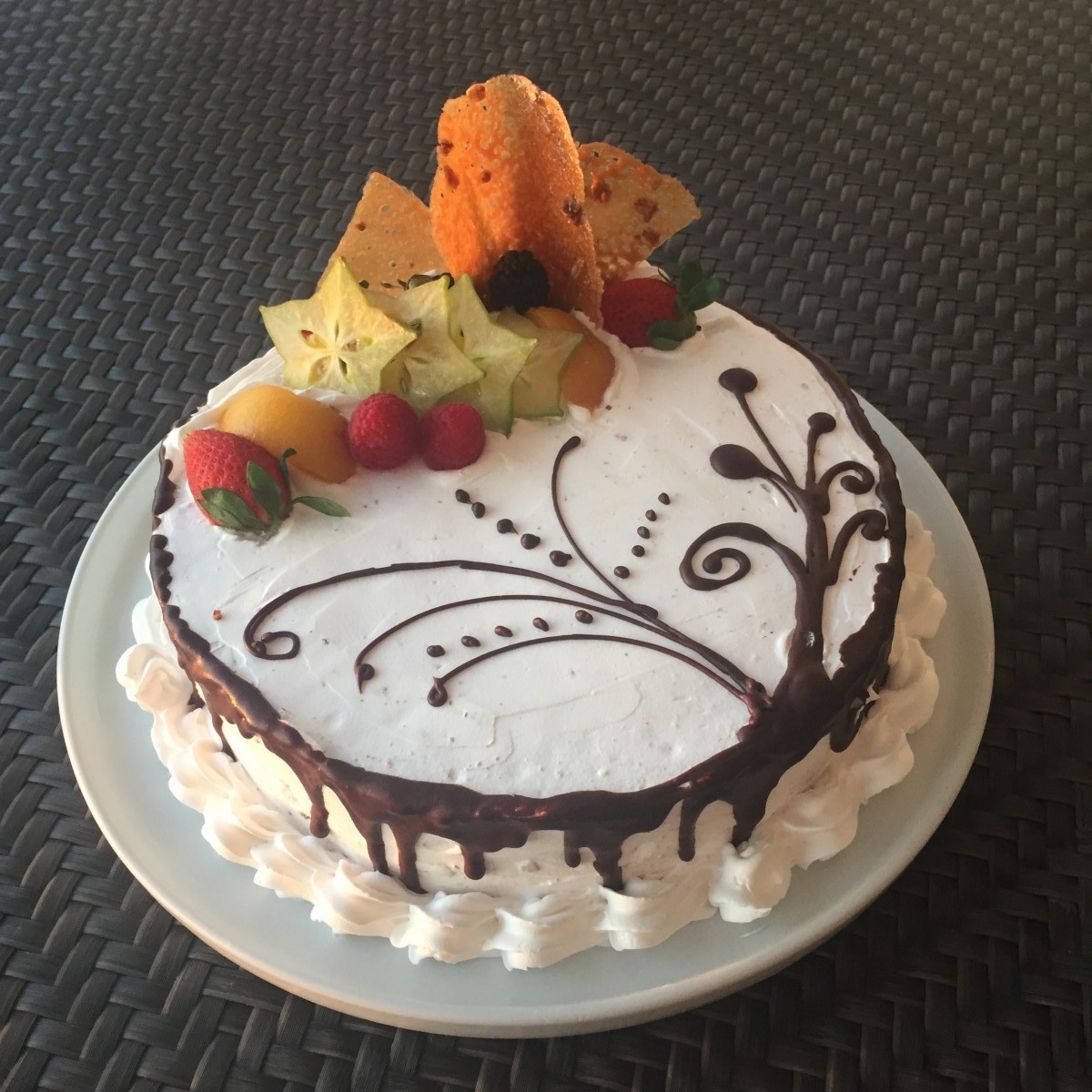 We ended the trip with a cake to celebrate our second anniversary! Josh teaches in the summer so our vacation times are limited to spring break, fall break, and winter break. It's a few months early (we got married July 6, 2013) but it was still a well-deserved celebration nonetheless. I'm excited for a million more years together!
Questions of the Day: What is your favorite style of food? Are you a guacamole fan? What's something you'd like to eat every day?