This past Christmas I was looking for a special present for Josh. We've been talking a lot lately about how much we enjoy experiences together more than material goods. So I figured why not get him an incredible experience like a trip (for two) to Mexico? Last year we went to Cancun for our honeymoon, so I thought a trip back would be fun. The more I looked into Mexico the more I heard incredible things about Puerto Vallarta.
When I stumbled upon Sunset Plaza on TripAdvisor and read all the positive reviews, I knew I wanted to go there. When I checked out their website and saw they were having an incredible deal (that was all-inclusive!), I was sold. So I booked the trip and wrapped a note under the Christmas tree. Josh was super excited and we were able to book the trip for his Spring Break. All we needed was for March to get here! It finally did, and we hopped a plane for our latest adventure.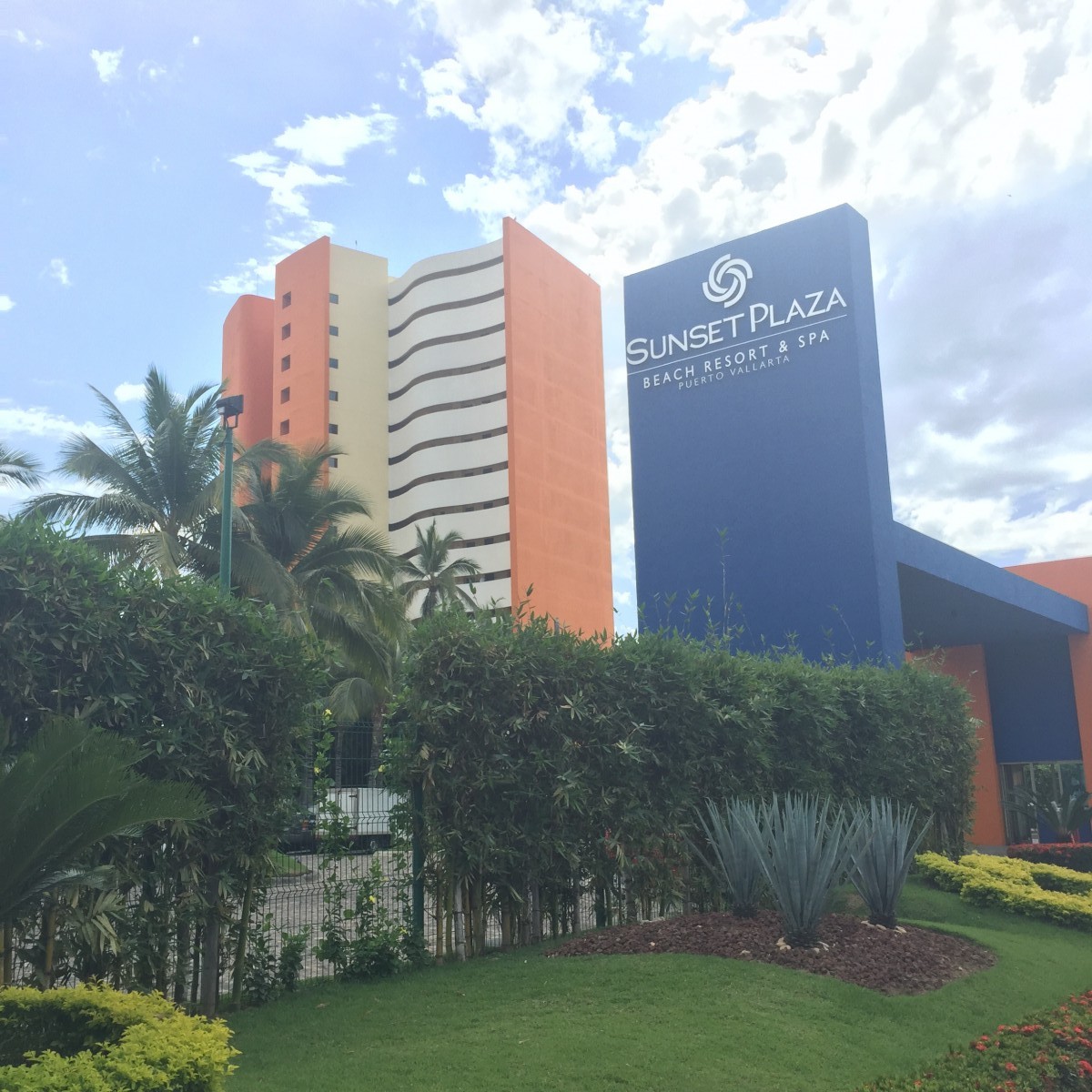 It took us to Puerto Vallarta to this hotel. I don't think it's possible to love a hotel more than I love this one. We want to go back to Sunset Plaza, like tomorrow. Prepare yourself for a photo dump of the hotel and and resort grounds. I want to remember it all.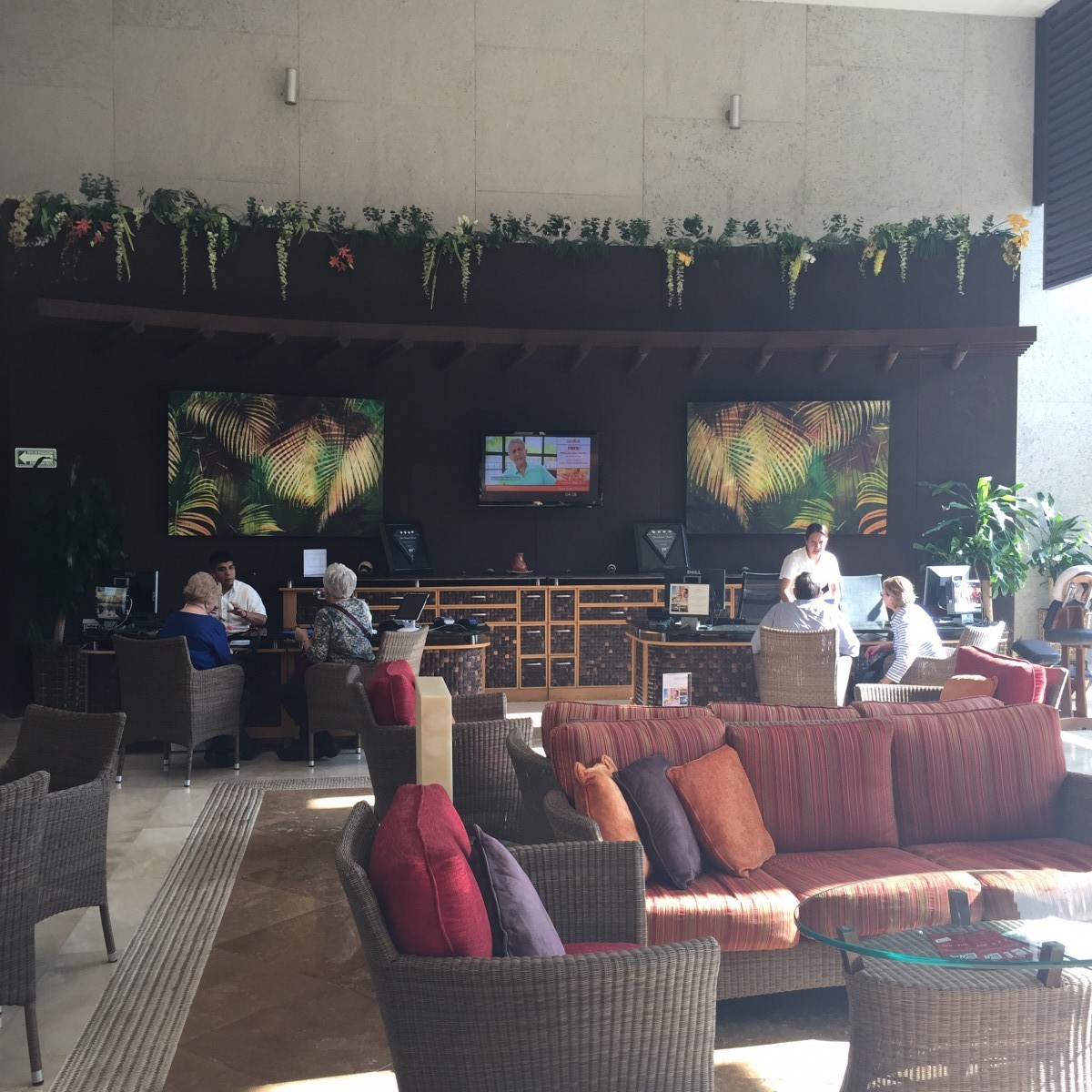 The lobby where we checked in and were immediately greeted with champagne.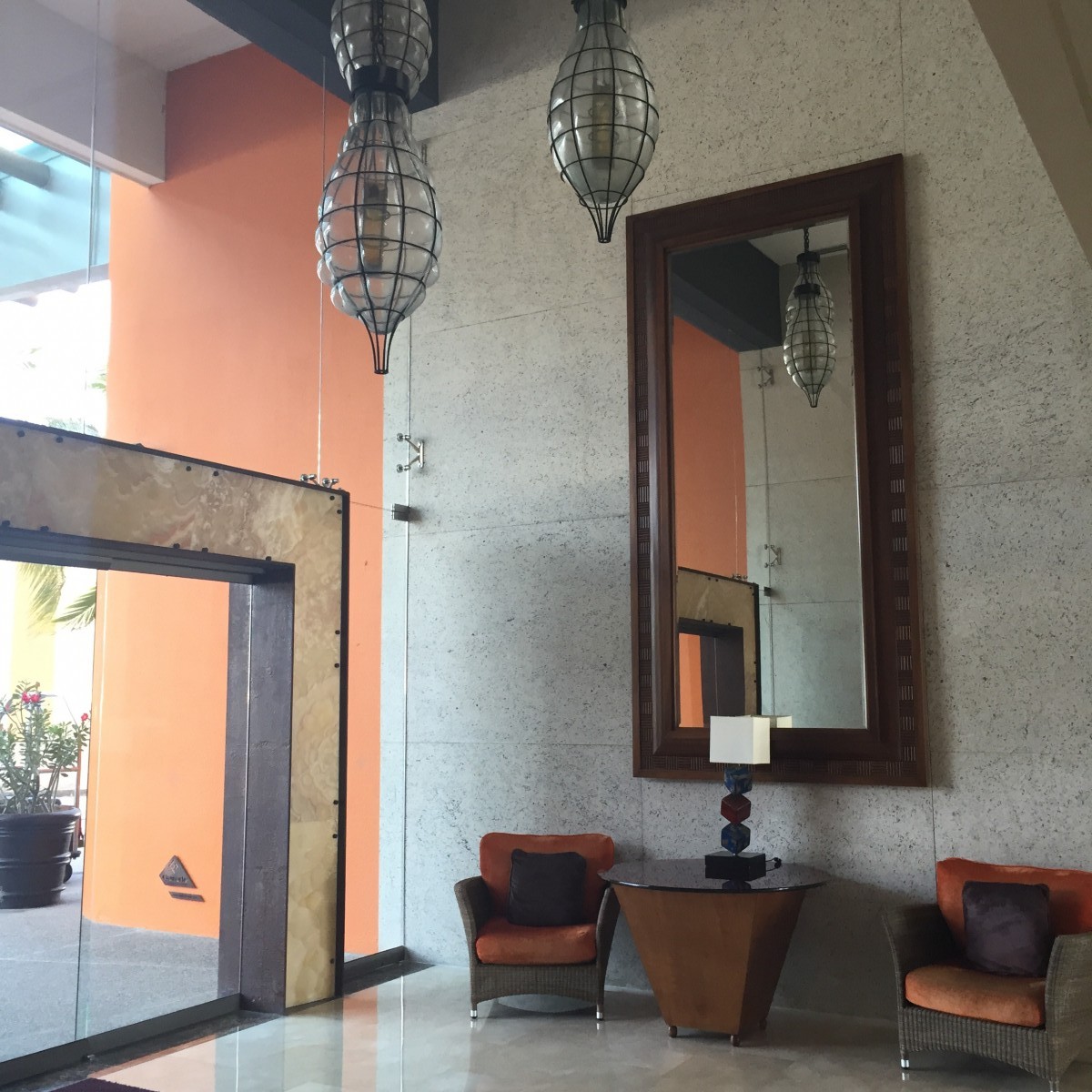 Entryway.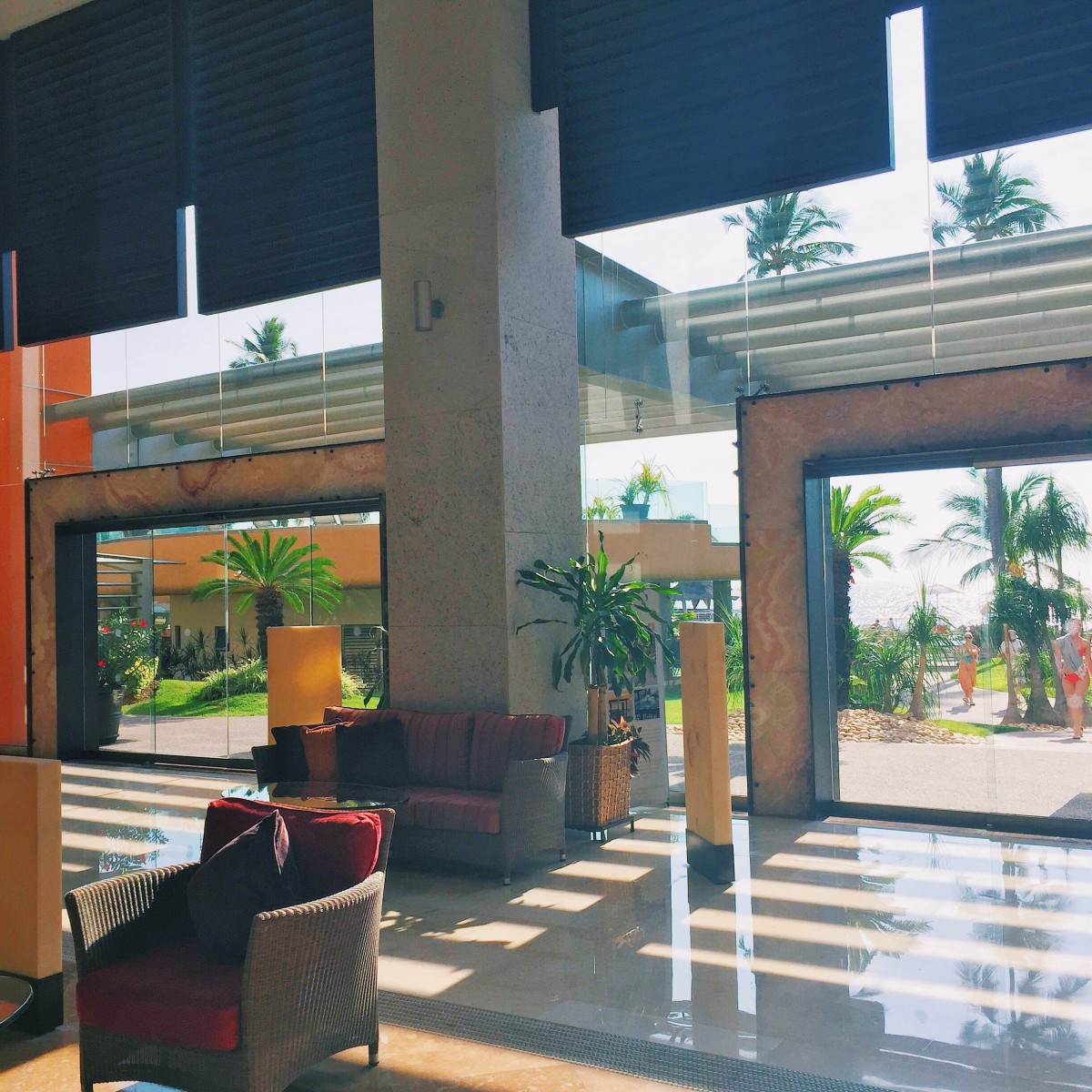 View out to the beach.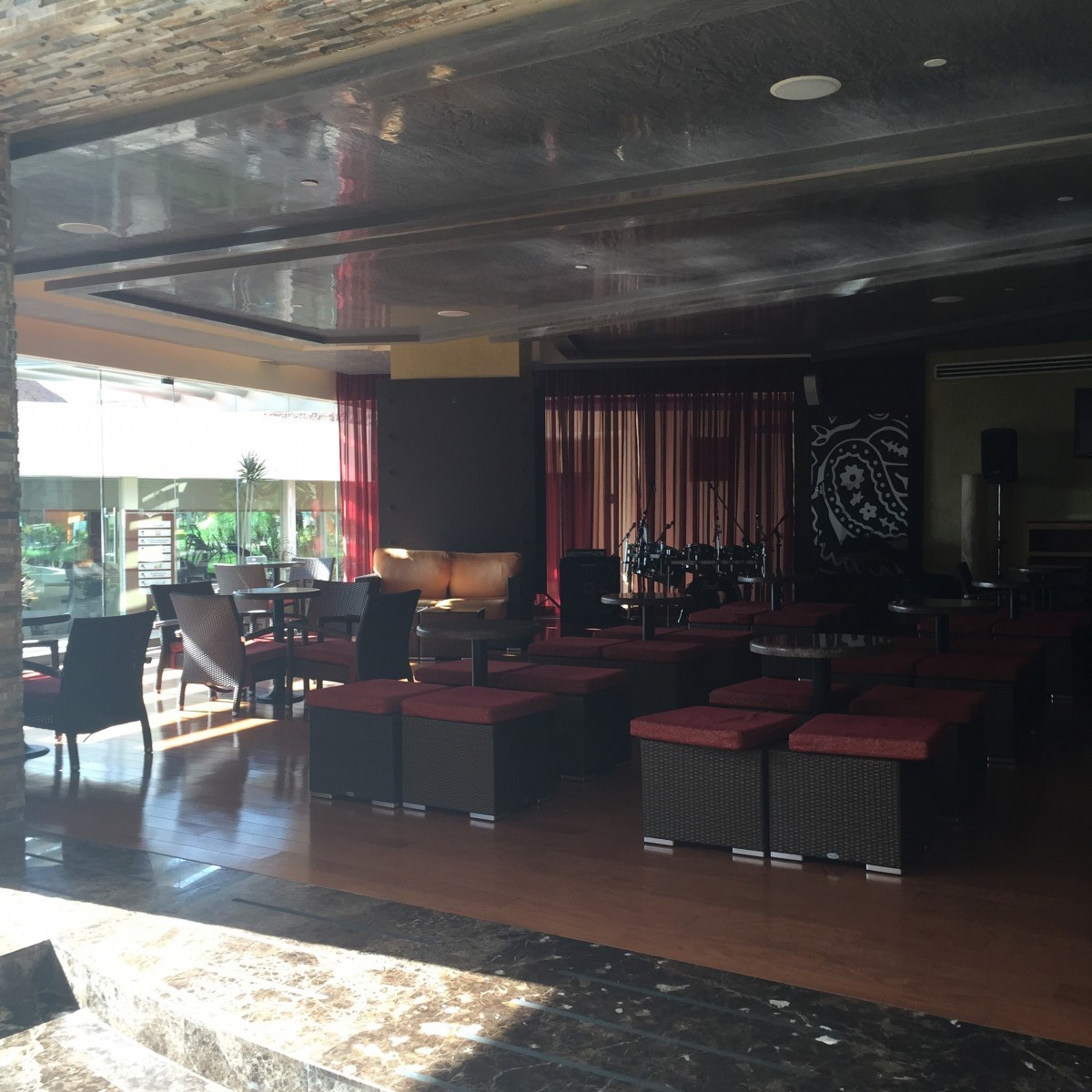 Fun little bar area.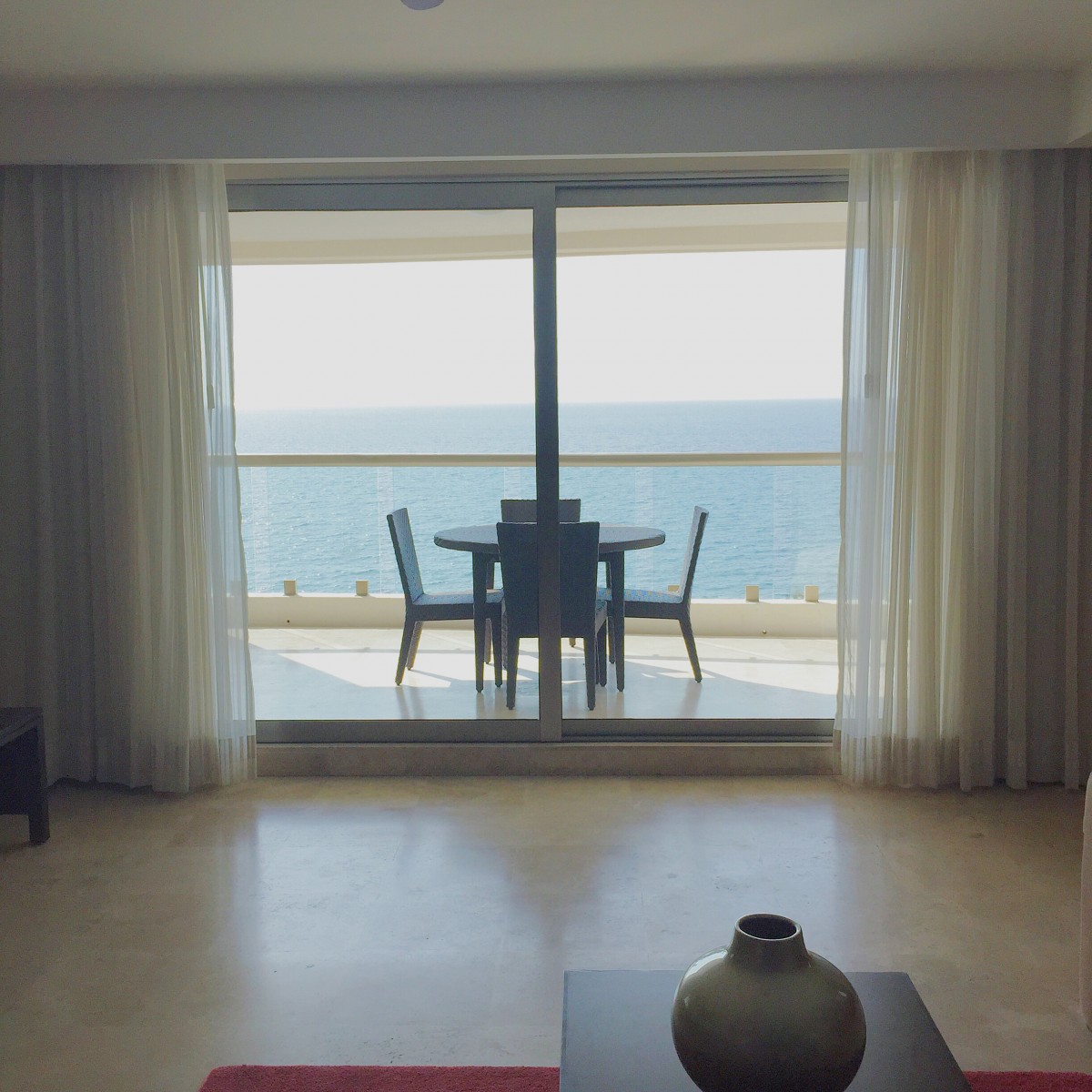 The butler took us up to our room and we were immediately greeted by this. I knew all their rooms had ocean-front views and we had a suite, but I had no idea it would be like this. My jaw hit the ground.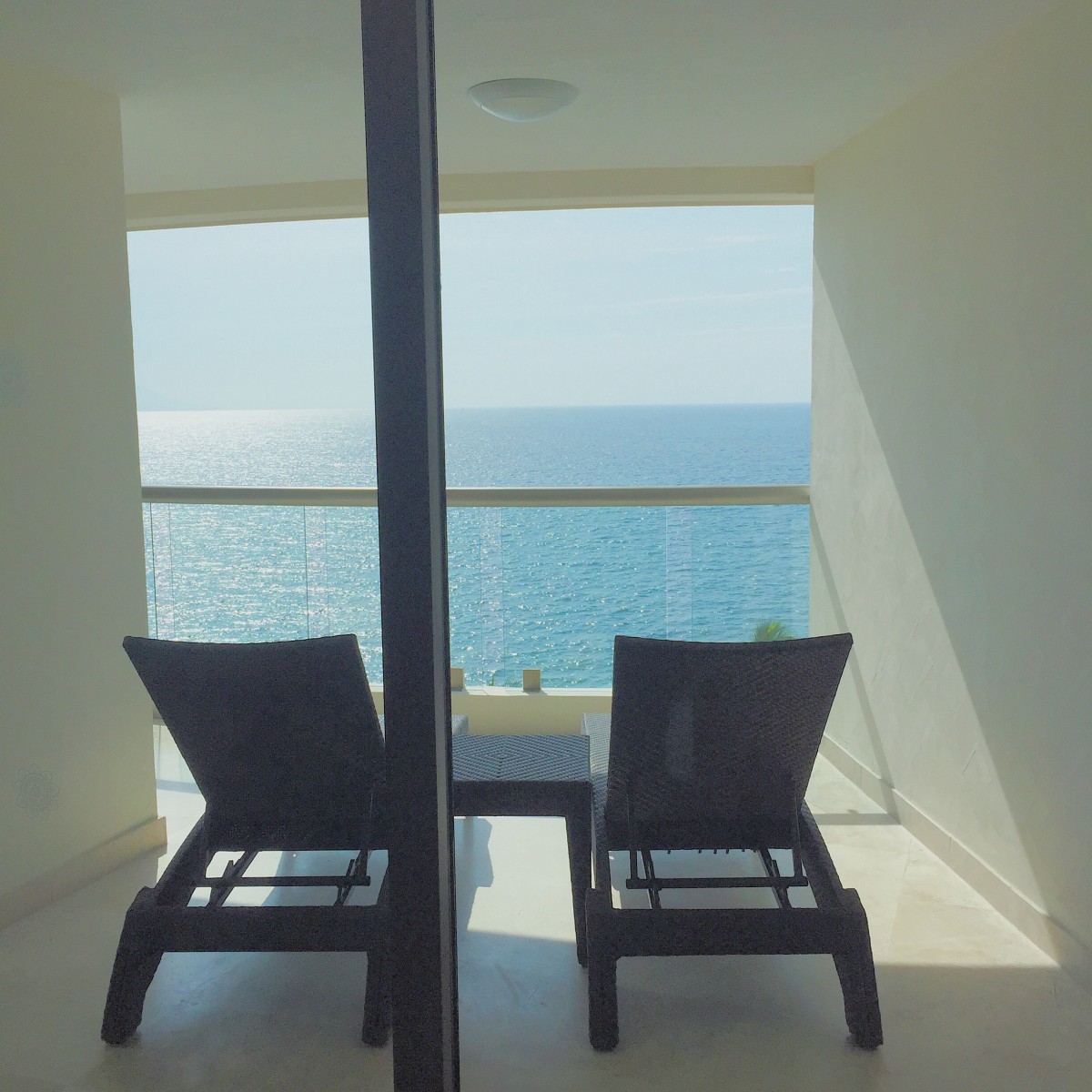 And then I saw the second balcony in our bedroom. I wanted to move in permanently.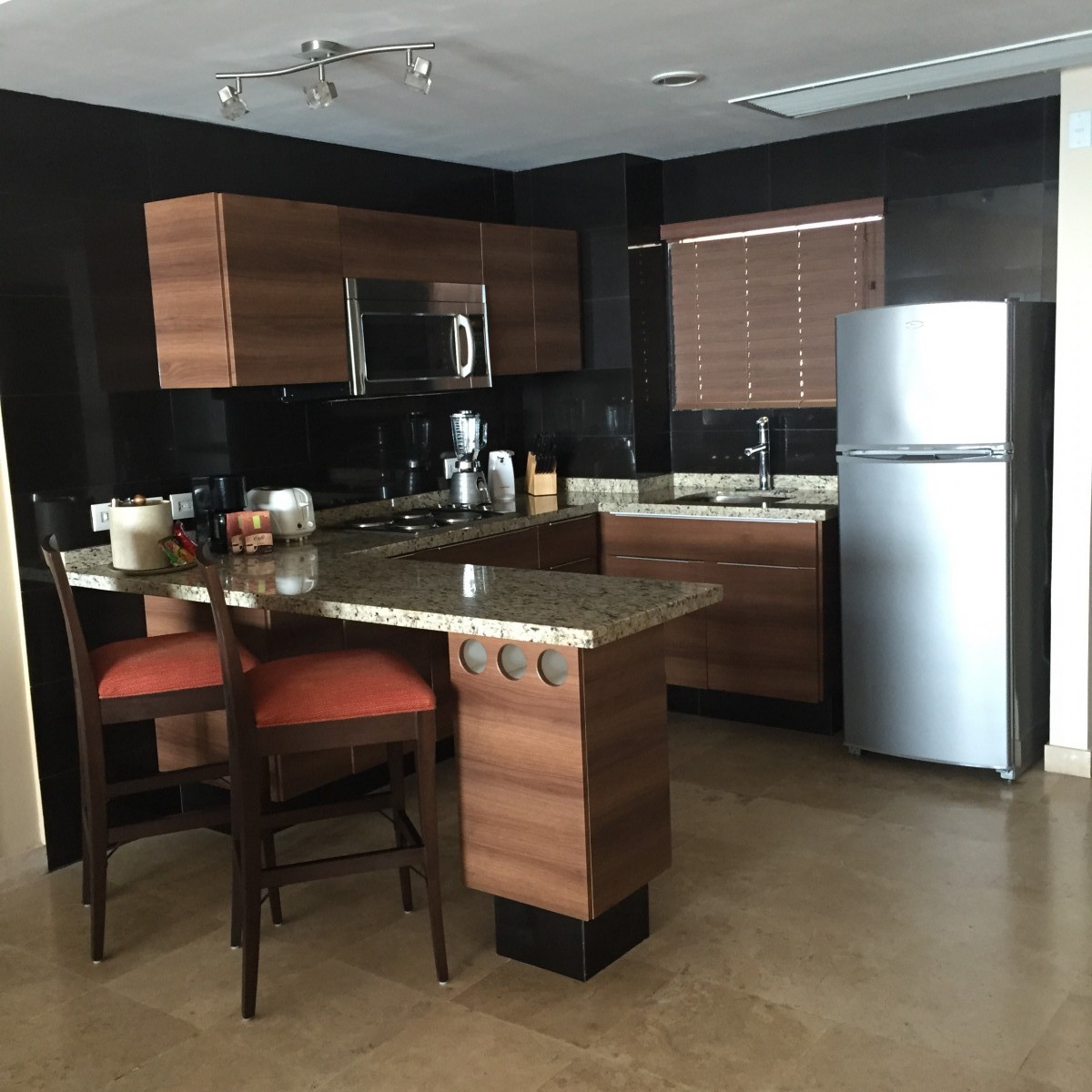 The kitchen we would never use. They offer European plans too if you don't want to do all-inclusive, but we were all about the food. It was so good!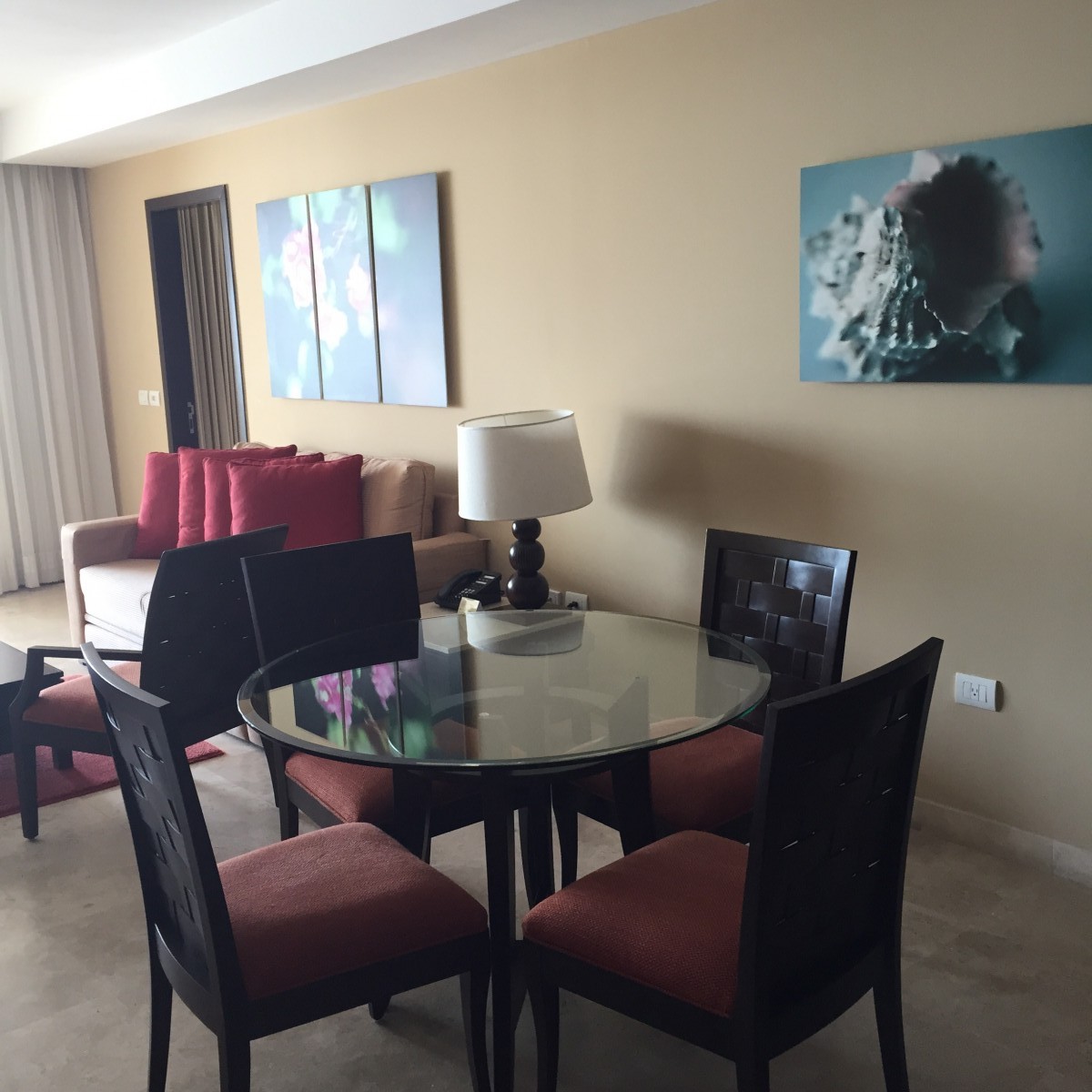 One side of the living room.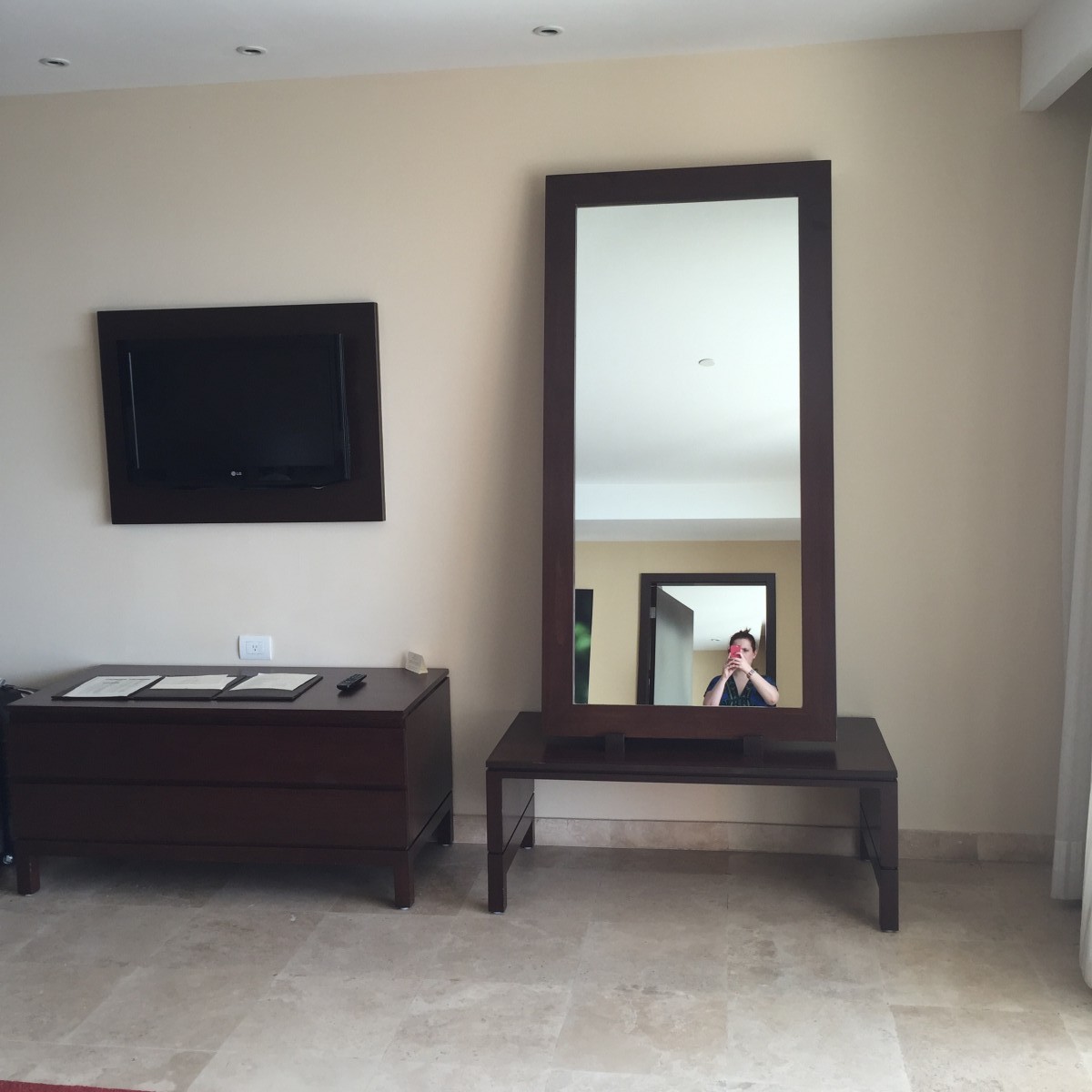 Other side of the living room.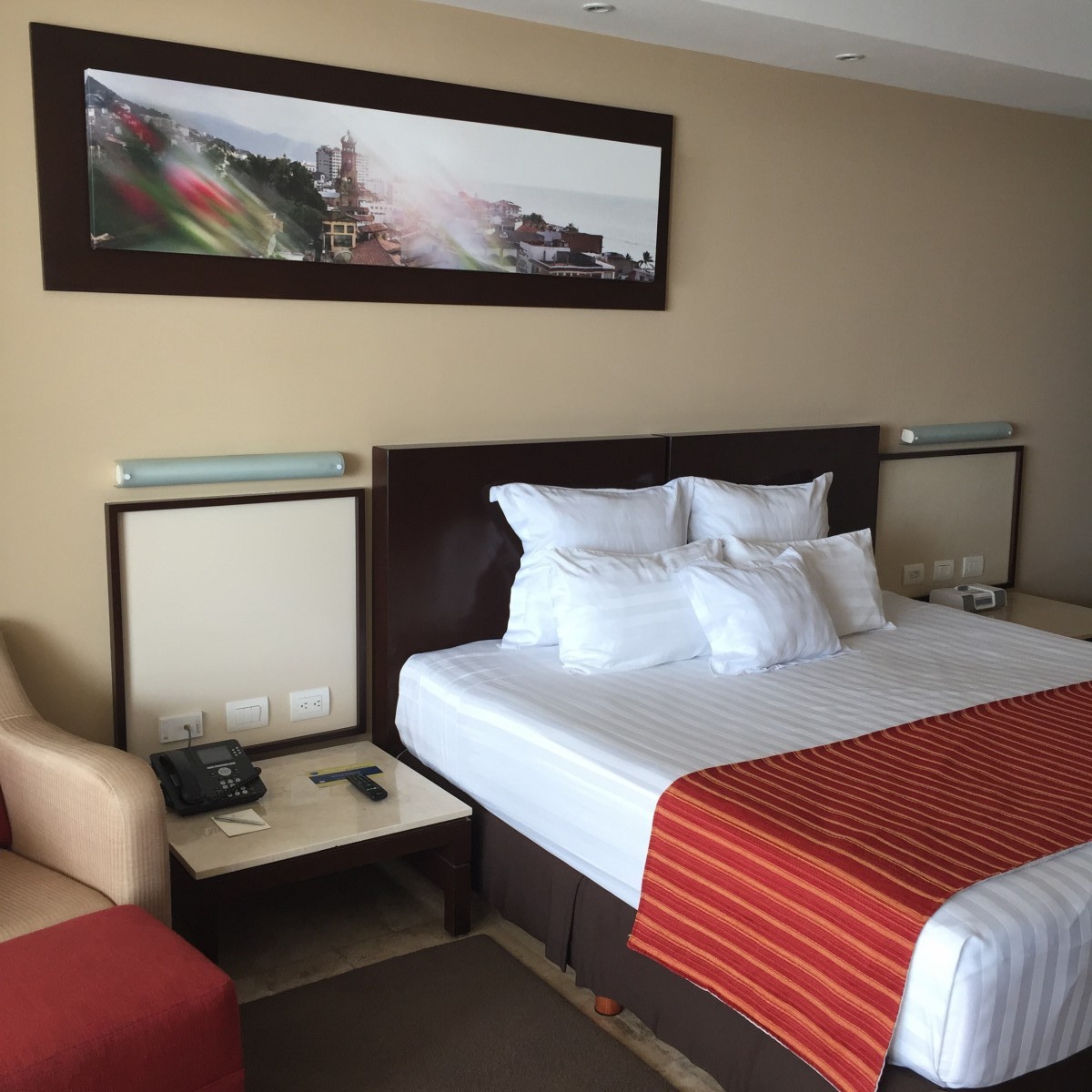 Bedroom.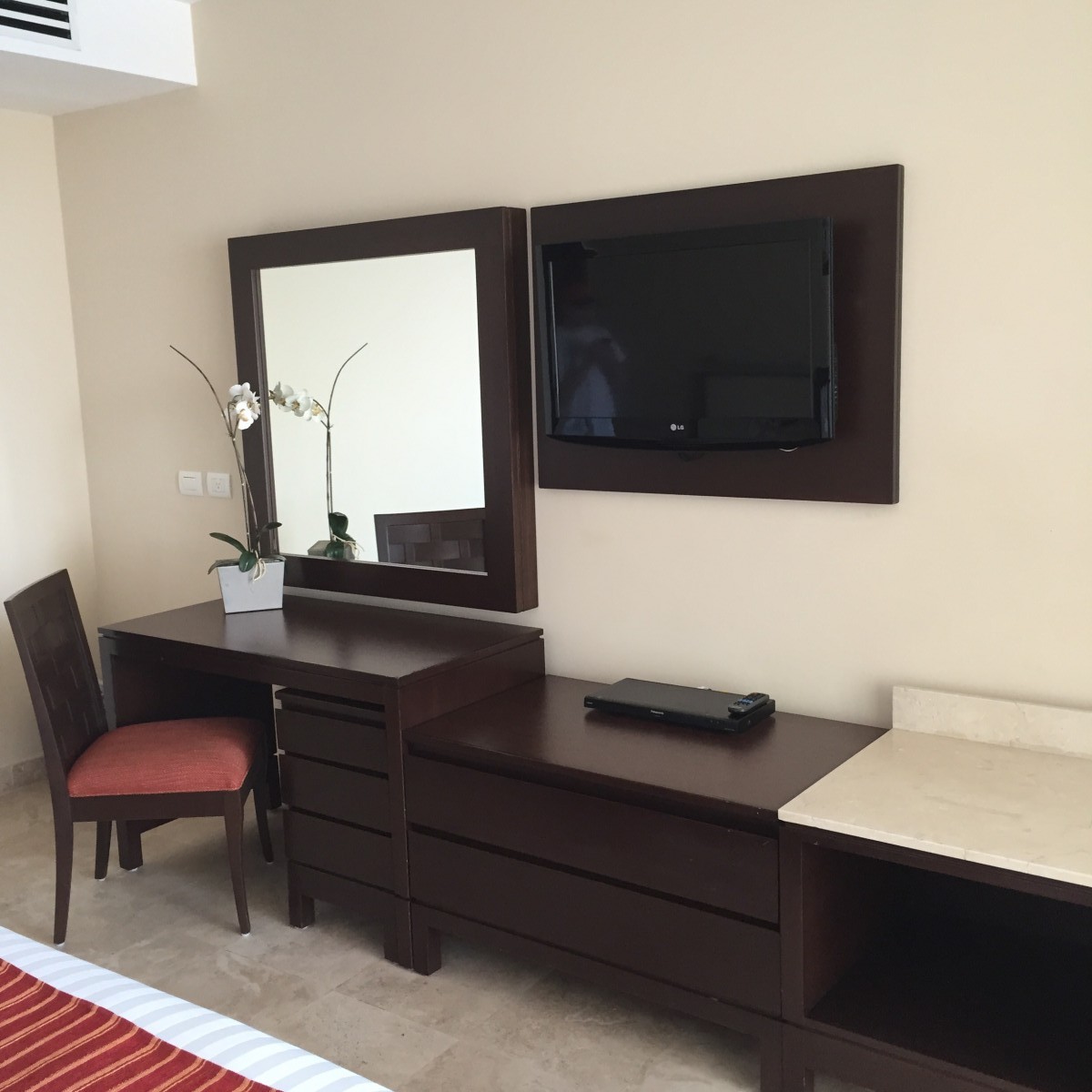 Other side of the bedroom.
Side of the bathroom.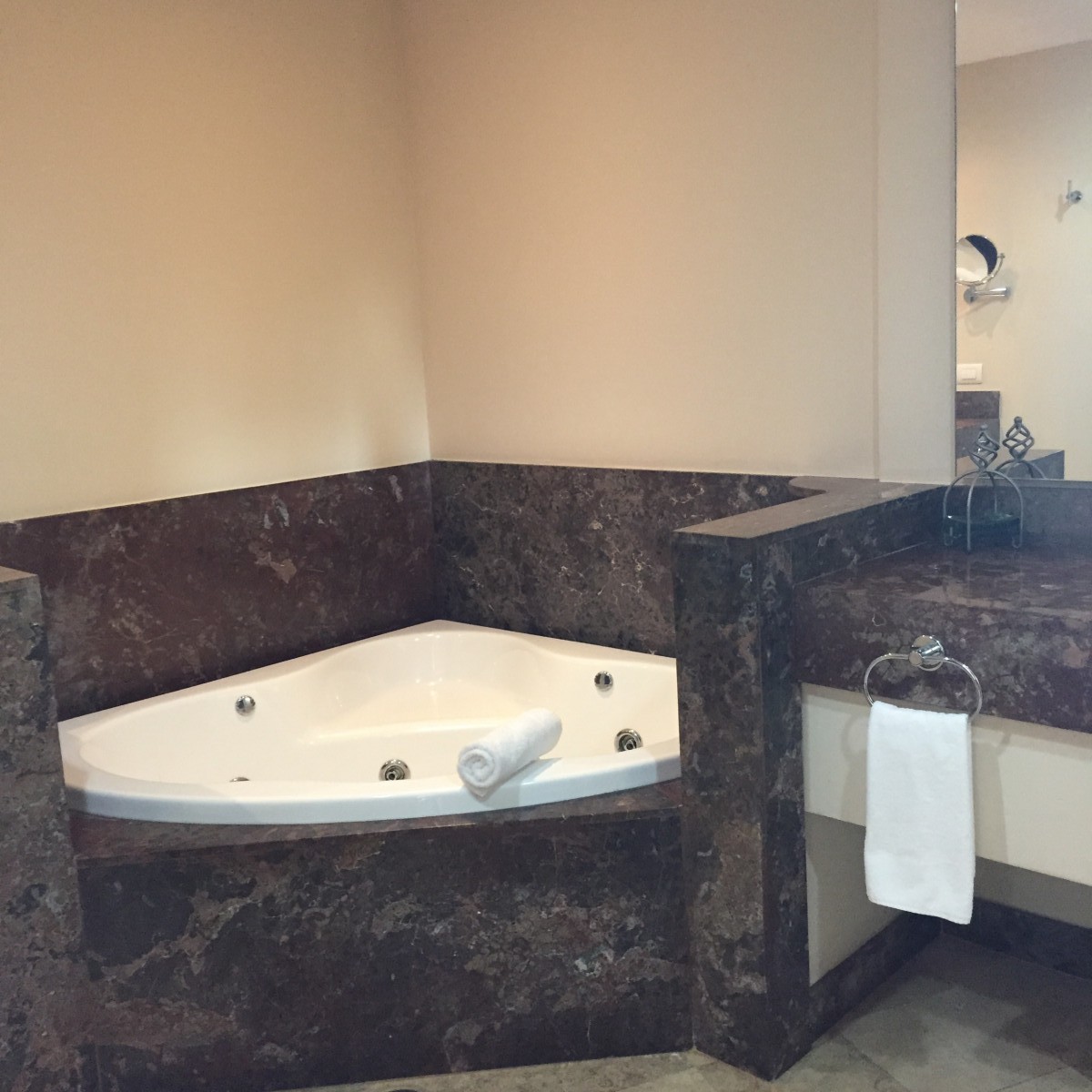 Tub in bathroom.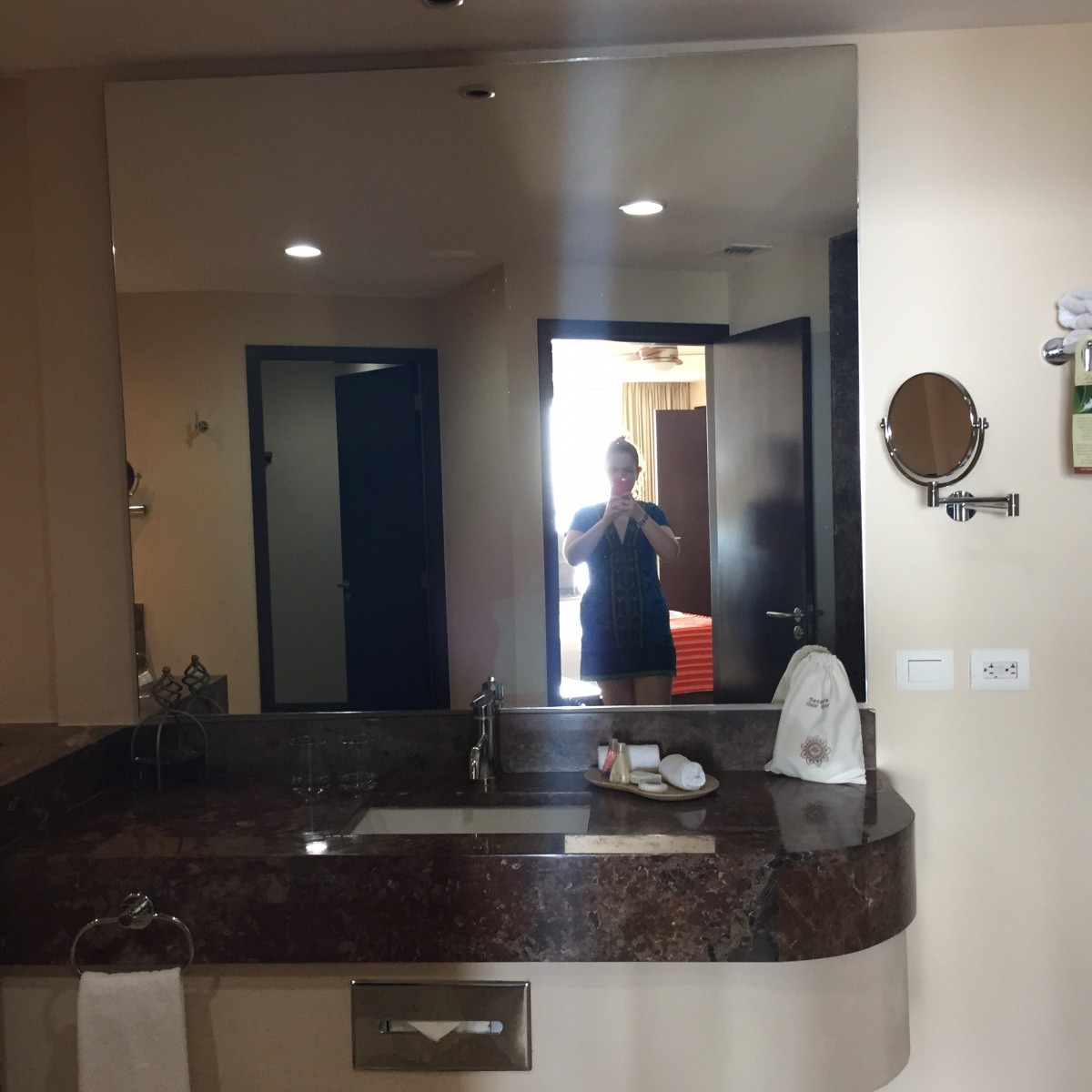 I'm not sure why I took so many bathroom pictures…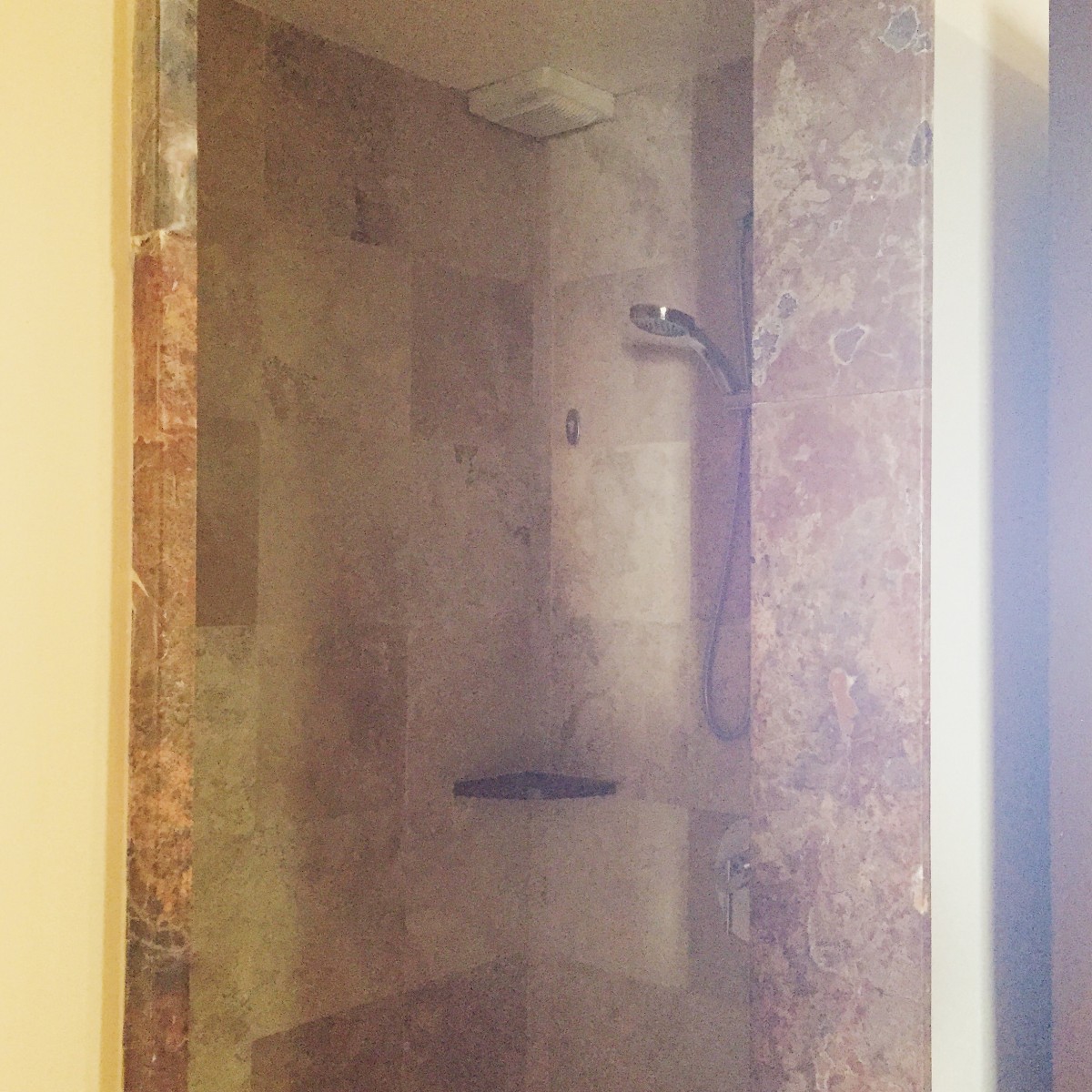 Shower in bathroom.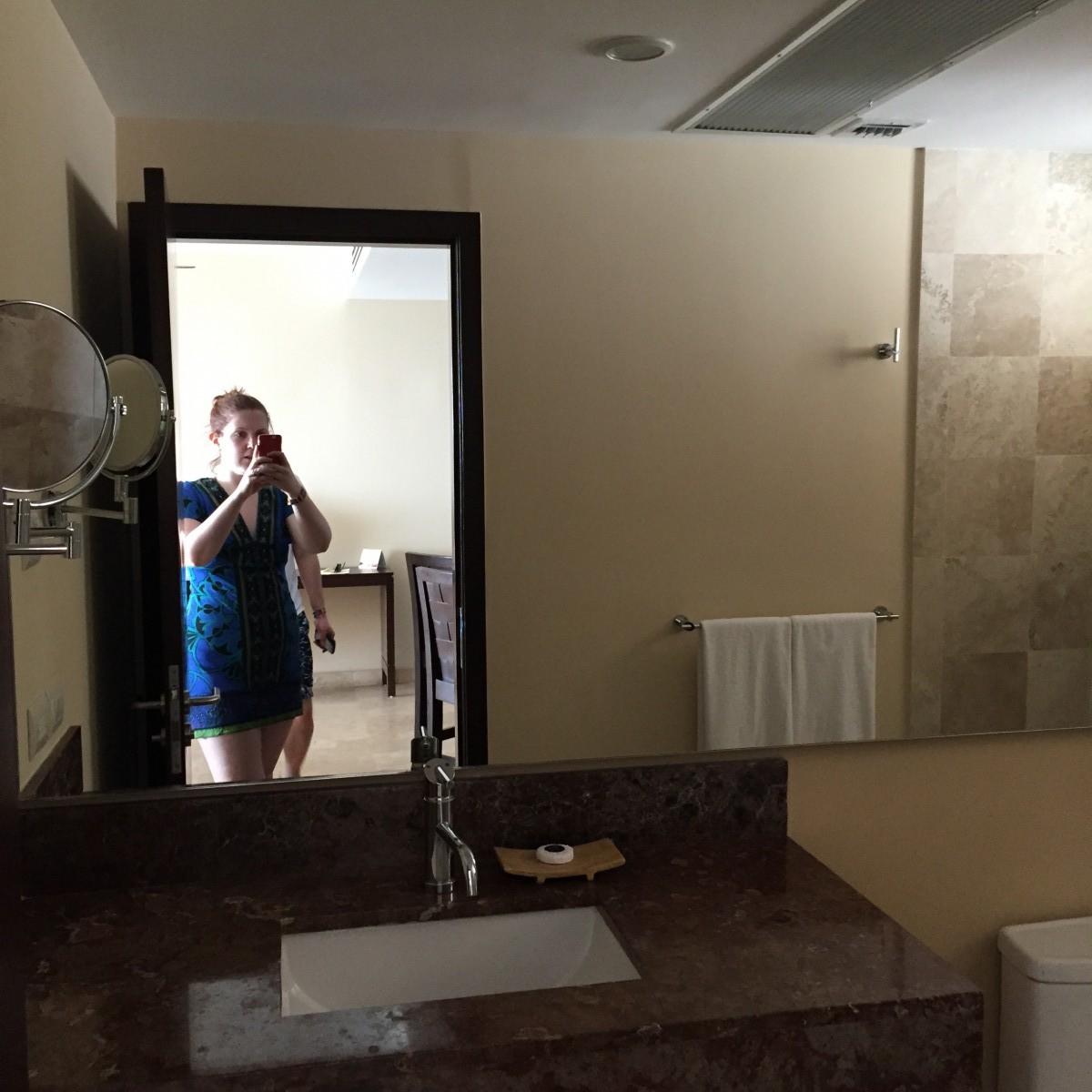 Second bathroom. I look like a hobo in this picture. Haha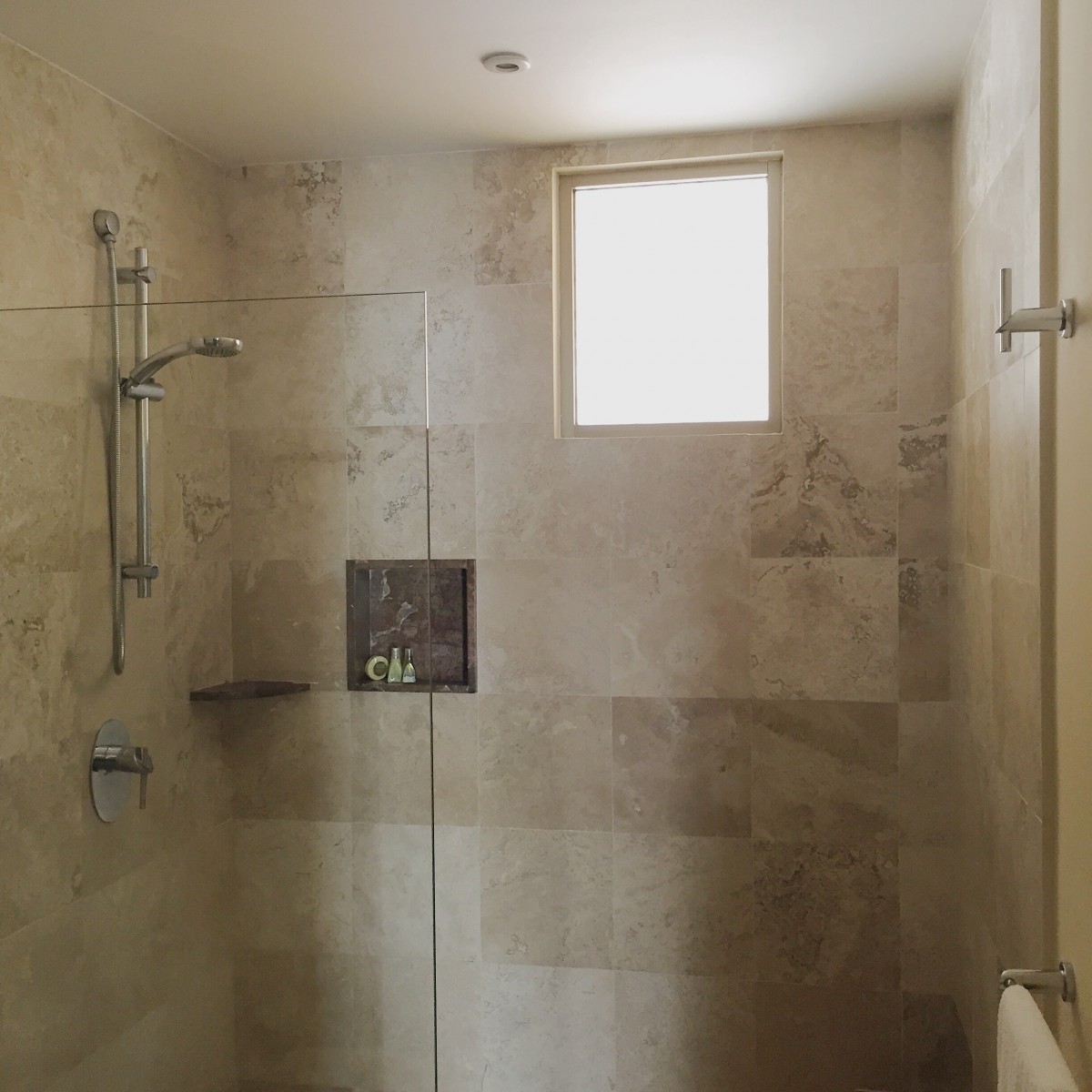 Second shower.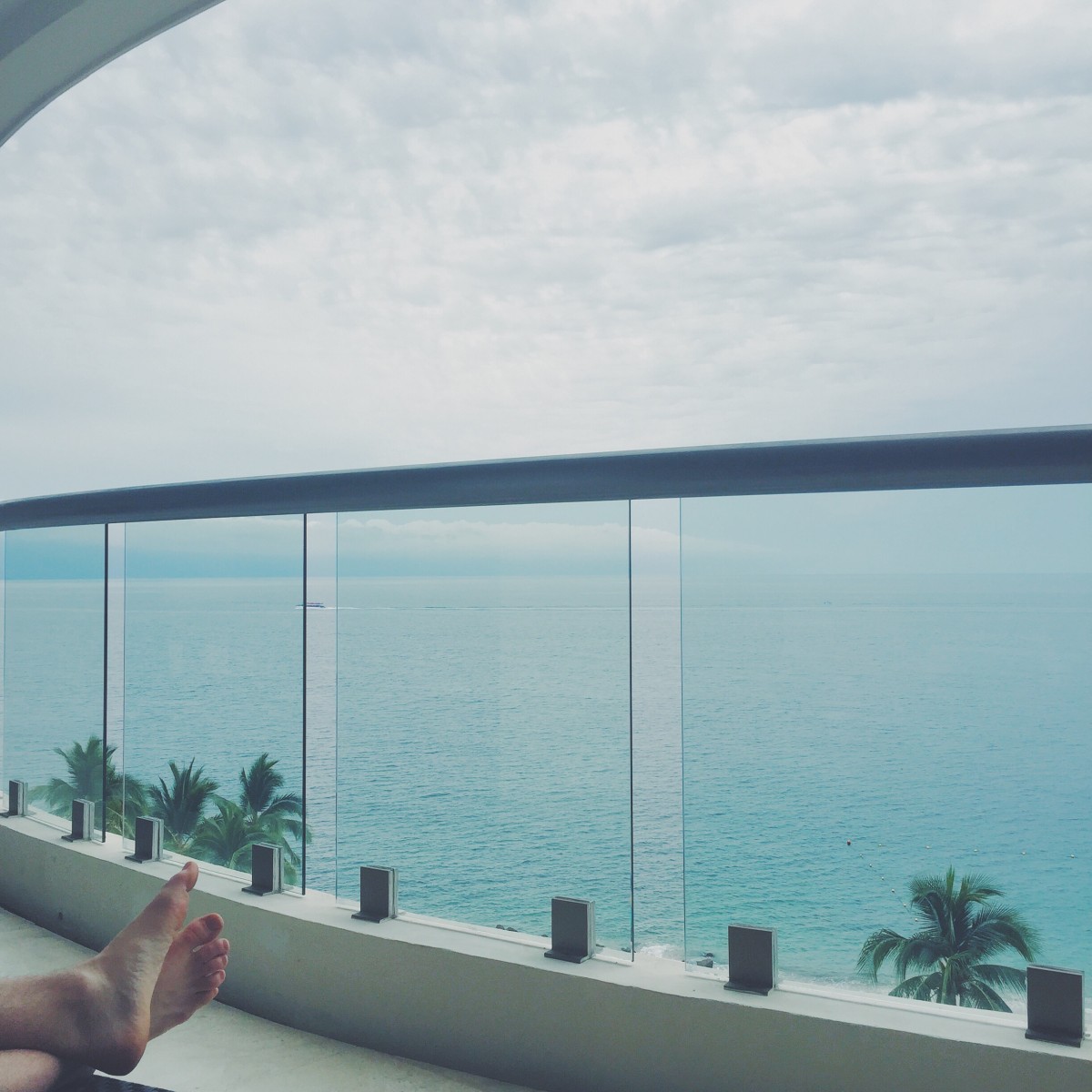 My favorite part was absolutely our balcony. We spent the entire last morning just sitting out there reading. Hearing the waves was so calming and feeling the ocean breeze was perfection.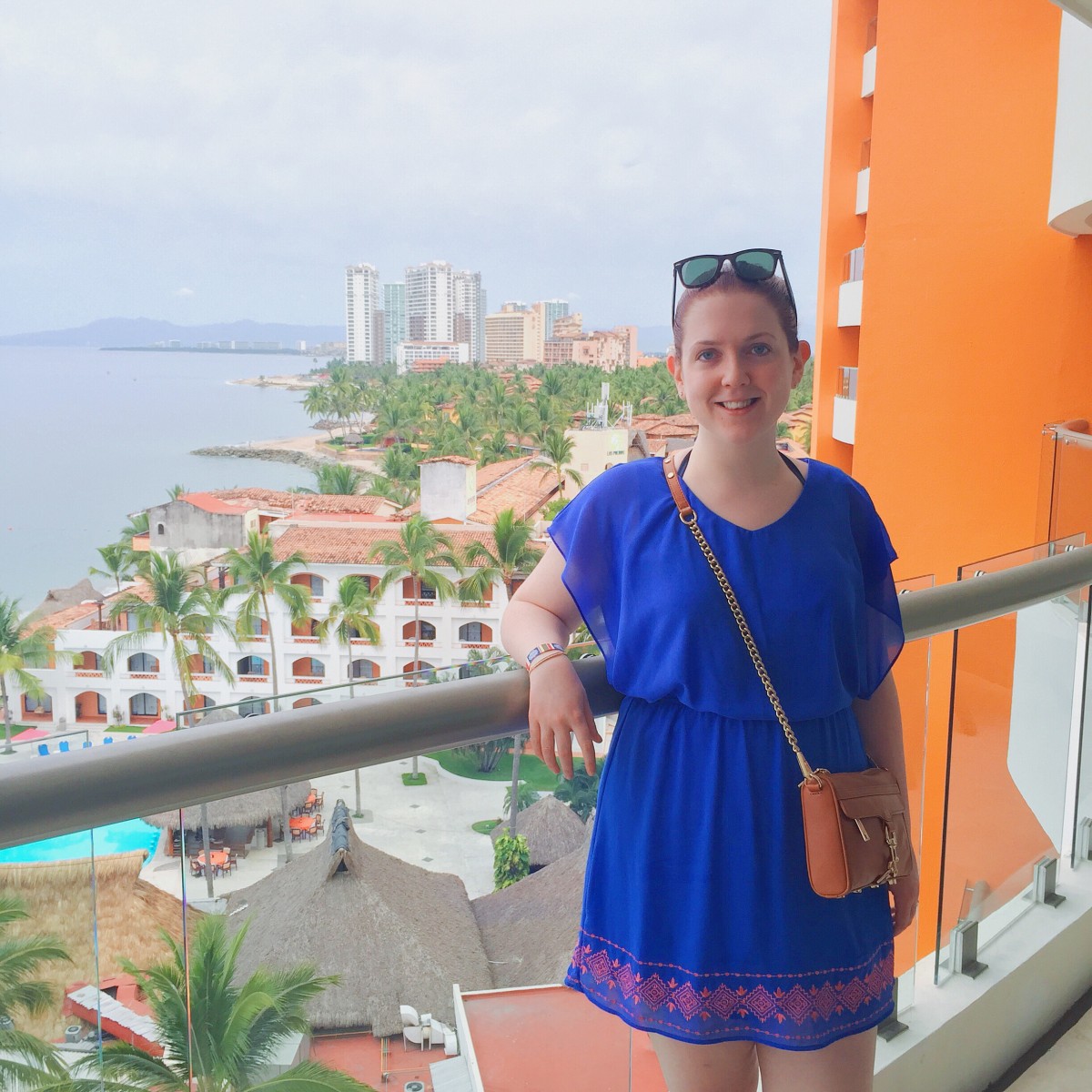 I loved that we could see down the coast for miles in both directions.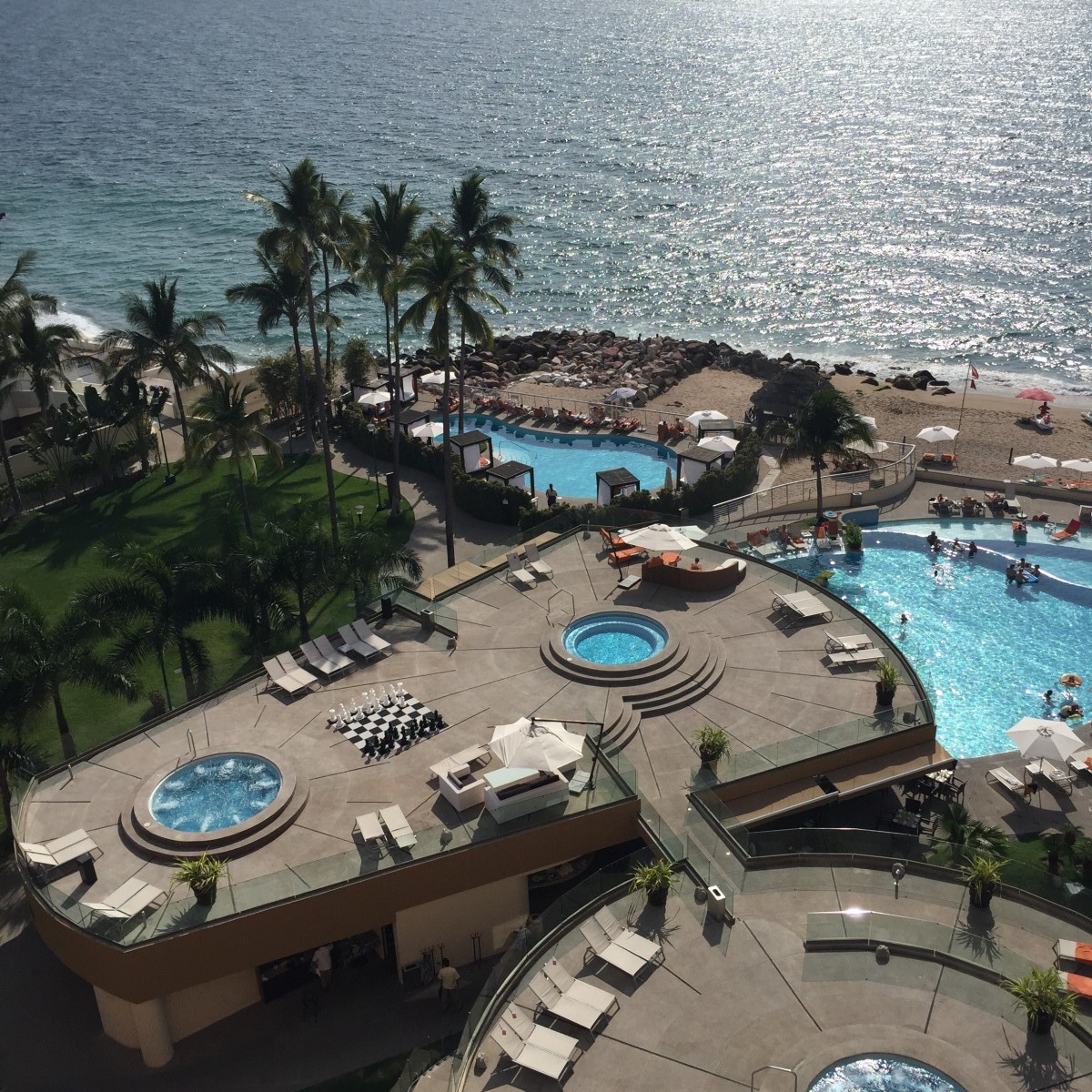 View of the property from our balcony.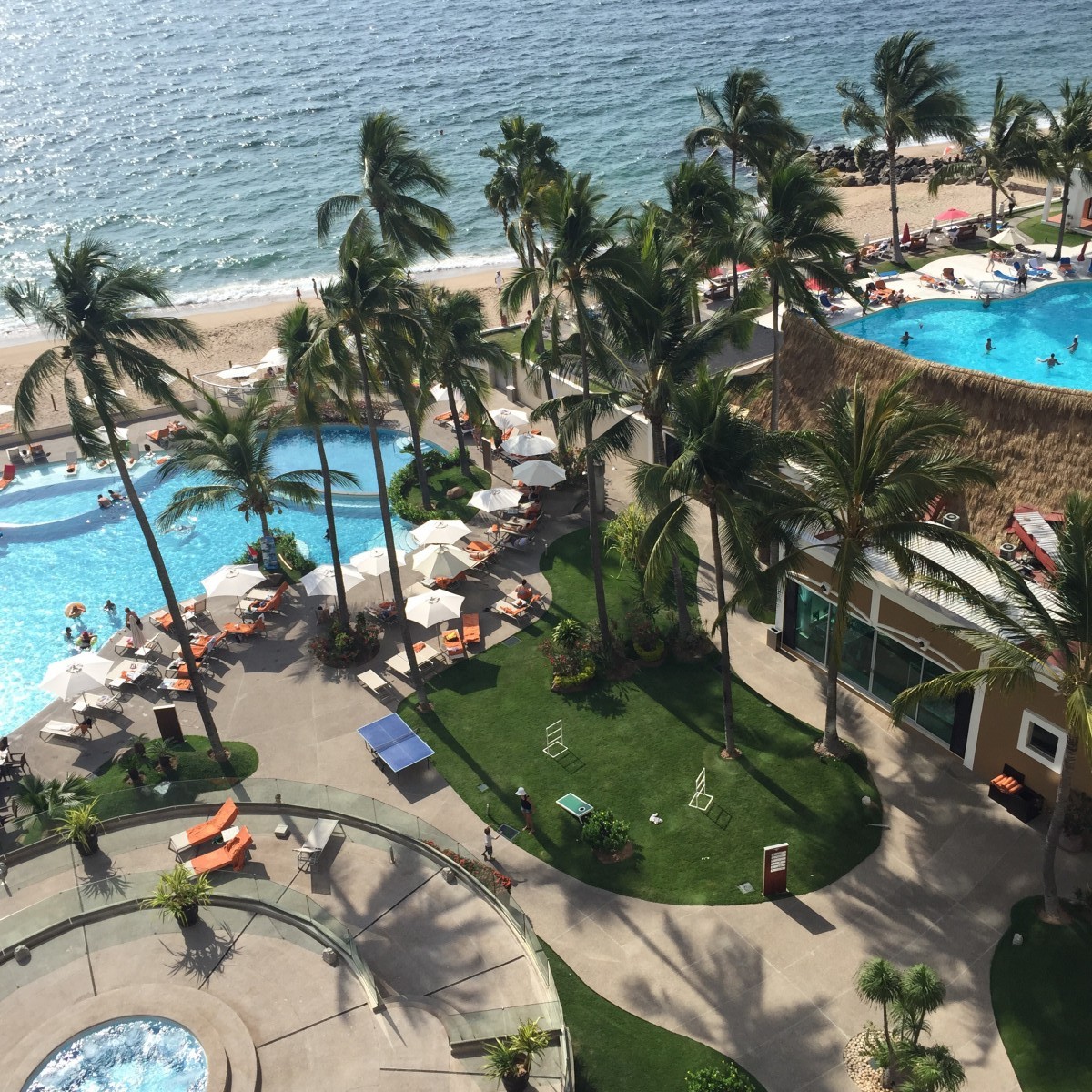 I loved that there were always pool chairs available.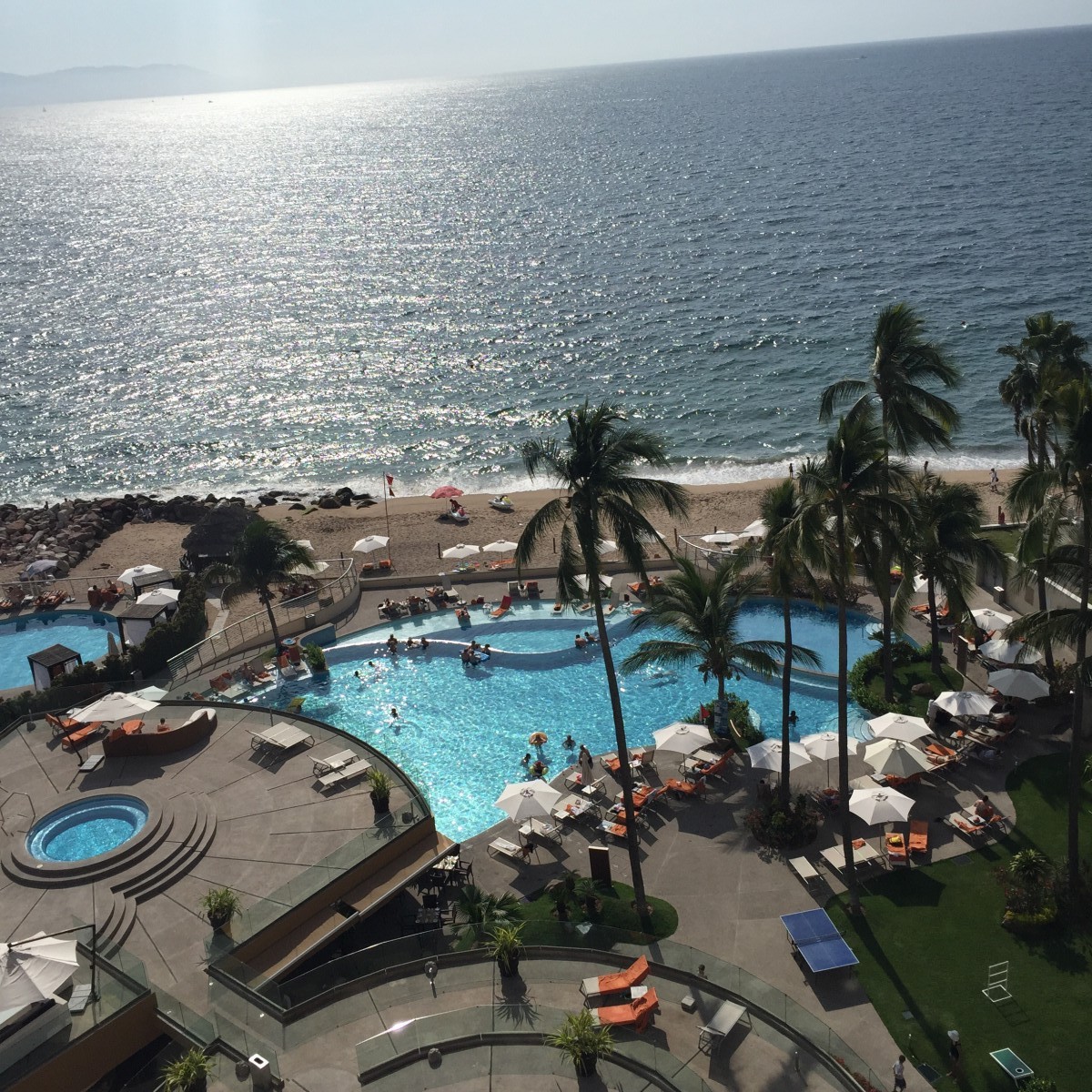 And the resort was never too crowded. There are fewer than 100 rooms so you feel like you get to know the other guests and staff. I absolutely loved how intimate it was.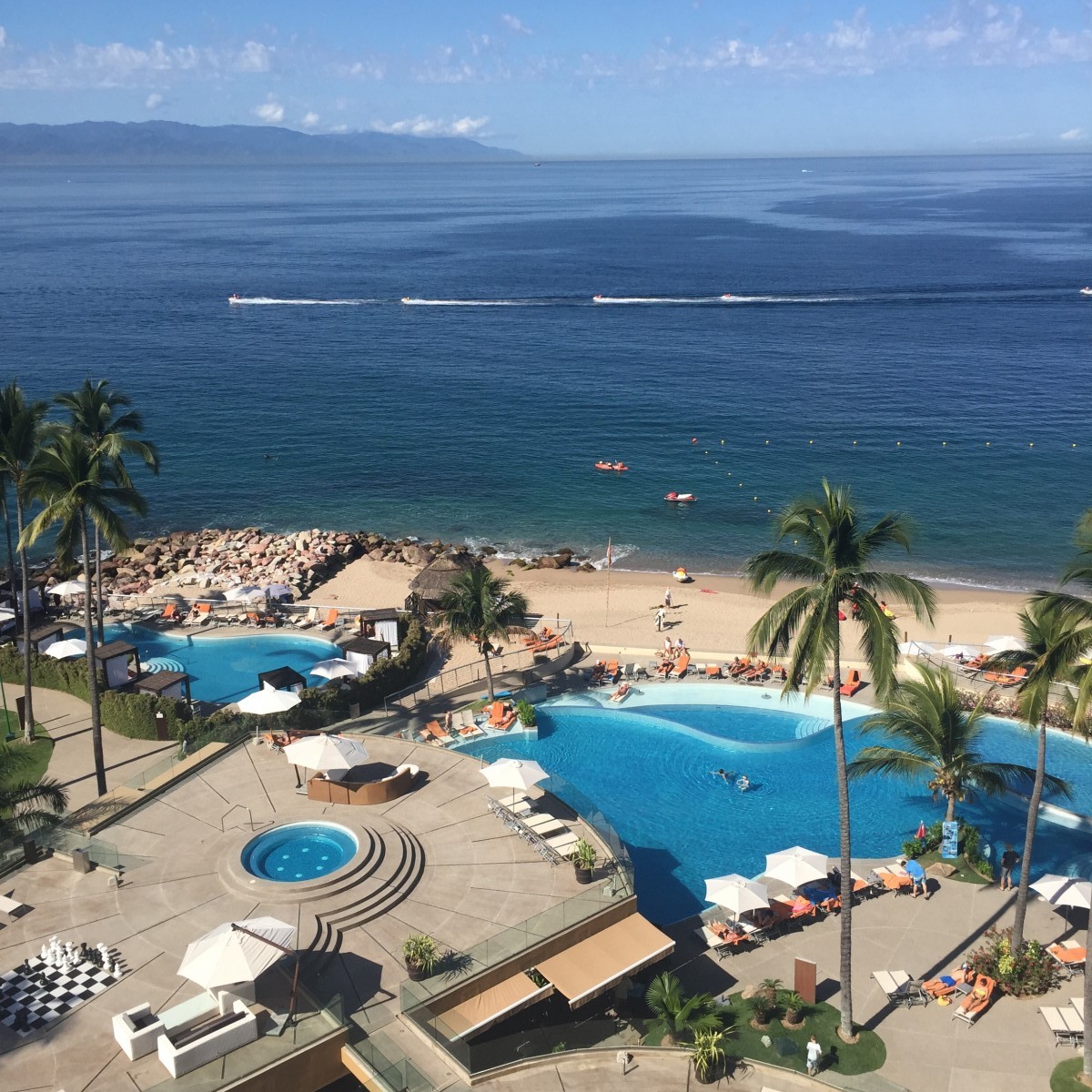 It truly felt like paradise.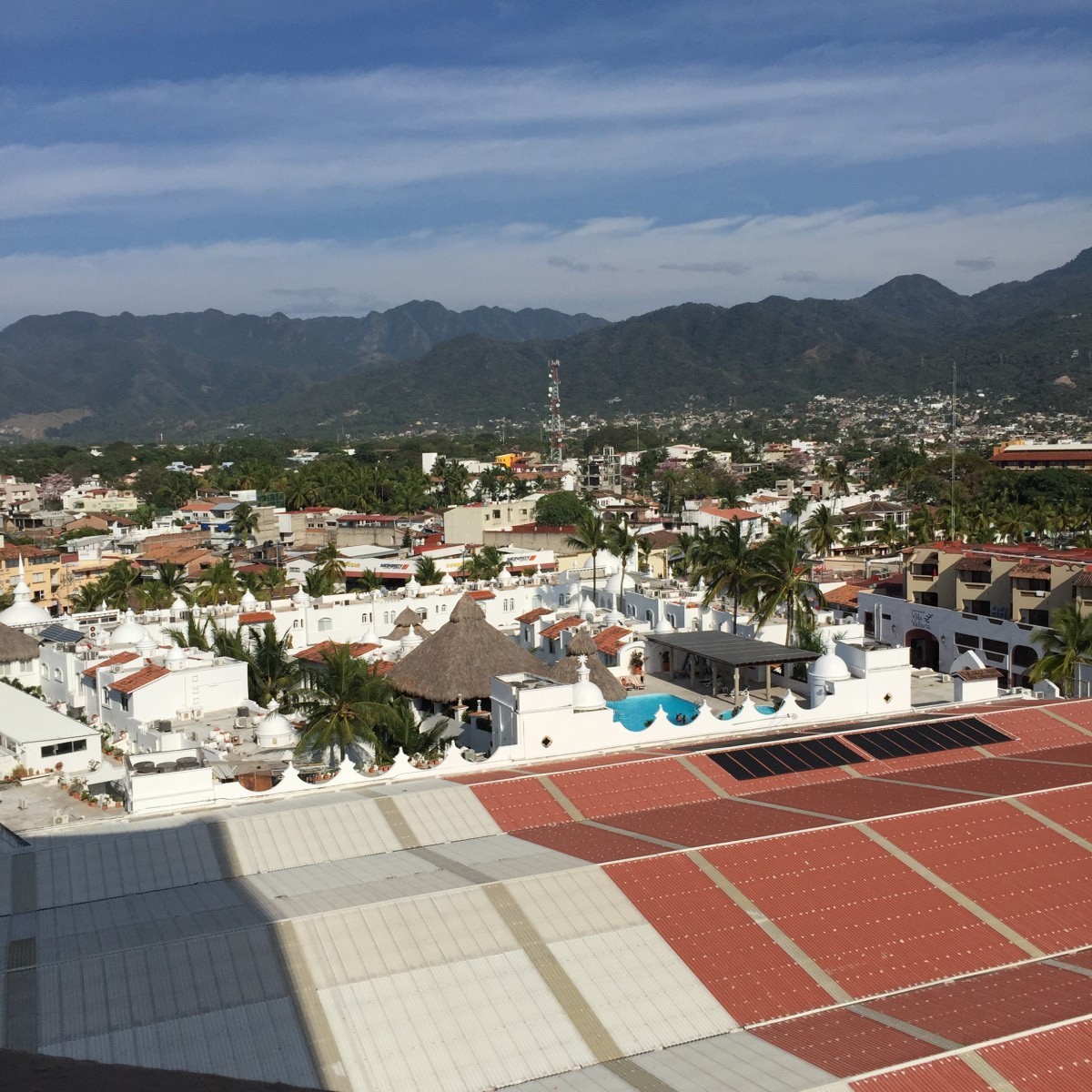 The views from our balcony were stunning and so were the views from out our front door. Look at those mountains!
The perfect mix of mountains and ocean.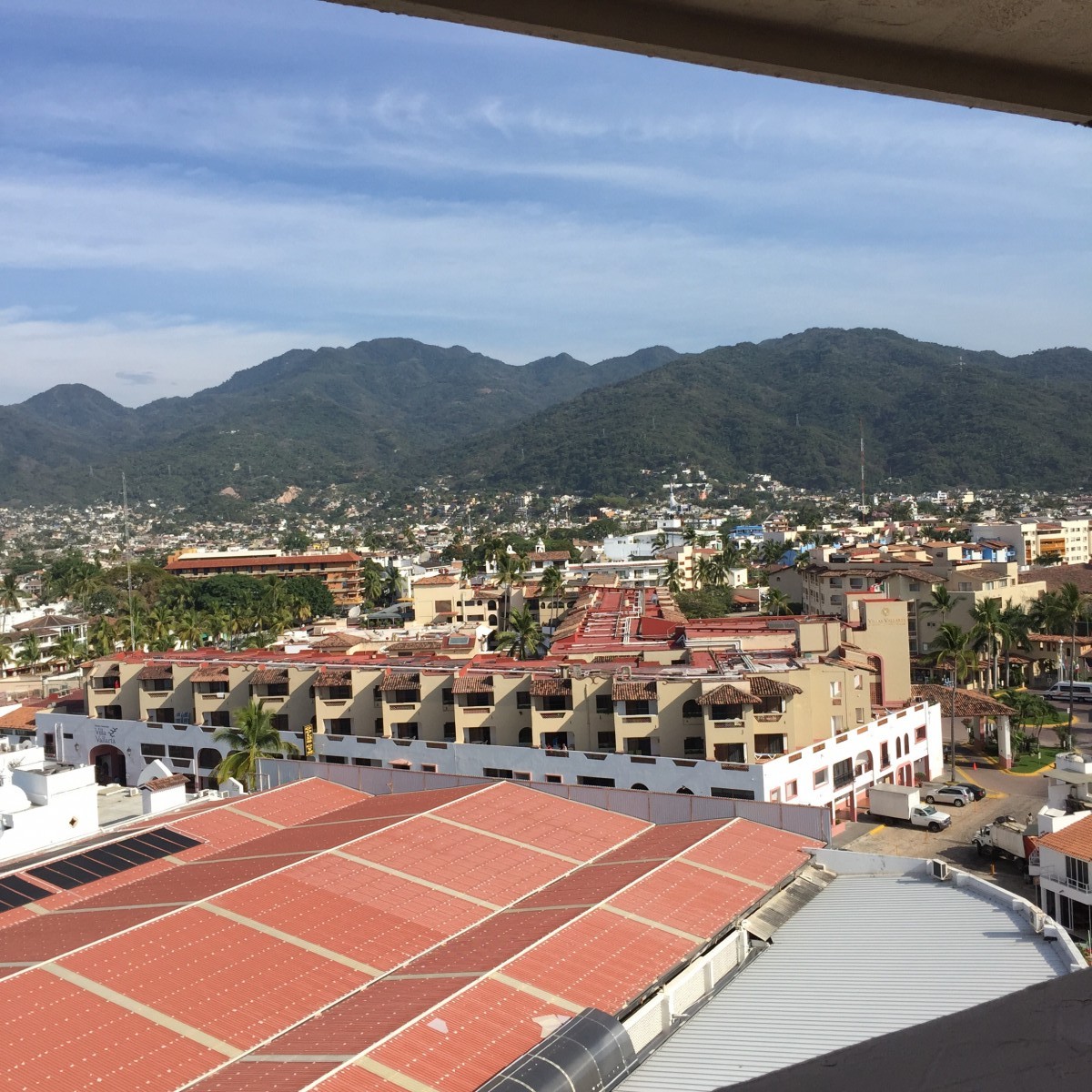 I tried to soak in this view as we headed outside every day.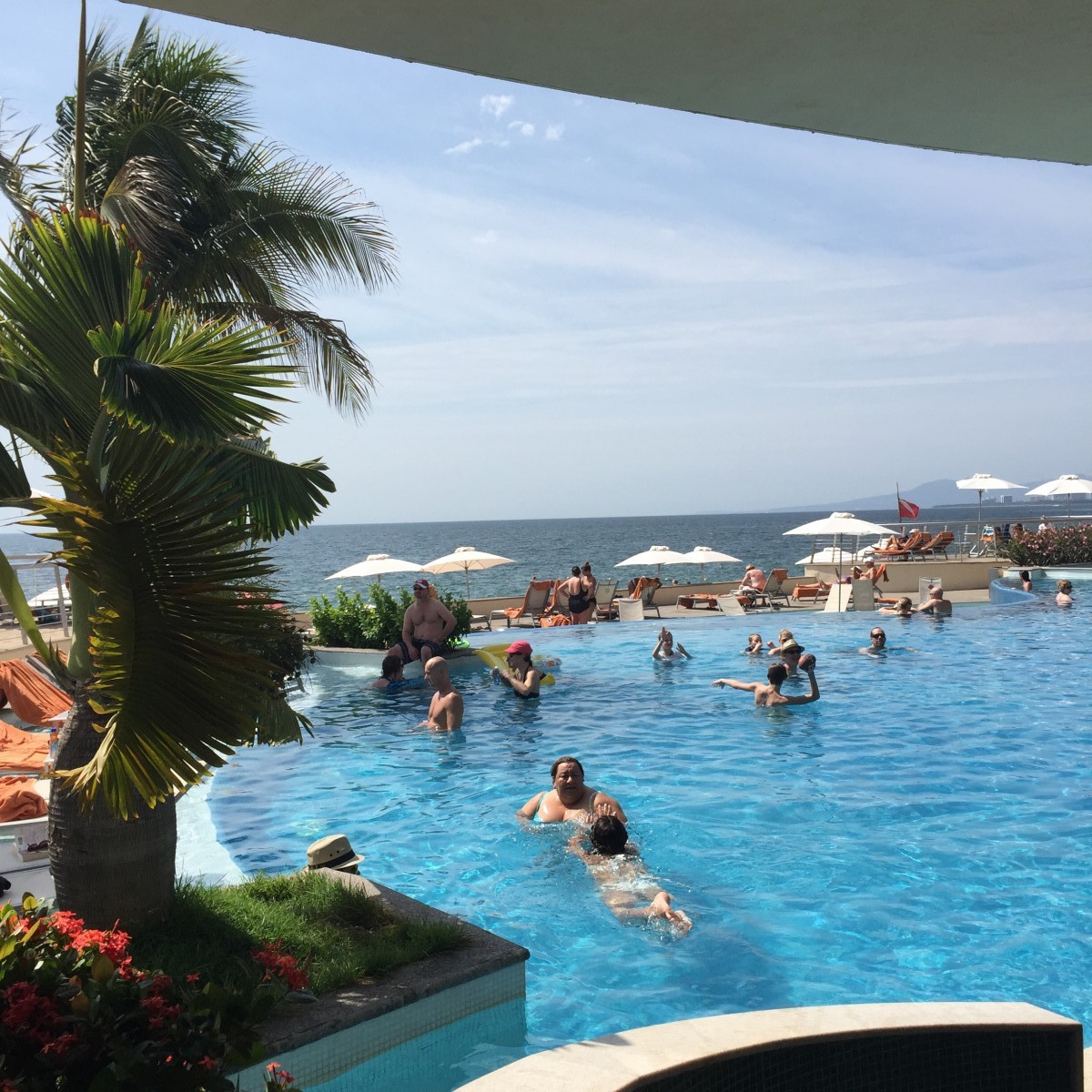 We spent a lot of time at the pools. There were so many of them! They had three adults-only pools and hot tubs, but this main pool area was a lot of fun so we usually hung out here. I loved that they had low chairs sitting in shallow water like there was in Hawaii. We spent a lot of time in those.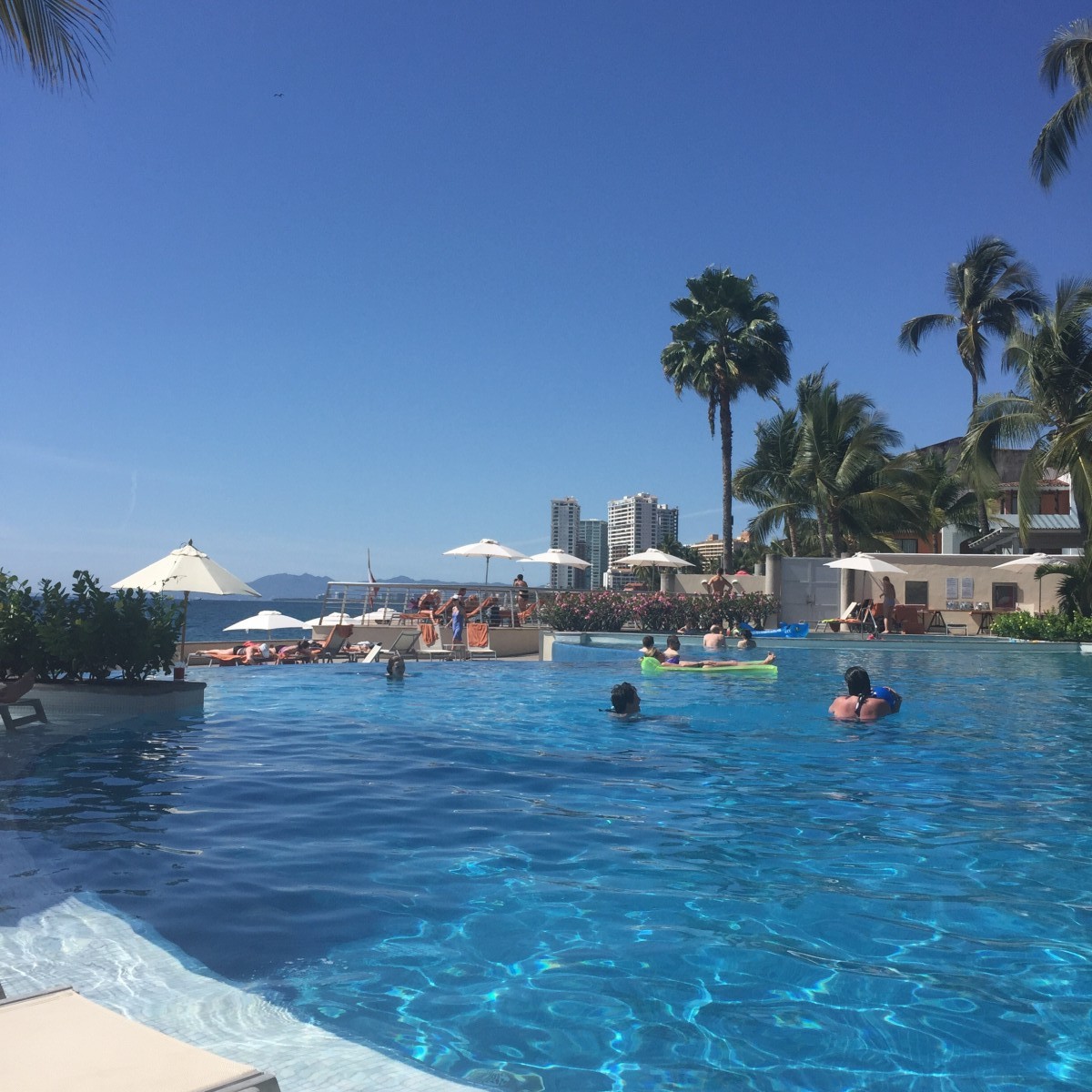 View from one of those chairs.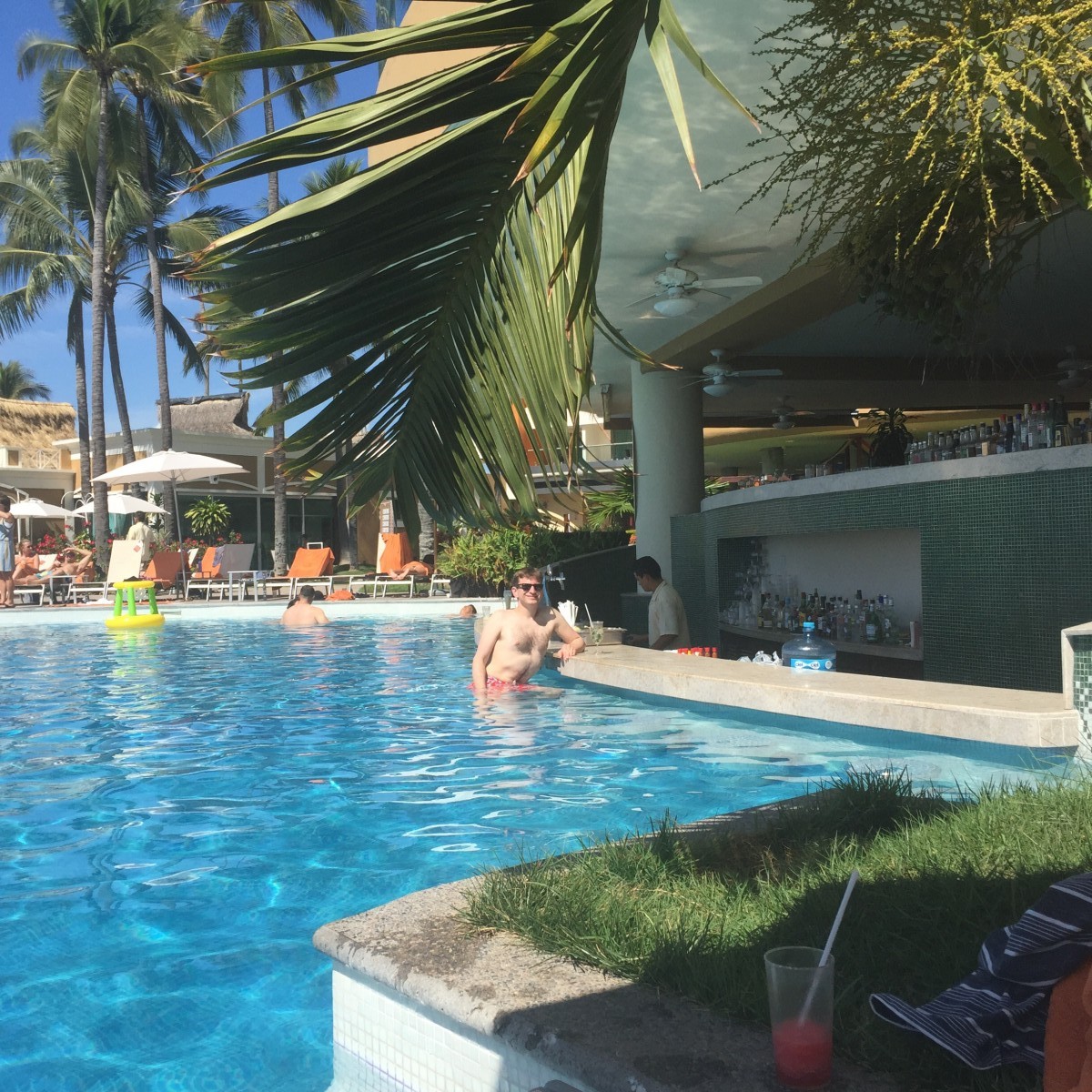 The bonus of this pool was that it had the swim up bar. All-inclusive meant unlimited margaritas, mojitos, strawberry daiquiris, and long island ice teas. We definitely got our moneys worth!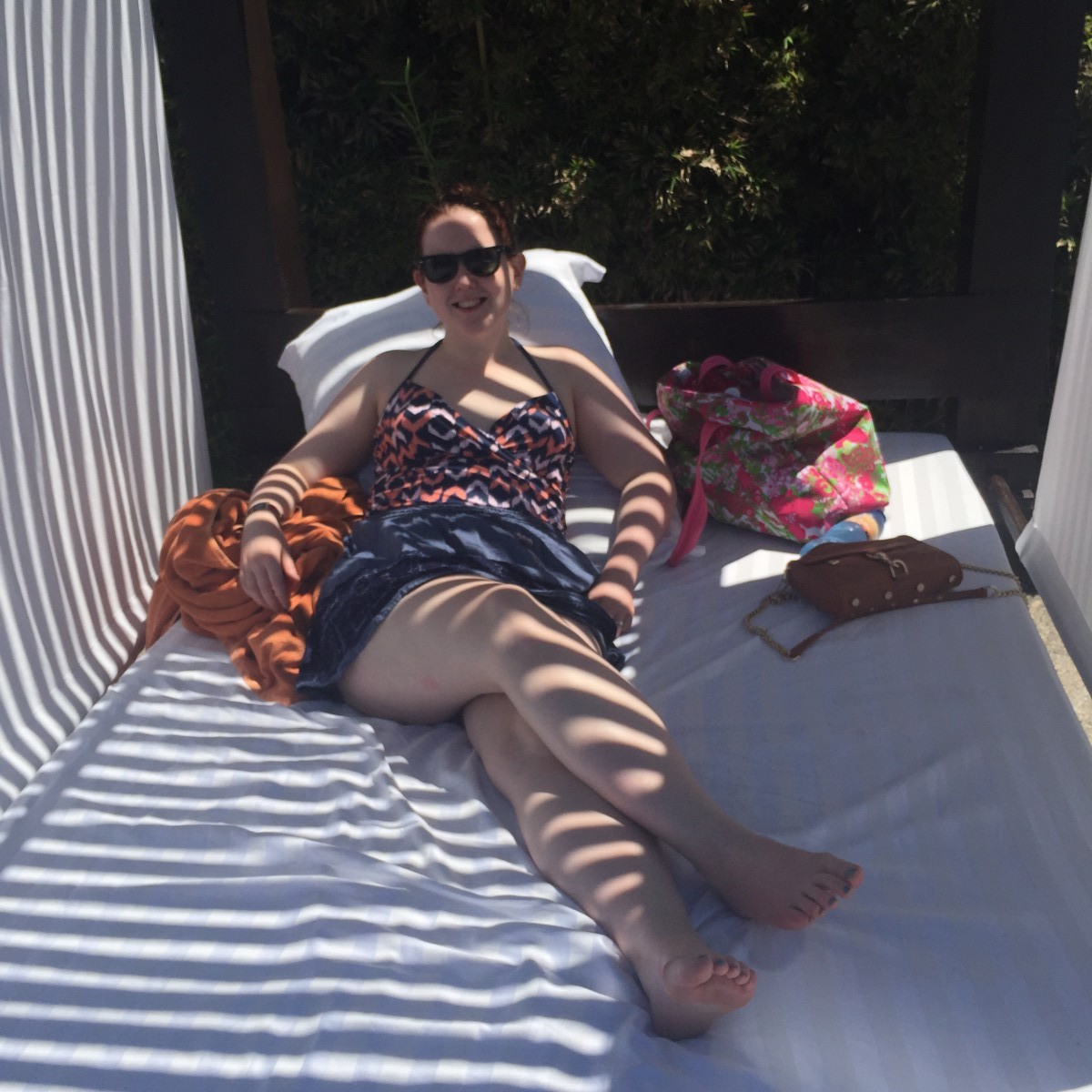 I spent two days camped out in a cabana. It was glorious.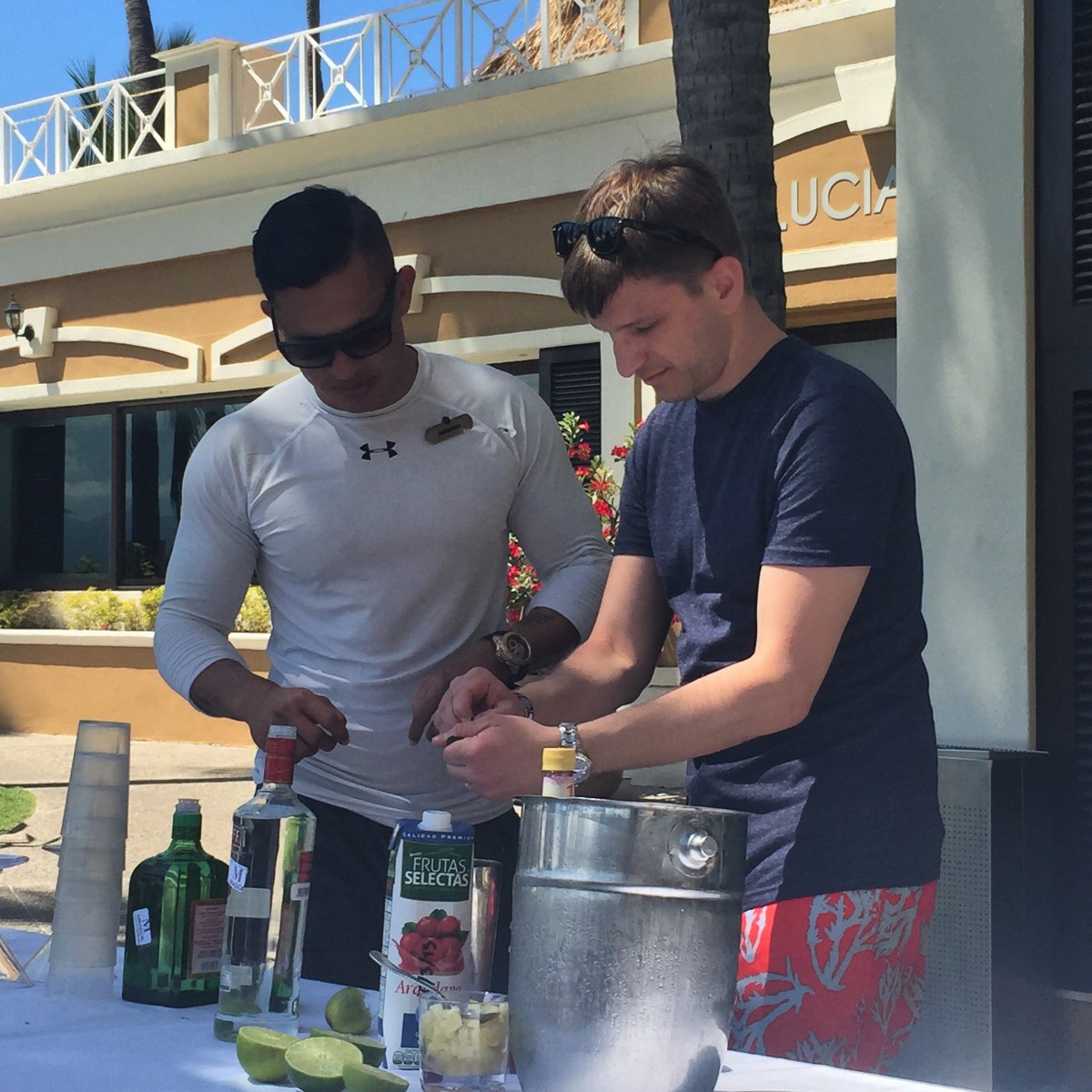 They had cooking classes, yoga classes, paddle boarding and musical entertainment every day. Here's Josh learning how to make a cosmojito for me. 😀
There was also the most stunning sunsets. I was so sad when I saw my last one for this trip.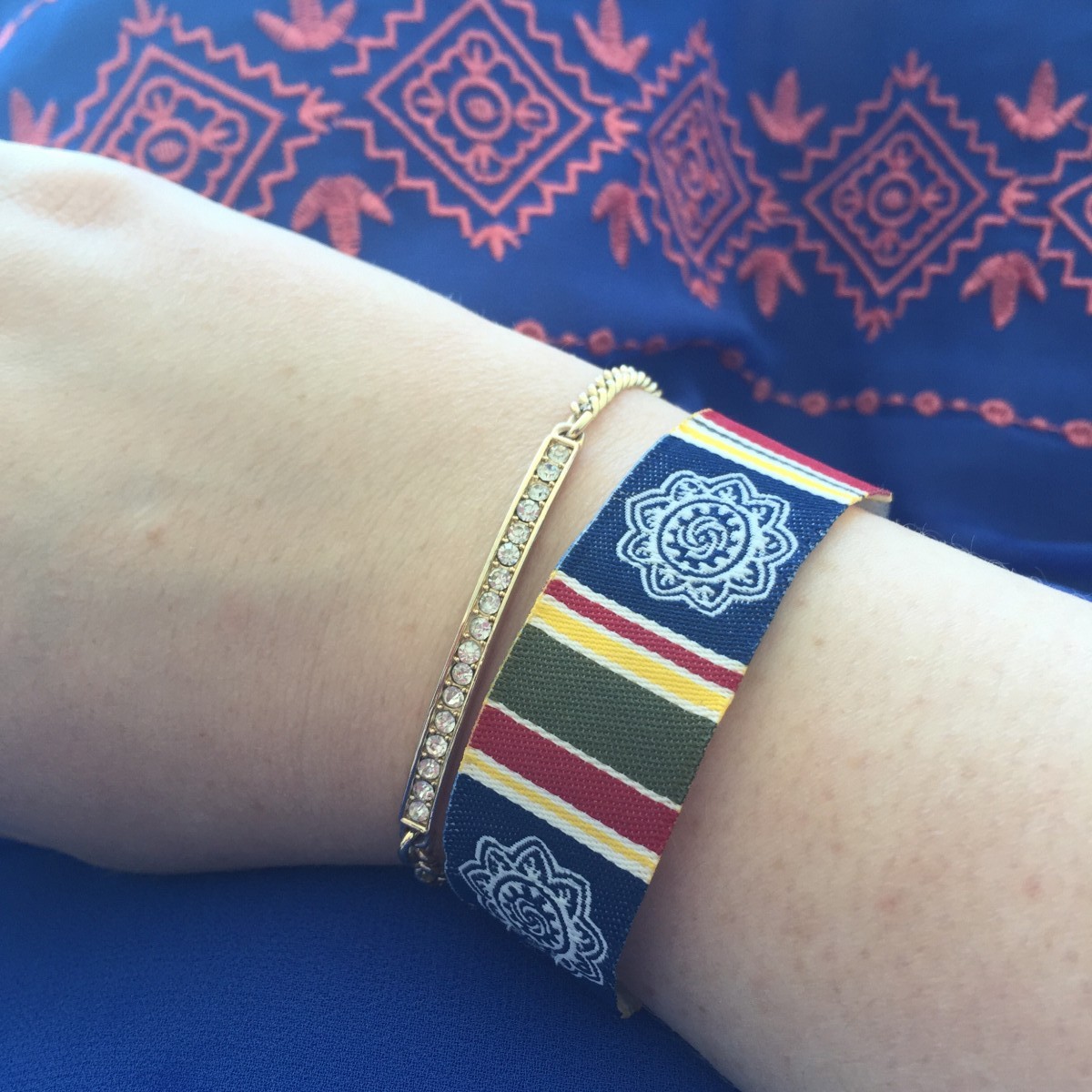 I didn't want to take off this bracelet and go back to reality. We had the best time.  I felt so blessed while I was there and had a constant smile on my face. I couldn't believe I was able to take such an amazing trip with my favorite person in the world.
I have Puerto Vallarta food and adventure posts coming your way this week!
Questions of the Day: Are you a fan of beach vacations? Josh thought he wasn't before we got married. My how things have changed. 😉 Do you like all-inclusive hotels? This was the first we've ever done and I was so impressed. Food wasn't served buffet style but actually ordered off a menu at each meal. You could just order as many items as you wanted! What is your favorite hotel that you've stayed at? This is mine!