Happy Monday everyone! How was your weekend? Mine was a lot of fun. It flew by so fast! Don't forget to link up to your weekend recap at the end of this post!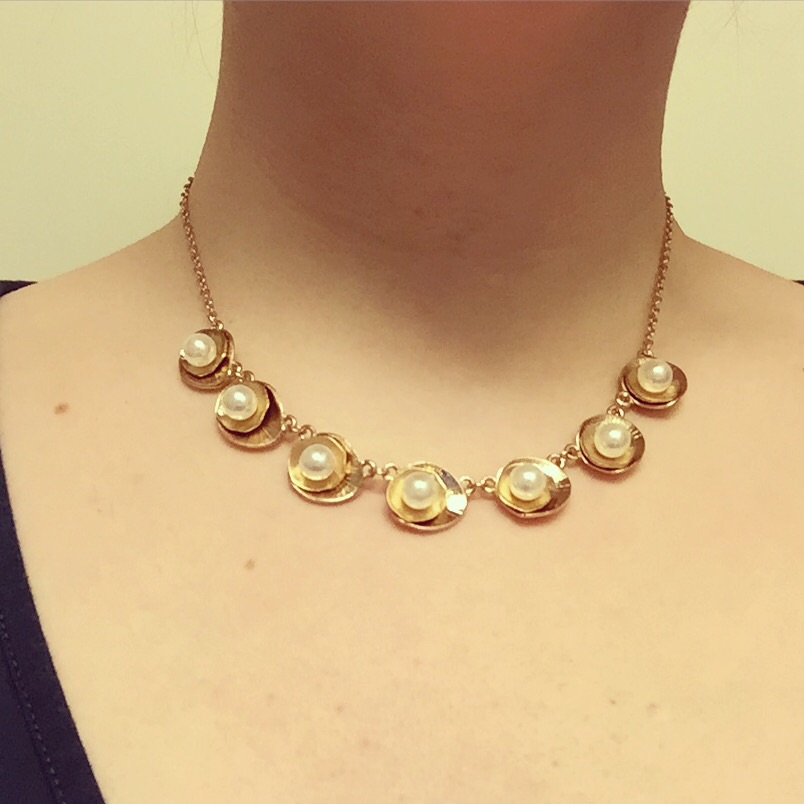 The weekend started off on the sweetest note. I came home to a surprise necklace from Josh on Friday. He picked it up while he was in Connecticut last month. I truly have no idea how I'm so lucky to be married to this man. <3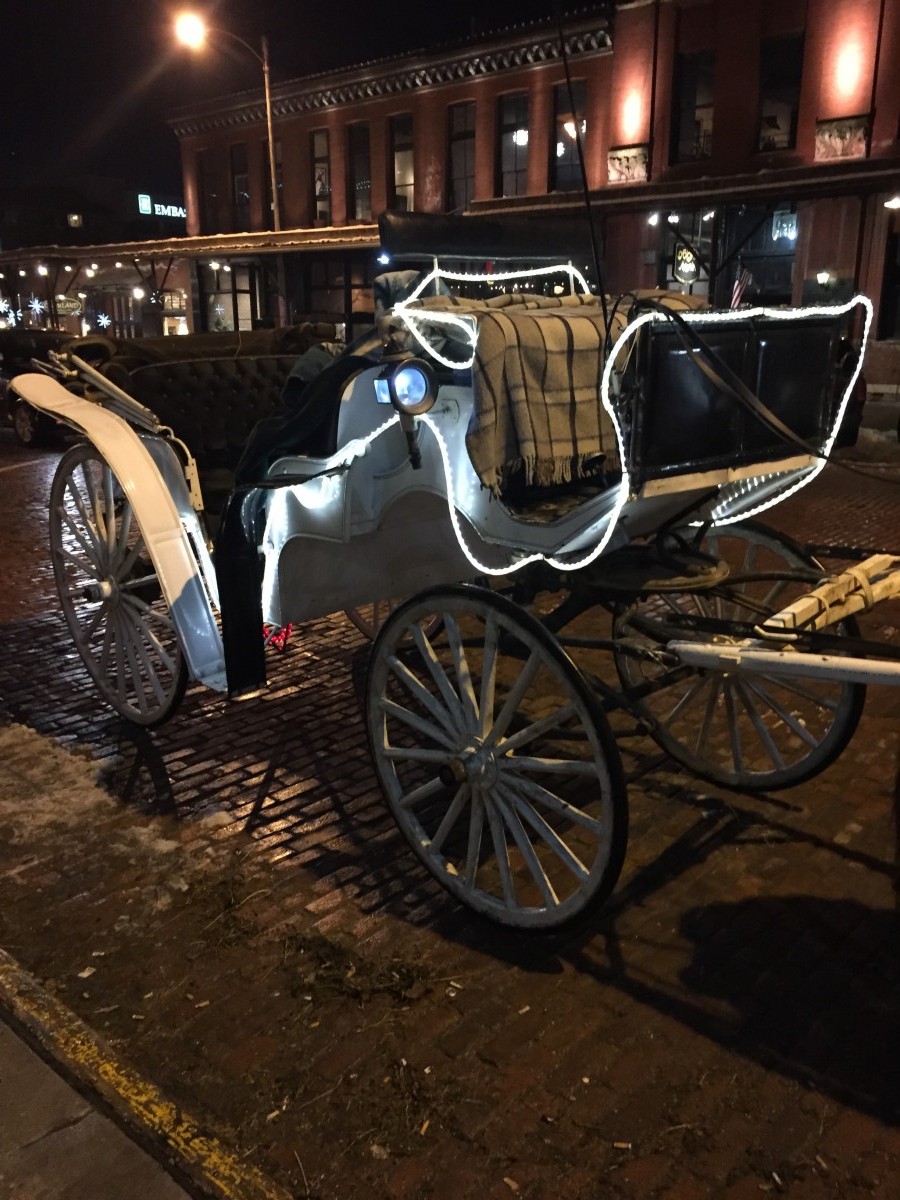 That night we headed to the Old Market for a carriage ride. I'll be posting more about this in a future post but it was a lot of fun.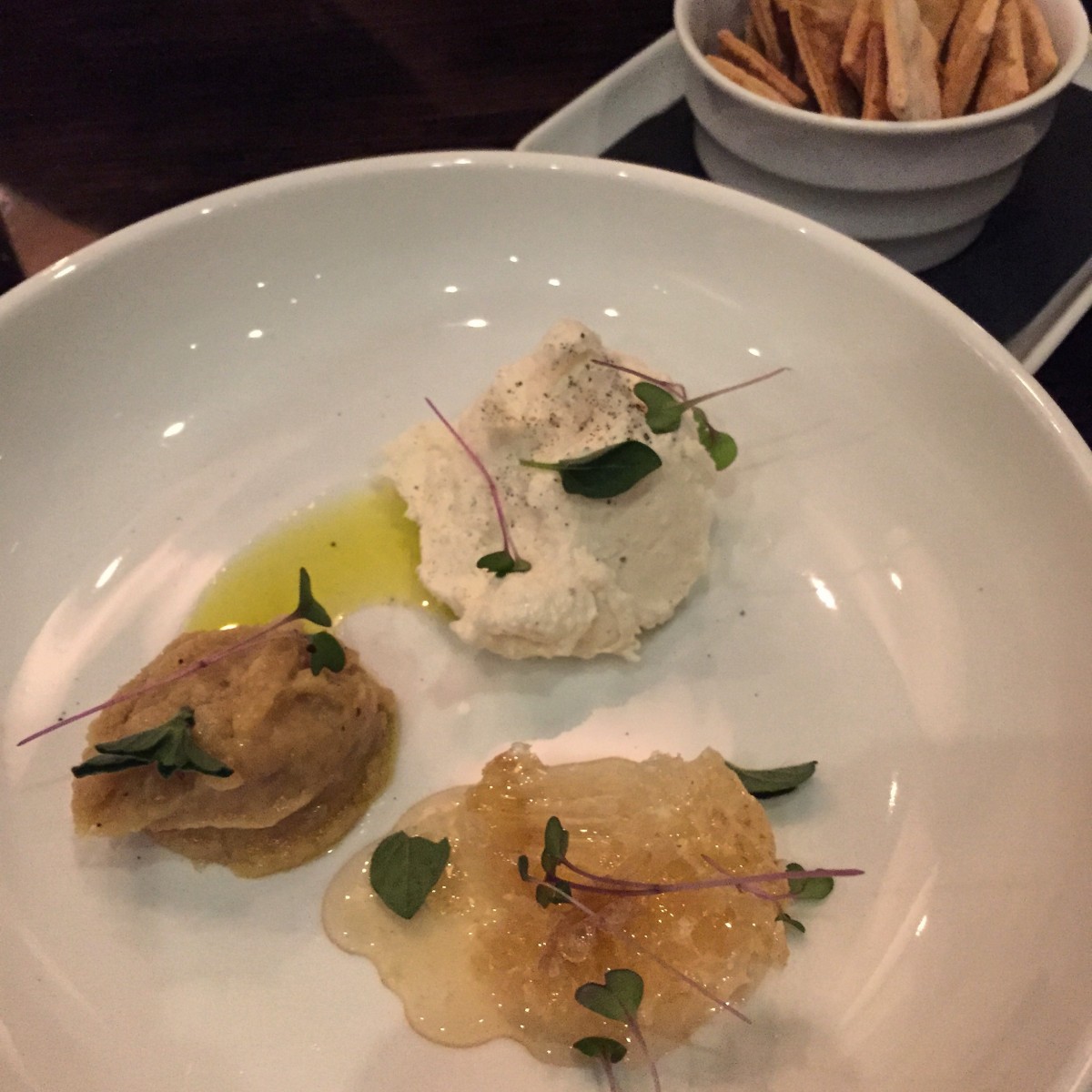 For dinner afterwards we headed to Heritage Food & Wine. I've been wanting to take Josh ever since I went with Clare. I saw they had a Groupon deal running so I decided that night was the night to make it happen. We started off with their house made ricotta, garlic puree, and local honeycomb. It was lick the plate good.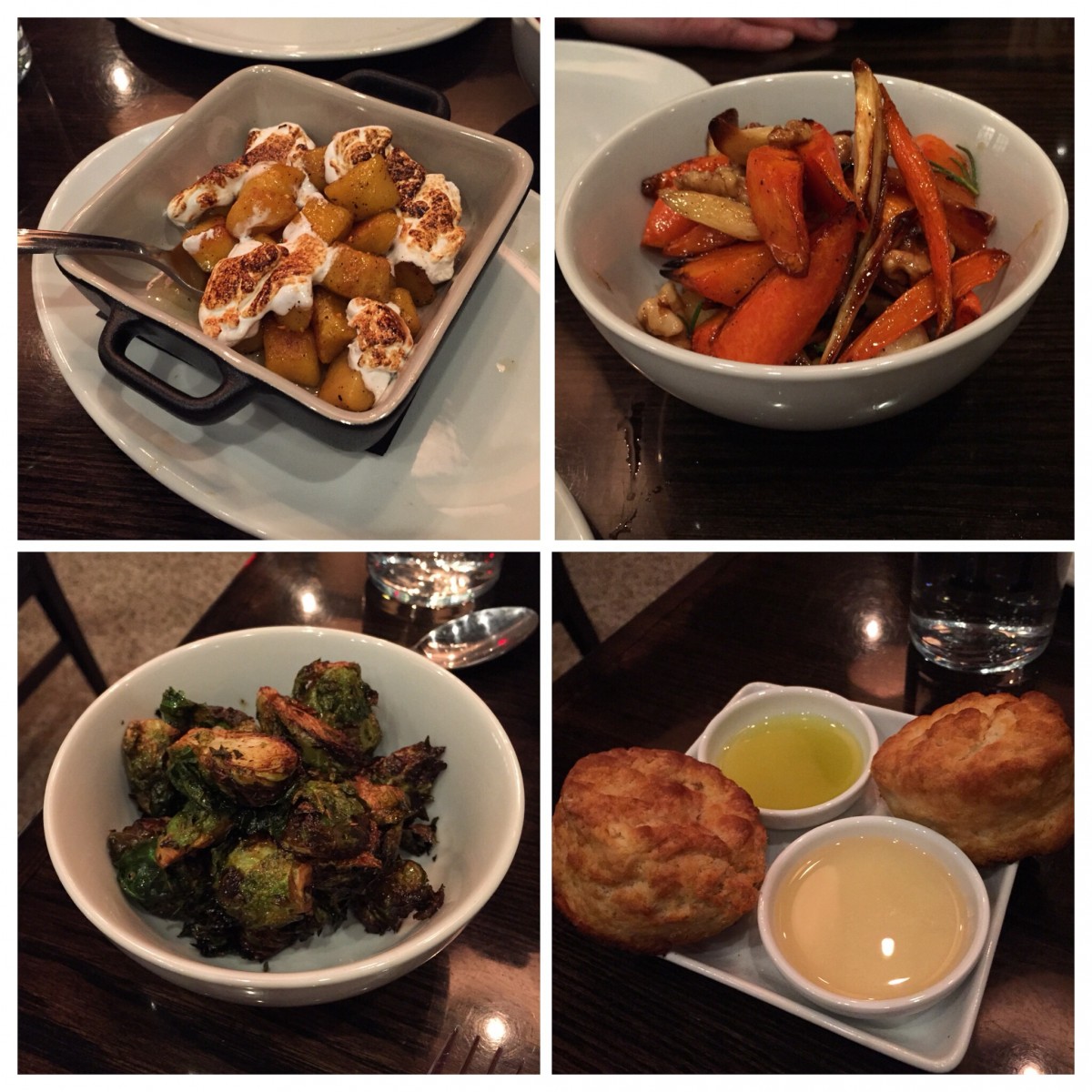 We then moved on to the sweet potato gnocchi, glazed carrots, brussels sprouts, and honey biscuits. Josh has dubbed this place his new favorite Omaha restaurant, and I have to say, I agree. Everything was so good and so flavorful. We will definitely be coming back.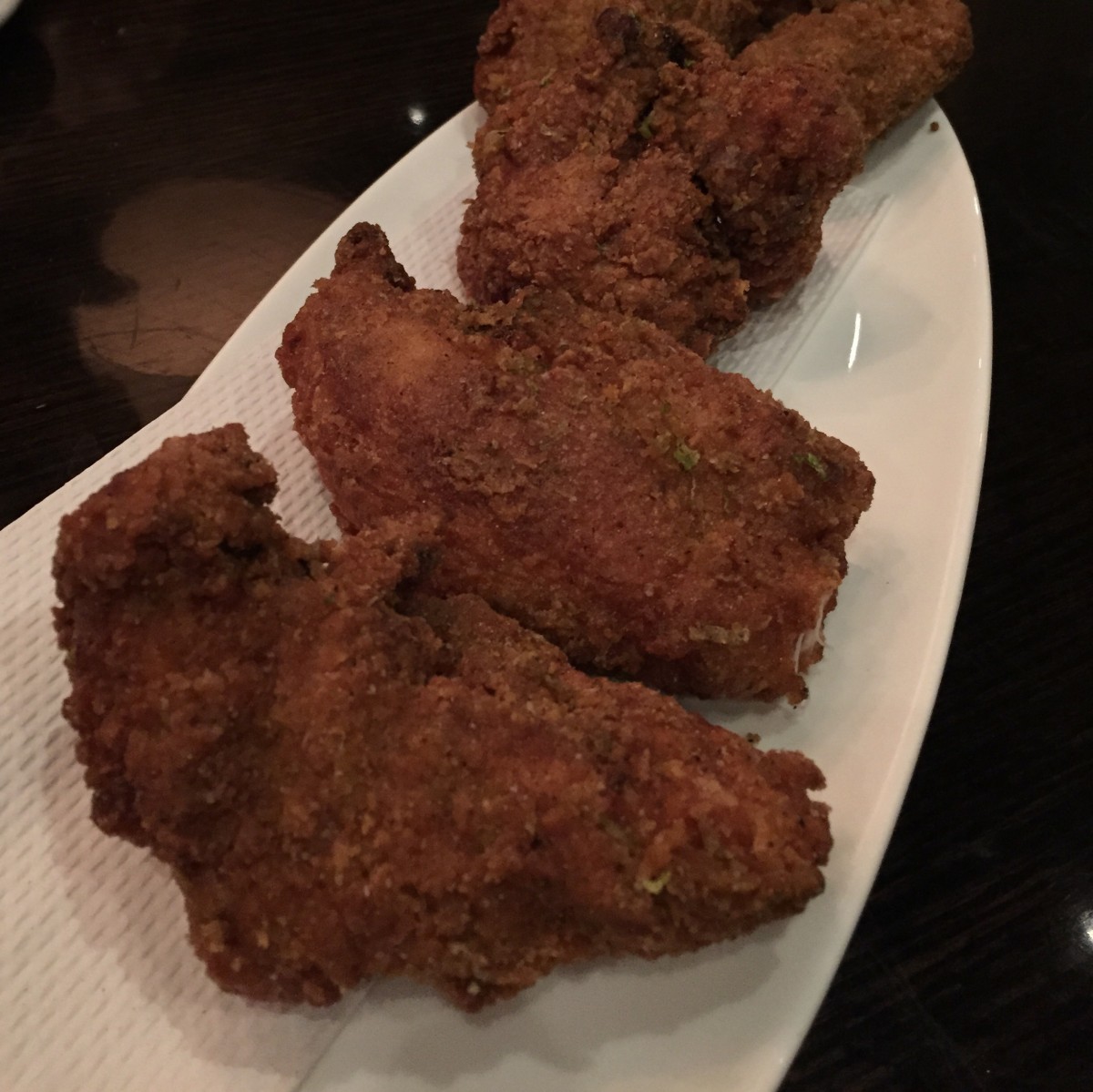 I also got an order of fried chicken and I have to say it was overkill. I didn't need that much food and really wasn't impressed with the fried chicken. I'll be sticking to the veggie dishes on our (many) future trips. 😀 Oh, and the complimentary chocolate cookies on the way out. It's such a sweet touch.
The first part of Saturday was all about errands. I think I woke up on the wrong side of the bed because I was in a horrible mood and couldn't handle all the crowds at the stores.  I feel bad for Josh because I was not a treat to be around. After finishing errands I contemplated giving up on the day and going home and napping, but we had signed up for a members event at the Joslyn Art Museum that we were both really looking forward to. I decided to put on my big girl pants and try and be a friendly human being for at least part of the day.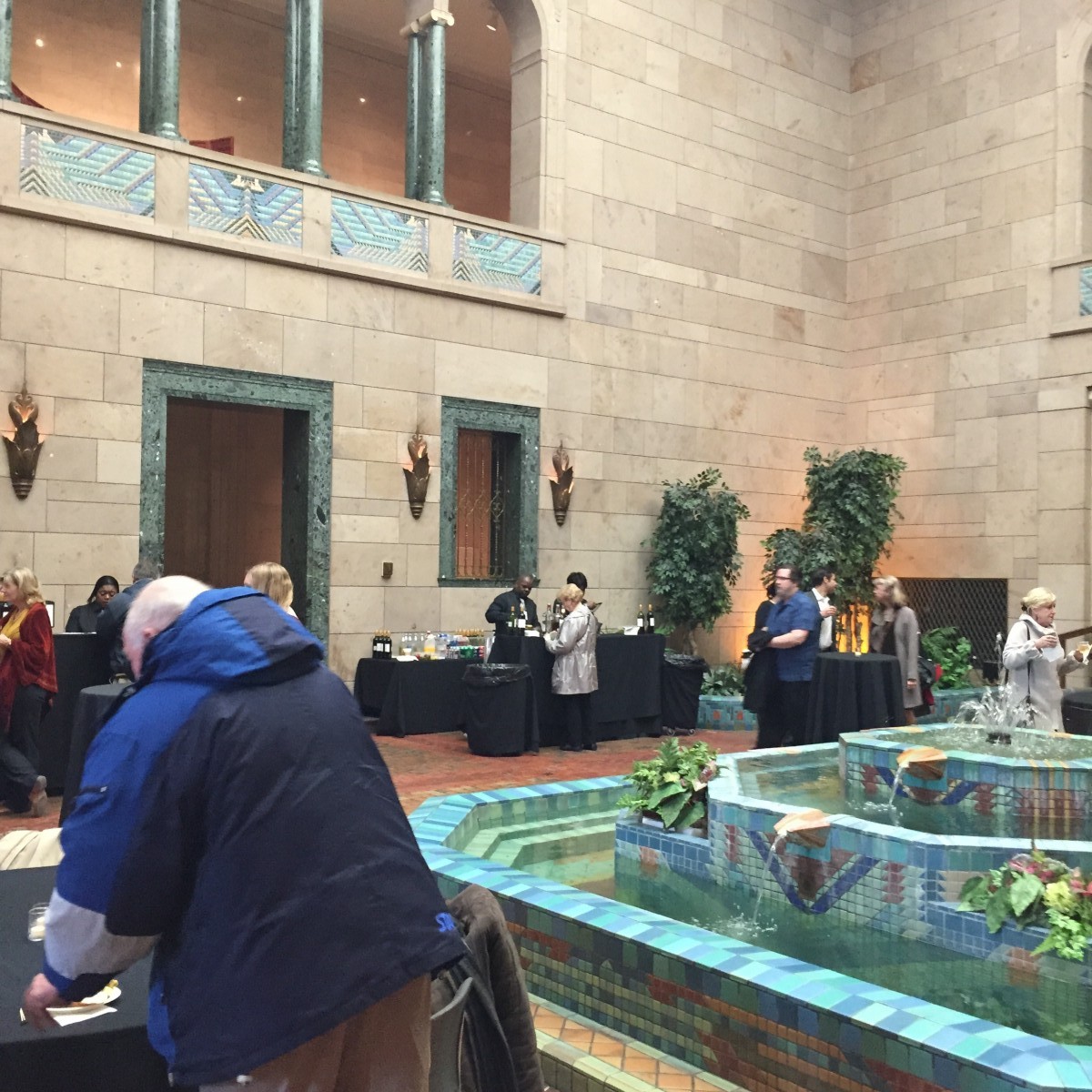 I'm so glad we went because the event was so fun and just what I needed. My mood cleared and I was able to enjoy the afternoon with Josh. The Joslyn was celebrating the opening of their new exhibit, American Moderns: From O'Keeffe to Rockwell. For every new exhibit that opens there is a lecture and then a private viewing (with food) for members. I'm so glad we are Joslyn Art Members. If you're looking for something to join in your area I highly recommend checking out your local museum.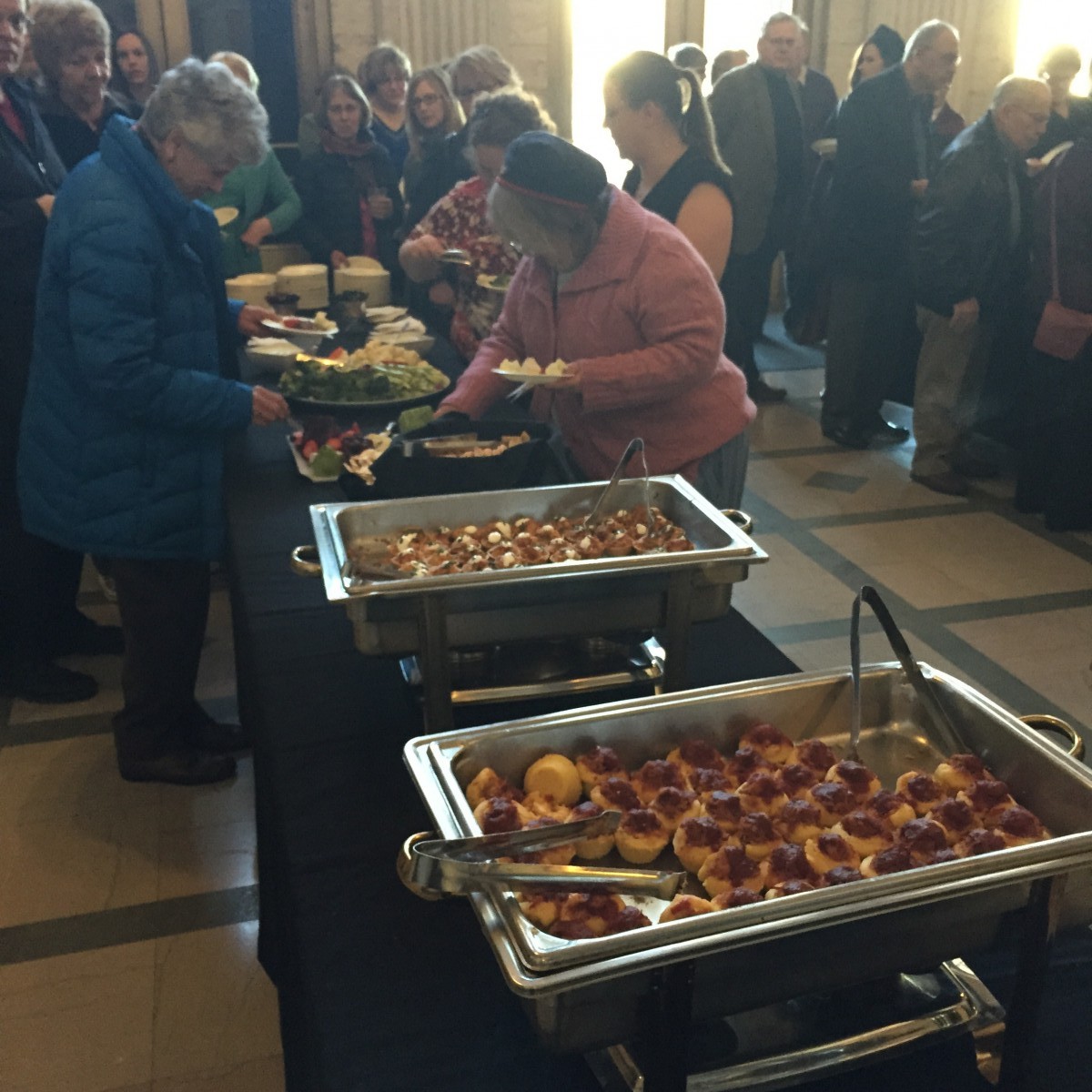 After the lecture Josh and I made a beeline for the food with all the old people. (The young people all went straight for the wine. 😉 ) I hadn't eaten since early that morning and was ravenous.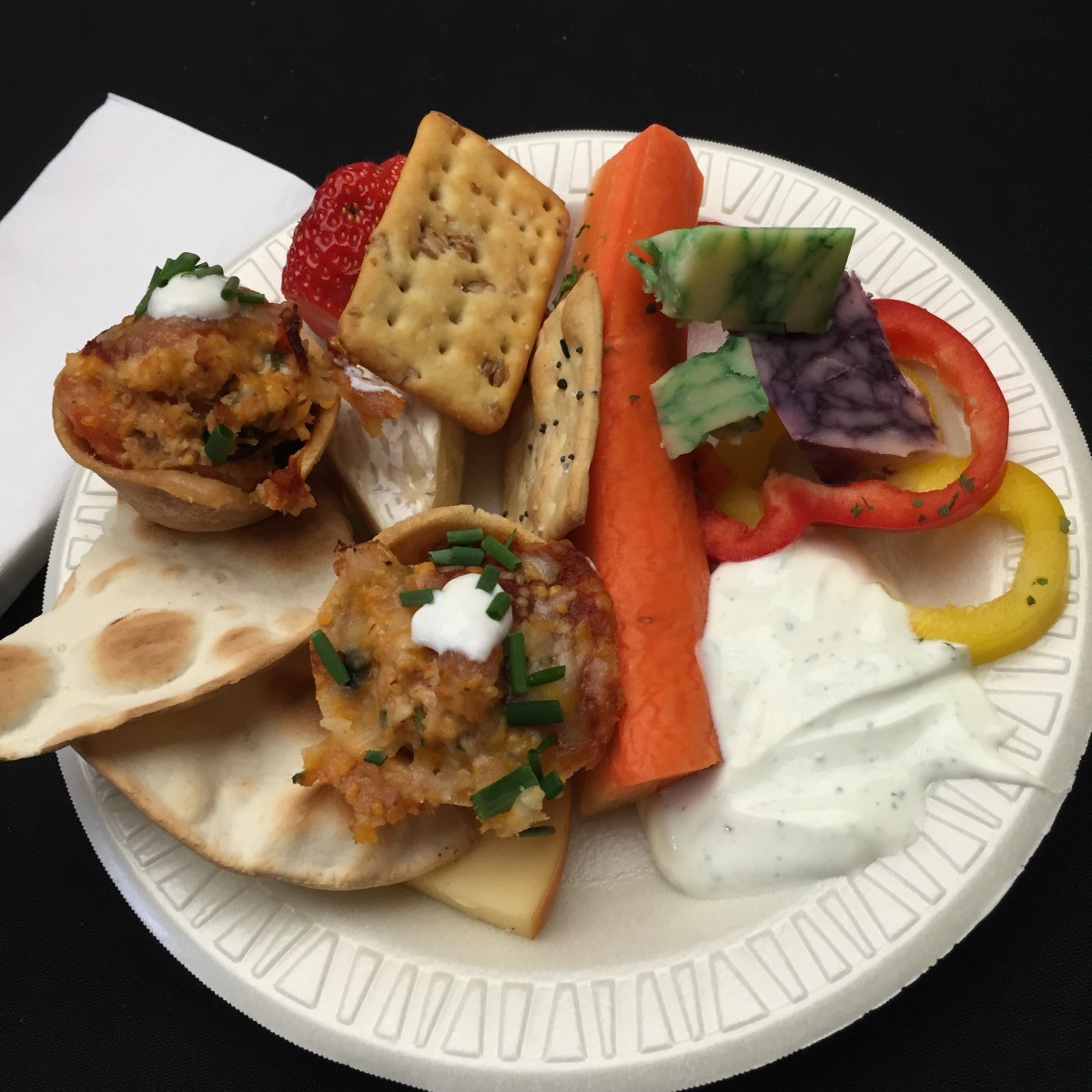 So much deliciousness. The Joslyn sure knows how to feed people!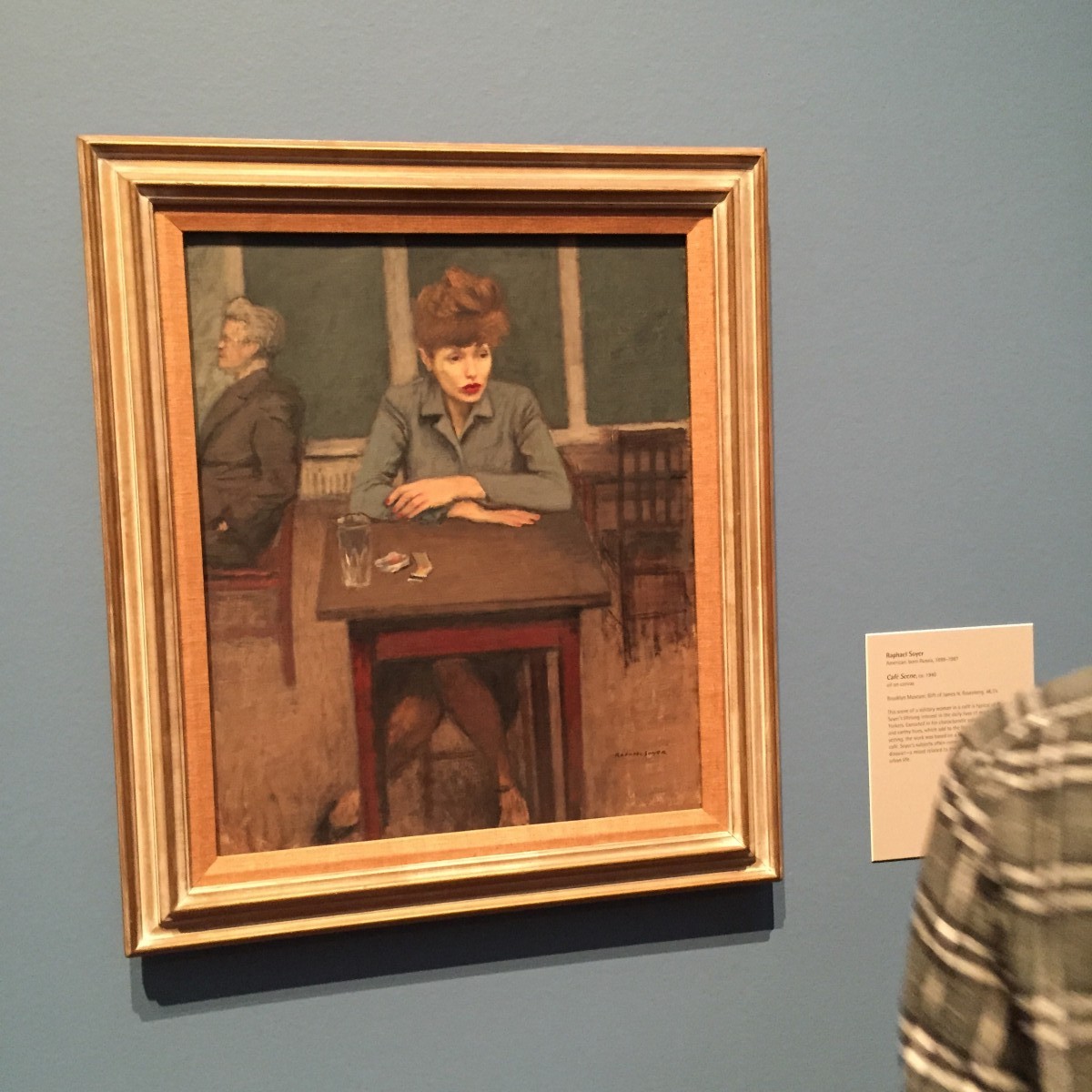 After eating it was time to view the art. I absolutely loved the palpable contemplation in this piece.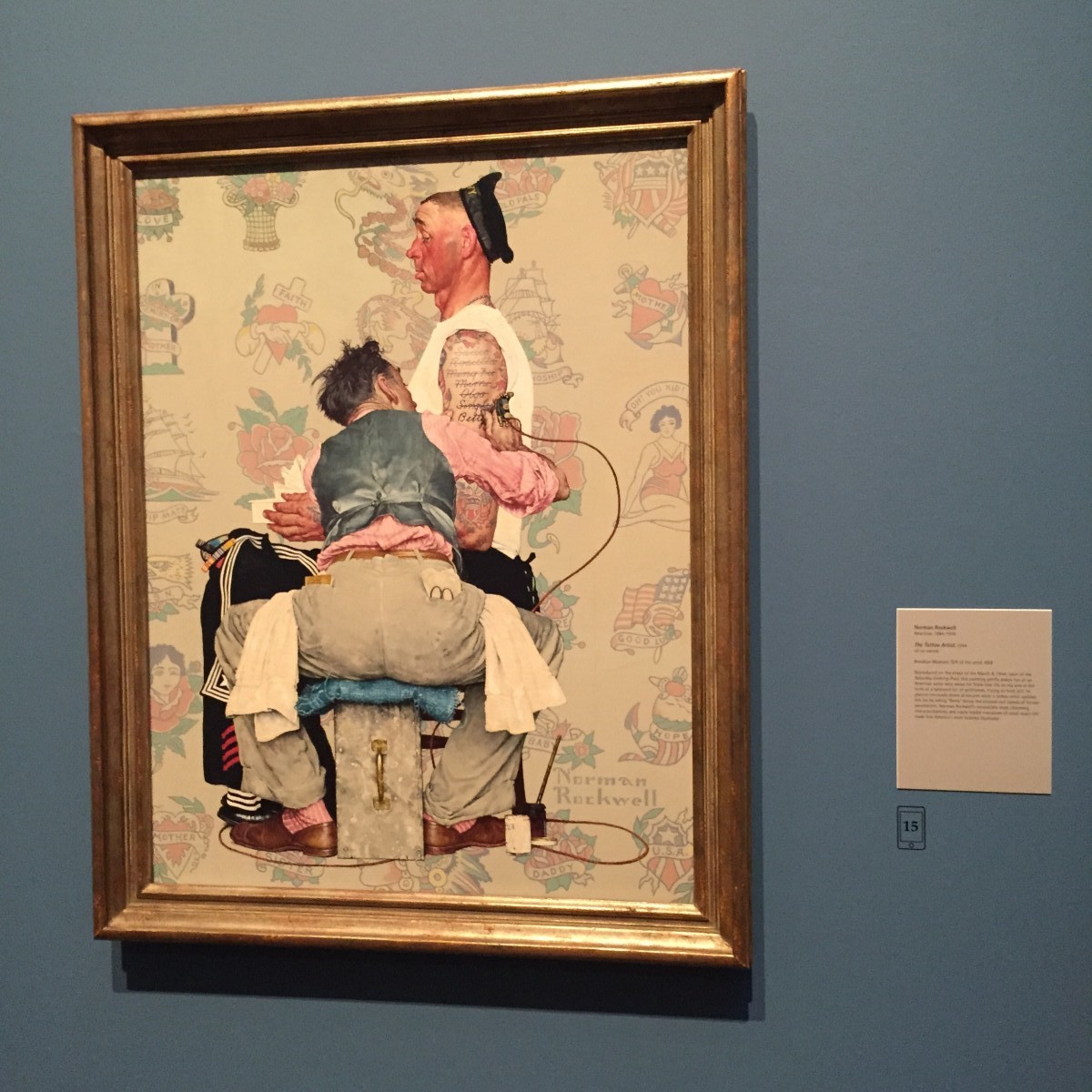 Norman Rockwell is one of my favorite artists. He's so classic Americana.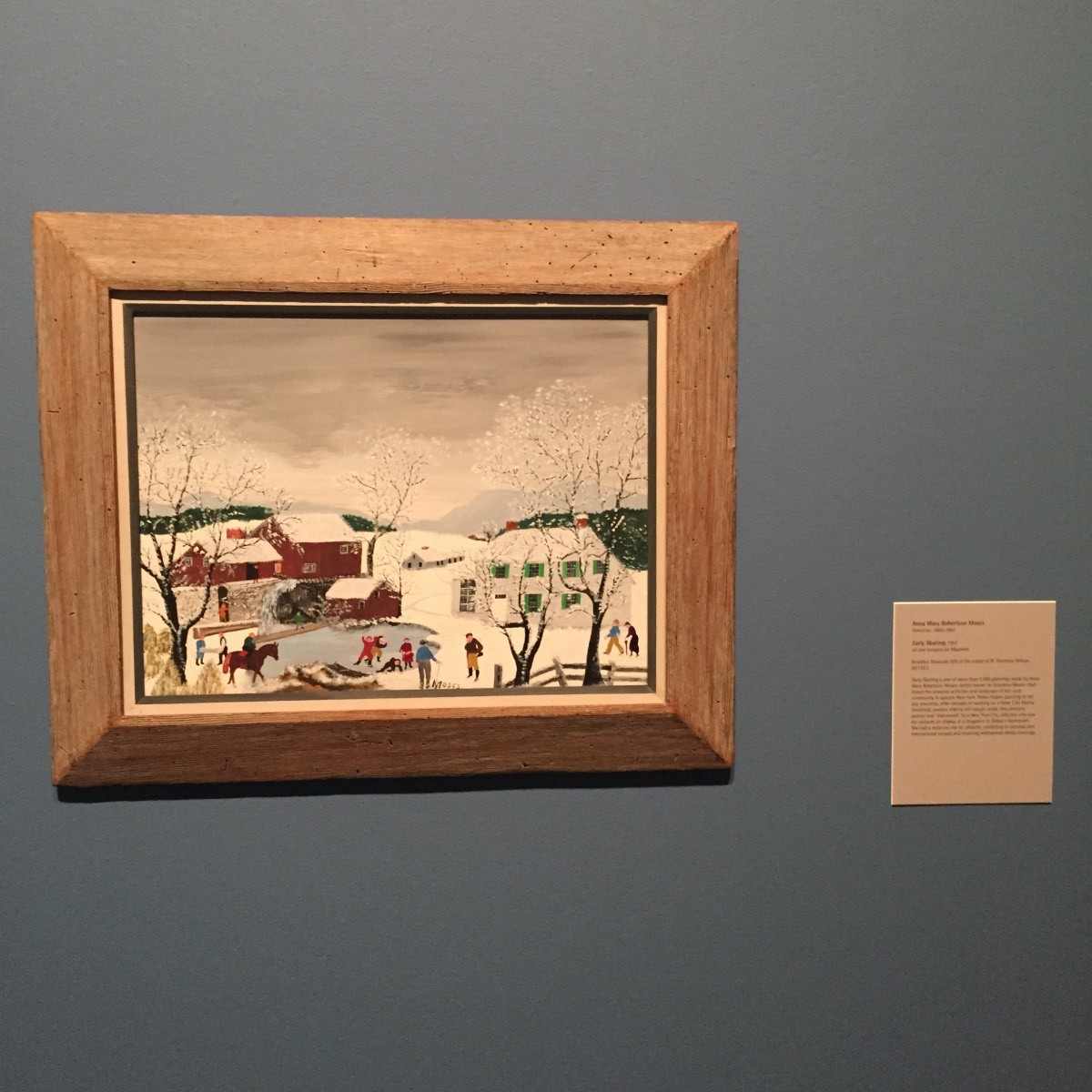 I had a weird flashback experience when I viewed this Grandma Moses piece. I remembered looking at it through nine year old eyes in my 4th grade art class. I really want to buy a print of one of her Pennsylvania landscapes for our future house. I think it would be really nice for our future kids to see.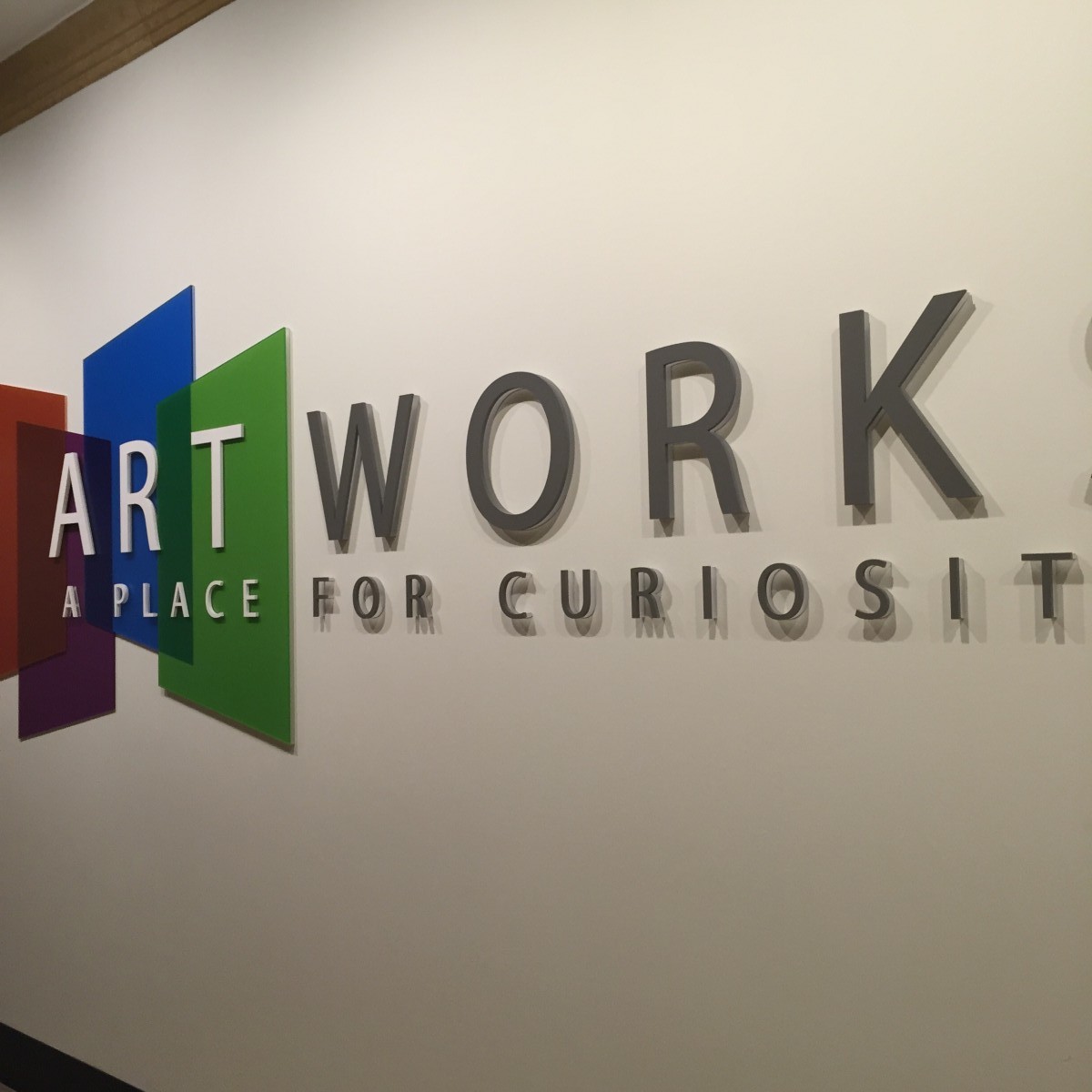 After looking at all the new art Josh and I headed downstairs to check out ArtWorks! This is a new exhibit in the museum that is also arguably the most fun. It's made for little kids and big kids alike and is all about creating and interacting with art.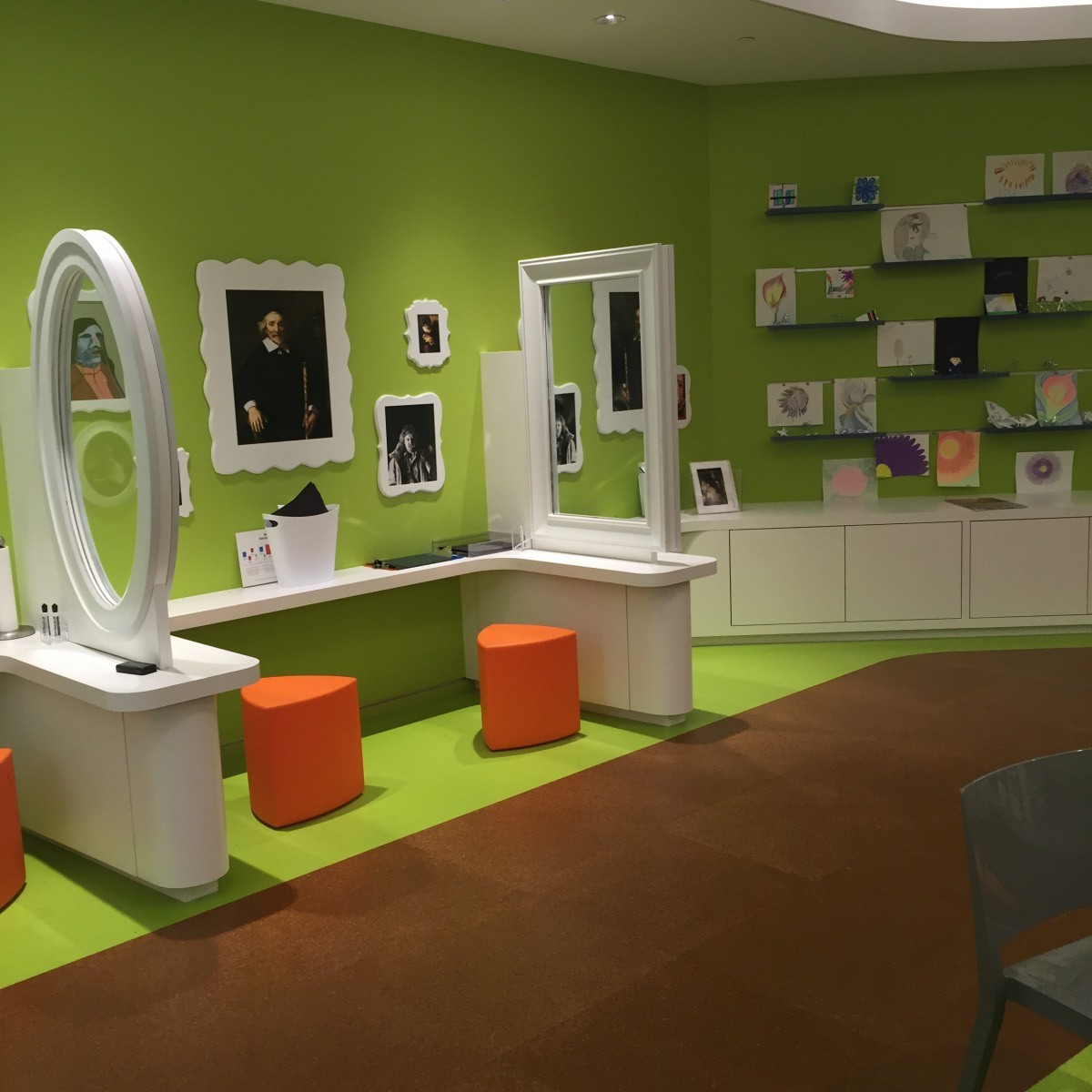 The museum being closed for members meant that Josh and I had an area that's typically overrun with little kids all to ourselves. Score!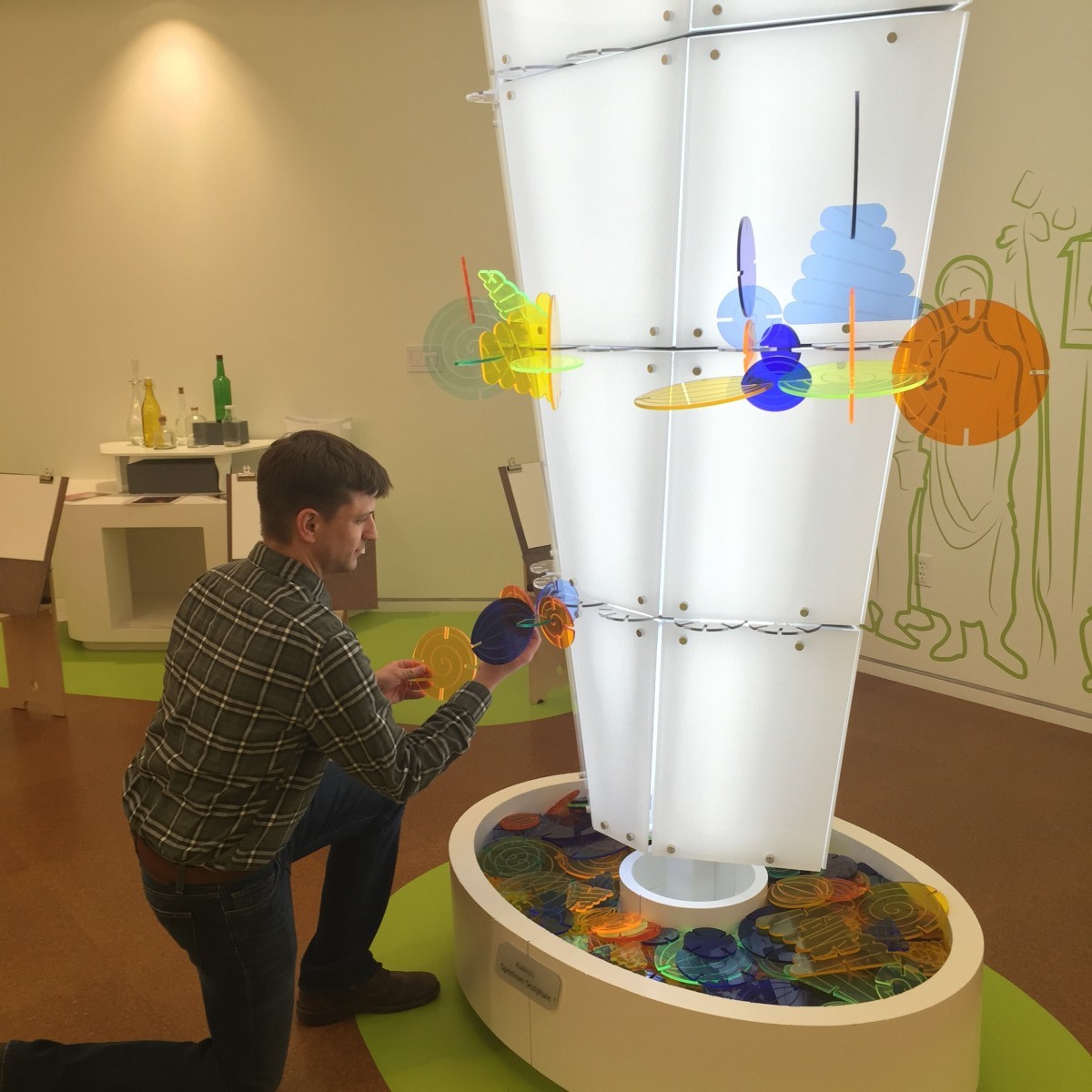 Josh creating his masterpiece.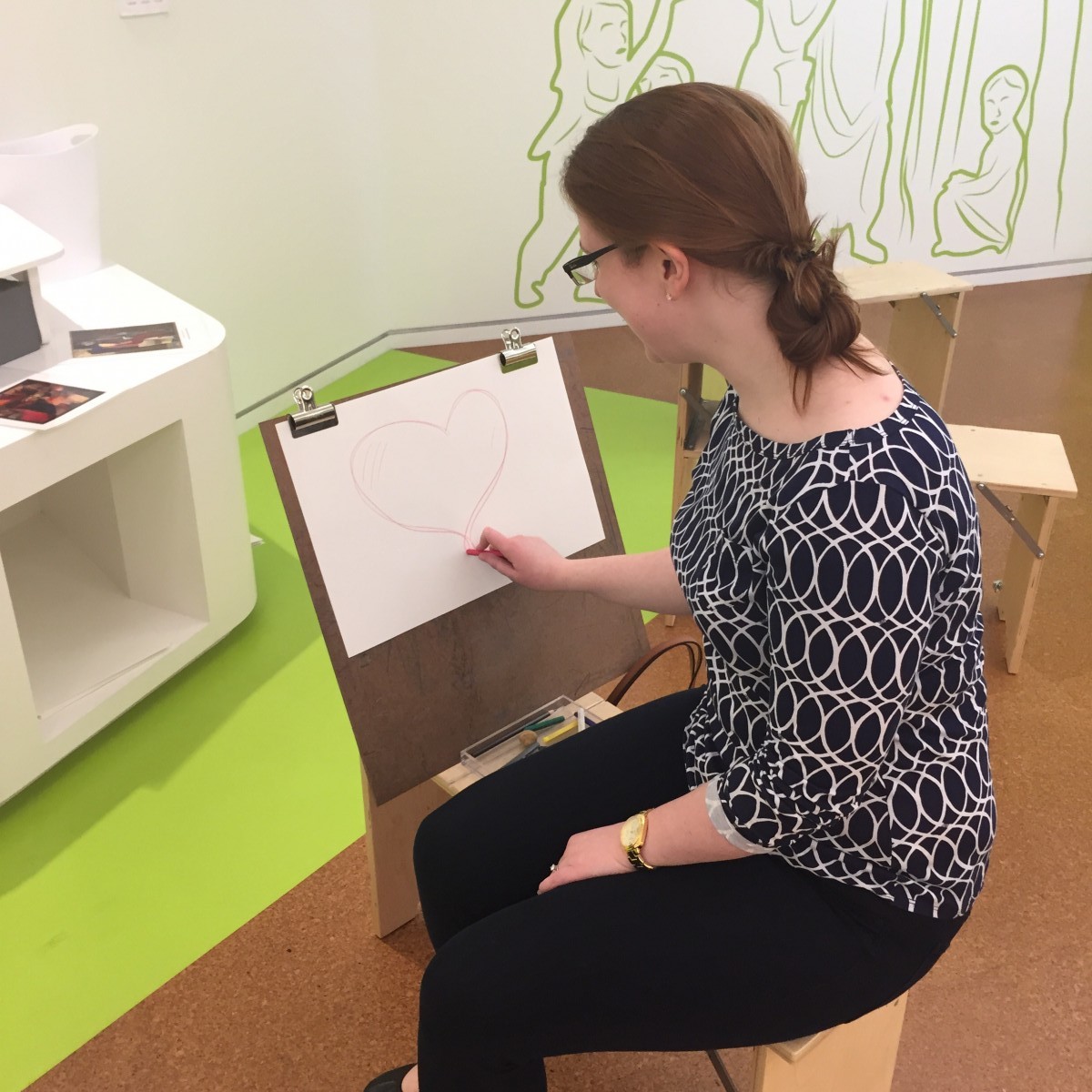 I stick to the basics. 😉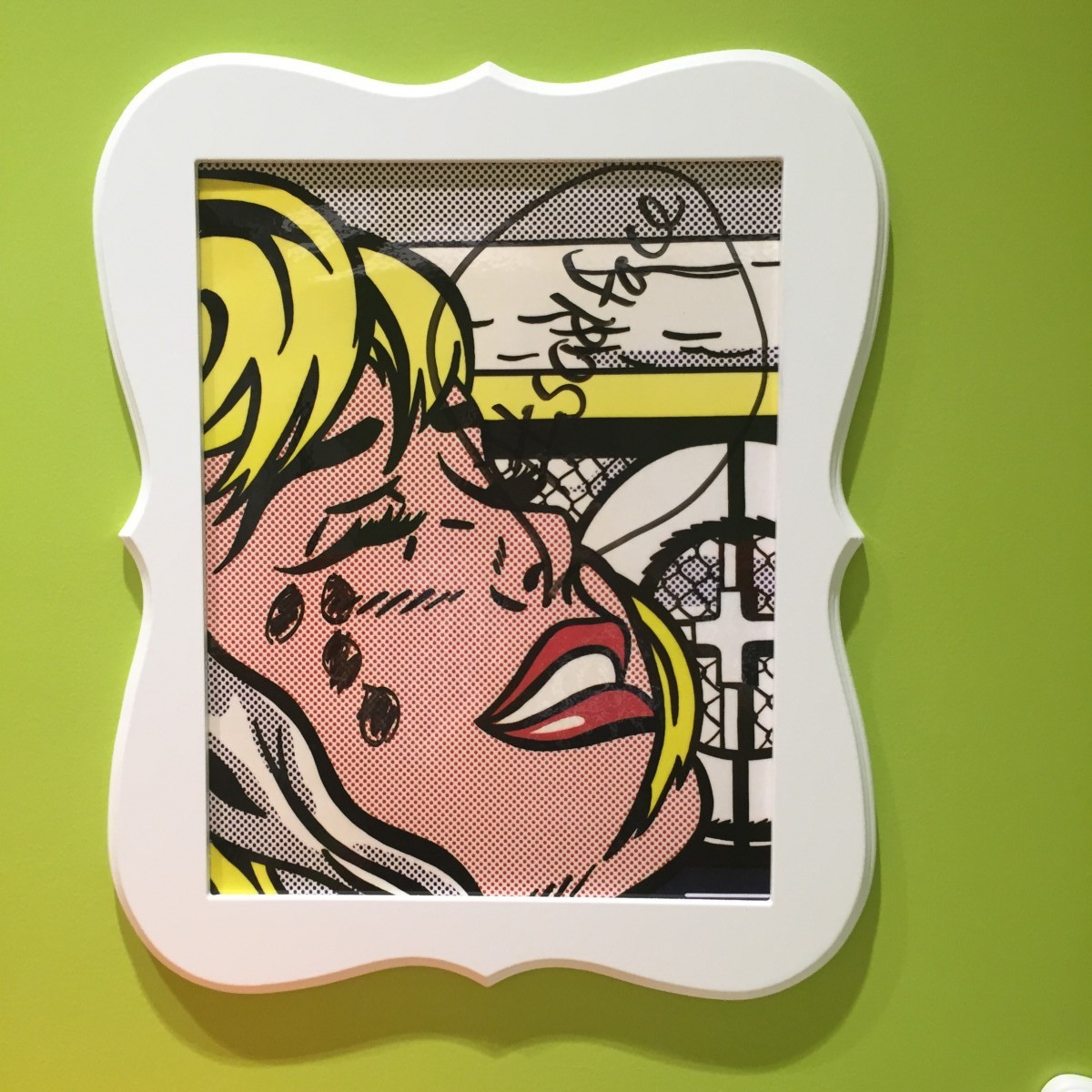 I loved that we could draw on famous art.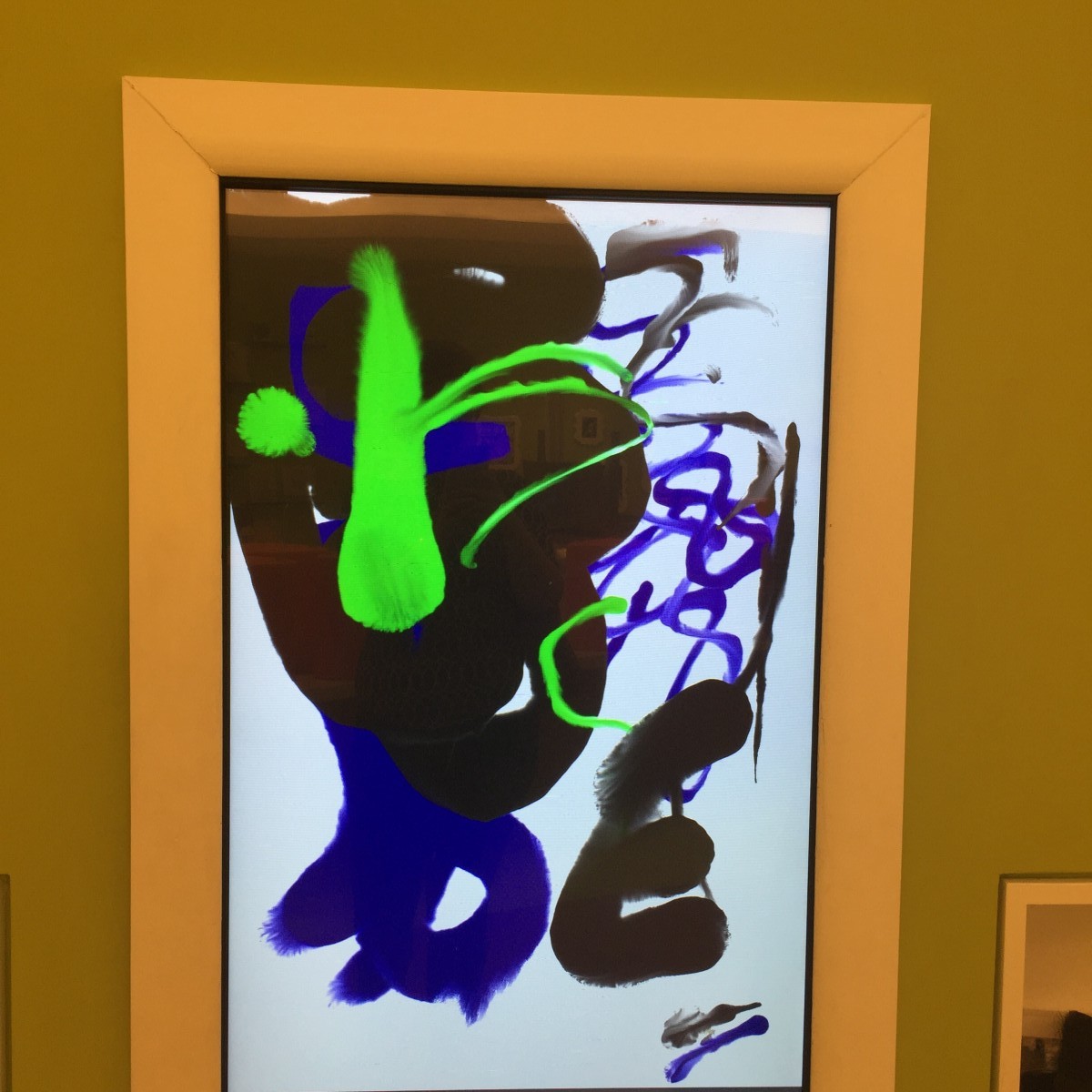 We were able to take paintbrushes to a virtual canvas. Josh and I collaborated on this one. 😀 It was SO much fun. I could have spent hours in there!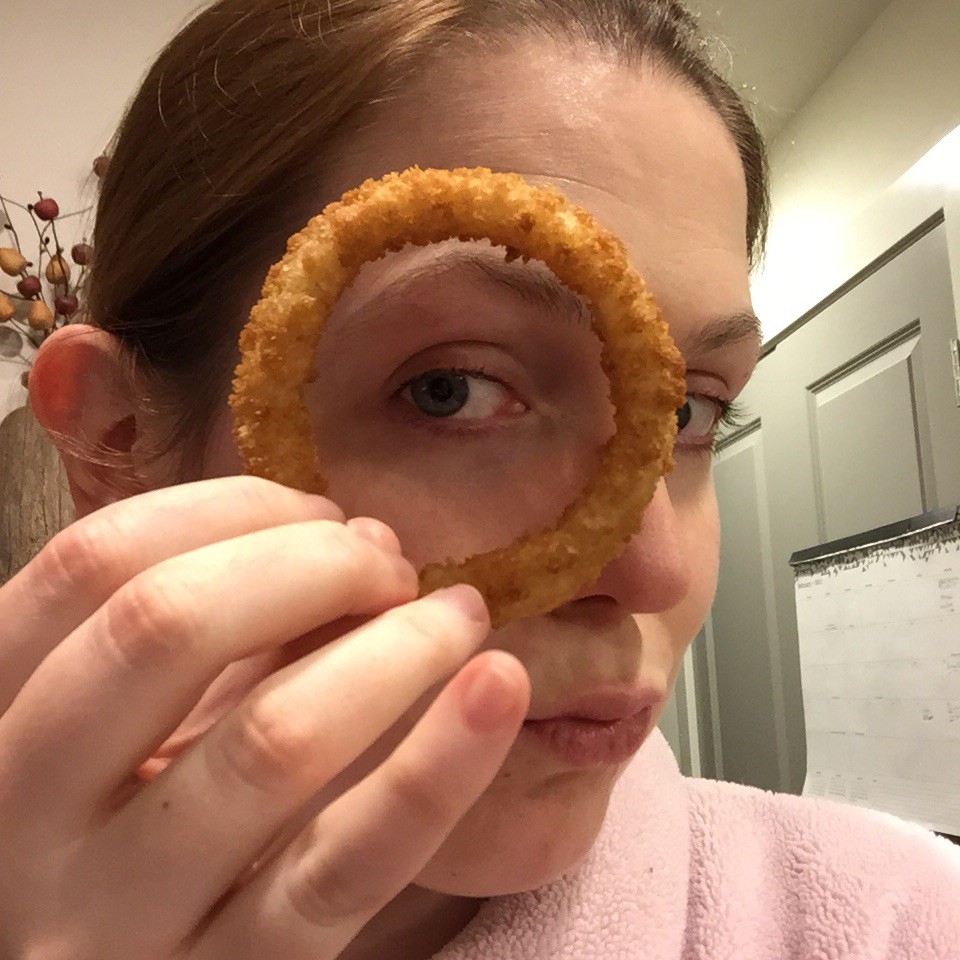 Once the event was over Josh and I headed home to make dinner. I moved on from playing with art to playing with food. I'll be talking more about this in a future post.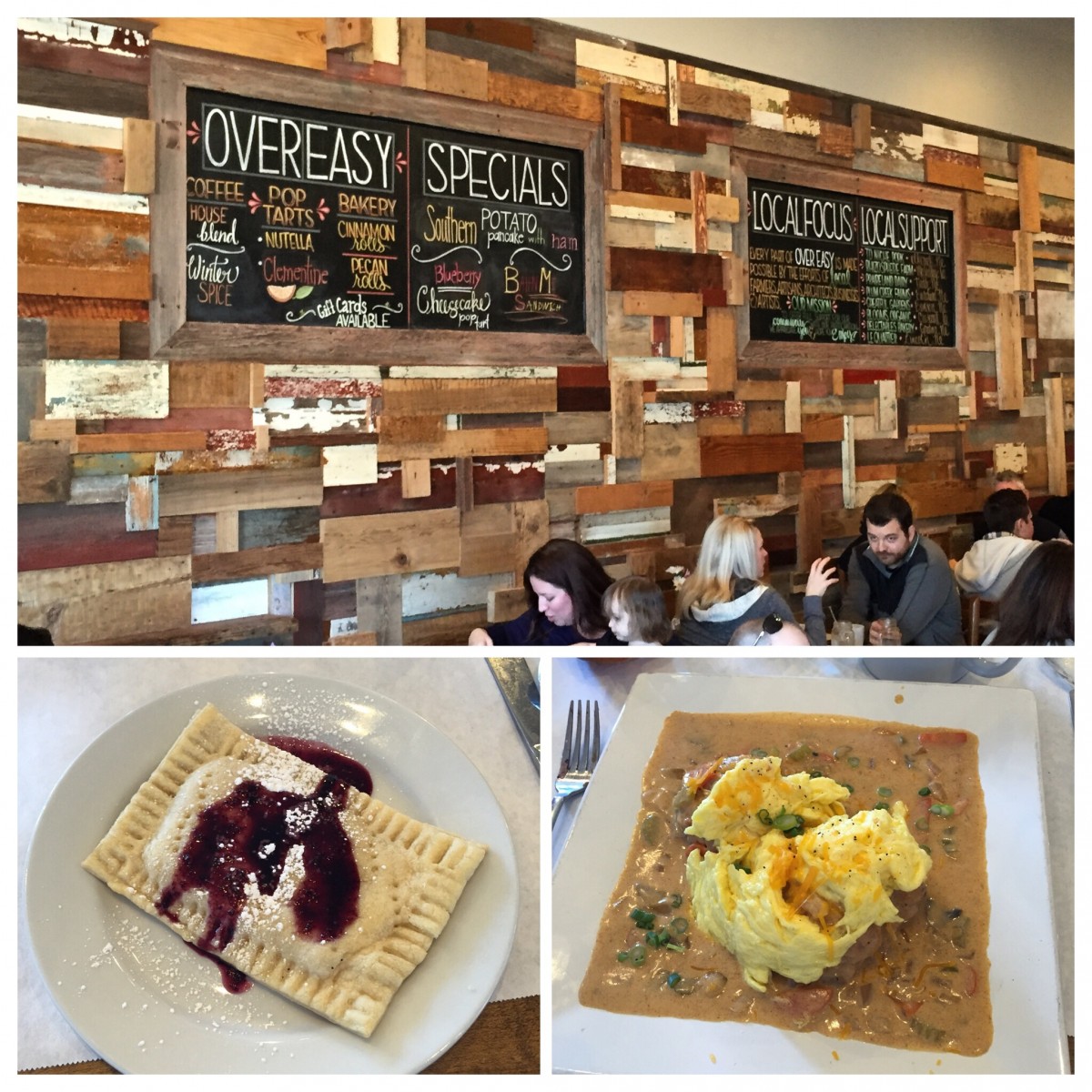 Sunday morning Josh and I had brunch plans with our friends Lauren and Kevin. We have heard amazing things about Over Easy, but because it's out West have never managed to get there. We all decided today would be the day. I'm so glad we made it happen. This is now my absolute favorite breakfast place in Omaha. (They also have a lunch menu, which I'm planning on trying soon.)
There was a wait for a table when we got there, which is not unusual for a breakfast place on a Sunday. The staff were so sweet and brought around cinnamon rolls for everyone to try while we waited. It was such a nice touch.
By the time we were seated we were all ravenous. I got a blueberry cheesecake poptart and veggie biscuits and gravy. Both were so good it was ridiculous.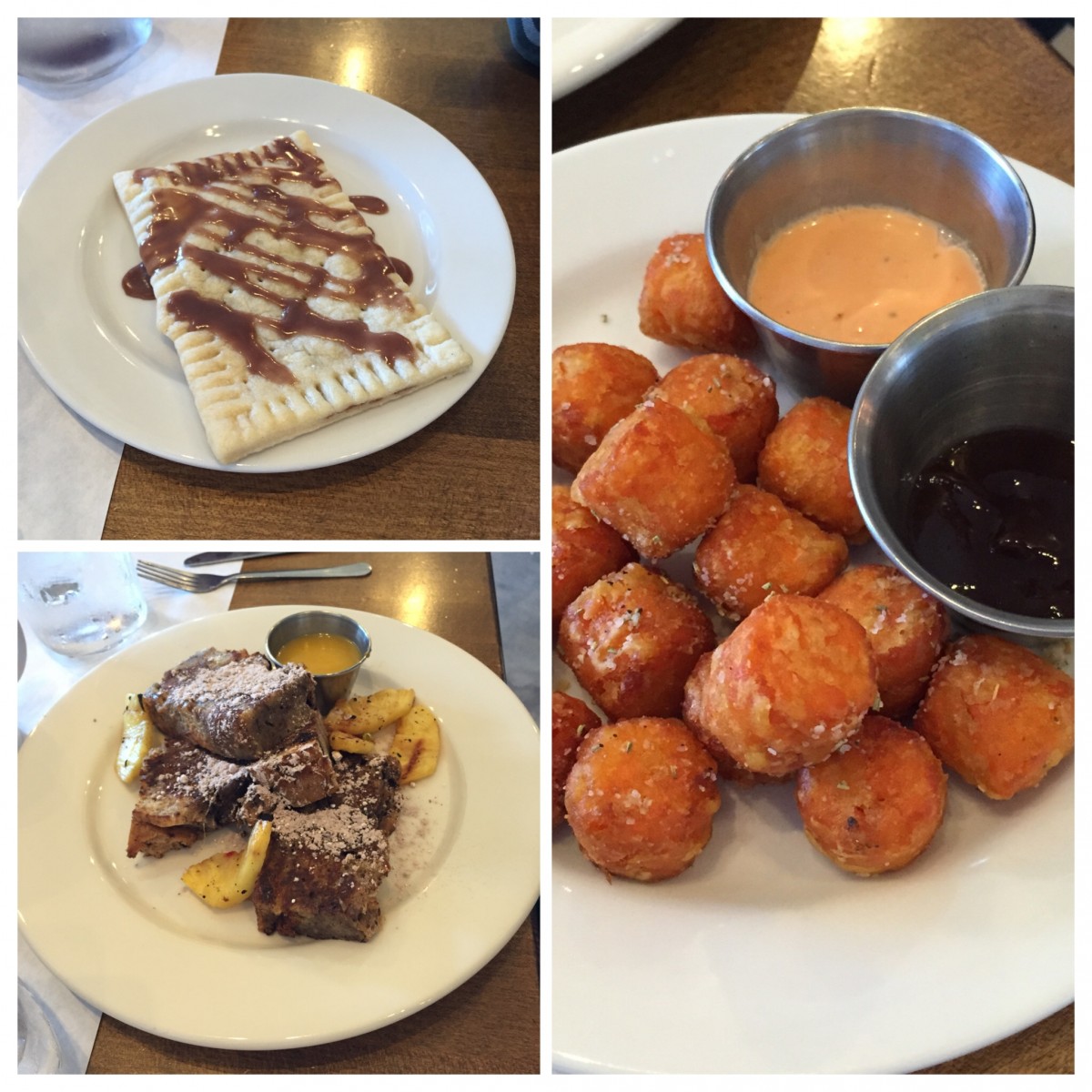 Josh got a Nutella poptart, pineapple bread pudding French toast, and sweet potato bites. Everything was incredible.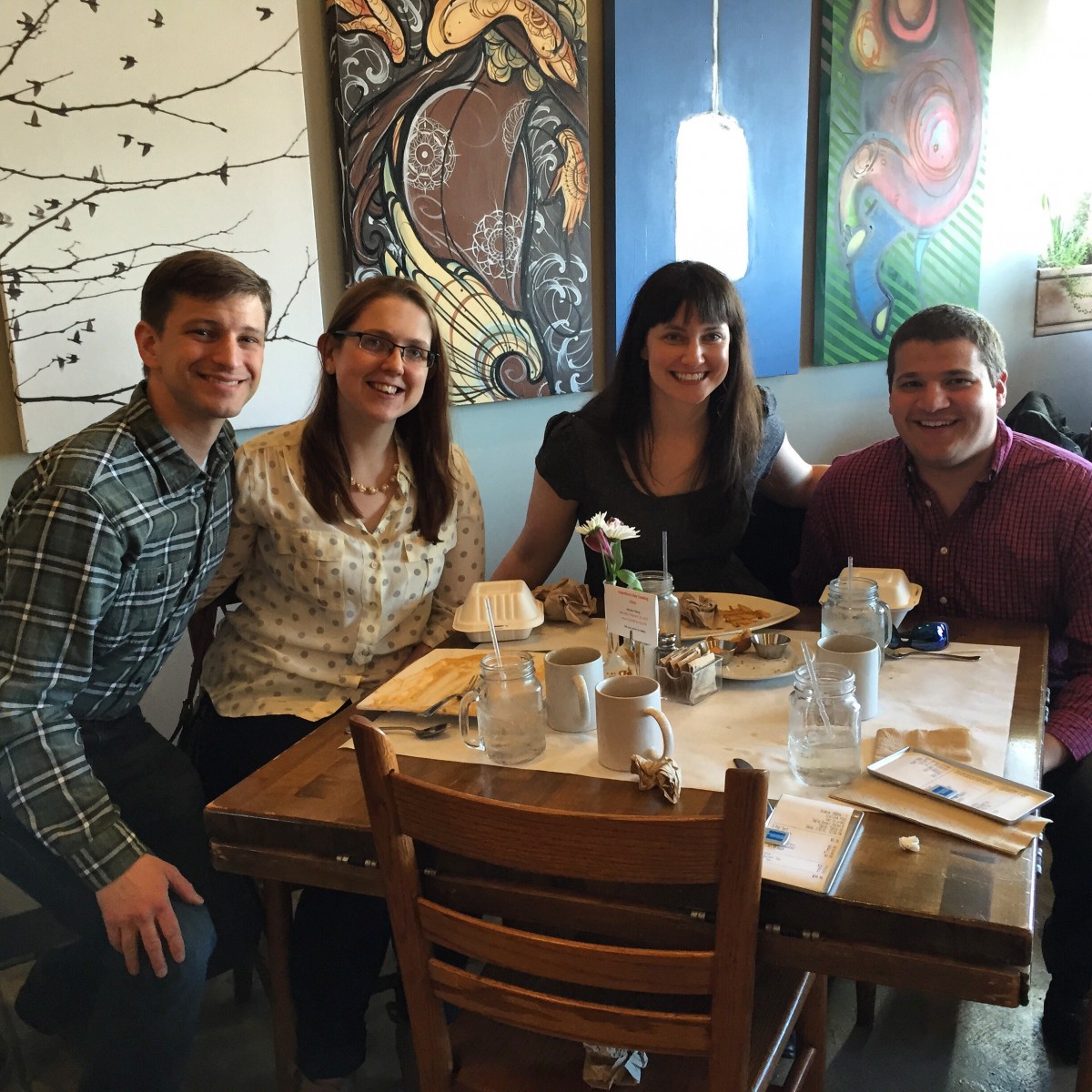 Our company was great too! I've met so many wonderful people since moving to Omaha and I feel lucky to call them my friends!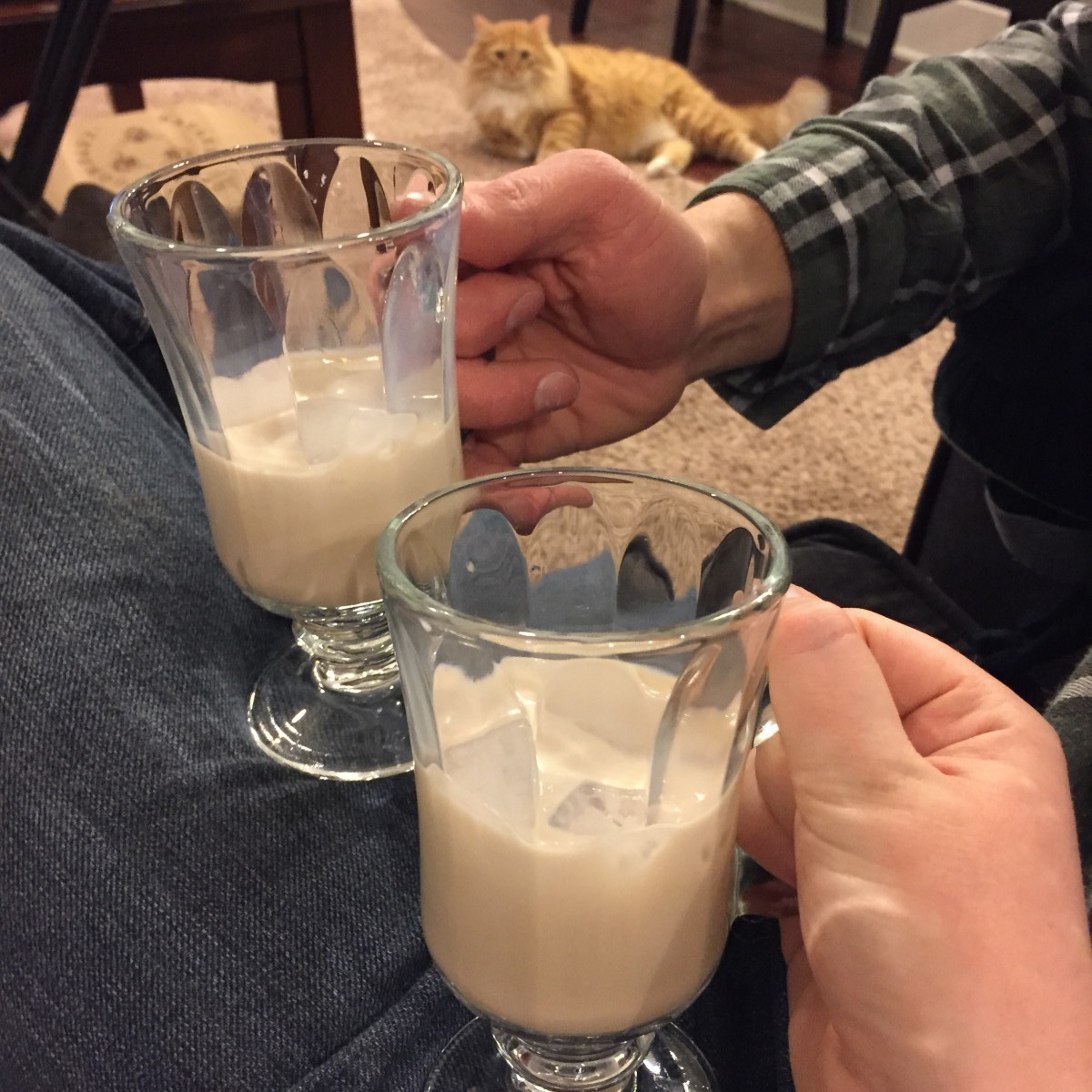 Sunday night Josh and I relaxed on the couch while watching the Grammys and enjoyed some tequila cream. I bought this while we were in Mexico last year and then completely forgot about it. Thankfully it was still good! It was a nice way to unwind and end the weekend.
Questions of the Day: What was the highlight of your weekend? Does a certain artist remind you of your childhood? Do you ever get cranky for no reason?