Hey everyone! Happy Friday! I have no idea how this week went by so quickly. I'm sorry for only getting three posts up this week. I'm hoping for four next week. Eventually I'll get back up to 6. I'm just not able to do that right now. Life is full, in the best possible way.
I hope you have a fun weekend planned! I'm meeting up with Hannah and Joanna for the latest edition of 3 Cooks 1 Kitchen. Then I'm heading over to Molly and Brian's to snuggle some baby kitties. It should be a great time.
Here's what else I'm loving this week: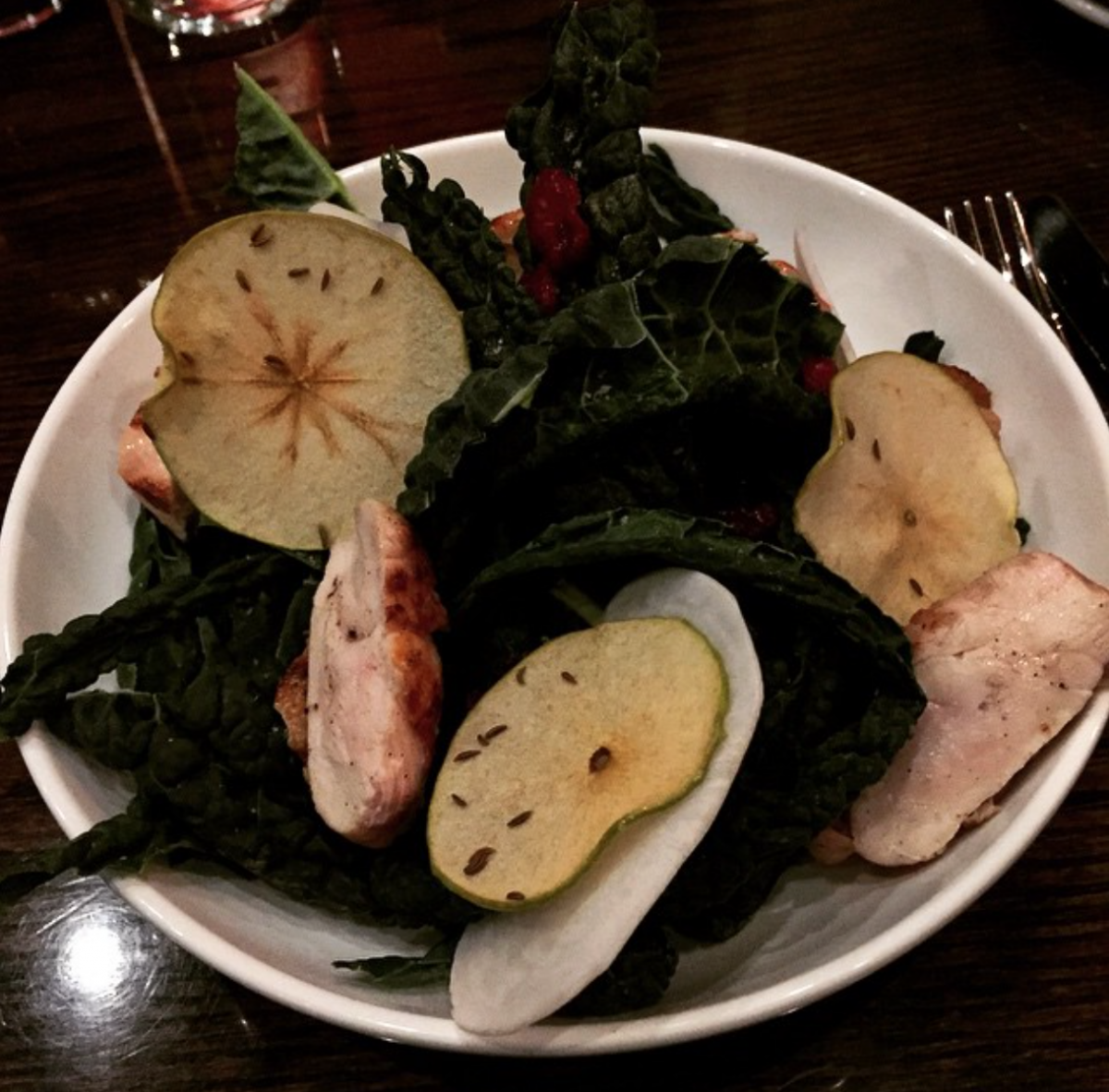 1. This chicken kale salad from Heritage, a new restaurant that opened in Omaha last month. I met up with a new friend there for dinner last night and loved it. The best part? They give you a fresh-baked cookie on the way out! It was such a fun night.
2. Are you a Serial fan? I listened to my friends talk about it for weeks before finally giving it a chance. Of course I became hooked once I did. A Serial theory was just released to end all theories. I totally buy this one. What are your thoughts?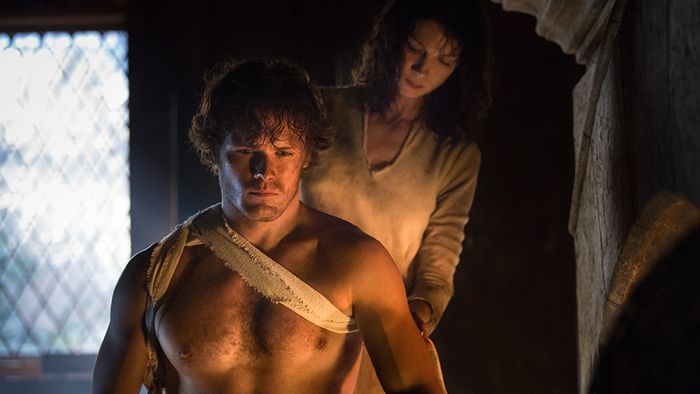 3. Since finishing 50 Shades of Grey I feel like I've needed a new obsession. I now have it in the form of Outlander. It's an amazing story of a World War II women transported back to 18th century Scotland. She's strong, smart, and expertly played. The characters are so well fleshed out, both narratively and literally as this picture demonstrates. 😀 I've watched all the episodes out so far and bought the first book of the series that inspired the TV show to start reading this weekend!
(And I Wikipedia-ed the whole series to make sure it ended the way I wanted it to. I get too invested in books to have it end horribly. *cough* DIVERGENT *cough* It drives Josh crazy that I do this but it doesn't take away my enjoyment of the story at all. Does anyone else do this?)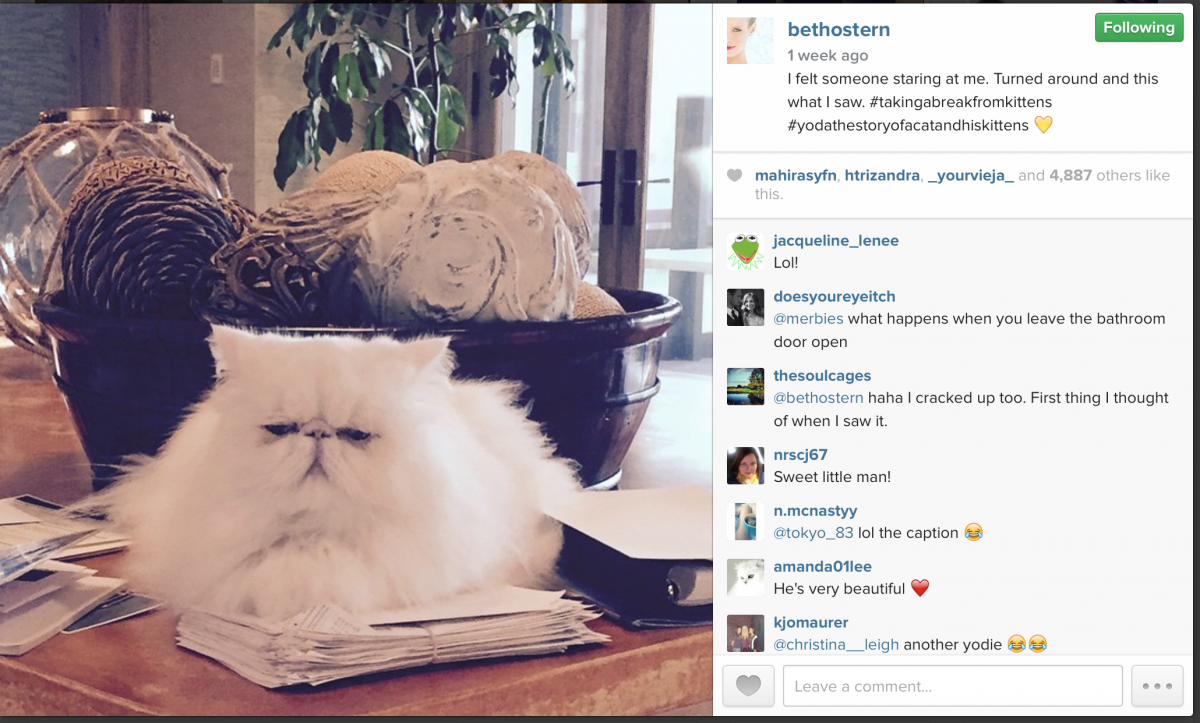 4. If you're looking for a cute animal-centric Instagram account to follow you need to check out Beth Stern's daily updates. I don't even know when I started following her but she's married to Howard Stern, fosters lots of adorable kitties, and documents it all on her Instagram. She calls helping animals her life's purpose and I find that to be a woman after my own heart. One of her forever cats, Yoda, helps take care of the sweet baby kitties until they find their own forever homes. He is the kindest, gentlest, fluffiest soul. I'm so in love with Yoda it's ridiculous.
5. If you find yourself getting caught in the comparison trap and feeling like everything you have to offer the world has all been done before you need to watch this super uplifting video. It's the perfect reminder of how special, unique, needed, and cherished you and your gifts are to the world.
Question of the Day: What are you loving this Friday? Have you watched/read Outlander? Are you a cat or a dog person?