Who knew the beauty industry could be so dirty? I did my research and am sharing my findings with you. Discover why I made the switch to clean beauty and am committed to using natural beauty products.
If you're interested in becoming a consultant too, check out my blog post on how to become a Beautycounter Consultant.

I'm a pretty inquisitive person. For as long as I can remember I've been told I ask a lot of questions. While I'm sure this probably drove my dad nuts growing up, my constant need to know why or what or how has always served me well.
My need to know has honestly only gotten stronger as I've gotten older. Just today I googled why our lips are made from a different type of skin than the rest of our face. Apparently it has to do with necessary sensations for talking and eating. Who knew?
Asking questions ensures you never stop learning. Learning new things makes you smarter, keeps your brain sharp, and can help you in every aspect of your life. It's helped me with my career, my relationships, and even my health.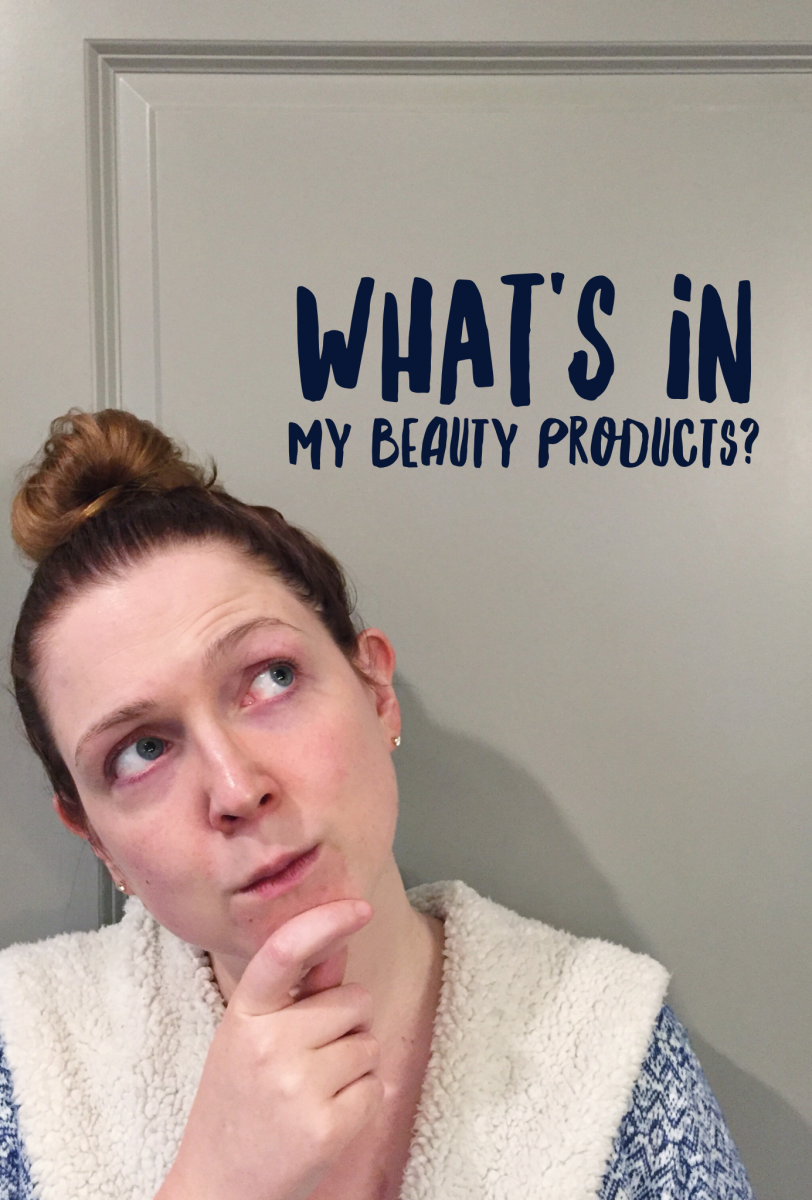 You see, not too long ago, I started to wonder: What's in my beauty products?
Is all this goop I'm slathering on my skin safe? I wonder how much lipstick women unintentionally eat in their lifetime? With our skin being our largest organ, could any of the health issues people have not be related to what we put in our bodies but what we put on our bodies?
Turns out, I should have been asking these questions a long time ago. <— One scary but seriously eye opening article. If you have a few minutes I highly recommend reading it. Cliffsnotes version: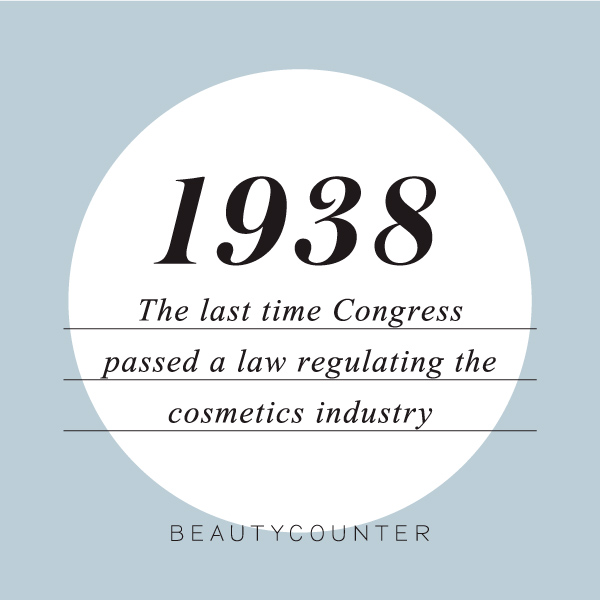 Can you imagine any other industry not being regulated in almost eighty years? How much pollution would our cars and factories produce? How many drugs would go to market before they're safe and ready? The food industry is heavily regulated and we still have issues with things like trans fat being considered an acceptable food ingredient and accurate food labeling on our products. While over-regulation can be a problem as well, letting a multi-billion dollar industry run rampant without any regulation at all for nearly a century? That's dangerous and just plain stupid. Lehman Brothers, anyone?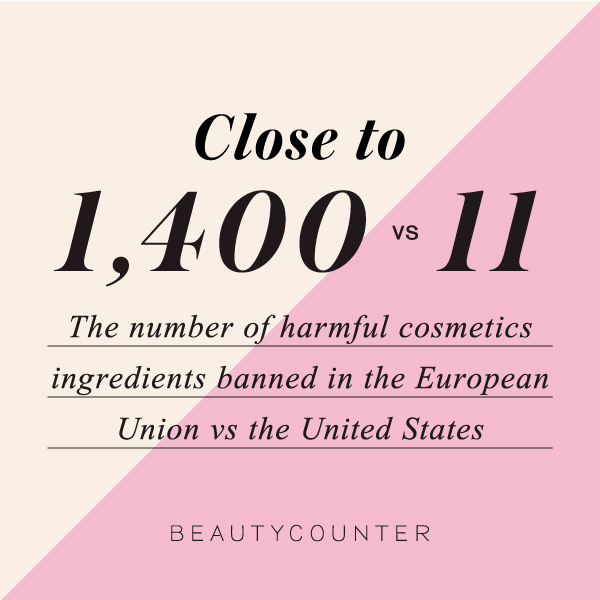 While America has been turning a blind-eye to our cosmetics industry, the European Union has been testing, regulating, and improving theirs. In the century it's taken us to ban 11 dangerous ingredients from our beauty products they've banned over 1,400. The disparity in that number is absolutely shocking.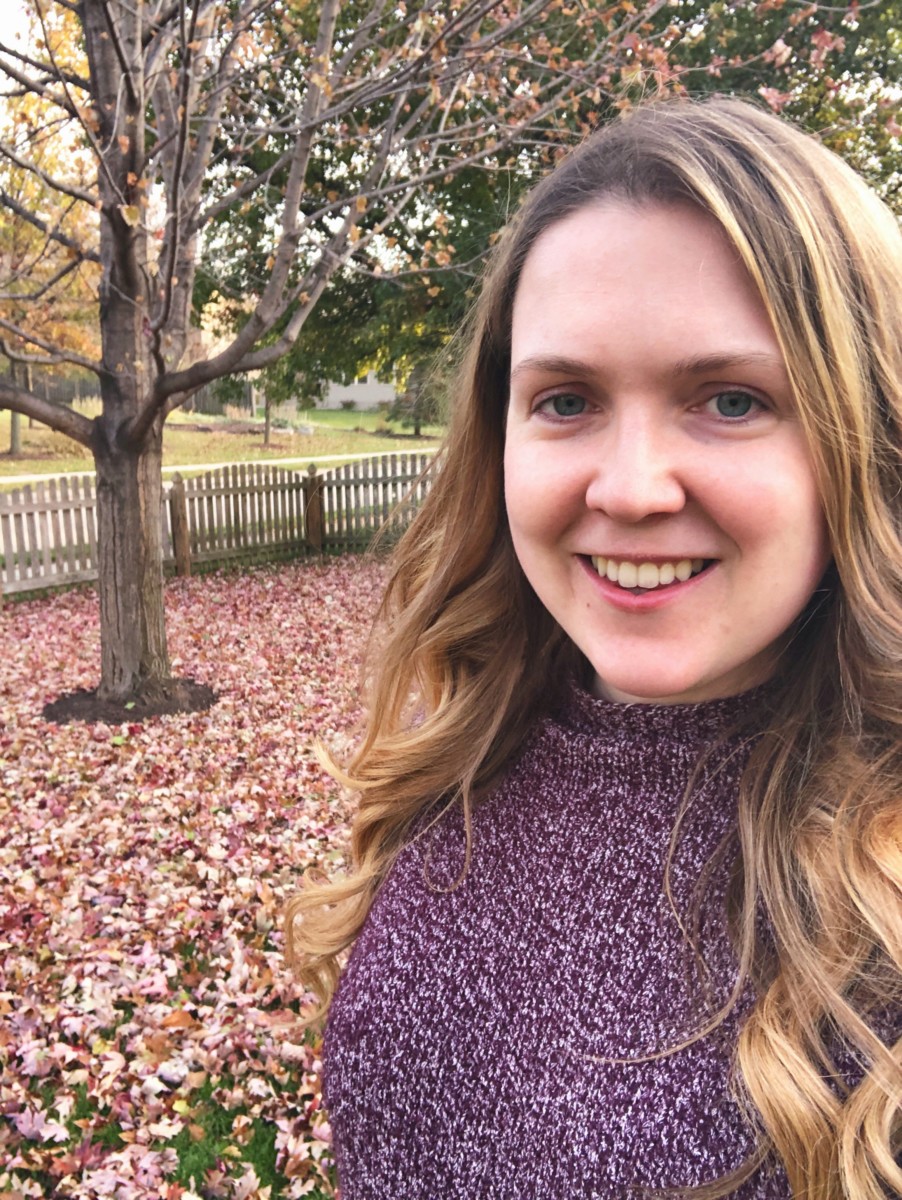 Me with no makeup, thanks to an effective (and safe!) skincare routine.
I am generally not an advocate of fear-marketing, but this is an issue that truly does scare me. I use beauty products purely for vanity. They make my skin soft, keep wrinkles at bay, and help me feel pretty. While that superficial confidence is great, it doesn't cure cancer, improve my health, or extend my life. It's not worth it to me to endanger my health simply to like my reflection in the mirror a little more. Is it so much to ask for the products that make me feel good on the outside to not harm me on the inside?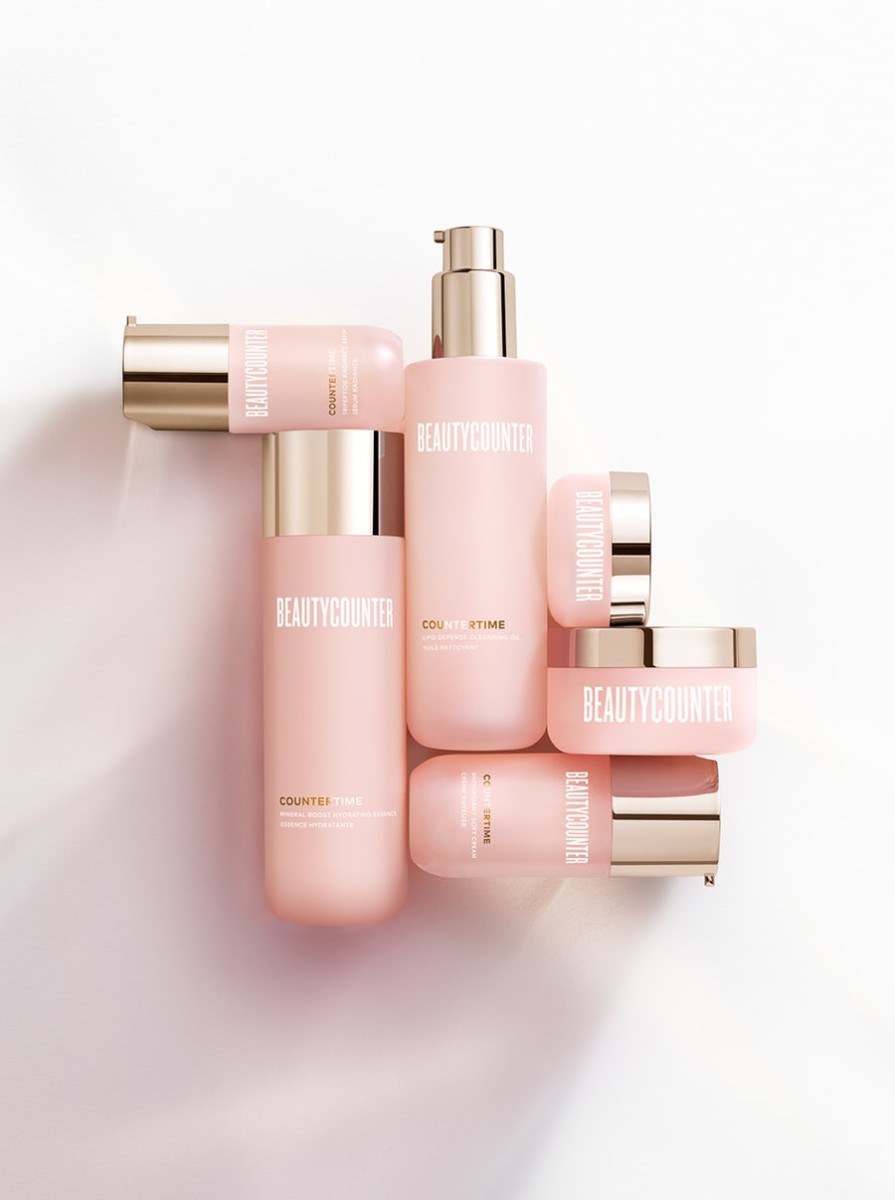 My daily Beautycounter skincare routine: Cleanser | Toner | Serum | AM Cream | PM Cream | Eye Cream

Turns out, we do have options. There are some amazing beauty companies out there committed to making products that are both effective and safe for consumers.
One of those companies is Beautycounter. They are committed to clean beauty, with rigorous testing of every ingredient they put in their products and a Never List of over 1,500 harmful skincare ingredients they vow never to use. All of their products are EWG verified. If you ever want to know what all those ingredients listed on your cosmetic bottles are I highly recommend doing some research on the Environmental Working Group's site.
Knowledge is power, and this knowledge made me a Beautycounter customer. I loved the company's mission so much I completely overhauled my bathroom counter, replacing almost all my skincare and cosmetic products. I loved the products so much I even became a Beautycounter consultant! (It gets me a discount on products I buy and earns me money on products I help sell.)
I am passionate about spreading the word about the importance of natural beauty products. Know the ingredients in your products, and know what those ingredients do, because there is currently no regulation in place for the products you put on your body and face for cosmetic purposes. Beauty should be clean!
If Beautycounter sounds like a company you're interested in learning more about I encourage you to visit their website, read their story, and learn more about their products. Don't hesitate to reach out to me if you have any questions! I want the world to know about these products. No one should be eating dangerous chemicals for the sake of pretty lips.
Want to stay up to date on the latest Beautycounter products and more special promotions like this? Join my Beautycounter Facebook group!
Looking to become a Beautycounter consultant and earn extra money sharing your passion for safer skincare with the world? Email me —> [email protected]
Questions of the Day: Does safer skincare matter to you? Have you heard of Beautycounter before? What's a product you most want to try?
Connect with me on Instagram, Twitter, or Facebook to continue the conversation! And please SHARE with someone who you think would enjoy this post!