This shop has been compensated by Collective Bias, Inc. and its advertiser. All opinions are mine alone. #LetsMakeSmores #CollectiveBias #sponsored
I'm pretty sure s'mores are on of my favorite things about summer. They make me think of my childhood, of summer camp, and of happy memories.
Last week when Josh and I were in Walmart, we picked up all the ingredients we needed to make s'mores. We were going to have a s'mores party! Kraft Jet Puffed marshmallows, Honey Maid graham crackers, and Hershey chocolate bars for the win!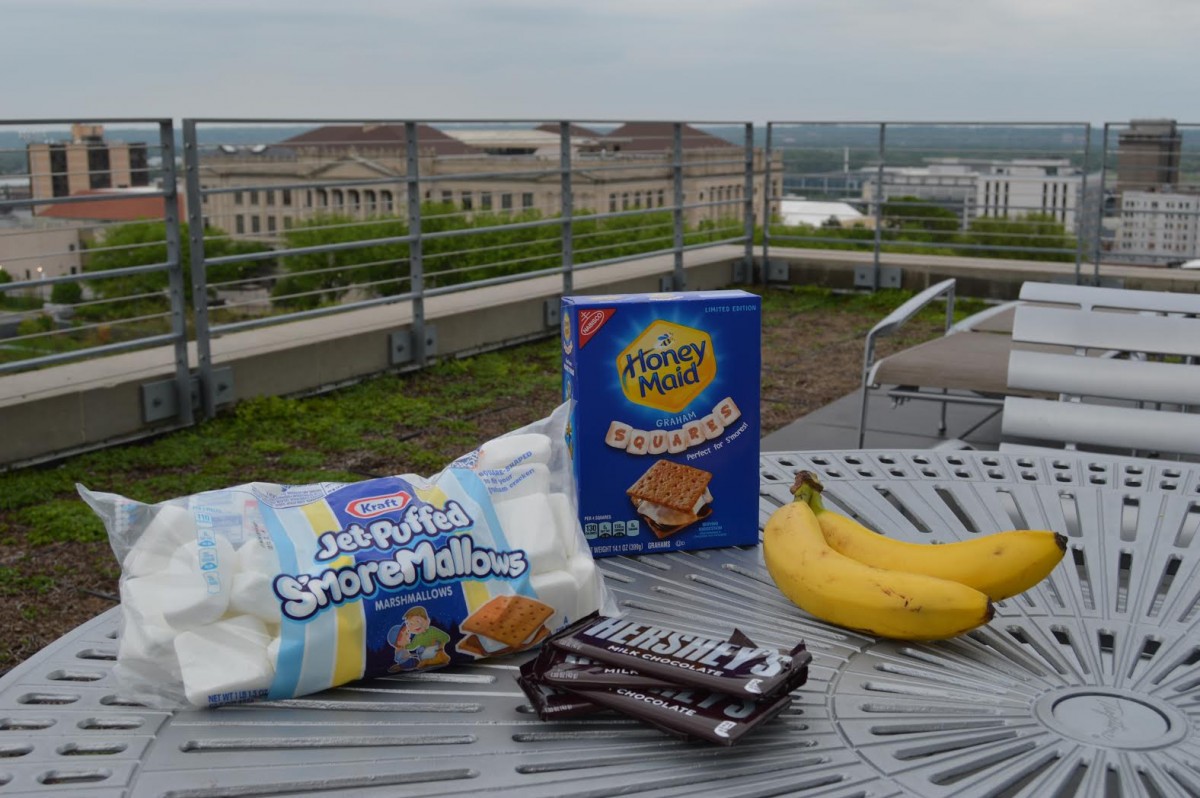 We brought everything over to Jordan's where we were having a cookout that night. We figured s'mores would be the perfect treat to end a fun party with.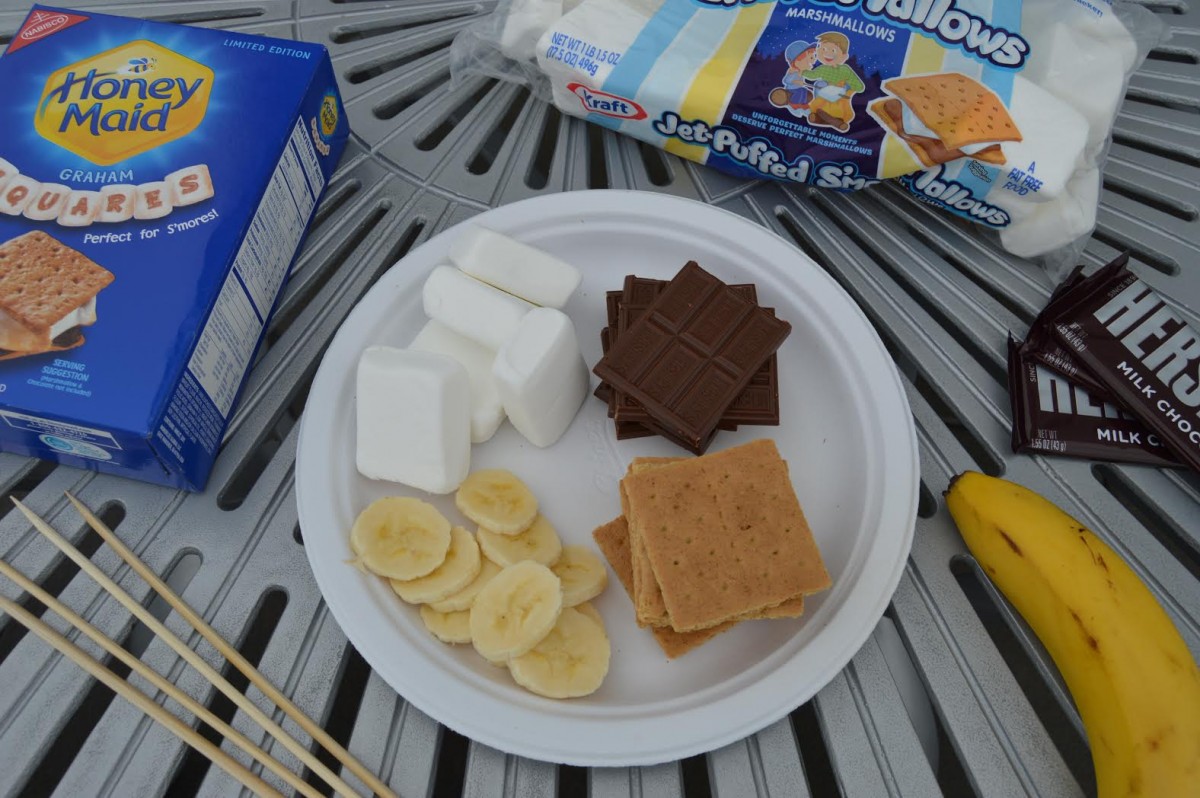 Do you notice a special ingredient? We added bananas to our s'mores! They're quick and easy to slice, roast up great, and taste fabulous on a s'more. It's my secret ingredient.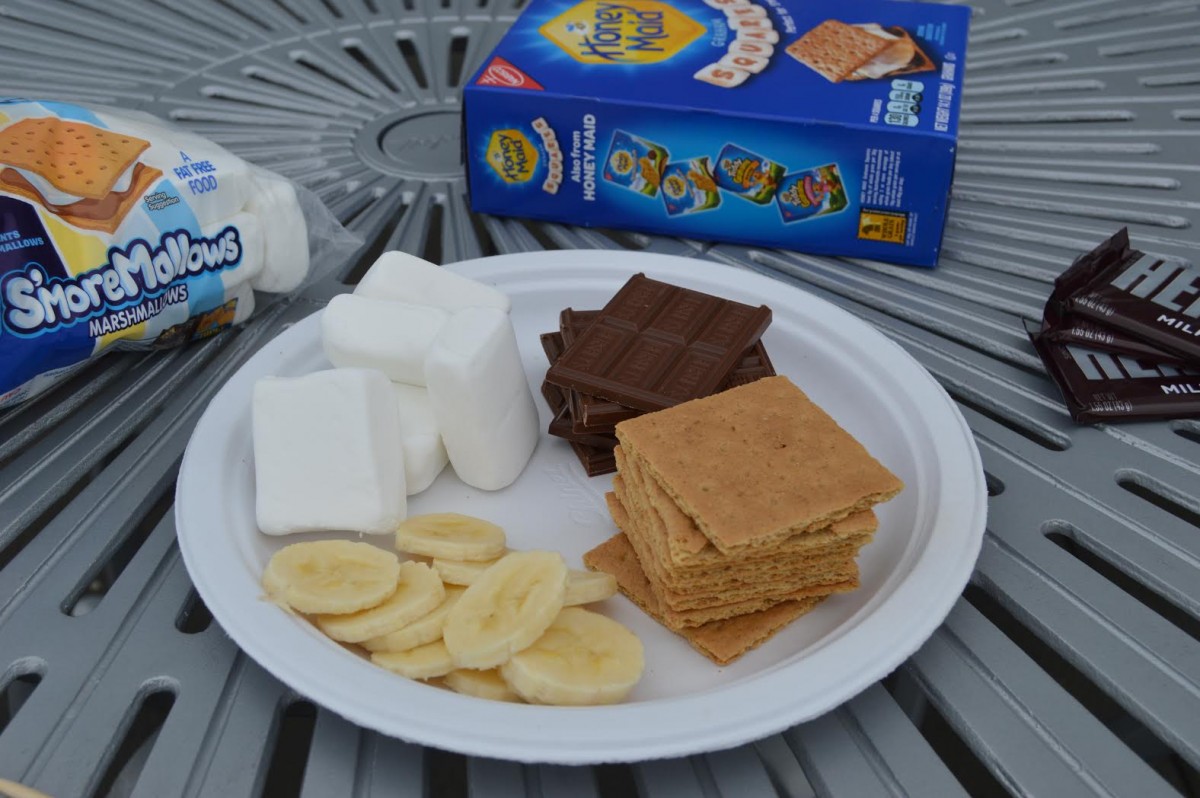 S'mores have come a long way since I was a kid. They now have square graham crackers and square marshmallows! They're perfect for s'mores and manage to make a quick process even quicker! You're looking at 10 minutes from opening the packages to biting into your s'more, tops!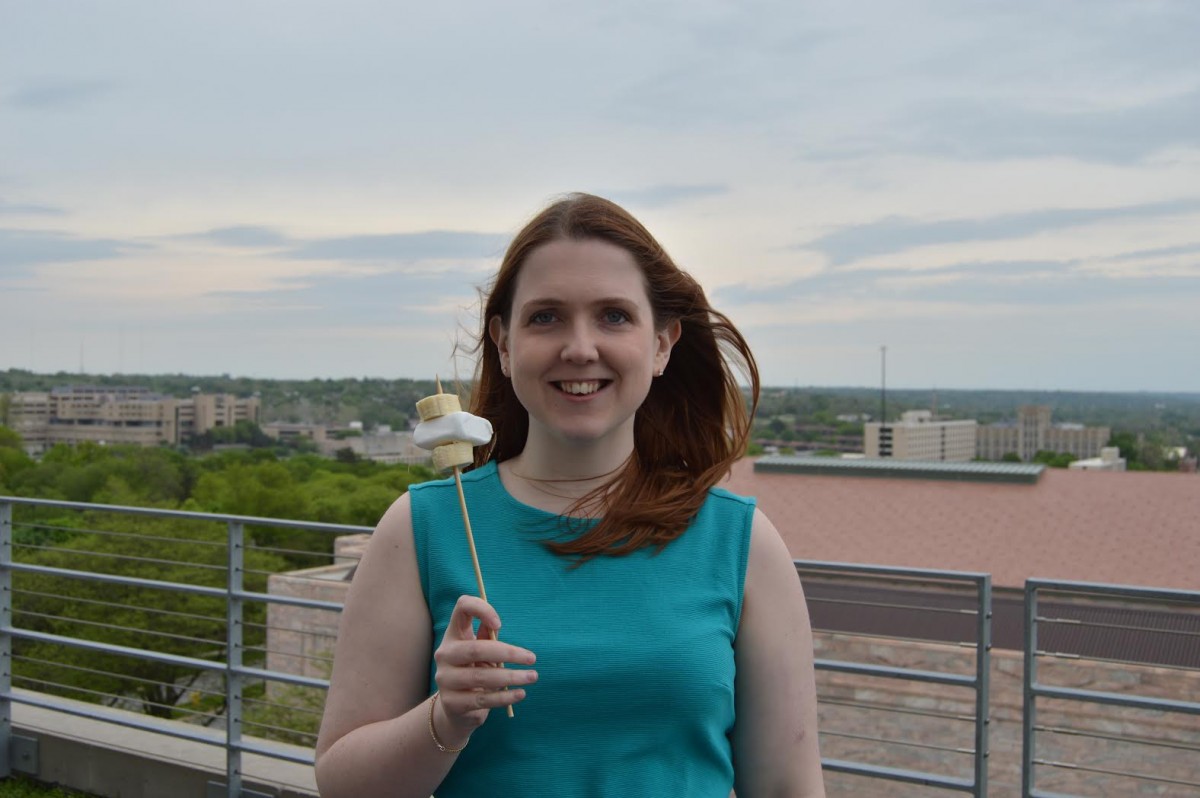 We had our cookout on Jordan's roof. Once we were done grilling burgers, we were ready to toast some s'mores. We speared our marshmallows and bananas, making sure to cut thick banana slices so they'd hold their own against the marshmallows. It was the perfect blend of tastes.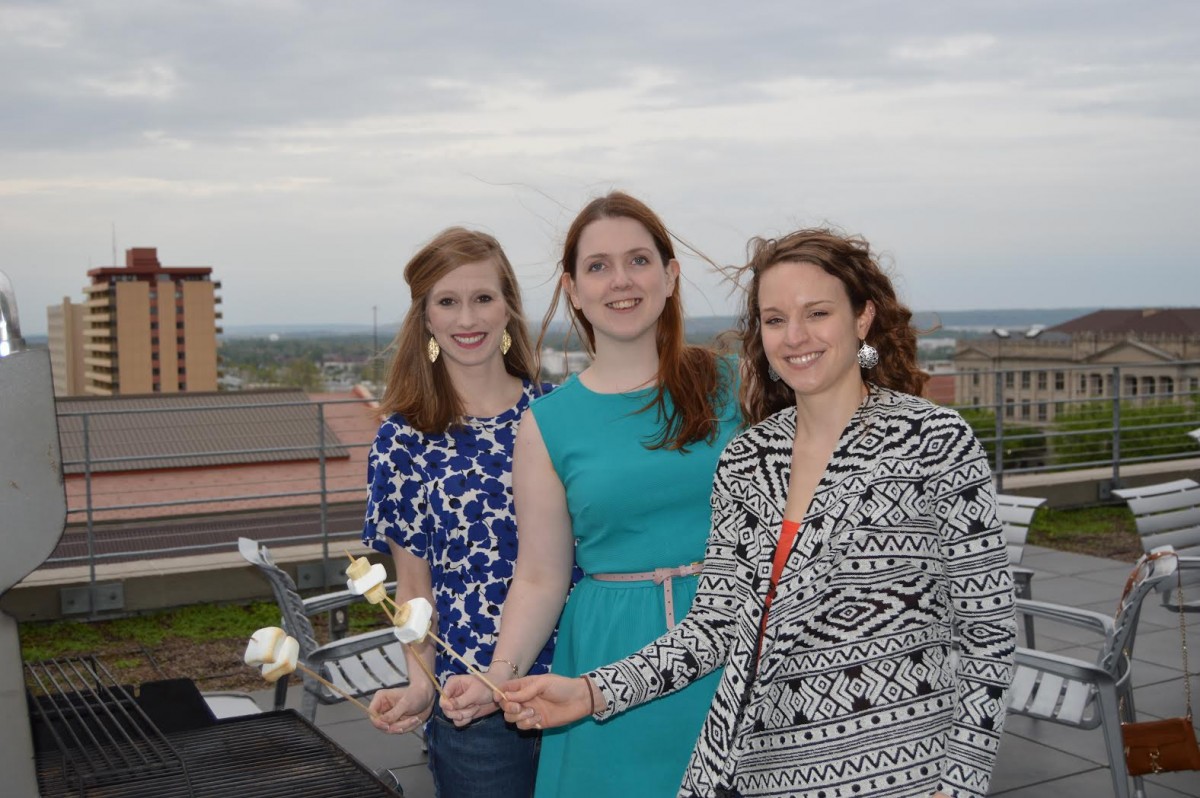 The three amigos grilling away. Can you tell it was windy? 😀
Look at how puffy those marshmallows get! The one on the left looks like it's eating the banana slices. 😉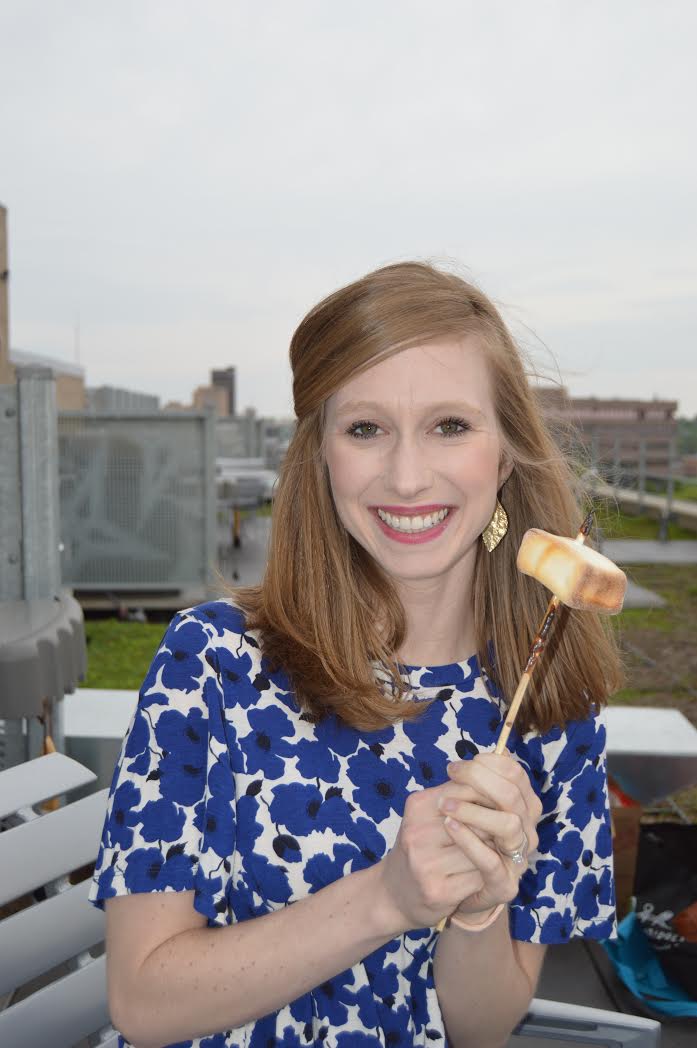 Toasted perfection! I love how s'mores are able to be customized for everyone's tastes. Jordan prefers her marshmallows darker.
While I like mine on the just-slightly-warmed side.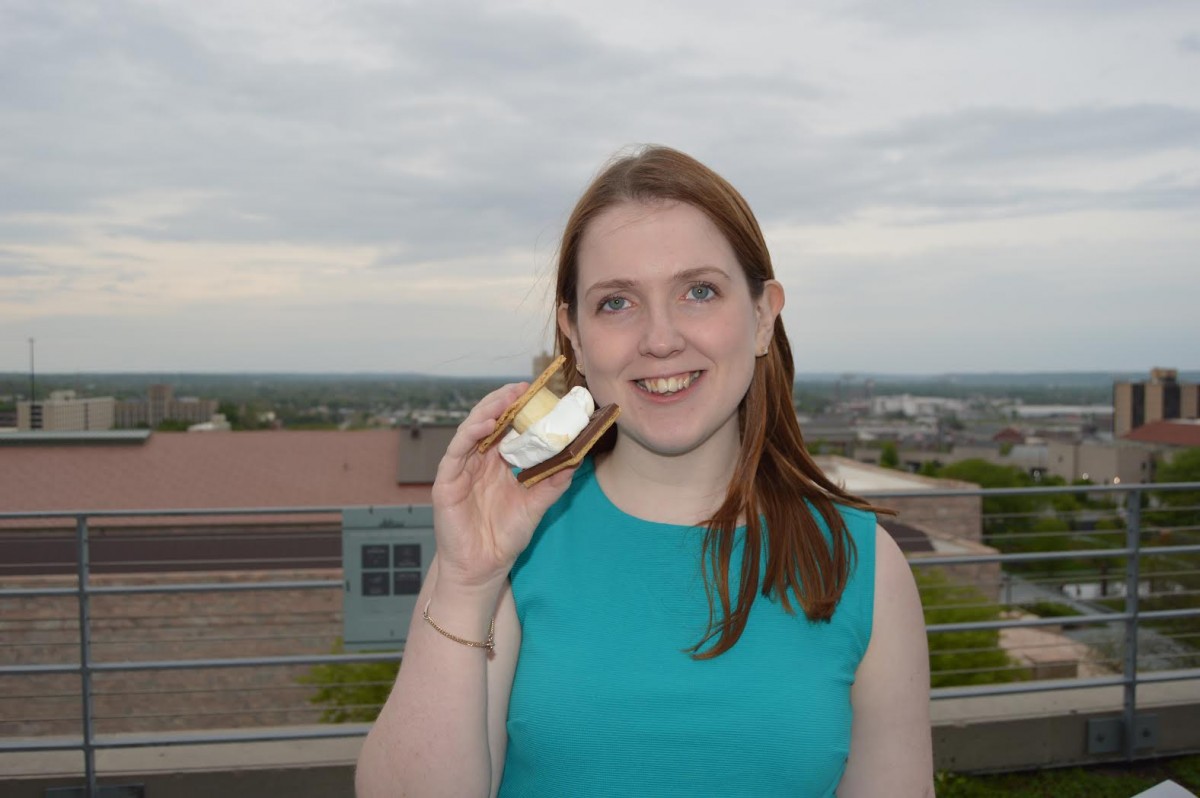 My finished masterpiece. I was proud.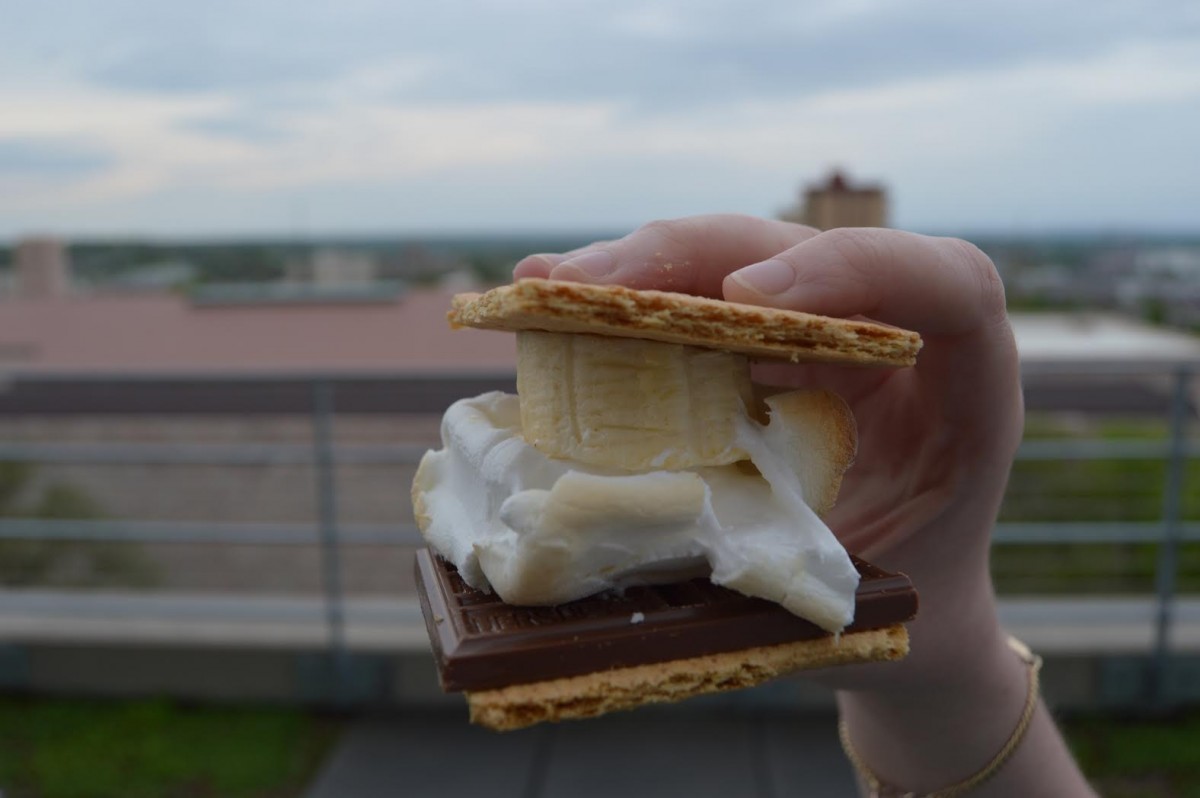 It was one ooey, gooey, absolutely delicious s'more. The banana takes this classic to another level. It makes for a super sweet, super creamy treat. I may or may not have had two. 😉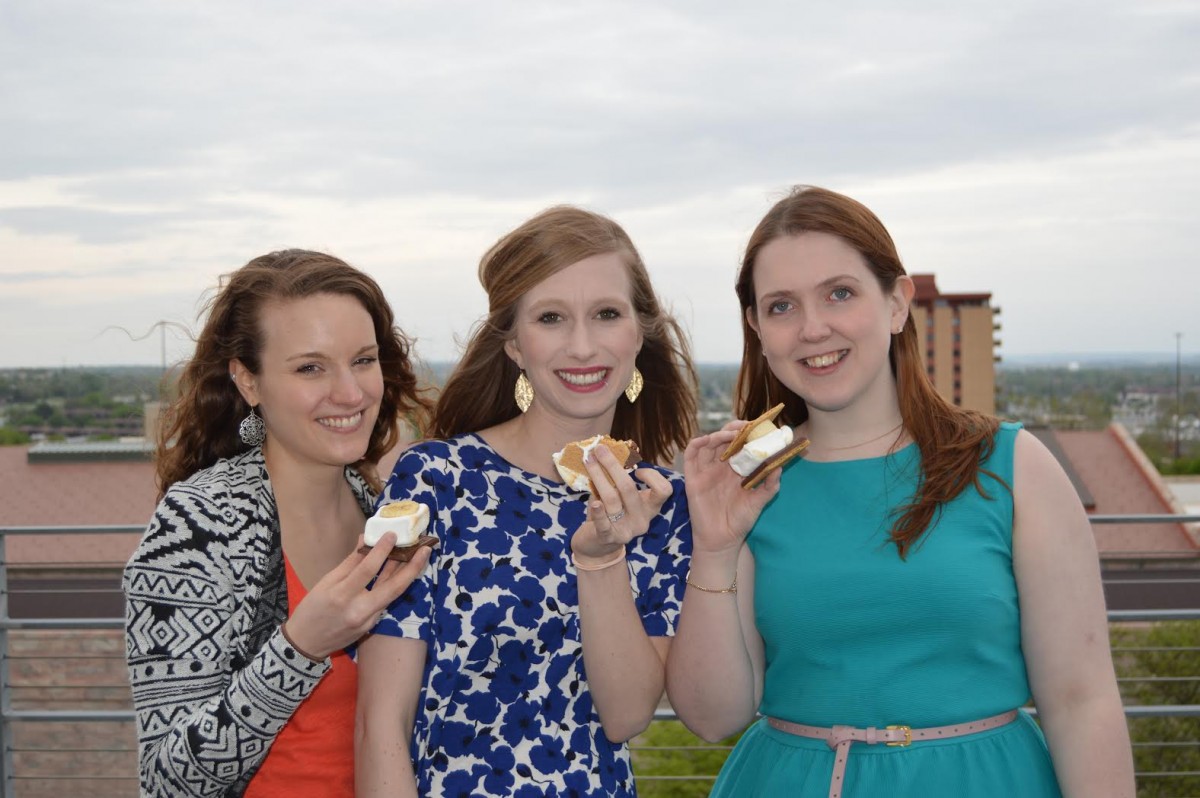 It was a perfect way to kick off the season with my best girlfriends. Something that I love now that I'm older is revising and re-imagining special moments from my childhood. I thought s'mores were good when I was 12, but let me tell you, they're even better at 24. Life is good.
Questions of the Day: Are you a fan of s'mores? What topping would you add to the classic combination?
P.S. It's a double post day! Make sure to check out today's Friday Five!